India, August 21, 2017: A five judge constitution bench will tomorrow pronounce its historic judgment on the constitutional validity of triple talaq among Muslims. The multi-religion constitution bench comprises of Chief Justice J S Khehar and Justices Kurian Joseph, RF Nariman, UU Lalit and Abdul Nazeer. The bench had begun the hearing on May 11.
A five-judge Constitution bench had heard the issue for six days during which various parties including the Centre, All India Muslim Personal Law Board, All India Muslim Women Personal Law Board and various others made the submissions.
The bench had made it clear that it would examine whether the practice of triple talaq among Muslims is fundamental to their religion and had also said for the time being it will not deliberate upon the issue of polygamy and 'nikah halala'.
It had also said that the both the issues would be kept pending and will be dealt with later.
'Nikah Halala' is a practice intended to curb the incidence of divorce under which a man cannot remarry his former wife without her going through the process of marrying someone else, consummating it, getting divorced, observing the separation period called 'Iddat' and then returning to him.
The apex court had on its own taken cognisance of the question whether Muslim women faced gender discrimination in the event of divorce or due to other marriages of their husbands.
- one india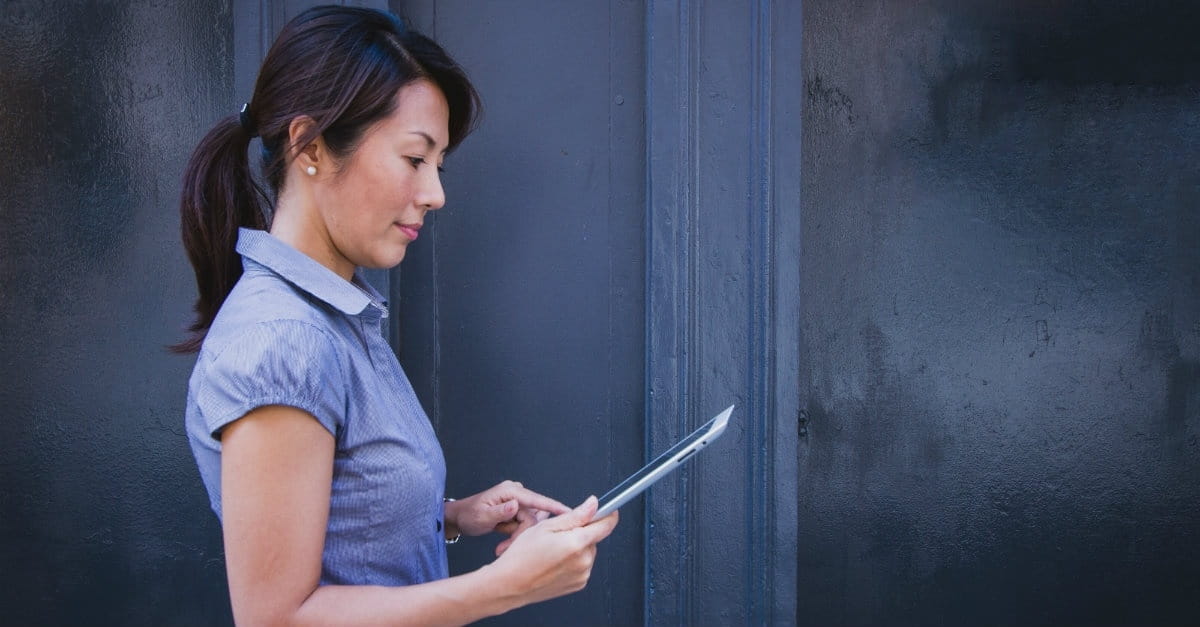 One of the saddest statements I heard in college was during a job interview. The owner, a Christian himself said, "I usually don't hire Christians, they have been some of the worst workers over the years". Hopefully as I worked for him I didn't encourage that sentiment.
Of course this isn't universal. I have also worked for bosses who loved hiring Christians and were very thankful for the hard work they received.
As believers we know that our calling is higher. We do work for men, but ultimately it is God whom we serve. As we work hard we are ultimately declaring our belief in the Gospel, and our hope in eternity. Paul says in Ephesians 6:5-8,
Slaves, be obedient to those who are your masters according to the flesh, with fear and trembling, in the sincerity of your heart, as to Christ; not by way of eye-service, as men-pleasers, but as slaves of Christ, doing the will of God from the heart. With good will render service, as to the Lord, and not to men, knowing that whatever good thing each one does, this he will receive back from the Lord, whether slave or free.
Every once in a while I run into an old paper from college or seminary. Not too long ago I found a little article a professor shared with us that was written by an old pastor. He offered 14 rules that he tried to live by in order to be the best pastor possible. As I looked through his "rules" it was obvious that this didn't just apply to pastors, but rather it could be applied to any job anywhere.
Rule #1 – Eagerly start the day's main work
Rule #2 – Do not murmur at your busyness or the shortness of time but buy up the time all around.
Rule #3 – Never murmur when correspondence is brought in.
Rule #4 – Never exaggerate duties by seeming to suffer under the load, but treat all responsibilities as liberty and gladness.
Rule #5 – Never call attention to crowded work or trivial experiences.
Rule #6 – Before confrontation or censure, obtain from God a real love for the one at fault. Know the facts; be generous in your judgment. Otherwise, how ineffective, how unintelligible or perhaps provocative your well-intentioned censure may be.
Rule #7 – Do not believe everything you hear; do not spread gossip.
Rule #8 – Do not seek praise, gratitude, respect, or regard for past service.
Rule #9 – Avoid complaining when your advice or opinion is not consulted, or having been consulted, set aside.
Rule #10 – Never allow yourself to be placed in favorable contrast with anyone.
Rule #11 – Do not press conversation to your own needs and concerns.
Rule #12 – Seek no favors, nor sympathies, do not ask for tenderness, but receive what comes.
Rule #13 – Bear the blame; do not share or transfer it.
Rule #14 – Give thanks when credit for your own work or idea is given to another.
Although looking at a list like this can be overwhelming I believe that having a list like this printed out and placed in your office, or at home is a helpful resource to go back to time and time again. Being a hard-worker in this day and age can be very frustrating, especially when you feel like your boss is making all the money, and the people around you are cutting corners and will do anything to rise the ranks. But remembering the promise in Ephesians 6, that we ultimately work for Christ, and that He will reward us in heaven, will keep us from frustration and selfishness, and will free us to work hard with joy and humility, as for the Lord and not for men (Col 3:23).
- cross walk
U.K., August 17, 2017: A BBC Two documentary is testing out gender-free classrooms where 7-year-old children are being taught to forget differences between boys and girls in an effort to achieve so-called "true equality between the sexes."
The documentary, titled "No More Boys and Girls: Can Our Kids Go Gender-Free?" premiered on Wednesday and follows presenter Dr. Javid Abelmoneim as he leads a classroom of schoolchildren in a gender experiment.
As the Evening Standard reported, Abelmoneim took over a class of 23 pupils from Lanesend School on the Isle of Wight, looking to challenge them on gender stereotypes.
"At the beginning of episode one, the children undergo psychometric tests to assess their perception of sex and gender," the article described.
"Despite their young age many of the pupils already perceive a significant difference between the two sexes. Every girl but one said they believed boys are 'better' than them, with the exception of Tiffany who commented that 'men are better at being in charge' and another, Kara, explaining 'girls are better at being pretty.'"
The documentary comes at a time when the number of children being referred to gender identity clinics in the U.K. has reached record highs.
Gender Identity Development Service statistics released in July found that 84 children aged between 3 and 7 were referred to such clinics in 2016, which is more than four times higher than the number of referrals in 2012–2013.
Some, such as Chris McGovern, a former adviser to the Department for Education, have criticized such developments.
"It has become an industry, people are making a career out of encouraging children to question gender at an age when they need to be left to be children. When teachers raise these issues children can become confused or unhappy and traumatized by it," McGovern told The Telegraph at the time.
Abelmoneim strongly denied that the classroom experiment could be harmful to children. "One, this is absolutely not about gender identity. Two, in no way could you imagine anyone ever trying to steer children in a way that's harmful," he argued in an interview with Telegraph Online.
"We're talking about the BBC. I'm a doctor. Their parents and teachers were involved. Three, watch the program and then if you still want to hold that view — well, then you're daft."
Still, some scholars, such as Dr. Joanna Williams, a university lecturer and author of the book Women vs Feminism, have warned in the past that children being taught to "unlearn" the difference between boys and girls could be harmful.
"Children — encouraged by their experiences at school — are beginning to question their gender identity at ever younger ages," Williams warned in an article for the Telegraph Festival of Education in June.
She pointed out that an increasing number of schools are "encouraging even the youngest children to question whether they are really a boy or a girl."
- christian post
Sudan, August 20, 2017: As the civil war in South Sudan heightens, millions are fleeing their homes for safer ground, which many have found at St. Mary Help of Christian's Cathedral in Wau, the country's second largest city.
"Those who flee believe that even rebels still fear God and would not slaughter civilians in the backyard of a church," said Fr. Moses Peter, a priest at St. Mary's, according to IRIN News.
"Many other churches have also taken in hundreds of people," he said.
South Sudan has been in the middle of a brutal civil war for the past three-and-a-half years, which has divided the young country between those loyal to its President Salva Kiir and those loyal to former vice president Reik Machar. The conflict has also bred various divisions of militia and opposition groups.
Since the beginning of the war, around 4 million citizens have left the violence-stricken country, in hopes of finding peace, food and work. This week, neighboring Uganda received the one-millionth South Sudanese refugee, highlighting the crisis as the world's fastest growing refugee epidemic.
For those who have not fled the nation, many internally displaced persons (IDPs) are seeking refuge in churches – including St. Mary's Cathedral, which is the country's largest church and is located Wau. Over 10,000 people now seek shelter there.
The city of Wau, in the northern part of the country, had gone years without being touched by the brutality of the war, which originally drew IDPs to the area. But that changed this spring, when the conflict widened its reach to the area.
Among the IDPs are usually women, children and those who have lost most of their families in the war. Many are too fearful to stay in their homes because they know they could be killed, tortured, raped or even forced into fighting.
"Soldiers burned our houses, took our cattle, and almost murdered my whole village," said Maria, a disabled, elderly woman who has been living at St. Marys for the past year.
"I don't know why I was spared, but I was left alone and helpless," Maria said.
A blind man named Juda, who is also staying at St. Mary's, said that he "has nothing to return to, so I will wait here in the church."
While the 61-year-old church welcomes those seeking refuge, it is running low on food supplies. It has been four months since the last food distribution from the World Food Programme.
Local bishops have also called for food aid and peace negotiations in the country, voicing their frustrations that their pleas have not been heard.
"Those who have the ability to make changes for the good of our people have not taken heed of our previous pastoral messages," stated a Fed. 23 message from the South Sudanese bishops.
Despite successful partnerships between the local church, aid agencies and government, the refugees are still in need of a proper supply of food. However, the church has made recent upgrades, including water pumps, toilets, classrooms, and health offices, which were set up by international aid agencies.
While St. Mary's may feel like a safe haven for many, the war rages on only 20 miles from the city. Local relief workers have faced various threats, and security at the church consists of only one guard.
"Between hunger and insecurity, people face a lot of pressure here," Fr. Peter said.
One local businessman, Hasan, said that the famine in the country is not due to food shortage, but rather a result of corruption, inflation and lootings.
"There could be enough for all," he told IRIN, saying, "if people had money, food would be available to them."
The refugee crisis will persist as long as the bloodshed and violence in the country continues. However, international peacemaking efforts have stalled and neither side of the conflict have made advances towards a truce.
"I am not confident about peace," said Juda, the blind man at St. Mary's. "If it doesn't come, I don't know if I'll ever have a place to call home again besides this church."
- cna
Pakistan, August 18, 2017: A Christian who was arrested for the lynching deaths of two men mistaken as terrorists in the aftermath of deadly suicide attacks on two churches in Pakistan's Punjab province has died in prison.
At least 15 people were killed and scores of others were injured when Taliban's bombers blew themselves up during Sunday Mass at two churches — one Catholic, the other Protestant — in Lahore in 2015. The attack led to mob violence and the killing two men mistaken by protestors as terrorists.
Inderyas Masih, 36, one of 42 Christians, rounded up police, put on trial under stringent terrorism laws and was convicted, was found dead Aug. 13 in jail. Church people maintain that most of those in prison were arbitrarily arrested were not even identified in the camera which filmed the lynching incident.
Masih's family has for long denied his involvement in the killing. "My uncle was in another city the day the Taliban attacked our churches. He was arrested by plain-clothes police men 15-days later," Shazeel Anjum, Masih's nephew told ucanews. com.
Police claimed the basis for Masih's arrest and conviction was because he owned a T-shirt like what which was seen being used by someone in a news report of the lynching.
"We had been circling the hospital and police station for days to get the dead body. We even heard some police constables joking who's next?" said Anjum.
Police say Masih succumbed to tuberculosis.
- ucan
Uttar Pradesh, August 16, 2017: Christians in the Indian State of Uttar Pradesh are facing harassment and disruption of their worship on an ongoing campaign by Hindu militants against so-called 'forced conversions'.
After our report last week that the Sunday worship service of Pastor Mahendra Gangwar's Church in village Grem was disrupted by a mob of young men, led by members of the Vishwa Hindu Parishad (VHP-World Council of Hindus) and the Gau Rakshaks (cow vigilantes) on 30 July, another incident has occurred only a few miles away from Grem.
In this case a church service held in Nawabganj, district Bareilly of the Indian state of Uttar Pradesh was disrupted by the same mob of Hindu extremists on Sunday 6 August 2017.
Pastor Geeta Rai, a woman minister, leads a house church in her own home and has done so for the past 10 years. She told Global Christian News: "Immediately after prayer, when we had just begun to sing during service, eight or nine men from the VHP entered my house and started to argue with me and lay allegations on me that I convert innocent people. They snatched my Bible and humiliated me."
According to Rai, a leader from the Bhartiya Janata Party, Akhilesh Gangwar, taunted her with references to the earlier distruption in the village of Grem.
Rai defended herself by telling the Hindu activists to ask her congregation whether they had been forcefully converted. According to Geeta, the villagers said they had converted after their illnesses were healed. The worshippers denied forced conversion.
The men left the place but soon lady police staff arrived in a police vehicle and arrested Geeta. The woman minister said that the police manhandled her as they took her to the local police station.
The worshippers confronted the police staff and insisted that they all be arrested along with Geeta, as they are the ones who have received healing and have made a conscious decision to join Geeta in worshipping Jesus. But the police paid no heed.
"When we reached the police station, the same group of Hindu extremists along with Akhilesh Gangwar were already sitting there. I was surprised to see that my husband was also there. He was rushing home from our shop after I had called him when the Hindu extremists disrupted the Church. But before he could reach me he was arrested by the male police staff outside our home and was taken to the police station, while the lady police arrested me," added Rai.
"I pleaded with the police staff to let my husband go, as he is still a Hindu and not a follower of Christ. He has nothing to do with the fellowship that takes place in our house," said Geeta.
The senior policeman in-charge interrogated Rai, as to what does she do? She explained that she prays in Jesus Name and people are healed. "People choose to come every Sunday and worship with me," said Rai.
According to Geeta police responded that it was not a crime to worship but as a complaint had been made against Rai, she should no longer have people for worship at her house though she herself can pray within the confines of her home.
"There was a lot of political pressure on the police to book us under charges of 'forceful conversion' but they booked us under Indian Penal Code section 151 (Knowingly joining or continuing in assembly of five or more persons after it has been commanded to disperse).
"We had to arrange for a lawyer and procure bail," said Rai who was released around 6 in the evening of the same day along with her husband.
Pastor Rai has close to 100 members belonging to her house Church. At any given Sunday, there are at least 30 people worshipping at her house.
"I am not sad, because I know this will happen with God's people. Though I am worried about my husband, Arjun. It may be that we will be bad mouthed in the society because the police took us to the police station and in our society, it is not considered a good thing to go to the police station. I am sure that the Lord will make a way for us. I have not given up.
"My people are very scared, they are concerned for me. I have instructed my Church members to not to come to Church, for security reasons. The worship and Sunday service will never stop. I will conduct the regular Church service, even if I have to sit alone. I will intercede on behalf of the entire Church and pray for them. I have asked all my Church members to worship the Lord in their respective homes exactly at the same time when the service begins in the Church. I believe that God will make a way for us to once again come together and worship Him in the future," said Rai.
Speaking of the Church service that took place last Sunday (13 August), Rai told Global Christian News that five Church members who were absent the previous Sunday and were not aware of her arrest, came to attend Church at the regular worship time, so they worshipped along with Rai.
- global christian news
India, August 15, 2017: There is, in a way, poetic revenge in the Bharatiya Janata party, the political wing of the Hindu militant nationalism crusader Rashtriya Swayamsewak Sangh, choosing Mr. Muppavarapu Venkaiah Naidu as its candidate to succeed career diplomat M Hamid Ansari as Vice President of India, and therefore,
Chairman of the Rajya Sabha, the Upper house of Parliament. It was loyal RSS worker Mr. Naidu's destiny to defeat Gopal Gandhi, diplomat, writer and humanist, and a grandson of Mohandas Karamchand Gandhi, the Mahatma. This a mere sixty-seven years after a Hindutva fanatic, Godse, fired three bullets to fell Gandhi, holding him guilty of helping create an India which was secular, and not the Hindu Rashtra some had led themselves to expect after a Muslim homeland was carved out and named Pakistan.
The dream did not die. It lived on. The RSS, banned for a short while in the wake of theassassination of Gandhi, has grown, and as it approaches its own centennial, on 27 September 2025, it can justly claim it has a presence in every block of every district in the country, barring perhaps the Valley of Kashmir which has its own religious gun-toting groups. In many areas, the Sangh has the brick and mortar welfare projects, schools, dispensaries, shelters to replicate and improve upon those provided by the government, and which were once such a hallmark of Christian work in the country. In many ways, it is the country's largest non-governmental provider of education at the village level through its Ekal schools and Siksha Bharatis, manned by
By 2014 when its cadres propelled Mr. Narendra Modi to the prime minister's chair, the Sangh had 40,000 shakhas, or branches. As of 2016 Delhi had 1,898 shakhas, with more than 8,000 shakhas in UP, 5,000 in Kerala, 4,000 in Maharashtra, and around 1,000 in Gujarat. In northeast India, there are more than 1,000 shakhas, including 903 in Assam, 107 in Manipur, 36 in Arunachal, and 4 in Nagaland, 900 in Sikh dominated Punjab, 1,421 in Bihar 4,870 in Rajasthan 1,252 in Uttarakhand, 1,492 in Bengal, 130 in Tripura, 46 in Meghalaya, and close to 500 in the region of Jammu.
The party has kept pace, growing steadily after the Rath Yatra of 1990 and the demolition of the Babri Masjid in 1992. In 2017, it controls directly, in coalition or through friendly parties, every state barring Bihar, Kerala, Karnataka, Punjab, the tiny Pondicherry, Tripura  and West Bengal. Bihar is touch and go. Bengal is under threat. Karnataka too. At its best, the Congress could not retain it freedom struggle hold over the states much beyond the life of Jawaharlal Nehru.
The growth of the RSS, and the BJP that rides in its wake as often as it facilitates the way for the Sangh with its political and administrative clout, in both the southern states and in the north east, which is ethnically very different, is itself of tectonic implications. It has radically changed the political landscape, of course, but it has also changed the Sangh strategy from a purely brahmanically inspired racist agenda to a diabolically more inclusive formula in which it creates little pockets or ideological enclaves where it dilutes its well-established rules till as such time circumstances change. Its policies against beef are given a holiday in the north east and in Goa, but not elsewhere in the country. About this later.
But this creation of enclaves where different cultures are accepted, tolerated to an extent while the campaign to wean them and bring them into the Hindu fold continues, is a very important move by the Sangh to achieve the goal it set for itself more than 90 years ago. It then sought a Hindu Rashtra, perhaps even a Vrihata or greater India that extended from the Kushan empires limits in Afghanistan down to Burma which the British annexed to India. This was the land of the Hindus as celebrated in the holy texts, the folk lore and the racial memory. There was to be purity, a seal against intellectual and blood pollution. There was to be no place for anyone else, other than as second class residents, without the rights given to those for whom Bharata, India, was the Fatherland-Motherland, the Land of their Labour, and the land of their Gods, Pitrabhoomi, Karmabhoomi, Punyabhoomi.
Wrote the patriarch Madhavrao Sadasivrao Golwalkar in his 1938 book "We, our Nationhood Defined": "German race pride has now become the topic of the day. To keep up the purity of the race and its culture, Germany shocked the world by her purging the country of the Semitic races-the Jews. Race pride at its highest has been manifested here. Germany has also shown how well-nigh impossible it is for races and cultures, having differences going to the root, to be assimilated into one united whole-a good lesson for us in Hindusthan (i.e., the land of Hindus) to learn and profit by.
From this standpoint sanctioned by the experience of shrewd old nations, the non-Hindu peoples in Hindusthan must either adopt the Hindu culture and language, must learn to respect and hold in reverence the Hindu religion, must entertain no idea but the glorification of the Hindu race and culture, i.e., they must not only give up their attitude of intolerance and ungratefulness towards this land and its age-old traditions, but must also cultivate the positive attitude of love and devotion instead; in one word, they must cease to be foreigners or may stay in the country wholly subordinated to the Hindu nation claiming nothing, deserving no privileges, far less any preferential treatment, not even citizen's rights." Everyone knows these quotations. But they bear being repeated, often.
"Veer" Savarkar alter complicit in the Mahatma's murder, had made it clear to the meanest intelligence what this meant. "If we Hindus grow stronger in time Moslem friends …will have to play the part of German Jews."
This, of course, requires a junking of the Constitution, a rule book rooted in the freedom struggle in which the Sangh played no part, and a law book which they had ideologically opposed, but had so far been forced to accept for want of numbers in Parliament. Even after major victories under Mr Atal Behari Vajpayee at the turn of the century, and under Mr Narendra Modi in the campaign of hate and fire of 2014, they had been blocked, stopped in their track on most legislative innovations they wanted, including a new education policy. Mr Vajpayee had indicated he wanted the Constitution changed, and set up a judicial commission to explore the possibility. That he failed is another story.
The BJP will be able to attain an absolute majority in the Rajya Sabha in the 2019 general elections, in which by current calculations, it is also likely to improve its already massive strength in the Lok Sabha, the operative Lower House of Parliament. That means it will be constitutionally equipped to consider if it wants any change in the Statutes, or in the Republic itself. There are international precedents. France has had more than one Republic. Pakistan and Bangladesh have changed their status from democracies to theocracies, if perhaps not quite like Iran. Sri Lanka and Pakistan have alternated between presidential and prime ministerial systems, both alas making a mockery of the system of council of ministers which ought to have been supreme.
By all accounts, it has been a remarkable journey for the Sangh, a growth that has few parallels in history. Its thesis of religious nationalism, a restoration of historical, mythological and purely imagined glories of the Motherland-Fatherland, are not unique. Others, most notably the National Socialist Nazis of Hitler's Germany had such dreams. And possibly the people they persecuted in a satanic way, the Jews, who fought and negotiated a homeland for themselves in Palestine, expanding it in constant military action. It had hoped that Partition of India in 1947 would automatically ensure a total transfer of populations, with just about a handful of Christians as the only remnants left of foreign rule or Abrahamic philosophic and cultural origin. The Sikhs, Buddhists, Jains, even Baha'is and Parsees it had either absorbed in legal definitions, or had seen as allies and partners in the challenge to keep Islam out.
The exchange of populations did not happen, and India remains the world's third largest Muslim population country after Indonesia and Pakistan. The demographic reality has scared the Sangh, and has made it concoct a thesis of demographic threat from the Muslim population in ten, twenty or fifty years when Hindus will become a minority faith group in their ancient, in fact only, homeland. A frightening thought, deserving of a frightfully powerful response.
That is at the root of the current crisis. The BJP and its cadres are not reconciled to the Muslim presence as equals, asserting their democratic rights, seeking political voice. Despite their public pronouncements occasionally, and by Mr. Modi during his now justly celebrated frequent travels to the United States and Western Europe, of a united people and a united constitutional guarantee of peace, justice and development, every development project has been seen by the Sangh and the party as Muslim appeasement.
Christians are collateral damage. They will be tolerated if they give up converting anyone from now on. The national laws are about ready. And there are indications that a section of the Christian leadership is ready to accept these laws, after a token protest. The Sangh has succeeded beyond its dreams in dividing the church across ethnic, linguistic, ritual and doctrinal lines. The Catholic church also reflects these fractures.
The demonization of Muslims is quite a part of the defence doctrine of the Sangh where the border tensions with Pakistan the internal political turmoil in the valley of Kashmir since the early 1990s, the rise of the Islamic state in the Middle east are all nearly packaged in one matrix.  Civil society may be branded as Anti-Nationals and Traitors, but everyone knows that the target is the Muslim community in the country, specially their young who are as aspirational as any other citizen, and competing for jobs and other resources with their counterparts from other religions.
The New Education Policy that has been mooted in the past twelve months is itself clever ploy to change not pedagogy as much as to change the content and the objective of the education system, taking it away from a pursuit of knowledge in an equal opportunity ecosphere to a hierarchically structured system where only some will be able to pursue high education and the rest will be fractionalized at various stages into vocational studies, paralleling the caste system if old. The pedagogy and content would restore pride in the Golden Age when India ruled the intellectual world, and much of the military and economic arena too. Israel's revival of Hebrew after two millennia of neglect offers a tantalizing example for cultural revival, and its ability it subdues its Islamic neighbours a modern example from which to learn.
A new generation of politicians, bureaucrats, police, judicial offers, teachers will grow up in this education system. As a Pakistani intellectual once told me, children who read altered history become soldiers in the war where hate and suspicion of the Other is the ammunition and a demolition of democracy is the objective.
The new policy on cattle and beef, cherry picking one sentence from the Directive principles of the Constitution on the preservation of cattle has been twisted and targeted into slew of regulations that range from a strict ban on killing of cows and the trade in beef in almost all parts of the country barring those tiny enclaves in Goa and the North east. If ever there was a doubt, the laws banning trade in cattle for slaughter, and the inclusion of camels it the definition of cattle, makes it clear that it is directed against Muslims.  Like Christians, Dalits and Tribals, who consume beef or trade in the byproducts derived from the dead cow – skin, tallow, bones, sinew, and horn – are hit. A perhaps unintentional result is the aggravation of the rural economy where the farmer depends on a constant refreshing of his livestock – selling the old for slaughter and buying young heifers for milk and bullocks for farming. Sales banned, the cows are being abandoned.
State has had to step in, spending precious national resources on the religious duty of keeping old cattle till they die a natural death. The cattle, however, seem to be dying more of starvation and disease in these government and private havens.
The most brutal manifestation of the new cow laws is the sharp increase in lynching by gangs of Gau rakshaks, or cow protectors who roam the countryside scanning the highways for traders transporting cattle across district and state lines.  The protection racket often draws blood, when Muslim or Dalit youth are lunched if they protest, or fail to pay the protection money. With an estimated 50 lynching in 2016-17, it has generated a wave of nausea in the small civil society. The #NotInMyName campaign, which saw about two dozen protests in major cities in India and even in London and the US, was an important, though feeble, indication of a resistance to the Sangh.
There has been no response yet from the United Nations Human right mechanism, or the international capitals where heads of state so warmly welcome Mr Narendra Modi as an ally in the war against the Islamic State, and more important, as an important customer of their war machines.
The international media has noticed the lynchings. The New York Times in an editorial in July 2017, said: "Narendra Modi's landslide victory as prime minister of India in 2014 was borne on his promises to unleash his country's economic potential and build a bright future while he played down the Hindu nationalist roots of his Bharatiya Janata Party. But, under Mr. Modi's leadership, growth has slowed, jobs have not materialized, and what has actually been unleashed is virulent intolerance that threatens the foundation of the secular nation envisioned by its founders."
New leader in an article in another earlier special edition had noted that the failure of the development promise would make the Sangh and the Government work to divert attention through communalism and a rhetoric of war, that is now apparent.
The top three democratic positions in the land – President, Vice President and Prime Minister – are manned by men [Ram Kovind, Venkaiah Naidu, Narendra Modi] who have spent all their adult life as foot soldiers of the Sangh. They have chosen chiefs of the armed forces who would work with them in tandem, beyond the call of duty. The Media, now a big business itself, is a handmaiden as a part of the bigger corporate world. The judiciary, in its much-faulted collegium system, remains a bulwark against the early creation of a Rashtra. But as jurists know, the Supreme Court is as good as the judges who constitute its many Benches. There are indications of ideological differences in the senior judiciary.  Several important issues, including the Dalit Christian one and Aadhar, have been sent to larger Constitutional benches of five, seven and more judges.
The rulings can impact on millions of people, some on each one of us in our personal rights, including the right to life, freedom of faith and expression, and the right to privacy.
Mr. Modi feels empowered, and now has the support system in place. The election of his men as President and Vice President may well be the last nails in the series of planks that have gone into making the structure of the Rashtra of their dreams.
- global christian news
New Delhi, August 19, 2017: Human rights activists are appealing to the government of India to respect international law and not deport the approximately 40,000 Rohingya Muslims present in their territory. The alarm was launched this week by some humanitarian organizations, including Human Rights Watch and Amnesty International, who expressed concern over recent statements by Kiren Rijiju, Undersecretary for Internal Affairs. Speaking to Parliament, he said the government has asked the state authorities to identify and expel Rohingya, the ethnic minority of Bangladesh but mainly resident in Myanmar. If this is the case, complain activists, they will be exposed to serious forms of discrimination and violence.
In recent years, thousands of Rohingya have crossed the frontier seeking shelter in India. For the most part, the community lives in Myanmar, but the authorities do not recognize their citizenship. Its members – about a million exponents – live in refugee camps scattered across parts of the Burmese country, where they have been victims of violence for months. The Rohingya population speaks of summary executions, arbitrary arrests, rapes, homes torched in the context of a government campaign renamed the "clearing operation".
Meenakshi Ganguly, director of South Asia's Human Rights Watch, said: "The Indian authorities must abide by international obligations and not repatriate the Rohingya to Myanmar in a forced manner. They must first assess their claim to be considered as refugees in an honest way. "
Even though there are no exact figures, Undersecretary Rijiju said that the number of Muslim migrants has increased in recent years and has talked about some 40,000 people living illegally in the territory of the Union. The largest wave occurred after the military campaign launched in October 2016 as a reaction to an armed attack on rebels against the soldiers.
Raghu Menon, representative of Amnesty International India, said: "Labelling Rohingya refugees and asylum seekers as illegal migrants does not take into account the reasons why they have been forced to flee their homes and the serious risks they would incur if they were expelled in a way forced". "The Indian authorities – he concluded – are well aware of the violations of human rights that Rohingya would face in Myanmar. It would be shameful to abandon them to their destiny. "
- asia news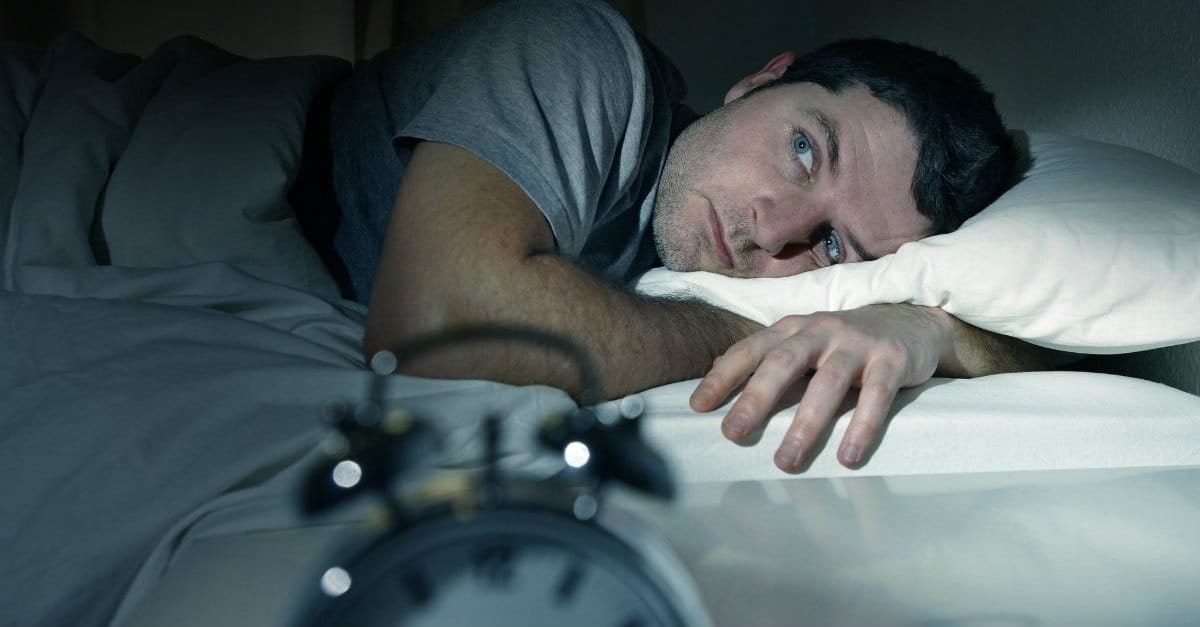 Dear Reader,
In my "Ask Roger" role, you might be surprised by how many angelic/demonic, Jesus/Satan dreams that people share with me—about one of every 20 emails!
The description of the dreams, as well as the dreamer, often sound strange. However, I've concluded that many dreamers are "normal" people who have simply experienced an unusual, confusing, or disturbing dream… you probably have too!
Dreamers usually ask me to help interpret their dream. I always politely decline. After all, I'm not Joseph or Daniel or another prophet.
You also need to know that I don't believe that any of these dreams are supernatural in origin. But if we look in the right places, biblical insight and guidance are there to help.
So let me share one of my most recent dream emails with you today.
Hi Roger,
I just had a weird dream about God taking me by the hand and sending me into a building to call out Satan, who was a priest preaching to people.
When I opened my mouth to call out Satan, I was speaking words I didn't—and still don't understand. But when I spoke, everything around me was shaking.
Then a priest joined me, scared as can be. I spoke to him in the same language I didn't understand. I heard God telling me to observe and be quiet. God spoke to this priest while He cut off his feet calmly and then ask me to look to the sky.
God instructed me to read Revelation. Then His voice became soft in the distance, and I heard him say, "Listen to the bells." I woke up to the bell sound of my phone's alarm.
Can you perhaps tell me what this means?
Regards, RBB
Dear RBB,
I'm sorry, but I cannot interpret your dream. Nevertheless, when I read your dream, I noticed several spiritual principles that may help.
First, a blessing is in store for all who long for the Second Coming.
Your dream, in some ways, pictures the Second Coming. Perhaps that's because it's on your heart or in your thoughts… and that's a positive thing in God's eyes.
"Now there is in store for me the crown of righteousness, which the Lord, the righteous Judge, will award to me on that day—and not only to me, but also to all who have longed for his appearing." (2 Thessalonians 4:8).
Next, God promises a blessing to those who read and study the Book of Revelation.
I would encourage you to dive into the Book of Revelation starting today. There are several excellent Bible studies and commentaries that would supplement your study. And I know that you will be blessed by the truth!
"Look, I am coming soon! Blessed is the one who keeps the words of the prophecy written in this scroll." (Revelation 22:7)
As believers, we have authority over Satan.
Your dream seems to show that you understand this principle and are not afraid to act according to it. That's great, because I hope you cultivate that understanding, so that you recognize the acts of the Evil One and stand against them.
"Be Still And Know That I Am God." (Psalm 46:10)
In the midst of spiritual battle, watch out for satanic deception.
Satan can be disguised with false religion and false teaching. After all, he is called the "angel of light." Carefully watch, wait, and pray. Always.
"But I am afraid that just as Eve was deceived by the serpent's cunning, your minds may somehow be led astray from your sincere and pure devotion to Christ." (2 Corinthians 11:3)
It's always good to look to the heavens for help.
When you encounter frightening, discouraging, or uncertain situations, I always turn first to heaven. That includes fervent prayer, setting my mind on heavenly things through memorizing Bible verses, and focusing on His work in my life.
"I will lift up mine eyes unto the hills, from whence comes my help. My help comes from the Lord, the Maker of heaven and earth." (Psalm 121:1-2)
Pray before sleeping, and ask the Holy Spirit to protect your mind and heart as you sleep.
It's very easy to fill your mind with all kinds of worries, fears, and negative things before bed. Sometimes TV, social media, or other activities can get you worked up. I would recommend that you take a few minutes before bed to pray and read some Scripture. You will calm your mind and heart… and the Holy Spirit will protect you always.
"'Does Job fear God for nothing?' Satan replied. 'Have you not put a hedge around him and his household and everything he has?'" (Job 1:9)
"Commune with your own hearts on your beds, and be silent." (Psalm 4:4)
Dear Reader, when you think about it, maybe our dreams do have purpose… bringing our attention to biblical truth.
Sincerely, Roger
- cross walk
U.S., August 18, 2017: On Tuesday, the U.S. State Department released the first International Religious Freedom Report in the era of President Donald Trump and Secretary of State Rex Tillerson. It highlighted persecution and hatred against scores of religious minorities around the world, including Christians.
The report prompted me to reflect anew on why Christians sometimes seem hesitant to raise their voices about such atrocities.
I've been writing and speaking about anti-Christian persecution for some time, including my 2013 book The Global War on Christians. One frequent question I get, more times than I can count, is this: "Why are you focusing only on Christians? Isn't that narrow and confessional? Shouldn't we be concerned about everybody?"
Such questions are born of the noble instinct that the Church shouldn't be focused only on its own self-interest, but the welfare of all, and the answer is, of course we should be concerned about everybody.
However, there's an important caveat.
Most Jews I know are strongly opposed to intolerance against anyone, but they feel a special, visceral reaction when it's targeted against fellow Jews. Most Muslims I know don't want anyone oppressed, but they're especially galvanized by Islamophobia. Outside the bounds of religion, many women are especially concerned with misogyny and violation of women's rights, many members of the LGBT community are especially vigilant about homophobia, and so on.
In all those cases, enlightened people not only understand the reaction, we applaud it. We encourage members of those communities to speak out, we want to hear what they have to say, and we know we need them to hold our feet to the fire.
To take another example, Americans of all stripes have been horrified by the racial ugliness we saw in Charlottesville last weekend, and Christian leaders have been on the front lines of denouncing it, including strong statements from both the leadership of the United States Conference of Catholic Bishops and multiple bishops individually. While rhetoric alone won't solve the problem, many Catholics felt pride in seeing their leaders rise to the occasion.
So why should it be different when it comes to anti-Christian persecution? (Notably, so far there has been no statement from the bishops' conference about the new report, which, once again, documents a worldwide pattern of savagery against Christians as well as other religious minorities.)
You certainly can't make the argument that Christians don't have it as bad. Globally speaking, Christians are the most oppressed religious community on the planet. Conventional estimates are that 200 million Christians live every day with the threat of physical harassment, arrest, torture, and even death, simply for their religious beliefs.
I've spent time with illiterate, impoverished Christian women in India, whose husbands were slaughtered in the most grotesque fashion imaginable by Hindu radicals. I've been face-to-face with Nigerian Christians whose families have been ripped apart by Boko Haram militants, including one badly injured woman who lost her husband and three of her five children in a Christmas Day bombing.
I've passed time with Egyptian Christians who were kidnapped, brutalized and humiliated by Islamic radicals, including a Coptic doctor who was taken into the desert for months and repeatedly whipped for refusing to accept Islam. I've spoken with Christians in Colombia who were menaced, kidnapped and injured by para-military forces of both left and right during a long-running civil war, including a Catholic bishop who had to cut our interview short because he couldn't stop sobbing.
In other parts of the world, I've met victims who've experienced persecution at the hands of a staggering variety of other actors – including, alas, sometimes fellow Christians.
It's not acceptable to say these people don't need attention because Christianity is wealthy, powerful, and privileged. Whether that's true or not in some places, it definitely doesn't apply to the people I've met, who are generally poor, forgotten, and defenseless.
It also doesn't cut it to say that Christians shouldn't complain because they've been guilty of abuses themselves, such as the Crusades or the Inquisition. Whatever one makes of those chapters of history, what does the impoverished and grieving mother I met in Nigeria have to do with any of it?
Finally, it's disingenuous to assert that anti-Christian persecution is nothing more than a right-wing wedge issue, designed to provide cover for controversial positions in the West's wars of culture. Think what you want on those matters, but I promise you, the vast majority of suffering Christians in this world don't even know those wars are going on.
Are Christians the only ones at risk? Of course not. To be credible, does a Christian witness in defense of religious freedom have to apply across the board, without exception? Again, of course.
But should it be acceptable for Christians to feel a special, gut-level empathy for other Christians, because their faith says they're fellow members of the Body of Christ? Once more, of course.
In 1 Corinthians, St. Paul wrote, "If one part [of the body] suffers, all the parts suffer with it; if one part is honored, all the parts share its joy." That's either just pious rhetoric, or Christians actually mean it – and if they do, devoting energy to the defense of persecuted Christians isn't confessional, it's compassion, in the literal sense of the word, "suffering with" someone.
The bottom line is that perhaps it's time for well-meaning Christians to get over the ambivalence they sometimes feel about highlighting anti-Christian persecution as a fact of life in today's world, on a staggering scale.
It doesn't have to come at anyone else's expense – and, besides which, if comfortable and affluent Christians in the West don't speak up, who in the world will?
- crux