In a chaotic and confusing world, let's get grounded by looking to Scripture. Raising responsible kids is no microwave magic; it takes consistent time and energy. The results are often not instantaneous – diligence and perseverance will be your greatest assets, but the rewards far outweigh the challenges (Note: All Scriptures are ESV unless otherwise noted).
1. Psalms 127:3, "Behold, children are a heritage from the LORD, The fruit of the womb a reward."
Children are a gift from the Lord in a society that often places a low value on them, to the point of aborting the inconvenience. The key is to focus on the blessings, not the difficulties; on the rewards and joys not the disappointments and sorrows.
2. 2 Tim. 3:15, "And how from childhood you have been acquainted with the sacred writings, which are able to make you wise for salvation through faith in Christ Jesus."
A major responsibility of parents is to make children familiar with the Scriptures and how to apply them to their daily lives. Church should be supplemental in regard to educating our children about God. The best place is the home.
Pick one topic for the week such as God's sovereignty or His love and teach on it in deed and action. When financial difficulties come, let your children see you praying and seeking God rather than yelling at everyone. Remember, character is taught and caught. Don't throw Scriptures at them – the approach that uses the Bible like a machine gun will not work, but a broken and contrite heart that uses Scripture when the Holy Spirit prompts, will work – let them see the Scriptures in you.
3. Matthew 6:34 (NASB), "So do not worry about tomorrow; for tomorrow will care for itself. Each day has enough trouble of its own."
When we allow our minds to dwell on difficulty and trouble, it will affect our children at a very deep level. Prov. 12:25 reminds us that, "Anxiety in the heart of man causes depression, But a good word makes it glad." Do your words and actions build your children, or harm them… do you encourage or discourage?
I came across an article, Simplifying Childhood May Protect Against Mental Health Issues, from the website Raised Good – Parenting by Nature. The article describes what I've been sensing for years.
Here are a few key points that stood out: "Early in his career, Kim Payne volunteered in refugee camps where children were dealing with post-traumatic stress disorder. He describes them as, 'jumpy, nervous, and hyper-vigilant, wary of anything novel or new.' Years later Payne ran a private practice in England, where he recognized many affluent English children were displaying the same behavioural tendencies as the children living in war zones half a world away. Why would these children living perfectly safe lives show similar symptoms?"
"Payne explains that although they were physically safe, mentally they were also living in a war zone of sorts, 'Privy to their parents' fears, drives, ambitions, and the very fast pace of their lives, the children were busy trying to construct their own boundaries…'"
"Too much stuff, too many choices, too much information and too much speed – Soccer. Music. Martial arts. Gymnastics. Ballet. Baseball. We schedule play dates with precision. And we fill every space in their rooms with educational books, devices and toys. The average western child has in excess of 150 toys… With so much stuff children become blinded and overwhelmed with choice." We are seeing an epidemic of hurried child syndrome as they not only try to keep up with our schedules, but manage their own.
If we add our stress, worry, and fear to their lives, they can barely cope! Parents, do not always vent your fears and frustrations. There should be a sense of calm and safety in your home. Throw into the mix unhealthy food choices, as well as caffeine and stimulants, and it becomes clear that we are raising anxious, fearful, stressed out kids. It's okay to say no – slow down and disengage from the media and electronics often. Instead, look to things that calm the home – God's Word, worship, fellowship, fun activities, etc. But be prepared – it will be a battle.
Why are families overburdened? One reason is that we think staying busy will help us avoid facing reality. Much like an alcoholic who escapes the temporary pain, but returns to it the following day. Another reason is that we are amped up – we take powder, pills, and drinks to stay wired…to keep us busy. But their is a cost – anxiety, stress, and fear eventually lead to nervous breakdowns.
We also stay busy because busyness means that we are successful, or so it's said. Nothing could be farther from the truth. Success involves stability, balance, and control. Yes, it will be hard, but any battle worth fighting is worth fighting for.
- cross walk
U.S., October 18, 2017: A network of wealthy donors is funding a series of well-organized lobbying campaigns to restrict legal protections for religious freedom, in order to advance access to abortion and LGBT causes.
Since 2013, a network of funders has earmarked at least $8.5 million in grants for projects intended to limit religious freedom provisions in federal, state, and local law, according to a CNA investigation of grant listings and tax forms.
Many of these funders are part of the Rights, Faith & Democracy Collaborative, a grantmaking fund launched by the Proteus Fund in March 2017. The collaborative opposes "the inappropriate use of religious exemptions to curtail reproductive health, rights and justice, discriminate against members of the LGBTQ community, and otherwise undermine fundamental rights and liberties essential to a healthy democracy," the fund's website says.
The new anti-religious freedom collaborative was created to oppose "ongoing and growing efforts in too many states to 'legalize' discrimination and restrict fundamental human and civil rights under the guise of protecting 'religious liberty'," according to the fund's website.
The Rights, Faith & Democracy Collaborative has given grants to pro-abortion groups and LGBT advocacy groups at the state, federal and international levels; religious groups including Catholics for Choice; legal advocacy groups like the ACLU and Lambda Legal; and aligned academics, including those at Columbia Law School's "Public Rights, Private Conscience Project."
One donor, the Arcus Foundation, has given hundreds of thousands of dollars to John Podesta's Center for American Progress initiatives. These grants seek to redefine religious liberty as "a core progressive American value that includes LGBT equality and women's reproductive health and rights," according to its latest grant listed at the Arcus Foundation website.
The collaborative's network also spends millions on leadership development, donor development, anti-violence and anti-discrimination projects, and LGBT and pro-abortion rights advocacy.
The Rights, Faith & Democracy Collaborative says it will serve as "a vehicle for broader donor education and mobilization in order to achieve deeper funding alignment as well as enhanced donor collaboration."
The collaborative aims to nurture strategies and organizations that foster collaboration between "the reproductive equity and LGBTQ movements, especially at the state and local level." It aims to boost the influence of faith leaders and religious communities that it says will support "equal rights and opportunities for everyone while also protecting legitimate constitutionally protected religious liberty rights." Its website also claims that "discriminatory practices fostered by overly broad religious exemptions" have a disproportionate impact on racial minorities.
The collaborative's funding partners, listed on the Proteus Fund's website, are the Alki Fund of the Rockefeller Family Fund, the Arcus Foundation, the Evelyn and Walter Haas Jr. Fund, the Gill Foundation, the Groundswell Fund, the Irving Harris Foundation, the Moriah Fund, the Overbrook Foundation, and anonymous donors.
The Proteus Fund appears to have had previous success. Its Civil Marriage Collaborative, closed in 2015, was a leader in the push for legal recognition of gay marriage. The fund's "Hearts & Minds" report says that the consortium of foundations invested $153 million over 11 years in many states and at the national level in marriage-related advocacy.
CNA contacted the Proteus Fund for comment, but received no response by deadline.
Religious freedom laws: 'not a blank check'
Richard Garnett, a professor at the University of Notre Dame Law School, disagreed with the fund's claims that religious freedom legal accommodations and exemptions are illegitimate. He said this claim is "inconsistent with our history and with our longstanding commitment to religious liberty as our 'first freedom.'
"Reasonable exemptions do not 'undermine fundamental rights and liberties,' they protect and promote them," he told CNA.
"Unfortunately, there are powerful and well-funded interests who, with broad support in the academy and in media, have been working hard to associate our 'first freedom' with discrimination and prejudice," Garnett said.
He reflected on the state of religious freedom advocacy.
"Proponents of religious freedom, broadly and generously understood, will need to work hard to remind our fellow citizens that religious liberty – which has to mean religious liberty for all, and not just for 'people like us' – is itself a fundamental human right, and a protection for democracy," he said. "And, of course, to make religious freedom more appealing, it is important that religious-freedom proponents conduct their efforts in a civil, charitable, and inviting way."
For Garnett, the fund's rhetoric about discrimination concerns did not accurately represent the current state of the law.
"In fact, only a tiny number of religious-exemptions claims involve antidiscrimination laws and these claims almost always fail," he said. "The claim that religious-liberty laws undermine important anti-discrimination protections in the marketplace, the workplace, or in public accommodations is false.
"Instead, what these laws do is call for sensible accommodations for religious conscience, in cases where the accommodations will not undermine compelling public interests. These laws call for a balance, not a blank check."
Religious freedom protections have become more controversial in recent decades. In 2012, the Obama administration attempted to mandate that all employers, including religious employers, cover sterilization and contraceptive drugs, including drugs that can cause abortions. The mandate burdened many Catholic dioceses and organizations, including EWTN Global Catholic Network, and was only changed by a recent Trump administration action.
There is also an ongoing push in some states to require insurance coverage of abortions, and some medical professionals and hospitals have faced pressure to cooperate in providing abortions.
Garnett thought abortion would be a prime focus of the Proteus funding network.
"My sense is that what efforts like the Proteus Fund are really aimed at is undermining the longstanding protections in American law for religious health care workers and institutions who cannot in conscience participate in abortions," he said. "These protections are falsely labeled as 'discriminatory' when, in fact, they reflect the commonsense notion that it would be deeply unjust to require, as a condition of working as a healer, a pro-life medical professional to participate in a procedure she believes to be gravely wrong."
Some Christian adoption agencies have been forced to close because placing children with same-sex couples violates their religious convictions. There is an ongoing debate over whether small businesses in the marriage industry must cater to same-sex ceremonies if they have religious objections to them.
Ryan T. Anderson, a senior research fellow at the Heritage Foundation and co-author of "Debating Religious Liberty and Discrimination," reflected on the current situation.
"Anti-gay and anti-transgender bigotry exists and should be condemned," he told CNA. "But support for marriage as the union of husband and wife isn't anti-gay. Nor is the conviction that sex is a biological reality anti-transgender.
"Just as we've combatted sexism without treating pro-life medicine as sexist, any public policy necessary to help people who identify as LGBT meet their needs should be crafted so as to respect the consciences of reasonable people, acting on good-faith beliefs about marriage and gender identity," said Anderson. "Not every disagreement is discrimination. And our law shouldn't suppose otherwise."
'We're going to punish the wicked'
The Proteus Fund's collaborative brings together several organizations with experience in effective political advocacy.
One of its funding partners, the Colorado-based Gill Foundation, was launched by the politically savvy former businessman Tim Gill. He has pursued strategic LGBT advocacy through funding both non-profits and political campaigns.
"We're going into the hardest states in the country… we're going to punish the wicked," Gill said in a June interview with Rolling Stone magazine about his LGBT activism.
In March 2015, Tim Sweeney, a former president and CEO of the Gill Foundation,  told leading business executives and others attending the Out & Equal Workplace Advocates executive forum in San Francisco about the need to ensure their fight against religious exemptions is finished quickly.
"We are at a crossroads where the choices we make will mean we will fight religious exemptions for two to three years or have a protracted twenty year struggle on our hands," he said.
The New York-based Arcus Foundation, founded by billionaire heir Jon Stryker, has dedicated millions of dollars to opposing religious freedom protections and to funding LGBT advocacy within world religions, including dissenting Catholic groups like Catholics for Choice, New Ways Ministry and Dignity USA.
One board member of this foundation is Darren Walker, past vice-president of the Rockefeller Foundation and current president of the deeply influential Ford Foundation. The Ford Foundation has funded some projects against religious liberty protections, but is not listed as a direct member of the collaborative based at the Proteus Fund.
However, the Oakland, Calif.-based Groundswell Fund board of directors is chaired by Rocio L. Cordoba, a past program officer for the Ford Foundation's Gender, Sexuality and Reproductive Justice Program. The Groundswell Fund claims to fund more reproductive justice organizations than any other foundation.
Another partner, the Rockefeller Family Fund, was launched in 1967 by members of the prominent American family, including then-New York governor and future vice-president Nelson Rockefeller. Its mission statement says it "initiates, cultivates, and funds strategic efforts to promote a sustainable, just, free, and participatory society." The fund did not respond to a request for comment by deadline.
The San Francisco-based Evelyn and Walter Haas Jr. Fund is a private family foundation with half a billion dollars in assets. Since 2014 it has earmarked at least $1.4 million in grants for projects related to religious exemptions, according to a CNA review of its grant listings.
The New York-based Overbrook Foundation, founded in 1948 by financier Frank Altschul and his wife Helen, has a gender rights program to fund those who oppose "overly broad religious exemptions." Its website listed $220,000 in grants related to religious freedom: a $100,000 grant to the Proteus Fund's collaborative, and two $60,000 grants to Lambda Legal.
The Chicago-based Irving Harris Foundation, created by the businessman and philanthropist, awards $10 to $15 million in grants annually, InsidePhilanthropy reports. The Washington, D.C.-based Moriah Fund dedicated over $10.6 million to program spending in fiscal year 2016. Neither grant maker's website listed grants related to religious freedom.
- cna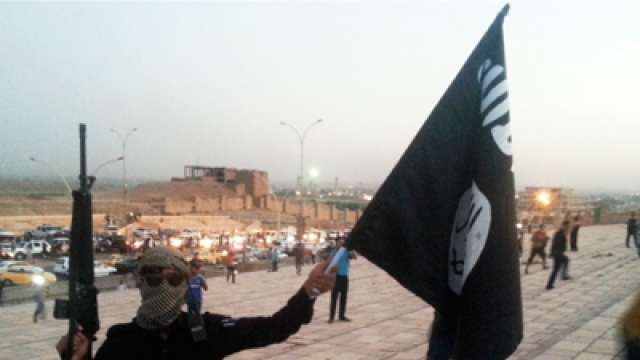 Iraq, October 19, 2017: Catholic charity Aid to the Church in Need has warned that unless world leaders start taking action, the recent defeats suffered by the Islamic State terror group in Iraq and Syria might not be enough to save the Christian population in the region from being eradicated.
"We have seen drastic reductions in the Christian populations in many nations in the Middle East. Iraq might very well have lost 80 percent of their native Christian people," Edward Clancy, ACNUSA director of outreach, told The Christian Post in an email interview on Wednesday. "Syria might have lost 50 percent. This is compounded by the fact that Christian families have not been secure enough to have many children. The loss of population and the very low birth rate will put great pressure on the Christian communities."
He warned that Christians will be "hard pressed to survive when they are 2 percent or 1 percent and become an aging population."
"If we do not help these ancient Christian communities, ISIS might very well have lost the battles but won the war."
Under a new U.S. strategy, IS has suffered heavy losses recently and has been driven out of a number of key cities it once held, most recently in Raqqa in Syria, which was the terror group's de facto capital.
As ACN's "Persecuted and Forgotten? 2015–'17″ report released last week noted, the persecution of Christians has grown and reached its highest ever levels in the past couple of years, with the eradication of Christians in the Middle East highlighted as a major concern.
The report said that hope has risen with stories of Christian families returning to their homes in the Nineveh Plains as IS continues to be driven out of Iraq, but the future of the faithful in the region remains very much uncertain.
Clancy told CP: "Our solace is knowing that whenever Christians have faced terrible odds, great miracles have happened. Christianity has survived and endured, but we needn't wait for miracles. We can act. We can help. We should do both."
Some church leaders in the Middle East expressed in the report that they feel forgotten by the international community. ACNUSA's director of outreach argued that many in the West do take the Church and Christian communities for granted.
"Even when Christians are in the minority, they consistently show themselves to be a positive force in those communities. For example, throughout the Middle East and around the world, Christians provide opportunities for better education for Christians and non-Christians alike. This is because it is part of the witness of the Gospel," Clancy continued.
"Western leaders need to understand that these Christian communities are key for peaceful coexistence among Yazidi, Sunni, Shia and Kurds in Iraq and will be likewise in Syria among the different ethnic and religious groups."
He urged Western governments and world leaders to offer more help to families trying to resettle back in their homelands.
"They need our help. It is more than just guaranteeing property rights for returning families. The security of their communities is a major issue. It is about leaders not being afraid to say that these Christians belong in their ancestral towns and that they deserve to be supported and protected," he said.
"Aid to the Church in Need is committed to insisting on that vital message. We will continue to be a voice for the voiceless."
Clancy said he's also concerned that rising tensions between the U.S. and North Korea could lead to Christians suffering harsher punishments in that country.
Christians in North Korea are already some of the most persecuted people in the world, the ACN report noted, and Clancy said that fears for their well-being are growing as the U.N. increases sanctions against Kim Jong Un.
"The stories of abuse, imprisonment, and denial of freedoms for Christians are constant. The regime is one of the harshest in human history," he noted.
"While it is hard to believe it might get any worse, it could very well happen that Christians will be targeted even more severely because of their perceived allegiance to Western thinking."
Christians have also suffered an increase in violent attacks and persecution from the governments of China, India and Pakistan, with believers sometimes seen as traitors and agents of the West for their decision to embrace Christianity.
Clancy offered Arunachal Pradesh State in India as an example of how positive change can happen, however.
"In 1978, laws were passed to prevent missionaries from converting the native people. Then, Christianity was a very small minority," he recalled.
"Now some 40 years later, Christians are the largest faith group in the state. In spite of efforts to control and even prevent conversions, people have converted because some of the native people were witness to the faith and once they converted of their own free will, they became an example to others."
The ACN report says that it serves as a "call to action" for the world. Clancy explained that the first step is recognizing just how severely and how many Christians are being persecuted.
"Though, just as when there was the initial declaration of genocide by ISIS against Christians, there needs to be more than just words. World leaders should put political pressure on governments who regularly mistreat Christians or turn a blind eye to violence perpetrated against Christians," he urged.
"If need be, political and economic sanctions should be considered and used."
Clancy said that believers can do four important things:
"Pray for our Christian brothers and sisters in these hostile places; stay informed; inform others; and help support the persecuted church by their voices and their donations."
- christian post
Manila, October 17, 2017: Catholic bishops in the Philippines appealed for an end to "unfounded attacks" against a priest who was freed last month from the hands of terrorist gunmen who occupied the southern city of Marawi.
Bishop Edwin dela Pena of Marawi, said captive Father Teresito Soganub has been through difficult times and unfounded accusations against him are not helping his recovery.
"I appeal to all of you, please stop attacking him. Your allegations are baseless and he is hurt by what you have been saying," said the prelate in an interview.
Father Soganub has been the target of attacks on social media after rumors circulated that he converted to Islam while he was in the hands of the Islamic State-inspired Maute Group gunmen, the leaders of which have just been reportedly killed.
The priest denied the allegations and was even seen celebrating Mass on Sept. 24, after 115 days in captivity. He escaped from his captors amid heavy fighting on Sept. 17 and was later rescued by government forces.
Bishop Dela Pena said he met with the priest at a military headquarters in Manila, but refused to provide details of the meeting, which he described as "very heartbreaking."
Father Soganub remains in the hands of the military as he continues to undergo psycho-social examination and "custodial debriefing" to determine his state of health.
Bishop Pablo Virgilio David of Kalookan also defended the priest following a meeting on Oct. 13.
"Being a friend of Muslims doesn't make one a Muslim. Being caring, not just to fellow Christians but to non-Christians as well, is a truly Christian thing to do," said Bishop David.
End to Marawi conflict nears
Bishop Dela Pena, meanwhile, said the reported death of leaders of the Maute Group signals the "beginning of the end" of the shooting war that brought havoc to Marawi for almost five months.
The Marawi prelate said the end to the conflict is in sight following the news of the "crumbling leadership" of the terrorist group.
"I'm beginning to feel relieved," said Bishop Dela Pena.
On Oct. 16, Philippine Defense Secretary Delfin Lorenzana announced that the top leaders the Maute Group were killed in clashes with government troops past midnight.
Abu Sayyaf sub-leader Isnilon Hapilon, supposedly the emir of the so-called Islamic State in Southeast Asia, and Maute Group leader Omar Maute were reportedly killed as troops assaulted enemy position to rescue hostages.
Military operations will, however, continue despite the death of the terrorist leaders to flush out remaining fighters. Martial law, which was declared on May 23, will continue to be in place across the southern Philippines region of Mindanao.
President Rodrigo Duterte declared martial across the region following the attack on Marawi that resulted in the displacement of close to 400,000 people.
Last month, Bishop Dela Pena appealed to the president to allow some of the displaced families to return home, particularly those living in secured, government-controlled areas away from the main battle ground.
- ucan
Chhattisgarh, October 18, 2017: At least two Christians have been hospitalized and are in critical condition after a Hindu mob attacked and desecrated a church worship service in India Sunday, a leading Christian persecution watchdog group has reported.
International Christian Concern, a United States-based NGO devoted to advocating for persecuted Christians, has reported that a mob of about 300 Hindu radicals interrupted Sunday service at the Bastar for Christ Movement Church located in the Jasapara village in the Dantewada District of India's Chhattisgarh State.
Witnesses told ICC that the mob beat the men, women and children of the congregation and dragged them out of the building. The extremists allegedly demanded that the worshipers renounce their faith in Christ. But when the Christians refused to do so they were beaten with sticks.
The mob set fire to the church's furniture and also stripped some of the Christian women.
A total of nine worshipers were seriously injured.
According to ICC, Raju Sodi and Sangeetha Kartami injured their heads and hands and were rushed to a local hospital. They were later sent to a government-run hospital in Dantewada after they were deemed to be in critical condition.
Local police did not initially cooperate and refused to file a report about the altercation after being informed about the incident by the Christian community. In addition, local Christians told ICC that Hindu radicals had filed a police report against the Christian community before the attack occurred.
According to the organization, it took over 24 hours of protests held by the Christian community before the police department accepted the case, and it's unlikely that participants in the radical mob will be arrested and tried in court.
"The attack on Jaripara's Christians is inhuman and highly condemnable," an anonymous local pastor told ICC. "These attacks are popping up on the backdrop of the state elections that are nearing. The [Bharatiya Janata Party], who is in power in the state, makes it all the more easy for the Hindu radicals to carry on the hate campaign against religious minorities for the political gains."
As Open Doors USA ranks India as the 15th-worst nation in the world when it comes to Christian persecution, the organization has found that incidents of Christian persecution in India have skyrocketed in the last year.
According to Open Doors USA, there were over 410 incidents of Christians being harassed, threatened or attacked for their faith in the first six months of 2017. By comparison, there were a total of 441 incidents reported by Open Doors USA in for the entirety of 2016.
"When the Christians are beaten by the extremists, they receive injuries mostly on their heads or their vital body parts. The assaulters do not care if the person dies in the attack," a local partner told Open Doors USA in August. "They know that they will not be punished because the government (and hence the judiciary) will take their side. In most of the cases the assaulters go unpunished."
Open Doors notes that the increase in persecution in India "had never been so remarkable" and comes as Prime Minister Narendra Modi and the BJP are in power at the federal level. The BJP is largely considered the political arm of the Hindu nationalist organization Rashtriya Swayamsevak Sangh.
"The federal prime minister is part of the BJP and he categorically denies Christians or other minorities are being persecuted," Open Doors USA reports. "During a television show he said he has no knowledge of the burning of churches or other types of persecution."
ICC's Regional Manager William Stark said in a statement that attacks on Christians Indians and their churches are becoming "an almost daily occurrence." He stressed that Christians in India "feel like second-class citizens."
"Hindu radicals across the country seem to have been given a wide berth by local authorities to pursue their hate campaigns against Christians and other minorities. This inability or unwillingness to protect and enforce the rights of Christians must come to an end," Stark asserted. "While Article 25 of India's constitution guarantees full religious freedom for all citizens, the lack of India's enforcement of this freedom leaves Article 25 as just words on paper. India's leaders must do more to confront the issue of growing religious violence."
- christian post
New York City, October 18, 2017: India was among three countries rated "high to extreme" in persecuting Christians, says an international aid agency.
A report from Aid to the Church in Need (ACN) says anti-Christian persecution is "worse than at any time in history" and in many cases genocide and other crimes against humanity "now mean that the Church in core countries and regions faces the possibility of imminent wipe-out."
The agency provides emergency and pastoral relief in 140 countries. Its U.S. affiliate published the report titled "Persecuted and Forgotten?" covers the years 2015-2017.
Its contents are bleak, describing Christianity as "the world's most oppressed faith community." Anti-Christian persecution in the worst regions has reached "a new peak" and its impact is "only now beginning to be felt in all its horror."
"In 12 of the 13 countries reviewed, the situation for Christians was worse in overall terms in the period 2015–2017 than within the preceding two years," said the report's executive summary, released October 12.
Besides India, Egypt and Iran were rated "high to extreme" in the scale of anti-Christian persecution. However, India could find some consolation as nine other countries are rated higher than it. China, Eritrea, Iraq, Nigeria, North Korea, Pakistan, Saudi Arabia, Sudan, and Syria were ranked "extreme," while Turkey was rated "moderate to high."
Catholic News Agency quoting the reports noted that persecution has increased in India since 2014, with the rise of Prime Minister Narendra Modi's right-wing Hindu nationalist Bharatiya Janata Party. Like-minded groups frequently accuse Christians of forced conversion, a charge that local Christian leaders strongly deny.
An India-based Catholic group reported 365 serious anti-Christian atrocities in 2016, with 10 people killed and more than 500 clergy or church leaders attacked for their faith.
Some Christians have faced pressure to convert under threat of force, while others have been forced to take part in Hindu rituals and deny their faith.
John Pontifex, editor of the CAN report, commented that "In terms of the numbers of people involved, the gravity of the crimes committed and their impact, it is clear that the persecution of Christians is today worse than at any time in history. Not only are Christians more persecuted than any other faith group, but ever-increasing numbers are experiencing the very worst forms of persecution."
The report's ratings draw from analyses like the Pew Forum's Social Hostilities Index and Open Door's World Watch List, in addition to other factors and sources, including fact-finding trips.
In some countries the state is the principal persecutor, while in other countries social groups are culpable, while in still others a combination of both are responsible.
Among the Asian countries, North Korea Christians were subjected to forced starvation and abortion. Some Christians have been hung on crosses over fire, and others crushed by steamrollers. Protestants and Catholics are ranked among those least sympathetic to the state, which limits their access to food, education, and health care. Christianity is linked with American influence, and Christians are executed as spies.
In Pakistan, banned fundamentalist cells pose a great threat to Christians, but some charge that the government's failure to crack down on these groups worsens the problem of violence. On Easter Sunday 2016 as many as 24 Christians were killed in targeted violence in Lahore. A faction of the Pakistan Taliban claimed responsibility for the attack.
In China, church communities face increased hostility. Authorities in some provinces have removed crosses from some churches and destroyed church buildings. In some regions, Christmas trees and greeting cards have been banned.
President Xi Jinping has depicted Christianity as a means of "foreign infiltration" into China and has advocated more state control and targeting of unofficial churches. There are fears that China's 2016 announcement of categorization of citizens based on political, commercial, social and legal "credit," will create a system that disadvantages Christians in a way similar to North Korea.
The report's foreword was written by Melkite Archbishop Issam John Darwish of Zahlé. The Lebanese archdiocese is near the Syrian border and the prelate recounted the stories of Christian refugees fleeing the six-year-old Syrian civil war.
"Many refugees have told terrible stories of persecution: like the man whose brother, a priest, was kidnapped – and despite the family paying the ransom they killed the priest. They sent his family a box containing his severed wrist, tattooed with a cross, to show he was dead," the archbishop said.
The Middle East is a major focus for the report.
"Governments in the West and the U.N. failed to offer Christians in countries such as Iraq and Syria the emergency help they needed as genocide got underway," the report said. "If Christian organizations and other institutions had not filled the gap, the Christian presence could already have disappeared in Iraq and other parts of the Middle East."
The exodus of Christians from Iraq has been "very severe." Christians in the country now may number as few as 150,000, a decline from 275,000 in mid-2015. By spring 2017 there were some signs of hope, with the defeat of the Islamic State group and the return of some Christians to their homes on the Nineveh Plains.
However, the departure of Christians from Syria has also threatened the survival of their communities in the country, including historic Christian centers like Aleppo. Syrian Christians there suffer threats of forced conversion and extortion. One Chaldean bishop in the country estimates the Christian population to be at 500,000, down from 1.2 million before the war.
Many Christians in the region fear going to official refugee camps, due to concerns about rape and other violence.
The Islamic State group and other militants have committed genocide in Syria and Iraq. While Islamic State and other groups have been defeated in their major strongholds, many Christian groups are threatened with extinction and would not survive another attack.
In northern Nigeria, the radical Islamist group Boko Haram has engaged in genocide against Christians.
In Sudan, the government's pursuit of an extremist Islamist agenda led to orders to tear down Christian churches. Christians are arrested for alleged proselytism, and women face fines for wearing "obscene" or immodest dress. The government stripped citizenship rights of people with origins outside Sudan, leading many to leave for their ancestral homelands in South Sudan. Many had lived in their homes for three decades or more.
In January 2017 the U.S. put a six-month waiver on human rights sanctions against Sudan, on condition that the country improve its human rights and religious freedom record.
Christians in Egypt suffered a major suicide bombing attack in December 2016 and again on Palm Sunday in April 2017. Dozens were killed and more injured in both attacks, for which the Islamic State group claimed responsibility.
Saudi Arabia has come under criticism from western powers and the U.S. Commission on International Religious Freedom. However, President Donald Trump signed a $110 billion arms deal with the country, a deal which had been held up under the Obama administration due to human rights concerns. The Aid to the Church in Need report said sources in the country are supplying arms and finances to Sunni extremist groups including the Islamic State, known in the region as "Daesh."
"Given that Islamist groups such as Daesh are likely to be heavily reliant on undeclared external sources for weapons and intelligence, there is an urgent need to step up action to stop all entities collaborating with them," the report continued. "Persecuted Christians are among the many who stand to be beneficiaries of progress in this area."
Archbishop Darwish said it is imperative to help persecuted Christians.
"When the Christian families who have turned to us need the very basics for daily life – food, shelter and medical care – how can we refuse to help?" he asked, lamenting a lack of aid from the U.N. and other humanitarian organizations.
He praised Aid to the Church in Need's efforts to report anti-Christian persecution and aid those persecuted.
- matters india
India, October 18, 2017: There are no Muslim or Christian terrorists because terrorists are no more religious once they embrace terror, Tibetan spiritual leader the Dalai Lama said on Wednesday on his first visit to Manipur capital Imphal. People cease to be Muslim, Christian or any group the moment they became terrorists," the Dalai Lama, 82, said at a public reception here on the second day of a three-day visit to Manipur.
The spiritual leader, who has a string of public engagements in the northeastern state, also frowned at religious intolerance and called the continuing violence against the Muslims in Myanmar "unfortunate".
He made a distinction between preserving or practising religion and propagating it. The latter, he said, "is not good".
"India is historically a multi-religion nation. So different people, different communities have a different belief and they must preserve that. But no one religious group has the right to convert or propagate. That is wrong," the exiled spiritual leader said.
The Dalai Lama has lived in India since fleeing his homeland in 1959 and is hated by the Chinese Communist regime that has tried to prop up his successor.
Asked about the recent standoff between India and China over the Doklam issue, he said while such incidents may continue to happen, the two countries were unlikely to go to war because there would be no clear winners.
"India and China are great nations, none have the ability to defeat the other, both have to live beside each other, in border areas some problem, but I do not think this will ever become anything serious" he added.
Earlier in the day, the leader also said that he hoped to see an Asian Union, comprising India, Japan and China, some day. "I am an admirer of European Union, African Union and Malaysia Union. I dream of an Asian Union with India, Japan and China as members," he said.
- ndtv
Divorce.
The word alone strikes fear into the heart of people. Maybe you lived through your parents' divorce. Maybe you watched friends' marriages suffer the ultimate destruction. Maybe you've walked that dreaded path…or you fear your marriage is heading down that road now.
I'm not sure there's another pain in this life that compares to the incomparable devastation brought about by the end of a marriage. Nothing I've been through before and nothing I've experienced since has ever evoked the same destruction. The feelings of failure and rejection. The sense of utter worthlessness. The belief that you are unloved and unlovable. The fear that your life is over, that you will live the rest of your life alone.
When divorce happens, you can't think clearly. You struggle with every step, walking through a fog so thick you can barely breathe. You try to make sense of it all, to make wise decisions. But so often, the pain and unbearable emotions cloud your ability to see what needs to be done, to find the path out of the destruction.
Maybe that's where you are today. Many of us have walked this path before you…and we stand as living testimonies that there is life beyond divorce…beautiful, abundant life you never dreamed you could have. Because we've been there, we've learned. We've learned what to do and what not to do. We've walked the path imperfectly but somehow made it through to the other side. We've seen God take our pain and make something beautiful of it all.
Because we've been there, we hope you will listen to some words of advice to get you through the darkest days of your life.
Turn to God. I can't reiterate this one enough. I promise, He's the only answer. He's the One who can lavish you with love, heal every broken piece of your heart. He's the One who can take your broken and create something beautiful, something so beautiful you could never even imagine it. He's the One, the answer to every problem you face.
Spend time with Him, in the Word and in prayer. Spend time with His children, those who love Him and will love you. Let Him remind you just how precious you are, how deep His love for you.
Become a woman (or man) so deeply rooted with God that the right man (or woman) will have to seek God to find you.
Take time. The biggest mistake I made was to jump back into the dating scene too soon. I thought I was healed. I thought I had dealt with the pain and devastation. And I was so wrong.
Grief is a powerful emotion with no timeframes. It takes years to deal with the mix of emotions that course through your being, sending you over the edge at the most inopportune of times. Allow yourself to feel the emotions, to walk through the stages of grief, before you decide to jump into a relationship. You will carry baggage into any future relationships. Just make sure you are only carrying an overnight bag and not an oversized suitcase.
Surround yourself. Don't try to be a lone ranger. Instead, find a group who will love and support you through it all. Maybe it's your extended family. Maybe it's people from your church. Maybe it's simply your best friend.
I tried to go it alone, but it wasn't until I courageously stepped out of hiding and into the loving arms of my family and friends that I began to experience the healing. Having a shoulder to cry on. Being embraced by a caring friend. Hearing words of encouragement spoken to me. You can't even start to put a price on the support given by those who love you.
Take the high road. I know it's hard, but always do what's right regardless of who is looking. You may be maligned. You may have lies told about you. No matter what they say, no matter what they do, always do the right thing. God always brings the truth to light. You will be rewarded in due time.
No matter what they say and no matter what they do, forgive. Don't let the anger and bitterness grow up inside you and overtake your life. You may be justified in your anger, but I promise it hurts you more than it hurts the other person. Don't let a root of bitterness take hold (Hebrews 12:15).
Maintain adequate life insurance on your former spouse when children are involved. You just never know. This one I learned by experience. I never dreamed something would happen to him, that I would be raising my children with no support from him. It's not about the money; it's about the kids. Had I maintained life insurance on him, I could send my kids to college. I could pay the mountain of medical bills we have amassed over the last few years. I could maybe even splurge on a vacation for and with my kids. If only…
Don't settle for surviving. I know there are days when survival may seem like a noble goal. But I encourage you to do more. Determine to THRIVE!
God came to give us life, abundant life (John 10:10). He never wanted us to settle for a mediocre, stale life. Even when it seems your life is over, He promises so much more. He promises to bring beauty from the ashes (Isaiah 61:3). He promises a future of hope and prosperity (Jeremiah 29:11). He promises all things will work for good to those who love God (Romans 8:28). He promises to do a new thing (Isaiah 43:18-19).
Rediscover yourself. You know what's fun? When the dust settles and you look in the mirror and you don't have any idea who you are, who this stranger is looking at you in the mirror…and you get to start all over. You get to decide who you are, what you enjoy, how you will live. You get to decide if you are going to be a runner or a couch potato. You get to decide if you are going to be a girly girl or a tomboy. You get to figure out who you are!
Don't let the past define you. You are free to become all God created you to be. This moment in time, this momentary pain, does not define who you are. You are who God says you are.
Don't allow others' opinions to tear you down. Unfortunately, there are very judgmental Christians and churches. Don't let that get you down. God's opinion of you is the only thing that matters, and He loves you. You are His masterpiece, His chosen people, His royal priesthood. You are a child of the One True God. You are His pride and joy, the apple of His eye. He takes great delight in you (Zephaniah 3:17).
Your life is not over. Your ministry is not over. Your opportunity to be used by God is not over. Many would have you believe that a divorce disqualifies you from representing Him. Quite the contrary. It's often our greatest pains, our greatest failures, that God uses to build the qualities of compassion and grace into us, to prune us of the sins of pride and arrogance that blind us to the pain of others.
Think about Peter. He denied ever knowing Christ. Did God disqualify him from the Kingdom, from ministry? No! Instead, Peter was the rock upon which the church was built, a solid foundation that gave his all for the cause of Christ. Instead of going down as a coward who was afraid to admit his relationship with Christ, God used his greatest failure to create a solid foundation for the future of Christianity.
God never discards us because of a divorce; instead, if we let Him, He will use it to mold us into His image.
- cross walk
U.S., October 17, 2017: A majority of U.S. adults and almost a third of evangelicals now say they believe that faith in God is not needed to be a moral person, a survey has revealed.
The Pew Research Center reported on Monday that 56 percent of all American adults surveyed say they don't think that being a believer is a requirement for someone to be moral and to have good values, which is up from the 49 percent who said the same back in 2011.
The results, based on a survey conducted June 8–18 and June 27–July 9, also found that 32 percent of white evangelical respondents agreed that belief in God is not necessary to be moral, along with 63 percent of white mainline believers who said the same.
Black Protestants were the most likely to disagree with such a view, with only 26 percent saying faith in God is not needed, while as many as 85 percent of the religiously unaffiliated rejected that faith in God is necessary.
Every religious group measured moved more in the direction of siding with the argument that faith in God is not needed for morality, compared to the previous results in 2011.
Pew noted that this growth "tracks closely with the growth in the share of the population that is religiously unaffiliated.
Other organizations, such as Gallup, have highlgihted the declining trust in the Bible in America. A survey released by the group in May found that fewer than one in four Americans, or 24 percent, believe that the Bible is "the actual Word of God, and is to be taken literally, word for word."
A slightly higher 26 percent, on the other hand, argued that the Bible is "a book of fables, legends, history and moral precepts recorded by man."
A separate collection of surveys from Pew in 2014 found that many other countries around the world do see faith in God as essential to morality, however.
"In 22 of 39 countries surveyed, clear majorities say it is necessary to believe in God to be moral and have good values. This position is highly prevalent, if not universal, in Africa and the Middle East," Pew noted at the time.
"At least three-quarters in all six countries surveyed in Africa say that faith in God is essential to morality. In the Middle East, roughly seven-in-10 or more agree in Egypt, Jordan, Turkey, the Palestinian territories, Tunisia and Lebanon."
It added that North American and European countries are most likely to disagree that God is necessary, however.
Atheists in America have been making the argument that people can live good, meaningful lives without God for years. Several ad campaigns, including one in 2011 sponsored by the Center for Inquiry in Amherst, N.Y., have focused on that message.
"You don't need God — to hope, to care, to love, to live," the ad stated at the time.
CFI President Ronald A. Lindsay, who has since stepped down from the role, said that it is a "myth" that nonreligious people lead "meaningless, selfish, self-centered lives."
"This is not only false, it's ridiculous," Lindsay said back then. "Unfortunately, all too many people accept this myth because that's what they hear about nonbelievers."
- christian post
Syria, October 17, 2017: U.S.-backed militias raised a flag inside Raqqa stadium on Tuesday, a Reuters witness said, as a four-month battle to take Islamic State's Syrian capital came to an end.
The fighting was over but the alliance of Kurdish and Arab militias was clearing the stadium of mines and any remaining hiding militants, said Rojda Felat, commander of the Raqqa campaign for the Syrian Democratic Forces.
A war monitor, the Syrian Observatory for Human Rights, said Islamic State was now completely cleared from the city.
The fall of Raqqa city, where Islamic State staged euphoric parades after its string of lightning victories in 2014, is a potent symbol of the jihadist movement's collapsing fortunes. From the city, the group planned attacks abroad.
The SDF, backed by a U.S.-led international alliance, has been fighting Islamic State inside Raqqa since June.
Another Reuters witness said militia fighters celebrated in the streets, chanting slogans from their vehicles.
A group of militia fighters and commanders clasped their arms round each other, smiling, in a battle-scarred landscape of rubble and ruined buildings at a public square.
The flag in the stadium and others waved in the city streets bore the yellow background and red emblem of the Kurdish YPG, the strongest militia in the SDF.
"We do still know there are still IEDs and booby traps in and amongst the areas that ISIS once held, so the SDF will continue to clear deliberately through areas," said Colonel Ryan Dillon, a spokesman for the coalition.
In a sign that the four-month battle for Raqqa had been in its last stages, Dillon said there were no coalition air strikes there on Monday.
Islamic State has lost swathes of territory in Syria and Iraq this year, including its most prized possession, Mosul, and in Syria it has been forced back into a strip of the Euphrates valley and surrounding desert.
PASSPORTS AND MONEY
The SDF, an alliance of Kurdish and Arab militias, took the National Hospital in fierce fighting overnight and early on Tuesday, said spokesman Mostafa Bali in a statement.
"During these clashes, the National Hospital was liberated and cleared from the Daesh mercenaries, and 22 of these foreign mercenaries were killed there," said Bali, using the Arabic acronym for Islamic State.
An SDF field commander who gave his name as Ager Ozalp said three militiamen had been killed on Monday by mines that have become an Islamic State trademark in its urban battles.
Another field commander, who gave his name as Abjal al-Syriani, said SDF fighters had found burned weapons and documents in the stadium.
The stadium and hospital became the last major positions held by Islamic State after the departure of some of its fighters on Sunday, leaving only foreign jihadists to mount a last stand.
The SDF has been supported by a U.S.-led international coalition with air strikes and special forces on the ground since it started the battle for Raqqa city in early June.
The final SDF assault began on Sunday after a group of Syrian jihadists quit the city under a deal with tribal elders, leaving only a hardcore of up to 300 fighters to defend the last positions.
Raqqa was the first big city Islamic State captured in early 2014, before its rapid series of victories in Iraq and Syria brought millions of people under the rule of its self-declared caliphate, which passed laws and issued passports and money.
It used the city as a planning and operations centre for its warfare in the Middle East and its string of attacks overseas, and for a time imprisoned Western hostages there before killing them in slickly produced films distributed online.
The SDF advance since Sunday also brought it control over a central city roundabout, where Islamic State once displayed the severed heads of its enemies, and which became one of its last lines of defence as the battle progressed.
- christian post