If you're thinking about buying your kid a smartphone this Christmas, ask yourself: are they comfortable having tough conversations with you?
Too often, all that joy, laughter, and spending time together that the holidays are supposed to be about, are interrupted by smartphones. It's one of the great ironies of our age: The devices that keep us connected are the ones that most often disconnect us.
So, if you're thinking about getting your kids a smartphone this Christmas, check your list twice. As Internet accountability site Covenant Eyes points out, giving a smartphone or some other internet-connected device to your kids without being fully prepared can be devastating. Yesterday on BreakPoint I talked about the awful return of distraction, addiction, and attitude too many parents get on their three- to four-thousand dollar-a- year smartphone investment. If you missed it, you can find it linked at BreakPoint.
One thing all parents can, and should, do is put filters on their kids smartphones. The good news is that the newest Apple operating system, iOS 12, has a new feature called "screentime," which gives parents amazing control over the time and use of their kids phones. I learned that from David Eaton at Axis, by the way. But as he also points out, far more important than filters are the relationships and the conversations we have with our kids.
Kids are resourceful. If they really want to, they will find a way to get around any filter or program or boundaries we put in place. So we need to ask, as Josh McDowell has been saying for years, do our kids understand our rules within the context of their relationship with us?
According to the Bible the two greatest commandments aren't to obey, or comply. The greatest commandment is to love. That's because, as Augustine said, we are "love-shaped people." So the most important thing about us and our kids is whom or what we love. What is it that our kids love most? And what do they know about our love for them?
You may have heard the phrase, "The stricter the parent, the sneakier the child." This can be true, but not necessarily. After all, it assumes that parents don't have their kids' best interests at heart and don't have a strong, open relationship with them.
Are we communicating to our kids that we love them and that God loves them? Do they understand that God's way is not only true, but also good and leads to their life and flourishing? Do they see us as quick to forgive and eager to be gracious?
What kind of example are we setting for them? If we want our kids to love God more than anything else, are we? Do we lead the way when it comes to confessing and repenting of our sin? Are we following the technology principles that we expect of our kids? We can give our children the best boundaries in the world, offer the most helpful advice, and implement the strongest filters—and all of that means nothing if they don't trust us.
That's why we have to flip the typical narrative about smartphones on its head. These devices that so often get in the way of important conversations with our kids must become the catalyst for important conversations with our kids.
As I mentioned on yesterday's BreakPoint, the Axis team has identified over one hundred different conversations you can have with your kids about smartphones. Some are edgy. If your kids have found porn online, or been involved in sexting, or have seen some of the darker parts of cyber-bullying, your conversations need to be edgy.
If you're just starting out, start conversations about how to look people in the eyes, how to use the phone to help relationships and not harm them, and just basic philosophical questions like: are smartphones good or bad?
– christian post
Bulgaria, November 20, 2018: The Bulgarian parliament is revising controversial draft amendments to a national religion law that critics say would have asserted state control over churches and ministries and could have resulted in the closure of evangelical Christian schools and congregations.
Following protests last week from faith groups, parties in Bulgaria's Parliament are working to revise amendments that were proposed to the Balkan nation's Religious Denomination Act, according to the Sofia Globe.
The proposed law would have required Bulgarian citizens who want permission to preach to complete their theological education in Bulgaria or at a foreign school approved by the Bulgarian government.
The proposal would have also made it so only Eastern Orthodox and Muslim institutions recognized by the government would be able to train clergy and run faith-based schools in the country.
The law would have banned religious activities from taking place outside of buildings designated for religious activity and would have made it so only religious groups with 300 people or more would be granted legal status.
Additionally, the amendments would have required foreigners looking to preach to do so in the presence of a Bulgarian-ordained minister. As well, foreign donations to churches would have needed government approval.
The proposed draft amendments, which passed on first reading in October, received immense backlash from many Christians across denominational lines who believe that the amendments threaten the freedom of local churches and the independent nature of the training of church leaders.
Critics feared that the law would force churches and institutions to "close or face unbearable and discriminatory burdens."
Along with evangelicals, Baptists and Catholics, the majority Orthodox community has also voiced concern with the proposed law, which supporters say intends to crackdown on the spread of radical Islam.
Thousands of Christians took the streets in cities across the country to protest the law last week.
"We will continue the protests and prayer meetings in Bulgaria until the suggested changes to religious laws are completely withdrawn or until we see realistic proposals which guard religious freedoms and the right to a belief of everyone in Bulgaria." the Rev. Teodor Oprenov, pastor at First Baptist Church in the nation's capital of Sofia, told the Transform Europe Network.
According to the Sofia Globe, the revised bill eliminates the proposed ban on foreigners conducting religious services without the approval of the government.
Reportedly, the revised version would allow foreigners with a short-term residence to conduct services while a foreign cleric in Bulgaria on travel would have to notify the government of his presence.
The revision also eliminates a rule that would have made it so that only Bulgarian Orthodox Church and the Muslim minority would be eligible for state subsidies.
Additionally, the revised version of the bill will allow for foreign donations to religious groups.
Although the proposal to change the Religious Denomination Act was an attempt by parliamentary parties to deal with the spread of radical Islam in Bulgaria, faith organizations and alliances at both the national and international levels have raised concern about the implications such a law would have on religious freedom rights of Bulgarians.
"The proposed law legalizes state interference in the affairs of religious communities, which invariably comes at the expense of religious freedom," World Evangelical Alliance Secretary General Bishop Efraim Tendero said in a statement this month. "At a time when governments worldwide face the challenge of strengthening freedoms while maintaining security, we call on Bulgaria and other democratic countries to lead by example and to strengthen the right to religious freedom rather than to weaken it."
The bill has been tabled for further review before a second reading. No date has been set for the second reading, the Sofia Globe reports.
– christian post
Israel, November 14, 2018: A previously unknown painting depicting what archaeologists and researchers believe is the face of a young Jesus has been exposed at the site of an ancient Byzantine church in Israel's Negev desert.
The find was made in the Byzantine-era village of Shivta, which also included three churches. The discovery of the painting has excited archaeologists working on the site.
Although the painting is very weathered, experts from Israel's University of Haifa were able to reconstruct a partial facial outline, which dates to the Sixth Century A.D. The painting portrays Jesus as a short-haired youth, but it's hard to know what the original painting looked like since only an outline has been depicted.
The research on the site was recently published in the Cambridge journal Antiquity.
The archaeologists explained in their paper that Christ's face in the painting is an important discovery due to the fact that the icon of the short-haired Christ was widespread in Egypt and Syro Palestine, but was gone from later Byzantine art.
The painting was noted in the early 1920s but now has undergone further examination.
"The figure has short curly hair, a prolonged face, large eyes, and an elongated nose," the study's authors explained in their paper. "The neck and upper portion are also observable."
They continued, "To the left of the figure, another, much larger face surrounded by a halo is visible. Paint traces throughout the apse suggest that these faces were part of a wider scene, which could contain additional figures. The location of the scene—above the crucifix-shaped Baptist font—suggests its identification as the baptism of Christ. Thus, this face portrays the youthful Christ, while the face on the left is most probably of John the Baptist."
"The baptism-of-Christ scene is found frequently in Early Christian and Byzantine art, providing multiple iconographic and artistic comparisons for the Shivta scene," the paper notes.
The authors explain "Christ's face in this painting is an important discovery in itself. Early sixth-century texts include polemics concerning the authenticity of Christ's visual appearance, including his hairstyle."
"It is the only in situ baptism-of-Christ scene to date confidently to the pre-iconoclastic Holy Land. Therefore, it can illuminate Byzantine Shivta's Christian community and Early Christian art across the region," the study continued.
The authors also note that there may be more to come from this 1,500-year-old painting.
"Additional details of the painting at the scene's centre, surrounding Christ's face, are hidden beneath an accumulation of dust and mud, which protects the underlying paint layers from further deterioration. We aim to continue studying the painting to ensure its future preservation," they wrote.
– cbn news
Jakarta, November 20, 2018: A prominent Christian politician accused of blasphemy says she is being targeted by conservative elements in Indonesian society for speaking out against Shariah and Gospel-based bylaws.
Grace Natalie, 36, a Protestant and founder of the Indonesian Solidarity Party (PSI), was reported to police on Nov.16 by a conservative Muslim organization.
She was accused of blasphemy for criticizing laws prohibiting so-called "immoral acts" such as gambling, drinking and socializing with members of the opposite sex in a speech at a party gathering in Tangerang, near Jakarta last week.
"The PSI will prevent injustice, discrimination, and all intolerant actions in this country. The PSI doesn't support Gospel and Sharia bylaws," she was quoted as telling the gathering.
Speaking to reporters on Nov. 19 in response to the allegation, the former TV journalist said, "The implementation of religion-based bylaws victimize women and I have become a victim as well for criticizing such regulations."
The National Commission on Violence Against Women says there are 421 discriminative regulations being implemented in 13 provinces, including in Manokwari district in Papua, which has a "Bible-based bylaw" banning alcohol and gambling.
Aceh province in Sumatra has implemented Shariah bylaws and many people, particularly women who breached the rules, have been caned in public.
According to conservative group the Indonesian Muslim Workers' Brotherhood, which lodged the blasphemy complaint, Natalie's speech was against the Quran
"Her comments appeared hostile [to Islam] and was considered hate speech against religion," the group's lawyer Eggy Sudjana said.
Plenty of other organizations dismissed the brotherhood's claim.
Rights group, the Setara Institute for Peace and Democracy said Natalie's speech was not blasphemy and police should not waste their time on what looks like a politically motivated complaint.
Many reported cases of blasphemy are politically motivated, the institute's executive director Hendardi told ucanews.
"Political interest is probably behind the majority of blasphemy accusations and the judicial process is influenced by political pressure through mass mobilization," said Hendardi who like many Indonesians only uses one name.
Petrus Selestinus, a Catholic lawyer, said the brotherhood quite clearly misunderstood the substance of Natalie's speech.
"Grace Natalie rejects religious bylaws because she wants society of discriminative regulations," he said.
– ucan
Uttar Pradesh, November 20, 2018: A Catholic priest was attacked by a Hindu mob in northern India, and then arrested by police after Hindus accused him of causing the disturbance.
Father Vineet Vincent Pereira was conducting a prayer service in Ghohana town in the Indian state of Uttar Pradesh when right-wing Hindus attacked him on Nov. 14.
"Two local men barged into Ashwar Dham with the intention of causing tension, they were joined by two more people, and these four began beating up one of our inmates. I went to his rescue, and they hit me on the head, pulled my hair and hit me on my arm, making conversion allegations. Soon the number of attackers swelled. The entire incident lasted around ten minutes," the priest told Crux.
Ishwar Dham is a four-room house rented by Pereira, where he lives with a few lay brothers and five additional residents who are ill. He holds prayer services every day, which are open to people of all faiths.
Right-wing Hindu groups have accused the priest of trying to convert the local Hindu population.
The mob that attacked the priest were allegedly members of Hindu Yuva Vahini, a radical Hindu youth group that tries to "re-convert" Hindus that have switched religions.
After the attack, Pereira said police took him into custody – allegedly for his own safety – but then charged him the next day for rioting and unlawful assembly.
"Father Pereira lives a hermit-like existence and regularly conducts prayers for around 1,500 of these people at his ashram. None of them have become Christians, but they follow Christian spiritual values," said Father John Abraham, the vicar general for the Diocese of Varanasi.
According to Daiji World, a local news portal, Abraham said the attack was just another in a series of incidents against Christians.
Pereira took the attack and later arrest in good spirits.
"This is a blessing, the Lord's plan. It has happened for His glory. I am praying for them. I have no anger towards them. My earnest desire is that they should come to know the Love of Christ. They neither know me personally nor my works …They heard about me from others. If they knew me or my work, they wouldn't have done it," Pereira said.
The priest is currently staying away from Ishwar Dham at the request of his superiors.
"Father Vineet is a young saintly and holy priest, he looks after the sick and regularly conducts prayers, people flock to him for healing," said Father Anand Mathew of the Indian Missionary Society (IMS) based in Varanasi.
Mathew is the founder-coordinator of Kashi Qaumi Ekta Manch (United Forum of Communal harmony of Varanasi).
On Nov. 18, he organized a conference in Varanasi, which is considered one of the holiest cities in Hinduism, bringing together leaders from a variety of faiths, including Christians, Hindus, Muslims, and Sikhs.
"This was in the context of atrocities on the Christian community, Muslims, Dalits and women," Mathew said.
The priest said the meeting was called before the assault on Pereira, but in the context of a series of anti-Christian assaults over the past two years.
He said during the meeting, the assault on Pereira was "strongly condemned" by leaders of every religion.
Uttar Pradesh is the most populous state in India, with over 225 million people. Despite this, it has one of the smallest Christian populations: Only 350,000, or 0.18 percent. The national average is 2.3 percent.
Since 2017, Uttar Pradesh has been ruled by the Bharatiya Janata Party (BJP), which is associated with the Rashtriya Swayamsevak Sangh (RSS), a Hindu nationalist group. The party has controlled the national government since 2014.
Christian leaders in Uttar Pradesh have said attacks on the minority have increased since the BJP took control of the state government.
In July, about 40 members of Akhil Bharatiya Vidyarthi Parishad (ABVP), a Hindu-nationalist student organization, assaulted the proctorial board staff and teachers at St Andrew's College in Gorakhpur. The college is over 100 years old, and affiliated with the Church of North India, which is part of the Anglican communion.
Hindu nationalist student groups have also caused incidents at several Christian colleges in other states of India this year.
A chapel at a St. Stephen's College in Delhi was vandalized with Hindu nationalist slogans in May.
Hindu nationalists held a rally outside a Catholic school in the northern Indian state of Madhya Pradesh on Jan. 15, after the school suspended around 20 students for chanting Hindu nationalist slogans.
In July, clashes took place outside of another Catholic college in Madhya Pradesh, after members of ABVP tried to force the school to allow them to perform a Hindu religious ritual at the facility.
– crux
New Delhi, November 19, 2018: A cyclone killed more than 40 people and displaced hundreds of others at the weekend as it tore a destructive path across southern India, severely damaging farmland and buildings including the region's most revered Marian shrine.
Catholic Church agencies have joined Tamil Nadu state government in relief efforts to help people affected by Cyclone Gaja in Thanjavur Diocese and Pondicherry-Cuddalore Archdiocese.
Officials say at least 46 people were killed and more than 100,000 displaced when their thatched homes were blown way by strong winds and driving rain that hit coastal areas early on Nov. 16, when the Gaja made landfall.
"More than 122,000 people have been evacuated and are in 351 relief camps, while rescue teams are helping others in villages, cut off by the storm," said John Arokiaraj of Caritas India, the Catholic Church's social action arm in the region.
He said at least 10,120 houses were destroyed and another 5,770 partially damaged, while 1,300 fishing boats and other fishing gear were damaged. Livestock, crops and coconut trees were badly affected were also destroyed, he said.
The worst-hit areas were in Tanjavur Diocese.
"The livelihoods of our people are destroyed when their fishing equipment or livestock and farmlands were destroyed," diocesan chancellor John Zachariah said.
More than 30 churches, including the Basilica of Our Lady of Good Health at Venakanni, some 60 chapels and 15 schools were also damaged in the cyclone, he said.
Rector of the Marian Shrine, Father Maria Anotony Prabhakar, said the storm blew away a cross atop one of shrine's two towers.
"Another building in the compound also suffered damage," he told ucanews.com. The hands of a 20-meter-high statue of Jesus Christ also suffered damaged.
"There was no loss of life or injury at the shrine," he added.
The shrine, a pilgrim center since the 16th century, attracts some 20 million people a year. Church officials said some 3 million of them come during a 11-day long annual festival that concludes on Sept. 8, which Catholic celebrate as Mary's birthday.
Despite the damage, hundreds of people were taking shelter in the buildings within the shrine compound, while 15 other Catholic parishes were also providing shelter and assisting people, church officials said.
The bishops' conference vowed to help as many people as it could irrespective of religion.
"Caritas India is assessing the damage and will begin immediate relief intervention as soon as possible," Bishop Theodore Mascarenhas, the conference secretary-general said in a statement.
– ucan
Srinagar, November 20, 2018: Imitating Islamic State (IS) terrorists, Islamic militants in India's Muslim-dominated Kashmir region have begun executing their opponents, filming the acts with intimidating messages and spreading the videos on the internet.
On Nov. 15, eight young men were abducted by militants from various parts of Kashmir. Nadeem Manzoor, 17, and Hufaiz Ashraf, 19, were found dead in an orchard the next day.
Their executions were recorded on video and immediately went viral on social media, sparking concern among security agencies that IS is gaining a foothold in Kashmir, where militants want to free the region from Indian rule.
In one video, a man wearing a black gown with his face covered is shown slitting the throat of Ashraf with a sharp knife. He then turns toward the camera and warns of a similar fate for anyone informing security forces about militants' presence.
In another video, Manzoor is ordered by militants with faces covered to move his face toward another direction as they assure him that he wouldn't be killed. They then pump a volley of bullets into his body while chanting Islamic prayers. The militants then turn toward the camera and warn parents not to allow their children to work for the army.
Pakistan-based militant outfit Hizb-ul-Mujahideen has claimed responsibility for the killings.
Police said the executions represented a new stage in the militancy that began in the region in 1990.
"Probably for the first time in the history of terrorism in Jammu and Kashmir state, a killing committed by terrorists has been filmed and circulated," tweeted Imtiyaz Hussain, senior superintendent of police in Baramulla district.
Senior politician Sajad Gani Lone termed the trend worrisome. "This is a horrific phase and while society is in a slumber, there are white collar killers roaming freely ready to justify murder. Bestial savagery, nothing else," he tweeted.
A police official wishing not to be named said they suspect Kashmir militants are being influenced by the so-called Islamic State. "At first there were IS flags raised in protests. Then we saw bodies of slain militants being wrapped in black flags and now we are seeing IS-style executions," he said.
Owais Ahmad, a security columnist based in Kashmir, told ucanews.com that "everyone trashed the idea of IS coming to Kashmir when their flags were raised for the first time in 2014. Four years later, it seems that the threat is looming over the horizon," he said.
On June 23, the Jammu and Kashmir government made an official statement about the active IS presence in the strife-torn Kashmir Valley after previously refuting reports.
It came after four militants were shot dead on June 22 in an encounter with police. Barely hours later, the online propaganda wing of IS — Amaq News Agency — updated its status in Arabic claiming that all the slain militants were its fighters.
An estimated eight IS militants have been gunned down by the army in Kashmir, according to official records.
In the last 30 years, an estimated 100,000 people have died in Jammu and Kashmir, including civilians, militants and army personnel, after groups began an armed struggle for freedom from Indian rule or to merge with neighboring Pakistan.
India and Pakistan have gone to war over the territory twice, in 1947 and 1965, and fought a smaller conflict in 1999.
– ucan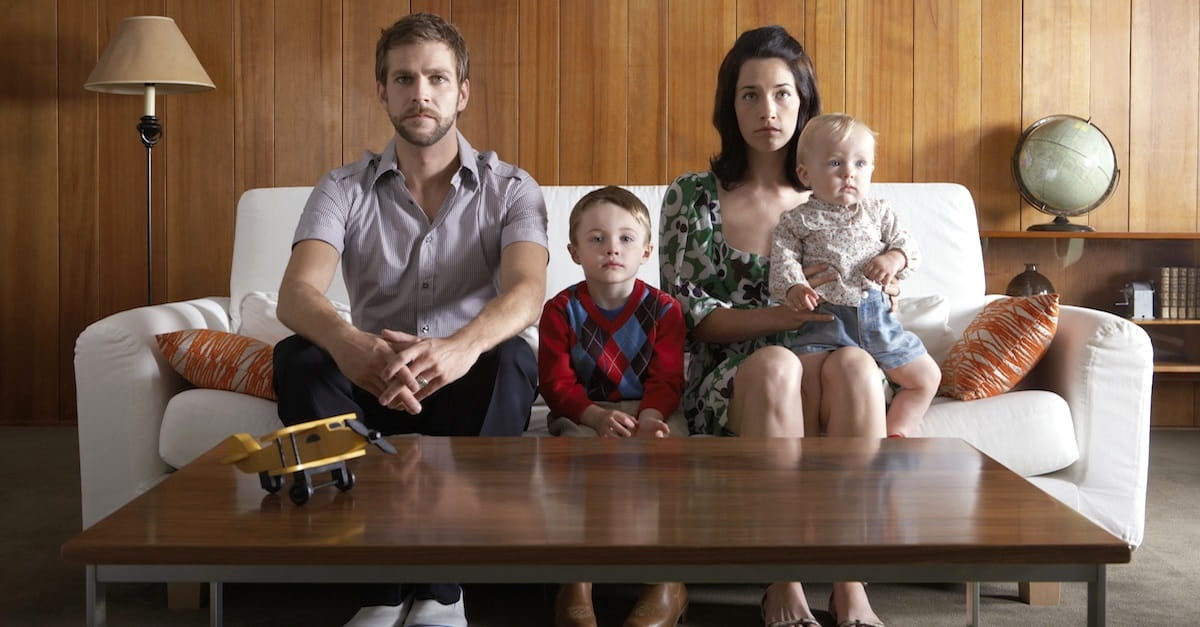 School is underway, and you're concerned about your son or daughter. Perhaps you're seeing failing grades, anxiety over the workload, or spiraling self-esteem. Although kids will feel a full-range of emotions during their school-age years, if your child's personality and confidence about school teeter toward the worrisome or dangerous, take a closer look into the situation and determine whether or not your child's school is a good fit.
I have been in this spot several times, which always prompted us to advocate for change within our child's school or look for better options. I know the nights of sleep you're losing over this decision, the prayers, and the school visits. Don't despair—here are a few things to help you narrow your criterion.
Is school the problem?
Truthfully, you may or may not need to change your child's school. As a teacher and a parent, I've researched and experienced firsthand the weighty pros and cons of pulling a child from one school to try another. Here are some things to consider as you determine if your child's school is a bad fit.
Atmosphere.
School is critical to a student's development as a person, as well as a learner. Not only is the educational component important, but school provides kids a place to socialize and problem-solve with their peers. It's where they learn to cave or stand up for values, choices, and injustice. At school, kids compare their beliefs, traditions, and family dynamic to other kids' families; they make conclusions about their values, relationships, self-worth, and image of success.
An ideal school situation is one that affirms your family values and culture. However, a school that opposes your family values and culture might still not be the wrong choice; you and your child will just need to approach it from a missional, intention perspective, which is actually a Biblical way to live (Matthew 5:13-16).
Don't jump to conclusions.
A parent's natural conclusion to an unhappy or unsuccessful student is to find fault with the child, the school, the curriculum, the teachers, or any combination. This is hasty and unwise, and it can often lead to premature decisions about changing schools or imposing punishments. Take each possible factor and ask some important questions. When your child's behavior and/or personality traits cause concern, stop and ask:
What does your child love?
Is he/she getting that at school? (artistic, conversation, teacher attention, friendships, active learning, etc.)—if none of the things children love to happen during their school day, they are going to be unhappy, angry, or discouraged about school. While we try to help our kids improve in areas that aren't natural for them, kids must also spend time growing in the areas where they are gifted. Many high schools have honed this aspect of education by providing specialty centers, but as with many specialty requirements, a student's GPA or teacher recommendations could interfere with gifted students getting in to programs they would actually excel in.
What upsets them?
Nobody likes to fail at something; however, a child who is upset by teachers, grades, or friendships has other issues that should be addressed. Prolonged anger, resentment, worry, fear, and depression point to social issues like bullying, marginalization, betrayal, abuse, or low self-esteem. When these symptoms manifest themselves, seek professional counseling and hold off on making big decisions about your son or daughter's future.
Who do they talk about?
Do they speak positively about other students and friends? Do they lack respect for teachers and administrators? Are the classes too easy or too hard? Your student's perspective about his/her school will tell you a lot about how they fit in at school.
In what areas are they improving or succeeding, and how easy is it to develop?
Combined with the previous questions, this question will help you determine if your child's struggles are scholastic, personal, or both. If your child has always loved math, but now hates math, is doing poorly, or complains about the teacher, you can surmise that he or she has had a miscommunication or personality conflict with the math teacher, which is affecting his/her listening and learning. In the areas of success, determine if they are doing well because the teacher likes them/doesn't want to grade them down or because they actually have mastered the material. As a tutor, I see large numbers of students who have scored well in school yet lack basic skills. Eventually, a poor grasp of material catches up to students, and they begin failing in subjects they believed they understood. Make sure your student is getting teacher feedback on problems and papers; better yet, read his/her work—is it good, terrible, or overlooked
Life preparation.
Your child's educational experience is life preparation. You must weigh good and bad influences with your child's need to grow through hardship and success. Assess the school environment, academic focus (is the focus test scores or learning-based?), classroom size, teaching styles, interaction with students, strength of arts and sciences, variety of extra-curriculars and field trips, demographics, and overall sense of school identity.
Does the school feel like a family? Are teachers and staff interested in assisting your family, or do they expect you to conform to theirs? This will indicate the approach they will take with your child (Romans 12:1-2). Teachers who speak encouragement and support into your child are helpful components in his/her growth. On the other hand, teachers who belittle, ridicule, ignore, or disapprove of your child will sow self-doubt and discouragement into your child's heart during his/her formative years (1 Thessalonians 5:11).
Solving problems.
School environment affects children emotionally, creating either stress or security in their lives. An important part of determining if your child's school is not a good fit happens when you figure out the overall climate of the school. If high stress occurs because of the overall environment, you could work on improving the school or look for another school. If, however, your child's stress is associated with a particular class, teacher, or fellow student, that problem can be handled by approaching teachers, administrators, or parents and problem-solving together for the benefit of your child. Stressful situations happen everywhere, so changing schools might not solve the problem in the long run.
As much as possible, teach your kids how to advocate for themselves, how to take responsibility for their own mistakes, and how to assume the best about people (their teachers probably don't hate them). Parents and kids can both learn a few basic questions to get discussion with teachers or administrators off to a good start:
My child has been having difficulty in your class. What have you noticed?
How can he improve? What do you suggest?
How can I help facilitate improvement? How can I help you as a teacher?
How can we work together to increase my child's success and confidence concerning your class?
Most teachers will attempt to accommodate families who talk like this. In addition to helping solve school-related problems, this approach develops children who can problem-solve relational issues, which is an increasingly neglected characteristic in our media-saturated culture. Because your kids will not grow up to live perfect, stress-free lives, you should never remove a child from an environment simply to avoid problem-solving stressful situations.
Choosing academics.
Academics are naturally an important aspect of a child's education. Choose a school based on academics, as well as environmental qualities. Investigate schools with multiple levels for learning with as wide an offering as possible, since we never know exactly what skills or deficiencies might surface as our kids age.
We assessed our school and class options for each of our children because they all learned differently and had different temperaments and skills. Make choices based on your kids' learning styles, interests, and motivation, as well as the practical considerations like location and cost.
If children fail academically, analyze their work ethic, but don't be afraid to explore other possibilities. Poor grades are not usually evidence of disobedience but rather symptoms of other problems. Follow this procedure to investigate:
How much do you see your child studying and doing homework? What is his work environment like? Remove all distractions.
Does your child ask the teacher questions, stay for tutoring, study with a stellar student, and plan ahead? These are proactive measures that tell you your student is doing his best to improve.
Have you talked with the teacher? What is his/her perspective and solution? If your student is unwilling to take the teacher's recommendations, find out why.
What is your child's attitude about his homework and grades? If he is uncaring, resistant, or hostile, he is probably overwhelmed and insecure about his ability to do the work. If it were easy for him, he would just do it (unless there are other emotional issues at play here). Don't assume he is lazy or stupid. Find out what's going on in his heart.
Advocate for your child's needs to his/her teachers and administrators if the problem cannot be solved on your end. Ultimately, you know your child best and know what damages his self-worth and personality. Once you have collected data, professional opinions, done testing when needed, and had discussions with your child, you might consider moving him/her to a school scenario that matches your student better than his/her present situation.
The most important thing.
Ultimately, a child's heart condition is more important than his/her GPA or college choice. Parents can and should appeal to a child's heart regardless of his/her school. Always keep in mind the importance of establishing a Godward orientation in your children, teaching that everything they do and say should glorify God and advance His kingdom (Deuteronomy 6:5-9).
Is your school right for your child?
You, as the parent, are the right person to make that call. Whenever we made changes to any of our children's schooling, we invited our child into the decision through prayer and discussion. We used the discussion as an opportunity to not only better our child's learning environment, but also to teach him how to participate in his own development. Praying together over it also modeled how to access wisdom and follow God's will.
And try not to stress over school. Kids are resilient, especially when they have loving, involved parents. Best of all, God uses all things together for good (Romans 8:28).
– cross walk
Pakistan, November 15, 2018: The conservative Islamist political alliance Muttahida Majlis-e-Amal (MMA) flooded the streets of Lahore on Thursday, demanding from the Supreme Court to reverse the acquittal of a Christian woman condemned to death for blasphemy.
Leaders of the Islamist conservative alliance Muttahida Majlis-e-Amal (MMA), took the stage to denounce the Supreme Court's decision to overturn the death conviction of Asia Bibi for blasphemy.
The president of the MMA alliance, Maulana Fazl-ur-Rehman, stated that "we will never hesitate to scarify lives to honour the Prophet," calling for the Supreme Court to revert its verdict "or this agitation will continue."
Asia Bibi was sentenced to death by hanging in 2010 for allegedly making derogatory remarks about the Prophet Muhammad during a dispute with co-workers.
The dispute arose after she was reprimanded for drinking water from her neighbours' glass because she's not a Muslim, reports say.
Bibi has denied the allegations but has spent most of the last eight years in solitary confinement. On November, Pakistan's Supreme Court overturned her conviction citing flimsy evidence.
– al masdar news
Nigeria, November 13, 2018: Four Catholic priests, returning from an annual class meeting, last month have been kidnapped in Warri, Delta State, southern Nigeria.
The catholic priests; Rev. Fr. Anthony Otegbola of Abeokuta Diocese, Rev. Fr. Joseph Idiaye of Benin Archdiocese, Rev. Fr. Victor Adigboluja of Ijebu Ode Diocese and Rev. Fr. Obadjere Emmanuel of the Diocese of Warri, "were going back to Ekpoma between Agbor and Umutu in Delta State, these fierce-looking and heavily armed men suddenly burst out of the bush and started firing at our bus… unfortunately, four of our brothers were whisked away to an unknown location," according to a priest in the bus who asked to remain anonymous.
The Police in Delta state confirmed the kidnap but will not give any more details. There has not yet been any claim of responsibility or ransom demand for the clergy.
This kidnap of clergy is the second in two months. Christopher Ogaga, another priest at the Emmanuel Catholic Church, Oviri-Okpe in Okpe Council Area of Delta State was kidnapped early September in the state and his abductors had made a demand of 15 million Naira (over £30,000)
Benue State governor, Samuel Ortom, described the kidnapping of clergy as "barbaric, dehumanising and shameful." He recalled that Benue State in central Nigeria is yet to recover from "the killing of two Catholic priests and 17 worshippers by herdsmen in Mbalom, Gwer East Local Government Area of the state earlier this year."
The Governor called on, "Nigerians to rise in condemnation of persistent attacks on innocent people, particularly the current spate of violence against the clergy."
Kidnapping of Christian clergy has become a lucrative business for gangs in southern Nigeria, especially between Delta and Edo and Kogi states of the southeastern and middle regions of the country. Churches and Christian organisations have been forced to pay millions of Naira in ransom. Some kidnap attempts have ended tragically with the deaths of pastors.
The continuous persecution of the Church and Christian communities both from radical Islamic groups like Boko Haram and Fulani herdsmen continue to add the the challenges churches face in the country of about 200 million people with sharp divide between over 50 per cent of the population who are Christians mostly in the southern part of the country and 30 per cent Muslims in the north and animists making 20 per cent of the population.
– global christian news