U.S., May 24, 2017: Heritage Academy, a small independent Christian school in Maryland that has been facing public criticism over its decision to bar a pregnant student-athlete from participating in her graduation next month, broke its silence Tuesday to clarify that the student was being punished for her "immoral" premarital sex, not her pregnancy.
"Let me clarify some facts. Maddi is being disciplined, not because she's pregnant, but because she was immoral," said the school's administrator, David R. Hobbs, in a letter to the school community Tuesday.
Maddi Runkles, 18, "a practicing born-again Christian" with a 4.0 average at Heritage Academy who played on the soccer team and was president of the school's student council, found out she was pregnant in January. Days later, she was accepted to attend Bob Jones University, a Christian liberal arts school in Greenville, South Carolina, according to The New York Times.
Runkles, who had promised to stay away from premarital sex, drugs and other things during her time at the school through a signed code of conduct, has been barred from walking in her graduation ceremony after school officials found out about her predicament.
Now her upset parents and a pro-life advocacy group, Students for Life, are pushing the school's administrator to change course because she repented and chose life instead of an abortion.
When The Christian Post contacted Hobbs about the matter on Monday, he declined to say whether any other students had been barred from graduation in the school's history or even explain the school's decision.
"I've been a principal for a long time, and I believe that when it comes to the behavioral matters of individual families that that information is confidential," he said. "I believe it's my commitment to protect the Runkles family by not commenting."
A day later, however, he released comments to the public as the family continued pressing the issue in the media.
He noted that the Student Pledge is signed by every student from 5th through 12th grade. The pledge "states that this application of Philippians 4:8 'extends to my actions, such as protecting my body by abstaining from sexual immorality and from the use of alcohol, tobacco, and illegal drugs.'"
Hobbs added in his letter Tuesday, "Heritage is also pleased that she has chosen to not abort her son. However, her immorality is the original choice she made that began this situation."
Heritage Academy's mission, as stated on their website, "is to provide a Christian education, offering the highest quality of academics taught from a Biblical perspective that will equip all students academically, spiritually, socially, and physically so that they may discern and live out God's plan for their lives as Christian leaders."
When the school found out that Runkles was pregnant, she was stripped of her leadership roles. Hobbs, according to Students for Life, was going to announce to the school that she had broken the rules but she volunteered to tell the school herself.
"I stood there in tears while my dad read half of my prepared statement until I could compose myself and read the rest on my own, admitting my mistake but also saying that I chose life for my child," Runkles said. "It was embarrassing but I wanted my peers and my friends to hear it from me. The public confession was hard enough but unfortunately I knew there would be more consequences that I would have to face."
She was then told initially that because of her pregnancy, she would have to complete her studies at home. After she made an appeal with the support of her parents and 25 others consisting of classmates and other parents, however, she was allowed to remain in school but denied entry to the graduation ceremony which will take place next month.
In his statement on Tuesday, Hobbs said Runkles would still be getting the high school diploma she earned at the school.
Scott Runkles, Maddi's father who served as president of the school's board, resigned because of the controversy over his daughter.
"There were some members of the staff and board that support Maddi's quest to participate in graduation," he said.
"This reflects the divergence of opinions that can occur at a Christian school when it comes to pregnant teens. However, in situations where you have a genuinely repentant student like Maddi, grace and love should always have prominence over discipline."
Hobbs said he believes the school is giving Runkles the grace she needs.
"Much has been said about grace. I believe that there are two kinds of grace: saving grace and living grace," he said Tuesday. "One is concerning spiritual birth 'once and for all' (Hebrews 9:12, 10:10) which demanded no effort on my part, because my Savior Jesus, finished this on His cross and from His empty tomb. The other kind of grace is spiritual growth that does demand my effort (2 Peter 3:18). It also includes discipline (Hebrews 12:5-11).
"A wise man told me that discipline is not the absence of love, but the application of love. We love Maddi Runkles. The best way to love her right now is to hold her accountable for her immorality that began this situation."
Responding to Hobbs' statement Tuesday, Kristan Hawkins, president of Students for Life of America, insisted that the school by its action, was sending the message that pregnancy is a shame.
"By banning her and her alone, the administration and board collectively decided to make a public example of one student and has either intentionally or unintentionally communicated to the school community that pregnancy (not simply premarital sex) is a shame and should not be observed within our school community," Hawkins said.
"It appears that the school is not satisfied that she has repented of and been held accountable for her initial offense, and that satisfaction of such only comes at a public cost (i.e. not walking at graduation)."
- christian post
Philippines, May 22, 2017: In the most recent clash between the government and the Catholic Church in the Philippines, authorities have banned hanging rosaries and religious icons in vehicles, citing safety concerns.
According to reports from the AFP, the ban is part of a new law that will take effect Friday aimed at eliminating distractions for drivers, including talking or texting on mobile phones, applying makeup, or eating or drinking.
The ban, announced last week, sparked outcry in the majority-Catholic country, where roughly 80 percent of the population identifies as Catholic.
"This is an overreaction, insensitive and lacks common sense," Father Jerome Secillano, executive secretary for public affairs at the Catholic Bishops' Conference of the Philippines, told the AFP.
He said that most drivers feel safer with religious icons in their vehicles, because they give them a sense of divine intervention and protection.
In a statement on the website for the Bishop's Conference of the Philippines, Fr. Secillano said he believed the ban on religious icons was an over-extension of a law initially meant to cut down on drivers distracted by their cellphones.
"I agree with banning the use of phones while driving but they are absolutely missing the point by prohibiting the display of small religious images in cars," he said.
The Land Transportation Franchising and Regulatory Board, which issued the ban, has said that religious icons may still be attached to the dashboard or rearview mirror if they do not swing around or block a driver's line of vision.
Piston, an association of jeepney drivers and owners, a common form of public transportation in the Philippines, said there was no evidence that rosaries and religious icons caused accidents.
"Do not meddle with the drivers' faith in God," said its president, George San Mateo.
The ban is just the latest clash of government authorities with the Catholic Church in the country.
The Catholic Church has been one of the most outspoken opponents of President Rodrigo Duterte's violent and unrelenting war on drugs, as well as his policies on the death penalty and reproductive health that go against the social teaching of the Catholic Church.
President Duterte in turn does not lose much love on the Catholic Church, hurling shocking insults at Church officials who cross him.
- cna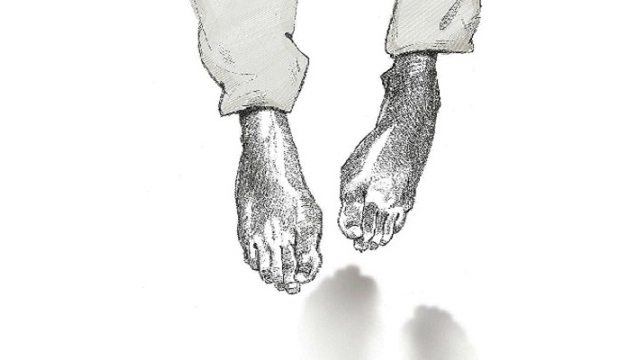 U.S., May 23, 2017: Losing faith in God and declining religiosity are among the top reasons why young adults in America are increasingly committing suicide, according to the conservative Family Policy Institute of Washington.
The nonprofit organization explored the cultural conversations that the Netflix teen drama "13 Reasons Why" has stirred in recent months, and noted that teen suicide is a real and growing issue in America.
The show, based on the novel of the same name, explores the life and suicide of a high schooler named Hannah Baker, detailing 13 reasons why she chose to kill herself.
Blaine Conzatti, a columnist and research fellow at the FPIW, wrote in an article last week: "Many young adults are turning to suicide as an escape from the pressures of life. From 2000 to 2015, the suicide rate increased 27 percent among those aged 20 to 35 (the U.S. average suicide rate among all age groups increased by almost 21 percent during the same time period)."
"Washington State's suicide rate is 16 percent higher than the national average," he added, citing statistics from the American Foundation for Suicide Prevention.
Conzatti doesn't agree with many experts who cite increased economic hardship and inadequate mental health services for the recent rise in suicide. He noted that "life on earth has never been better" and that there has been an increase in mental health funding over recent decades.
He instead pointed to cultural shifts, specifically offering four important reasons why suicide has been on the rise.
"Young Americans have increasingly disconnected from religious institutions over the last few decades, choosing instead to live according to their own 'personalized spirituality' or rejecting religion entirely," he pointed out, citing "decreased religiosity."
He referred to Pew Research Center statistics from 2015 that showed that only 28 percent of millennials born between 1981 and 1996 attend religious services weekly; with younger millennials also less likely to believe in God, and only 38 percent considering religion to be an important part of their lives.
"Unfortunately, by eschewing involvement in religious communities, millennials sacrifice the kinship and solidarity those communities provide. Religion helps provide meaning to life, and religious communities equip individuals with the relationships and support necessary to withstand life's treacherous seas," Conzatti said.
He linked to another study by the American Journal of Psychiatry, which found that religiously unaffiliated individuals had "significantly more lifetime suicide attempts," and concluded that "subjects with no religious affiliation perceived fewer reasons for living, particularly fewer moral objections to suicide."
The other three main reasons for the increased suicide rate that the FPIW research fellow identified include delayed marriage, increased worker mobility, and adopting a postmodernist viewpoint — which positions that life is meaningless and truth is unknowable.
Delaying marriage means individuals forfeit benefits such as financial security, greater emotional and psychological well-being and overall better health, he argued. Also, moving often for work has been linked to higher levels of stress, crime, and poor health, and it causes individuals to be detached from communities.
"There is no easy fix. Reversing the trend depends on effectively confronting the lies accepted by culture and society fueling hopelessness and social disorganization. We must also work to ensure our communities can successfully provide for the material, emotional, and spiritual needs of their members," Conzatti concluded.
A host of Christian speakers whose ministries reach out to teenagers, such as Greg Stier, founder and president of Dare 2 Share Ministries International, have warned about suicide in the discussion surrounding the controversial Netflix show.
Stier offered his list of "13 Reasons Why Suicide Is the Worst Option," arguing that teenagers need to turn to God, who can provide a way out of the trauma they are going through.
- christian post
U.S., May 22, 2017: Christian apologist and award-winning author Ravi Zacharias warned Friday night about the consequences of society's struggle with gender identity and stressed that the "problem is huge in its cultural upheaval."
Zacharias, the Indian-born Canadian-American founder of Ravi Zacharias International Ministries and author of numerous books, issued remarks at the Wilberforce Weekend 2017 conference hosted by the Colson Center at the Gaylord National Resort and Convention Center just a few miles outside of Washington, D.C.
Considering that the purpose of the annual gathering was to "equip Christians in Christian worldview and cultural renewal," Zacharias issued a warning about the current state of today's society, saying that an "earthquake is taking place" because of the "social ramifications" of man altering God-created definitions.
"One of the most memorable first lines in all of English literature comes from A Tale of Two Cities — 'It was the best of times and it was the worst of times,'" Zacharias quoted. "If [Charles] Dickens could say that writing at that time in the late 1700s about all that happened then, I wonder whether he would have not have thought it was even more appropriate in our time, with all that we have access to in technology and the capacity of destruction piling up."
"On the one hand, we have people threatening nuclear war," he said. "On the other hand, we have people who have tried to demolish every sacred value that has been held for so long."
Zacharias continued by stating that there are "no definitions left anymore" for concepts like life, marriage and sexuality.
"I think it was [G.K.] Chesterton who once said that there is only one angle at which you can stand straight and many, many angles at which you can fall and that the the tragedy of disbelieving in God is not that a person ends up believing in nothing. Alas, it is much worse. A person may end up believing in anything," he said. "I say the following statement very carefully and I don't mean it in a mocking sense of those who do struggle with this issue because I know people who do. We talk to them. We engage them. And I am talking about those who struggle today with what we call gender identity."
The 71-year-old speaker cited a book by Vaughan Roberts, vicar at St. Ebbe's in Oxford, England, to explain that when Facebook created its categories of gender a while back, they listed male, female and optional.
"They found out very quickly under the 'optional' they merged 71 different categories. So they changed it from optional to custom. You customize how you feel and how you think," Zacharias exclaimed.
"As real as the problem may be, the problem is huge in its cultural upheaval and in the raising of young families," he continued.
After mentioning that his youngest grandson had just graduated from kindergarten, Zacharias stated that he wonders what type of world his grandson will live in.
"It's like an earthquake is taking place under us with social ramifications," the apologist said. "Just like Os [Guinness] has pointed out, when that lid blew off in the French Revolution, the Church was thrown away to space as well. And after over 200 years has still not recovered."
Zacharias then told the crowd that he had been frequently wondering what kind of person it will take to live in today's society. He referred to Genesis and pointed to a man like Joseph.
"Joseph, the grounding of his belief in his season of temptation, the guarantee of his peace in the season of pain, and thirdly … the generosity of his spirit in his season of power. He knew how to be kind and never abuse the power that God had given to him," Zacharias explained. "Take a look at this city (Washington, D.C.) today. We are appointing more lawyers to solve more problems and more prosecutors and more investigators. … The world looks upon us and said, 'What is happening to this nation?'"
Zacharias explained that when he met with businessmen in Singapore and Russia last year, they both questioned what is happening in the United States today. He recalled the Chinese businessman in Singapore telling him that "America is in serious trouble." He remembered the businessman in Russia saying "They don't think rightly there anymore."
"Os is right. We are on the high seas without a chart or a compass because we have lost the very moral boundaries that God had given to us," he lamented.
- christian post
U.S., May 20, 2017: Immigration arrests have risen sharply in 2017 compared to the previous year, after the Trump administration unveiled stricter immigration policies, which were decried by the U.S. bishops.
In the first 100 days after President Donald Trump signed an executive order on the subject, immigration arrests are up almost 40 percent compared with the same time last year.
According to data from Immigration and Customs Enforcement, the agency's Enforcement and Removal Operations deportation officers made 41,318 immigration arrests between Jan. 22 and April 29, 2017, more than 400 arrests per day and up from 30,028 made between Jan. 24 and April 30, 2016.
"These statistics reflect President Trump's commitment to enforce our immigration laws fairly and across the board," ICE's acting director Thomas Homan stated.
In January, President Trump had directed in an executive order that his administration intended on enforcing federal immigration law, and called for a wall be constructed on the U.S.-Mexico border as well as the construction of additional immigrant detention centers and the hiring of new immigration officials.
Then in February, the Department of Homeland Security issued a memoranda implementing the order.
The new DHS rules called for, among other things, speeding up deportations, the construction of new immigrant detention facilities, enforcement of federal immigration law by local law enforcement officers, and the publication of crimes committed by undocumented immigrants, the New York Times had reported.
Also, undocumented parents living in the U.S. who attempt to have their children smuggled into the country could be prosecuted for human trafficking under the new DHS rules.
The chair of the U.S. bishops' migration committee warned that the rules would target vulnerable persons along with criminals.
"Taken together, these memoranda constitute the establishment of a large-scale enforcement system that targets virtually all undocumented migrants as 'priorities' for deportation, thus prioritizing no one," Bishop Joe Vasquez of Austin, Tex. stated after the rules were issued.
With local police officers enforcing federal immigration law, this could disrupt their relationships with immigrant communities, the bishop continued, as immigrants could not be "fearful of cooperating…in both reporting and investigating criminal matters."
ICE reported that the rise in arrests was a result of the Trump administration's immigration policy where criminals would primarily be targeted for arrest, but other undocumented persons, if discovered, would also be detained.
Almost 75 percent of those arrested in 2017 – 30,473 persons – were convicted criminals, ICE said, with convictions ranging from homicide and assault to drug-related charges. "Non-criminal arrests," meanwhile, jumped to 10,800 in 2017, compared to 4,200 at the same time in 2016.
"ICE agents and officers have been given clear direction to focus on threats to public safety and national security, which has resulted in a substantial increase in the arrest of convicted criminal aliens," acting director Thomas Homan stated. "However, when we encounter others who are in the country unlawfully, we will execute our sworn duty and enforce the law."
"We are a nation of laws, and ignoring orders issued by federal judges undermines our constitutional government," said Homan.
Bishops of dioceses along the U.S.-Mexican border signed a joint statement in February calling for the dignity of immigrants to be respected.
"Immigration is a global phenomenon arising from economic and social conditions of poverty and insecurity," U.S. and Mexican bishops stated. "It directly displaces entire populations causing families to feel that migration is the only way to survive."
"The migrant has a right to be respected by international law and national law as he/she faces the violence, criminality, and inhuman policies of governments as well as the world's indifference," they continued. "Regardless of one's migration condition, the intrinsic human dignity that every person possesses must be respected in the person of the migrant."
"They are commonly subjected to punitive laws and are often mistreated by civil authorities in their countries of origin, the countries through which they travel, and the countries of their destination. It is essential that governments adopt policies that respect the basic human rights of undocumented migrants," they stated.
- cna
U.S., May 18, 2017: Within the next 10-20 years, a new and controversial fertility technology called in vitro gametogenesis could make it possible to manipulate skin cells into creating a human baby.
However, this groundbreaking research has caused push-back from some critics, like Fr. Tadeusz Pacholczyk, director of education at the National Catholic Bioethics Center, who says IVG would turn procreation into a transaction.
"IVG extends the faulty logic of IVF by introducing additional steps to the process of manipulating the origins of the human person, in order to satisfy the desires of customers and consumers," Fr. Pacholczyk told CNA in an email interview.
"The technology also offers the possibility of introducing further fractures into parenthood, distancing children from their parents by multiplying the number of those involved in generating the child, so that 3-parent embryos, or even more parents, may become involved," he continued.
IVG has been successfully tested by Japanese researchers on mice, which produced healthy babies derived from skin cells.
The process begins by taking the skin cells from the mouse's tail and re-programing them to become induced pluripotent stem cells. These manipulated cells are able to grow different kinds of cells, and are then used to grow eggs and sperm, which are then fertilized in the lab. The resulting embryos are then implanted in a womb.
Although similar to in vitro fertilization, IVG eliminates the step of needing pre-existing egg and sperm, and instead creates these gametes.
But many experts in the reproductive field are skeptical of its potential outcomes and ethical compromises.
"It gives me an unsettled feeling because we don't know what this could lead to," Paul Knoepfler, a stem cell researcher at the University of California, Davis, told the New York Times.
Knoepfler noted that some of the potential repercussions of IVG could turn into "cloning" or "designer babies." Other dangers could include the "Brad Pitt scenario," in which celebrity's skin cells retrieved from random places, like hotel rooms, could be used to create a baby.
Potentially anyone's skin cells could be used to create a baby, even without their knowledge or consent.
In an issue of Science Translational Medicine earlier this year, a trio of academics – a Harvard Law professor, the dean of Harvard Medical School, and a medical science professor at Brown – wrote that IVG "may raise the specter of 'embryo farming' on a scale currently unimagined, which might exacerbate concerns about the devaluation of human life."
They added that "refining the science of IVG to the point of clinical use will involve the generation and likely destruction of large numbers of embryos from stem cell–derived gametes" and the process "may exacerbate concerns regarding human enhancement."
Fr. Pacholczyk also pointed to further concerns, saying IVG disrupts the uniqueness of every individual's sex cells.
"I.V.G raises additional concerns because of the way it manipulates human sex cells. Our sex cells, or gametes, are special cells. They uniquely identify us," Fr. Pacholczyk stated.
"It is most unfortunate that overwhelming parental desires are being permitted to trump and distort the right order of transmitting human life," he continued.
Fr. Pacholczyk said that processes like IVG "enable a consumerist mentality that holds that children are 'projects' to be realized through commercial transactions and laboratory techniques of gamete manipulation."
The Catholic Church teaches that IVF and similar reproductive technologies are morally illicit for several reasons, including their separation of procreation from the conjugal act and the creation of embryos which are discarded.
Pope Francis recently spoke out against the destruction of human embryos, saying that no good result from research can justify the destruction of embryos.
"Some branches of research use human embryos, inevitably causing their destruction. But we know that no ends, even noble in themselves – such as a predicted utility for science, for other human beings or for society – can justify the destruction of human embryos," the Holy Father said May 18.
Although IVG has proven successful in mice, there are still some wrinkles that need to be ironed out before it is tested on humans, and will entail years more of tedious bioengineering.
However, Fr. Pacholczyk hopes that potential parents will come to realize that children should not products that can be ordered or purchased by consumers, and should rather be seen as a gift.
"Turning commercial laboratories to create children on our behalf is an unethical step in the direction of treating our offspring as objects to be planned and created in the pursuit of parental gratification, rather than gifts received from the Lord."
- cna
U.K., May 17, 2017: Prince Charles, the U.K.'s Prince of Wales, has claimed that "no one culture" holds the "complete truth," and encouraged Christians, Jews, Muslims, Hindus and others to focus on unity instead of division and divisiveness.
"There has perhaps never been a greater need for cultural connectivity," Charles said during his visit to the Oxford Center for Islamic Studies, Premier Christian reported on Wednesday.
"In the world in which we now live, with fears about 'the other' — whether that be Sunni, Shia, Jew, Christian, Yazidi, Hindu or Buddhist — stoked and spread through social media, and amplified by those who would seek to suppress understanding, rather than promote it, there is an urgent need for calm reflection and a genuinely sustained, empathetic and open dialogue across boundaries of faith, ethnicity and culture," he added at the center, aimed at fostering dialog between the West and the Islamic worlds.
Charles urged believers of different religions to "rediscover and explore what unites rather than what divides us."
When calling on people to learn from one another, he argued that "no one culture contains the complete truth."
In previous speeches on religion, Charles has focused deeply on the suffering and elimination of Christians across the Middle East.
When honoring the consecration of a Syriac Orthodox Church in London in November 2016, he said:
"It is surely deeply encouraging, at a time when the members of the Syriac Orthodox Church in their homelands of Syria and Iraq are undergoing such desperate trials and such appalling suffering, that in Britain the Syriac Church is able to expand and gain in strength,"
He added: "May the congregation of this cathedral, and all the members of the Syriac Orthodox Church, wherever they may be, be blessed with the kind of courage and faith that can ultimately transcend the unbearable misery and anguish that have been so cruelly inflicted upon you, your loved ones and your brethren.
Christians in Syria and Iraq have been driven out of their homelands along with millions of other citizens due to civil war and persecution at the hands of the Islamic State terror group, which has vowed on numerous occasions to kill out all followers of Christ.
Charles himself warned in December 2015 that unless things change, Christianity may be driven out entirely from the region.
"Their suffering is symptomatic of a very real crisis which threatens the very existence of Christianity in the land of its birth," he said at the time, reflecting on projections from Aid to the Church in Need that the faith could be eradicated from Iraq within five years.
And in his Christmas message at the end of last year, he called it "beyond all belief" that the massacre of Christians and other religious minorities continues even decades after the horrors of the Holocaust were exposed.
"I was born in 1948, just after the end of World War II in which my parents' generation had fought, and died, in a battle against intolerance, monstrous extremism and an inhuman attempt to exterminate the Jewish population of Europe," the Prince of Wales said back then.
"That, nearly 70 years later, we should still be seeing such evil persecution is, to me, beyond all belief. We owe it to those who suffered and died so horribly not to repeat the horrors of the past," he added.
- christian post
U.S., May 17, 2017: Christians are speaking out against a proposal in Scotland to ban parents from smacking their children, warning that there is already a ban in place against harsh corporal punishment and a new ban could criminalize "good parents."
The Rev. David Robertson, founder of the Solas Center for Public Christianity and former moderator of the Free Church of Scotland, said the new proposal was "completely unnecessary."
"It's already against the law to hit a child on the head or to hit with an implement or to shake. This is going to criminalize good parents, just for tapping their child on the hand," Robertson warned in a Christian Institute article on Tuesday.
The responce comes to Scottish Green MSP John Finnie's Private Members' Bill, which has called for an end to legal protections for parents who smack their children.
James Chalmers, Regius Professor of Law at the University of Glasgow, argued that parents who get convicted under such an anti-smacking law would receive a criminal conviction for assault.
Chalmers warned that it could have "consequences for employment and working or volunteering with children or vulnerable adults."
Even commentators opposed to any form of physical discipline suggested it would be wrong to criminalize parents for it.
"Smacking may be undesirable, criminalizing it is more so," wrote Gillian Bowditch of The Sunday Times.
"Social workers are snowed under with cases of children in real danger: the last thing they need is to be deluged with reports of frazzled parents skelping the backsides of their children," she added.
Bowditch also noted that close to 90 percent of the Scottish population smacks their children, which would present significant difficulties for police having to arrest, charge, and prosecute parents.
As the debate on whether parents should physically repremand their children by spanking or a smack to the hand continues, some Christian groups, such as Focus on the Family, have defended the use of corporal punishment.
"God created this mechanism [pain] as a valuable vehicle for instruction. When a parent administers a reasonable spanking in response to willful disobedience, a similar nonverbal message is being given to the child. The minor pain associated with this deliberate misbehavior tends to inhibit it, just as discomfort works to shape behavior in the physical world," the organization said in 2014.
The Rev. Beth Boisvert of the Community Church of Francestown (United Church of Christ) in New Hampshire told The Christian Post back then that she believes other methods should be used to discipline children.
"I think it proves — even when used, as some claim to do, in a controlled manner without anger — that those with power must do whatever they can to hold onto it. I think it is completely against Christian standards, and particularly the teachings of Jesus. But even Paul wrote a lot about how communities should engage with each other, and I think that goes for families as well," Boisvert told CP.
"Parenting is not easy, particularly if a child is strong-willed, defiant, and/or knows exactly how to push our buttons, but resorting to physical aggression is not the answer, and does nothing to fix the problem or the relationship," she added.
- christian post
Australia, May 15, 2017: Pro-life Christians have slammed an Australian company's controversial practice of turning frozen embryo children into jewelry for parents, with some arguing that it is "demonic."
Abigail Dodds, a mother of five, argued that "God designed embryos to live inside a mother's womb for protection and growth."
"They are not supposed to be incinerated and hung round a mother's neck, no matter how close to the heart they hang. How do we love embryos? By allowing them to keep living and growing," she wrote.
Earlier in May, the Australian Kid Spot website highlighted the story of a mother who turned to Baby Bee Hummingbirds, the company that has been transforming embryos into keepsake jewelry.
The mother, Belinda Stafford, who along with her husband underwent a six-year IVF process for their three children, explained that she wanted her remaining embryos close to her heart, instead of disposing them.
"We had been on a six-year journey of IVF," Stafford explained.
"It was painful, tormenting, a strain on our marriage and just plain hard. Finding this has brought me so much comfort and joy. I finally at peace and my journey complete. My embryos were my babies — frozen in time. When we completed our family, it wasn't in my heart to destroy them," she added.
"Now they are forever with me in a beautiful keepsake."
Amy McGlade, founder of Baby Bee Hummingbirds, said that the company has crafted 4,000 pieces of jewelry using breastmilk, placenta, hair, ashes, or cord stumps since 2014, and 50 with embryos.
Judie Brown, president and cofounder of the American Life League, slammed the practice last week, calling it "truly demonic."
"The Catholic Church has long held that, from a merely humane view of the child, we must realize that nobody has a right to a child. We must also understand that every child has the right to be procreated within a marriage and to have a stable family from the beginning. And certainly no child should ever be strung around someone's neck in a piece of jewelry," Brown wrote.
"Business enterprises like Baby Bee Hummingbirds gain traction in society because the bearing of a child has become nothing more than a mechanical function. And that, my friends, has taken the jewelry business to a new hellish low."
Dodds noted that Christians need to start asking "serious questions" about the ethical issues surrounding IVF, warning that such procedures destroy human life.
"As Christians, we also need to equip ourselves to understand and guide parents who have frozen embryos in limbo. We must be able to point them to a better way of celebrating their children than turning them into necklaces," she urged.
"Let's remind parents that, rather than wearing babies around their necks, they could clasp their arms around their children as they tuck them in and hug them goodnight. Instead of petrifying their children in stones around their wrists, they could hold their hands to cross the street."
Dodds pointed out that the children that have been lost via IVF have not been lost to God.
"Just as hundreds of thousands of embryonic humans sit frozen and utterly vulnerable to the whims of adult humans, there is One who became vulnerable for us, whose beginnings were the same as theirs. Our Savior Jesus, true God of true God, became an embryo for us," she said.
- christian post
U.S., May 14, 2017: Delivering the commencement address at Liberty University Saturday, President Donald Trump told the graduating class that "in America, we don't worship government, we worship God," and promised to protect their religious freedom. He also encouraged them to never give up, but to embrace being an outsider to change the world.
"As long as I am your president, no one is ever going to stop you from practicing your faith," Trump said at the evangelical Christian school in Lynchburg, Virginia, before a crowd of about 50,000 people.
"America has always been the land of dreams because America is a nation of true believers," the president continued. "When the pilgrims landed at Plymouth, they prayed. When the founders wrote the Declaration of Independence, they invoked our Creator four times. Because in America, we don't worship government, we worship God."
Trump added that for the same reason elected officials in the U.S. put their hands on the Bible and say, "So help me God," while taking the oath of office. "It is why our currency proudly declares, 'In God we trust,' and it's why we proudly proclaim that we are one nation under God every time we say the pledge of allegiance."
The story of America, he continued, is the "story of an adventure that began with deep faith, big dreams and humble beginnings."
Trump also spoke about Liberty's founder, the Rev. Jerry Falwell Sr. "In this beautiful campus and in your smiling faces, but it all began with a vision. That vision was of a world class university for evangelical Christians. … No doubt many people told him his vision was impossible, and I am sure they continued to say that so long after he started, at the beginning with just 154 students, but the fact is no one has ever achieved anything significant without a chorus of critics standing on the sidelines explaining why it can't be done."
He continued, "Nothing is easier or more pathetic than being a critic. … The future belongs to the people who follow their heart no matter what the critics say because they truly believe in their vision. … A small group of failed voices who think they know everything and understand everyone want to tell everybody else how to live and what to do and how to think, but you aren't going to let other people tell you what you believe, especially when you know that you're right."
The president also encouraged the graduates to "treat the word 'impossible' as nothing more than motivation."
"Relish the opportunity to be an outsider. Embrace that label — being an outsider is fine, embrace the label — because it's the outsiders who change the world and who make a real and lasting difference. The more that a broken system tells you that you're wrong, the more certain you should be that you must keep pushing ahead, you must keep pushing forward," he said.
- christian post