U.S., July 22, 2017: Comedian and Hollywood actor Jim Carrey preached the hope of Jesus to former inmates and said that he's learned that suffering leads to salvation.
The "Ace Ventura" star attended a Homeboy Industries event in downtown Los Angeles, California, last month where he addressed former gang members, men and women who were previously incarcerated, who through the program are now striving to redirect their lives and become contributing members of society.
Carrey was introduced by Homeboy Industries founder Father Gregory Boyle.
In his emotional speech, Carrey said: "I want to speak to the fact that I believe that this room is filled with God, and that you are heroes to me and I admire you. You've made a decision to transcend and to leave darkness behind, and it takes a champion to make that decision.
"I really wanna speak to the fact that I've had some challenges myself and ultimately I believe that suffering leads to salvation. In fact, it's the only way. We have to somehow accept — and not deny — feel our suffering, feel our losses, and then we make one of two decisions," he added.
Carrey said all people need to choose between two "gates." He described one of the gates as resentment, which leads to vengeance, self-harm, and harm to others. The other gate is forgiveness, which "leads to grace."
"Your being here indicates that you've made that decision already. You've made the decision to walk through the gate of forgiveness, of grace, just as Christ did on the Cross. He suffered terribly and He was broken by it to the point of doubt and feeling of absolute abandonment, that's all that He felt," Carrey explained.
The 55-year-old said that in spite of being in such horrible circumstances, Jesus made the decision to look on the people responsible for his suffering with "compassion and forgiveness."
"That's what opens the gates of Heaven for all of us," he said.
Carrey added that although he's suffered many things, he knows those in attendance have suffered greater losses. He then continued to express admiration for them all.
Before concluding, he went on to say that the word omnipresent in the Bible reveals that God is in all, and encouraged everyone to think about the power behind knowing that.
"When you decide to transcend the negativity and attempt to do something positive for you and your family, you are the heart of God, you are the eyes of God. When you speak from that place you are God's voice," he passionately concluded. "Serving the world with your work, that is the Eucharist, that is the Body of Christ."
In the past, Carey has expressed his distrust in organized religions. He was raised Catholic, then ventured into Presbyterianism. He has spoken about looking for spiritual answers as a child while being inspired by the Buddha, yet this video shows that he, in fact, is clinging to Jesus after times of suffering.
- chrstian post
U.S., July 22, 2017: An American astronaut took Holy Communion and read from the Gospel of John on the surface of the moon 48 years ago this week.
Buzz Aldrin, the second man to ever walk on the moon after Neil Armstrong, posted on Twitter Tuesday the famous picture that Armstrong — since he was carrying the 75 mm camera — took of him as well of other photos of his time on the moon.
Aldrin explained of the famous photo: "When Neil took this pic of me it was very spontaneous. He said 'stop right there' and I turned. You can see the motion of the strap #Apollo11″
The three-person Apollo 11 crew landed on the moon on July 20, 1969.
Author and radio host Eric Metaxas retweeted an article from his personal blog this week noting that during this time in Aldrin's life he was an elder at his Presbyterian Church in Texas, and knew that he would be doing something unprecedented in human history, and that he felt he should mark the occasion somehow, and solicited help from his pastor.
His pastor consecrated a communion wafer and a small vial of communion wine. And Aldrin took them with him to the moon.
After he and Armstrong had been on the lunar surface a few minutes, Aldrin said the following to the public, who were watching 250,000 miles away:
"I'd like to take this opportunity to ask every person listening in, whoever and wherever they may be, to pause for a moment and contemplate the events of the past few hours and to give thanks in his or her own way."
Aldrin then turned off radio communication.
"I poured the wine into the chalice our church had given me. In the one-sixth gravity of the moon, the wine slowly curled and gracefully came up the side of the cup," he recounted.
Then he read John 15:5: "I am the vine, you are the branches. Whosoever abides in me will bring forth much fruit. Apart from me you can do nothing."
"I had intended to read my communion passage back to Earth, but at the last minute [they] had requested that I not do this. NASA was already embroiled in a legal battle with Madelyn Murray O'Hare, the celebrated opponent of religion, over the Apollo 8 crew reading from Genesis while orbiting the moon at Christmas," Aldrin said.
As he thanked God, he noted that it was interesting for him to realize that "the very first liquid ever poured on the moon, and the very first food eaten there, were the communion elements."
- christian post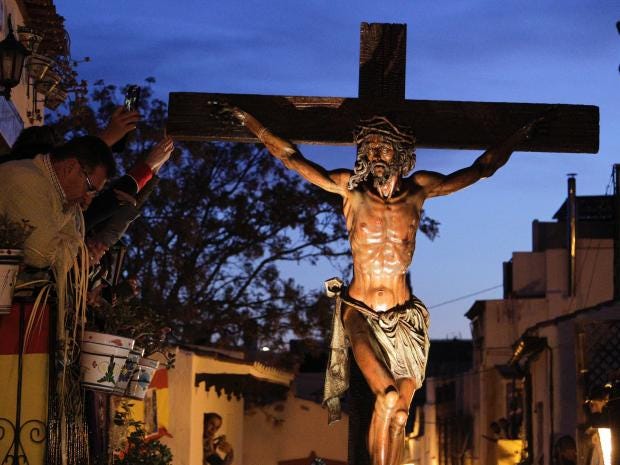 U.K., July 21, 2017: A new poll has found that one in four people in the United Kingdom believe that Jesus Christ, American civil rights leader Martin Luther King Jr. and South African anti-apartheid revolutionary Nelson Mandela were "extreme."
The poll, which was conducted by ComRes for the U.K.-based Evangelical Alliance and a coalition of other organizations, interviewed 2,004 adults in Great Britain in July. According to ResCom, which is a member of the British Polling Council, the sample is weighted to be "demographically representative of all GB adults."
According to the data, 28 percent of respondents responded with a "yes" when asked if they considered Jesus to be "extreme." Twenty-five percent said "yes" when asked if Mandela and King were "extreme."
Additionally, 20 percent said "yes" when asked if Mahatma Gandhi was "extreme" and 13 percent said "yes" to the Dalai Lama being "extreme."
As for dictator Pol Pot, whose Khmer Rouge regime carried out the Cambodian genocide, 58 percent said that he was "extreme." Forty-nine percent of the respondents considered Marxist revolutionary Che Guevara to be "extreme."
"The language of extremism is a recipe for chaos and division. This poll shows the scale of moral confusion in our society with the public having no way of deciding whether something is extreme or not," David Landrum, director of advocacy for the Evangelical Alliance, said in a statement. "It also shows the division that might ensue if the government persist[s] in trying to use extremism as a way of regulating peaceful ideas in society."
Landrum added that the data result shows the flaw behind government efforts to define extremism, specifically a new U.K. Home Office commission created to combat extremism "in all its forms."
"Detached from terrorism and incitement to violence, extremism does not work as a litmus test for judging peaceful beliefs and opinions," he explained. "Indeed, the government [has] tried and failed over the last two years to define extremism with any precision and this poll shows that the public share[s] that confusion."
The poll also measured whether or not respondents believed certain political and social ideas are extreme.
When asked if the belief that marriage should only be between one man and one woman is "extreme," 41 percent said "yes," while 51 percent said "no." When asked if it was "extreme" to believe that children should not be assigned gender at birth, 37 percent said "no" and 49 percent said "yes."
When asked if it is "extreme" to believe that homeschooling is a human right, 33 percent said that it was extreme and 52 percent disagreed.
"The government [has] failed to define extremism, and the public are clearly divided about which ideas are extremist. It therefore seems unlikely that a newly established quango, such as an extremism commission, will solve such problems," Landrum added. "It is not wise to foster a society where volatile public opinion can be used to determine what might be extreme or acceptable views."
The Evangelical Alliance, which is the oldest body representing the U.K's 2 million evangelical Christians, asserted in a press release that the new study "is believed to be the first nationwide representative poll on extremism."
Fifty-four percent of respondents said that they don't feel as though the word "extreme" is a "helpful description when discussing political or social opinions." Thirty-three percent said that they do think "extreme" is a helpful word in political and social contexts.
- christian post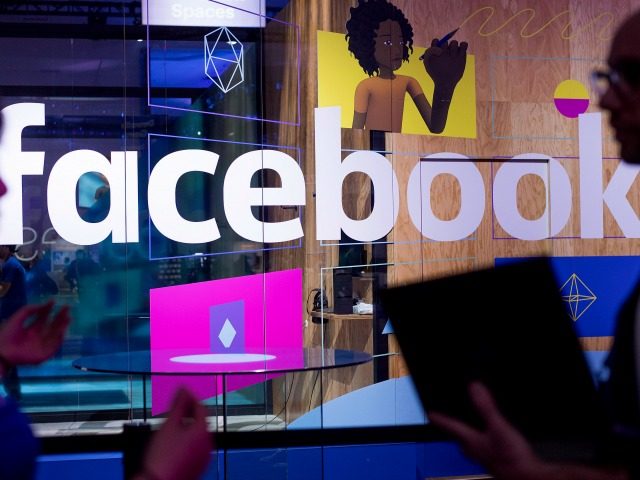 U.S., July 20, 2017: Facebook has restored close to two dozen Roman Catholic Facebook pages it blocked earlier this week, and blamed a "spam detection tool" for the error.
"All pages have now been restored. This incident was triggered accidentally by a spam detection tool. We sincerely apologize for the issue this has caused," a Facebook spokesperson told Catholic News Service on Wednesday.
A number of the Facebook pages that were blocked had millions of followers, such as the "Jesus and Mary" page, run by Godwin Delali Adadzie of Ghana.
Adadzie previously told ChurchPOP, "This page is the joy of my apologetics ministry online. It is like the digital heartbeat of my ministry."
Father Francis J. Hoffman, the executive director of Relevant Radio, said that his "Father Rocky" page was blocked on Monday, with page administrators unable to log onto the social media giant.
"This serves as a wake-up call and we urge all Relevant Radio listeners and Facebook followers to download the free Relevant Radio App as a secure and reliable resource for the daily Mass and inspirational programs," Father Rocky said after access to the page was restored on Wednesday.
Conservative commentators, such as Fox News contributor Todd Starnes, demanded that Facebook provide an explanation for why so many Catholic pages had been blocked.
"You might recall that Facebook has a dark history of blocking Conservative and Christian pages," he wrote.
"Let's hope people of faith stand alongside the Catholics as they try to persuade Mark Zuckerberg to reinstate their pages — because one day — Facebook might shut down the Baptist pages or the Lutheran pages," he added, speaking of the Facebook founder.
In the past, Facebook has claimed that the blocking of other conservative pages was also made in "error."
Elizabeth Johnston, an Ohio homeschool mother of 10 who runs the popular blog and Facebook account "The Activist Mommy," saw her page frozen in February after she wrote a post about the Bible's condemnation of homosexuality.
Johnston received a message that her post was removed because "it doesn't follow the Facebook Community Standards," and saw her page suspended for three days.
After regaining access to her account, Johnston argued that Facebook is trying to censor the Bible — but that post was also removed, with her account frozen for an additional seven days.
Facebook later offered an apology, with a spokesperson telling The Christian Post that the actions were done by mistake and "in error."
"The post was removed in error and we restored it as soon as we were able to investigate," the Facebook spokesperson told CP. "Our team processes millions of reports each week and we sometimes get things wrong."
"We are sorry for any inconvenience this may have caused," the spokesperson added.
- christian post U.S., July 19, 2017: Christian filmmakers King Street Pictures have begun production on a groundbreaking faith-based fantasy adventure film which will be based on the iconic 1678 novel, The Pilgrim's Progress by John Bunyan.
The Pilgrim's Progress, cited as the first novel written in English, has been translated into over 200 languages and has never been out of print. Now, the beloved Christian allegory will be put to film in "Heavenquest: A Pilgrim's Progress."
King Street Pictures announced on Friday that it started production on the cinematic version of The Pilgrim's Progress in Los Angeles and Redding, California. The film will bring together an international cast of well-known actors. The cast includes one of South Korea's most successful stars, In-Pyo Cha, as well as Karyme Lozano and Fernanda Romero from Mexico, Peta Sergeant from Australia, and Ricky Kim from South Korea. Well-known American Christian actor Alan Powell is also a part of the lead cast.
When asked about the importance of retelling this story on the silver screen and making it "action-packed and gritty," producer and principal of King Street Pictures, Dan Mark, said Christians are not one dimensional and can appreciate all types of entertainment.
"If we want to inspire, we have to entertain audiences first. With 'Heavenquest,' we're using the action and fantasy genres to retell a powerful story to a new audience. And to do that, it has to be gritty and authentic because that's what they expect and deserve, " Mark told The Christian Post.
"Christian audiences are not monolithic. They enjoy all kinds of content, whether fantasy, sci-fi, action. What better vehicles to tell stories than these genres which allow so much creativity in storytelling, and the ability to convey complex ideas and questions about faith, life, and love in a package modern audiences understand in the everyday language they speak in?"
According to the film's synopsis, "Heavenquest" presents an "epic new fantasy adventure film" which is inspired by Bunyan's classic tale. "In a war between the Northern and Southern Kingdoms of Eos, a regal man named Vangel is thrust on a journey against his will when he is suddenly and mysteriously arrested. Brought before the Southern King and sentenced to death, Vangel escapes a chain gang and flees for the North. Armed with a book called the Record of the Ancients that he receives from a wise sage, Vangel embarks on an adventure that takes him through haunted forests, dark swamps, and enchanted mountains while being hunted all the while by the Southern King's men in hot pursuit. Along the way, mysterious travel companions with special giftings arise and assist him on the journey, sharing about a fabled good king and pushing him onwards towards the Wicket Gate, the gateway to the North, while enemies lurk at every corner trying to derail him from his path," the description reads.
The 1678 novel is second only to the Bible itself in global Christianity sales and was inspired after Bunyan began his Christian allegory while in prison, accused of conducting religious services without permission.
"With this film, we're trying to break new ground in the faith-based genre. It's dirt-under-the-fingernails, action-packed, grittier, more stylistic, and more cinematic than what audiences have seen previously. Our cast is diverse, representing faith around the globe. We think this unique combination is the 'next step' faithful moviegoers have been looking for," Director Matt Bilen said in a statement shared with The Christian Post. "We've wanted to make Heavenquest for so many years, I can't tell you what a thrill it is to be on set making this incredible epic brought to life."
The filmmakers hope for this film to reach the faith-based market in America as well as the untapped faith-based markets all around the world.
"As we have traveled the world, especially Asia, we have seen the strong demand for such content amongst Christians abroad, and we believe the next generation faith films should be designed to engage all of those audiences worldwide," Mark added.
"We believe our modern, edgy retelling of this classic story with a diverse international cast is going to pioneer new markets for faith-based content abroad and will capture the imagination of audiences worldwide, especially in Asia. So we are incredibly honored and blessed to have the esteemed In-Pyo Cha in our cast and as our executive producer. We couldn't have asked for a better creative partner to see this vision come to life on screen."
King Street Pictures was founded by entertainment lawyers. Its mission is to produce faith-based and faith-inspired genre films to "create immersive worlds, tell modern parables for today, and redefine what it is to be a faith based film."
- christian post
Israel, July 18, 2017: Archaeologists at Shiloh in the West Bank who are searching for the Ark of the Covenant have said they've discovered ancient clues that could suggest they're getting closer to determining whether the site really held the stone tablets bearing the 10 Commandments.
The Times of Israel reported on Monday that researchers at the dig in Shiloh are trying to find evidence that the Bible is also a history textbook and holds revelations about humanity's past.
Shiloh is mentioned in the Bible as the site where the the Ark and the Tabernacle, believed to be the earthly dwelling place of God, were venerated for close to 369 years.
The article noted that the latest excavations at the site, which have been going on for decades, are "already encouraging," but not "remotely definitive," pointing to the discovery of 10 pre-First Temple pottery jugs.
"Because of their intrinsic value, scholars say, these vessels could indicate the site was vacated in an abrupt manner, as described in the Bible. Additionally, the archaeologists found a kobaat, a goblet or ritual chalice, which could be linked to religious use," the article described.
Still, excavations are yet to find definitive evidence that the biblical artifacts were indeed held at Shiloh.
Scott Stripling of the Associates for Biblical Research noted that unlike many other modern Israeli archaeologists, his team has a strong religious faith that sets them apart.
Stripling said: "There are some who say the Bible is unreliable. We have found it to be very reliable."
"We're taking the Bible as a serious historical document," he said, adding "but the evidence is what the evidence is."
The Bible states in the Psalms and in the book of Jeremiah that Shiloh was destroyed when the Israelites were defeated by the Philistines, who also stole the Ark of the Covenant.
Hanina Hizami, coordination officer for archaeology at the Civil Administration, explained that the discovery of the 10 pottery jars could provide evidence for the destruction of Shiloh.
"This is a very exciting find. The destruction could have been caused by the Philistine invasion and the fire that raged [at Shiloh]," Hizami said.
Speaking about the dig at Shiloh, Stripping told donors: "A sense of awe came upon me as I contemplated how God had set before us an open door at Shiloh which will have a direct impact on how people read their Bibles in the future.
"I saw the stakes that I drove into the ground back in May and envisioned the 100 volunteers and staff who will work with us in Season One. I thought of the first words ever sent via Morse code — 'Behold what wonders God has wrought!'" he added.
Archaeologists from France and Israel have separately also been searching for the Ark at the ancient site of Kiryat Ye'arim outside Jerusalem, said to be one of the last remaining unexplored locations in the region.
"The place is important for several reasons," said at the time Professor Israel Finkelstein, from Tel Aviv University. "It's a large, central site in the Jerusalem hills that hasn't been studied until now."
"It may be the only key site in Judah that hasn't undergone a systematic archaeological excavation."
- christian post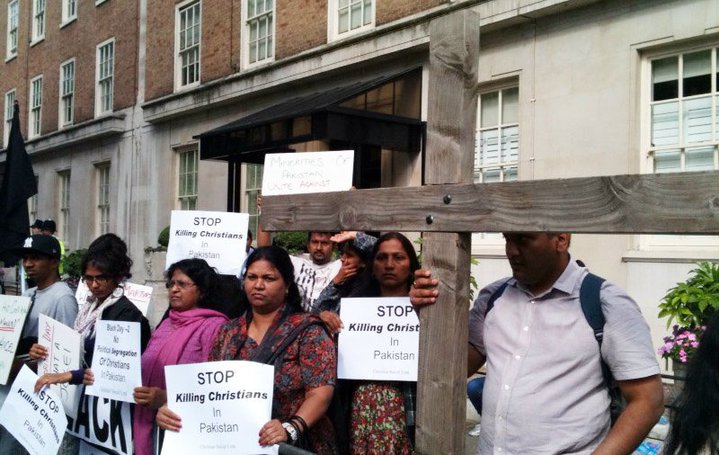 UK, July 17, 2017: A survey conducted by Premier Christian Communications, which is owned by the London-based charity Premier Christian Media Trust, has found that over 9 out of 10 Christians in the United Kingdom believe that their faith is being marginalized in British society today.
Premier reported on Sunday that to date, over 12,000 "ordinary Christians" have taken part in its "State of the Faith" survey.
According to the data, 93 percent of the Christian respondents "believe that Christianity is being marginalised" in the U.K., while 50 percent say they have experienced prejudice because of their faith.
Fifty-three percent say they strongly agree that Christianity is being marginalized, while 40 percent agree.
Four out of 5 Christians (80 percent) who took part in the survey believe that "Christianity is not given equal respect" as other worldviews and religions. Meanwhile, 26 percent of respondents say that they are unable to be open about their faith in their workplace or equivalent setting.
According to Premier, 67 percent of respondents say that it is not considered acceptable in society for Christians to share their faith with others, while just 29 percent disagree.
Younger Christians were more likely to say that the experienced prejudice for their faith.
The survey found that 70 percent of respondents aged 15 to 19 faced prejudice because of their faith.
"These striking results should give everyone pause for thought as to whether we need to do more to enable people of religious faith to be themselves without fear," the organization stated on a website detailing the survey results.
Premier did not disclose the methodology behind the results or the error margin of the sample.
"Partly because of illiteracy [and] partly because of those who have a very different agenda, we may be moving into a period when debate is shut down — where you can't have an honest debate and agree to differ," Nola Leach, the head of a Christian lobbying group called Care, told Premier.
Premier CEO Peter Kerridge said in a statement that it is "clear" that the U.K. does not have the "liberal accepting society" that it believes it does "if we don't tolerate and accept everyone, including Christians."
"This survey clearly indicates how it feels to be an ordinary Christian today," he said. "This is not the clergy talking, or academics theorising, or politicians making a case. These are ordinary Christians who feel overwhelmingly that their Christian beliefs are being marginalised and that as a result it is becoming far more difficult to live as a person of faith in the UK …"
The survey comes after a number of incidents have occurred in the U.K. in which Christians faced backlash for living and acting in accordance with their faith.
Last year, a Christian nurse was fired by Darent Valley Hospital in Dartford after patients complained that she engaged them in "unwanted discussions" in which she talked about her personal faith and offered to pray with them.
Earlier this year, two Christian street preachers were convicted of disorderly conduct and fined for speaking out at a public shopping center in Bristol against homosexuality and Islam. They later won an appeal.
Additionally, a number of Christian schools have had their statuses downgraded by the U.K's top education watchdog Ofsted for not teaching their students enough about other religions and for their teachings on homosexuality.
And last month, Tim Farron resigned as leader of the Liberal Democrats, saying it was impossible to lead the party and remain true to his Christian faith.
"We are kidding ourselves if we think we yet live in a tolerant, liberal society," he said in his resignation statement.
While 9 out of 10 respondents believe that Christianity is being marginalized in the U.K., California evangelist Greg Laurie warned last month that the United States could become a "post-Christian" nation like the U.K. and other European countries if a spiritual awakening does not happen soon.
"I think we can look at Europe as maybe a model," Laurie told The Christian Post. "Europe has become so concerned with political correctness and has moved to what is often described as a 'post-Christian' state, where church attendance is at an all-time low. I think if the people of the U.K. and Europe in general would turn to God, they would find strength and truth that would help them in the battle against terrorism and their cultures in general."
"So I think they are further down the road than we are. I hope we don't go down that road because America is great because America has been good, as it has been said. But really that goodness is a result of our faith," Laurie continued. "I think if we stay close to that faith, not just faith in any god but faith in God of the Bible, we will be stronger for it. The more we stray from that faith, the weaker that we'll become. The Bible says, 'Righteousness exalts a nation and sin is a reproach to the people.'"
- christian post
Italy, July 14, 2017: New research indicates that the Shroud of Turin shows signs of blood from a torture victim, and undermines arguments that the reputed burial shroud of Jesus Christ was painted.
Very small particles attached to the linen fibers of the shroud "have recorded a scenario of great suffering, whose victim was wrapped up in the funeral cloth," said Elvio Carlino, a researcher at the Institute of Crystallography.
These particles, called "nanoparticles," had a "peculiar structure, size and distribution," said University of Padua professor Giulio Fanti.
And the nanoparticles are not typical of the blood of a healthy person. Rather, they show high levels of substances called creatinine and ferritin, found in patients who suffer forceful multiple traumas like torture.
"Hence, the presence of these biological nanoparticles found during our experiments point to a violent death for the man wrapped in the Turin Shroud," Fanti said.
The shroud's latest researchers published their findings and measurements in the U.S. open-access peer-reviewed journal PlosOne, in an article titled "New Biological Evidence from Atomic Resolution Studies on the Turin Shroud," the Turin-based newspaper La Stampa's Vatican Insider reports.
The findings contradict claims that the shroud is a painted object – claims which are common among those who suggest it is a medieval forgery. The characteristics of these particles "cannot be artifacts made over the centuries on the fabric of the Shroud," Fanti said.
Among the most well-known relics believed to be connected with Jesus Christ's Passion, the Shroud of Turin has been venerated for centuries by Christians as the burial shroud of Jesus. It has been subject to intense scientific study to ascertain its authenticity, and the origins of the image.
Appearing on the 14-foot long, three-and-a-half foot wide cloth a faintly stained postmortem image of a man – front and back – who has been brutally tortured and crucified. The image becomes clear in a haunting photo negative.
The study of particles took place on the nanoscale – ranging from one to 100 nanometers. A nanometer is one billionth the length of a meter.
"These findings could only be revealed by the methods recently developed in the field of electron microscopy," said Carlino. He said the research marked the first study of "the nanoscale properties of a pristine fiber taken from the Turin Shroud."
Researchers drew on experimental evidence of atomic resolution studies and recent medical studies on patients who suffered multiple acts of trauma and torture.
The research was carried out by the Instituo Officia dei Materiali in Trieste and the Institute of Crystallography in Bari, both under Italy's National Research Council, as well as the University of Padua's Department of Industrial Engineering.
Vatican Insider said the research confirms the hypotheses of previous investigations, like that of biochemist Alan Adler in the 1990s.
The Catholic Church has not taken an official position on the relic's authenticity. The shroud is presently housed at Turin's St. John the Baptist Cathedral. During his June 21, 2015 visit to the cathedral, Pope Francis prayed before it.
"The Shroud attracts (us) toward the martyred face and body of Jesus," he said in a noontime Angelus address at a Turin plaza. "At the same time, it pushes (us) toward the face of every suffering and unjustly persecuted person. It pushes us in the same direction as the gift of Jesus' love."
- cna
Israel, July 13, 2017: An archaeologist in Israel said she found proof of the biblical story of Naboth's vineyard.
According to Breaking Israel News, Dr. Norma Franklin, one of the leaders behind the Jezreel Expedition, established that the Jezreel Valley was indeed a major wine producing area in biblical times, which lines up with the story of Naboth's vineyard as found in 1 Kings in the Bible.
Laser technology was used to analyze data from the area, which discovered several wine and olive presses, including over 100 bottle-shaped pits carved into the bedrock, which Franklin believes were used to store wine.
Franklin, who said that she is not religious, attested that the Bible can be used to help in such research.
"As an archaeologist, I cannot say that there was definitely a specific man named Naboth who had a particular vineyard," Franklin told BIN. "The story is very old but from what I have found, I can say that the story as described in the Bible quite probably could have occurred here in the Jezreel."
The archaeologist suggested that the vineyard was established somewhere before 300 BCE, which coincides with the time-frame for when Naboth was producing wine at the site.
"The Biblical narrative takes place in the fertile Jezreel Valley, an agricultural center to this day. According to the 21st chapter of the Book of Kings, Naboth owned a vineyard on the eastern slope of the hill of Jezreel near the palace of King Ahav," BIN explained.
"The king coveted the land but Naboth did not want to sell the plot, and since it was an inheritance, Torah law forbade him from selling it outright. Queen Jezebel intervened, staging a mock trial in order to seize Naboth's property."
Franklin said, however, that she disputes some aspects of the biblical narrative, and suggested that Naboth did not actually live in Jezreel.
"Owning a vineyard would make him wealthy since wine was an important commodity. I reckon that since he was from the aristocracy he probably lived in Samaria and had more than one vineyard. This would give a slightly different picture than the Bible, which implies, though does not state explicitly, that he was a poor man being abused by the wealthy king," she argued.
Franklin also said that she disagrees with narratives that paint Queen Jezebel with negative traits.
"Most Biblical scholars agree that the story was written down after the return from Babylon which coincides with Nehemiah telling Israel to turn away their foreign wives," Franklin said.
"It could be that the story of Jezebel, painting her as a horrible woman, made her appear worse than she really was. In some sense, she was a good wife, helping her husband who was sulking and depressed."
The Jezreel Valley has been the site of a number of remarkable archaeological discoveries.
The Israeli Antiquities Authority announced in April 2014 that it had uncovered a 3,300-year-old ceramic coffin containing a male skeleton and a scarab as part of a Bronze Era tomb.
The scarab was affixed to a ring that reportedly bore the name of Seti I, considered to be one of the most powerful pharaohs in Egypt during the Nineteenth Dynasty.
Seti I is said to be the father of Ramesses II, who some scholars believe to be the Pharaoh in the biblical story of Exodus, who drove the Israelites from Egypt.
- christian post
Denver, July 13, 2017: Chastity actually means fulfillment, not suffering – and labeling people in terms of their sexual inclinations or attractions first is ultimately a reduction of their human dignity.
These ideas form the basis of a provocative new book by Daniel Mattson, a Catholic who finds identifying as "gay" unhelpful in the dialogue on the issue, and who also believes that living the Church's teaching on sexuality leads to the most profound experience of peace and freedom.
"The Church must truly have a missionary zeal in proclaiming chastity as an invitation to a more fulfilling life for all men and women," Mattson told CNA.
He said that Catholics need to reach out "to those who identify as LGBT to truly 'come out,' and let the masks of the world's sexual identity labels fall from them, and see themselves as God sees them: solely as men and women, beloved children of God."
"The dividing line of human sexuality is not between gay and straight, but rather between male and female, as we see in the Creation account of Genesis," said Mattson.
In his new book, "Why I Don't Call Myself Gay," Mattson delves into the story of his upbringing: how he was raised in a Christian family, his experience of sexual confusion and social rejection in his early childhood, an addiction to pornography and an anger towards God. Living out his same-sex desires later in his life only made him more unhappy and lonely, and it wasn't until he turned to the Church that he found true fulfillment.
Archbishop Jose Gomez of Los Angeles has called Mattson's book "powerful" and Cardinal Robert Sarah, prefect of the Congregation for Divine Worship and the Discipline of Sacraments, said Mattson's voice is one "seldom heard" in discussions surrounding same-sex attraction.
Mattson said a major reason why he wrote the book was to take on the notion of people identifying themselves first in terms of straight or gay. When Mother Teresa was asked about "homosexuals" in an interview, he said she refused to refer to anyone with same-sex attraction as anything else but "a child of God."
"Even though men and women may be living outside of God's plan for them, their dignity as children of God calls them to love others as Christ loved us," Mattson said. "As a Christian, that means sex must always be reserved for use only in true marriage, which is always open to life. The Church needs to have enough confidence in Her beautiful vision of human sexuality to help people believe God says no to sex outside of marriage because He loves us."
In the book, he describes how he can trace the contours of his life that lead to his same-sex attractions, which contrasts with the assumption that homosexuality is innate.
But while understanding where his same-sex attractions came from was helpful for Daniel, he says it's not necessary for everyone. Though the Church teaches in the Catechism that homosexuality has a "psychological genesis," how same-sex attractions come into a person's life is a minor question. The Church, Mattson says, is "more concerned about providing a path to a fulfilling life in the future."
In his interview with CNA, Mattson emphasized that his adherence to the Catholic view on human sexuality isn't rooted in moralism or a suppression of desire.
"The biggest reason I have embraced the Church's teaching as good, true and beautiful is because following the world's vision of happiness in the realm of human sexuality brought far more suffering into my life," he said. Today, he finds in the Church's vision of human sexuality true happiness and liberation.
"The Church recognizes that there is a 'theology of the body,' and our bodily reality as male and female points to the path of both what is normal and healthy in human sexuality, as well as to what is moral."
In his book, Mattson references the self-identified lesbian feminist and scholar Camille Paglia, who agrees that same-sex attraction is not of the norm, but as a self-labeled pagan, says that the fulfillment of man comes with conquering what she sees as the confines of nature. Mattson disagrees with her view of morality, but he finds her acknowledgment of the true nature of sexuality refreshing.
"At least she's honest about the fact that everyone's sexuality is truly ordered toward procreation." Mattson said.
But what Paglia's view of sexual liberation ignores, Mattson argues, is that "there is far more pain and suffering in the lives of those who live outside of God's design and ordering for human sexuality than those who choose to live within it."
He also noted that self-denial is an essential part of chastity, which everyone – not just people with same-sex attraction – are called to. For example, single men and women attracted to the opposite sex "are taught by the virtue of chastity to refrain from any sexual activity, too, and though this can be challenging, there is less suffering – and even more importantly, more peace – in one's life when one follows the path set before us by God than if we go our own way."
It's not an issue of who suffers more but rather a shared connection of "the common human experience of suffering," which stems from "rejection from other people, dashed hopes and dreams, heartbreak and loneliness."
Mattson said that one reason he wrote his book is to help pave a path forward for those who have suffered from heartbreak and loss in their own relationships.
These sufferings, Mattson said, are universal to the human experience and not something particular to people with same-sex attraction. He referenced Cardinal Ratzinger's 1986 "Letter on the Pastoral Care of the Homosexual Person," which helped him refrain from self-pity and "thinking that somehow my various forms of suffering associated with living out a single and celibate life are more challenging than anyone else's challenges."
Through his book, Mattson says he wants to help the Church to, as he puts it, "reclaim sexual reality" and to help the Church and the world move beyond a view of the person which is ultimately "based on a reductionist label of sexual identity rooted in one's sexual attractions and feelings."
"In the eyes of the Church, there is no 'us' and 'them,' there is just us, and this is one of the great gifts of the Church."
Mattson also offered a key distinction between Catholics being welcoming and shifting on magisterial teaching. He said that often the homosexual community has viewed the Church as ostracizing "for the reason that the Church won't affirm them in their chosen way of living their lives."
"The Church must be as welcoming and as loving as possible, but we cannot be more welcoming or loving than Jesus was who does not condemn us for our sins, but always calls us to go and sin no more."
This call to change one's moral life can be challenging, but it's a calling which invites people to conversion and "is a sign of true love and compassion."
- cna