Philippines, June 22, 2017: A young Christian schoolgirl in the Philippines recalled how teachers forced her to pray a Muslim prayer in order to pass a class, and ignored her explanations that she now prays to Jesus instead.
Persecution watchdog group Open Doors USA said on Wednesday that the Christian girl, Jen-Jen, had been attending a Vocational Bible School in the southernmost region of the Philippines, where she learned Bible stories and listened to the pastor's teachings on salvation and Christ.
At her regular school, however, she described how authority figures looked down on her faith and forced her to go against it.
"Although she performed well in nearly every subject, for instance, Jen-Jen encountered pressure in Arabic class where the teacher required students to memorize a Muslim prayer in order to pass," Open Doors reported.
"Despite being uncomfortable, Jen-Jen learned the words of the prayer to recite to the teacher. But rather than asking Jen-Jen to say the words in an oral test, the teacher later announced students would be required to go to a mosque and pray the prayer aloud."
The schoolgirl and another Christian classmate told the teacher that they now pray to Jesus instead, and therefore can not pray in a mosque. But the teacher ignored the request and told them to turn away from Christ.
"You must comply or else you will fail in this subject. You should revert to your Islamic faith," the teacher reportedly said.
Jen-Jen was then forced to complete the long walk to the mosque while wearing a traditional Muslim dress and veil covering, despite burning up with a fever.
The schoolgirl got so sick, however, that she lost consciousness and blacked out. Even as she came back to, the teacher refused to excuse her from listening to the entirety of the Muslim imam's message.
"Since the day at the Mosque, Jen-Jen has been pressured to conform to many other Muslim practices, such as fasting during the month of Ramadan. In addition to requirements from the school staff, other students have also teased and bullied Jen-Jen because of her faith, sometimes bombarding her as she walked to and from school and pushing her or insulting her," Open Doors added.
Jen-Jen, who is now in eighth grade, still does not speak ill of her Muslim teachers and classmates, however, and she continues to attend church, with the goal of one day becoming a teacher herself.
"I want to help children like me. I want to show them the love of Jesus that I experienced. Also, I want to help my people read and write so that they will also read the Bible for themselves," the girl said.
While the Philippines is not listed on Open Door's World Watch List of countries where Christians face high persecution, and even though Muslims make up only five percent of the Catholic-majority nation, there are certain areas where Christians themselves are a minority.
The southern regions in the country have recently found themselves plagued by Islamic terror, with Islamic State affiliates occupying the Muslim majority city of Marawi.
The Filipino army has said that it is advancing in its campaign to liberate the city. Reports have emerged of local Muslims risking their own lives to save their Christian neighbors.
Norodin Alonto Lucman, former vice governor of a Muslim self-ruled area within the city, revealed that he hid 71 Christians in his home and led 144 people "through downtown streets held by self-styled ISIL fighters and strewn with rotting corpses."
- christian post
Bangladesh, June 21, 2017: A young Catholic tribal tribe has been raped by three Muslim men, and now lives in fear. The violent attack occurred in the village of Madarpur, in Gaibandha, in the diocese of Dinajpur.
On June 18, the 20-year-old girl was attacked by three criminals – including a security guard – but with her cries she was able to attract the attention of other tribals who managed to save her. After the attempted rape, the three men fled and are still at large. The young woman's family filed a complaint, but now denounces it is being threatened by criminals, who want the case to be dropped.
The three accused are Halim Shak, 28, a security guard at a sugar factory; Wear Amin, 35, and Abdul Latif, 35. The Catholic Tribal is a member of the Mariampur Parish. Last year her family was involved in a land dispute. The violence – a premeditated attack – was also witnessed by the police, deployed by the Muslims who wanted to expropriate the land. The young woman, along with her parents, were forced to leave the house and live in a slum.
Father Samson Marandy, parish priest of Mariampur, reports to AsiaNews that the victim "is already in a state of weakness because persecuted for their land. She lives like a refugee and has also had to suffer sexual assault by Muslims. " "Christians here – he adds – are the minority and remain victims of the Islamic majority. We as church leaders are on the part of our people. We want justice and security. "
In Bangladesh more than 90% of the population (over a total of more than 160 million inhabitants) profess Islam. Christians are just 600,000, of which about 350,000 Catholics. In October 2016, Pope Francis (who could go to the country next November) created the first cardinal, the archbishop of Dhaka Patrick D'Rozario. In an exclusive interview with AsiaNews he said: "The merit of my nomination goes to the people of Bangladesh, to their cultural traditions and to being a small flock. It is also a call to witness Christianity more and more among the Islamic and Hindu majority. "
- asia news
China, June 20, 2017: The German ambassador to China on Tuesday called on authorities to end the apparent confinement of a Catholic bishop and said he is concerned by proposed changes to the country's rules governing religion.
Ambassador Michael Clauss said in a statement posted on the embassy's website that Shao Zhumin appears to have been forced by authorities to move to unknown locations four times over the past year. Shao, who was recognized as a bishop by the pope but not by Beijing, now appears to be confined to his home.
"His full freedom of movement should be restored," Clauss said in the statement.
Shao was appointed in September by the Vatican as bishop in the eastern city of Wenzhou, which has a large Christian community. Ever since the officially atheistic communist state cut relations with the Holy See in the 1950s, the Vatican and Beijing have been at loggerheads over who has the right to name bishops in China and other issues governing the church.
The Vatican-affiliated AsiaNews website, which closely covers the underground church in China, reported that police had taken Shao away on May 18. Last week, Shao was spotted arriving back at Wenzhou airport in Zhejiang province, accompanied by government officers who then drove him to an unknown location, AsiaNews reported on Monday.
It said his disappearance was believed to be part of an attempt to persuade him to join the ruling Communist Party-controlled Chinese Catholic Patriotic Association.
A woman who answered the phone at Wenzhou's police headquarters declined to respond to questions about Shao's case. An officer in charge of the Catholic Affairs division at the Wenzhou City Bureau of Ethnic and Religious Affairs referred calls to the propaganda department of Wenzhou's Communist Party Committee, where no one answered.
China's government has long had an uneasy relationship with Christianity, particularly when it comes to the pope's right to make decisions about canonical matters inside the country. In recent years, authorities in Zhejiang have removed hundreds of crosses and other outward symbols of the Christian faith, saying they violated building codes. Christian associations denounced the campaign as unconstitutional and humiliating.
China has an estimated 12 million Catholics, many of whom worship in non-state sanctioned congregations that often overlap with the government-recognized church.
Clauss also said that he was concerned by "a number of new rules" in a draft regulation on religious affairs, without specifying them.
"If unchanged, they could place further restrictions on the right to freedom of religion and belief," the ambassador said.
The proposed amendments made public in September have alarmed activists, who say they aim to suppress all unofficial religious activities. They include a clause that says religious sites should meet the requirements of urban planning, a clause that some observers have said is vague and could provide a legal basis for the removal of religious symbols such as crosses.
- new delhi times
China, June 16, 2017: Chinese authorities have cut off power and water to a number of house churches in Zhejiang Province in order to force them to install surveillance devices.
The order was issued at the end of last year and came into effect in January. At the beginning of April, Christians in Wenzhou staged a protest against government officials who had come to install cameras.
A church in Tuanqian, Rui'an (Wenzhou Prefecture), is the only one left without the surveillance equipment. But it too will soon give in due to "too much pressure". Two other local churches were forced to do the same when power and water were cut off.
Wenzhou is known as the "Chinese Jerusalem" because of its many religious buildings and boasts the highest concentration of Christians in mainland China.
Meanwhile, the Christian Post has reported more arrests and raids against house churches.
Last month, police officers barged into the Zhongfu Wanmin Church in the southern province of Guangdong during a church service and arrested scores of members, including an American family with children, and the church's pastor, Rev Li Peng, who was beaten up. The clergyman was the only one who was not released after questioning.
The police also confiscated phones, papers, and credit cards from those who tried to film and take picture of what was going on.
In a related story, about 100 Chinese special police and other security officers raided a building in China's north-eastern Liaoning province where about 40 house church pastors were gathered for a "Unity in Christianity" event.
The authorities accused the pastors of "participating in illegal gatherings without government permission," this according to China Aid.
Three of the pastors were arrested and taken away whilst the rest were locked up in a room and interrogated for hours.
Underground or unregistered house churches are illegal in China and are often subjected to raids and other forms of intimidation by the authorities.
- asianews
Vietnam, June 15, 2017: The wife of a pastor imprisoned in Vietnam says government officials have locked her husband away in a cramped space in retaliation for informing U.S. officials during a visit in May about the brutality that he has faced as a prisoner of conscience.
Pastor Nguyen Cong Chinh, an outspoken evangelical pastor and pro-democracy activist, was arrested in 2011 and charged with undermining national security. Chinh, who is the founder of the Vietnamese People's Evangelical Fellowship and has spoken out against a preaching ban in the Central Highlands, was sentenced to 11 years of imprisonment.
Chinh's wife, Tran Thi Hong, told the Asia-based Catholic news outlet ucanews that her husband met with officials from the U.S. Consulate in Ho Chi Minh City on May 25 and detailed how he has been physically and mentally tortured inside the three prisons he has been held in over the last six years.
"Chinh said on the previous day, prison officials informed him about the meeting and asked him not to tell the visitors anything that would make them look bad," Hong said, explaining that she met with her husband last Wednesday.
However, Chinh did not obey that order.
"He told the delegation his experiences of torture, threats and mistreatment that he has endured over six years," Hong said.
According to Hong, her husband told the U.S. officials that prison guards put shards of glass in his food, beat him, put him in stocks, locked him in solitary confinement and subjected him to other forms of corporal punishment.
Because Chinh did not give into his captors' demands to keep quiet about the abuses he suffered, Hong said her husband was punished.
Hong explained that immediately after the U.S. delegation left the prison, Chinh was locked away in a cramped space and was kept isolated from the rest of the prison population as punishment.
"I am very concerned about his poor health in solitary confinement because he is suffering severe sinusitis and high blood pressure," Hong said.
Hong had also suffered consequence after she met with former U.S. Ambassador at-Large for International Religious Freedom David Saperstein last year.
According to the U.S. Commission on International Religious Freedom, Hong was beaten by government officials and suffered injuries to her knee, leg, hand and foot because of her meeting with Saperstein.
Additionally, she was subjected to a three-day interrogation in which she was pressured to sign a document alleging that her meeting with Saperstein was illegal and that she was a member of an illegal church group. USCIRF reports that after she refused to sign the document, she was tortured by female officers for at least four hours.
Earlier this month, it was reported that government officials falsely told Chinh that his wife, Hong, had been cheating on him with another man while he was in prison.
"I was shocked when my husband said on May 11 that public security officials from Hanoi came to the camp and told him that I had been unfaithful," Hong said in an earlier interview with ucanews.com. "The officials asked him 'don't you know anything about your wife?' and said 'she is committing adultery with a man.'"
Hong has asserted that the security officials are spreading lies.
"The communist government maliciously lied to separate our family and force my husband to accept his crimes as a condition for his freedom," Hong said.
According to Open Doors USA's 2017 World Watch List, Vietnam ranks as the 17th worst nation in the world when it comes to the persecution of Christians. According to the U.S.-based NGO BPSOS, there are at least 83 prisoners of religious freedom behind bars in Vietnam.
- christian post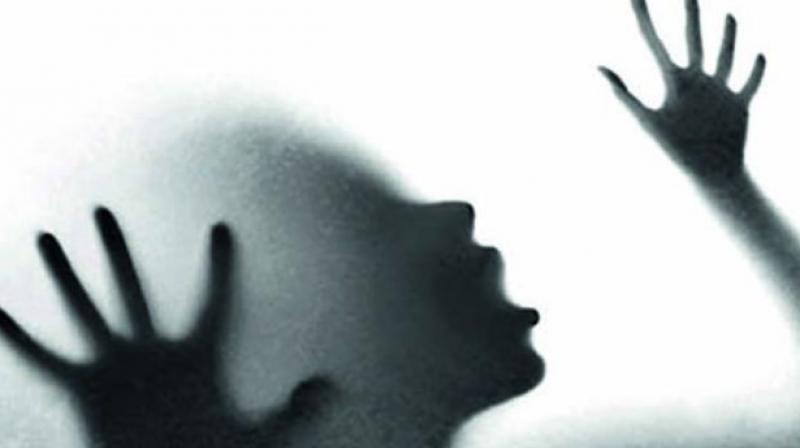 Dhaka, June 13, 2017: Police in the Bangladeshi capital Dhaka have arrested two Muslim men for allegedly raping an eight-year-old Catholic girl.
Security guards Shahinoor Alam, 52 and Amzad Hossain, 50 are accused of raping the girl on May 30 after luring her to an Iftar, a Muslim fast-breaking meal during the Islamic holy month of Ramadan in the Badda district of Dhaka.
The men were arrested after the girl's father filed a case with local police on June 9.
"They abused my daughter twice during Iftar…. They warned that if she said anything they would kill her and us," said Dominic Roy, the victim's father.
For days, the girl suffered severe pain and a high fever, but remained silent. Her mother eventually discovered the injuries she suffered as a result of the attack while giving her a bath, he said.
The girl was treated at the Dhaka Medical College Hospital for her injuries.
"She still looks traumatized.… I want those rapists severely punished," Roy said.
The alleged rapists have confessed, said Nazrul Islam, the officer in-charge of the investigation at Badda police station.
"They confessed during initial questioning, but we would like to interrogate them more to find if there were any other motives for targeting the girl," Islam said.
Both men were to due to appear in court on June 13.
Nirmol Rozario, president of the Bangladesh Christian Association, condemned the crime.
"We can't believe how two 'grandfatherly' men could commit such a crime against a child. We are offering support to the family and are in touch with government officials and law enforcers, to ensure justice in this case," said Rozario, a Catholic.
Rozario alleged that due to police negligence, many rape victims, especially children fail to get justice.
"Often police occupy themselves with political issues such as providing security for government officials, so child abuse cases often get overlooked. But we will keep pressing for justice in this case by following up continuously," he said.
Bangladesh has seen an alarming rise of child abuse cases, including rape, child rights groups say.
In 2016, some 446 children were victims of rape, with 48 gang raped, and 21 murdered after being sexually assaulted, according to Bangladesh Child Rights Forum, a national coalition of child rights groups.
- ucan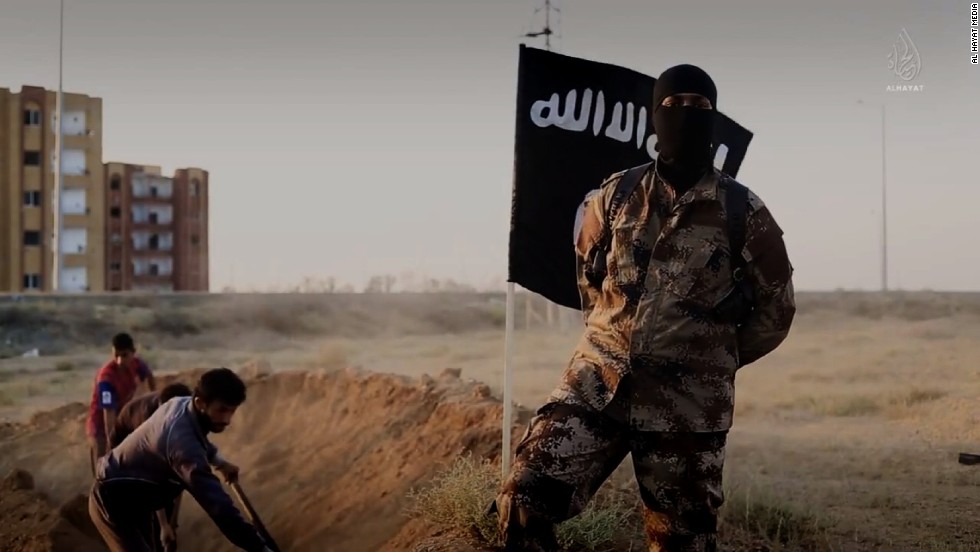 Asia, June 01, 2017: The violence, instability, and Christian persecution that ISIS has brought to the Middle East is making its way to a besieged island in the Philippines.
More than 100 people have been killed and hundreds more taken hostage in the span of a week on the island of Mindanao, home to a Muslim minority in the majority-Catholic archipelago. Insurgents have targeted Christians and those who cannot prove themselves to be fellow Muslims. Experts believe the Islamic State is poised to create a caliphate in Southeast Asia, including this island in particular.
After the national army launched an air strike last week to flush out fighters hiding on the island, a priest being held hostage by Islamist militants in the city of Marawi appeared in a video, pleading for Philippine president Rodrigo Duterte to "consider" hostages' lives and stop bombing the city. A spokesman for the army dismissed the video, which was released Tuesday and circulated via social media, as "propaganda."
Teresito (Chito) Suganob says in the video that he is 1 of about 200 people—including professors, teachers, church workers, and children—being held hostage by the Islamists who stormed the city last week, setting fire to buildings including a cathedral and Christian college.
The militants later killed nine Christians at a checkpoint; local residents identified the victims as Christians and said they had been pulled from a truck, had their hands bound, and then their bodies riddled with bullets and left in a field.
Reports continue to emerge of Christians being specifically targeted, forced to recite Muslim prayers, and used as human shields. Edwin de la Peña, bishop of Marawi, told Catholic news agency Fides that he was "happy" Suganob was alive but "afraid of the fate of the hostages—about 200 civilians in all—now used as human shields." Suganob said that his captors are "ready to die for their religion."
AsiaNews reports that the captured priest—a chaplain at the state university—is well known as a leader in interfaith dialogue between Christians and Muslims. He and the others "have been chosen because they belong to the city's minorities," the Catholic outlet reported.
There have also been reports of acts of solidarity by Muslims toward Christians, with Muslims reportedly giving Christians hijabs, hiding them in their homes, and teaching them Muslim prayers.
The Philippine region of Mindanao is home to the Maute group, which stems from a violent Islamist movement called the Moro National Liberation Front, which sought independence for decades in hopes of creating an independent Islamic state.
"On the ground, the people are asking for prayers," a local source told World Watch Monitor. "The residents are threatened. They say homes are being trespassed, and that women not in hijabs are being taken away. The black flags are perched on top of a police car and a hospital. Social media screams with pleas for help, screenshots of texts of relatives on lockdown. One post says people must recite the shahada [Islamic profession of faith] when asked, or else be killed."
"The fighting is said to spring from a hunt for Isnilon Hapilon, local Abu Sayaff leader tagged as the head of ISIS in the Philippines. Hapilon has not been caught," the source said. "The military says things are in control now, and denies that ISIS was involved, saying the local Maute group was wreaking havoc only to get foreign attention."
The Islamist militant network in the area, the Maute Group, has pledged allegiance to ISIS. The Philippine Council of Evangelical Churches called on its members "not to view the actions of the Maute Group as normative to Islam."
"The ongoing peace talks of the government with our Muslim brothers and sisters exemplify that there abound peace-loving adherents of the Islamic faith," the council added. "We appeal to the Maute Group to engage in peaceful dialogue, instead of using violent means. We also appeal to them as fellow human beings and citizens of this nation to immediately release all hostages unharmed, which include the parish priest Teresito 'Chito' Suganob."
Herman Moldez, the Philippines country director for Asian Access, told Mission Network News that many Christians, especially in neighboring areas, have remained.
"Those who are in the mission activity and the church activity, they're just continuing on as if nothing is happening because this is not widespread; this is localized and contained," he said. "We need wisdom to be watchful and vigilant, to be prayerful of course and continue to pray that there would not be any attack to churches that will create another reaction and the whole situation would be out of control."
Although the Philippines is a majority-Christian country, the region of Mindanao, where Marawi is situated, has a strong Muslim presence and has long been home to violent Islamist groups seeking to create an independent Islamic state. Mindanao's governor said the militants in Marawi are from three groups—Maute, Abu Sayyaf, and the Bangsamoro Islamic Freedom Fighters.
CNN reported:
"What's happening in Mindanao is no longer a rebellion of Filipino citizens. It has transmogrified into invasion by foreign terrorists," said Philippines Solicitor General Jose Calida during a press briefing last week. "They want to create Mindanao as part of the caliphate."
While ISIS has yet to declare a wilayah—or state—of the caliphate in Southeast Asia as it has done in Libya and Saudi Arabia, many analysts believe it is merely a matter of time.
The influence of ISIS has spread throughout Southeast Asia in recent years, with more than 60 groups in the region pledging allegiance to self-declared caliph Abu Bakr al-Baghdadi, according to Rohan Gunaratna, head of the Singapore-based International Centre for Political Violence and Terrorism Research
Over 100 people have been killed since the Islamists entered Marawi on May 23, while, according to some reports, as many as half of the city's 200,000 inhabitants have fled.
"This is different from the Zamboanga Siege in 2013," a local source explained. "That was a case of militant group Moro National Liberation Front wanting to make themselves known to the government, saying 'We're here!' This time, the Maute Group, or ISIS—we can use the name interchangeably now—they're attacking with the intention to occupy. Marawi is strategic. It's central to Mindanao. If ISIS succeeds in making Marawi a caliphate, they can easily spread to other provinces."
The source added that the locals, "though they're used to explosions in the south, this is the first time they've experienced an armed conflict where they needed to evacuate. One Christian student [who fled the city's university] says they're traumatized by what's happening. Merely the sound of a truck gives them jitters."
"We are really in pain," de la Peña told Fides. "We do not know what the army will do and how the terrorists will react. We have asked for the help of Muslim leaders in Marawi, our friends, while the whole Catholic population is gathered in prayer throughout the country."
- christianity today
North Korea, June 11, 2017: Authorities in North Korea's Yanggang province tied with rope, assaulted, dragged and arrested a 61-year-old resident days after he returned from China on charges of spying as he had allegedly contacted his Christian relatives in that country, according to reports.
The North Korean citizen, Kim Seung-mo, a resident of the Wiyon area of Hyesan city, was dragged by state security officials in front of Wiyon train station last week, according to Radio Free Asia.
Kim was shackled and tied with rope as he was dragged out from a town behind Wiyon brewery, an anonymous local source was quoted as saying.
It seemed he had been assaulted, as he had split lips and black eyes, and could not walk properly, the source said.
Kim used to work at the Wiyon substation in the electricity department there. He retired in March.
"After he came back from China, he openly told his neighbors that his relatives attended a Christian church, and the church's pastor collected many used clothes from parishioners for him," another local source was quoted as saying. "It seems like someone informed state security agents about him."
He added that the man "was arrested on charges of spying because he did not report the fact that his relatives are churchgoers and that the church pastor helped him."
According to Open Doors, between 50,000 and 70,000 Christians are suffering in labor camps in North Korea.
Last year, a report by the U.K.-based Christian Solidarity Worldwide revealed that the communist government in North Korea has crushed Christians under a steam roller, hung them on crosses above raging fires, herded them off bridges and used other brutal forms of torture. "Documented incidents against Christians include being hung on a cross over a fire, crushed under a steamroller, herded off bridges and trampled underfoot. A policy of guilt by association applies, meaning that the relatives of Christians are also detained regardless of whether they share the Christian belief."
The Kim regime is terrified of the Gospel, Sen. James Lankford, R-Okla., told North Korean freedom activists gathered for International Christian Concern's 2017 Capitol Hill advocacy day on Capitol Hill in May.
Lankford, the co-chair of the Congressional Prayer Caucus, said, "It's amazing to me that when I walked up to the dais, I walked up holding this [Bible]. If I did the same thing speaking in North Korea, this would give me a hard time. It would be longer if I handed it to you."
The thousands of Christians who participate in the underground house church movement and Christians who evangelize run the risk of being arrested and thrown into labor camps and tortured along with other people of faith, political enemies of the Kim regime and those who advocate for freedom. Hundreds of thousands of prisoners have died since the Kim regime came to power in 1948.
"I'm astounded by that. I am astounded by that as a Christian myself. But I am astounded by that because [sharing the Gospel] attracts the fear of Kim Jong Un and that regime," Lankford said. "I think about the words that are in this book and how terrified they are of this book. I think about some of the things that it says."
- christian post
China, June 8, 2017: A Protestant church under construction was destroyed and 40 faithful were arrested in central Henan province. The episode happened in May, but news has come only emerged in these days.
According to local witnesses, on May 5, 300 policemen and city inspectors demolished the small Protestant church of the Shuangmiao community in Shangqiu, carrying away at least 40 of the 140 faithful who resisted the demolition.
During the operation, police officers beat dozens of members of the community throwing them to the ground and twisting their arms. Of the 40 arrested at least 10 are still in prison. These include Pastor Zhang Di and his deputy of the Church Liu Yuexia, whose cases have been transferred to the prosecutor's office, to decide whether or not to formalize the arrest.
The Order to demolish the church came from the Party, who billed the building as an "illegal structure". In addition to demolishing it, police officers inspected the documents and properties of the faithful and bricklayers, confiscating their phones, destroying offertory boxes and lockers, seizing computers, money and jewels.
The government admits that demolition was a punishment on the community for refusing to pay 4,000 yuan a year (about US $ 588), an unofficial tax imposed by the village for use of the street outside the Church. Before demolition, the community tried to negotiate with government representatives. But they called Pastor Zhang on May 2 and arrested him with the false accusation of having assaulted the police, having limited the freedom of others and having beaten a village representative.
Now the community wants justice and the government to punish the perpetrators of these abuses and to free the detained Christians.
- asia news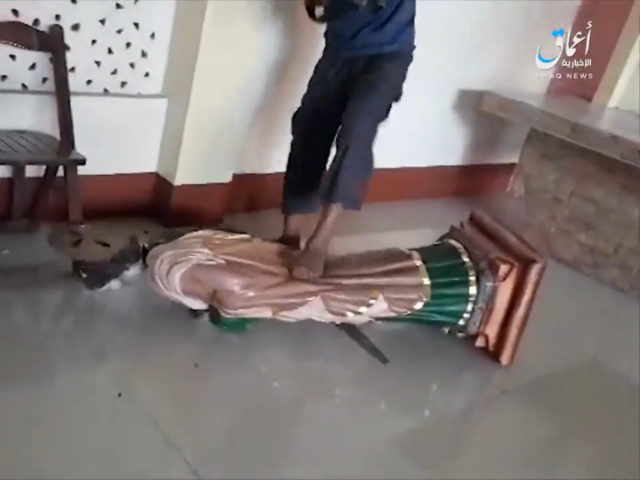 Philippines, June 7, 2017: Video has emerged that purports to show Islamic State-linked militants in the Philippines ransacking, desecrating and burning a Catholic cathedral inside the besieged city of Marawi.
On Sunday, the Amaq News Agency, which is affiliated with IS (also known as ISIS, ISIL or Deash) and has released other IS propaganda films in the past, released a film purporting to show militants destroying the inside of the Catholic church.
The video shows militants yelling "Allahu Akbar" (God is the greatest) as they raided the church. The militants toppled and stomped on statues, crucifixes and other religious iconography. One militant is shown in the video tearing down a poster of Pope Francis and proceeding to stomp on it, while another militant is shown tearing up a picture of Pope Benedict XVI.
The militants showed no regard as they proceeded to light the building on fire.
Although the exact location of the church was unclear, the CBCP News Service points out that it was St. Mary's Cathedral inside Marawi that was destroyed in the video.
Commenting on the destruction and burning of the church, the Bishop of Karawi Edwin de la Peña expressed outrage over the militants' destruction of the cathedral.
"We are angered by what happened. Our faith has really been trampled on," de la Peña told the CBCP News Service, adding that he has seen the video. "That is blasphemy!"
The Maute Group first raided Marawi on May 23 and killed as many as 19 people, which reportedly included eight Christians who refused to recite the Islamic declaration of faith. The group is also believed to have kidnapped as many as 240 Catholics, including Father Teresito "Chito" Suganob.
On Wednesday, government officials reportedly said that military troops have surrounded Maute Group militants in Marawi and that the conflict is now concentrated in the city's business district against Maute snipers.
The bishop also revealed that the church was warned before the attack that the terrorist group was planning to "destroy and burn the church." However, he said the church didn't quite heed the warning.
"That's really their plan even before according to the raw intelligence report that we've been receiving," de la Peña explained. "But we didn't take it seriously because for us it was unthinkable that it's going to happen in Marawi."
The action carried about by the militants in Marawi are similar to actions taken by IS militants in Iraq and Syria, who were responsible for destroying sacred churches and monasteries in the region.
"It's obvious that their actions are really out of this world," de la Peña asserted. " It's demonic."
Armed Forces spokesman Brig. Gen. Restituto Padilla expressed concern during a press briefing on Wednesday that the sharing of the video showing the church's destruction could "fan hate" and "induce other Christian elements to fight."
"There are videos circulating around regarding the armed elements destroying a church," Padilla was quoted as saying. "We have requested that these be pulled out, because it may fan hate and it is intended by these militants to induce other Christian elements to fight against these armed elements or to sow hatred among Christians and Muslims."
Padilla additionally claimed that "this is not a religious war, this is a terror attack on the City of Marawi and we must be clear about it."
Last week, Suganob, who is the vicar general of the prelature of Marawi and who is believed to have been captured by the Maute Group, appeared in an apparent propaganda video circulated online in which he told President Rodrigo Duterte that the militants "don't ask for anything … they just ask that you leave this place peacefully."
"Mr. President [Rodrigo Duterte], we are in the midst of this war," Suganob said under duress in the video. "We are asking for your help to please give what they are asking for, to withdraw forces away from Lanao del Sur and Marawi City, and to stop the air attacks, and to stop the cannons."
- christian post