Punjab, September 19, 2017: A radical Hindu mob beat a Christian pastor and his friend on their way to prayer in an Indian village. The pastor has nevertheless vowed to remain strong in his commitment to follow Jesus Christ.
"No matter what the cost is, for following Jesus and serving him, I will live for Him alone," said pastor Gunsingh, according to International Christian Concern.
ICC, which reports on the persecution of believers around the world, noted that Gunsingh and his friend, Mansingh, were on their way to host prayer services when as many as 25 Hindu radicals stopped them.
"They asked us where we were going … when I told them that I was going to conduct [a] prayer meeting in the village, that's when they got furious and started to beat us with sticks and stones," the pastor said.
"Someone from the back hit me hard on my head; I fell to the ground, even before I could get up, each one [took] turns to hit me and Mansingh using the wooden stubs, while others used stones."
Gunsingh said that his eye was bloodied from the blows, while Mansingh lost complete hearing in one ear.
"Mansingh [and I] were so helpless even to protect ourselves in defense from the hands of these Hindu radicals," the pastor said.
The radicals further damaged the Christians' motorbike and emptied the gas tank, making it difficult for them to seek help.
The two men walked back home by themselves, pushing the damaged motorbike, but decided against reporting the incident to police.
"I knew what [would] happen if I [went] to police station, they would further harass me and Mansingh for the kind of work that I was involved in," the pastor said, pointing to other cases of persecution of Christians in India.
The attack has apparently scared Christians in the region, with more than 70 believers from Kadhalkogaom halting their participation at Christian gatherings of any kind.
Indian pastors have been beaten and even murdered on a number of occasions before. CCTV footage from July captured two youths on a motorcycle shooting dead 50-year-old pastor Sultan Masih as he was standing outside his Temple of God Church near Ludhiana.
The killing prompted protests from relatives of the victim, who took to the streets to demand a response from police officials.
Besides attacks by radicals, Christians have also suffered due to controversial anti-conversion bills. An anonymous local pastor in Ranchi told ICC in August that new restrictions in the state of Jharkhand will stop Christian witness and "ruin the lives of people."
"The BJP, having the power both at the national level and the state, wants to implement its Hindutva ideology. This bill will further divide the people of Jharkhand, particularly divide the tribal people who lived in unity for ages," the pastor added, referring to the ruling Bharatiya Janata Party.
- christian post
India, September 20, 2017: A Catholic bishop in India is accusing a local government of trying to "harass Catholics" after it closed a student hostel for members of the country's marginalized tribal community.
The administration of the Guna district in the central Indian state of Madhya Pradesh closed the decades-old institution, citing a discrepancy over its title to the property, and amid accusations the school was trying to convert its residents to Christianity.
Father Siljo Kidangan told Matters India on September 19 that the district administration sealed the building and moved the students to a government boarding on September 12, "ignoring our pleas against such a move."
The hostel was established in 1997 to help members of the tribal community, who often have no access to education.
"We have been offering hostel facilities for students from poor families who study in a nearby government school. Among them brilliant students were picked up admitted to good schools for better education," Kidangan said. "But now the administration under mounting pressure from the right-wing Hindu groups, sealed the hostel and shifted the boys on the ground that our land record missed a signature from the district collector."
The priest said the government took advantage of a clerical error in the property filing, and used it to confiscate the property, and that they are appealing the decision in court.
Madhya Pradesh has been ruled by the Hindu-nationalist Bharatiya Janata Party (BJP) since 2003. The party has strong links to the Rashtriya Swayamsevak Sangh (RSS), a militant Hindu nationalist organization. In 2014, the BJP won the national poll, and is currently the ruling party in India.
Madhya Pradesh is one of a handful of states which has an anti-conversion law, despite India's constitutional guarantees for religious freedom. Christian leaders accuse the government of using the law to target religious minorities.
Over 90 percent of the state's 72 million people are Hindu, while only 0.3 percent are Christian.
Bishop Anthony Chirayath of the Syro-Malabar Diocese of Sagar said the closing of the hostel in the Guna district is just another case of persecution against the minuscule Christian minority.
"This is only persecution of the minorities, the groups want to chase away Catholics from the area, additionally they want to close down the hostel.  The police investigated the allegations that 200 people were converted, and the police have concluded that the conversion allegations are completely false," he told Crux. "Secondly, the hostel land belongs to us. All the hostel documents are valid and legal and this too has been verified by the police after investigations."
Chirayath said local officials harassing the local Catholics, which number only three families.
"Yesterday, one Catholic family told me that they are being threatened and are living in fear. This is harassment and persecution of the minorities," the bishop said.
Incidents of harassment against Christians have increased over the past few months across India, with various Christians being detained or arrested for "attempted conversion," and places of worship being vandalized.
More recently, a spate of killings related to "cow vigilantism" have happened around the country. The slaughter of cows – which are sacred in Hinduism – is illegal in most parts of India, although beef is often eaten by some Dalits (low-caste Hindus previously called "untouchables") and members of some religious minorities, such as Muslims and Christians.
Members of "cow vigilante" groups often attack people accused of slaughtering cows, and several people – predominantly Muslims – have been killed over the past year.
- crux now
India, September, 2017: The process of creative churn is the only way the past can stay relevant in the present and offer the gift of its experience and wisdom to the future. Religions, societies, organisations and even families must shed the false sense of certitude which leads to stagnation and eventual decay—only an alert and humble engagement with "context" can produce the nectar of wisdom that sustains life.
In his now famous and highly influential book Antifragile, Nassim Nicholas Taleb made this thinking mainstream, by describing three types of systems namely fragile, robust and antifragile systems. Systems that insularly resist change with a "closed architecture" are by nature fragile and crumble under the pressure of change that a chaotic world inevitably imposes, while the systems that are designed to engage and deal with change through an "open architecture" tend to be robust or even "antifragile" i.e. they thrive in times of rapid change.
A fragile republic
A few incidents in the recent past have once again brought to fore the fragility of our republic and the irony of our democracy impinging on our republic. The highest court in the country cannot pronounce a patently regressive practice as constitutionally invalid and instead seeks refuge in a "tempered" judgment. The fact that the final judgement was against the practice is moot—in fact, as Pratap Bhanu Mehta points out, we seem to have done a uniquely Indian thing of arriving at the correct decision without necessarily internalising the first principles.
In today's India, we are witnessing a coalescing of all the things that make up a perfect storm—an obdurate community leadership that does not allow the community to adapt, a weak institutional structure that cannot take a stand on the values that it is supposed to espouse, a lack of civilisational awareness that can inform the discourse and a young population in the midst of a technological explosion that creates new habits and motivations which then exacerbate the difference between their aspirations and living experience. As a result we end up expending a lot of societal energy in managing conflicts between tradition and modernity.
The central question for us is whether or not the institutions we have built are capable of facilitating our march to modernity or are we condemned to remain forever a fragile republic.
Religions and antifragility—a systems view
For the republic to be antifragile, the constituent components must at least be robust. In the Indian context, religion remains a significant social unifier and any concept of a republic must articulate an implementable vision of how traditions sanctioned by religions can reconcile with the Constitution and identify where and how the efforts of reform and change need to be focused.
Extending Taleb's framework to set of systems that fall under the category of "religions", we find that even if the change has not been pervasive enough, societies and religions have at times managed to find an architecture that preserves the eternal principles with provisions for altering the temporal dimensions according to the dictates of time, space and circumstance (Desa, Kala and Nirnaya). It is the inability to change what is contextual while preserving the core that leads to rigidity and arrests the scope to adapt and evolve according to contemporary requirements creates a rigid order and structure makes a system highly monolithic, stuck in time for perpetuity and therefore highly fragile.
The triple talaq judgment – change or continuity?
The Renaissance in the Christian experience, though it had some unintended consequences, paved the way for a more flexible, less rigid Christianity. The clear separation of the domains of the Church and the State that emerged created the necessary space for Christian acceptance of the modern republic. In the case of the Dharma traditions, the clear distinction between eternal principle and contextual practices, between Shruti and Smrithi, and the insistence on pluralism of approaches enables them to creatively reinterpret its principles to remain contemporary and relevant. In the case of Islam in India over the past century, the self-appointed guardians of the religion have unfortunately led it towards increasing homogeneity, rigidity and insularity. This has had the unfortunate effect of refusing to creatively engage with modernity and the challenges that it offers.
Muslims of India have been underserved and undermined by their own. For far too long, the self-appointed custodians of the Muslim community like the All India Muslim Personal Law Board (AIMPLB) have used the cover of "perfection" only to perpetuate patriarchy. Progressive and moderate voices (like Sultan Shahin), who call for revisiting Islamic theology in light of the 21st century are systematically sidelined.
The fight for gender equality was a great chance for the self-appointed custodians to show that genuine reform can indeed come from within, but by choosing to side against gender justice and continuing to remain rooted in obsolescence, they have withered that chance and dampened the hope of the believers and supporters. This closing of ranks within the community has made reform from within difficult and presents a version of personal law that is incompatible with the values enshrined in the Constitution that we gave ourselves 70 years ago. The argument of "change must come from within" was heeded by the Indian republic. However, with almost no progress in making Muslim personal law gender equitable, it may increasingly find itself in a place where it is forced to intervene and make changes.
Even so, the Supreme Court has handled this case with kid gloves, stopping with making instant triple talaq untenable, while sidestepping the debate on nikkah halala and the broader question of personal laws conflicting with the Constitution as many commentators have already pointed out.
Given this half-hearted push from the courts, the onus falls back on the community to resume the battle and take it forward. The triple talaq issue offers a rare opportunity for the community to take control and steer the course of Islam in India in a new direction that is different from the political project which pits the ummah against the republic and which has become the dominant or even the only version—a direction back to a faith that that can provide the spiritual nourishment to help its followers deal with the complex problems of today and help them harmonise the core of their tradition with the inevitable demands of a modern society.
- huffington post
New Delhi, September 18, 2017: Indian bishops have urged Prime Minister Narendra Modi to stem hate attacks on Christians in eastern Jharkhand State after a Hindu group burned an effigy of Cardinal Telesphore Toppo.
Cardinal Toppo is based in the state capital, Ranchi.
A Sept. 13 open letter to Modi from the Indian Catholic Bishops' Conference, signed by secretary general Bishop Theodore Mascarenhas, warned of "spiraling hatred" that could spread more widely.
The bishops said vitriolic attacks on the Christian community had increased under Chief Minister Raghubar Das, of the pro-Hindu Bharatiya Janata Party (BJP), which came to power in the state in 2014.
Bishop Anand Jojo, of picturesque Hazaribagh town, said the state government began to see the Church as its enemy after Christians defeated a plan to take land rights away from tribal people.
The response to the political loss was to terrorize tribal leaders.
"If the leader is attacked, it is easy to frighten the followers," Bishop Jojo said.
The Hindu Jagran Manch (Hindu vigilante group) organized Sept. 8 protests in Ranchi.
They burned an effigy of Cardinal Toppo, alleging that some Christian books insult Hindu and tribal religions.
Church officials say that such accusations are fabricated to pitch Hindus and non-Christian tribal people against Christians.
Tribal people form 26 percent, or 9 million, of state's 33 million people.
Of that only about 1.5 million are Christians, almost all of them tribal people.
Hindu groups claim all tribal people are Hindus and their religion is part of so-called folk Hinduism.
Bishop Mascarenhas, who is also auxiliary bishop of Ranchi told ucanews.com. that many tribal people rally behind the church to fight for their rights.
So it served political interests of the state government to project Christians as enemies of tribal and Hindu people, he said.
Bishop Mascarenhas said that the effigy burning was first of its kind in India.
In a deliberately insulting way, a cross — the symbol of Christianity — was put on the effigy before it was burned.
"We cannot allow this to continue," he said.
The state government previously sponsored a local media advertisement projecting Christian missionaries as aiming to convert to tribal people as well as others who were also simple, illiterate and poor.
The ad appeared Aug. 11 when the state legislature passed a law criminalizing conversion by use of purported force, allurement or fraud.
Church leaders said their welfare service could be targeted as breaching the legal provisions.
"These state actions have emboldened Hindu groups to work against Christians on the streets," Bishop Mascarenhas said.
"If they are not checked, communities will be pitched against each other leading to a social calamity."
Nabore Ekka, president of the Indian Confederation of Indigenous and Tribal Peoples based in New Delhi, said that the insulting of Cardinal Toppo was an attempt to weaken Christianity in the state.
- ucan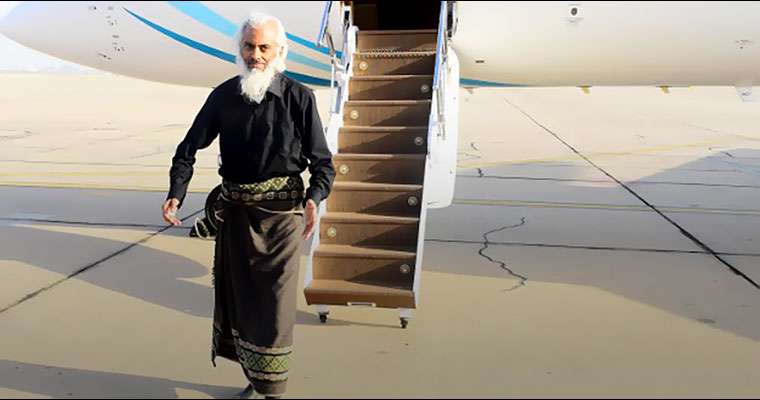 Vatican city, September 19, 2017: Salesian Father Tom Uzhunnalil was sitting in a room in an unknown location — one of several he had been relocated to during his 18-month imprisonment — when he received some unexpected news.
"Those who kept me came to where I slept (and said), 'I bring you good news. We are sending you home. If you need to go to the bathroom, go. Take a shower, but quickly!'" Father Uzhunnalil told reporters Sept. 16 at the Salesian headquarters in Rome.
The Salesian priest from India was kidnapped March 4, 2016, from a home for the aged and disabled run by the Missionaries of Charity in Aden, Yemen. On that day, four Missionaries of Charity and 12 others were murdered in the attack by uniformed gunmen.
"I thank God Almighty for this day, for keeping me safe, healthy, clear minded; my emotions were in control until now," he said after regaining his composure.
"I don't want to speak too much about the sisters because I get too emotional," he said.
Although reports following his kidnapping suggested the attack was carried out by the so-called Islamic State, Father Uzhunnalil said his captors never identified themselves.
"Why they did not kill me, why they didn't tie my hands, I don't know," he said. "Perhaps they wanted some ransom or whatever it is."
After leaving him in the trunk of the car, the militants ransacked the chapel taking the tabernacle, wrapping it with the altar linen and placing it near the kidnapped priest. With his hands unbound, Father Uzhunnalil carefully moved the linen and found "four or five small hosts," which he kept to celebrate the Eucharist the first few days of his capture.
After his short supply ran out, he said, he continued reciting the Mass prayers when alone despite not having bread and wine.
He spent most of his days praying for the pope, his bishop, his Salesian brothers, and "certainly those sisters, all those persons whom God had called" on the day of his abduction.
Father Uzhunnalil said he found consolation in the words of a hymn, "One day at a time, sweet Jesus."
On Sept. 11, Father Uzhunnalil was given the news of his liberation.
While he knows few details about arrangements for his release, Father Uzhunnalil expressed his gratitude to those who helped secure his liberation, including Sultan Qaboos bin Said al Said of Oman, the government authorities of India, and the Vatican, including Pope Francis whom he met the day after his release.
- ucan
New Delhi, September 18, 2017: Author Nayantara Sahgal today said that the Hindutva being practised today is a travesty of Hinduism.
In conversation with writer Githa Hariharan in a Facebook Live video on the 'The Making and Unmaking of India', Sahgal said the "transformation of the nation is happening right now in front of our eyes".
"What is projected today as Hindutva is a travesty of Hinduism. Hindutva is a distortion of Hinduism, and that is what we are being shrunk into from this huge and rich inclusive idea of India," she said.
The author, the niece of the country's first prime minister Jawaharlal Nehru, said that in the name of Hindutva, debate has been crushed and dissent outlawed.
"We know what is happening…dissenters, writers and journalists are being murdered by passing vigilantes. There have been mob lynchings of humble people, who were just doing their jobs… This is what's taking place before our eyes.
This transformation is happening now."
Sahgal recently came out with a book — 'When the Moon Shines by Day' — which has been described as a dystopian satire based loosely on the current political circumstances.
During the video chat, she also talked about her early years during India's freedom struggle under the leadership of Mahatama Gandhi, whose prayer meetings included Hindu, Muslim and Christian prayers.
"There was something unique about India's struggle for freedom, the secularity, it was across the board and class and it had patriotic songs in all Indian languages.
"But this idea of Hindutva maintains that India is a country of Hindus. Christians, Buddhists and Sikhs will be tolerated, but Muslims are our enemies. The Musalman has to be told his place if he is to live in this country. He is here on sufferance. The faultlines are deeper there," Sahgal said.
She also said that the RSS' ancestoral organisation, the Hindu Mahasabha, was "greaty enamoured" with dictators and developed the belief that Mahatama Gandhi was "a bad event" for the country.
"Hindu Mahasabha was greatly enamoured by the rise of dictatorship in Germany. In the 1920s, Hitler wasn't in the saddle but Mussolini was (in Italy). So BS Moonje of the Hindu Mahasabha went and met Mussolini.
"So the Hindu Mahasabha always believed that Gandhiji was a bad event in India, because he emasculated Indians through non-violence. He weakened them. They believed that his memory must be obliterated, and that's why Godse killed Gandhi," she added.
- pti news
Ranchi, September 17, 2017: Police in Jharkhand on September 16 arrested six persons for allegedly violating a new law the eastern Indian state passed recently to check religious conversions.
The arrests took place under the Thethaitanagar police station in Simdega district, sources told Matters India requesting anonymity.
The arrested are Sanjay Manjhi, Balmuni Kumari, James Baa, Dashrath Kerketta, Kalinda Manjhi and Jagdish Manjhi.
The alleged conversion occurred in a remote hamlet in Simdega district, some 150 km southwest of Ranchi, the state capital.
The arrests took place within a month of the newly-enacted Jharkhand Freedom of Religion Act-2017 that prescribes as much as a 4-year jail term with fines as punishment for forced conversions.
Simdega SP Rajiv Ranjan Singh claimed they acted on the basis of a complaint filed on September 15 by the local village chief, but explained that they booked the six under Indian Penal Code since the new anti-conversion law was yet to be notified.
The six, all between 30 and 40, were arrested from Bansitoli, about 10 km from Tethaitangar police station. They are booked for offences such as deliberate and malicious acts intended to outrage one's religious feelings and spread communal hatred.
"We were told that the situation was tense which could lead to altercations. It's good that we got a tip-off on time and were be able to swing into action and prevent a flare-up. I had ordered local policemen to take any action with utmost sincerity to maintain law and order," Singh said, describing those arrested as missionies.
Tethaitangar police station OC Brij Kumar said he was alerted at 11.30 pm on September 15 by Bansitoli village council chief Brij Kumar that a few people were camping in their village and were trying to lure tribal people with money with the intention of converting them.
"The gram pradhan (village chief) has given us in writing that they were camping in the area for long and were trying to convince tribals to Christianity by offering them money. We reached the village around midnight and detained six persons. We visited the village, a tiny hamlet of 40-50 households, in the morning today and interacted with several residents to verify the allegations. It was only after that did we decided to file an FIR," Kumar said.
The six were sent to a local jail September 16 evening.
SP Singh admitted, however, that this was the first time in his three years in Simdega that people were arrested for allegedly trying to convert tribals. "But I can't say off-hand if in the past, any cases pertaining to conversion was registered or not in the district," he added.
Details of the arrested such as their Christian denomination have not been revealed.
- matters india
New Delhi, September 17, 2017: The Catholic Bishops' Conference of India (CBCI) has lauded India's External Affairs Minister Sushma Swaraj's role in getting the release of Father Tom Uzhunnalil.
The minister on September 16 shared on her Twitter a letter from CBCI secretary general Bishop Theodore Mascarenhas that described Swaraj as a "compassionate" person.
Father Uzhunnalil was released from IS militants on September 12 with the help of the government Oman. The Salesian priest was abducted on March 4, 2016, from a Missionaries of Charity home in Aden, a port city in Yemen.
"I am really touched by your compassionate nature and for the very personal interest with which you undertook the matter. Every time we met you, we came reassured that sooner or later Father Tom Uzhunnalil would be released," Bishop Mascarenhas' letter to the minister says.
"Please do accept the gratitude of the whole Catholic Church in India and each of its 20 million members are praying for you that God may grant you good health and strength to continue the marvelous work you are doing," the letter further says.
Swaraj has always maintained 'optimism' that the priest would be rescued and released. She had reportedly taken keen interest with Yemen authorities to get Father Uzhunnalil released.
A definite indication that the priest was alive came earlier this year when Yemen Minister of Foreign Affairs and Deputy Prime Minister Abdulmalik Abduljalil Al-Mekhlafi visited India.
- matters india
Nadia, September 17, 2017: Four people were beaten up in West Bengal's Nadia district over allegation that beef was present in a Hindu locality.
The police have imposed Section 144 of the Indian Penal Code that forbids assembly of more than five people at one place.
The incident occurred on September 15 evening at Patikabari, a village more than 165 km from the state capital of Kolkata. Local Hindus marched toward Nakashipara police station, some 35 km from the village, chanting "Jai Shri Ram" (Hail Lord Ram) and "Bharat mata ki jay" (victory to Mother India.)
They also used abusive anti-Muslim slogans, reports twocircles.net.
The Hindu marchers complained that the Muslims had left slices of beef in Mathpara, a Hindu enclave in the village. The mob, during their return through the Chenga village from the police station, broke the doors and walls of the village mosque at around 7:30 pm. This led to a tussle between the two communities in two villages. One of the injured is said to be serious.
The incident has led to tension in the area a few weeks ahead of Durga Puja, the greatest festival of West Bengal.
The injured were returning to their villages from Bethuadahari.
Mizai Sheikh one of the wounded told TwoCircles.net that some 350 people stopped his bike when he was returning home from his small business at Bethuadarhari town. The mob asked his name and village. "Then suddenly they started to hit me and forced me to say 'Jay Shri Ram'. The next thing I remember is waking up in the hospital. I don't know who carried me over here." He added that he needed nine stitches for his injury.
Murad Rahaman Mallick, another victim, said he was returning with his cousin after visiting a patient in Bethuadahari hospital. The mob stopped them and took away their bike's key and forced them to chant Jai Shri Ram. "We ran away leaving behind my bike," he added.
Mukul Mia, the Officer-in-Charge of Nakashipara Police Station, said despite these incidents, the situation is now under control. "Till now 28 persons are arrested from the two communities and they have been dispatched to the court. Further investigation is going on," he told TwoCircles.net.
This area had also seen communal tensions in July when an imam was beaten up on his way to a nearby village mosque.
- tcn
Haryana, September 14, 2017: Two pastors from Kernal, India, will face blasphemy charges in court this November and could be sentenced to prison after they were accused nearly three years ago of destroying sacred Hindu objects, charges that the men have vehemently denied.
The British Asian Christian Association, a London-based charity that provides support to persecuted Christians throughout Asia, is raising awareness for the cases of Pastor Sanjay and Pastor Bajinder, who were named in a police report filed in the town of Gurgaon in the state of Haryana on Nov. 13, 2014.
The men are accused of trying to convert Hindus to Christianity and of destroying Hindu idols and burning pictures of Hindu gods.
According to BACA, an affidavit filed against the men states they were involved in an event held on Nov. 9, 2014, in which they were accused of converting Hindus to Christians and insulting Hinduism while praising Christianity. It also states that the pastors of told the Hindu people to bring their deity statues and Hindu posters, which were burned and smashed.
"We could not bear to watch and tried to stop them and were successful," the affidavit states. "But the two accused men started to use vulgar words against us. They got into a car and tried to run us over forcing us to run away. The told us that Hindus are ready to sell themselves to us and we are ready to buy …"
However, both men have denied such accusations and Pastor Sanjay denies even being at the prayer event.
Pastor Bajinder told BACA that on Nov. 9, 2014, he and his church members were attacked during a small service attended by about 30 people by a mob of Hindus who were offended by the preaching.
Bajinder was arrested that day and jailed for five days before he was let out on bail. BACA's India officer, Pastor Naresh Paul, told The Christian Post on Thursday that on the day that authorities arrested Bajinder, Sanjay was not arrested because he was not at the event and the authorities could not find him.
However, Sanjay was finally arrested on July 19, 2017.
"They arrested Bajinder but could not find Sanjay because he was not present in the event and I think Sanjay was not their target but somehow they mentioned his name in the case. Even he was not aware about the [prayer service]," Paul told CP. "Maybe someone dislikes Sanjay, that's why he was given his name in the police report. When this case went to the court then, court asked who is another person whose name is mentioned in the file. … But they did not investigate if Sanjay was involved in the [service] or not. They arrested Sanjay only because of his name."
According to BACA, both men have said that they would not destroy Hindu items because they "are not suicidal."
"Both pastors say that they have become targets for the [Bharatiya Janata Party] because of their ministries and that these fabricated allegations are designed to intimidate them," BACA reported. The BJP, the party of India President Narendra Modi, is a right-wing party closely linked with the Hindu nationalist Rashtriya Swayamsevak Sangh organization.
Paul met with Sanjay and reimbursed him for the funds he borrowed from friends to pay bail. BACA also paid for a lawyer to challenge the allegations. According to Paul, the next hearing date will be Nov. 15.
"These allegations are false. I was never present at the location on that date and have proof of this," Sanjay said in a statement. "I have been accused because local Hindus fear Christians, they believe we are demons. However it is not the Christians that are carrying out any atrocity. We only share the love of God with others. Please pray for the acquittal of Pastor Bajinder and I."
The Indian penal code's section 295A prohibits "deliberate and malicious acts, intended to outrage religious feelings of any class by insulting its religion or religious beliefs." According to the code, such an act is punishable by up to three years and a fine.
India currently ranks as the 15th worst country in the world when it comes to Christian persecution, according to Open Doors USA's 2017 World Watch List.
"Why men feel the need to protect God with man-made laws baffles me. Blasphemy laws wherever they are implemented are always just a set of tools for persecution and discrimination. Governments that continue to allow them to create such societal polarization should be shunned by democratic nations," BACA Chairman Wilson Chowdhry asserted in a statement.
"It beggars belief that a man who was miles away from the incident could be caught up in blasphemy proceedings, but this is exactly the type of inferior justice you receive in India since President Modi took over. His reign will remain a blight on what otherwise has been quite a successful and enviable level of progress for post-independence India."
BACA is accepting online donations that will be used to aid Christians like Sanjay and Bajinder who have been persecuted for their faith throughout Asia.
Although the organization has paid the initial defense attorney fees for the two pastors, the costs are expected to rise, BACA noted.
BACA has also established a petition calling for Modi to take measures to make India a better and safer place for non-Hindus.
- christian post