U.S., October 18, 2017: A network of wealthy donors is funding a series of well-organized lobbying campaigns to restrict legal protections for religious freedom, in order to advance access to abortion and LGBT causes.
Since 2013, a network of funders has earmarked at least $8.5 million in grants for projects intended to limit religious freedom provisions in federal, state, and local law, according to a CNA investigation of grant listings and tax forms.
Many of these funders are part of the Rights, Faith & Democracy Collaborative, a grantmaking fund launched by the Proteus Fund in March 2017. The collaborative opposes "the inappropriate use of religious exemptions to curtail reproductive health, rights and justice, discriminate against members of the LGBTQ community, and otherwise undermine fundamental rights and liberties essential to a healthy democracy," the fund's website says.
The new anti-religious freedom collaborative was created to oppose "ongoing and growing efforts in too many states to 'legalize' discrimination and restrict fundamental human and civil rights under the guise of protecting 'religious liberty'," according to the fund's website.
The Rights, Faith & Democracy Collaborative has given grants to pro-abortion groups and LGBT advocacy groups at the state, federal and international levels; religious groups including Catholics for Choice; legal advocacy groups like the ACLU and Lambda Legal; and aligned academics, including those at Columbia Law School's "Public Rights, Private Conscience Project."
One donor, the Arcus Foundation, has given hundreds of thousands of dollars to John Podesta's Center for American Progress initiatives. These grants seek to redefine religious liberty as "a core progressive American value that includes LGBT equality and women's reproductive health and rights," according to its latest grant listed at the Arcus Foundation website.
The collaborative's network also spends millions on leadership development, donor development, anti-violence and anti-discrimination projects, and LGBT and pro-abortion rights advocacy.
The Rights, Faith & Democracy Collaborative says it will serve as "a vehicle for broader donor education and mobilization in order to achieve deeper funding alignment as well as enhanced donor collaboration."
The collaborative aims to nurture strategies and organizations that foster collaboration between "the reproductive equity and LGBTQ movements, especially at the state and local level." It aims to boost the influence of faith leaders and religious communities that it says will support "equal rights and opportunities for everyone while also protecting legitimate constitutionally protected religious liberty rights." Its website also claims that "discriminatory practices fostered by overly broad religious exemptions" have a disproportionate impact on racial minorities.
The collaborative's funding partners, listed on the Proteus Fund's website, are the Alki Fund of the Rockefeller Family Fund, the Arcus Foundation, the Evelyn and Walter Haas Jr. Fund, the Gill Foundation, the Groundswell Fund, the Irving Harris Foundation, the Moriah Fund, the Overbrook Foundation, and anonymous donors.
The Proteus Fund appears to have had previous success. Its Civil Marriage Collaborative, closed in 2015, was a leader in the push for legal recognition of gay marriage. The fund's "Hearts & Minds" report says that the consortium of foundations invested $153 million over 11 years in many states and at the national level in marriage-related advocacy.
CNA contacted the Proteus Fund for comment, but received no response by deadline.
Religious freedom laws: 'not a blank check'
Richard Garnett, a professor at the University of Notre Dame Law School, disagreed with the fund's claims that religious freedom legal accommodations and exemptions are illegitimate. He said this claim is "inconsistent with our history and with our longstanding commitment to religious liberty as our 'first freedom.'
"Reasonable exemptions do not 'undermine fundamental rights and liberties,' they protect and promote them," he told CNA.
"Unfortunately, there are powerful and well-funded interests who, with broad support in the academy and in media, have been working hard to associate our 'first freedom' with discrimination and prejudice," Garnett said.
He reflected on the state of religious freedom advocacy.
"Proponents of religious freedom, broadly and generously understood, will need to work hard to remind our fellow citizens that religious liberty – which has to mean religious liberty for all, and not just for 'people like us' – is itself a fundamental human right, and a protection for democracy," he said. "And, of course, to make religious freedom more appealing, it is important that religious-freedom proponents conduct their efforts in a civil, charitable, and inviting way."
For Garnett, the fund's rhetoric about discrimination concerns did not accurately represent the current state of the law.
"In fact, only a tiny number of religious-exemptions claims involve antidiscrimination laws and these claims almost always fail," he said. "The claim that religious-liberty laws undermine important anti-discrimination protections in the marketplace, the workplace, or in public accommodations is false.
"Instead, what these laws do is call for sensible accommodations for religious conscience, in cases where the accommodations will not undermine compelling public interests. These laws call for a balance, not a blank check."
Religious freedom protections have become more controversial in recent decades. In 2012, the Obama administration attempted to mandate that all employers, including religious employers, cover sterilization and contraceptive drugs, including drugs that can cause abortions. The mandate burdened many Catholic dioceses and organizations, including EWTN Global Catholic Network, and was only changed by a recent Trump administration action.
There is also an ongoing push in some states to require insurance coverage of abortions, and some medical professionals and hospitals have faced pressure to cooperate in providing abortions.
Garnett thought abortion would be a prime focus of the Proteus funding network.
"My sense is that what efforts like the Proteus Fund are really aimed at is undermining the longstanding protections in American law for religious health care workers and institutions who cannot in conscience participate in abortions," he said. "These protections are falsely labeled as 'discriminatory' when, in fact, they reflect the commonsense notion that it would be deeply unjust to require, as a condition of working as a healer, a pro-life medical professional to participate in a procedure she believes to be gravely wrong."
Some Christian adoption agencies have been forced to close because placing children with same-sex couples violates their religious convictions. There is an ongoing debate over whether small businesses in the marriage industry must cater to same-sex ceremonies if they have religious objections to them.
Ryan T. Anderson, a senior research fellow at the Heritage Foundation and co-author of "Debating Religious Liberty and Discrimination," reflected on the current situation.
"Anti-gay and anti-transgender bigotry exists and should be condemned," he told CNA. "But support for marriage as the union of husband and wife isn't anti-gay. Nor is the conviction that sex is a biological reality anti-transgender.
"Just as we've combatted sexism without treating pro-life medicine as sexist, any public policy necessary to help people who identify as LGBT meet their needs should be crafted so as to respect the consciences of reasonable people, acting on good-faith beliefs about marriage and gender identity," said Anderson. "Not every disagreement is discrimination. And our law shouldn't suppose otherwise."
'We're going to punish the wicked'
The Proteus Fund's collaborative brings together several organizations with experience in effective political advocacy.
One of its funding partners, the Colorado-based Gill Foundation, was launched by the politically savvy former businessman Tim Gill. He has pursued strategic LGBT advocacy through funding both non-profits and political campaigns.
"We're going into the hardest states in the country… we're going to punish the wicked," Gill said in a June interview with Rolling Stone magazine about his LGBT activism.
In March 2015, Tim Sweeney, a former president and CEO of the Gill Foundation,  told leading business executives and others attending the Out & Equal Workplace Advocates executive forum in San Francisco about the need to ensure their fight against religious exemptions is finished quickly.
"We are at a crossroads where the choices we make will mean we will fight religious exemptions for two to three years or have a protracted twenty year struggle on our hands," he said.
The New York-based Arcus Foundation, founded by billionaire heir Jon Stryker, has dedicated millions of dollars to opposing religious freedom protections and to funding LGBT advocacy within world religions, including dissenting Catholic groups like Catholics for Choice, New Ways Ministry and Dignity USA.
One board member of this foundation is Darren Walker, past vice-president of the Rockefeller Foundation and current president of the deeply influential Ford Foundation. The Ford Foundation has funded some projects against religious liberty protections, but is not listed as a direct member of the collaborative based at the Proteus Fund.
However, the Oakland, Calif.-based Groundswell Fund board of directors is chaired by Rocio L. Cordoba, a past program officer for the Ford Foundation's Gender, Sexuality and Reproductive Justice Program. The Groundswell Fund claims to fund more reproductive justice organizations than any other foundation.
Another partner, the Rockefeller Family Fund, was launched in 1967 by members of the prominent American family, including then-New York governor and future vice-president Nelson Rockefeller. Its mission statement says it "initiates, cultivates, and funds strategic efforts to promote a sustainable, just, free, and participatory society." The fund did not respond to a request for comment by deadline.
The San Francisco-based Evelyn and Walter Haas Jr. Fund is a private family foundation with half a billion dollars in assets. Since 2014 it has earmarked at least $1.4 million in grants for projects related to religious exemptions, according to a CNA review of its grant listings.
The New York-based Overbrook Foundation, founded in 1948 by financier Frank Altschul and his wife Helen, has a gender rights program to fund those who oppose "overly broad religious exemptions." Its website listed $220,000 in grants related to religious freedom: a $100,000 grant to the Proteus Fund's collaborative, and two $60,000 grants to Lambda Legal.
The Chicago-based Irving Harris Foundation, created by the businessman and philanthropist, awards $10 to $15 million in grants annually, InsidePhilanthropy reports. The Washington, D.C.-based Moriah Fund dedicated over $10.6 million to program spending in fiscal year 2016. Neither grant maker's website listed grants related to religious freedom.
- cna
U.S., October 17, 2017: A majority of U.S. adults and almost a third of evangelicals now say they believe that faith in God is not needed to be a moral person, a survey has revealed.
The Pew Research Center reported on Monday that 56 percent of all American adults surveyed say they don't think that being a believer is a requirement for someone to be moral and to have good values, which is up from the 49 percent who said the same back in 2011.
The results, based on a survey conducted June 8–18 and June 27–July 9, also found that 32 percent of white evangelical respondents agreed that belief in God is not necessary to be moral, along with 63 percent of white mainline believers who said the same.
Black Protestants were the most likely to disagree with such a view, with only 26 percent saying faith in God is not needed, while as many as 85 percent of the religiously unaffiliated rejected that faith in God is necessary.
Every religious group measured moved more in the direction of siding with the argument that faith in God is not needed for morality, compared to the previous results in 2011.
Pew noted that this growth "tracks closely with the growth in the share of the population that is religiously unaffiliated.
Other organizations, such as Gallup, have highlgihted the declining trust in the Bible in America. A survey released by the group in May found that fewer than one in four Americans, or 24 percent, believe that the Bible is "the actual Word of God, and is to be taken literally, word for word."
A slightly higher 26 percent, on the other hand, argued that the Bible is "a book of fables, legends, history and moral precepts recorded by man."
A separate collection of surveys from Pew in 2014 found that many other countries around the world do see faith in God as essential to morality, however.
"In 22 of 39 countries surveyed, clear majorities say it is necessary to believe in God to be moral and have good values. This position is highly prevalent, if not universal, in Africa and the Middle East," Pew noted at the time.
"At least three-quarters in all six countries surveyed in Africa say that faith in God is essential to morality. In the Middle East, roughly seven-in-10 or more agree in Egypt, Jordan, Turkey, the Palestinian territories, Tunisia and Lebanon."
It added that North American and European countries are most likely to disagree that God is necessary, however.
Atheists in America have been making the argument that people can live good, meaningful lives without God for years. Several ad campaigns, including one in 2011 sponsored by the Center for Inquiry in Amherst, N.Y., have focused on that message.
"You don't need God — to hope, to care, to love, to live," the ad stated at the time.
CFI President Ronald A. Lindsay, who has since stepped down from the role, said that it is a "myth" that nonreligious people lead "meaningless, selfish, self-centered lives."
"This is not only false, it's ridiculous," Lindsay said back then. "Unfortunately, all too many people accept this myth because that's what they hear about nonbelievers."
- christian post
U.S., October 14, 2017: The persecution of Christians is now "worse than at any time in history," according to a report by the Catholic charity Aid to the Church in Need, which states that not only are Christians more persecuted than any other faith group, they are also experiencing the worst forms of persecution.
The Europe-based group also found that in 12 of the 13 countries reviewed, the situation for Christians was worse in overall terms in the period 2015–17 than within the preceding two years, says the report titled, "Persecuted and Forgotten? 2015–17."
"In many countries the situation was already so severe, it could scarcely get any worse, and yet it did – the obvious exception being Saudi Arabia, where a long-established pattern of some of the world's worst oppression saw no obvious indications of deterioration," it explains.
In 2016, as many as 600,000 Christians may have suffered some form of persecution for their faith around the world. "While firm numbers are hard to come by … there is little doubt that the level of Christian persecution remains extremely high in a great number of places around the world," the report says, adding that the number of deaths are reported to have fallen below 100,000 in the past two years.
The report expresses a serious concern for the Christians in the Middle East, noting that "an eradication of Christians, and other minorities, was – and still is – the specific and stated objective of extremist groups at work in Iraq, Syria and elsewhere in the region, including Egypt."
It quotes Chaldean Bishop Antoine Audo of Aleppo as saying in March 2016 that the number of Christians had reduced to 500,000, a fall of 1.2 million – or two-thirds – within five years.
In Iraq, the Christian population declined from 275,000 in mid-2015 to below 200,000 two years later – and possibly as few as 150,000, the report says, warning that "if this decline were to continue at the same rate, it would show that" the previous report's "prediction of a virtual wipe-out of Iraq's Christian community by 2020 remains on track."
"However," the report adds, "fears that Christians in Iraq are 'on the verge of extinction' were, to some extent, alleviated at the end of the reporting period by news of thousands of families returning to their homes on the Nineveh Plains following the defeat of Daesh (the Islamic State terror group, also known as ISIS, IS or ISIL)."
It adds that genocide against Christians has also taken place in northern Nigeria, where Boko Haram, which is now believed to be affiliated with IS, started a campaign of violence to ensure the faithful "will not be able to stay."
The report also highlights the fact that Christians have suffered increased violence and oppression in India after the 2014 rise to power of the right-wing Hindu nationalist Bharatiya Janata Party led by Prime Minister Narendra Modi. And in China, "intolerance was on the rise, as evidenced by a renewed clampdown on dissident clergy and destruction of churches as well as crosses and other Christian symbols."
The report claims that the UN failed to offer Christians in countries such as Iraq and Syria the emergency help they needed as genocide got underway.
It adds, "At a time in the West when there is increasing media focus on the rights of people regardless of gender, ethnicity or sexuality, it is ironic that in much of the secular media there should be such limited coverage of the massive persecution experienced by so many Christians."
Prominent religious freedom advocate and evangelical figure Johnnie Moore earlier this month released a new book highlighting word-for-word testimonies of Christians worldwide who have endured severe persecution and know what it truly means to be willing to die for Christ.
"Most of the stories in the book are recent stories, except for a few stories that are from the late '90s," Moore, an informal adviser to the Trump administration and a former senior vice president for communications at Liberty University, told The Christian Post in an interview.
"We intentionally chose to include countries that have received less attention, countries like Eritrea, Nigeria and regular people. There are some pastors and leaders in the book but there are more regular, everyday Christians who have this amazing faith."
- christian post
U.S., October 12, 2017: Many children and families struggling with gender dysphoria are not receiving the facts about the permanent consequences associated with "experimental" puberty-blocking and sex-reassignment treatments, nor are they being told that justification for such treatments are not backed by strong scientific evidence, doctors warned Wednesday.
"Much of what is being done here can be considered experimental treatment," Paul Hruz, a St. Louis-based doctor who is a professor of pediatrics, endocrinology, cell biology and physiology at the Washington University School of Medicine, said during a panel discussion on transgender medicine hosted by the conservative think tank The Heritage Foundation.
"But that is not how the public is hearing about this and [not] what the patients themselves and the families who are dealing with this issue are being presented with."
Hruz, who co-authored the June report published in The New Atlantis titled Growing Pains: Problems With Puberty Suppression in Treating Gender Dysphoria, and Dr. Michelle Cretella, the president of the conservative American College of Pediatricians, joined Dr. Allen Josephson of the University of Louisville and Heritage Foundation senior fellow Ryan Anderson to discuss the dangers and long-term consequences linked to the use of hormone therapy and puberty suppression treatments on children.
Although a number of mainstream medical societies and organizations have been  recommending over the last decade that children who suffer from gender dysphoria be given a puberty-blocking drug and later be treated with cross-sex hormones before potential sex reassignment surgeries, Hruz said that "the evidence behind this new treatment paradigm is slim to none."
"If you are going to take a standard approach to a treatment condition of any sort — not just gender issues, and make that drastic of a change — one would expect that there was a landmark study that was done, a randomized, controlled trial or a series of very important findings that consistently showed that this is a good idea," Hruz argued. "The reality is there is no science to back this drastic change."
"What I am saying to you is widely acknowledged by the experts that are putting this forward. I was just at an International Endocrine meeting last month and the new International Endocrine Society guidelines were being presented and the question was asked: 'What evidence is there that long-term we are doing good for these individuals?'" Hruz explained. "These are the people that put forward these treatment guidelines. The answer was: 'We have no evidence.'"
Hruz argued that the most reliable evidence about pubertal blockade or hormone therapy only highlights the "complications of therapy."
As children are beginning to identify as transgender at ages as young as 2 years old, Hruz criticized experts who advocate putting children through a process of pubertal suppression and present it to parents as a "safe and reversible form of intervention."
"Repeatedly by the experts, this is presented as safe and fully reversible form of intervention. Yet, there is no clear study that was done in this population," he said. "It is an off-label use of the medication and to make the claim when you have no data is really an injustice not only for our medical profession but for our entire society."
Hruz highlighted potential difficulties associated with pubertal blockade.
"The claim that it is fully reversible is self-contradictory because what you are doing when you do a pubertal blockade is you are interrupting a normal developmental process," he explained. "Even if five, six or seven years later you stop that intervention, you cannot go back in time. You have already altered that development. It is incorrect and totally false to say that it is reversible."
Hruz also said that it's well established that hormones play a vital role in skeletal development. He noted that there is concern that people who take puberty blockers may be at risk of Osteoporosis later in life.
Hruz stressed that an undoubted consequence of suppressing puberty and then treating children with cross-sex hormones is that it renders them infertile.
"When you follow up pubertal blockade with cross-sex hormones it's generally accepted that this is going to be irreversible," he explained. "Again, we are talking about children, children who … are in the process of exploring and developing [their sexuality] and they are being made infertile at a time when they are making these decisions at these ages."
Cretella warned that gender clinics tell parents of children struggling with gender dysphoria that they "must" transition their child or else they will "grow up to commit suicide." However, such treatment is not Food and Drug Administration approved, she said.
"What the experts don't share with the family is this is an off-label use, it's not FDA-approved," Cretella said of the puberty-blocking drug Lupron.
When Lupron is used to treat prostate cancer in adult men, it is associated with memory problems, Cretella stated.
"We found similar findings when the Lupron is used to treat certain gynecological issues in adult women," she added. "We have never had long-term studies on puberty blockers being used in biologically normal children. This is experimentation."
According to Cretella, puberty blockers can sometimes further "psychosocially isolate" children from their peers because they won't develop normally at a time when most of their classmates are. At such a point, Cretella says that children are put on cross-sex hormones.
"These [estrogen and testosterone] are serious drugs," she stressed. "Over the lifetime, they raise your risk of cardiovascular disease — cardiac arrest, stroke, diabetes, various cancers. These are not benign medications. And, they also can cause depression, anxiety. I thought [depression and anxiety] is what we wanted to treat. This is the standard of care now. It is not supported by science. It's ideology."
Hruz confirmed that it is "very-well known" that the risk for cardiovascular disease and stroke are "significantly increased" when people undergo cross-sex hormone treatment.
At about the age of 15, Cretella said that girls who wish to be males are cleared to have their breasts removed.
"The [American Academy of Pediatricians] isn't concerned with the increasing numbers of adult women who are coming out online … saying, 'My physicians and therapists shepherded us along this path. They transitioned us to male. We now have no breasts, we are sterile because of puberty blockers,'" Cretella said. "They are waking up at age 28 or so and saying 'Oh my gosh, what was done to me?'"
Hruz argued that science demands that ideas that are put forward in medicine, such as gender transition treatments, need to be challenged scientifically. He contended that the drive of political activists to silence all who criticize hormone therapy and pubertal suppression treatments is "a threat to our practice of medicine and scientific integrity itself."
"For any investigator to put forward an alternative hypothesis to this current treatment paradigm is met with hostility," he said.
- christian post
New York, October 10, 2017: The last privately owned Leonardo da Vinci painting and one of fewer than 20 by the Renaissance artist known to still exist is hitting the auction block, Christie's announced on Tuesday.
"Salvator Mundi," an ethereal portrait of Jesus Christ which dates to about 1500, is expected to sell for about $100 million at Christie's in November, making it among the most highly-valued works ever to be sold at auction.
"This is truly the Holy Grail of art rediscoveries," said Alan Wintermute, Christie's senior specialist for Old Master paintings, explaining that the portrait sometimes called the male Mona Lisa had long been thought to have been lost or destroyed.
The portrait depicts Christ in vivid blue and crimson robes holding a crystal orb.
First recorded in the private collection of King Charles I, the work was auctioned in 1763 before vanishing until 1900, by which time Christ's face and hair had been painted over, which Wintermute said was "quite common" practice.
Sold at Sotheby's to an American collector in 1958 for 45 pounds, it again sold in 2005 as an overpainted copy of the masterwork, he said.
The new owner started the restoration process, and after some six years of research it was authenticated as da Vinci's more-than 500-year-old masterpiece, which culminated in a high-profile exhibition at London's National Gallery in 2011.
The auction house did not identify the seller, a European private collector who acquired the work after its rediscovery in 2005 and lengthy restoration. The painting stands as the first discovery of a da Vinci painting since 1909.
"Salvator Mundi" will be sold at Christie's in New York at its Nov. 15 sale of post-war and contemporary art following public exhibitions in Hong Kong, London and San Francisco.
"We felt that offering this painting within that context is a testament to the enduring relevance of this picture," said Loic Gouzer, chairman of Christie's post-war and contemporary art.
Speaking to its $100 million estimate, Wintermute reflected "There has never been anything like it sold, and so the market will decide."
The same sale at Christie's will feature Andy Warhol's monumental "Sixty Last Suppers," a piece from one of the pop artist's final series before his death in 1987.
The 32-foot, multiple-image work is estimated to fetch $50 million.
- christian post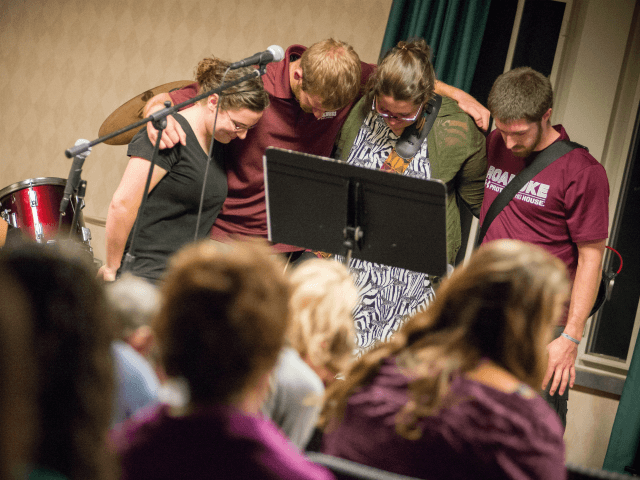 U.K., October 9, 2017: An Oxford University student union reportedly barred the Christian Union from setting up a stall at a college freshers' fair, with a representative calling Christianity "an excuse for homophobia and neo-colonialism."
Oxford University student newspaper Cherwell reported on Sunday of a leaked email chain, which reveals that the incident involving Christian Union took place at Balliol College, a constituent college of the University of Oxford in England.
Student union Vice President Freddy Potts reportedly said:
"We recognize the wonderful advantages in having CU representatives at the Fresher's Fair, but are concerned that there is potential for harm to freshers who are already struggling to feel welcome in Oxford.
"Christianity's influence on many marginalized communities has been damaging in its methods of conversion and rules of practice, and is still used in many places as an excuse for homophobia and certain forms of neo-colonialism."
College fair organizers further argued that as a "secular space," no individual faith should be monopolized at the fair.
The event organizers eventually allowed a shared multi-faith stall with leaflets to stand at the fair, but barred representatives of religious groups from participating.
Students have hit back against the decision, however, and passed a motion unanimously on Sunday, calling it a "violation of free speech and religious freedom."
"The Balliol JCR (student union) should not make judgement regarding the legitimacy of faith groups or religious expression," the motion read.
The motion further blocks the student union from barring official religious societies from participating at future Fresher's fairs.
Andrea Williams, chief executive at Christian Concern who often speaks out against discrimination of Christians in U.K. society, told Mail Online:
"The leading institution in the world founded on Christian principles is forgetting its great history. In Christianity there has been freedom of expression, freedom of speech, freedom to believe and manifest belief.
"It is the student union that is rewriting history and using cheap smears to spread falsehoods with regards to Christianity."
Several surveys over the past year have documented the continued decline of Christianity in the U.K. The Benedict XVI Center for Religion and Society reported in May that the U.K.'s nonreligious population is now bigger than its combined Christian one.
What is more, 26 believers were found to be abandoning the faith for every atheist or agnostic who decides to become a Christian.
"The rise of the nonreligious is arguably the story of British religious history over the past half-century," said Stephen Bullivant, professor of Theology and the Sociology of Religion and director of the Benedict XVI Center.
Survey data from NatCen's British Social Attitudes in September further found that the number of British people with no religion has hit the highest ever levels, and now makes up 53 percent of the population.
The data also found that 71 percent of young people aged 18–24 said that they have no religion.
"This increase follows the long-term trend of more and more of us not being religious. The differences by age are stark and with so many younger people not having a religion it's hard to see this change abating any time soon," said Roger Harding, head of public attitudes at the National Center for Social Research.
"The falls in those belonging to the Church of England are the most notable, but these figures should cause all religious leaders to pause for thought."
- christian post
Vatican City, October 5, 2017: Vatican officials have summoned to Rome the board of directors overseeing a group of Belgian Catholic hospitals.
The group administers hospitals sponsored by the Brothers of Charity, a religious order, although the board is mostly composed of laity. The board recently decided to allow euthanasia in the Catholic hospitals it oversees.
After appeals from the religious order, board members have been asked to explain their decision to Church authorities in Rome, apparently at the Congregation for the Doctrine of the Faith.
News of the summons broke after a Sept. 29 meeting between Br. René Stockman, Superior General of the Brothers of Charity, and the competent authorities at the Vatican.
Last spring, the board of directors decided to permit euthanasia, under certain conditions, in their facilities. The religious order asked the board to reverse the decision, but the board refused. Because the Brothers of Charity had no legal options in Belgium, they appealed to the Congregation for the Doctrine of the Faith. The response, backed by Pope Francis, directed that the board reverse the euthanasia policy, in conformity to Catholic doctrine.
The decision to allow euthanasia in Brothers of Charity hospitals came after the Belgian bishops' conference publicly declared that no euthanasia could be allowed in Catholic institutions.
Cardinal Jozef de Kesel of Malines-Brussels, stressed to CNA that "the bishops spoke out clearly: euthanasia cannot become a right."
In a statement released on their web site, the Brothers of Charity explained that the board reaffirmed their to allow euthanasia, under certain conditions, during a Sept. 11 meeting, despite the directives of the Belgian bishops and the Vatican. After the religious order was unable to persuade the board to reverse the decision, they appealed again to Vatican officials. The board will now be asked to explain their decision, as Church officials determine how to proceed.
The Brothers of Charity underscored that "the Vatican communicates that it will not change its initial request to have an absolute respect for life in all circumstances in accordance with the Catholic doctrine."
The meeting, which has not yet been scheduled, "will be the last chance" for the hospital board "to set themselves in line with the doctrine of the Catholic Church," said Br. Stockman.
The Brothers of Charity sponsor 15 hospitals in Belgium, taking care of about 5,000 patients. The board of directors administers the hospitals' civil corporation. The board has 15 members, but only three of them are Brothers of Charity.
The Brothers of Charity who serve as board members have signed a joint letter declaring their full support of the Magisterium of the Catholic Church. However, to emphasize their decision, the board has published positiont reiterating their support for euthanasia.
Fernand Keuleneer, an attorney in Brussels who served as a member of the Belgian euthanasia commission from 2002 through 2012 and who is advising the Brothers of Charity on the issue, told CNA that the board's position paper has "repeatedly stated that euthanasia is part of the 'therapeutic liberty' of medical doctors."
According to Keuleneer, "such a position implies that the board of trustees consider euthanasia to be a medical act."
Keuleneer explained that the position paper is problematic because it "denies the legal autonomy and liberty of institutions to refuse the execution of euthanasia, but moreover it does so by declaring euthanasia a medical act, which will have implication far beyond its own institution."
The attorney explained that if euthanasia is a medical act, a claim unique to the position paper, "even if all medical doctors in a psychiatric care institution would adhere to the conditions and procedures of the position paper, nothing would prevent a patient from bringing in an outside physician. Such are the far-reaching consequences of this position paper."
Keleuneer also noted that "the fact that an association calling itself Brothers of Charity, which is in addition explicitly confirming its Christian identity, adopts this position will receive worldwide attention and will be used on a global level."
Kesel, who serves as president of the Belgian bishops' conference, summarized the position of the Belgian bishops on the matter.
"Euthanasia is never possible. This is, in fact, a taboo, and our society barely understands taboos," the cardinal said. "Freedom cannot be an absolute, it has limits. But these limits do not limit freedom, they give sense to freedom."
- cna
Italy, October 5, 2017: The head of Microsoft's office for online safety has said the Catholic Church is a key ally in the ongoing effort to protect children from sexual abuse and exploitation online.
When asked why a major tech company would partner with the Catholic Church on such an important issue, Jacqueline Beauchere, Chief Online Safety Officer for Microsoft Inc., had a simple response: "why not?"
Beauchere spoke during an Oct. 3-6 conference on Child Dignity in the Digital World, addressing the topic of "How Do Internet Providers and Software Developers Define Their Responsibility and Limits of Cooperation Regarding Safeguarding of Minors."
Speaking with a small group of journalists at the conference, Beauchere said, "why would you not take advantage of such a huge platform and such a huge array of people to make people aware of the situation?"
Beauchere said she is willing to collaborate with "anyone who wants to talk about these issues," because "we all can learn from one another. And the only way we're going to get better, the only way we're going to do and learn more is to really expand the dialogue."
She also spoke about the future steps and investments technology companies can make in helping to fight online child exploitation, and action-points for the future, including some highlights from a joint-declaration from conference participants that will be presented to Pope Francis in an audience tomorrow.
Beauchere was one of two representatives of major tech organizations present at the conference, the other being Dr. Antigone Davies, Head of Global Safety Policy for Facebook.
Organized by the Pontifical Gregorian University's Center for Child Protection in collaboration with the UK-based global alliance WePROTECT and the organization "Telefono Azzurro," which is the first Italian helpline for children at risk.
Vatican Secretary of State Cardinal Pietro Parolin opened the conference as a keynote speaker. Other participants in the congress include social scientists, civic leaders, and religious representatives. Discussion points include prevention of abuse, pornography, the responsibility of internet providers and the media, and ethical governance.
Please read below for excerpts of Beauchere's conversation with journalists:
Thank you for your time. It was very interesting to hear what Microsoft is doing to combat this issue. But many speakers that followed you said that more could be done as far as investments and money being put into helping in NGOs that are working to help in this issue, and technologies that can be put into fighting this issue. What is your response? What can be done in the future to address this call to action?
I would say the biggest room in the world is the room for improvement, and we can all do more. We can all do better. We just have to determine what is going to be the best root to direct our resources. So we come at the at the problem from a technology perspective, from an internal governance perspective with policies and standards and procedures, with education and with partnerships. We are already supporting a number of organizations, which I noted in my remarks. We are on the board for the International Center for Missing and Exploited Children, I personally sit on the board of the WeProtect organization. I sit on the board of the In Hope organization, I used to sit on the board, now another colleague does, of the Technology Coalition. That's all technologies coming together to come up with technical solutions, other operational means, to alleviate the problem. So there are many things we are dong, it's a question of we have so precious few resources – we're given budgets like every one ounce. We don't get an unlimited pot of money, so we have to decide where are we going to put our efforts and what is going to deliver the most bang for the buck.
And where do you see this money being used most importantly?
I think efforts like this that really bring together a multitude of stakeholders. As I said, technology companies work together. Sometimes I feel like I work and talk to Twitter and Google and YouTube and Facebook more so in a week than I do with my own colleagues at Microsoft, so we're always working together. Civil society works together. Academia works together. Government works together. But now we need to bring all of those stakeholders together. WeProtect started that effort, but I could say that there are really only four stakeholder groups there: that would be the technology companies, governments, law enforcement and civil society. But now with this world congress we're expanding to include the Church and faith-based organizations, to include a broader array of academics, to include the public health sector. Now, with more people it could sometimes present a little bit more conflict, or hiccups or hurdles that we're going to have to get over, but we're going to have to find a way that we're all going to have to agree on certain things, and then build from there.
On a practical level, you've spoken about all the boards and committees that you are a part of, and it's really important to be a part of that conversation, but if you were going to tell me now where you are going to allocate your resources next as the frontier of where to fight this issue, where do you see the challenges and problems? Where should that money be allocated?
It has to be invested in technology. But technology investments don't pay off immediately, they take time. So a lot of people are asking, 'can't you just invent a technology that can determine that that's a child sexual abuse image, and then it won't be uploaded from the get-go?' This is artificial intelligence, this is machine learning, it's only been in recent years that we've been able to identify, via artificial intelligence and via machine learning, that a cat is a cat. So when you put in the complex scenarios of the parade of horribles that could happen to a child, and the different actors that are involved in those scenarios and the different body parts, and the different scenes and places where things could happen as far as these crimes, you're adding so much more complexity. So there's a lot of work. These technology investments are not going to pay off immediately. I think people look at technology and they think it's a silver bullet, they think that technology created these problems, so technology should fix them. Number one, technology didn't create these problems, and number two, technology alone cannot solve them. So technology investments are key, but they're not going to pay off immediately. So these kinds of efforts that are multi-party, multi-focused, multi-pronged and faceted, that's where we need to put our efforts and I think the money will follow. The money will follow what proves the most successful or will at least show the most promise.
In terms of investment, many of the speakers addressed or were from areas of the world that are not as developed in technology, but are starting to gain access to the internet and don't have the background or the education about what it can do. In terms of investment, do you guys have plans to address this issue in some of these nations that are not as developed?
We have educational and awareness raising resources available everywhere. Personally I see the developing world as an opportunity. Yes they are gaining access to technology quicker, but they have the ability to learn from the Western world and the mistakes that we made, and they have the ability and the opportunity to do things right from the ground up. They just can't let the technology get ahead of them, they have to really incorporate the learning and the awareness raising and some of the good, healthy practices and habits, developing those habits for going online and keeping oneself and one's family safe. But I see it as more of an opportunity than as a problem.
You mentioned that you are also trying to broaden your network of allies in fighting this issue, so why broaden it to faith-based organizations, why come to a Jesuit university to participate in this conference?
I say why not? Why would you not take advantage of such a huge platform and such a huge array of people to make aware of the situation. These are very difficult conversations to have. People don't want, whether it's people in government or elsewhere, they don't want to acknowledge that these issues exist. It's a very delicate topic, it's a very sensitive topic, in some instances it's taboo, so it's been very refreshing to have a new outlet, to have a new audience, to potentially involve new stakeholders, and to see how people are coming to the issue and addressing it very directly, and very head-on, and being very open and transparent about what's happening in their countries, and about how serious these situations and these issues are. So I will collaborate, I will work with anyone who wants to talk about these issues, we all can learn from one another. And the only way we're going to get better, the only way we're going to do and learn more is to really expand the dialogue.
You mentioned that a lot of people say that it's all technology's fault. So what can technology do to help in the issue and what should people perhaps take into their own hands?
People need to own their own presence online and they need to know what they are doing. They need to safeguard their own reputation. So there are certain habits and practices that they could develop, we offer a wealth of materials on our website. One thing I want to point out about people and their own learning is sometimes, unfortunately, that leaning comes a little bit too late. We were discussing this in my workshop. It's been my experience that what drives people to action, and I'm talking about pro-action, is something bad happening to them. Their identity has been stolen, so now I need to go figure out how to protect myself from identity theft. A child's been bullied, now I need to go figure out what's been happening with online bullying. Unfortunately we want to galvanize people and rally them to take some proactive steps to safeguard their reputations, to know who and with whom they are talking, to know what they are sharing online, to be discreet where discretion is warranted. That's not suppressing the kinds of engagements, and connections and interactions they want to have, but that's doing so with eyes wide open, and that's doing so with a healthy dose of reality and of what could potentially go wrong and of being aware of risks. I know there was a first part to your question…
What can technology do when it comes to this issue, but what are it's limits?
Well technology can always help, and we tell people to get help from technology. So technology can help determine for instance, what parents want their kids to see online, what websites they want them to go to, who they want them to communicate with. Some people call them "family controls," at Microsoft we call them "family safety settings." And they're right there in your Windows operating system, in your Xbox live console, so that is our obligation, that is our obligation as a technology company, t put those kinds of tools and resources into the product itself to help people, and to give them the tools they need to better educate themselves, make them aware of these issues, and to hopefully get them to want to teach others, to inform others. So it very much is a multi-stakeholder issue, it's everyone's problem and it's everyone's opportunity.
Are you going to the meeting with Pope Francis tomorrow?
Absolutely. I wouldn't miss it for the world.
Are you Catholic?
Yes, I am. I spoke with my priest before I came here, because I was a bit overwhelmed.
What do you expect from that meeting, what do you hope is going to come out of that meeting tomorrow with the Pope?
Well he's going to be presented with this declaration, which is a series of commitments, or calls to action, for every stakeholder group who was present at this congress, and it has the ability to be monumental. I really hope there is a follow-up and follow-through, because I have attended things like this before, not of this magnitude, where everyone is so excited and so jazzed to take this forward, and there's very little follow-up and follow-through, and I personally am someone who always wants to do more and to continue. I don't sign up to anything, I don't commit to anything unless I'm going to be fully in.
In many ways Pope Francis has helped put climate change and immigration into the minds of policy makers. Do you think he has the ability to put the protection of minors up there?
Of course, of course.
Some have said there is perhaps anti-Catholic, anti-religious sentiment in Silicon Valley. Will they listen to the Church on this?
Well, we're not in Silicon Valley, so I can't attest to what's going on in Silicon Valley, but I personally don't see it. When I told my manager, my boss, that I had the ability to come here, he said, 'get me an invitation, too.' That was very wonderful to hear, and I did get him an invitation, but unfortunately he changed roles and he didn't think it was particularly relevant for him to come and though that since he's not in the same role perhaps he should not. So I'm the only one here for Microsoft, but I'm here.
- cna
Turkey, October 5, 2017: The reported rediscovery of the Seal of Solomon, a signet ring belonging to the Bible's King Solomon, has been disputed by Turkish researchers who say the artifact dates back to the Middle Ages.
The Sun reported on Wednesday that the bronze seal, which according to occultism gave Solomon, the son of King David, the ability to command demons or speak with animals, was found when police seized the possessions of a smuggler in Turkey's central Amasya Province.
Officials found 10 other antiquities in the man's possession, including five golden tablets which had up to five pages each; a golden bull figurine and a bronze charm, both with ancient Hebrew inscriptions.
Turkish news source Daily Sabah said that experts who examined the historical artifacts believe that they date back from the Middle Ages, however, long after the 970 B.C. reign of the Israelite king.
"Officials from the Ministry of Culture and Tourism stated that they are following the judicial procedure closely, and the artifacts will be exhibited in the museum following the conclusion of the examination," the article stated.
"An investigation is underway into how the suspected smuggler came into possession of the artifacts."
Turkish authorities have been fighting ongoing artifact smuggling in the country, stemming heavily from neighboring Syria, which is in the midst of a civil war.
In a separate case police confiscated a Byzantine-era Bible on Monday in Ankara, catching the Syrian suspect who was trying to carry the $1.5 million artifact abroad.
Archaeologists discovered 3,000-year-old manure in Israel's Timna Valley back in April, which they said provided clues about Solomon and his 10 century B.C. quest to build the Holy Temple in Jerusalem.
National Geographic reported that the manure suggests significant activity took place at the specific place where Solomon is said to have been building the Holy Temple.
"According to the Hebrew Bible, King Solomon was renowned for his great wisdom and wealth, and his many building projects included a temple in Jerusalem lavishly appointed with gold and bronze objects," National Geographic said.
"Such a structure would have required large amounts of metal from industrial-scale mining operations somewhere in the Middle East, but the scriptures are silent as to their location."
Researchers also found over 1,000 tons of smelting debris at the site, which they said also gives evidence to an industrial scale production that once took place there.
- christian post
U.S., October 4, 2017: A Christian student who was expelled from Sheffield University in the U.K. for writing against gay marriage on Facebook has slammed the institution's "appalling double standards" and pointed out its acceptance of controversial Islamic beliefs shared on campus.
"Of all places, I would expect universities to be places for free exchange of ideas and debate. It is shocking that, as a student, I can be thrown out just for believing in the Bible," Felix Ngole, 39, said.
Ngole, 39, presented new evidence on Tuesday at a Judicial Review hearing at the High Court in London, concerning his removal from the two-year M.A. social work degree course after he posted on Facebook in 2015 that "the Bible and God identify homosexuality as a sin."
He noted that he was removed from the course by a committee chaired by a prominent and long-standing LGBT campaigner. Ngole outlined the professor's LGBT campaigning history, which he said created a conflict of interest, and should lead to the committee's decision to be overturned.
Ngole also submitted evidence that in December 2015, the university allowed an Islamic teacher, Fadel Soliman, to speak to a segregated student audience. Soliman apparently promoted his YouTube channel, which allegedly makes the Islamic case for domestic violence, sex slavery, and polygamy.
"I find it unbelievable that the person presiding over the disciplinary panel was a 'proud' lesbian and a veteran LGBT activist, and that fact was never disclosed to me," he stated. "I am also amazed by how the university has handled the visit of the controversial Islamic speaker."
The University of Sheffield explained at the time that since Ngole was taking a "professionally qualifying degree" with the aim of becoming a social worker, his views on gay people would affect people he might work with.
Libby Powell, solicitor with Christian Legal Center, which is supporting Ngole, told UCB Radio earlier this year that Ngole has told the university throughout the internal hearings, "I've already dealt with homosexual clients, I have homosexual friends, I don't treat them any differently and I would never dream of treating them any differently.'"
Paul Diamond, Christian Legal Center's standing counsel, pointed out that Ngole's comments were made in "a private/social as opposed to professional context."
"Mr. Ngole's expression of his beliefs was a genuine contribution to an important public debate," Diamond said, as BBC News noted. "Mr. Ngole is entitled to express his religious views; and did so in response to direct questions.
"If you philosophically believe in free speech, people should have the right to say what you don't want to hear … Society must be rational in its restrictions of free speech. Otherwise, free speech would be at the mercy of the most militant, most aggressive, most hurt, or even the most violent."
- christian post