Indonesia, May 20, 2018: An Indonesian Christian, Kurnianto, lost his mother in a spate of suicide bombings that was carried out by the members of one family last Sunday. At her funeral, the son declared he has forgiven the bomber family, which included children.
"On behalf of my mother, I apologize if she made any mistakes during her life, and please pray for her, she is now in heaven," Kurniato was quoted as saying by The Jakarta Post. "And as for the perpetrators, we forgive them and I believe my mother is in the House of the Lord."
His mother, Lim, was killed in the explosion at Saint Mary Immaculate Catholic Church in East Java's Surabaya area. The attack was part of a series of suicide bombings done by six members of the family of a person identified as Dita Oepriarto. The family killed at least 13 people and injured over 50.
Dita detonated a bomb at the Surabaya Pentecostal Church, known as GPPS, killing eight people. His two sons carried out the explosion at Saint Mary Immaculate Catholic Church, killing five people; and his wife and daughters killed one person at Diponegoro Indonesian Christian Church, known as GKI. The attacks were claimed by the Islamic State organization, also known as IS, ISIS, ISIL or Daesh.
Kurnianto's mother was standing next to the bomber's motorbike in front of the church when the explosion took place, according to the CCTV footage. "When I saw the CCTV, I don't know, perhaps it was God's beautiful plan," he was quoted as saying. "When Mama arrived at the gate, she did not enter the church [and] she stayed there about five minutes."
Kurnianto appealed to the public not to "judge any religions, because no religion asks (the believers) to do evil things."
He added, "We believe the government has done their best for the nation and state. And finally, God please help Indonesia."
The country's counter-terrorism squad has arrested dozens of terror suspects in East Java as well as Sumatra, according to The Straits Times.
Just days after the bombings, U.S. Vice President Mike Pence met with Kyai Haji Yahya Cholil Staquf, the leader of Nahdlatul Ulama (NU) Supreme Council, the Indonesia-based world's largest Islamic organization, to stand in solidarity for religious freedom and peaceful coexistence.
"It is quite an amazing thing to see the vice president of the United States and the leader of the largest Muslim organization in the world who is very intent on the promotion of religious liberty and the combating of extremism," Johnnie Moore, an evangelical communications executive and international religious freedom advocate involved in the meeting, told The Christian Post.
– christian post
Bhopal, May 20, 2018: A directive for government school students in India's Madhya Pradesh state to respond with a patriotic slogan called 'Jai Hind' (hail India) during attendance roll calls has been criticized by Catholic Church leaders.
On May 15 the education department said the government had decided to make the slogan compulsory for government schools from the start of a new academic year in June.
"This is a misplaced idea of patriotism," said Archbishop Leo Cornelio of Bhopal, head of the bishops' council in the region.
The commonly used slogan Jai Hind emerged during India's independence struggle and continues to be raised at the end of national anthem. However, Hind is a shortened form of Hindustan (land of Hindus) that excludes India's religious minorities such as Christians and Muslims.
The central Indian state's government, run by the pro-Hindu Bharatiya Janata Party (BJP), has exempted privately managed schools such as Church schools from the new practice.
But an official source seeking anonymity told ucanews.com the government exempted private schools fearing a backlash as state elections are due in December this year. The nine Catholic dioceses in the state run some 500 schools.
With all schools already saluting the national flag and singing the national anthem daily in schools, the prelate dismissed the Jai Hind slogan requirement.
"It is ridiculous," Archbishop Leo said. He added that such demands were meant to push a skewed sense of nationhood, which negated the idea of an inclusive society that accepted people of all religions and cultures.
Leaders of religious minorities such as Archbishop Leo have been complaining more widely over the BJP's pro-Hindu dominance policies and stances.
Archbishop Leo said government schools have students from various religious communities and that such slogans, instead of promoting patriotism, would create divisions by implanting notions of religious discrimination in young minds.
Education minister Vijay Shah in September outlined the intention for the Jai Hind slogan to be adopted in schools.
Father Babu Joseph, former spokesperson of the national bishops' conference now based in Madhya Pradesh, said patriotism — a sense of pride in being a citizen of nation — should develop naturally rather than being forced on people.
"But in this case, a particular ideology is promoted in the name of patriotism," he said.
"It is not desirable, especially in schools."
– ucan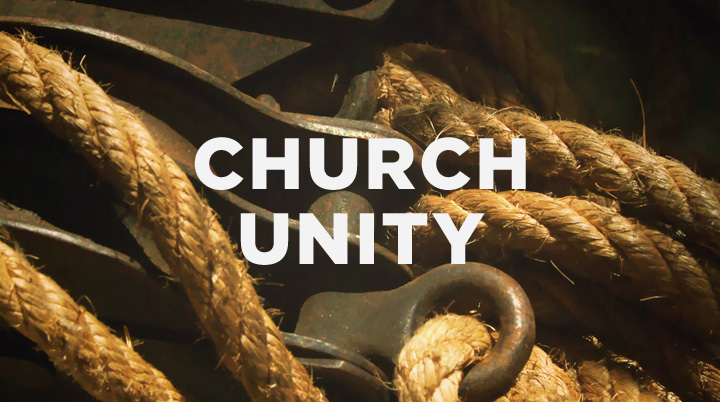 Kottayam, May 20, 2018: In what appears to be a dramatic turn of events in the more-than-a-century-old fratricidal war in the Malankara Church, Patriarch of Antioch Ignatius Aphrem II has invited Catholicos of the East Baselios Mar Thoma Paulose II, head of the Malankara Orthodox Syrian Church, for peace talks during his five-day visit to India which begins next week.
According to highly-placed sources, the Patriarch has written to the Catholicos explicitly inviting him for a meeting to initiate dialogue and reconciliation. In his letter dated May 17, addressing the Catholicos "His Holiness" (usually the Catholicos is addressed to as His Beatitude by the Patriarch), he says: "We are always in the path of peace and reconciliation in a dignified manner which is agreeable to both the sides for a better witness together as a church and to end all disputes and litigation once and for all. Our doors are open for discussions." The Patriarch will be in India from May 22 to 26 and the visit has been based on the invitation of the 'Simhasana' Bishops of the Malankara Syrian Jacobite Church.
The pontiff will be visiting New Delhi and is expected to call on the President and Prime Minister.
In his letter to the Catholicos, the Patriarch has expressed his willingness to meet him either in Kerala or in New Delhi.
Earlier initiative
In fact, the initiative for a dialogue had come from the Patriarch way back in August 2017. The Orthodox Church accepted it through a synod decision. Later, two bishops from the Orthodox Church had gone to the Patriarchate but nothing much came out it since. Interestingly, the initiative for a reconciliation this time had come from an unexpected source: Chief Minister Pinarayi Vijayan.
CM-Catholicos ties
Mr. Vijayan enjoys a close relationship with the Catholicos, who had broken the protocol and called on Mr. Vijayan when he took over as Chief Minister. Mr. Vijayan had written to the Patriarch expressing his belief that the Patriarch would be able to play a positive role in bringing about peace in the Malankara Church.
In reply to the Chief Minister's letter dated May 15, the Pontiff appreciated the Chief Minister's initiative and informed him of the invitation to the Catholicos for a dialogue. He expressed the hope that his openness and desire for peace would be met with the same spirit from the other side. He also expressed his desire to meet Mr. Vijayan.
According to Jacobite sources, unlike earlier times, the Patriarch will be staying at a hotel in Kochi and not at the Church facilities. He is expected to celebrate the Holy Qurbana at the church at the Mor Ignatius Dayara at Manjanikkara and at the Catholicate Chapel at Puthen Kurissu. The Pontiff is expected to receive heads of sister churches in Kerala during his stay here.
– the hindu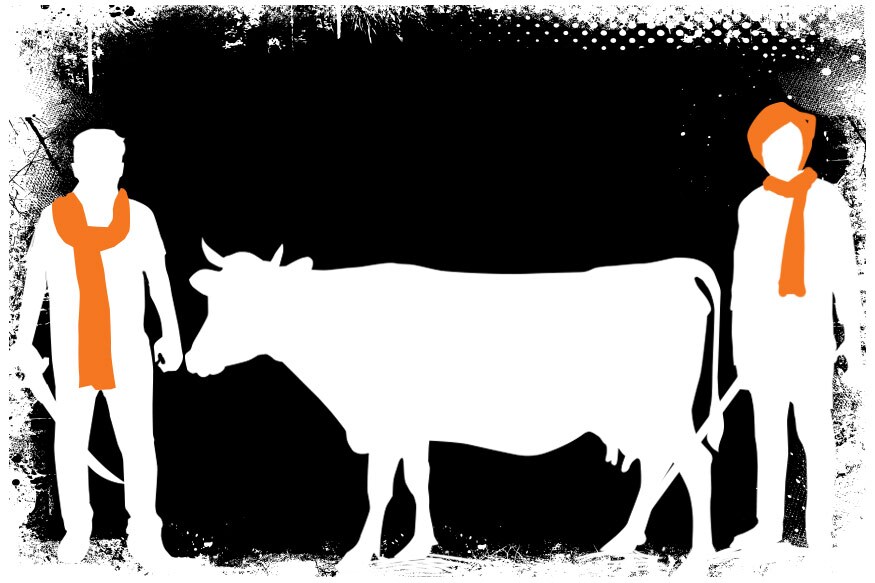 Madhya Pradesh, May 20, 2018: Two Muslim youth were badly beaten up by villagers in this Madhya Pradesh village on accusation of slaughtering a cow, leading to the death of one of them, police said on Sunday. Four accused have been arrested.
According to police, the incident happened in Amgaar village of the district on Friday morning when the village residents caught the two youth, identified as Siraj and Shakeel, with a quantity of meat. Suspecting it to be beef, they accused the duo of cow-slaughter.
A crowd soon gathered at the spot and the two youth were beaten up with sticks.
They were taken to the local district hospital where Siraj succumbed to his injuries while Shakeel was referred to Jabalpur for treatment, Badera police station Inspector Rajendra Pathak told IANS.
Pathak also said that it was yet to be ascertained which meat the two were actually carrying and samples would be sent to a Hyderabad lab for identification. Meanwhile, two sacks of meat have been seized.
He said four people have been taken into custody for the crime and further investigations were underway.
There was tension in the village following the incident and additional police force has been deployed there, said Pathak, adding the situation was now fully under control.
– business standard
Myanmar, May 15, 2018: Almost 7,000 people belonging to the largely Christian minority group in Kachin, northern Myanmar, have fled their houses since fighting between the army and a rebel group flared up in early April, according to recent figures from the Red Cross.
"It's a war where civilians are being systematically targeted by members of Burma Army … [yet] the international community chooses to overlook it," political analyst and writer Stella Naw told the UK's Guardian newspaper [on Monday], with international attention on Myanmar focused on the humanitarian crisis facing the country's Rohingya Muslims.
Thousands of lives have been lost and at least 120,000 people have been displaced in the decades-long conflict between the army and the Kachin Independence Army since the military seized control of the country in 1962.
"It is an invisible war," said San Htoi, the joint secretary of Kachin Women's Association Thailand. She told the Guardian that on a recent visit representatives of the United Nations Security Council went only to Rakhine state and "left the country without knowing [about Kachin]."
And according to Thomas Muller, an Asia analyst for Open Doors International, a charity that supports Christians who live under pressure for their faith, it is unlikely the situation will garner more attention "since Myanmar is increasingly coming under economic and political influence from China, its big neighbor."
"China tacitly supports the large Wa minority in Myanmar, and can effectively veto any inquiry into the situation of any minority, let alone any improvements or measures to bring the civil war to an end," Muller added.
Following the bombing of a mission school in the state on Saturday, Hkun Htoy Layang of Kachin Relief Fund told Christian Solidarity Worldwide, "It is outrageous that the Burma army targets a Kachin Baptist mission school. We are very concerned that the Burma army is targeting more civilians throughout Kachin State, with impunity."
Trapped in a Warzone
Yanghee Lee, the U.N.'s human rights expert for Myanmar, raised alarm over the increase in violence in Kachin in her March report to the Human Rights Council.
Last week she called for an immediate end to the fighting, saying, "What we are seeing in Kachin state over the past few weeks is wholly unacceptable, and must stop immediately. Innocent civilians are being killed and injured, and hundreds of families are now fleeing for their lives."
Internally displaced people gather at a church in Myitkyina, Kachin state's capital, on 10 May.
More than 400 displaced civilians arrived in Kachin's capital city, Myitkyina, last Wednesday, where there were already more than 4,000 other displaced people, a Red Cross spokesperson told Radio Free Asia.
Many of them have traveled long distances on foot, making their way through the forest, and ending up seeking help at local churches or existing camps for internally displaced people. Others are staying with relatives.
"The local churches are doing their best to accommodate [those] fleeing from the warzones," a local source told World Watch Monitor on condition of anonymity. "They also donate food and other materials as much as they can to help [but] prices of commodities [have gone] up to five times the usual price."
Many other displaced civilians are still stranded in the forest or have become trapped in the warzone, hiding out in the jungle without food or water, or unable to leave their villages, according to local newspaper The Irrawaddy.
According to World Watch Monitor's source, "Civilians in the warzone are threatened to leave their house or be killed; many houses are burnt down by the government soldiers."
Meanwhile a coalition of humanitarian groups in Kachin told AP that international aid shipments had been blocked by the army and that United Nations agencies and international humanitarian groups had been denied access.
The military restrictions on aid also make access to food and clean water in the camps difficult, according to AP.
The Irrawaddy reported that state-government officials had started rescue operations to help people trapped in the warzone, after more than 300 Kachin youths, joined by an estimated 1,000 other local residents, organized a sit-in protest in Myitkyina last week, calling for the government to act.
The youth movement's leader, 25-year-old women's rights champion Sut Seng Htoi, told Reuters: "People lost their trust in the State Counsellor Daw Aung San Suu Kyi because the people from the whole country elected the NLD [National League for Democracy], the civilian government, to avoid wars and fighting."
In November last year, Myanmar's Christians expressed hope that the visit of Pope Francis would help bring an end to ethnic conflict in the country, but progress stalled despite a new round of peace talks being announced during his visit.
Background
Majority-Buddhist Myanmar is made up of eight major and eight minor ethnic groups, each of which hoped for autonomy after Burmese independence 70 years ago, but some of the world's longest-running civil wars still continue there.
Christian encyclopaedia Operation World calls Myanmar "a deeply fractured nation on a political and especially ethnic level." The conflict zones along the country's borders are where most of Myanmar's Christians live, including the Kachin and Karen ethnic minorities, who have faced years of government oppression.
Christian charity Open Doors International estimates there are more than 4 million Christians in Myanmar, constituting 8 percent of the total population. Most of them live in Kachin, where 85 percent are estimated to be Christians, and northern Shan State.
A 17-year ceasefire between the KIA and the Tatmadaw (the combined forces of Myanmar's army, navy and air force) collapsed in June 2011, since then more than 120,000 people in Kachin state have been displaced.
Myanmar is 24th on the 2018 Open Doors World Watch List of the 50 countries where it is most difficult to live as a Christian.
– christian post
New Delhi, May 15, 2018: Delhi Archdiocese has started a year-long prayer campaign ahead of federal elections, saying India faces a turbulent political future that threatens the country's democracy.
In a pastoral letter read out on May 13 in all the national capital's parishes, Archbishop Anil Couto of Delhi called on Catholics in his archdiocese to start a campaign of prayer and Friday fasting ahead of elections in due in April 2019.
"As we look forward towards 2019 when we will have a new government, let us begin a prayer campaign for our country" from May 13, on the anniversary of the Apparition of the Blessed Mother at Fatima in Portugal, it said.
The pro-Hindu Bharatiya Janata Party's (BJP) five-year term ends in May 2019.
Christian leaders have accused the government, led by Prime Minister Narendra Modi of tacitly supporting Hindu groups working to establish a Hindu nation, ignoring the interests of religious and ethnic minorities.
According to Christian groups, attacks against Christians rose after Modi came to power and have spiraled in recent years.
There were 736 attacks recorded against Christians in 2017 against 348 in 2016, according to data from Persecution Relief, an ecumenical forum that records Christian persecution in India and helps victims.
"We are witnessing a turbulent political atmosphere which poses a threat to the democratic principles enshrined in our constitution and the secular fabric of our nation," the letter said.
"It is our hallowed practice to pray for the country and its political leaders, but all the more so when we approach general elections," it said.
The letter accompanied a special "prayer for our nation." It also asked parishes, religious houses and Catholic institutions to organize Eucharistic adoration every Friday and recite the prayer for the nation.
Let the "ethos of true democracy envelop our elections" and "flames of honest patriotism rekindle our political leaders" in "these troubled times as we see clouds eclipsing the light of truth, justice and freedom," the prayer said.
The nation holds in "high esteem" the values of the constitution — equality, liberty and fraternity, and for people of all castes and faith live in peace away from violence and hatred, it added
It also called for people to "bless the nation with the revival of Gospel values."
Lay Catholic leaders like A. C. Michael welcomed the campaign as a "bold and courageous" step to guide Christians to the election.
Michael, a former member of the Delhi Minorities Commission and as a past secretary of both the Diocesan Pastoral Council and Laity Council of Delhi Archdiocese, told ucanews that the campaign expresses Christian concerns for the nation.
"This can never be bettered," he said.
A Pentecostal Church leader from Jharkhand, Tomson Thomas, said the campaign was a "most necessary step to build peace and harmony in society."
"Our strength is our Lord, and our only weapon against persecutors is our prayer," he said.
Father Maria Stephen, public relations officer for the bishops' council in Madhya Pradesh said the prayer campaign should be conducted across the nation.
"This should be a beginning. And, it should then spread to other religious communities so that all together we can invoke the blessings of God for peace, harmony and prosperity of the nation," he said.
– ucan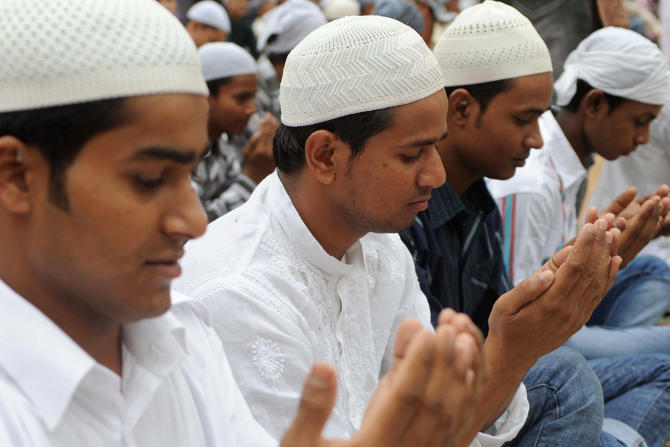 Srinagar, May 16, 2018: Hindu groups' opposition to Muslims using public places for congregational prayers is creating tension in India, with some suspecting there is a hidden agenda afoot linked to the national elections expected early next year.
An amalgam of 22 leading pro-Hindu groups have intensified their calls for a total ban on the country's 172 million Muslims conducting congregational prayers on public grounds and some roads.
Muslims have traditionally used public places for prayers if their mosques were too small to accommodate large congregations on Fridays at noon and during feast days.
The push back began on April 20 in northern Haryana state when some Hindu groups disrupted Friday prayers at a vacant plot.
Police arrested six people over the incident but released them on bail the next day, stoking concerns that the groups enjoy government patronage as India is governed by the pro-Hindu Bharatiya Janata Party (BJP).
Now the United Hindu Forum for Resistance (Sanyukt Hindu Sangharsh Samiti) are accusing Muslims of encroaching on public land to facilitate their prayers and converting the land into mosques.
But Muslims say they have no other option due to widespread poverty.
"Either they have no mosques or the mosques are too small," said Zubair Ahmad, an engineer from Gurugram where the controversy erupted.
He said offering Friday prayers in congregation is a binding principle of Islam and imposing curbs on it was tantamount to interfering in the religious affairs of Muslims.
However, some civic groups argue much more is at stake.
Ankita Das, a rights activist based in New Delhi, told ucanews.com the controversy seems to be connected with the 2019 elections as the practice has been going on for decades and no one has objected to it until now.
"This should not be looked at as something that is happening in one single states. The other states could also be targeted by this campaign, potentially creating further divisions and episodes of violence between Hindus and Muslims," Das said.
Some Muslim leaders including Ishfaq Hameed, member of a Muslim organization called Dawat-e-Islami, echoed similar sentiments.
"The BJP already proposed building a Ram temple at a controversial site [Ayodhya, said to be the birthplace of the Hindu deity] a few years ago. Now they want curbs on Friday prayers. This is as bad as things have ever got," Hameed told ucanews.com.
He said Hindu groups have increasingly harassed and attacked Muslims since BJP came to power in 2014.
"Fanatical organizations operate with full impunity. A sense of lawlessness prevails and emotive issues are being raised to settle political goals," Hameed said.
Recently, the United States Commission on International Religious Freedom accused the Indian government of doing little to prevent violence against religious minorities and the Dalit people, long considered social outcasts.
Meanwhile, a report published on April 25 indicated that sectarian violence has increased sharply over the last two years.
"In 2017, religious freedom continued its downward trend in India. India's history as a multicultural and multi-religious society remained threatened by an increasing exclusionary conception of national identity based on religion," the report stated.
Hindus form 966 million or 80 percent of India's 1.3-billion population. Muslims make up 14 percent (172 million) and Christians just 2.3 percent (29 million).
– ucan
Srinagar, May 16, 2018: Ajay Sharma, 23, is struggling for work three years after earning a master's degree in business administration with distinction. His hopes of working with an international bank look bleak.
His father, a retired government servant in New Delhi, funded his studies at a reputed institution. Even after gaining a 93 percent mark in his university exam, the jobless situation and the financial burden add to Sharma's despair.
"Things turned contrary to what I imaged during college days. The banks aren't taking any new recruits after the economy slowed down in 2016," said Sharma, who lives in New Delhi. The only job offers he got were from city restaurants with a monthly salary of about US$300.
Sharma now offers private tuition to high school students at his home and in a nearby coaching center, generating a monthly income of US$500 a month. "Can you call it a job?" he asked in a depressed tone.
Sharma is among millions of qualified young Indians forced to take up jobs that do not match their qualifications because of growing unemployment.
According to a World Bank report published on May 2, more than eight million jobs are required every year for India to keep its employment rate constant as its working-age population of those above 15 years is increasing by 1.3 million every month.
"The trend of growing unemployment in the country is worrisome and merits serious concern from the government," said Bishop Alex Vadakumthala, chairman of the labor department at the Indian bishops' conference.
In February, two million people applied for 9,500 jobs as typists and stenographers with the government of southern Tamil Nadu state, media reports said. Applicants included 992 doctorate holders, 23,000 master of philosophy scholars, 250,000 postgraduates and 800,000 graduates.
In March, 200,000 people applied when Mumbai police wanted to recruit 1,167 constables — and 423 applicants were engineering graduates. Other applicants included postgraduates in management, commerce and computer science besides graduates in mass media and communications.
A recent International Labor Organization (ILO) report said that by 2019 India will have 18.9 million unemployed people, making it the home of 10 percent of the world's jobless people.
The country will have a labor force of 535 million in 2019 but some 74 percent or 398.6 million will have poor-quality jobs. The report showed that in 2017 about 23 percent of India's working population lived in extreme or moderate poverty.
Young people's frantic search for good jobs reflects how the government is taking the young generation lightly and undermining their concerns, says Khalid Ahmad, a social activist and member of Kashmir's Youth Forum.
The pro-Hindu Bharatiya Janata Party came to power in 2014 promising massive growth and employment. However, four years later, the situation continues to be grim and is turning grimmer with each passing day.
Increasing unemployment could lead to anarchy as jobless young people can easily be lured to unlawful activities. "It will be the total breakdown of law but the government seems to be in no mood to address the issue," Ahmad said.
Working in the shadows
The ILO survey revealed that 81 percent of all employed persons in India make a living by working in the informal sector. A growing number (98.3 percent) of people aged 15-24 are working in the informal sector, compared with 67.1 percent of people aged 25 or more.
"The high incidence of informality [remains] a major challenge for the realization of decent work for all and sustainable and inclusive development," said Rafael Diez de Medina, director of the ILO's department of statistics.
The unorganized sector, which includes farming, carpet making and wayside restaurants, contains employers not registered with the government. Employees are poorly paid for irregular work and have no leave, labor rights, social security or pensions. Their employers can fire them at will.
Management graduates like Sharma are at best part of the unorganized workforce. "I studied hard for years. All I wanted was to get a secure life with a guaranteed income. I didn't pass a management degree to teach eighth-graders," he told ucanews.com.
Praveen Mishra, a Gujarat-based civil society activist and chief of rights group Jan Sangharsh Morcha, told ucanews.com that joblessness has reached unmatched proportions. Most Indians, who have been traditionally engaged in farming and trade, do not have a sense of organized jobs and do not see unemployment as an issue for the government to resolve, he said.
The government creates issues to divert the attention of young people from burning issues such as unemployment, he said.
"Sometimes unemployed youth are made to run after a filmmaker accused of offending religious sentiments, sometimes a cartoonist, sometimes they find a beef eater as their ultimate enemy, and sometimes a guy who gets cozy with a girlfriend on the metro," Mishra said.
Bishop Vadakumthala suggested the government needs to roll out schemes to help young people create their own employment.
"There should be financial assistance from the government to establish small-scale industries and create self-help groups. It could help improve the situation," he said.
– ucan
Indonesia, May 13, 2018: At least eight people were killed and 38 wounded in a series of explosions that took place around 7 am this morning in three different churches in Surabaya, the capital of the East Java province. Wisnu Sakti Buana, deputy mayor of the city, said the police arrested one of the bombers, who was about to attack the fourth target, the Cathedral of the Sacred Heart of Jesus.
A suicide attack hit the Catholic church of St. Mary Immaculate in the district of Ngagel (photo). The bomb exploded at the entrance of the parish before the 7.30 mass, while faithful were entering the church. In an initial death toll, a parishioner, a policeman and the bomber died; at least 13 people were injured.
A few minutes later, another explosion occurred at the Diponegoro building of the Christian Church of Indonesia (Gki), also in the centre of Surabaya, where two people died. Within a few minutes, another bomb exploded at the Pentecostal church of Jalan Arjuna, causing the death of one person.
At present the government has not issued any official statement, but East Java police spokesman Frans Barung Mangera has told local media that "the identification of victims is underway." Chief Inspector of the East Java Police, Machfud Arifin, said that according to preliminary investigations the attacks were carried out by suicide bombers who used motorcycles or cars separately. Analysts fear that other churches in the country could be attacked in the coming hours.
In Indonesia, the most populous Islamic country in the world, Christians represent about 10% of the population. Protestants are 17 million, 7 million Catholics (3% of Indonesians). They are often targets of extremists and terrorists' threats. On Christmas Eve 2000, bomb attacks on 11 churches scattered across the country killing 13 people and wounded 100. On July 22, 2001, in the parish of St. Anna in Duren Sawit (East Jakarta), a bomb caused five dead and injured a dozen.
– asia news
India, May 12, 2018: More Christians in India who share their faith face a jail sentence of up to five years due to the expansion of an anti-conversion law.
Uttarakhand has become the seventh state in India to adopt the law, according to Christian charity Release International, which supports persecuted Christians worldwide.
The new law requires clergy who lead a person to Christ to give one month's notice before doing so, which will spark a police investigation into the proposed conversion. Also, individuals wanting to change their religion must first get permission from the state government.
"These so-called 'Freedom of Religion' laws have exactly the opposite effect," said Paul Robinson from Release International. "They are intended to limit the freedom of individuals to change their faith, and the freedom of Christians to share their faith. These laws are the result of a hard-line Hindu backlash to prevent the spread of Christianity in India."
The charity said it's seen a rise in the number of attacks against Christians and the churches in India. The attacks coincide with the rise of extreme Hindu nationalism. Hindu nationalists believe that to be Indian is to be Hindu, and will not tolerate other faiths.
Militants have beaten, threatened and killed church workers. They have tried to force Christians to renounce their faith and convert to Hinduism. They have also bombed, torched, vandalised and demolished churches and Christian schools, and disrupted services and prayer meetings.
Anti-conversion laws are now in force in Uttarakhand, Odisha, Madhya Pradesh, Chhattisgarh, Gujarat, Himachal Pradesh and Jharkhand. Similar laws are pending in Rajasthan and Arunachal Pradesh. There have also been moves to impose anti-conversion legislation that would be binding across the whole nation.
– premier