Pakistan, November 15, 2018: The conservative Islamist political alliance Muttahida Majlis-e-Amal (MMA) flooded the streets of Lahore on Thursday, demanding from the Supreme Court to reverse the acquittal of a Christian woman condemned to death for blasphemy.
Leaders of the Islamist conservative alliance Muttahida Majlis-e-Amal (MMA), took the stage to denounce the Supreme Court's decision to overturn the death conviction of Asia Bibi for blasphemy.
The president of the MMA alliance, Maulana Fazl-ur-Rehman, stated that "we will never hesitate to scarify lives to honour the Prophet," calling for the Supreme Court to revert its verdict "or this agitation will continue."
Asia Bibi was sentenced to death by hanging in 2010 for allegedly making derogatory remarks about the Prophet Muhammad during a dispute with co-workers.
The dispute arose after she was reprimanded for drinking water from her neighbours' glass because she's not a Muslim, reports say.
Bibi has denied the allegations but has spent most of the last eight years in solitary confinement. On November, Pakistan's Supreme Court overturned her conviction citing flimsy evidence.
– al masdar news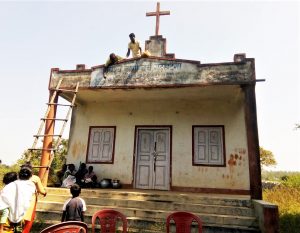 Jharkhand, November 13, 2018: Five families in eastern India were at a worship service last month when they received a phone call telling them to return to their homes immediately.
The Christians rushed nearly four miles from their church in Lisiya village to their homes in Durula, West Singhbhum District in Jharkhand state, where they found the shanty of one of the families in ruins. Villagers under the influence of tribal movement Adivasi Ho Samaj had left the home of Sidiu Bari and his family in shambles.
Members of the Adivasi Ho Samaj, which in turn had come under the influence of Hindu extremists to join forces against the spread of Christianity, persuaded villagers that they must drive the five Christian families out, area resident Subod Sinku told Morning Star News.
"They damaged Bari's roof, threw away their clothes and utensils and took away a sum of 20,500 rupees [US$280]," Sinku said. "Even after all this, they were not done. There was lot of verbal abuse and verbal grilling that continued for at least a week after the [Oct. 18] incident."
Threatened with expulsion from the village and with seizure of their farmland, three of the five families converted back to the tribal religion, Sarnaism, he said.
"Pastors and Christians from Lisiya and surrounding village churches tried to encourage them to continue in the Christian faith in these testing times," Sinku said. "But we were only able to get Sidiu Bari to write a complaint and report the matter to a local police station."
Police advised against filing a First Information Report (FIR), telling the Christians to try to settle the matter "amicably," he said.
Another source said on condition of anonymity, "The situation in Jharkhand is turning worse since the Ho Samaj joined hands with the RSS [Hindu extremist Rashtriya Swayamsevak Sangh], holding meetings to instigate the tribal population against their own brethren for choosing to follow Christ."
Sinku, 25, said that in his home village of Deoghar District, his family has warned him that he will be thrown out of his parents' home and will not receive his share of land if he continues in his Christian faith.
"Putting faith in Christ is a matter of heart, and gradually as a new convert from the Adivasi religion grows in fellowship with other Christians, one's entire lifestyle gets transformed," Sinku said. "You learn many things. You become particular about hygiene, your intake of food, dressing, and you are not afraid to move to the city for education and get a job. This is not how indigenous tribes live. And, they think that we can afford the clothes, food and education from the supposed amount we received because of conversion to Christianity. It is completely false."
Church Building Converted
In Ranchi District on Oct. 20, Sarna members broke a lock and barged into a church building while Christians were away attending a burial service of a young female member at another site, area residents said.
In the absence of anyone at the church building in Garh Khatanga, Hindu and tribal religion extremists surrounded the structure. Outside elements had instigated the villagers, who joined the extremists in breaking a cross on the building and chanting slogans against Christianity, Pastor Amandeep Bodra told Morning Star News.
Church members heard about the attack but, occupied with comforting family members who had lost a child, they decided not to try to stop them and thus avoided a fight, the pastor said. The next day they reported it to police, who have taken no action, he said.
"The Sarna activists had removed the cross and had set up a signboard saying, 'Sarna Bhavan [Sarna Complex],' and the police tell us to compromise with them," he said.
The church purchased land and constructed its building on it about six months ago, and no one objected, he said. The now 70-member church had begun meeting in 2014.
The tribal animists have put their own lock on the building, which they have not been using, and they do not let the church use it, the pastor said.
"If we also break open the land and claim it back, the situation will get worse," he said. "Police will not wait long to book severe cases against us, and there will be physical violence against us."
Church leaders told the village president that they are willing to forfeit the land and requested the official show them another plot for construction of a church building, Pastor Bodra said. They have not heard back from him and are worshipping in a congregation member's home.
Livelihood Denied
In Surlu village, dozens of RSS members and tribal animists on Oct. 5 met to plan how to punish villagers for becoming Christians.
"The village president agreed to the propaganda put forth by them," said area resident Nirmal Boraiburu. "Their plans were very harmful. They decided that Christians should not be allowed to go into the open fields to answer the call of nature. How can a human survive in such conditions?"
The Hindu extremists and Adivasis later told the Christians that they can farm their fields, but that they cannot pass through others' fields to get to their own, Boraiburu said.
"Which means there will not be a path for us to walk to our field," he said. "How can we plough or grow a crop when we can't even enter the field? The entire village joined hands against us that nobody would give us work. But what prompted us to vacate the village was that some women made an announcement that now that these Adivasis have converted to Christians, they are no longer our tribe's, and that Adivasi men are free to rape Christian women."
The Christians have fled to Odisha state, Boraiburu said
"The pastor and believers here helped us build some huts to take shelter," he said. "There in Surlu, women are usually alone at home after men go to work; it is not safe anymore. My two sisters are pursuing their studies, and dad works, in Chaibasa District. I left the property and everything in Surlu for their safety."
As a handful of Christians among the majority Sarna adherents, they would have risked provoking the entire Adivasi community against them by reporting them to police, he said.
Christians Framed
Earlier in Bokaro District, Hindu extremists used an elderly, bed-ridden man to give a false police statement of forcible conversion against Christians, sources said.
The ordeal began when pastor Sikandar Ravidas received a phone call from a police inspector telling him to bring documents related to church construction, on the request of revenue authorities.
Pastor Ravidas went to the police station near Lal Mithiya village, along with his father, Mahabir Das, and Binod Ravidas. There the inspector insisted they go with him to Chandrapura police station, said the pastor's uncle, Manoj Ravidas.
"We received a phone call after he was taken into custody in Chandrapura," Manoj Ravidas said. "He called us saying to pick up the documents, as they are being sent to jail the next day. After reaching the police station, we learned that police wanted to frame Binod Ravidas, former president of Lal Mithiya, in a case."
A village official who is a staunch supporter of the RSS and the Hindu extremist Bharatiya Janata Party used the elderly Mani Ravidas to give a false statement to police that Christians were involved in forced in conversions, Manoj Ravidas told Morning Star News.
"The complainant, Mani Ravidas, is a bed-ridden old man," he said, adding that the official obtained his thumb prints to sign an FIR against Binod Ravidas. "He brought the pastor into picture to make the case stronger under the state's anti-conversion laws."
Eight Christians, including the pastor, Ajay Ravidas, Lakhi Devi, Hiralal Shaw, Motilal Shaw, Robert Edward, were booked on Sept. 26 under Section 298 of the Indian Penal Code (IPC) for wounding religious feelings, and under Section 4 of Jharkhand's "Freedom of Religion Act" (anti-conversion law). Under the law, forcible conversion can be punished with up to four years of prison and a fine of 100,000 rupees (US$1,370).
"Pastor Ravidas' wife and their 3-year-old are now under the protection of believers in Lal Mithiya village," Manoj Ravidas said. "Even their own relatives can't meet her or provide any sort of help as, the official might plot against them as well. He has a criminal history."
Ajay Ravidas was taken into custody after he tried to report Hindu extremists chasing him on motorbikes, Manoj Ravidas said.
"He went to the police station to report against the bikers, but police arrested him instead," Manoj Ravidas said. "He discovered in the police station that he also has been booked in the same FIR filed on Sept. 26."
The initial judge and an additional district judge have rejected bail petitions.
"We are urging the church members to be united and strong, but they are very upset that the pastor has been in jail for more than 40 days now," he said.
The coordinator of legal advocacy group Alliance Defending Freedom-India's Jharkhand unit, Sandeep Tigga, said it is sad that lower courts refuse to take cases booked under the anti-conversion law, so the file gets passed to appellate courts, where matters remain in litigation for so long.
"Christians avoid taking legal course of action in most cases as they fear revenge attacks from extremist groups," Tigga added. "Most of the Christian youth are the first generation getting into education, and they don't want court cases to be an impediment to their studies, and even if they take a courageous step to report, police advise them to settle with the help of a village council."
ADF-India organizes sessions for pastors, youth leaders and Christians in Jharkhand to make them aware of their rights and provisions in the law, Tigga said. ADF undertakes legal advocacy for religious freedom in several countries.
The group notes in its campaign celebrating the 70th anniversary of the U.N. Universal Declaration of Human Rights that it is sadly ironic that Christians are persecuted in India, a country with a long tradition and legal framework of freedom of religion. Article 18 of the U.N. declaration asserts that believers have the freedom to practice their faith "in teaching, practice, worship and observance," ADF notes in its campaign to obtain signatures supporting the Geneva Statement on Human Rights at www.ImHumanRight.org.
The hostile tone of the National Democratic Alliance government, led by the Hindu nationalist BJP, against non-Hindus, has emboldened Hindu extremists in several parts of the country to attack Christians since Prime Minister Narendra Modi took power in May 2014, religious rights advocates say.
India ranked 11th on Christian support organization Open Doors' 2018 World Watch List of countries where Christians experience the most persecution.
– morning star news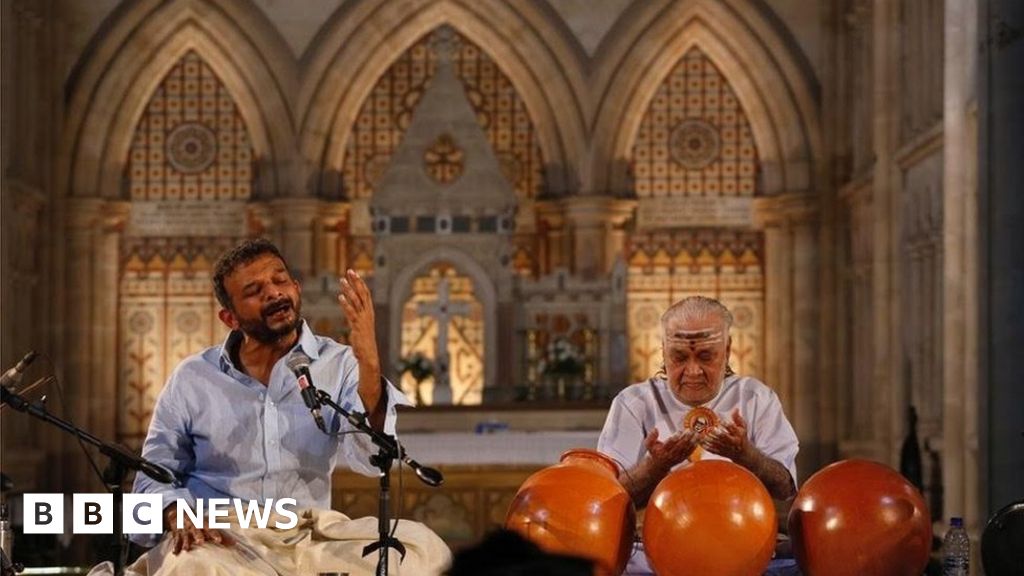 New Delhi, November 15, 2018: A concert jointly organised by Airport Authority of India (AAI) and SPIC-MACAY scheduled for November 17 in Delhi has been cancelled, allegedly due to criticism from right-wing trolls over the participation of Carnatic singer T.M. Krishna.
Krishna has been at the receiving end of abuse from the right-wing for lending his voice to Christian Carnatic songs. He has been called "anti-India", "converted bigot" and "Urban Naxal" among other things.
According to the Indian Express, the concert was to be part of a two-day "Dance and Music in the Park" festival at Nehru Park in Chanakyapuri. AAI made the announcement on November 5, on its Twitter handle, sharing details about the performers over the following week.
Krishna's participation was announced on November 10. However, late on Tuesday night, cultural body SPIC-MACAY was informed by an email that the concert had been called off because of "some exigencies of work". "…we are not in a position to go ahead with the dance & music concert jointly organised with SPIC MACAY on 17th and 18th November, 2018 at Nehru Park, New Delhi. Hence, we request you to kindly postpone to a new date and inform all concerned. The new date will be discussed with SPIC-MACAY soon," the email said.
Krishna said he would be willing to perform at any other venue on the same day, adding, "Give me a stage anywhere in Delhi on November 17, I will come and sing. We just can't let ourselves be cowed down by this kind of threats."
However, AAI chairman Guruprasad Mohapatra denied the concert was cancelled due to the right-wing campaign against Krishna. "We have some issues. Some exigency has come up and we are not free that day. Whatever note we have given in the media, that is all, there is nothing more I want to say on this," Mohapatra told the Indian Express.
AAI's invitation had been retweeted by Krishna on Monday, which prompted trolls to target the government body. Bureaucrats and senior government functionaries were tagged by the trolls, including railways minister Piyush Goyal and civil aviation minister Suresh Prabhu. The trolls accused Krishna of being "anti-India".
Krishna was previously informed by SPIC-MACAY that the concert would go ahead despite the Twitter campaign against his participation. "However, the situation changed by Wednesday evening, and AAI clarified that the concert had been postponed and the new dates would be announced shortly. Besides Krishna, dancers Sonal Mansingh and Priyadarsini Govind, and sitarist Shahid Parvez Khan were to perform at the weekend event," the Indian Express reported.
Krishna has been target of Hindutva groups and right-wing trolls because of his views on secularism and caste prejudice in music. Earlier this year, a temple in Maryland in the US was forced to cancel his concert after Hindutva groups accused him of singing Christian hymns. Other Carnatic musicians too have been forced to cancel their concerts because of alleged "anti-Hindu" sentiments because of their participation in Christian Carnatic music concerts. Christian Carnatic is an established genre of music that has been active since at least the 19th century.
Writing for The Wire, Krishna had said,"The noise and fury created over the rendition of Christian lyrics in Carnatic mode has swallowed any possibility of a serious or sane conversation."
– the wire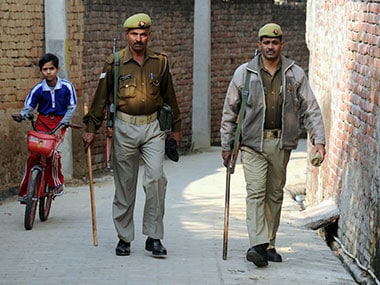 New Delhi, November 15, 2018: A Christian group has urged the Uttar Pradesh government to arrange adequate security for Christians ahead of Christmas season this year after the state witnessed a spate of anti-Christian incidents.
The Religious Liberty Commission of Evangelical Fellowship of India released a document showing the state ruled by pro-Hindu Bharatiya Janata Party under the leadership of Chief Minister Yogi Adityanath has recorded 44 anti-Christian incidents, the highest among Indian states.
"Since the Christmas Season is fast approaching, we appeal to the Chief Minister to ensure that Churches are given adequate security so that the community can observe the festival of love and universal hope in peace," said the release from Evangelical Fellowship of India.
Hindus dominate Uttar Pradesh's 220 million people while Christians make up a tiny minority forming 0.18 percent of the population.
However, the Uttar Pradesh topped the list of states with 44 anti-Christian incidents in the past two months, while 71 such incidents were documented across India.
The months of September and October 2018 have been particularly troublesome and have witnessed the maximum number of incidents in the state. September saw 28 incidents while 16 incidents were recorded in October.
The Evangelical release appealed to Chief Minister Adityanath "to restore the confidence of the Christian community by enforcing law and order and through exemplary punishment to communal elements who attack peaceful Churches and worship services on flimsy and made up charges."
It also appealed to Home Minister Rajnath Singh and Prime Minister Narendra Modi to take a note of the situation not only in Uttar Pradesh but across the country and take measures to curb impunity and to ensure the rule of law.
The increased violence against Christians this year was result of a "systematic campaign" in Jaunpur district that Christian missionaries are converting hundreds of village poor to Christianity. Attacks started and then spread to other districts like Azamgarh, Pratapgarh, Siddharth Nagar, Barabanki, Ghazipur, Gorakhpur, Agra, Kanpur and Varanasi.
"Both the police and the right-wing mobs have been disrupting worship services and harassing the worshippers. Videos have surfaced on social media, in which the police are seen blocking roads and discouraging people from attending worship services and asking them to go away," the report said.
Right wing Hindu groups attacked churches and cases filed with police accusing pastors of engaging in "conversions through force or fraud".
The documentation recorded 71 incidents of anti-Christian violence across India in September and October. Besides the 44 incidents in Uttar Pradesh, six were in Jharkhand, four in Tamil Nadu, three each in Bihar and Telangana, two each in Rajasthan, Uttarakhand, Chhattisgarh, and West Bengal. States like Jammu-Kashmir, Assam and Madhya Pradesh recorded one incident each.
A total of 195 incidents have been documented from January 2018 till October 2018.
– ucan
Vietnam, November 12, 2018: Rights groups have condemned a move by the Vietnamese government to put a well-known Catholic blogger and activist on trial for "affronting" the national flag, calling it a direct attack on her freedom to express her views.
Huynh Thuc Vy is due to stand trial on Nov. 22 for "insulting a national emblem under Article 276 of the penal code," according to an announcement by the People's Court of Buon Ho in Dak Lak province.
If convicted, Vy faces "re-education" for six months to three years in jail.
Vy, co-founder of Vietnamese Women for Human Rights, a domestic civil society group working for local women's rights, has been under house arrest since August after police detained her and confiscated her cell phone, laptop and camera.
She had previously refused to answer a police summons to face questioning.
Police wanted to talk to her about a picture she posted on Facebook in September 2017, which featured her and a national flag smeared with white paint.
The 33-year-old mother of one said she "sprayed paint on the flag to symbolize my freedom to express my views. This was part of a series of actions, highlighting my belief that all Vietnamese have the freedom to express their political views."
Vy said on Facebook that she is not concerned about the trial. "My health and business are the most important things now," said the dissident who earns a living as a coffee supplier.
Catholic priest and rights activist, Father Anthony Le Ngoc Thanh, accused the government of arbitrarily charging Vy because Article 276 was revoked in a 2015 amendment to the penal code.
"Vy's expressed her political views and did not violate the law because the constitution allows her the right to free speech," Father Thanh said.
He said it was grossly unjust to try her on such a charge.
Many football fans wrap national flags around their bottoms in public places and are not prosecuted, he said.
He said Vietnamese are not proud of this flag, which is a symbol of the sufferings endured by people since the country's reunification in 1975.
Many rights, civil society and religious groups and activists have said that the national flag connected with the communists-led revolution to take power is not chosen by the people.
"The state represented by the flag is a totalitarian party-ruled state which deprive civilians of all basic rights of freedom," they said in a petition. The people are forced to worship the flag so as to serve the tyrannical government, they added.
They condemned corrupt authorities accepting bribes allow companies to cause rampant pollution, police keep untold numbers of prisoners of conscience behind bars, publicly attacking rights activists and torturing them in detention centers.
They said Vy's act of tainting the one party-ruled government's flag aimed at not inciting viewers to use violence, causing riots or danger to public security.
"Her behavior only express the strongest disapproval of the government's failure of state management," they said adding that patriots must have a duty to protest against the government's wrong policies.
"We ask the government to annul the prosecution against Vy and to end crackdown on local dissidents," they said.
– ucan
Bhopal, November 12, 2018: Violence against Christians have increased this year across India, which Christian leaders say was part of a pro-Hindu political strategy ahead of general elections next year.
The first nine months of this year has recorded a sharp increase in the anti-Christian incidents, especially in states ruled by pro-Hindu Bharatiya Janata Party (BJP), which supports the idea of turning the country a Hindu-only nation.
"At least 110 Christian pastors were jailed since January this year across India, an all time high. And 15 of them are still in jails," said Shibu Thomas, founder of ecumenical forum Persecution Relief, which keeps a record of violence against Christians.
Other incidents of violence such as assault on pastors, attacks on Christian institutions, worship places and false police cases against Christians also increased in most states, showed the data compiled by the ecumenical forum.
At least 15 of 29 Indian states regularly witness incidents against Christians, it said.
Until June this year 207 incidents were reported. But the cases shot up lately with August and September alone recording 97 case.
The data showed an increase in each month with with 57 incidents of violence in September alone, with 28 of taking place in Uttar Pradesh state, where Christians are a minuscule minority forming some one percent of state's 220 million people.
Christian leaders like Archbishop Leo Cornelio of Bhopal say the attacks have clear political connection with BJP projecting itself as the champions of Hindu interests to placate the majority community in its attempt to retain power in the next general election due in May.
"We are living in a dangerous situation. Christians are attacked and sent to jails for alleged conversions. Muslims are targeted for terrorism," said Archbishop Leo Cornelio of Bhopal.
He said the socially poor like Dalits and tribal people and Muslim minority are "victims" of violence by Hindu groups that work to make India a nation of Hindu dominance.
Since BJP came to power in 2014 in New Delhi mob violence increased in the name of protection of cow, a revered animal in Hinduism, creating a nation uproar.
The attacks against Christians and false police cases are "part of a well-orchestrated strategy to defame the community" which aims to present Christians as law breakers, Archbishop Cornelio said.
"They know it takes hell of lot of time to settle a case in court on account of huge delay, by then Christians get cleared of a case, the damage is already done", he regrets.
Christian leaders like Thomas say governments in BJP ruled state tacitly support Hindu violence against religious minorities "turning India a land of communal discord."
The BJP now controls governments in 22 of the 29 states either on its own or with alliance partners.
"We have never seen such a situation where police personnel accompanied by Hindu fundamentalists entering Christian churches and homes to arrest pastors," notes Thomas.
"Even if we file complaint against fundamentalists, they are not taken on record," he said. Uttar Pradesh, the most populated state of 220 million people, is the most communally polarized state with 195 communal incidents reported in 2017, according to government data.
Persecution Relief reported 57 incidents of attacks against Christians in Uttar Pradesh in until September this year, including arrest and jailing of pastors.
Pastor Ashok Benjamin of Bareilly district in Uttar Pradesh told ucanews.comthat "situation in Uttar Pradesh is at its worst and many cases go unreported".
Pastor Benjamin said attacks against Christians increased with a Hindu monk-turned-politician, Yogi Adityanath, becoming state chief minister in March 2017.
– ucan
Kochi, November 12, 2018: The National Lawyers Forum (NLF) of Catholic clergy and Religious would continue its advocacy for poor people's rights in India.
This is was one of the resolutions that were passed after its annual meeting held at Pastoral Orientation Centre (POC), Kochi, Kerala, said Father Kulakanta Dandasena, a participant.
More than 82 persons from all over India attended the November 8 -10 meeting for pursuing justice and peace, Advocate Father Dandasena told Matters India.
The role of Catholic clergy and religious advocates is that without advocates a victim cannot get his rights. Legally protecting the client who needs justice with compassion and love is the priority of NLF, he added.
The NLF was formed in 2017 works to reinforce among the Catholic religious the significance of practicing law in courts to ensure justice following Christian teachings.
The network funds as a catalysts in defending the cause of the poor and marginalized, and be a watchdog of the evolving legal system in the changing socio political scenario in India.
– matters india
New Delhi, November 12, 2018: Indian Muslims are upset about a directive that restricts Muslims who wish to pray at the iconic Taj Mahal in Agra city of Uttar Pradesh state.
The Archaeological Survey of India (ASI), which is tasked with the monument's management, said in a Nov. 5 order that only Muslims living around the Taj Mahal can pray on Fridays in the mosque adjacent to the mausoleum.
Muslims from other areas are barred, Vasant Swarankar, superintending archaeologist at the ASI's Agra chapter, told media.
Namaz (prayers) can only be offered on Fridays. Imams and staff can enter the mosque only from noon to 2 p.m., according to the order.
The world-renowned mausoleum was built by Mughal emperor Shah Jahan in memory of his wife in 1658.
The UNESCO-designated world heritage site receives more than 200,000 overseas tourists and some 4 million local tourists every year. But Friday is a holiday when no tourists are allowed.
The ASI said it was only implementing a July Supreme Court order that only residents of Agra should be allowed to enter the mosque for congregational prayers as unregulated entry could adversely affect the monument.
However, leaders of Muslims, who comprise 14 percent of India's 1.2 billion people, say the order is unnecessary.
Molvi Mohammad Amin, a Muslim cleric based in Jammu, questions how prayers could adversely affect preservation of the mausoleum.
"For the past more than 300 years, Muslims have prayed in the Taj mosque. If prayers had affected it, the structure wouldn't still be the most beautiful in the country," he told ucanews.com.
He said the ban was part of the anti-Muslim policies of the state and federal governments run by the pro-Hindu Bharatiya Janata Party (BJP).
Syed Ibrahim Hussain Zaidi, president of Taj Mahal Masjid Management Committee, said those who bar Muslims from offering prayers are trying to hide government failures in preserving the place.
"The order is illegal and arbitrary. The party in power has an anti-Muslim mindset and I am meeting with the government to sort out the issue," he told media soon after receiving a copy of the ASI order.
Molvi Gulzar Ali, a religious scholar, termed the ban "a worrisome trend."
"If there is a mosque, Muslims hailing from anywhere in the world can pray there. The order issued by the government is bizarre and unnatural to the core," he said.
"The government wants to project that Muslims who want to pray there are destroying the mausoleum. Is that acceptable?"
Many Hindu organizations have been raising objections over the Taj Mahal, calling it a "blot on Indian culture" because it was built by a Muslim king during Muslim rule in a Hindu-majority land.
Senior BJP leader Sangeet Som in October last year claimed that the monument was built by "traitors and those who wanted to wipe out Hindus" from the country.
The state government led by BJP leader Yogi Adityanath has not allocated any special budget for the preservation of the Taj Mahal since the party came to power in the state in 2017.
In an interview this year, Adityanath claimed that that if required he will not hesitate to change the Taj Mahal's name to "Ram Mahal." Ram is a revered God in Hinduism.
– ucan
Pakistan, November 5, 2018: Saiful Mulook, who defended Asia Bibi in a case that has led to the assassination of two Pakistani politicians, is hiding out in the Netherlands.
Islamist extremists have demanded the public execution of Asia Bibi, 47, who was acquitted after eight years on death row.
The Supreme Court overturned her conviction last week,claiming she was sentenced on weak evidence.
The mother-of-five is believed to still be trapped in a Pakistani prison for her own safety.
Now her lawyer has revealed United Nations staff urged him to leave Pakistan on Saturday following her acquittal.
Mr Mulook said: "I was put on a plane against my wishes. I am not happy to be without her. I would have been much happier if I was in the same place as her.
"But everybody said I was a prime target."
He told reporters he did not know whether his client had already been released from prison, or where she would want to seek asylum.
UN officials were refusing to reveal the details "for security reasons", he said.
Bibi was convicted in 2010 for allegedly making derogatory remarks about Islam during an argument with her neighbours.
Violent protests followed her acquittal as government officials agreed to try to stop her leaving the country.
Her husband Ashiq Masih has begged the UK, US or Canada to grant her asylum.
Mr Masih said: "I am requesting the prime minister of the UK help us and as far as possible grant us freedom."
Dutch politicians have said they support offering temporary shelter to Bibi if she flees there.
Mr Mulook said Italy had offered asylum to both Bibi and her family and his own family, but that they had not accepted the offer straightaway, as U.N. staff said they would make arrangements.
Islamists have shut down major cities in Pakistan with waves of demonstrations folowing the court's decision.
The demonstrators threatened to escalate the protests if she was allowed to leave the country.
Pakistan's authorities struck a deal with the hardline Tehreek-i-Labaik (TLP) party to quell the protests.
– express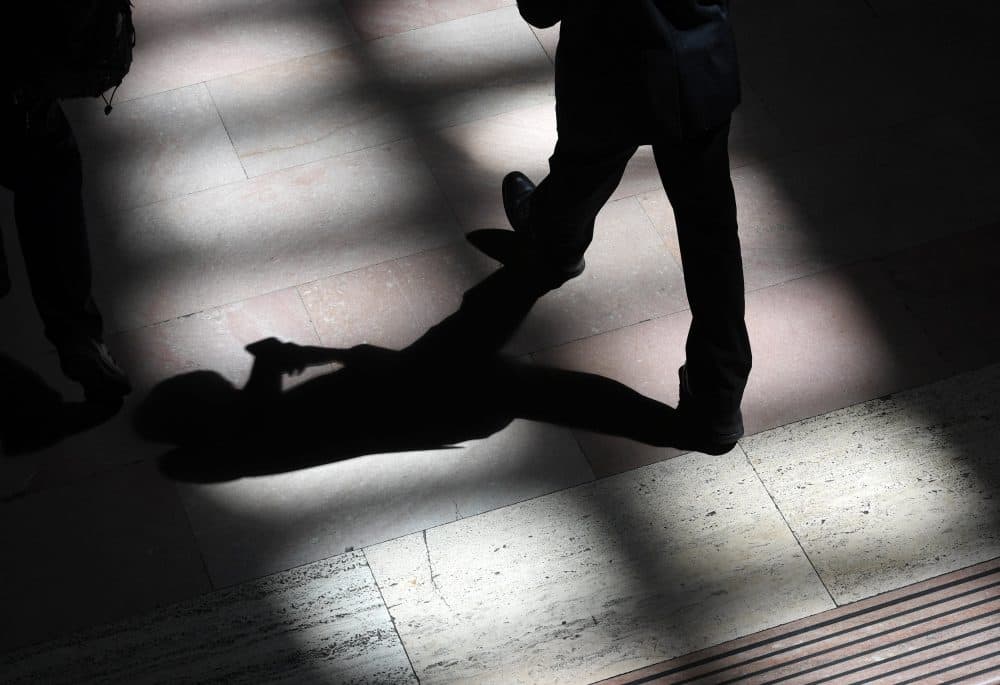 Kerala, November 3, 2018: A Catholic priest was found dead on November 3 near a railway track in Changanacherry, Kerala, southern India.
The priest has been identified as Father Mukesh Tirkey of the diocese of Ambikapur in the central Indians state of Chhattisgarh.
The police have recovered a suicide note from the 36-year-old priest's room which read, "This is my own decision. Please respect my decision and pray for my soul."
The Oraon tribal priest was last seen at the chapel of Cana, the family apostolate institute of the Archdiocese of Changanacherry, that he joined 18 months ago.
As he was not found late in the night the institute officials informed the police, who came and searched his room and found the suicide note, reports newsatindia.com, a Kerala-based news portal.
The police found the priest's body around 30 minutes after midnight on the railway track at Thuruthy, which is some 80 km southeast of Kochi, Kerala's commercial capital.
The Cana officials reportedly informed the Ambikapur diocese at night. The diocese has sent the deceased priest's brother, Father Neelam Tirkey, to Changanacherry, which is some 2,350 km southwest of Ambikapur.
The Cana officials have said that a decision on the funeral would be taken only after Father Neelam's arrival. Meanwhile the body has been kept in a mortuary. The body could be buried in Changanacherry or taken to Ambikapur, depending on Father Neelam.
– matters india