Pakistan, July 24, 2017: A 32-year-old Christian has died as a result of injuries inflicted by his Muslim employer. The man's name was Javed Masih and he lived in Kamalpur on Sargodha Road, Faisalabad district. He worked for Bilal Wahla to pay a debt of 350,000 rupees [about 2900 euros] contracted by his family.
Officially, he would have to sweep the musings of the Muslim, take care of the animals, milk the cows, and distribute the milk. In reality Javed was treated like a slave. Accused of stealing a biker's motorcycle, the Christian was repeatedly beaten with sticks and other objects. He was taken to the hospital and died from serious torture.
Speaking to AsiaNews Imran Masih, Javed's older brother, denounces: "We want justice. We are poor and therefore the police refuse to listen to us and record the complaint. Large landowners are threatening serious consequences because we have opposed any compromise. All this is because we are Christians and poor. "
Javed Masih was one of six children (five males and females) of Irshad Masih and Naseem Bibi. In 2014, his parents contracted a debt with the Muslim owner. Upon his father's death, the deal was signed with the wealthy landowner Wahla, alias Jutt: Javed worked for the Muslim and in return he would have 7,000 rupees deleted from the debt every month [equal to 57 euros, ed]. Under the agreement, Javed was required to work 24 hours a month. But in reality he was enslaved.
On June 20 some unknown criminals stole a motorcycle from Bilal Wahla's private estate. The latter immediately blamed his employee, beginning to torture him cruelly and assigning new jobs to him. For his part, Javed rejected allegations of theft, but given the debt – he had no choice but to resist and continue working.
On July 18, after completing the daily assignments, Javed asked for an hour to leave to meet some friends. Returning after two hours, he found the furious master waiting for him, who struck him without any justification until he left the Christian bloody and broken. The next day, Javed was taken to the Allied Hospital in Faisalabad, where doctors pronounced him dead.
At that point the threats of the Muslim and other landowners began who tried to corrupt the family of the Christian to reach a compromise. Faced with their rejection of the Masih, Bilal Wahla tried to cover up the murder by stating that it was a case of suicide. Instead, Javed's relatives filed a complaint at the Nishatabad police station. But to date, Imran Masih complains, the agents "have not yet accepted our statement. The police department must arrest and punish the culprit according to the law. We do not want any compromise. We want justice for our innocent brother. "
- asia news
Philippine, July 22, 2017: Peace negotiations aimed at ending almost half a century of communist insurgency in the Philippines collapsed this week after President Rodrigo Duterte said he was no longer interested in talking peace with the rebels.
"I no longer want to talk to them. They have killed many of my police. They have killed many of my soldiers," said the president in a speech during a visit to troops in Marawi on July 20.
Duterte announced that communist New People's Army rebels would be the next target of military operations after authorities address the ongoing conflict with terrorist groups in Marawi.
"After this, damn this war, once we finish off the [terrorists], we will reorient and go after the [New People's Army] because they owe us a lot. I don't want to talk to them anymore," said Duterte.
The president ordered a stop to ongoing peace talks with the rebels following attacks launched by communist guerrillas against government forces.
Two soldiers were killed and five others, including four of Duterte's security escorts, were wounded in recent attacks launched by the rebels in the provinces of Palawan and North Cotabato.
It is not the first time that Duterte has halted peace negotiations with the communists. In February, he also stopped the talks after the rebels announced they are lifting a unilateral ceasefire.
Exiled rebel leader Jose Maria Sison, founding chairman of the Communist Party of the Philippines, said the peace process seems not to be necessary at this time because of the government's "obsession with martial law and mass murder."
Duterte declared martial law across the southern Philippine region of Mindanao following terrorist attacks in the city of Marawi that resulted in the displacement of some 300,000 people.
In a statement from the Netherlands, Sison said there is really "no need" for the negotiations if the government continues "to frighten in vain the revolutionary forces into surrendering and giving up their revolutionary struggle."
The Philippine military, meanwhile, accused the rebels of using the peace process to consolidate and beef up its ranks.
"Indeed, it is a futile effort to continue to talk peace with the group whose members … senselessly kill our soldiers that defend and protect our people," said military spokesman Col. Edgard Arevalo.
The president's decision to end the talks also got the support even of the opposition in Congress.
Senator Franklin Drilon, head of the minority bloc in the Senate, said he agreed with the president's decision.
Peace negotiations between the government and the rebels began in 1986 during the administration of former president Corazon Aquino. It was followed by nearly three decades of talks that ended in failure.
In August last year, formal negotiations between the government and the communist-led National Democratic Front re-opened in Norway.
- ucan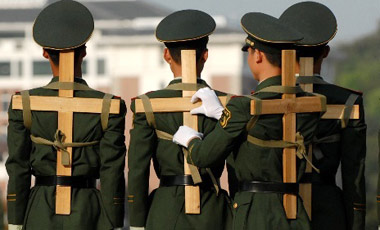 China, July 21, 2017: "Party members should not have religious beliefs," but follow atheist Marxism; otherwise, they will be punished, said Wang Zuoan, director of the State Administration for Religious Affairs (SARA), in an article cited by the Global Times, an English-language communist newspaper.
The statement shows that, despite threats, the issue is still a problem. Wang's article essentially reiterates what the Party had said in 2014 on the incompatibility between party membership and religious beliefs, which have always been seen with suspicion and fear.
"Party members should not have religious beliefs, which is a red line for all members," Wang wrote in an article published in the Qiushi Journal on Saturday, the flagship magazine of the Communist Party Central Committee. Instead, they "should be firm Marxist atheists, obey Party rules and stick to the Party's faith" because "they are not allowed to seek value and belief in religion".
Wang goes on to say that party officials who hold religious beliefs should be persuaded to give them up, and those who resist should be punished by the Party organisation. In addition, party members are forbidden from supporting or getting involved in religious affairs in the name of developing the economy or diversifying culture.
"It is important that Wang constantly reminds Party members not to have religious beliefs. Some people who claim to be scholars support religious beliefs in the Party, which has undermined the Party's values based on dialectical materialism," Zhu Weiqun, chairman of the Ethnic and Religious Committee of the Chinese People's Political Consultative Conference, told the Global Times.
Once the Party's values are damaged, Party unity as well as the Party's basic policy to regulate religions would be sabotaged, Zhu added.
In his article, Wang also stressed the need for a firm political direction in managing religious affairs. "Religions should be sinicised," he wrote. "We should guide religious groups and individuals with socialist core values and excellent traditional Chinese culture and support religious groups to dig into their doctrines to find parts that are beneficial to social harmony and development".
Going further, Wang notes that "Some foreign forces have used religion to infiltrate China, and extremism and illegal religious activities are spreading in some places, which have threatened national security and social stability".
Su Wei, a professor at the Party School of the Communist Party of China Chongqing Committee, agrees.
In his view, foreign forces have used religions, including Christianity and Islam, two non-local religions, to deliberately spread their political views in China, he told the Global Times. Religious doctrines should instead be adjusted to match Chinese ethics and customs, he added.
Lastly, the regulation banning Party members from having religious beliefs is permanent, and may involve more work in Northwest China's Ningxia Hui Autonomous Region, Xinjiang Uyghur Autonomous Region and Gansu Province as well as Southwest China's Tibet Autonomous Region.
- asia news
China, July 19, 2017: A top Chinese government official has said that members of the ruling Communist Party must abandon any religious beliefs they hold for Marxist atheism.
"Party members should not have religious beliefs, which is a red line for all members. … Party members should be firm Marxist atheists, obey Party rules and stick to the Party's faith … they are not allowed to seek value and belief in religion," Wang Zuoan, director of the State Administration for Religious Affairs, wrote in an article for the CPC Central Committee, as reported by China's Global Times on Tuesday.
Wang further argued that Communist Party members shouldn't get involved in religious affairs, and that the government needs to maintain its tight grip on religious groups.
"We should guide religious groups and individuals with socialist core values and excellent traditional Chinese culture and support religious groups to dig into their doctrines to find parts that are beneficial to social harmony and development," he added.
"Some foreign forces have used religion to infiltrate China, and extremism and illegal religious activities are spreading in some places, which have threatened national security and social stability."
Wang's narrative fits with what several persecution watchdog groups have warned is happening in China, in terms of the government's crackdown on churches and believers.
For the past several years Communist Party authorities have arrested hundreds of pastors and Christian activists who've protested against forced church demolitions. Christian gatherings have also been accused of being a national security risk.
Freedom House estimated in March that as many as 100 million people, including Protestant Christians, are facing "high" or "very high" levels of persecution at the hands of the atheistic government.
Tibetan Buddhists, Uighur Muslims, and Falun Gong practitioners were also said to be severely targeted for their faith.
Bob Fu of the nonprofit group China Aid previously told The Christian Post that the Chinese government fears the rise of the Christian population, which is subjected to severe persecution, and has been arresting those who speak out against its authority.
The Communist Party openly promotes its athistic beliefs and released an 11-minute propaganda video called "What If Atheism Is a Religion?" to its Youth League back in May.
The video largely mocks Christian beliefs, and positions that is was humans, and not God, who saved the world.
Commenting on the video, International Christian Concern wrote at the time: "Christianity is growing at exponential rates in China and there are more believers than ever now."
ICC added: "The fact that the video portrays atheism as a religion in itself could be a sign that China's government sees it is losing the battle against religion, and may represent a new approach to to counteracting Christianity's growth."
- christian post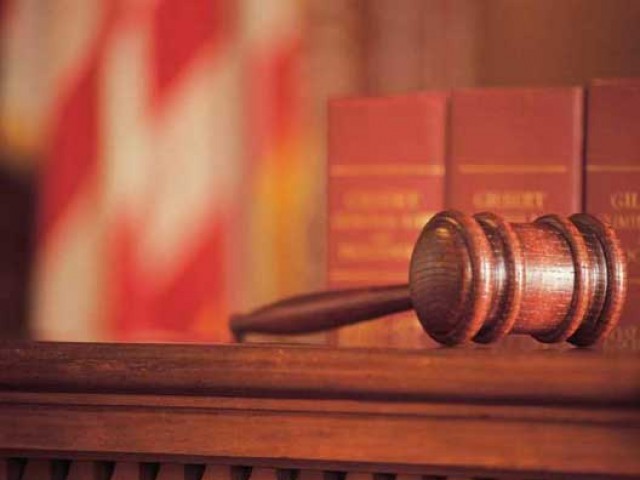 Lahore, July 19, 2017: A 16-year-old Christian boy, Shahzad Masih, has been accused of blasphemy by a member of Tehreek-e-Tuhafaz, an Islamist extremist party, and was arrested by police in in Dinga, a city in Gujrat district, Punjab.
Since the boy's arrest, his family has been unable to find him. Police have refused to acknowledge holding the boy, and will not give the family access to him.
Despite his young age, Shahzad worked as a sweeper at the Shahmim Riaz Hospital. The family says that last month the boy was involved in a disagreement over religious matters with Ishtiaq Qadri, his accuser, and had come out of it with the help of Dr Tariq, one of the hospital's physicians.
On 13 July, the radical Islamist again tried to provoke the young man, who allegedly insulted the prophet Mohammed.
The boy's mother has rejected the accusation. "I have raised Shahzad as a devout Christian. I have never taught my son to hate people of other religions. This is why I'm sure the charges against him are false."
Yesterday, after the 16-year-old's arrest, his family was forced to flee the city of 80,000, home to about 150 Christians, after death threats were made at a nearby mosque. On social media, the young man's picture began circulating with the word "laanat" (shame).
Speaking on behalf of the Islamist group, imam Gazi Saqib Shakeel said that "the judicial system should inflict the worst possible punishment on Shahzad Masih so that no one will dare commit blasphemy again ever."
In Pakistan blasphemy is punished with the death penalty. Even suspicion alone can provoke violent reactions on the part of the Quran's defenders.
For Wilson Chowdhry, chairman of the British Pakistani Christian Association, the arrest of the Christian boy is a source of sorrow.
"These draconian [blasphemy] laws are being used as a tool for discrimination and forcible conversion every day and the world stays silent," Chowdhry noted.
"This poor boy will now face a most daunting court case and will lose most of his life in prison; moreover, in the current climate a sentence could lead to his death via judicial or extrajudicial process."
- asia news
Lahore, July 18, 2017: A Catholic family in Pakistan has fled their home fearing attack by local Islamists after their eldest son was arrested on blasphemy charges on July 13.
"We left the city same evening the clerics captured him," Shfaaqt Masih told ucanews. "I switched off my phone fearing they will trace my family."
Shfaaqt, whose name Masih is not a surname but identifies him as a Christian male, said that local police station will not tell them where 16-year-old Shahzad is currently being held.
"My relatives even visited the jail but he is not there. We don't know what to do," he said.
The father of four has been hiding since Shahzad was taken into custody for allegedly insulting the Prophet Mohammed, a crime that carries a mandatory death sentence in Pakistan.
Shfaaqt, a builder, is liaising with his parish priest in the hope to somehow resolve the situation. "We are poor people and I am out of work now. The clerics did not listen to our please; they will kill my son," he said.
Shahzad worked as a sweeper in a hospital of Dinga City, Punjab province, where a Muslim shopkeeper accused him of blasphemy. He was later taken to a madrassa (Islamic seminary) by activists from the Islamist party Tehreek-e-Tuhafaz Islam Pakistan and was then arrested by the police.
More than 50 party activists later protested in front of the police station.
Dinga has a population of about 80,000 people of whom 150 are Christians who live in a Christian colony near the city's railway station.
In response to the allegations, an X-marked photo of Shahzad is now being shared on social media captioned laanat (shame).
Raja Nadeem Ahmad, the main complainant of the blasphemy allegation, said Shahzad said abusive things about the Prophet Mohammed.
"We brought him to my shop and he repeated the same insulting remarks … he has hurt our feelings and tried to disrupt the peace in the area," stated Ahmad in the first information report made with the police.
Ghazi Saqib Shakeel Jalali, from Tehreek-e-Tuhafaz Islam Pakistan said, "We will not forgive even if the court releases him. We are not cowards."
The law, said Jalali, tried to "make an example out of Mumtaz Qadri," referring to Malik Mumtaz Hussein Qadri, a police bodyguard, who was executed last year for assassinating Punjab governor Salman Taseer over his opposition to the country's blasphemy laws.
"What will we tell our generations that we could not save a person who loves the Prophet? We will continue preaching the love of the Prophet," said Jalali.
Meanwhile, Christian NGOs are lobbying with politicians from minority religions to support Shfaaqt and his family. Lahore based Center for Legal Aid, Assistance and Settlement CLAAS plans to visit Dinga city this week. Joseph Francis, director of CLAAS shared about challenges in dealing with blasphemy cases.
"A famous televangelist has now jumped to the occasion and gives refuge to the victim's families. However, they have complicated the case by approaching courts for a bail plea," said Francis. "This further pressurizes police. The victims are then usually left on their own. We shall struggle for Shahzad's freedom during the ongoing police investigation," he said.
Kashif Nawab, a patron of Minority Rights Watch, plans to offer legal support. "An assistant sub inspector lodged the FIR though law clearly states that no police officer below the rank of superintendent can investigate cases involving derogatory remarks in respect to the Prophet," said Nawab.
"The government should also establish a committee of religious leaders and police to probe and handle such issues," he said.
Both church and civil society have been demanding a repeal of the controversial blasphemy laws which, they say, are being used to settle personal scores and persecute religious minorities.
According to the Human Rights Commission of Pakistan, 15 people were charged with blasphemy last year. These include 10 Muslims and five non-Muslims. Two Muslims and as many Christians were sentenced to death for blasphemy in 2016.
The state has however not carried out an execution for blasphemy but several people accused of blasphemy have been killed, some in prison or before trials ended. Blasphemy against the Quran is punishable with life imprisonment.
More than 95 percent of Pakistan's 180 million people are Muslims. Less than 2 percent are Christians.
- ucan
China, July 17, 2017: Provincial authorities in Henan, China have announced new regulations forbidding foreign students from conducting religious activities at universities in the province.
On June 5, Henan province's departments of education, public security and foreign affairs announced a new set of regulations that are aimed at regulating the religious beliefs of international students.
According to the South China Morning Post, the new rules, which are set to take effect this month, prohibits any form of religious activities on campus, such as preaching or taking part in religious gatherings. While schools are required to respect the customs and religious beliefs of foreign students, they are not allowed to provide any venue for religious activities.
Additionally, the regulations require universities and colleges to teach international students about China's laws, institutions and traditional Chinese culture and customs.
International students majoring in philosophy and politics would be required to take compulsory political theories courses, but no further information was given about which systems would be taught.
The new regulations, however, do not apply to students from Hong Kong, Macau and Taiwan. Data from the Ministry of Education indicated that more than 442,000 international students came to China last year. Over 70,000 came from South Korea, followed by the U.S., Thailand, Pakistan and India.
International students who are not living in school dormitories are required to register their address with the police.
University political instructors have long been tasked with overseeing Chinese students' ideological teaching, but the previous regulations have made no mention of applying this aspect of the role for instructors overseeing foreign students.
China Aid, a non-profit organization that monitors religious freedom violations in the communist nation, contended that prohibiting students from practicing their religious beliefs on campus violates Article 36 of the Constitution of the People's Republic of China.
"No State organ, public organization or individual may compel citizens to believe in, or not to believe in, any religion; nor may they discriminate against citizens who believe in, or do not believe in, any religion," the Constitution states, according to the non-profit group.
Meanwhile, Henan's local branches of state-run Christian organizations announced last week that churches will not be allowed to organize youth camps this summer.
"The temperature is very high during the summer. To conform to the country's related legal policies on youth health, no summer camps that involve youth and students shall be organized by any church. Please stick to this notice if it differs from previous notices," reads a notice from the Henan Provincial Three-Self Patriotic Movement Committee and the Henan Provincial China Christian Council.
- christian times
Lahore, July 15, 2017: A Christian man has been arrested on the charges of blasphemy in Pakistan's Punjab province.
Soon after arresting the suspect the police shifted him to an undisclosed location on the fear that the area people led by religious groups might attack the police station. The incident took place at Kharian Gujrat, some 200 kms from Lahore, the capital of Punjab.
Nadeem Ahmed, owner of an electric shop in Dinga town, filed a complaint with the police that a friend of his informed him on Thursday that a Christian sweeper allegedly had uttered remarks against the Prophet, according to Superintendent of Police Maaz Zafar.
The sweeper worked at a private hospital. A case against the suspect has been registered. Zafar said the police raided the whereabouts of the sweeper and arrested him. He said the situation in the area is under control and police personnel are patrolling the town.
Blasphemy is very sensitive issue in Pakistan and those accused of it have become an easy target for extremists.
- asian age
Pakistan, July 07, 2017: Interior Minister Chaudhry Nisar has met with Facebook's Vice President of Global Public Policy, Joel Kaplan, and discussed "various steps and actions being taken to remove blasphemous content that is illegal in Pakistan," a statement released by the Interior Ministry said Friday.
In what could be a major development regarding social media censorship in Pakistan, Nisar pointed out to Kaplan the "entire Muslim Ummah's serious concerns over the misuse of social media platforms to propagate blasphemous content", according to the statement. "Nothing is more sacred to us than our religion and our holy personalities", the minister was quoted as saying.
This is the first time a senior member of the Facebook management has officially discussed the Pakistani interior minister's concerns. Kaplan is said to have reiterated Facebook's commitment "to remove fake accounts, explicit, hateful and provocative material that incites violence and terrorism," the interior ministry claimed.
Facebook, which has over 33 million users in Pakistan, has previously faced the interior minister's wrath, when he threatened to block all social media websites containing 'blasphemous content'.
"We appreciate the understanding shown by the Facebook administration and the cooperation being extended to us on these issues," Nisar said, according to the statement.
He also invited Facebook to open offices in Pakistan.
Kaplan, who has also served as deputy chief of staff for policy under former US president George W. Bush, is reported to have talked about Facebook initiatives which involve working with developers, small businesses and women in the country, according to the statement.
He said that Facebook's Developers Circles have been started in Lahore and Karachi and would be launched in Islamabad soon. He identified Lahore as one of the largest Developer Circles in the world with more than 2,000 community members, the statement read.
According to the statement, "Kaplan also informed the minister that Facebook has recently launched a digital literacy campaign called iChamp … to educate youth on the benefits and safe use of internet."
The program will be supported by Facebook's Free Basics project that provides 'free' access to dozens of fun and learning websites, Kaplan said, according to the statement.
Facebook's Free Basics project had come under fire when introduced in India by critics who had said that the Facebook was trying to create a "walled garden" controlled by the company. India and Egypt had banned the project soon after it becoming operational since it was seen as a threat to net neutrality and an attempt to promote certain websites over others.
Nisar, however, appreciated various the initiatives taken by Facebook and observed that there was a need to further strengthen collaboration between Pakistan and the social media platform by exploring new avenues of cooperation.
- dawn
Marawi, June 18, 2017: Three Christian civilians said they had cowered in a basement for weeks while militants inspired by the Islamic State in Iraq and Syria (ISIS) went from door to door killing non-Muslims in the southern Philippine city of Marawi, before fleeing for their lives at dawn last Tuesday.
It was their Muslim employer who hid them in his basement.
"We heard them (militants) shouting 'Allahu akbar' and asking neighbours about religion," said house painter Ian Torres, 25, who had come to Marawi for a job. "We could only hear them. If they could not answer questions about Quran verses, gunfire immediately followed."
The militants, a coalition of local insurgent groups loyal to ISIS, began their assault on the city on May 23, announcing their intent to create an Islamist caliphate in the Philippines' only predominantly Muslim city. Since then, more than 300 people have been killed, the Philippine military says.
There have been previous reports of militants threatening or killing Christians, but it is not known how many have died. The military says 26 civilians have been killed, but the militants still control about a fifth of the city, and there may be other areas that the military has not reached.
The three Christians who escaped were part of a group of five labourers from Iligan, about 40km to the north, who had been hired to refurbish the house of a prominent Muslim trader in Marawi.
But what was supposed to be a routine job turned into a nightmare when they were trapped in hostile territory .
One of the men, Mr Nick Andilig, 26, said about 50 militants suddenly appeared in the neighbourhood where they were working, shouting "Allahu akbar" and displaying a black flag.
"They claimed to be ISIS out on a mission to cleanse the city," he said. He said he thought that meant they would kill all non-Muslims in the area.
The fighters appeared to be in their 20s, wore face masks and head gear, and carried long firearms, Mr Andilig said. He said their employer hid the workers in his basement. When the militants reached his door, the workers overheard him arguing with them.
"He told the gunmen that there were no Christians in the house," Mr Andilig said. The militants eventually moved on to the next house. Then they heard shooting.
When Mr Andilig and his group eventually emerged from hiding, they saw several bodies with what appeared to be gunshot wounds.
"Our employer escaped earlier with another household staff," he said. "He said he would come back for us but never made it. He was a good Muslim."
That left the five workers, four men and a pregnant woman in the house.
For days they subsisted on food the owner had left behind, mostly canned goods and rice, but eventually that ran out. "All of us decided to escape," Mr Andilig said. "But our companion, who is seven months pregnant, could not run along with us. She and her husband decided to stay." As dawn broke on Tuesday, Mr Andilig, Mr Torres and Mr Arman Langilan, 22, fled.
"We told each other, whatever happens, happens," Mr Torres said. "If we get hit and die, that's our fate. But we had to escape. Or at least die trying."
They alternated between running and hiding in thick shrubs, eventually reaching the Agos River, which divides the city and separates the area controlled by the militants from that controlled by the Philippine military.
They were found by the police wandering, tired and hungry, among the ruins of the city.
- straits times