Bhopal, May 20, 2018: A directive for government school students in India's Madhya Pradesh state to respond with a patriotic slogan called 'Jai Hind' (hail India) during attendance roll calls has been criticized by Catholic Church leaders.
On May 15 the education department said the government had decided to make the slogan compulsory for government schools from the start of a new academic year in June.
"This is a misplaced idea of patriotism," said Archbishop Leo Cornelio of Bhopal, head of the bishops' council in the region.
The commonly used slogan Jai Hind emerged during India's independence struggle and continues to be raised at the end of national anthem. However, Hind is a shortened form of Hindustan (land of Hindus) that excludes India's religious minorities such as Christians and Muslims.
The central Indian state's government, run by the pro-Hindu Bharatiya Janata Party (BJP), has exempted privately managed schools such as Church schools from the new practice.
But an official source seeking anonymity told ucanews.com the government exempted private schools fearing a backlash as state elections are due in December this year. The nine Catholic dioceses in the state run some 500 schools.
With all schools already saluting the national flag and singing the national anthem daily in schools, the prelate dismissed the Jai Hind slogan requirement.
"It is ridiculous," Archbishop Leo said. He added that such demands were meant to push a skewed sense of nationhood, which negated the idea of an inclusive society that accepted people of all religions and cultures.
Leaders of religious minorities such as Archbishop Leo have been complaining more widely over the BJP's pro-Hindu dominance policies and stances.
Archbishop Leo said government schools have students from various religious communities and that such slogans, instead of promoting patriotism, would create divisions by implanting notions of religious discrimination in young minds.
Education minister Vijay Shah in September outlined the intention for the Jai Hind slogan to be adopted in schools.
Father Babu Joseph, former spokesperson of the national bishops' conference now based in Madhya Pradesh, said patriotism — a sense of pride in being a citizen of nation — should develop naturally rather than being forced on people.
"But in this case, a particular ideology is promoted in the name of patriotism," he said.
"It is not desirable, especially in schools."
– ucan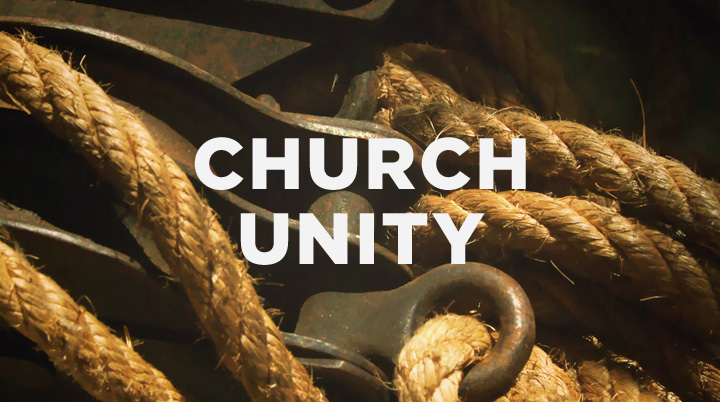 Kottayam, May 20, 2018: In what appears to be a dramatic turn of events in the more-than-a-century-old fratricidal war in the Malankara Church, Patriarch of Antioch Ignatius Aphrem II has invited Catholicos of the East Baselios Mar Thoma Paulose II, head of the Malankara Orthodox Syrian Church, for peace talks during his five-day visit to India which begins next week.
According to highly-placed sources, the Patriarch has written to the Catholicos explicitly inviting him for a meeting to initiate dialogue and reconciliation. In his letter dated May 17, addressing the Catholicos "His Holiness" (usually the Catholicos is addressed to as His Beatitude by the Patriarch), he says: "We are always in the path of peace and reconciliation in a dignified manner which is agreeable to both the sides for a better witness together as a church and to end all disputes and litigation once and for all. Our doors are open for discussions." The Patriarch will be in India from May 22 to 26 and the visit has been based on the invitation of the 'Simhasana' Bishops of the Malankara Syrian Jacobite Church.
The pontiff will be visiting New Delhi and is expected to call on the President and Prime Minister.
In his letter to the Catholicos, the Patriarch has expressed his willingness to meet him either in Kerala or in New Delhi.
Earlier initiative
In fact, the initiative for a dialogue had come from the Patriarch way back in August 2017. The Orthodox Church accepted it through a synod decision. Later, two bishops from the Orthodox Church had gone to the Patriarchate but nothing much came out it since. Interestingly, the initiative for a reconciliation this time had come from an unexpected source: Chief Minister Pinarayi Vijayan.
CM-Catholicos ties
Mr. Vijayan enjoys a close relationship with the Catholicos, who had broken the protocol and called on Mr. Vijayan when he took over as Chief Minister. Mr. Vijayan had written to the Patriarch expressing his belief that the Patriarch would be able to play a positive role in bringing about peace in the Malankara Church.
In reply to the Chief Minister's letter dated May 15, the Pontiff appreciated the Chief Minister's initiative and informed him of the invitation to the Catholicos for a dialogue. He expressed the hope that his openness and desire for peace would be met with the same spirit from the other side. He also expressed his desire to meet Mr. Vijayan.
According to Jacobite sources, unlike earlier times, the Patriarch will be staying at a hotel in Kochi and not at the Church facilities. He is expected to celebrate the Holy Qurbana at the church at the Mor Ignatius Dayara at Manjanikkara and at the Catholicate Chapel at Puthen Kurissu. The Pontiff is expected to receive heads of sister churches in Kerala during his stay here.
– the hindu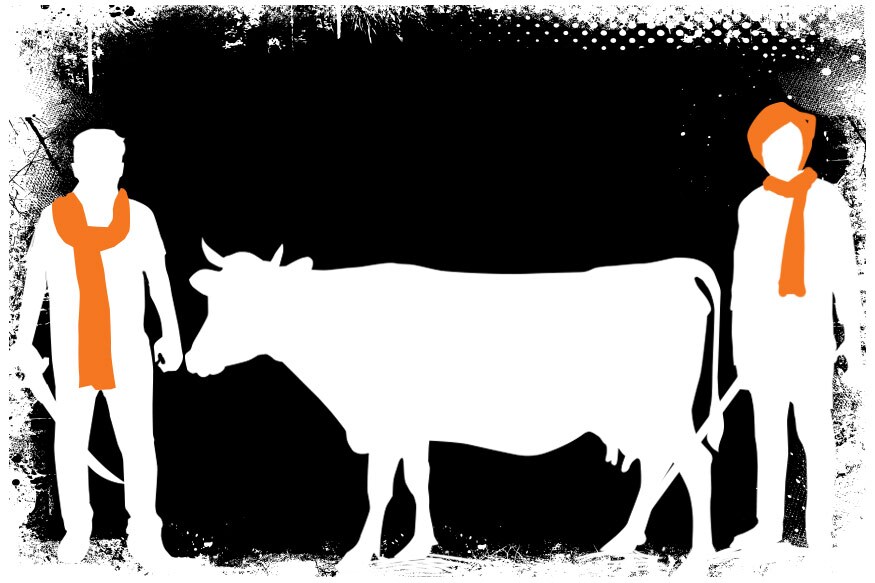 Madhya Pradesh, May 20, 2018: Two Muslim youth were badly beaten up by villagers in this Madhya Pradesh village on accusation of slaughtering a cow, leading to the death of one of them, police said on Sunday. Four accused have been arrested.
According to police, the incident happened in Amgaar village of the district on Friday morning when the village residents caught the two youth, identified as Siraj and Shakeel, with a quantity of meat. Suspecting it to be beef, they accused the duo of cow-slaughter.
A crowd soon gathered at the spot and the two youth were beaten up with sticks.
They were taken to the local district hospital where Siraj succumbed to his injuries while Shakeel was referred to Jabalpur for treatment, Badera police station Inspector Rajendra Pathak told IANS.
Pathak also said that it was yet to be ascertained which meat the two were actually carrying and samples would be sent to a Hyderabad lab for identification. Meanwhile, two sacks of meat have been seized.
He said four people have been taken into custody for the crime and further investigations were underway.
There was tension in the village following the incident and additional police force has been deployed there, said Pathak, adding the situation was now fully under control.
– business standard
New Delhi, May 15, 2018: Delhi Archdiocese has started a year-long prayer campaign ahead of federal elections, saying India faces a turbulent political future that threatens the country's democracy.
In a pastoral letter read out on May 13 in all the national capital's parishes, Archbishop Anil Couto of Delhi called on Catholics in his archdiocese to start a campaign of prayer and Friday fasting ahead of elections in due in April 2019.
"As we look forward towards 2019 when we will have a new government, let us begin a prayer campaign for our country" from May 13, on the anniversary of the Apparition of the Blessed Mother at Fatima in Portugal, it said.
The pro-Hindu Bharatiya Janata Party's (BJP) five-year term ends in May 2019.
Christian leaders have accused the government, led by Prime Minister Narendra Modi of tacitly supporting Hindu groups working to establish a Hindu nation, ignoring the interests of religious and ethnic minorities.
According to Christian groups, attacks against Christians rose after Modi came to power and have spiraled in recent years.
There were 736 attacks recorded against Christians in 2017 against 348 in 2016, according to data from Persecution Relief, an ecumenical forum that records Christian persecution in India and helps victims.
"We are witnessing a turbulent political atmosphere which poses a threat to the democratic principles enshrined in our constitution and the secular fabric of our nation," the letter said.
"It is our hallowed practice to pray for the country and its political leaders, but all the more so when we approach general elections," it said.
The letter accompanied a special "prayer for our nation." It also asked parishes, religious houses and Catholic institutions to organize Eucharistic adoration every Friday and recite the prayer for the nation.
Let the "ethos of true democracy envelop our elections" and "flames of honest patriotism rekindle our political leaders" in "these troubled times as we see clouds eclipsing the light of truth, justice and freedom," the prayer said.
The nation holds in "high esteem" the values of the constitution — equality, liberty and fraternity, and for people of all castes and faith live in peace away from violence and hatred, it added
It also called for people to "bless the nation with the revival of Gospel values."
Lay Catholic leaders like A. C. Michael welcomed the campaign as a "bold and courageous" step to guide Christians to the election.
Michael, a former member of the Delhi Minorities Commission and as a past secretary of both the Diocesan Pastoral Council and Laity Council of Delhi Archdiocese, told ucanews that the campaign expresses Christian concerns for the nation.
"This can never be bettered," he said.
A Pentecostal Church leader from Jharkhand, Tomson Thomas, said the campaign was a "most necessary step to build peace and harmony in society."
"Our strength is our Lord, and our only weapon against persecutors is our prayer," he said.
Father Maria Stephen, public relations officer for the bishops' council in Madhya Pradesh said the prayer campaign should be conducted across the nation.
"This should be a beginning. And, it should then spread to other religious communities so that all together we can invoke the blessings of God for peace, harmony and prosperity of the nation," he said.
– ucan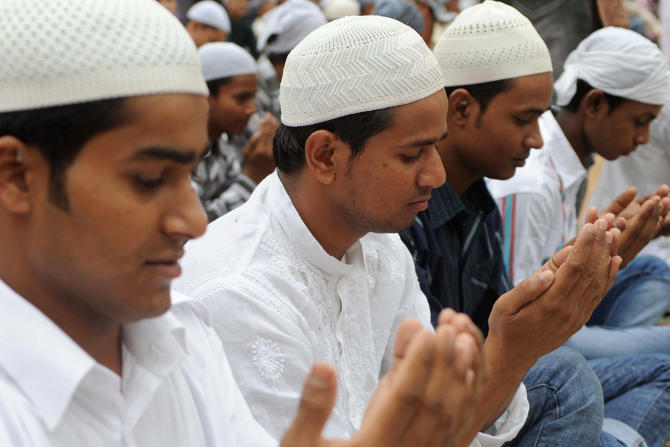 Srinagar, May 16, 2018: Hindu groups' opposition to Muslims using public places for congregational prayers is creating tension in India, with some suspecting there is a hidden agenda afoot linked to the national elections expected early next year.
An amalgam of 22 leading pro-Hindu groups have intensified their calls for a total ban on the country's 172 million Muslims conducting congregational prayers on public grounds and some roads.
Muslims have traditionally used public places for prayers if their mosques were too small to accommodate large congregations on Fridays at noon and during feast days.
The push back began on April 20 in northern Haryana state when some Hindu groups disrupted Friday prayers at a vacant plot.
Police arrested six people over the incident but released them on bail the next day, stoking concerns that the groups enjoy government patronage as India is governed by the pro-Hindu Bharatiya Janata Party (BJP).
Now the United Hindu Forum for Resistance (Sanyukt Hindu Sangharsh Samiti) are accusing Muslims of encroaching on public land to facilitate their prayers and converting the land into mosques.
But Muslims say they have no other option due to widespread poverty.
"Either they have no mosques or the mosques are too small," said Zubair Ahmad, an engineer from Gurugram where the controversy erupted.
He said offering Friday prayers in congregation is a binding principle of Islam and imposing curbs on it was tantamount to interfering in the religious affairs of Muslims.
However, some civic groups argue much more is at stake.
Ankita Das, a rights activist based in New Delhi, told ucanews.com the controversy seems to be connected with the 2019 elections as the practice has been going on for decades and no one has objected to it until now.
"This should not be looked at as something that is happening in one single states. The other states could also be targeted by this campaign, potentially creating further divisions and episodes of violence between Hindus and Muslims," Das said.
Some Muslim leaders including Ishfaq Hameed, member of a Muslim organization called Dawat-e-Islami, echoed similar sentiments.
"The BJP already proposed building a Ram temple at a controversial site [Ayodhya, said to be the birthplace of the Hindu deity] a few years ago. Now they want curbs on Friday prayers. This is as bad as things have ever got," Hameed told ucanews.com.
He said Hindu groups have increasingly harassed and attacked Muslims since BJP came to power in 2014.
"Fanatical organizations operate with full impunity. A sense of lawlessness prevails and emotive issues are being raised to settle political goals," Hameed said.
Recently, the United States Commission on International Religious Freedom accused the Indian government of doing little to prevent violence against religious minorities and the Dalit people, long considered social outcasts.
Meanwhile, a report published on April 25 indicated that sectarian violence has increased sharply over the last two years.
"In 2017, religious freedom continued its downward trend in India. India's history as a multicultural and multi-religious society remained threatened by an increasing exclusionary conception of national identity based on religion," the report stated.
Hindus form 966 million or 80 percent of India's 1.3-billion population. Muslims make up 14 percent (172 million) and Christians just 2.3 percent (29 million).
– ucan
Srinagar, May 16, 2018: Ajay Sharma, 23, is struggling for work three years after earning a master's degree in business administration with distinction. His hopes of working with an international bank look bleak.
His father, a retired government servant in New Delhi, funded his studies at a reputed institution. Even after gaining a 93 percent mark in his university exam, the jobless situation and the financial burden add to Sharma's despair.
"Things turned contrary to what I imaged during college days. The banks aren't taking any new recruits after the economy slowed down in 2016," said Sharma, who lives in New Delhi. The only job offers he got were from city restaurants with a monthly salary of about US$300.
Sharma now offers private tuition to high school students at his home and in a nearby coaching center, generating a monthly income of US$500 a month. "Can you call it a job?" he asked in a depressed tone.
Sharma is among millions of qualified young Indians forced to take up jobs that do not match their qualifications because of growing unemployment.
According to a World Bank report published on May 2, more than eight million jobs are required every year for India to keep its employment rate constant as its working-age population of those above 15 years is increasing by 1.3 million every month.
"The trend of growing unemployment in the country is worrisome and merits serious concern from the government," said Bishop Alex Vadakumthala, chairman of the labor department at the Indian bishops' conference.
In February, two million people applied for 9,500 jobs as typists and stenographers with the government of southern Tamil Nadu state, media reports said. Applicants included 992 doctorate holders, 23,000 master of philosophy scholars, 250,000 postgraduates and 800,000 graduates.
In March, 200,000 people applied when Mumbai police wanted to recruit 1,167 constables — and 423 applicants were engineering graduates. Other applicants included postgraduates in management, commerce and computer science besides graduates in mass media and communications.
A recent International Labor Organization (ILO) report said that by 2019 India will have 18.9 million unemployed people, making it the home of 10 percent of the world's jobless people.
The country will have a labor force of 535 million in 2019 but some 74 percent or 398.6 million will have poor-quality jobs. The report showed that in 2017 about 23 percent of India's working population lived in extreme or moderate poverty.
Young people's frantic search for good jobs reflects how the government is taking the young generation lightly and undermining their concerns, says Khalid Ahmad, a social activist and member of Kashmir's Youth Forum.
The pro-Hindu Bharatiya Janata Party came to power in 2014 promising massive growth and employment. However, four years later, the situation continues to be grim and is turning grimmer with each passing day.
Increasing unemployment could lead to anarchy as jobless young people can easily be lured to unlawful activities. "It will be the total breakdown of law but the government seems to be in no mood to address the issue," Ahmad said.
Working in the shadows
The ILO survey revealed that 81 percent of all employed persons in India make a living by working in the informal sector. A growing number (98.3 percent) of people aged 15-24 are working in the informal sector, compared with 67.1 percent of people aged 25 or more.
"The high incidence of informality [remains] a major challenge for the realization of decent work for all and sustainable and inclusive development," said Rafael Diez de Medina, director of the ILO's department of statistics.
The unorganized sector, which includes farming, carpet making and wayside restaurants, contains employers not registered with the government. Employees are poorly paid for irregular work and have no leave, labor rights, social security or pensions. Their employers can fire them at will.
Management graduates like Sharma are at best part of the unorganized workforce. "I studied hard for years. All I wanted was to get a secure life with a guaranteed income. I didn't pass a management degree to teach eighth-graders," he told ucanews.com.
Praveen Mishra, a Gujarat-based civil society activist and chief of rights group Jan Sangharsh Morcha, told ucanews.com that joblessness has reached unmatched proportions. Most Indians, who have been traditionally engaged in farming and trade, do not have a sense of organized jobs and do not see unemployment as an issue for the government to resolve, he said.
The government creates issues to divert the attention of young people from burning issues such as unemployment, he said.
"Sometimes unemployed youth are made to run after a filmmaker accused of offending religious sentiments, sometimes a cartoonist, sometimes they find a beef eater as their ultimate enemy, and sometimes a guy who gets cozy with a girlfriend on the metro," Mishra said.
Bishop Vadakumthala suggested the government needs to roll out schemes to help young people create their own employment.
"There should be financial assistance from the government to establish small-scale industries and create self-help groups. It could help improve the situation," he said.
– ucan
India, May 12, 2018: More Christians in India who share their faith face a jail sentence of up to five years due to the expansion of an anti-conversion law.
Uttarakhand has become the seventh state in India to adopt the law, according to Christian charity Release International, which supports persecuted Christians worldwide.
The new law requires clergy who lead a person to Christ to give one month's notice before doing so, which will spark a police investigation into the proposed conversion. Also, individuals wanting to change their religion must first get permission from the state government.
"These so-called 'Freedom of Religion' laws have exactly the opposite effect," said Paul Robinson from Release International. "They are intended to limit the freedom of individuals to change their faith, and the freedom of Christians to share their faith. These laws are the result of a hard-line Hindu backlash to prevent the spread of Christianity in India."
The charity said it's seen a rise in the number of attacks against Christians and the churches in India. The attacks coincide with the rise of extreme Hindu nationalism. Hindu nationalists believe that to be Indian is to be Hindu, and will not tolerate other faiths.
Militants have beaten, threatened and killed church workers. They have tried to force Christians to renounce their faith and convert to Hinduism. They have also bombed, torched, vandalised and demolished churches and Christian schools, and disrupted services and prayer meetings.
Anti-conversion laws are now in force in Uttarakhand, Odisha, Madhya Pradesh, Chhattisgarh, Gujarat, Himachal Pradesh and Jharkhand. Similar laws are pending in Rajasthan and Arunachal Pradesh. There have also been moves to impose anti-conversion legislation that would be binding across the whole nation.
– premier
Goa, May 13, 2018: Villagers in India's Goa state have started a hunger strike against environmental policies amid accusations that the Catholic Church supports such protests.
They started the hunger strike on May 9 as part of their opposition to the Planning and Development Authority (PDA), which they claim is implementing a regional plan to take over farmland and water bodies in several villages to develop tourism projects threatening the environment.
"Under the garb of the plan, officials help private players to occupy private and public land such as beach fronts. The state government helps the tourism lobby take over village land and river fronts," said Avertino Miranda, an environmental activist.
On April 27, about 2,000 people marched through the state capital demanding the PDA scrap the plan.
The state's Town and Country Planning Ministry, which will hold a crucial meeting on May 16, developed the regional plan purportedly to rationalize use of land in the smallest Indian state, which is facing a land crunch for infrastructure and housing projects.
Villagers are demanding denotification of all villages listed by the PDA for land acquisition and an amendment to the Town and Country Planning Act restoring power to villagers in the planning process, said protest convener Arturo Dsouza.
Green activist Avertino Miranda told ucanews.com that people's opposition increased after government officers violated norms to take over private and public land on behalf of industrialists and hoteliers by setting up the PDA.
As protests increased last month, two videos went viral on social media claiming that the Catholic Church in Goa has opposed all development projects including railway schemes, promotion of the local language and an institute of technical studies.
They also accused the church of striking a secret deal with the Congress party to destabilize the state government run by the pro-Hindu Bharatiya Janata Party.
Town and Country Planning Minister Vijay Sardesai told media that protesters were making "anarchic demands." He also accused the church of "playing politics to destabilize the government."
One of the videos claimed the church is the largest owner of non-agricultural land usurped from Hindu temples during the Portuguese colonial years (1510-1961).
"For 450 years, the church has ruled and destroyed your culture because of your silence," it said, alluding to the Portuguese period.
The videos are "obviously the work of elements who are frustrated and upset over" the work of Goa Archdiocese's Council for Social Justice and Peace, which has been supporting the people's protest, said Father Savio Fernandes, executive secretary of the council.
The anonymous videos attempt to cast aspersions on the church and its policies, the priest said. Such attempts will not deter the church to move away from the path of justice.
The church has been apolitical but will always stand with people for their legitimate concerns, Father Fernandes said.
Of Goa's 1.8 million people, about 25 percent are Christians, almost all Catholics.
– ucan
Kerala, May 12, 2018: A Christian Lifestyle Museum spanning 30,000 sq ft will be set up at Azhikode under a public private partnership model as part of the second phase of Muziris Heritage Project.
The museum will have exhibits portraying the life and culture of 13 different sects of Christianity practiced in the state.
"All the cultural nuances of the varied sects of Christianity in the state, visible during occasions such as weddings, baptism and funerals, will be displayed in the museum. The plan is for a three-storey building with all modern amenities and international standards," said Nowshad P M, managing director, Muziris Projects Ltd.
Of the Rs 40 crore allocated for Muziris project, Rs 6-7 crore will be spent on the museum, he said.
"The land required for the construction of the museum will be provided by Marthoma Church at Azhikode," Nowshad said.
The existing Muziris museums will be renovated during the second phase of the project. New boat jetties will be constructed for easy access of tourism locations.
"As of now, there are eight boat jetties that are functional. Five new jetties will be constructed near Azhikode Marthoma Church, Thiruvanchikulam, Pallipuram Fort, Gothuruth Valiyapally and Kuttichira near North Paravoor. The upcoming Water Metro will also help increase connectivity along the Muziris waterway by ferrying people to the starting point of Muziris tour," Nowshad added.
– times of india
India, April 18, 2018: During this Lenten season when Christians are preparing themselves for Easter Sunday, those of us who are living in relative peace and affluence should remember and pray for those brothers and sisters in the faith whose circumstances are not as friendly.
To put it more accurately, Christians the world over should be mindful that at this time in our history there remain legions of Christ's disciples who are made to endure persecution for their faith the likes of which rival that suffered by the earliest Christians.
While most of the worst environments for Christians are Islamic lands, there are non-Islamic bastions of intense Christian persecution that receive little to no coverage by the world's media. One particularly notable example is that of India.
Of a population of 1.3 billion people, there are 64 million Christians who reside in India. Open Doors, an organization "dedicated to serving persecuted Christians worldwide," relays the story of "Reena," a 19 year-old girl who experienced this anti-Christian persecution directly.
"When I was a young child," she says, "Hindu children did not want to play with me." Eventually, "my parents were banned from using the local water supply. They had to walk many kilometers to draw water from the river."
Things got even worse for this young woman.
When Reena went to work as a school teacher, she was initially promised a salary of 1,500 rupees ($23.13) a month. Her employers wound up welching: They paid her only 500 rupees ($7.71) for the first two months. Within six months, they stopped paying her entirely. So Reena sought work elsewhere.
Her new headmaster invited Reena to a teachers' meeting. There he offered her and her colleagues an assortment of Indian pastries.
And it was at this time that Reena was drugged and kidnapped.
Reena doesn't want to discuss the events that unfolded over the ten days of her captivity. She claims to have no recollection, but those in the know at Open Doors insist that it is more "likely…that what happened to her was so terrible [that] she doesn't want to share" her experiences. After all, literally "millions of girls in India"—many of them Christians and other religious minorities—"are kidnapped and trafficked each year."
Reena called her parents at one point and informed them that she was being retained in "a terrible place." She also admits that when she first awoke, she was in a train car with many other teenage girls who followed her as she made her escape.
Yet Reena expresses suspicions that at least some of the girls were involved in her abduction.
Reena had been taken 14 hours away from her village.
Although she experienced depression and hopelessness for a time following her return to her home, upon attending an inspiring church service, Reena renewed her Christian faith. While her brother informs us that the headmaster in whose company Reena was drugged desires vengeance for the troubles that he now apparently endures, Reena sounds hopeful:
"My future is very bright. I will share the gospel with non-believers. I don't expect more problems."
But there are many problems for India's Christians.
Over the last three years, the anti-Christian persecution in India has continued to increase. Open Doors' World Watch List ranked India as the planet's 25th worst persecutor of Christians in 2015. Yet in 2017 it was found to be the 15th biggest persecutor and, this year, it climbed to 11th place.
An Open Doors spokesperson informs us that before Christians face overt physical violence—in 2016, 15 Christians were murdered in India and many more beaten and threatened—"there [is] often…a long process of 're-converting' them to Hinduism, during which they faced discrimination, social exclusion and other types of pressure."
A chief cause of the oppression, according to Open Doors, is the resurrection of Hindu nationalism. The Hindu nationalist holds that only Hinduism should be observed in India. Some political leaders have even gone so far as to call for the expulsion from India of all Christians and Muslims by 2021.
In any event, although "everyone" is aware that "the churches are being attacked and demolished on almost an everyday basis in India," as an Open Doors representative puts it, the Prime Minister of the country denies that any such persecution is occurring.
He should speak to people like Chandan Devi.
Chandan and her husband, Aadarsh, an Indian man who converted to Christianity and became a pastor who led a couple of dozen animists to Christ, have four children. The oldest, a daughter, is married, while the other three were away at boarding school when the unthinkable occurred.
Chandan and Aadarsh were home alone when they were attacked by thirty men, Maoist (communist) Naxalites all of them. As they grabbed him and proceeded to drag him outside, they were promising to murder Aadarsh. Chandan clung to her husband, begging the thugs to kill her along with her husband. Instead, though, they delivered to her a hard blow to the shoulder, dropping her to the ground.
The last thing Chandan recalls having heard is the loud sound of the door slamming shut as her husband was led off into the jungle to be killed.
Shortly afterwards, Aadarsh's corpse was found.
None of the Christians who Aadarsh had converted attended his funeral for fear of losing their lives, and Chandan, fearing future attacks, fled her home and village with nothing but "the clothes on her back," as Open Doors reports.
As if it wasn't terrible enough that the Naxalites murdered Aadarsh. They subsequently threatened his brother Ajay. In fact, prior to Aadarsh's murder, the Naxalites abducted Ajay's son.
Of course, none of this should come as any surprise when it is considered that over the last decade, this same treacherous group, "with the help of local authorities," has "attacked, beaten, kidnapped, raped and killed thousands of Christians in India" (italics added).
It's worth noting that when Chandan was asked by Open Doors whether the trauma to which she and her loved ones have been subjected has provoked her to reconsider her faith and denounce Christ, she promptly responded:
"I'd rather die."
Hindu-on-Christian persecution—not something that we hear, or are likely to hear, talked about by the Western media that has labored tirelessly to depict Christians as the planet's only purveyors of oppression.
– belief net