'Silent Morcha' members kill Dalit activist as tensions rise in Maharashtra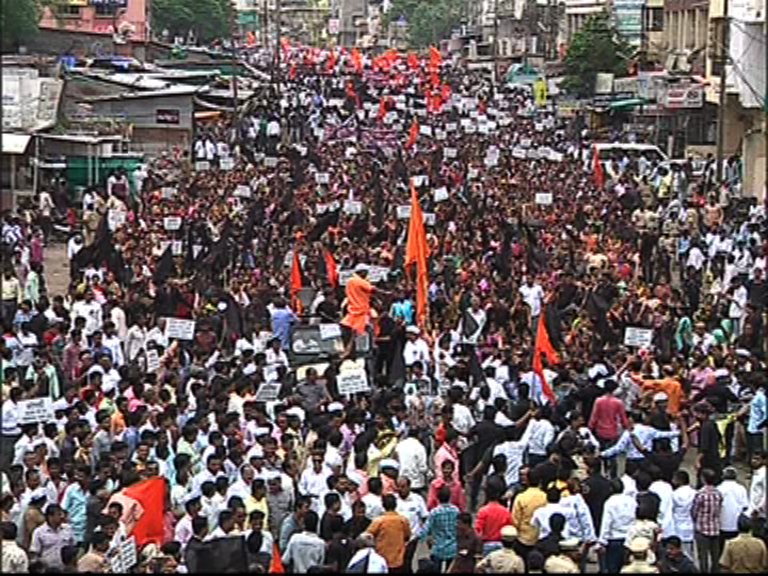 Maharashtra, September 23, 2016: Salgaon village in Dhule district of Khandesh region in Maharashtra witnessed the brutal killing of Schedule Caste Buddhist Dayaram Nyahale on Thursday. This killing has been linked to the 'Silent Morchas' (rally/protest) being organised by Marathas, a dominant caste group, all over the state demanding reservation and protesting against the SC/ST Prevention of Atrocities Act. Buddhists of Salgoan organised support and asked for the murder case to be filed under the the SC/ST Prevention of Atrocities Act. Social activist Garde, working on this case, told Twocircles.net, "Dayaram was killed by fascist forces. Whoever opposes what the Marathas are doing, is vulnerable in the present situation. Dayaram is an example."
On September 29, there was to be a Silent Morcha organised by Marathas who are dominant castes in Maharashtra. On the same day, Buddhist villagers were also going to organise another support rally in favour of the Act. Dayaram, the man murdered, was one of the organisers of the support rally and on the day of his murder, he was mobilising the youths of the village.
One of the residents of Salgaon (name redacted for security) said, "Yesterday, one of the members of Maratha Kranti Morcha listened to the fact that we are doing a counter rally and he became angry and gathered his colleagues". He also said, "They called Dayaram to the Sarpanch's house, tied a rope on his hands and feet and killed him".
"When Buddhists heard of the incident, we came together. We have all woken up now and want to see action taken against the criminals", said Vaibhav Gaikwad, one of the villagers who was protesting against the murder. protesters. He also said to TCN, "We demand the state deny the permission for such Silent Morchas. Such Morchas violate the constitutional rights of SC/ST peoples. We ask the administration to take action on the killers through the SC/ST Prevention of Atrocities Act and give them death penalty".
In the city of Dhule, there is now an ongoing Buddhist protest meeting by against the incident. People are giving in writing and speeches to the administration that the Silent Morchas are not really for the against the Reservation or the SC/S Prevention of Atrocities Act but an excuse to perpetrate violence on Buddhists peoples.
Late Dayaram's brother, Sanjay Nyahale said to a local newspaper, "I may die in the process but I will never give up trying to get justice for my brother Dayaram. He was a true follower of Babasaheb Ambedkar and that's why he got killed." In a statement given by the Sanjay Nyahale to the Tehsildar, it is written that, "Police are not doing their work. Taluka Police stations PI Sambhaji Patil looked at the complaint given and acted in by giving preference bias towards the Marathas".
– tcn