10 point Godly spouse checklist for men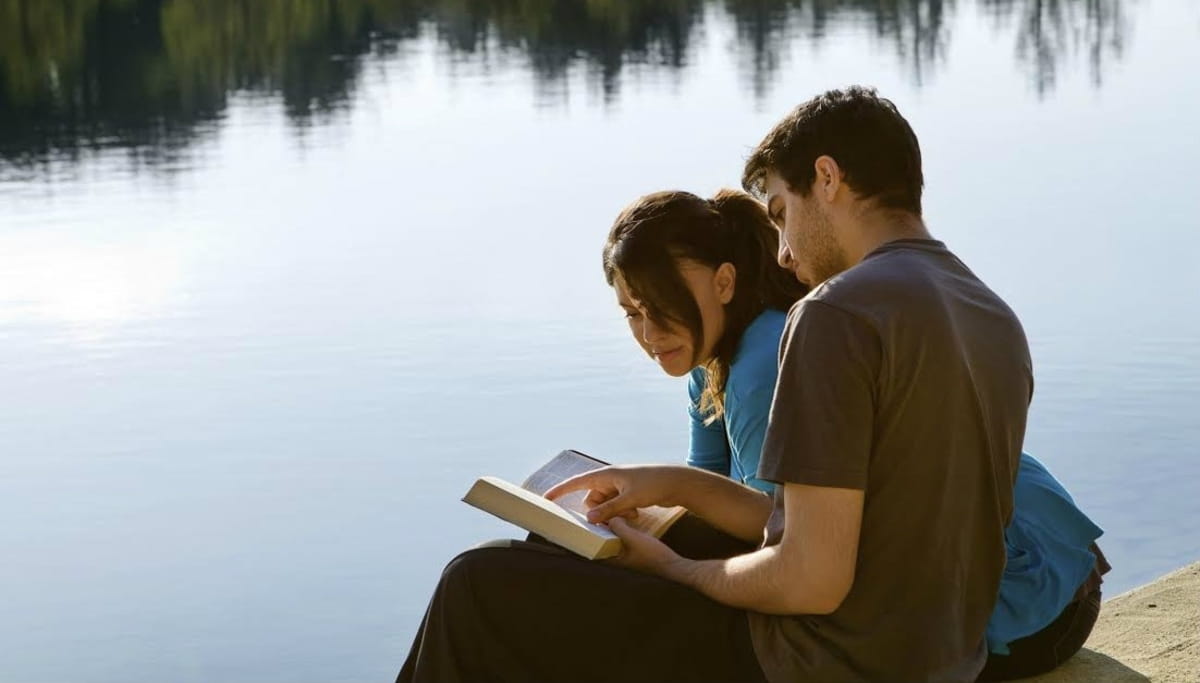 I recently took my car into the shop for an oil change and tire rotation. In the midst of the mechanic's "30-point inspection," he, of course, found a couple more things that he recommended I take care of. Doesn't that seem to happen every time? As a part of routine maintenance, our vehicles need to be inspected. Someone, whether it's you or the mechanic, should be going over these checklists. Sometimes everything checks out okay. Other times, a problem could be discovered that would spell disaster down the road.
In the same way, our marriages regularly need service. A tune-up from time to time can help us prepare for the journey ahead. Our "owner's manual" (God's Word) has a lot for us to grab onto to help us be godly husbands. I believe that if our lives are right, our marriages stand a better chance. One of my favorite tests of whether or not we are living a godly life is the passage in Galatians 5 about the fruits of the Spirit: "But the fruit of the Spirit is love, joy, peace, patience, kindness, goodness, faithfulness, gentleness, self-control; against such things there is no law." (Galatians‬ 5:22-23‬)‬‬
When we can see these fruits of the Spirit in our lives, I'm convinced we will thrive the way God intended. As a results, we'll be the godly men – and husbands – God has called us to be. Men, here's a 10-point checklist for us to ensure we are being a godly spouse.
1. Walk by the Spirit.
"But I say, walk by the Spirit, and you will not gratify the desires of the flesh." (Galatians‬ 5:16‬)
This is what it's all about! We were created to bring glory to God. We were designed to live in fellowship with Him. When our lives are fully surrendered to God, we allow ourselves to be led by the Holy Spirit. (See Romans 8:14.) There's a constant battle raging between Spirit and flesh, and we must choose to surrender to the Spirit and allow Him to control our actions.
This isn't just a marriage conversation, this is a life conversation. We won't have the marriage God intended unless we are right in our relationship with Him first. You may have heard this said at a wedding ceremony: "It takes three to make a marriage: God, husband, and wife." Start with your relationship with God, and He'll help with your relationship with your wife.
2. Be loving.
"If I speak in the tongues of men or of angels, but do not have love, I am only a resounding gong or a clanging cymbal." (1 Corinthians 13:1)
The love chapter in the Bible (1 Corinthians 13) is often read at wedding ceremonies. It makes sense; love is in the air. It's easy to talk about love on your wedding day. But, what about during the days and the years ahead? The love chapter goes on to give a roadmap for love (verses 4-7). In other words, it shows us how to go about it, not just talk about it.
One of my favorite verses about love comes the recorded words of Jesus found in John 15:13: "Greater love has no one than this, that someone lay down his life for his friends." For me, that really hits home. It points to the one thing I, and likely many of us, need to lose in our marriages: ourselves. If we are really loving our spouses well, we are laying down ourselves – our own wishes, wants, needs and desires. Every successful marriage needs two selfless people, each valuing the needs of their spouse above their own. That's true love.
3. Be joyful, and be a joy-filler.
"A joyful heart is good medicine, but a crushed spirit dries up the bones." (Proverbs 17:22)
Have you ever been around a really joyful person? It's contagious. Joy is the antidote to depression. Joy is not mere happiness. Happiness is a mood. Joy is a mode. I love Kay Warren's definition of joy: "Joy is the settled assurance that God is in control of all the details of my life, the quiet confidence that ultimately everything is going to be alright, and the determined choice to praise God in every situation."
So, where does our joy come from? It comes the hope found in a relationship with Christ. "May the God of hope fill you with all joy and peace in believing, so that by the power of the Holy Spirit you may abound in hope." (Romans 15:13) When we are filled with hope and joy, it's easy for it to spill over into our marriages. And, when we are joy-filled, it's easier for our spouses to be also.
4. Be a peacemaker.
"Blessed are the peacemakers, for they shall be called sons of God." (Matthew 5:9)
So many of us have become uninterested in examining an opposing viewpoint. We live in a world of social media hot takes. People scream at each other on cable news shows and talk radio. Today, our main goal, it seems, is to be heard, not to listen. Men, we are called to be leaders in our homes. And, there's something to be said of being steadfast in our beliefs and principles. But, God doesn't call us to be jerks. When our "boldness" is interpreted as "coldness," we aren't doing it right.
A Godly spouse has the ability to listen earnestly. Decisions in the household are made together, peaceably. You can't control how your wife responds. But, you can control the example you set in your home. Paul encourages us in this: "If possible, so far as it depends on you, live peaceably with all." (Romans 12:18)
5. Show patience.
"A hot-tempered man stirs up strife, but he who is slow to anger quiets contention." (Proverbs 15:18)
Patience is not my strong suit. Sometimes, I'm easily frustrated by small things like traffic jams, slowly loading computer screens or repeatedly inquisitive children. A lack of patience, at its core, is simply selfishness. It is regarding one's self as more important than another. Our own time is more valuable than someone else's. And, selfishness, when it's present in a marriage, is a disease. When it infiltrates a relationship, the only possible result is decay. Where "selfish ambition exists, there will be disorder and every vile practice." (James 3:16)
On the other hand, patience is showing complete selflessness. Your wishes and wants no longer take top priority. In a marriage, patience sometimes means you relinquish the role of the headliner, in lieu of becoming a supporting cast member.
6. Be kind.
"Let all bitterness and wrath and anger and clamor and slander be put away from you, along with all malice. Be kind to one another, tenderhearted, forgiving one another, as God in Christ forgave you." (Ephesians 4:31-31)
I'm showing my age a bit here, but I still remember going to the video store on Friday nights. And, who can forget the signs reading, "Be Kind, Please Rewind?" Kindness, in general, is just being friendly, courteous, and considerate. It's thinking about someone else.
Of course, we love our wives and families. But, are we kind to them? Do we use kind words? Do we show small acts of kindness on a regular basis? You can say you love someone, and still be lacking in this area. But, if that's the case, perhaps we need to reexamine ourselves. After all, we know from 1 Corinthians 13 that "love is kind."
7. Do what is good and honorable.
"Let us not grow weary of doing good, for in due season we will reap, if we do not give u." (Galatians 6:9)
This should come easy to a Godly husband. We won't always get it right, but we should strive to be men of honor and integrity. "Integrity is doing the right thing, even when no one is watching," C.S. Lewis said.
We should not only be good, we should do good to others and particularly to our spouses. In your marriage, how can you do good to your spouse? As you grow closer, you will know what they like, want and need. Then pray for God to provide opportunities for you to do good to her.
8. Be faithful.
"But they who wait for the Lord shall renew their strength; they shall mount up with wings like eagles; they shall run and not be weary; they shall walk and not faint." (Isaiah 40:31)
Loyal, constant, true, devoted, staunch – these are words I think about when considering the word "faithful." It's easy to be faithful in the early going. But, the zeal can fade if you don't tend to your marriage like a gardener tends to his crops.
Most wedding vows contain some set of declarative statements about always being faithful or always being by your spouse's side. It's easy to say "I do" to that. But, do our actions years down the road continue to say "I do?" Faithfulness is a central component of any healthy marriage. But, we have to be vigilant and "flee youthful passions and pursue righteousness, faith, love, and peace, along with those who call on the Lord from a pure heart." (2 Timothy 2:22)
9. Act gently.
"A soft answer turns away wrath, but a harsh word stirs up anger." (Proverbs 15:1)
Gentleness can be a hard thing for many men. The caricature of gentleness is weakness. But, it couldn't be further from the truth. Jesus was gentle: "Take my yoke upon you, and learn from me, for I am gentle and lowly in heart, and you will find rest for your souls." (Matthew 11:29) There's no better role model for us.
But, what does gentleness look like in a marriage, beyond just being nice and kind to your spouse? Think about this: how do you respond to criticism? Are you teachable, or do you bristle when your wife offers you feedback? Like Otis Redding sang, we could all "try a little tenderness."
10. Show self-control.
"A man without self-control is like a city broken into and left without walls." (Proverbs 25:28)
Children have a hard time controlling themselves. We had issues with my daughter a couple years ago. She has a sweet tooth (which she comes by honestly). We would wake up in the morning to find dozens of candy wrappers in the trash can. She would sneak downstairs in the middle of the night and satisfy her craving.
Self-control is a sign of maturity. If we want to practice self-control, we need to take inventory of our lives and where we have weaknesses in these areas. Most of us immediately think of lust and pornography, but we can also lack self-control when it comes to working, eating, exercising (or not), our thought lives and more. We need to identify and confess the problem, then allow the Holy Spirit to work on us and empower us to overcome.
– cross walk