Bangladesh, June 24, 2016: Around 2,000 Bangladeshi Christians from various denominations gathered to pray for "humanity to wake up" to the growing threat of Islamic terrorism in the country.
The ecumenical prayer service was held on Monday in the Archdiocese of Dhaka and in the Diocese of Khulna simultaneously.
"Let us pray that this will become a country of unity, peace and harmony," said Mgr Patrick D'Roazario, Archbishop of Dhaka, during the prayers.
"Let us pray that dormant humanity become aware of the violence, murders committed in secret, and the persecution. May Almighty God bless [the terrorists] so that they change their minds."
As many as 40 people have been killed over the last three years by Islamist extremists in Bangladesh, either members of religious minorities or secularist activists. While responsibility for the killings has been claimed by Islamic State and Al-Qaeda, the government has denied that either group is active in the country, blaming home-grown extremists instead.
"We live in fear because every day ordinary folks become victims of Islamic militants. For this reason, we urged Christian leaders to call on humanity to wake up," Fr Kamal Corraya told Asia News.
"All mankind cries because no one is safe in this country."
The prayer meetings were led by a combination of Catholic and Protestant clergymen, who both led prayers and read passages from the Bible.
"There is no place for violence in the teachings of Jesus Christ," said Paul Shishi, moderator of the Protestant Church of Bangladesh.
"I feel comforted by this prayer," said one Christian. "I hope the terrorists stop persecuting us, and that we may live in peace."
Christians and Hindus make up just 10 per cent of Bangladesh's population of mainly Sunni Muslims.
– persecution.in
U.S., June 26, 2016: They had surrounded me, 170 Syrian refugees, all Muslims.
As the CEO of Open Doors USA, an organization that advocates for and supports persecuted Christians throughout the world, I often travel to far-flung locations to talk face-to-face with those affected by religious violence.
This particular journey had taken me to a refugee camp in the Middle East. Many of the nearly 5 million Syrians that have escaped ISIS and the Assad regime are living in this camp. But because they are undocumented, without proper visas and legal status, they are trapped in continued poverty and uncertainty.
And now here I was, surrounded by 170 Muslims who were chanting loudly and moving wildly. What were they chanting and what was causing the disturbance? The mob was chanting … children's songs.
You see, I was surrounded by 170 Muslim children singing songs and moving with the enthusiasm and energy that only kids can possess.
The fact that you may have pictured me surrounded by angry Jihadists is part of the perception problem that exists and which keeps refugees in a state of continued limbo. These children are just a few of the estimated hundreds of thousands living within the refugee population.
As I spent time with several refugee families, it became clear that the average Syrian Muslim knows very little about Christianity beyond the few things they may have heard from their Imam. Illiteracy is a contributing factor to this religious ignorance. A surprising number of refugees suffer from illiteracy — they simply can't read the Scriptures for themselves.
This lack of knowledge contributes to the intolerance that exists in many Middle Eastern countries towards the Christian faith. Open Doors' researchers document trends in Christian persecution in the annual World Watch List. The 2016 World Watch List notes a remarkable jump in religious violence and harassment of Christians. In the Middle East, persecution often occurs within families, as parents punish, beat or excommunicate a son or daughter who makes an informed decision to follow the Christian faith. When a child coverts to Christianity, it often brings shame upon the Muslim family.
But in spite of these challenges, a little known story of hope is being played out as Middle Eastern Christians are showing love to the Muslim refugees in their communities. Some are managing food and aid programs, educational camps, medical clinics and more. One Muslim mother of seven, left homeless by the bombing of the Assad regime and forced to traverse across ISIS-controlled territory to safety, told me how touched she was to receive monthly food packets from Christian groups in the area. It is was more than simply the sustenance being provided. The care of these Christians for their Muslim neighbors demonstrates how relationships and understanding can build bridges between faiths.
Though half a world away, these Middle Eastern Christians are making a profound difference and are teaching us powerful lessons about how to "love your neighbor as yourself." I am hoping that we can learn from them. If they can reach out to their Muslim neighbors in a warzone, surely we can, in the aftermath of the recent Orlando massacre, refuse to accept the lie that all Muslims are terrorists.
We can respond to a humanitarian crisis of vast proportions, with our prayers and financial resources, in order to ease the suffering of both Christians and Muslims. And finally, we can learn to love the stranger in our midst (Deuteronomy 10:19). We can we dare to challenge our own preconceptions. We can learn to love like Jesus loves.
– christian post
"Find a quiet, secluded place so you won't be tempted to role-play before God.
Just be there as simply and honestly as you can manage.
The focus will shift from you to God, and you will begin to sense his grace."
Matthew 6:6 (MSG)

God isn't going to speak to you if there's a bunch of noise going on in your life.
You've got to get alone, and you've got to get quiet.
We call this a quiet time.
Jesus says it like this in Matthew 6:6:
"Find a quiet, secluded place so you won't be tempted to role-play before God.
Just be there as simply and honestly as you can manage.
The focus will shift from you to God, and you will begin to sense his grace" (MSG).
The key to hearing God speak and getting his vision for your life is this:
God wants to meet with you.

You need to realize you're not waiting on God;
he's waiting on you. God made you to have a relationship with him.
He wants you to spend time with him on a daily basis.
He wants you to schedule a date with him every day. God is waiting.
Getting alone in a quiet place is pretty difficult today.
I don't know if you realize how much noise there is in your life.
You've always got the radio on in the car
or you've got earbuds in or Bluetooth turned on.
Every waiting room, grocery store, and elevator has music.
There's very little time in your life that's absolutely quiet.
If you've got kids at home, it's even more difficult!
But let me give you some hope.
Susanna Wesley, one of the great women of history, had 18 children.
One of her sons, John, founded the Methodist church
and spread Christianity across the western part of America
with Methodist revival preachers,
and another, Charles, wrote more than 6,000 hymns.
How do you find time alone when you have 18 children?
In her biography, it says that Susanna Wesley would go
and sit in her favorite rocker every afternoon,
and she would throw her apron over her head for an hour.
Her kids knew that Mom with apron over her head means,
"No child bothers Mom or you die!"
Wesley said it was the prayers of his mom that shaped his life.
You can find time alone if you are that desperate.
Make time to be quiet and meet with the Lord.
– fwd: vc mathews
U.S., June 24, 2016: A Harvard journal is refusing to retract a 2014 article it published about an infamous scrap of papyrus suggesting Jesus had a wife even though the professor who authored it now admits the fragment is a forgery.
Harvard Divinity School professor Karen King told the Boston Globe last week that "it appears now that all the material [Ernest Fritz, owner of the fragment,] gave to me concerning the provenance of the papyrus … were fabrications."
Less than 24 hours after an investigative report about Fritz's papyrus forgery was published in the July/August issue of The Atlantic, additional documents emerged showing a fake Greek manuscript Fritz had posted on his website and a blog in which his wife "talks of restoring a second century Christian gospel, a project that apparently left part of the manuscript in fragments," accordong to Live Science.
The Harvard Theological Review, where King's original article was published, issued a statement defending it's refusal to retract the essay about the fake Coptic papyrus, saying:
Acceptance of an essay for publication means that it has successfully passed through the review process. It does not mean that the journal agrees with the claims of the paper. In the same issue (HTR 107:2, April 2014) in which HTR published Professor Karen King's article and the articles on the testing that were represented or misrepresented in some circles as establishing the authenticity of the fragment, it also published a substantial article by Professor Leo Depuydt arguing that it was a crude forgery. Given that HTR has never endorsed a position on the issue, it has no need to issue a response.
In an interview with The Christian Post last week, Dallas Theological Seminary New Testament studies professor Darrell Bock said the Atlantic article "gives more reason why so many were so skeptical about the claims for this text from the beginning. It points to the fact that when a largely unvetted sensational discovery is announced, time should be given for the dust to settle around those claims."
Bock added, "in this case, it looks like this 'ancient' papyrus is worth little more than that settled dust."
Nicholas Perrin, a professor of biblical studies at Wheaton College, told CP this week that "King's retraction was slow in coming," and evidence that "the fragment was a forgery was already strong enough apart from [The Atlantic's] investigation."
Speaking about the Harvard Theological Review's refusal to retract King's 2014 article, Perrin said the journal is "refereed" and "has no obligation to defend the errant theses of those who contribute to it."
Perrin added, however, that it "probably was a misjudgment for the [Harvard Theological Review] to publish King's article, but we have to assume they were acting in good faith. King is, after all, a reputable scholar notwithstanding a few unsubstantiated commitments."
In a statement posted online, Harvard Divinity School Dean David N. Hempton said in response to the controversy that Harvard is "grateful to the many scholars, scientists, technicians, and journalists who have devoted their expertise to understanding the background and meaning of the papyrus fragment. HDS welcomes these contributions and will continue to treat the questions raised by them with all the seriousness they deserve."
Following Hempton's statement, HDS referenced the nature of much of King's scholarship, the subject in the fragment, which is "affirm[ing] that women who are mothers and wives can be disciples of Jesus — a topic that was hotly debated in early Christianity as celibate virginity increasingly became highly valued."
– christian post
Andhra Pradesh, June 24, 2016: In a controversial move, the Andhra Pradesh government has directed officials to start evicting Dalit Christian and Muslim farmers from endowment lands on grounds that no land belonging to a Hindu temple or mutt can be cultivated by a non-Hindu. The move follows a government order issued in November 2015 but which is being implemented now at the beginning of the agriculture season when land leases are renewed.
Earlier this month, the Andhra government began serving notices on tenant farmers to immediately hand over the land under their possession. Dalit tenants were asked to produce a certificate from the church declaring that they are not practising Christianity to continue farming in temple lands, while Muslims were barred from taking up cultivation in temple lands under the new rules, The Times of India reported.
In Andhra Pradesh, there are many Dalits who have converted to Christianity in recent times, but since they have not changed their names, it's not easy to figure out that they have converted.
The continuation of land leases for cultivation coincided with the new kharif season. The endowments department revamped the temple land lease guidelines and started enforcing them from the current kharif season.
As per the order, clause (f) of Rule 9says: "No person professing a religion other than Hinduism is entitled to obtain lease either through tender-cum-public auction or otherwise."
Muslim United Front member Habib-ur-Rehman termed the decision weird. "For that matter, 80 per cent of tenants of Jumma Masjid in Guntur are non-Muslims," he said.
Confirming that notices are being served on Dalit Christians, a senior endowments commissioner told TOI on condition of anonymity, "We've issued notices to Dalit farmers to obtain certificates from the church in accordance with the GO." Dalit farmer P Abraham of Pedapulivarru village close to Duggirala told Times of India that he is worried he would lose land lease if he does not get the church's certificate.
Traditionally, temples in Andhra — which are now government-controlled — are large land-owners. Tenant farmers cultivate nearly 3 lakh acres of farmland in possession of various temples and 30 per cent of them are Dalits. For instance, Sri Raghurama temple in Gollapalli in Krishna district owns over 1,200 acres in the nearby hamlet of Kothapalli. As many as 1,568 farmers are cultivating the entire land on lease. Of these, 199 farmers are Muslims, 204 farmers SCs and five tribals. The temple authority has issued notices to all of them.
Similar is the case in Kangala, Guntur, where about 300 acres of land belonging to the Sri Venugopala Swamy temple is being cultivated by Muslims. Curiously, the state asked field officers to take police's help to move the tenants out of the lands if they fail to produce the certificate and has also empowered them to lodge a complaint with the police, the first class judicial magistrate or the metropolitan magistrate and prosecute the encroacher for criminal trespass. Manikyala Rao, minister in charge of endowments who belongs to BJP and principal secretary J S V Prasad were unavailable for comment.
– matters india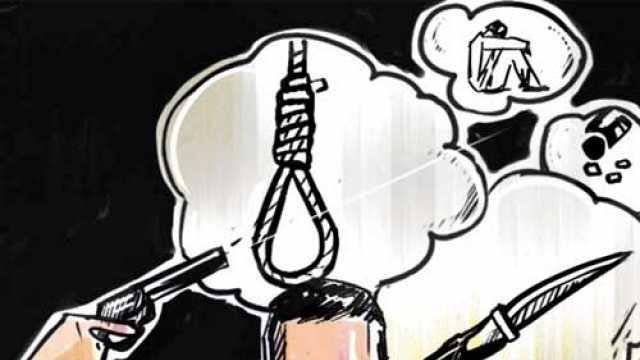 India, June 24, 2016: Jesus called His followers to care for the widow, the orphan, the alien, and the imprisoned. In fact, He encourages believers to care for the hungry, naked, and imprisoned as the least of these.
But what happens if the Church in your community has forgotten this? For Reverend Khiangte Lalzuala, or Reverend Zuala, the answer came in the form of Set Free Ministries.
Suicide and addiction
Reverend Zuala longed to reach out to those hurting all around him in India's state of Mizoram. There were the prisons, fraught with despair leading to suicide. The drug addicts and alcoholics so caught up in their addiction that no one bothered to help them.
Then there were other overlooked members of society — Rev. Zuala says the motherless and handicapped also had great needs the Church wasn't answering.
In 2003, Dean Vander Mey, Executive Director at Set Free Ministries, met Rev. Zuala in Mizoram. Rev. Zuala asked him if they could implement some of the training and principles taught by SFM.
Three months later, in February of 2004, SFM-India was established. The local team began reaching out to prisoners at eight different prisons.
Today, suicide is virtually nonexistent in these Mizoram prisons.
"When we preached the Word of God and [did] counseling and [helped] those inmates whenever they needed, a number of the inmates came to Jesus Christ," Rev. Zuala says.
"The life of the prison is now greatly changed by the Holy Spirit through our humble ministry."
The Church pays attention
Not only have the prisons changed, but people nearby have taken notice, including church leaders.
"Now, [they've] realized gradually that this is one of the most important responsibilities, what we ought to do as a Christian, to witness the Gospel among the needy people."
Before, no one bothered sharing Jesus with the inmates. But now, Rev. Zuala and a group of volunteers are trained in how to lead the despairing through the seven steps of freedom. Inmates are learning about Jesus and what it means to follow Him.
"The atmosphere of the jail is now changing by use of the Word of God and singing and praising God," says Rev. Zuala.
The released inmates who have been changed by Jesus no longer commit the violent crimes that put them in prison.
Other ministries
In a hospital in Mizoram, there are a number of cancer patients. For similar reasons as the prison, this group has also become a point of outreach for SFM-India. "A number of cancer patients have no hope and they are really, deeply depressed due to their disease," Rev. Zuala says.
When they share the Gospel with these same depressed patients, some of them come to know Jesus. And when they know Jesus, they are no longer afraid or dejected.
SFM-India also has ministries reaching out to the handicapped, the motherless, and those with drug and alcohol addictions. They have a compound and orphanage of sorts which provides a home to these people cast out from society. The compound has cows, a fish pond, and goats to help provide income and food. Over 1,200 people call this place home.
– mn news
Washington, DC., June 23, 2016: The Federation of Indian American Christian Organizations (FIACONA) strongly condemns the attack on the Patriarch of the Syrian Orthodox church Ignatius Aphrem II,  on June 20th, in the norther Syrian border town of Qamishli, by Islamic militants. Syrian Orthodox church has a strong following among Indian Christians from the 1st century onwards and Patriarch Ignatius Aphrem II is the leader of millions of Indian Christians.
The attack was planned and carried out by Islamic militants during the commemoration of what is known as the Sayfo (Sword) massacre. Several thousand Christians were killed in 1915 by the Ottoman Empire during the Sayfo massacre.
Patriarch Ignatius Aphrem II was leading the commemoration of the 1915 Sayfo massacre at the time of attack. Though the Patriarch escaped unharmed, several people are reported to have been killed in the suicide bomb attack.
FIACONA condemns the attack on the Patriarch in the strongest of terms.
– fiacona
Nepal, June 22, 2016: Eight Christians in Nepal's Dolakha district, including one woman, were released from prison last Friday (17 June), nine days after being arrested on charges of distributing Christian literature to children at two schools with the intention to convert them. News of their release was greeted with thanksgiving across the Nepalese Christian community. However, the charges have not been dropped and there remain calls for the group to be punished.
"Three of them are out on bail, whereas five of them are out on 'general release'," revealed Tanka Subedi, church pastor and Co-Chair of the Nepal Christian Society, to Barnabas Fund. "The charges against those on 'general release' have not been dropped; they have to appear in court as and when summoned," he continued.
A thanksgiving service was held in Kathmandu, Nepal's capital, on the day the eight believers were released.
Last Wednesday (15 June), the Federation of National Christian, Nepal (FNCN), wrote to the Home Minister of Nepal, Bahadur Basnet, appealing to him to release the imprisoned Christians. The FNCN also urged the government and other relevant bodies to maintain social and religious harmony, and to stop persecuting innocent people without any proof.
Following news of the believers' release, Subedi added a note of caution, saying, "A Member of Parliament for the Rastriya Prajatantra Party Nepal (RPP) yesterday [Monday 20 June] demanded maximum punishment for these eight Christians." Our contact in the region has asked Christians across the world to "continue to pray that the trial may be positive to the believers and a similar incident may not happen again".
The pastor also said that on 21 June the Welfare Ministry circulated a letter to all District Development Committees instructing them not to approve any religious projects. This, he said, would mean a complete ban on bringing foreign funds into Nepal for such projects.
– barnabas persecution update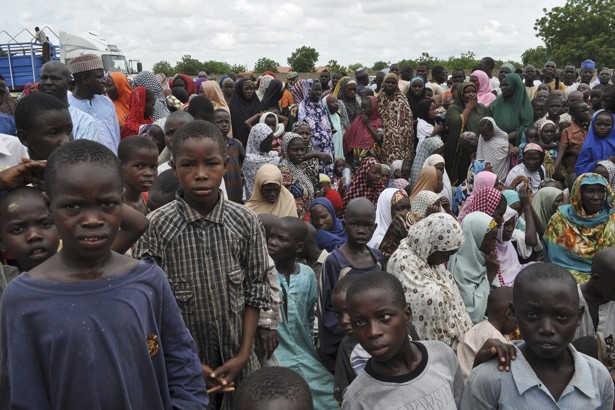 Nigeria, June 23, 2016: A "catastrophic humanitarian emergency" is developing at a refugee camp in Nigeria where more than 1,200 graves have been dug for the deceased who starved to death after fleeing from their homes to escape the Islamic terror group Boko Haram, according to Medical charity MSF.
"This is the first time MSF has been able to access [the town of] Bama, but we already know the needs of the people there are beyond critical," said Ghada Hatim, MSF head of mission in Nigeria. "We are treating malnourished children in medical facilities in Maiduguri and see the trauma on the faces of our patients who have witnessed and survived many horrors."
Hatim said as many as 188 people have died in the camp since May 23, mainly from malnutrition and diseases such as diarrhea
"We have been told that people there, including children, have starved to death. According to the accounts given to MSF by displaced people in Bama, new graves are appearing on a daily basis. We were told on certain days more than 30 people were dying due to hunger and illness," he added.
BBC News reports that close to 20,000 people have died since 2009 amid the ongoing war with Boko Haram, with the terror group targeting Christians, civilians, government officials, and all who stand in its way.
While Nigeria's army says it is advancing in its efforts to eradicate the jihadists from its country, the conflict has created a major refugee crisis, with close to 2 million people displaced since the start of the war.
The Bama camp has sheltered 24,000 of those refugees, but malnutrition and disease has been a growing problem. MSF said that it counted 1,233 cemetery graves near the refugee camp that had been dug in the past year, with 480 of those belonging to children.
The medical charity further reported that it screened a group of 466 children being evacuated from Bama to the city of Maiduguri, capital of Borno State, and found that 66 percent of them were emaciated, while 39 percent had a severe form of malnutrition.
Children have suffered in a number of horrific ways in the ongoing war, with international children's relief organization UNICEF reporting in April that there has been a a 10-fold increase of child suicide bombers being used by Boko Haram.
The extremist group, which uses mass suicide bombings as part of its terror campaign, has been forcing children to carry out such attacks, so much so that one in five suicide bombings is now carried out by a child.
"Let us be clear: these children are victims, not perpetrators," said Manuel Fontaine, UNICEF regional director for West and Central Africa
"Deceiving children and forcing them to carry out deadly acts has been one of the most horrific aspects of the violence in Nigeria and in neighbouring countries."
– christian post
A woman, truthfully serving the Lord, was incessantly praying "Lord, I want to see you. I want to see your face either in a dream or vision". It was part of her daily prayer.
Once she went to a different state on God's work. One day she was going with her family in a van through a lonely deserted road. Suddenly they saw a man lying without proper clothing by the side of the road. She wanted to help that man and asked the driver to stop the car. Her companions said, "This man may be a drunkard. Why should we get into trouble? Let us pass by." But on her insistence they stopped the car and she talked to him and came to know that he was very sick and he had no one to take care of him. She talked to him soothingly and gave him food and water and continued her journey.
A few days later in her prayer time she prayed as usual "Lord, I should see you. That is my heart's greatest desire." Immediately God revealed to her that she saw him two days ago. She asked when. And God revealed to her that it was He who accepted food and water on the roadside. Then the woman remembered what is written in Matthew 25. Let us meditate on that portion of scriptures.
On the Judgment day Jesus divides the people of the earth into to two groups. To the people on the right He says, "I was hungry and you gave Me food; I was thirsty and you gave Me drink; I was a stranger and you took Me in; I was naked and you clothed Me; I was sick and you visited Me; I was in prison and you came to Me." Then the righteous will answer Him, saying, "Lord, when did we do all these to You?" And then He will answer and say to them, `Assuredly, I say to you, inasmuch as you did it to one of the least of these My brethren, you did it to Me." Do you see great truth explained in this passage? It shows hoe concerned Jesus is about the least of the people.
Many a time we ask "When there is a true God why do many people suffer in the world? Shouldn't He do something?" But look at the way God works. He says that helping those in need is our duty. So, should we start an organization to help them? Or something similarly big thing? No, all we need to do is to help them according to our ability. Some don't help even though they can to avoid getting involved. Some think that if you help once then it will be a repeated task and hence do not help.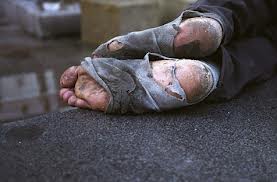 Read the verse again. "I was sick and you visited Me;" We see that concern and not the healing gift is given importance. Therefore, be prepared to give help and other loving deeds. Don't forget one thing. The people on the right did not do it knowing they were doing it to Jesus, but out of love for others. Serve with love expecting nothing in return. You will see Jesus every day!
To see my Jesus
Desires my heart everyday
When will I see Him
And live with Him eternally!