A Big Deal
I guess being married or not married—or, as our culture has it, "in a relationship" or not—is a really, really big deal. It's one of the first things we want to know about someone: Is he/she "in a relationship"? If you're a follower of Jesus, you know that sex is for the marriage of one man and one woman and not outside the safety of that publicly promised covenant. But it's still a big deal. It affects us deeply in all the dimensions of life: physically, emotionally, and socially.
. . . But Not the Biggest Deal!
The trouble is, it can become too big a deal. The really big deal is to love God. Each one of us is called to love God with every fiber of our being. So we must keep our "marital status" underneath our wholehearted discipleship, rather than letting it trump discipleship. What does your mind go to when you are just chilling? Is it the relationships question? Or is it the "how can I love God?" question? The latter is the main one!
Marriage: In the Service of God
So here's the thing: when the first man was given God's parkland in Eden to care for (Gen. 2:15), God said it was not good that he was there on his own (Gen. 2:18). That didn't mean he was lonely, but that he couldn't do his job of looking after the garden all on his own. That's why God gave him a "helper" to work alongside him. Marriage is given by God in order that together we may serve God. It's outward looking—it's not a discipleship-free zone in which we gaze soft-focus into one another's eyes, but a relationship of love from which we look to love the people and the world God has made.
If you're married, ask yourselves this question: how can we serve God in and through our marriage? There may be different kinds of answers. It's children for many—and that's what my next post will be about. A relationship of faithful love in which the husband loves his wife as Christ loves his church, and his wife respects and honors him as the church submits in love to Christ; something people see and that helps them catch a glimpse of a much bigger and better marriage.
Being a reliable social glue is the basic building block of society. But ask yourself that question again. Not "how can we enjoy marriage?" (though I hope you can!); but "how can we together serve God in our marriage?" It's a game-changer question.
Not Married: Still in the Service of God
And if you're not married, don't mope; don't let your unmarriedness dominate your life. It may be tough; it may be very, very tough; but get on with loving God in your unmarried state. Think how the condition you are in now enables you to love and serve Jesus now, and to promote his gospel. That too is a game-changer attitude.
We all start life unmarried. Half of us end life unmarried. Some of us never marry. Many times it can be tough and frustrating and disappointing. But when we look outward and resolve to love and serve the God who has loved us in Jesus, there is a core change of mindset.
. . . And Always Hope!
And always there is hope. If you are loyal and faithful to Jesus, your wedding day is still to come. That great day when the Lord Jesus consummates his marriage to his people. On that day all the longings of the human body and heart that may be partially fulfilled in a happy marriage will be gloriously fulfilled and surpassed in the eternal delight of Jesus in his bride, and his people in their Bridegroom. Keep your eyes on that day!
– cross walk
Washington D.C., August 30, 2016: With some recent election polls showing Hillary Clinton with a large lead over Donald Trump among Catholics, does Trump have a "Catholic problem" as some are saying he does?
"It's another data point that shows how difficult it's going to be for Trump to win in November," Dr. Matthew Green, a politics professor at The Catholic University of America in Washington, D.C., said of the poll numbers. "It's increasingly looking dire for the Trump campaign."
However, Dr. Mark Gray of the Center for Applied Research in the Apostolate at Georgetown University cautioned against reading too much into those polls. "For now be wary of claims either candidate has a 'Catholic problem'," he wrote in a blog post on the matter. "We have too little data and what we do have presents a mixed picture."
Recent Washington Post-ABC News poll numbers show Hillary Clinton with a commanding 27-point lead over Trump among Catholics. Other recent numbers – like from the Public Religion Research Institute – show Clinton winning much of the Catholic vote, including the vast majority of Hispanic Catholics.
Pew Research numbers from July showed Clinton with a 16-point lead over Trump among Catholics. Trump actually won the white Catholic vote 50 to 46 percent in that poll, but lost the Hispanic Catholic vote 77 to 16.
And in the Washington Post-ABC News poll, Clinton was winning a substantial margin of Catholic voters who were weekly churchgoers – a constituency that is "traditionally Republican-leaning," Green noted.
However, many election polls are not revealing the religious split of respondents. And of the few polls that are, in one case the numbers wildly fluctuated.
While in July, Pew reported that Clinton led Trump by 16 points among Catholics, in August Clinton's support among Catholics dropped 16 percent. Trump actually won the Catholic vote in that poll of registered voters, 42 percent to Clinton's 40 percent, with 12 percent voting for third party candidates Gary Johnson and Dr. Jill Stein.
What is to be made of all these numbers? Dr. Gray cautioned that they may not reflect the electorate that turns out at the polls on Election Day.
"A majority of Americans see these candidates as unfavorable," he wrote of both Clinton and Trump. "The 2016 election is not about voting for a candidate as much as it is voting against one. Turnout will be key."
Many people who do not normally vote could show up at the polls in November, he said, and conversely those who normally vote might stay home, disenchanted by the candidates.
Also, most of the election polls aren't reporting the religion of the respondents, he added, making it impossible to "aggregate" all the election polls and see better where the Catholic support lies.
"With nearly all of the exit polls for the primaries excluding a religious affiliation question the data just aren't out there," he wrote.
However, if the polls showing Clinton far ahead of Trump among Catholics are correct, it could mean big trouble for Trump, Dr. Green explained.
Catholics usually show where the general electorate stands, he said. For instance, according to Pew Research exit polls, Catholics narrowly voted for Al Gore in 2000, when he barely won the popular vote. In 2004, they voted for Bush 52-47 percent, when he won the popular vote 51-48 percent.
In 2008 Catholics voted for President Obama 54-45, when he won the popular vote 53-46 percent, and they voted for him again in 2012 50-48 percent, when he won the popular vote by that same margin.
So if Catholics really are supporting Clinton now by a wide margin, and the numbers hold until Election Day, it could suggest that Trump loses the general electorate as well, Green said.
What might be the causes of these numbers among Catholics? It "could be that Trump has done everything from insulting the Pope to talking rather callously about immigration, which matters to a lot of Catholics," he noted.
"Most Catholics are at least aware of the history of anti-Catholicism in this country, and may be somewhat unsettled by some of the rhetoric coming out of the Trump campaign about immigration."
Trump also hasn't really reached out to Catholic voters like he has to other voting groups, Green insisted.
"He's doing these appeals not based on Catholicism, Catholic values, or the Church," Green said. "He's doing them based on economic issues or fear of immigration."
"So that might happen to pull some Catholics in those areas his way, but it's a far cry from the George W. Bush strategy where you look for 'value voters' and what appeals to them. I don't get the impression that Trump is particularly interested in that," he explained.
Catholic voters as a whole are also most concerned about the same issues the general public is concerned with, according to the July Pew numbers.
When asked by Pew what issues were "very important" for them in the 2016 election, Catholics answered foremost the economy (84 percent), then terrorism (81 percent), health care (78 percent), and immigration (75 percent). Abortion and marriage were near the bottom of the list in terms of how many Catholics deemed them "very important" issues.
"There are plenty of Catholic voters who are very religious, and religious values and beliefs matter a great deal to them," Green said.
So the decreased interest in social issues like abortion and marriage may reflect a "general" decline of interest in those issues, but it may also simply be a result of "values voters" feeling like they don't have a real choice between the two candidates, he said.
– cna
India, August 30, 2016: This form of female slavery has been around since ancient times, and yet not that many people are apparently aware of its existence outside its country of origin.
This is the Hindu religious practice of appointing "devadasi," meaning "servants of god," in a kind of religious or ritual servitude that some sources say has been practiced for more than 5,000 years now in India.
India's government outlawed the practice in 1988, yet poor parents in southern India, and Nepal as well, continue to give away their daughters as young as five years old in "marriage" ceremonies to Hindu gods or temples, according to Women Without Borders, an international advocacy and research organisation for women.
Hindu parents believe they achieve two purposes by following the tradition: They rid themselves of unwanted female children while at the same time making an offering to their gods, which they hope will appease their deity and bring them good luck.
In reality, this Hindu practice ensnares young girls into a life of sexual exploitation.
In the local language, they have a saying about a devadasi: "Servant of god, but wife of the whole town," according to the Christian church-planting organisation Mission India.
These temple slaves are exploited until the Hindu priests get tired of them. They are then sold to the highest bidder as child concubines. Eventually the girls, including the children they give birth to, are pushed to the streets to survive any way they can, mostly by begging.
Still "married to the gods," they are not allowed to marry anyone else. Most are forced to endure the remainder of their lives as prostitutes in brothels, with their distinctive bangles and pendant necklaces identifying them as former temple prostitutes.
Christian organisations like Mission India and IMB Missions have been reaching out to these poor women by offering them alternative lifestyles. These women number about 70,000 in the state of Karnataka alone and 250,000 in all of India.
Church planters from Mission India hold group meetings with devadasis, raising their awareness about HIV and other sexually transmitted diseases, and telling them about their rights and benefits as citizens.
The church planters also share their personal testimonies, distribute Christian reading materials, and pray for devadasis who are sick.
These church planters personally visit devadasis in their homes, sharing the Gospel and praying with them.
One of the devadasis that Mission India helped is Samita. After a church planter told her about Jesus Christ, Samita readily and tearfully declared, "I am ready to leave my goddess, who has made me a prostitute."
Samita eventually received Jesus as her personal Savior and abandoned her devadasi life.
Now she works for daily wages in the village fields, sharing with others in the community about the Good News of Jesus and His goodness towards her.
– christian today
Kochi, August 30, 2016: An assembly of the Kerala's Syro Malabar Church has advised the laity against opulence while asking pastors to exhibit simple lifestyles.
Weddings should not be an "occasion to display wealth and power," said an 84-page document, 'Response of the Church to the Challenges of Today,' adopted at the Major Archiepiscopal Assembly held in Trissur from August 25-28.
A meeting of bishops, which will take up the suggestions made by the body, is expected to issue directions on the number of guests that can be invited for weddings or other functions, the dress code for the bride and bridegroom, limits on expenses on beautifying exteriors of churches and its institutions, banning fireworks at church feasts, and restrictions on clothes, meals and gadgets used by pastors.
"Marriage celebrations have become opportunities to publicise status and wealth of families and their relatives," the statement said. Quoting reports, the Church body said more than 800 tonnes of gold are bought for weddings in Kerala, while poor girls are finding it difficult to get married.
"The Commission for the Welfare of Women has recently asked why weddings cannot be conducted with 10 sovereigns (80 grams) of gold. We also have to limit the number of invitees for weddings," it said.
There are instructions on church construction too. "The huge amount of money spent for enhancing the external beauty of churches is not helpful in preserving the spiritual atmosphere," it said, adding that the institutions should not "promote glory and prestige" in such a way that it leads to "unhealthy competition."
Asking bishops and priests to adopt a simple lifestyle, it said: "Pastors have to exemplify in their lives the lifestyle of simplicity. They have to follow simplicity in dress, meals, travels and the gadgets they use… It would be good for pastors to use public transportation at least occasionally."
Father Jimmy Poochakkatt, spokesperson of Syro Malabar Church, said the Bishops Synod, which is currently meeting, could come out with instructions. He said the assembly, which included bishops, priests and eminent personalities, also discussed the need for a dress code for weddings and for attending church. "There is a dress code for baptism and first holy communion. We are thinking we can adopt one for the bride and bridegroom so that expenses can be restricted," he said.
Supreme Court Judge Kurian Joseph, who addressed the assembly, said a "uniform dress" for wedding would bring in simplicity.
– indian express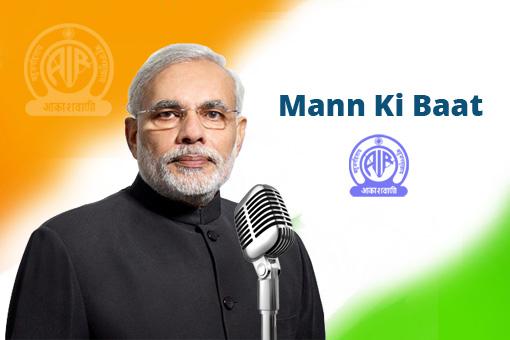 New Delhi, August 31, 2016: The Catholic community is seeking comfort in Prime Minister Narendra Modi's reference to Mother Teresa in his monthly radio programme on Sunday.
At a news conference Tuesday, Catholic Bishops' Conference of India (CBCI) secretary general Bishop Theodore Mascarenhas said: "The Prime Minister articulated what many Indians feel; that Mother Teresa is ours."
In last weekend's edition of Mann ki Baat, Modi had said: "Mother Teresa devoted her entire life to the service of the poor in India. Although she was born in Albania and her mother tongue was not English, yet she transformed her life and did everything to be able to serve the poor.
"When Mother Teresa, who served the poor in India all through her life, is accorded sainthood, it is quite natural for us Indians to feel proud."
He said the government would be sending an official delegation to the Vatican for the canonisation. The 15-member team will include the CBCI secretary-general.
Bishop Mascarenhas said that in speaking about the founder of the Missionaries of Charity in this manner, the Prime Minister had appreciated the sweat and blood of every foreign missionary who has worked in India for the uplift of the people.
The CBCI also invited former chief election commissioner and Mother Teresa's biographer, Navin Chawla, to refresh memories about her work at a time when Sangh parivar members have questioned it. Last year, RSS chief Mohan Bhagwat had said that conversion was the main objective of her service. On social media, some fellow-travellers of the government have questioned the need to send a delegation to the Vatican.
Chawla said: "She was no evangelist of the 19th century mould. She understood her predominantly Hindu environment acutely."
Indicating that Mother Teresa faced these charges during her lifetime also, he recalled asking her about it. Her reply, according to him, was: "That is God's work."
As for the charge that she took money from dodgy characters like Haitian dictator Francois Duvalier, the former CEC said she was clear-headed on this: "Everyone has a right to give in charity… I have no right to judge them…."
Chawla had attended Mother Teresa's beatification in 2003 but has opted out this time for health reasons.
Congress chief Sonia Gandhi Tuesday wrote to Pope Francis saying she would have attended the canonisation ceremony had she not been unwell. She has not made any public appearance so far after she fell ill earlier this month.
The Congress has selected Margaret Alva and Luizinho Faleiro to represent the party at the canonisation.
Recalling that Mother Teresa remained one of the most revered, loved and admired figures in India, Sonia said: "The canonisation ceremony of Mother Teresa is an occasion for all Indians to give deep thanks that she spent her life in India, serving the poorest and the neediest in our land. It is an occasion for us to draw inspiration from her life of selfless service…."
– matters india
Pakistan, August 30, 2016: A Christian family living in Lahore was forced to flee Punjab as a result of Muslim threats.
The mother, Victoria (not her real name for security reasons) spoke to AsiaNews about her family's story.
Their predicament is indicative of the many backward steps Pakistan has taken in recent years with respect to religious minorities, which Mohammad Ali Jinnah had praised for their great contribution to the nation.
On 11 August 1947, the founder of modern Pakistan made a memorable speech before the Constitutive Assembly of the newborn state. This year, fear of new persecution has made a comeback on 11 August.
Victoria, 45, is Christian. With her husband and three children (one male and two females), she lives in a small two-room house in Lahore. In the morning, she teaches in a Christian school and in the afternoon she gives private lessons at her home.
Her family is originally from Khanewal, a town in southern Punjab. She used to teach in a local school with a regular contract and pension plan. Her husband ran a small shop, whilst the three children attended an English-language middle school.
Their life was spent with serenity until one afternoon in 2013, the eldest son Najam (shortened to 'N', name changed for security reasons) said he did not want to go to school.
Victoria was taken aback by his decision and demanded an explanation. After listening to her children, she found out that N had been thrown to the ground in the school by a bigger guy. As he was pushing down on N's throat preventing him from breathing, the boy shouted at him, "Recite the Kalimas", the six articles of faith by which one converts to Islam.
Victoria went to the school administration, which apologised and said it would solve the issue. However, after a few months, her two daughters were forced by a student to recite the Naat, a poem honouring Muhammad, before the school assembly. After that episode, the student's father claimed that the girls were no longer Christian. This led Victoria to leave the city to avoid sadder consequences.
One night in December 2013, the family left behind their home, ties, and jobs and moved to Lahore, the city that some friends had recommended as more respectful of minorities.
The children went back to school with good results; however, her husband was not able to open a new business. Hence, Victoria became the main, albeit precarious breadwinner.
On 11 August of this year, the day Pakistan celebrated Minorities Day to mark Jinnah's historic speech in 1947, the family plunged again into fear. N was the victim of harassment at a private university in Gahzi Chowk on Ferozepur Road.
The young man attended a public college since the family could not afford the fees at a private school. However, public schools organise training days at private ones.
On one of these days, N took part in a compulsory Islamic science class where the teacher, instead of sticking to the programme, delivered a provocative speech and preached against non-Muslims.
N and two other Christian students were petrified when they heard the teacher say that "the universe was created for Muslims, and non-Muslims unfairly benefit from it. So killing Christians, Jews and Hindus is justified. "
N feared for his life. "If my classmates discovered my religion, they would tear me into pieces," he said. He was especially shocked by the fact that it was a teacher who said those words.
In Khanewal, "the oppressor was a student, who freed me as soon as the teacher came into the classroom. In Lahore, the oppressor was the teacher himself."
What worries the most, said his mother, is that the persecution comes from those who should set an example. "High-sounding political propaganda calls for an end to 'hate speech', but the facts show the other side of the coin."
– asianews
Syria, August 30, 2016: An extensive report by The Associated Press has found at least 72 mass graves in Iraq and Syria, where the Islamic State terror group is feared to have slaughtered thousands of people in its ongoing genocide of Yazidis, Christians, and all who stand in its way.
AP reported that many more graves are expected to be unearthed as IS is pushed out of territory it held in Iraq and Syria, which could reveal devastating numbers of victims.
Sixteen of the mass graves in Iraq were located in territory that is still too dangerous to excavate, while 17 such graves in Syria have revealed great human rights atrocities, with the bodies of hundreds of members of a single tribe left in one of the graves.
As the U.S. and a small team of international allies continue to fight to free major cities in Iraq and Syria from IS' control, it will be a while before the total number of dead are made known. The numbers of known victims who have been buried range from 5,200 to more than 15,000.
One Iraqi father, identified as Rasho Qassim, who every day drives by Sinjar mountain where his two sons lie in graves, said families are waiting to properly bury their loved ones.
"We want to take them out of here. There are only bones left. But they said 'No, they have to stay there, a committee will come and exhume them later,'"Qassim said. "It has been two years but nobody has come."
Although the U.N., the U.S., and other major world powers have denounced the ongoing genocide of minorities being carried out by the Islamic extremists, the massacre continues with a clear intent to destroy entire people groups.
"We see clear evidence of the intent to destroy the Yazidi people," said Naomi Kikoler of the Holocaust Museum in Washington, D.C. "There's been virtually no effort to systematically document the crimes perpetrated, to preserve the evidence, and to ensure that mass graves are identified and protected."
AP noted that one of the 72 graves it documented contains only three bodies, while the largest is believed to hold thousands, but there is no precise number of victims yet.
Ziad Awad, the editor of an online publication on Deir el-Zour called The Eye of the City, who is documenting the graves, said that many more atrocities committed by IS are expected to be unearthed.
"This is a drop in an ocean of mass graves expected to be discovered in the future in Syria," Awad said.
The discoveries of mass graves have mostly been made near cities freshly liberated from IS. The victims have included not only soldiers and civilians, but also women and children.
The jihadist group has meanwhile been attempting to spread its terror reach, and on Monday killed at least 54 people, injuring another 67, in a suicide car bombing in the Yemeni port city of Aden.
IS, which described the attack as a "martyrdom operation," specifically targeted a school compound where conscripts loyal to the government had gathered for breakfast.
– christian post
We were heading home from church when our twelve-year-old daughter complained, "Why do we have to listen to all that boring music at church? I hate that stuff!"
My wife jumped in to correct her. "You can't say that! You apologize for being so mean!"
"Whoa, whoa!" I interrupted, "Maddy has asked a question about her faith. Every question is a good question—even if it is asked in the wrong way."
I then took a moment to explain why the music seemed old-fashioned. "Our faith is ancient, sweetheart. It's our heritage and our deep roots for life. The music and liturgy go right back through the ages—some of it to the time of Jesus and even before. The psalms we sing go back to King David. It just takes time to get used to. It's like anything good—like playing the piano or sports or eating vegetables. It's hard before it's easy. It takes some time and effort, but if you try, you'll soon like it."
Within six months she was singing in the choir and playing her flute at the liturgy.
There are three responses from children to the proposal of our Catholic faith. The first is polite conformity. The second is rebellion. The third is intelligent enquiry.
When a child smiles sweetly and goes along with what is expected, when they clean up and go to Mass without a complaint and seem to do everything that is expected without question, they are responding with polite conformity.
Polite conformity feels good, but the problem is that the child never really questions the faith, so he or she never really encounters the faith. Let's face it, the beliefs and expectations of the Catholic faith are demanding, and never more so than in our modern society. If a young person doesn't challenge the faith, then they are not really thinking it through. He or she is just going along with parental expectations because it is the path of least resistance.
Polite conformity is not enough, and yet too often parents, teachers, pastors, and catechists don't demand anything more. In fact, a lot of catechesis is based on polite conformity: "Here, learn this. Do these things and don't question it. Then you will be a good Catholic." As a consequence the church pews are filled with adults who think silent consent to the minimum obligations of religion are "good enough," and this leads to churches full of lukewarm Catholics.
The second response is rebellion. The adolescent says, "All this religion stuff is dumb. It's just not true. I'm outta here!" This response is very often the result of not meeting anyone for whom the faith is a vital, dynamic, and all-consuming concern. Adolescents want to believe and practice a faith that is alive, yet all the adults they've met are polite conformists who expect them to follow the party line and become polite conformists, too. So they kick things over, turn the tables, rebel, and leave the church.
The third response is intelligent enquiry. Guided by loving mentors, the adolescent considers the beliefs and behaviors that are expected and examines them with an open, questioning, and challenging mind.
The beliefs and behaviors that we teach our children are the equipment for embarking on the great adventure of life successfully. It is right and good that they should pull out those beliefs and behaviorial expectations and check to see if they work—to see if they are strong and sure enough to help them on the exhilarating and terrifying journey that is set before them.
This is risky, however. They will ask difficult questions; they will test the faith with their keen intelligence and lively curiosity. Can we walk with them as they take the risk of faith?
I explained the three responses to our eighth-grade confirmation class one week.
"Which of the three responses is the best?"
"Intelligent enquiry," they replied.
"Of the other two, which is the worst?"
Only one girl gave the correct answer. "Polite conformity is the worst because that person will always think they are good enough so they will never go anywhere in their faith."
I could have jumped for joy! She not only got the right answer, she understood the reason for the right answer.
The adventure of following Christ requires far more than simply fitting in and not making waves. It's more like stepping out of the boat to walk on the waves, and intelligent enquiry empowers our children with the courage and resources to step out and do their first wave-walking with Christ.
– catholic digest
Vatican, August 26, 2016: Facing a cascade of bloodshed around the world, including wars in Syria, Iraq, and Ukraine, a six-decade civil conflict in Colombia, the rise of fundamentalist movements throughout the Middle East, northern Africa and the Philippines, and a seemingly endless string of terrorist attacks, Pope Francis on Friday called for a non-violent response.
"Non-Violence: A Style of Politics for Peace" is the theme chosen by Francis for his yearly message for the Church-sponsored World Day of Peace, which will be held on January 1.
According to a Vatican statement summarizing the pope's approach, non-violence, when understood as a political method based on safeguarding the rights and equal dignity of all, "without any discrimination and distinction," can overcome armed conflict.
"In this perspective, it becomes important to increasingly recognize not the right of force, but the force of right," said the statement released on Friday.
Although this will be Francis' fourth message for a World Day of Peace, it has special significance because it marks the 50th anniversary of the World Day of Peace, an annual launched by Pope Paul VI.
The message will be sent to all foreign ministries around the world, signaling the Vatican's top diplomatic concerns for 2017.
"Violence and Peace are at the origin of two opposite ways to building society," Friday's statement said. "The proliferation of hotbeds of violence produces most serious negative social consequences."
"Peace, by contrast, promotes social positive consequences and it allows the achievement of real progress," the statement says.
Pope Francis has often spoken of a "Third World War in Pieces," referring to the many sprouts of violence and active wars around the globe. Taking into consideration only the four bloodiest ongoing conflicts, Iraq, Syria, Afghanistan and Nigeria, close to 90,000 people were killed in 2015 as a direct result of fighting.
This number doesn't include those who died trying to reach a safer place, nor those who died of war-related starvation or lack of health care.
Often seen as a short summary of what will be a several-page papal message, the statement released on Friday called for "negotiated ways of peace" even when they seem "tortuous and impractical."
Thus, non-violence "will not only consist of desire, of moral rejection of violence, barriers, destructive impulses, but also of a realistic political method that gives rise to hope."
Among other things, in the message to be released at a future date but before Jan. 1st, Francis is expected to show "a path of hope," calling for the settlement of disputes to be reached through negotiation instead of armed conflicts, overcoming a sense of superiority from one nation over the other.
He's also bound to call for an end of illegal arms trafficking, something he's done many times before.
Non-violence, however, "does not mean that one nation can remain indifferent to the tragedies of another. Rather it means a recognition of the primacy of diplomacy over the noise of arms," the statement said.
Previous themes chosen by Francis for the annual peace message include this years' "Overcome Indifference and Win Peace," and 2015's "No longer slaves, but brothers and sisters."
In the one for 2016, the pontiff listed many of the world's conflicts, but he also described some rays of hope, including the Paris' agreement on climate change, interreligious dialogue, and his own Jubilee Year of Mercy.
"Sadly, war and terrorism, accompanied by kidnapping, ethnic or religious persecution, and the misuse of power marked the past year from start to finish," Francis said. Yet, he added, some events of 2015 inspire him "to encourage everyone not to lose hope in our human ability to conquer evil and to combat resignation and indifference."
The eight-page document was a call not to lose faith in mankind because "God does not abandon us," while appealing to civil society to take care of its most vulnerable members: prisoners, migrants, the unemployed, the infirm, and the unborn.
"Peace is both God's gift and a human achievement," Francis wrote.
– crux
New Delhi, August 30, 2016: Congress President Sonia Gandhi on Tuesday wrote to Pope Francis expressing the pride and delight felt by every Indian citizen on the September 4 canoninsation of Mother Teresa to be held at the Vatican.
"Every citizen of India, including our nearly 20 million Catholics, takes immense pride and joy on the recognition by your Holiness and the Catholic Church of Mother Teresa's profound nobility of soul, purity of purpose, and service to God through service to humanity," she wrote in her letter.
Ms Gandhi said that Mother Teresa was one of the most revered, loved and admired figure in India and she was given Bharat Ratna — the country's highest civilian award.
In her letter Ms Gandhi said that she too would have attended the sacred ceremony if she was well, NDTV reported.
"If I had not been unwell, I too would have been there to witness this sacred ceremony, and to pay my humble homage to the woman who was the very embodiment of boundless compassion, mercy and grace," she added.
She said that Congress leaders Margaret Alva and Louzinho Falerio will represent her party at the canonization ceremony.
– matters india