Your favorite Christian authors have one. Your friends at church do too. Even the pastor has one. A life verse. We hear about them all the time. Yet the idea of actually finding our own can seem overwhelming.
For some reason, many of us have the perception that finding our life verse is this super-spiritual moment which only happens for some people. But we shouldn't let our thoughts paralyze over choosing a life verse. God's Word is "alive and active," (Hebrews 4:12). We can anticipate great things when we spend time reading and researching Scripture to find a special message.
Are you considering the idea of choosing a life verse, but not sure where to begin? First, let's ease those anxious thoughts by getting a clear understanding of what a life verse is. The Dictionary of Christianese website defines a life verse as, "A Bible verse that a Christian believes to be specifically representative or predictive of his or her life." So since the verse is believed to be specific to each of us, there is no wrong answer – or wrong verse, in this case.
The selection process doesn't have to leave us frustrated. Breaking a daunting task into manageable pieces makes it easier to begin. Then with pure motives and a sincere heart, we can find the life verse that best represents our relationship with our Heavenly Father.  Here are four steps to help you choose your own life verse.
1. Pray through the process.
Before opening our Bibles to read, we can ask God to give us knowledge through His words. Jeremiah 33:3 says God will "tell you great and hidden things that you have not known." Let's embark on the process of finding a life verse with targeted prayer, then continue praying each time we read a verse or passage. Renewing our prayer focus each day will keep our minds and hearts ready to receive what God has to say.
2. Brainstorm life events.
This step will take some time, but doesn't have to be completed all at once. Your schedule may allow you to sit down for an hour of uninterrupted time in the morning. Or you may need to tackle the task in several 10-minute breaks throughout the day. Decide what works best for you, and add it to your calendar. During this time, write down answers to the following questions:
What struggles have I faced in my life? What obstacles has God helped me overcome?  What has God been teaching me recently? How has my life changed for the better because of my relationship with Christ? When answering, don't pause to think. Write down everything that comes to mind. The key to brainstorming is getting everything recorded. The more you write, the easier the next step will be.
3. Look for common themes or words. Then look those up.
Do you see any common themes or ideas in your brainstorming? Read back through what you've recorded and look for connections. Maybe God has taught you a lot about faith, perseverance, or trust. Maybe He has shown you how to live in freedom, love, or peace. Circle or highlight these important topics. If necessary, narrow down the list to one or two that stand out to you. Then use either a print or online concordance to look up these keywords.
Biblestudytools.com is a great place to start. It provides an easy-to-use, free concordance online. Simply type your topic into the Search tab to find a list of verses related to the subject you've chosen.
4. Reflect on one verse at a time.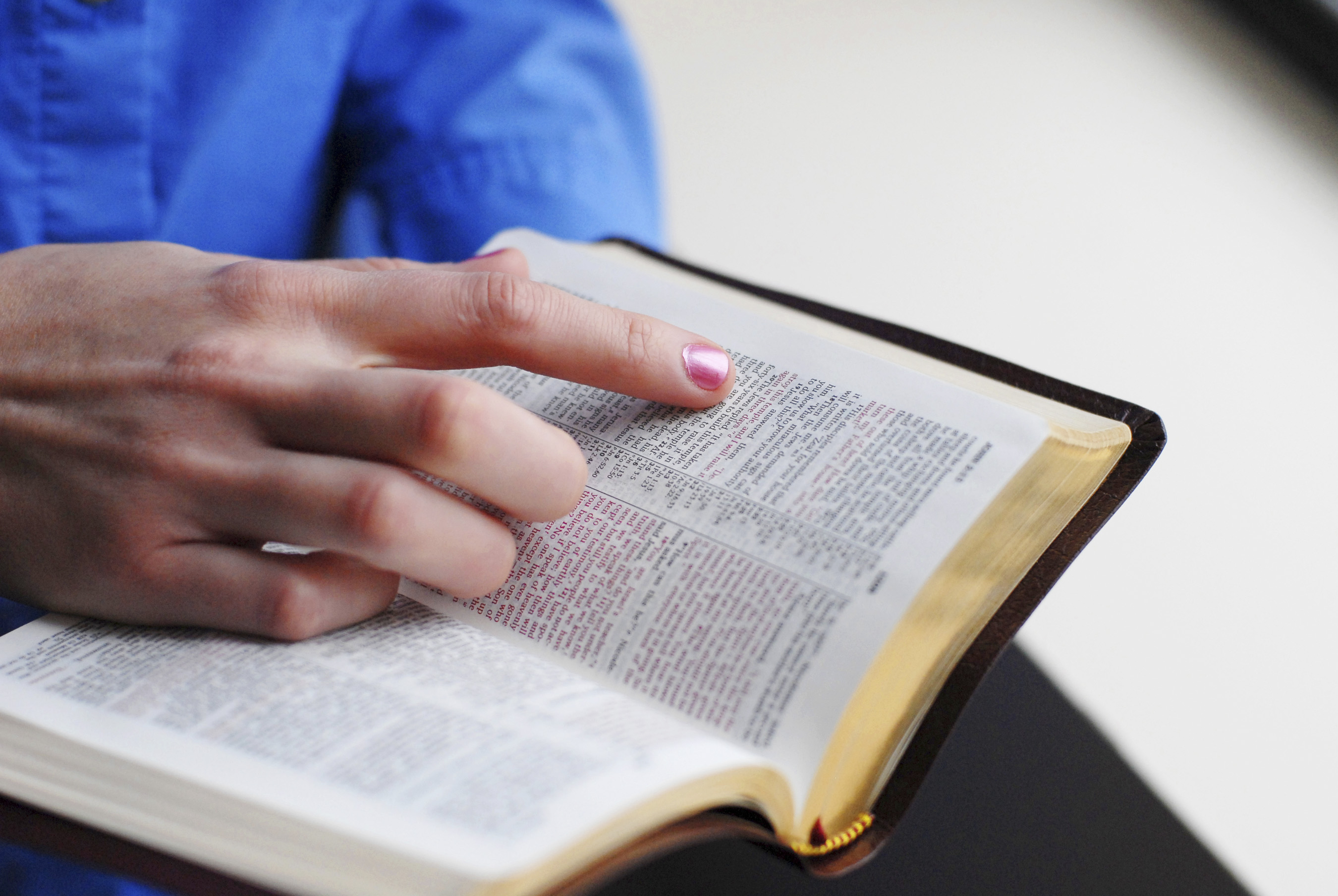 Next, read through several of these verses. The generated list may show 20 verses or 200. But whatever the number, you will be able to rule out several the first time you read them. At this point, narrowing the list to between 10 and 20 verses will be ideal.
As you read through your shortened list, reflect on each one by considering these questions: Does this verse stand out to me? Do I connect with the words in a special way? Does it feel like God wrote this just for me? If you answer "yes" to any of these questions, write that verse down. Pray as you continue to revisit the words again and again. This process will bring two or three verses to the forefront. And in time, the words that reveal the foundation of your life in Christ will become known.
James 4:8 teaches us this truth. "Draw near to God, and He will draw near to you." As we pursue His presence through Scripture, we will feel a deeper connection with His message. And as a result, that special verse will emerge.
Our lives are ever-changing, so it's perfectly acceptable for our life verse to change also. We may be seeking a life verse for the first time, or second, or third. Wherever we are in the journey, let's cherish the time spent with Scripture while searching for our life's verse, knowing "he rewards those who earnestly seek Him," (Hebrews 11:6). Because after all, the journey is the best part.
– cross walk
Poland, September 30, 2016: Magdalena Korzekwa-Kaliszuk, director of campaigns for CitizenGo in Poland, has pointed to last week's progress of a bill in the Polish parliament banning abortion as a "triple victory," saying, "our generation can stop abortion."
On Sept. 23, with a 267-154 vote in favor, Polish lawmakers sent a bill that seeks the total ban of abortion in the country to committee for further consideration.
Abortion is currently allowed in the case of rape or incest, grave risk to the health of the mother, and serious deformities in the baby in the womb. At most, 2,000 legal abortions are procured annually in Poland, though it is estimated that there may be 10,000 performed illegally, according to the BBC.
The legislative proposal will be debated for an unlimited time until a final draft is written, which will finally be submitted to a vote by all members of parliament, which is ruled by the Law and Justice Party.
It came to parliament after a citizens' group, Stop Abortion, delivered a petition with 450,000 signatures calling for a complete ban on abortion. The bill would criminalize the performance of abortion by physicians.
Speaking to Actuall news Sept. 28, Korzekwa-Kaliszuk  explained that "this is the first time that a citizen initiative focused on stopping abortion … which was introduced with almost a half a million citizen signatures, has been passed by parliament thanks to 267 votes in favor, 11 abstentions, and 154 against and now will be debated in the Justice and Human Rights Committee."
"The second victory came with the defeat of another bill voted on last Friday, introduced by feminists who were calling for abortion on demand for the first 12 weeks and which was defeated by the majority in the chamber," she said.
A third victory she noted "has to do with another bill which was also sent to the committee and which limits abortion on the single grounds of serious risk to the mother's health."
She said that "this victory is proof that good people cannot just defend these values when they are attacked, but also take the initiative and change the world."
Korzekwa-Kaliszuk expressed her confidence that Poland's case "can spread to other countries in the European Union so they can stop abortion."
Currently, the only European states that ban abortion entirely are Malta and Vatican City.
"It must serve as an argument for those pro-lifers who are under a lot of pressure and think that change is not possible, because the protection of life from conception is possible, and it's happening in Poland now," she pointed out.
While she expressed caution because "we have to hope that the law will finally be changed," the Polish pro-life leader emphasized that "this victory means that Poland has an unique opportunity to end the legacy of communism, when abortion was available without a problem for Poles."
"In 1993 the first great change was wrought and it significantly limited the number of legal abortions in the country, but not all could be prevented. In recent years, abortions performed in Poland were about 1,000 a year and most of them, almost 90 percent, were for fetal deformities."
Korzekwa-Kaliszuk added that "all pro-life Poles are aware the fact that the battle is not over and that the most important votes will take place in the coming months."
There are many dangers, she warned, including that both the bill limiting grounds and the one totally banning abortion "can be held up for months in the parliament committee, and can be amended or even voted down."
The Polish parliament, she said "is full of pro-life people," but there are also politicians "who perhaps  have doubts, are scared and under a lot of political pressure."
"We must support Poland, Polish MPs and Polish citizens, and their pro-life initiatives. That's what we need now!" she encouraged.
Korzekwa-Kaliszuk said that "many European politicians may be alarmed and try to stop this good opportunity for Poland" but that Poland, while "a full member of the European Union, is an independent country and depends on its citizens, who want to protect the lives of the unborn."
"I'm also sure that among EU politicians there are people who support this incredible opportunity for Poland," she said.
The pro-life leader said that "good brings about more good, and so we're prepared to start this change not only in Poland, but also in Europe."
– cna
New Delhi, September 30, 2016: A delegation of religious minority leaders in India met federal Human Resources Development Minister Prakash Javadekar on September 29 to apprise him of their anxieties regarding the national educational policy.
Bishop Theodore Mascarenhas, secretary general of the Catholic Bishops' Conference of India (CBCI), and Fr. Savarimuthu Y. Shankar, spokesperson of the Archdiocese of Delhi were part of the delegation comprising Christian, Muslim, Sikh and other minorities. Kamal Farooqui, a Muslim political leader, led the delegation.
The minister allowed every member to express their opinions, suggestions and anxieties regarding the national education policy during the two-hour meeting, a CBCI press note says.
Bishop Mascarenhas highlighted the immense contribution made by the minorities, particularly Christians, in nation building through education and healthcare.
The prelate also explained the concerns of the Catholic Church about the education policy and handed over the document prepared by the CBCI Office for Education and Culture.
He also pointed out the plight of tribals and dalits and other marginalized people and urged the minister to provide these groups preferential treatment in the National Education Policy (NEP) so that they can be empowered through education.
He also requested the minister to ensure that the NEP is not colored by any one religion but should reflect India's religious and cultural diversity.
The delegation discussed various aspects of education such as need for adapting new methods in teaching, adapting new curriculum, placing the needs of the children as first priority, removing detention policy and focus on integral growth of the child. They also requested the minister to ensure protection of minority rights and that they receive government help to manage their educational institutions.
The minister assured that the constitutional provisions enshrined in articles 30 and 31 would continue to protect the interests of the minorities and their institutions.
He also explained the document is not the government's official draft and that the cabinet has not approved it yet. He said the government will draft a new document with representatives of all communities and stakeholder and based on suggestions from various groups. The new draft would be made accessible for comments and observations, he added.
The minister praised the Church especially for its contribution in taking education to remote places specially to the tribals and dalits.
Bishop Mascarenhas thanked Javadekar on behalf of the delegation and assured full support and collaboration of the minorities in building the nation and its progress and development.
– matters india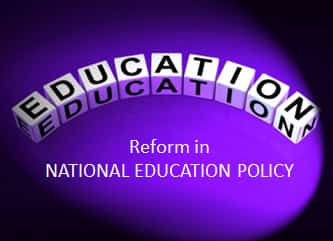 Mumbai, September 30, 2016: As many as 150 catholic schools of the city and 565 of the state, part of the Catholic Association for Education have united to raise their voice against the National Education Policy (NEP) 2016.
"We are expressing our fears through a memorandum. The policy makes yoga compulsory and seeks to promote Sanskrit. While we do teach yoga in our schools, we don't want it to be made compulsory. Same is the case with promoting Sanskrit. All this seems there is an attempt to communalise education," said the principal of a city catholic school, who did not want to be named.
She added, "If the policy is implemented, the government will have the power to transfer teachers from even private schools between states, the way bank employees are transferred. It will also have control over recruiting teachers, this way where will our autonomy as educational institutions be," she asked.
We do not want a national curriculum for the subjects of Maths, Science and English as the NEP has proposed, pointing that the quality of education may suffer. "Every board has its own level of difficulty, we don't want a common curriculum," she said.
Bishop Elias Gonsalves of Amravati, President of the Western Region Catholic Association for Education, said, "The NEP has proposed two levels of education in terms of difficulty – level A and level B. Those who take level B, the one of lower difficulty, will face challenges in pursuing higher studies."
He objected to teachers being subjected to eligibility tests every five years as proposed in the NEP, saying that it would be like a sword hanging over their heads. "Teachers are developing cold feet," he said, adding that this might lead to corruption.
"We want representation at the state and centre for drafting the policy," he said.
Father George Athaid, who has been driving the campaign, said that the policy seems to be oriented to centralise, control and communalise education, adding that the matter is being pursued at the national level by the Catholic Bishops Conference of India (CBCI).
The association has submitted a memorandum with their objections to the Governor C. Vidyasagar Rao and plan to meet the Chief Minister and state education minister Vinod Tawde soon.
– the free press journal
Kottayam, September 30, 2016: The Kerala Catholic Bishops' Council Temperance Commission has decided to hold a day-long 'Nilpu Samaram' (standing protest) against the reported government move to change the liquor policy.
According to a statement issued by Bishop Remigius Inchananiyil of Thamarasserry, State chairman of the Temperance Commission, the commission will launch an agitation in October at Ernakulam against the policy of the LDF government, which, according to him, had upset the policy decision to shut down 10 per cent of the IMFL outlets of Bevco and Consumer fed every year, "a policy which was the earned by Kerala society through struggles for ban against liquor".
It said 1,001 activists belonging to anti-liquor struggles would start the 'Nilpu Samaram' at 4 p.m. on October 2.
It had earlier been decided to shut down 10 per cent of the outlets every Gandhi Jayanti Day. "To do away with it amounts to irreverence to the memory of Gandhiji," the statement said.
Alleging something mysterious behind the change of heart, the press note said the anti-liquor campaign would resist it at any cost.
In a related but separate move, the Temperance Committee of the Church of South India (CSI) called for closing down 10 per cent of the liquor outlets on Gandhi Jayanti Day.
It would take out a march to the district headquarters in Kottayam on October 3.
– the hindu
Korea, September 30, 2016: Representatives from four major religions in Korea organized a religious festival aimed at tearing down the walls between them.
The World Religious Peace Committee organized the 2016 World Religion Culture Festival at Jeonju and other sites during Sept. 20-24. The committee comprised of representatives from Buddhist, Catholic, Protestant and Won Buddhist traditions.
The latter is a native religion of Korea, which was founded by Sotaesan (1891-1943), who claimed to reach enlightenment in 1916. Its three constitutional missions are propagation, education and charity. The religion has no formal links with Buddhism.
Together the four religions reaffirmed that they have a common goal, "practicing compassion and love."
The festival offered various cultural events and gave people the chance to learn about the unique characteristics of each religion.
The highlight of the festival was the World Religion Forum held on Sept. 21. The forum explored how each religion promoted compassion and leaders at the forum pledged to promote harmonious relationships among religions.
At the forum, Edouard Firmin Matoko, UNESCO's assistant director-general, gave a keynote speech to some 300 religious leaders.
"Interreligious dialogue needs serenity of self and an effort to sustain inner balance," said Matoko.
"The festival shows the source of a culture of peace and I'm very pleased to experience it."
Bishop Vincent Ri Pyung-ho of Jeonju said at the forum, "As religious people, we are the same in agonizing about how to practice compassion."
Venerable Seongwoo of the Buddhist Jogye Order said, "Compassion and benevolence mean to respect other religions and love one another. Having compassion and loving each other is the true meaning of religion."
The event was also held while there has been mounting international concern over North Korea's nuclear weapon and missile programs.
In early September, North Korea claimed to have successfully tested a nuclear warhead, prompting new calls for sanctions against the isolated state. According to South Korean media, the developments in the North's nuclear program have lead some lawmakers in the South to call for the country to develop its own nuclear weapons as a deterrent.
– ucan
Iraq, September 29, 2016: As Islamic State militants in Iraq and Syria are systematically sexually enslaving and physically abusing women, at least one anonymous woman in the group's stronghold in Iraq has reportedly taken it upon herself to kill the jihadis.
According to Iraqi News, it was reported on Monday that two IS (also known as ISIS or ISIL) militants were killed by a veiled woman in Mosul.
The news site reports that the killing of the two jihadis by a woman wearing a veil is the third of such incidents to occur in the region in the past month.
"A veiled woman carrying a pistol killed two fighters of the Islamic State, in the early hours of the morning, near a checkpoint in the vicinity of Numaniya neighborhood in the city of Mosul," the Iraqi news network al-Sumaria reported, according to Iraqi News.
"The incident is the third of its kind in the city of Mosul this month," the report added. "This phenomenon raised ISIS concerns during the past weeks."
In an attack earlier this month, two other IS fighters were killed by a veiled woman in the IS-held town of al-Sharqat, which is in the Saladin governorate of Iraq. According to Iraqi news, IS has controlled al-Sharqat since the group rose to power in June 2014.
"A veiled woman carrying a pistol killed two members of ISIS who were standing in a checkpoint in Sharqat, north of Salah al-Din," a local source told Iraqi News earlier this month. "The incident surprised the organization and forced them to issue an alert of similar attacks."
Even before the killing of the jihadis in Sharqat, a veiled woman had previously been reported to have attacked an IS militant a few days earlier in Mosul.
According to Iraqi News, IS has warned its members to be on the lookout for the veiled jihadi killer.
Outside of IS' skirmishes with Kurdish forces, Iraqi forces, Syrian forces, the United States-led coalition and other militia groups in the region, the veiled woman of Mosul is not the only deadly assassin to take up the task of knocking off barbaric IS jihadis from within the caliphate.
After the militant group rose to power in Iraq and Syria in the summer of 2014, the Syrian Observatory for Human Rights reported in August 2014 that a secret guerrilla organization called White Shroud was responsible for killing at least 100 IS militants in the group's stronghold of Deir ez-Zor.
White Shroud, which is a reference to the shroud that dead jihadis are wrapped in once they are killed, was believed to have been comprised of at least 300 members, including some from a defunct Syrian rebel group.
"Eighty percent of the members of White Shroud did not take part in combat before [IS] came," the group's leader, who went by the pseudonym Abu Aboud, was quoted by the Daily Mail as saying. "We trained them and they joined White Shroud because of the great oppression they felt after Islamic State took control."
It is not clear what the current status of the group is as nothing has been reported about White Shroud since the initial wave of news reports were published in 2014.
– christian post
I know praying together as a couple is important to do, but my husband feels awkward about it, and honestly, I do too. How can we overcome our hesitation, and how should we start?
— Anonymous
First, thank you for your question. Praying together for all Christians is important, but it's particularly important for those who are called to be married.
One of my favorite passages in the Scriptures is Matthew 18:19–20: "Again I say to you, if two of you agree on earth about anything they ask, it will be done for them by my Father in heaven. For where two or three are gathered in my name, there am I in the midst of them." Not only does this passage remind us of the power of intercessory prayer, but our Lord reveals his special, mysterious presence to those who pray together.
It might be helpful to put this wondrous phrase "where two or three are gathered in my name, there am I in the midst of them" in context. As William Barclay and other Scripture scholars have noted, in the Jewish tradition there is a saying about studying the Torah: "Where two or three are together studying Torah, God's glory is in their midst." When Jesus "adapts" this saying, he identifies himself with the glory of God. Jesus is the manifestation of the glory of God. To see him is to see the Father (cf. John 14:9). Jesus manifests God's glory because he reveals to us all the merciful love of the Father.
As Catholics, we know that Jesus is present to us in many ways. For example, in the liturgy (as Sacrosanctum Concilium 7 teaches) Jesus is present to us in the Word proclaimed, in the assembly gathered, in the priest celebrating, and, especially, in the Eucharistic sacrifice.
Jesus is also present when any group of Christians gather for prayer. This is particularly true when the "two or three" gathered are husband, wife, and children. The family has always been seen as "the domestic church" — the fundamental building block of the Church and society. The Catechism of the Catholic Church calls the family "a community of faith, hope, and charity; it assumes singular importance in the Church, as is evident in the New Testament" [Ephesians 5:21—6:4; Colossians 3:18–21; 1 Peter 3:1–7] (CCC, 2204). The Catechism continues by teaching:
"The Christian family is a communion of persons, a sign and image of the communion of the Father and the Son in the Holy Spirit. In the procreation and education of children it reflects the Father's work of creation. It is called to partake of the prayer and sacrifice of Christ. Daily prayer and the reading of the Word of God strengthen it in charity. The Christian family has an evangelizing and missionary task" (CCC, 2205).
It is understandable that you and your husband find learning to pray together an "awkward experience." Prayer is among the most intimate aspect of the shared life of a married couple. Our relationship with God is uniquely our own and speaks to the core of who we are as human persons called into an intimate, personal, passionate relationship with Father, Son, and Holy Spirit. To share that which is most intimate and personal with another can be a daunting experience. But in marriage a couple must learn how to share all things in Christ. Through marriage the husband and wife truly become "one flesh" (cf. Matthew 19:5). This "two becoming one" is "a great mystery" that is at the foundation of both creation (Genesis 1–3) and recreation (Ephesians 5:20 ff).
You have already made huge strides toward an authentic prayer life of depth and substance as a couple and family by admitting your struggles to pray together. Many couples avoid honest discussions about intimate things. Studies have shown that thoughts and feelings about prayer and sex are often the two most difficult subjects for couples to share. This is very understandable because these are among the most intimate of subjects. Yet couples, to enter more deeply into their vocation as spouses and parents, must overcome any shyness or hesitation in these areas in order to achieve growth in grace and in intimacy with each other and God. Children also deserve parents who are growing in their spiritual life and in their life of grace together.
I would recommend several things by way of beginning. First, attend Mass together. Discuss the readings and the homily. Share your own understanding of the various mysteries of our faith with your spouse.
Each of you should frequent confession and, if possible, spiritual direction. If appropriate, you may want to share what your confessor or spiritual director recommends concerning how you can better pray together.
Choose a time and devotion that each of you enjoy praying, and make that time sacred in your house. For my parents, it was Bible reading at dinnertime. For many couples, praying the Rosary or the Divine Mercy Chaplet together is a fruitful way to pray.
You might wish to share spiritual reading with your spouse. Also, you should encourage each other's private devotion. My father would let my mom do her holy hour every morning undisturbed, while she, in return, always encouraged my father to do his daily meditation later in the day. When my parents were younger, they were mentored by older couples who helped teach them how to pray and guided them in the practical aspects of marriage and parenting. You might want to seek out such couples in your parish.
I would also suggest developing some traditions in your home associated with the Church's liturgical calendar. Develop ways that your family observes Advent, celebrates the Christmas season, lives Lent, glories in the wonders of the Easter celebrations, and so on. Choose "name days" and particular saints to commemorate that are special to your family. You also can make "secular celebrations" — such as birthdays, anniversaries, Independence Day, and Thanksgiving — special, by incorporating prayers into the family celebrations.
Every family should procure sacramentals that are special reminders of the faith. A family Bible, crucifix, Advent wreath, and Christmas decorations can all aid in the focus on faith and prayer. Finally, I would recommend days of renewal, retreats, and occasional pilgrimages as a part of the yearly spiritual life of your family.
Obviously this is a long list and cannot be done all at once. But each of these (and more could be added) are steps in your journey of faith together. The Lord has blessed you with your call to the married life. He has enriched you with the sacramental grace to become "one flesh" and give witness to Christ's love for the Church. Be assured that God will not abandon you but will remain with you as you live out your vocation. Your willingness to be open to God's abiding presence will assure you of the graces needed to become the saints you are called to be.
– catholic digest
U.S., September 20, 2016: Pastor Tim Keller is on a mission to make sense of God, and if you ask him, Christianity not only makes sense, it offers so much more than what many realize.
Human beings crave meaning, satisfaction, identity, justice, and hope, Keller argues, and the Christian faith provides abundantly for those yearnings.
Rarely, however, do people examine how they arrive at their beliefs, said the pastor of Manhattan's Redeemer Presbyterian Church in a recent interview with The Christian Post.
In Keller's latest book, Making Sense of God: An Invitation to the Skeptical, the 65-year-old author of the New York Times bestseller The Reason for God continues to engage objections to the Christian faith. But this time he takes a slightly different approach. Instead of pure apologetics, Keller makes an invitation. He recounts in the preface that at a "skeptics welcome" discussion at his church, a man who was raised Christian but lived for some years as an atheist told him, "I've never really looked this carefully at my foundations. I haven't thought things out for myself. Thanks for this opportunity."
Skeptics can consider this book an opportunity where they are welcomed to examine how and why they think like they do.
"Most people don't do argument anymore," Keller told CP when asked why so few seem to have done the hard work of studying why they believe what they believe. "Everybody thinks that their view is self-evident. And people who just don't see it are nuts."
Sociologist Christian Smith's book on the religion of young adults and teenagers is particularly illuminating on this point, Keller noted; Smith's book shows that "most young adults have very strong moral views and convictions, but they also believe that — if you ask them why is that right or why is that wrong—they say 'Well, everybody knows that.'"
Indeed, not everybody knows such things because if they were self-evident, most would agree. But if people are genuinely searching for evidence, the Christian faith will not disappoint.
Keller is routinely praised for his intelligent, extremely articulate preaching. USA Today columnist and Fox News commentator Kirsten Powers is one such person who through his ministry abandoned atheism and received Christ. Powers, who has since joined the Catholic Church, wrote in a December 2015 Christianity Today article that Keller "might be the most persuasive Christian apologist and evangelical pastor of his generation (if not the century)."
In a typical sermon, Keller masterfully weaves in relevant history, politics, and literature while expounding on the scriptures, and effectively exposes the weaknesses of secularist and atheistic worldviews. He does the same in this book.
Perhaps no issue is more bitterly contested today in the public square than what it fundamentally means to be human – how people define themselves. As cultural norms and institutions shift, especially about sexuality and relationships, American society is swimming in a sea of identity politics. Keller contends that such modern and postmodern notions of truth, identity, and freedom are failing us and only Christ can satisfy all three.
While some may chafe at Christianity's "exclusionary" claims, no one can circumvent truth claims altogether, the author argues. And the kinds of truth claims that you hold are inextricably linked to how you define your identity. For those who believe in Jesus's message, "you believe in a truth, but not a truth that leads to exclusion," Keller writes in the book.
"If I build my identity on what Jesus Christ did for me and the fact I have an everlasting name in him by grace, I can't on the one hand feel superior to anybody, nor do I have to fear anybody else. I don't have to compare myself with them at all. My identity is based on somebody who was excluded for me, who was cast out for me, who loved his enemies, and that is going to turn me into someone who embraces the Different," he continues.
Such an other-oriented, humble posture informs Keller's perspective on the times even as narratives about the "rise of the nones" and an increasingly "post-Christian America" appear in the headlines. The Manhattan pastor is genuinely optimistic about the future and contends that what is happening in the earth today reveals that God is on the move.
"In the past there was hardly anybody who was secular," Keller told CP. "In the future there will be significant numbers of people who are secular more than have ever been in history. But, the facts on the ground are that Christianity and Islam in particular are growing faster than the population. And that over the next 25-45 years the number of people who say that they are secular, the percentage of the world's population that is secular, is actually going down."
His words echo those of First Things editor R.R. Reno who said in an interview last month with CP that in America "the percentage of the population that goes to church has not declined. So it is not the case that Christianity is in decline. What has happened is very powerful elements of our society are shaking off this presumptive authority of Christianity to define their lives and for the wider public culture of America."
"[Reno's] right," Keller concurred, adding that "a lot of people are acting as if religion is over and will eventually go away and there's no indication of that," which is a topic he explores in the first chapter of Making Sense of God in great detail.
Making Sense of God is divided into three sections: "Why Does Anyone Need Religion?", "Religion is More Than You Think It Is" and "Christianity Makes Sense," with each containing several chapters related to the overarching theme.
In chapter five, titled "Why Can't I Be Free to Live As I See Fit, As Long As I Don't Harm Anyone?" Keller dismantles "freedom" as it is largely defined today, which is the absence of restrictions, what philosopher Isaiah Berlin called "negative liberty."
Put simply, real life just does not work with this negative, absence-of-restrictions type of freedom, Keller told CP; real freedom is about the right restrictions.
"If you want to be totally free you cannot have a love relationship, you can't even have a friendship. You certainly can't have a marriage," Keller said. "The only way to be married is to start to get rid of your options. There are a lot of places I can't go because I'm married now. A lot of things I can't do because I'm married now."
"And most people would agree: 'Ok, well, I have to give up my freedom if I am to have love because love is what human life's about.' But see, technically, the modern idea freedom as the absence of restriction means you can't have love, and that is why it is inadequate," he continued.
Skeptics with philosophical minds will appreciate Keller's thoughtful, tightly-argued prose. And the pastor is quick to point out that those who leave the faith never do for solely intellectual reasons.
"It's always a combination of emotional, cultural, and rational processes," Keller said. "They all work together. It's never, never simply rational. Most people I know who have lost their faith say 'I simply saw there was no evidence, there was no proof, and they paint is as rational-only process."
Keller simply does not buy into what he calls "popular de-conversion stories" where someone says their college experience and the power of their reason led them away from Christ.
"I try to show in the book that most people who I think are more thoughtful — even the ones who have lost their faith — admit that they actually didn't lose their faith, they just adopted a new faith. They adopted a new community, a new set of beliefs a new set of moral values, none of which can be proven but seem to make more sense to them than the old forms."
When The Christian Post asked Keller what he wanted most for readers to take away from Making Sense of God he replied: "This book is trying to get you to see that it would be great if Christianity were true. It doesn't really make the case that it is true… but most people don't even think it matters."
"I've had people say 'I don't care if Christianity is true, it's irrelevant to me'. And I'm trying to say I want you see what Christianity offers so that you would think, 'Wow, if it really offers that it would be great if it were true,'" he concluded.
– christian post
Karnataka, September 27, 2016: Four day Krishi Mela ( Agri Fest)which began on 24th September in Dharward is frequented by many people and rents out many stalls where things are sold or displayed.Gideons International had rented out a stalls and believers were freely "offering" the Good News to people through the Holy Bible printed in Indian languages.Without provocation, around 20 radicals forcibly entered the stall, and began destroying Bibles and assaulted the innocent Christian volunteers who were present
– persecution.in