Uganda, September 27, 2016: A woman in the landlocked African nation of Uganda was beaten unconscious by her Muslim husband and hospitalized because she attended a church service and allegedly converted to Christianity.
Twenty-one-year-old Fatuma Baluka, who lives in Uganda's eastern Budaka District, recently told the Christian persecution watchdog website Morning Star News that she was knocked unconscious and ferociously beaten by her husband, Hussein Kasolo, last Sunday after she attended a nearby Christian church with her friend.
"When I arrived home, my husband shouted at me as an 'infidel,' and then and there started hitting me with a metallic object," Baluka said. "I fell down, only to find myself in a hospital bed."
Fortunately for Baluka, who is the daughter of an Islamic leader in the predominantly Muslim village, her neighbors came to her rescue and stopped the husband from continuing to beat her. When the neighbors saw Baluka, she was bleeding badly from her head and leg.
"We found Baluka unconscious, and we were able to overpower the husband's brutal attack," the anonymous neighbor told Morning Star News.
The neighbors then took Baluja to the nearby hospital where she was hospitalized for about four days before being discharged last Thursday.
The pastor of the unnamed church that Baluka and her friend attended told Morning Star News that Baluka is now becoming a Christian.
"She was among those who were prayed for in the church service, and on Thursday, she mentioned to me that the very Sunday when she was prayed for, she felt convicted in her heart that she was a sinful lady, and that immediately, a heavy burden rolled away," the pastor said. "She is now being discipled to be rooted in the Christian faith."
After being accused of being an infidel, Baluka explained that she has become "an enemy" to her husband and that her Muslim parents "will not receive" her either.
"I feel disowned and helpless," she said.
Baluka has been displaced from her home and is now seeking refuge.
Although a strong majority of people in Uganda are Christians (85 percent), honor crimes continue to be a constant problem in areas of the country, especially areas with a majority Muslim population.
In August, it was reported that the parents of eight children in the Luuka District who gave their lives to Christ were also beaten and cast away by their Muslim families. Additionally, the pastor who converted the children was also told that if he does not move his ministry out of the area, he will be killed.
In June, it was reported that a Muslim father in the Kamuli District tied his 9-year-old son to a tree and lit him on fire because he converted to Christianity and refused to fast during the Islamic holy month of Ramadan.
In March, a Muslim family beat their son and burned down his home after he told his father that he had given his life to Christ.
– christian post
Q. We have made the conscious decision to limit our family's exposure to media. Our teens (16, 14, 13) do not have cell phones, their access to a computer in our home is limited to school-related purposes, and our television is locked with parental controls. We watch very little television; instead, our house is generally filled with the sounds of music, talking, and even silence.
This is not to say that our kids don't have access to media outside our home! They use computers at the library and at school, and they watch TV and movies at their friend's homes. They are fully engaged with the culture even without having access to it at home. In fact, this is why we have been such sticklers about limiting media—we know that they already get enough of it in the course of an average day.
Still, I'm starting to worry that our very strict media standards may have unintended consequences. Our oldest is only two years from college. When he goes away to school, will he have an adequate understanding of how to use social media or how to be a discerning consumer if we don't ease up at home and teach him to use these things?
The problem is I don't want to give up the media-free lifestyle we now enjoy. I know if I get cell phones for my kids, I will be forced to look at the tops of their heads while they are looking down at their devices. But are we making a mistake by sheltering them in this way?
A. Most parents will read your question with envy! In our technology-saturated culture, many parents feel it is difficult—if not impossible—to shelter their children from media in the way that you have done. The latest study from Pew Research found that 78 percent of teens ages 12–17 own cell phones, and 47 percent of those have smartphones. Clearly, the vast majority of moms and dads are not sheltering but facilitating their kids' ability to use and consume media.
You name a specific concern: If you open the floodgates and allow your kids to have cell phones, will you lose their attention? The short answer is yes—to a degree, at least. But parents who allow their children to have cell phones and smart phones still can—and should!—make rules about how they can be used. Many have policies such as collecting all the phones in the home at a certain time to be turned off and ignored, or limiting their use with parental controls.
Your question, however, raises a larger issue: If you don't allow a greater degree of media consumption in your home, how can you supervise your children and teach them to use it responsibly when you're not there (i.e., in college, which in your case is mere months from now)?
I'll certainly catch some flack for this answer, but my gut feeling is that it's probably time to ease up on your restrictions so you can infuse your values in your children's media consumption.
This is a good time to remind yourself that media and technology are, in and of themselves, morally neutral. They can be used for good, and they can be used for evil. I'll be the first one to point out that the evil one is a media maven. He manipulates souls with media content that seems attractive but quickly becomes destructive. I'm talking about social media addictions, video game addictions, and pornography addictions—all of which are very real and very dangerous.
But media can also be used for good—and for God. The New Evangelization is, in part, an idea based on the premise that we, as Catholics, must use everything at our disposal to advance the gospel, including media. (If you're reading this column via a digital version of Catholic Digest, it's working!) We know there's a whole lot of bad stuff out there, but there also is great content, and there are wonderful ways to use technology to promote positive relationships.
OK, so where does that leave you? Should you cave and allow your home to be more engaged in media? Should you let your kids get social media accounts like Twitter, Instagram, and Facebook? Should you unlock the TV and assume that your kids are well aware of your expectations for media consumption in your home?
Yes, but with a caveat: that the purpose of your new openness to media is so you will personally have the opportunity to navigate the rough waters of media with your children, guiding and directing them as they learn to become independent and responsible consumers and users of media.
At our house, we view media the way we we view the ocean. It's huge and beautiful and powerful—at once majestic and mighty, intriguing yet imposing. Just as you would not let your child wade into the ocean without proper supervision and training, you must not let your kids wander into the wide world of media without your guidance, instruction, and permission.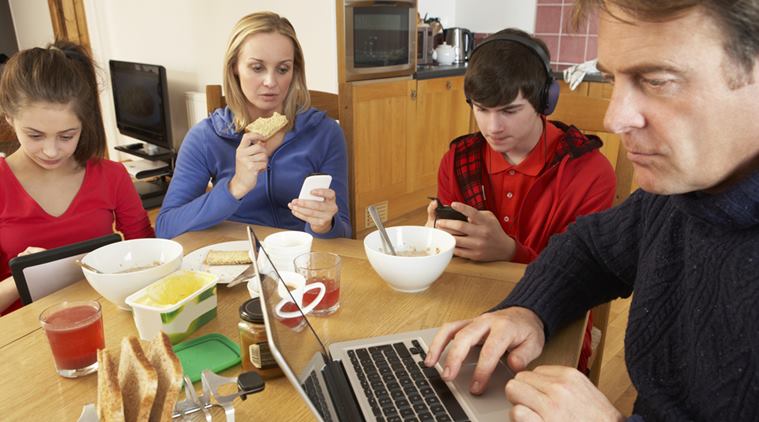 At first, you'll hold their hands, oversee each step, and stand close by to grab them if the current gets too strong. Then, as they demonstrate their skill and judgment, you'll be free to sit on the shore and read a good book, looking up frequently to monitor their safety. Eventually, they're going to ask for the car keys so they can go to the beach with their friends, but by then you'll be able to trust that they are capable of safely navigating the waves on their own.
You've done an amazing job up to now of creating a unique and precious environment in your home, marked by a media-free policy that has surely allowed you to build strong and secure bonds with your kids. Do consider that it may now be time to equip them for the media-saturated world in which they must necessarily exist.
– catholic digest
U.S., July 15, 2016: Meet "J," a new Internet employee with a single letter for a name. His job is to answer questions as a "human app" with the title "human-answer generator."
Easy job, until questioners ask J questions like: "What is the meaning of life?" Or "Why is there suffering in the world?"
"Ask J" is a new Web-based series of five episodes, all under five minutes each. It's a resource of SteubenvilleFuel.com from Franciscan University of Steubenville.
The executive producer of the series is Bob Rice, a Franciscan graduate who is now a catechetics professor at his alma mater. Previously, he was a youth minister.
Rice (Bob-Rice.com) is also a familiar face to youth and youth ministers. An accomplished musician, he has released many CDs and leads worship at the Steubenville Summer Conferences.
The "Ask J" idea came about as Rice and others were brainstorming new ways to reach youth. "On EWTN we do Franciscan University Presents and get a lot of feedback. So we thought, 'Let's do another show,'" Rice explained. "With the extensive audience of youth and young adults at conferences, we thought we should create a show for them."
Honing in on what would be attractive to young people, he and his team "decided to teach through storytelling," Rice said.
"The whole point is to encourage a young person to seek truth beyond Google and ask bigger questions than the Internet can answer. Information is very different than wisdom."
According to Rice, "Ask J" is a kind of conversation starter, not a definitive answer, as J can't answer deep questions in a phrase or two. In fact, he doesn't know the answers himself and looks for them in all of the wrong places, illustrating what much of society does when seeking.
"All of us who created it ['Ask J'] are Christian and Catholic," Rice noted. "There's a very strong movement in Hollywood trying to impact the culture. What we're trying to do is help the people with these projects."
– nc register
Ranchi, September 26, 2016: Tribal people across Jharkhand state in eastern India are protesting a local government proposal that will weaken legal protection against others buying and selling indigenous people's land.
The state's proposal to amend two laws "is a major threat to the very survival of tribal people," said Auxiliary Bishop Telesphore Bilung of Ranchi.
Jharkhand has some 9 million tribal people, who form 26 percent of the state's 33 million population. About 1.5 million people in the state are Christians, at least half of them Catholics.
The church supports their public demonstrations, said Bishop Bilung.
Jesuit Father Xavier Sorent, a social activist, said that church people are involved in creating awareness among tribal communities "about the need to rise to the occasion [and] protect their land."
"The people are turning up in huge numbers [to] public protest meetings. It is a major worry for the government," he said, adding that the government is also planning programs to drum up support for the amendment.
Jharkahnd state was created by carving out tribal-dominated areas of Bihar state 16 years ago to protect their interests.
The proposed amendments will change laws that prohibit the sale or purchase of indigenous land by non-tribal people. They will also make protected land available for mining and industrial development.
Bishop Bilung said tribal life was "centered [on] water, forest and land. The moment they are deprived of their land, they are bound to perish," said the prelate, who comes from an indigenous community himself.
The state government, run by the Hindu nationalist, Bharatiya Janata Party, proposed the amendments in the legislature in July, kick-starting protests from tribal groups.
The government wants to "hand over the vast swathes of tribal land with coal, bauxite and other minerals to industrial houses. That is why we say the amendments strike at the very root of tribal life," said Jesuit Father Tom Kavala.
The indigenous people are "generally unaware of their rights and constitutional safeguards.… The government is taking advantage of it," said Father Kavala.
However, state Chief Minister Raghubar Das told media that the amendments will empower the people with better financial and employment opportunities.
He also blamed Christians for inflaming protests. Those behind "conversions" are also behind the protests, he told New Delhi's Economic Times.
"There are parties that do not want tribals to progress; they want the tribals to remain poor, with no electricity. We are planning to bring development and progress however those involved in conversions are opposed to this as they want the tribals to remain in the state that they are. If people remain poor, they can be easily converted," he told the newspaper on Sept. 21.
– ucan
Kerala, September 27, 2016: The NDA reconstituted its Kerala unit Monday and nominated P C Thomas, leader of the Christian party Kerala Congress, to the NDA central committee. Aimed at wooing the minority community in central Kerala, the move comes a day after the conclusion of BJP's national conclave in Kerala.
The reconstituted NDA state committee has BJP state president Kummanam Rajasekharan as chairman, Rajya Sabha member Rajeev Chandrasekhar as vice-chairman and Ezhava-dominated party Bharat Dharma Jana Sena president Thushar Vellappally as convener.
The meeting, chaired by party president Amit Shah, decided to form NDA committees from the district to grassroots levels. The district-level committees will be formed in the first week of October, followed by units in constituencies and booths. In December, the NDA will organise three regional rallies to strengthen the alliance in Kerala.
On the entry of Kerala Congress (M), another Christian party, that recently walked out of UDF, Amit Shah said, "It was up to that party to decide. Any party that is opposed to the UDF and the LDF is welcome in the NDA."
Thomas had been a minister of state in the previous NDA government. While announcing his elevation as a member of the NDA central committee, Shah described him as a "minority community leader".
– the indian express
Bengaluru, 23 September, 2016: To make the liturgical celebrations more meaningful, active and participatory, the Conference of Catholic Bishops of India (CCBI) published "The Directives for the Celebration of the Liturgy". The Liturgical Directives was released by His Eminence Oswald Cardinal Gracias, the President of the Conference of Catholic Bishops of India and the President of the Federation of Asian Bishops Conference (FABC) at a small function held during the 75th Executive Committee meeting of the CCBI on Tuesday 20th September 2016 at St. John's National Academy of health Sciences, Bangalore. Its first copy was handed over to Archbishop Dominic Jala, the Chairman of the CCBI Commission for Liturgy and the Archbishop of Shillong.
The 27th Plenary Assembly of the CCBI which was held from 3 to 9 February 2015 deliberated on the theme "Liturgy and Life. The members of the Assembly requested the Liturgical Commission to prepare directives for the celebration of the liturgy for liturgical renewal in the Church in India. The CCBI Commission for Liturgy headed by Archbishop Dominic Jala and Rev. Dr. Ayres Fernandes prepared the Liturgical Directives and the Bishops discussed it during the 28th Plenary Assembly. The 73rd and 74th Executive Committee of the CCBI, proposed suggestions and amendments. Incorporating the numerous suggestions, the Commission presented the final draft and it was approved by the National Episcopal Conference.
"As liturgy is the font from which all power flows and the summit towards which the entire activity of the Church is directed. This directives are important and would give new impetus in liturgical celebrations. The Directives for the Celebration of Liturgy is an essential and fundamental reference book for all our ecclesiastical institutions and places wherever liturgy is being celebrated. The Commission is planning various strategies to implement the directives at the diocesan, regional and national levels" said Archbishop Dominic Jala, Chairman of the CCBI Commission for Liturgy.
– rev. dr. stephen alathara
deputy secretary general, ccbi
Pakistan, September 23, 2016: A group of Muslims, accompanied by police, attacked a church in the city of Okara in Punjab, Pakistan, on 8 September. They ripped up Bibles and hymn books and physically assaulted several women who had gathered to pray. One man also tore down the cross from the roof of the building.
Despite the fact that Christians have lived on the plot since 1947, the attackers claimed that two Muslim men have acquired legal ownership of the land on which the church sits and they padlocked the door to the church after evicting the believers. The Christian owner of the property has secured a hearing in the civil court on 24 September to challenge the Muslims' claim to the land and the church pastor has made a formal complaint to the Deputy Superintendent of Police, although no official action has yet been taken.
– barnabas persecution update
Syria, September 26, 2016: Officials from the U.N., the United States, Russia, and other nations are pointing fingers and accusing each other of "barbarism" after the latest round of bombings by Syrian forces killed at least 85 people on Sunday in the besieged city of Aleppo.
Matthew Rycroft, British ambassador to the U.N., said Syrian President Bashar al-Assad and his Russian allies have been carrying out war crimes against Syrian civilians in the continued bombings aimed at taking out rebel forces in the civil war.
"After five years of conflict, you might think that the regime has had its fill of barbarity — that its sick bloodlust against its own people has finally run its course," Rycroft said, according to CNN.
"But this weekend, the regime and Russia have instead plunged to new depths and unleashed a new hell on Aleppo," he added.
Reports noted that Aleppo has been hammered by several airstrikes over the weekend, with more than 300 people injured along with the 85 killed by the bunker-busting bombs that have hit the city.
U.N. Secretary-General Ban Ki-moon said he was "appalled" by how badly the short-lived ceasefire has disintegrated, adding that the latest round of bombing "brings the violence to new depths of barbarity."
U.S. Ambassador to the U.N. Samantha Power also accused the Russian government of "barbarism" in its support for Assad's actions.
"What Russia is sponsoring and doing is not counter terrorism, it is barbarism," Power told the Security Council.
"Instead of pursuing peace, Russia and Assad make war. Instead of helping get life-saving aid to civilians, Russia and Assad are bombing the humanitarian convoys, hospitals and first responders who are trying desperately to keep people alive."
Russia's U.N. Ambassador Vitaly Churkin rejected accusations that Russian forces were involved in the offenses, however, and said that bringing peace to the war-torn country is "almost an impossible task now."
Churkin further accused rebel groups that are fighting Assad, which have largely been backed by the U.S., of having broken the ceasefire and forced the Syrian government to retaliate, BBC News noted.
U.N. special envoy on Syria, Staffan de Mistura, said at least 213 civilians, many of them women and children, have been killed since the latest ceasefire ended, and accused Russia of having used incendiary weapons in Aleppo to fight the rebels, which he said "create fireballs of such intensity that they light up the pitch darkness in Aleppo as if it were daylight."
The bunker-busting bombs, which are used to penetrate the Earth and destroy underground targets, have been used in residential areas, he argued.
"The systematic and indiscriminate use of such weapons in areas where civilians are present may amount to a war crime," de Mistura said.
Christians in Aleppo, who are among the civilians trapped in the crossfire, said last week that they continue praying and hoping for peace despite their dwindling numbers.
"The church was full, the bishops and faithful of all the churches in Aleppo were present. As pastors, we are comforted by the sight of so many Christians who live the tremendous moment we are going through in faith," Bishop George Abu Khazen, Apostolic Vicar of Aleppo for the Catholics of the Latin rite, said last week, recounting a mass of thanksgiving for the canonization of Mother Teresa.
"I get emotional when I think that thanks to their faith the Lord will bless us and give us His peace."
– christian post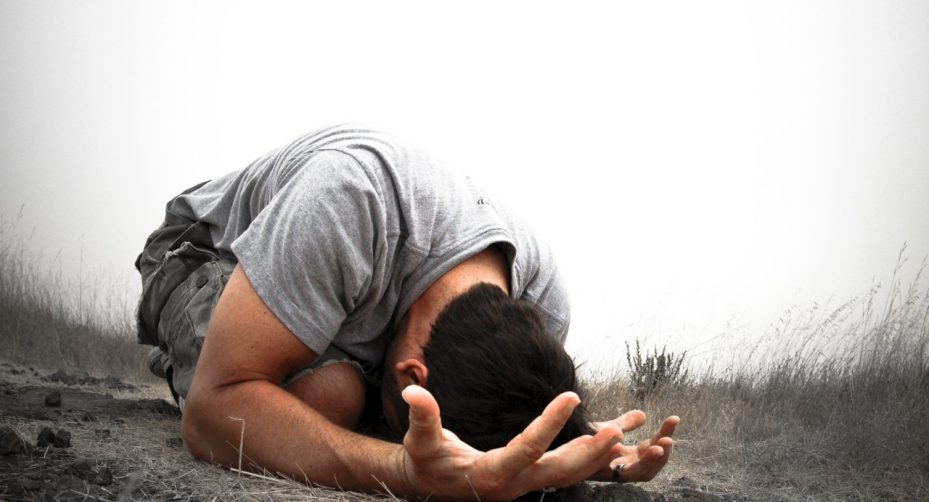 He will take great delight in you, he will quiet you with his love." (Zephaniah 3:17)
"One must learn an inner solitude, wherever one may be." -Meister Eckhart
Today I am not the most shining example of motherhood. The sun is shining but I am certainly not. I yelled at my 14-year-old son at 5:45 a.m. when he didn't want to wake up for morning soccer practice and then cried myself back to sleep. I tried to have a discussion with my 21-year-old about a simple chore I've asked her to do for weeks, with no success, and it ended with both of us shouting and me screaming at her, grabbing my bag, and leaving the house in tears. It sounds stupid. And it is. But that doesn't change the fact that I'm fuming mad and not feeling all that loving or prayerful right now.
This comes amid two months of summer scheduling chaos, a rapidly approaching book deadline, and the highest number of hours I've billed for work in months. My husband is also working really long hours, and I feel like I'm holding down the fort all by myself. It comes in a time of late-paying clients and a stack of unpaid bills on my desk. Of transitioning from having just one child at home to a summer break—meaning my two college-aged girls are back with all their independence and piles of stuff in every corner.
My friend Peggy had the misfortune of calling with some good news, and I pulled myself together long enough to rejoice with her before spilling all of today's drama and emotion on her. I said, "I was planning to leave the house to write this afternoon, and now I'm gone, but I'm not in any frame of mind to go pray now."
As always, she spoke wisdom and truth to me. "Honey, you're in exactly the frame of mind. Write about prayer right now, and then pray. People don't want to know about prayer when everything is good. They want to know how to deal with it when life is in the toilet."
So here I am.
Let me assure you, I know these are not life-and-death situations. So many of the things we face daily are huge. True loss, severe and unavoidable consequences, serious and real stuff that far surpasses stress-and hormone-induced rage. It's never just one situation that makes it hard to pray, but an accumulation. Emotions and losses. Disappointments and mistakes.
Look at any given day, and you'll see this one thing that got on your nerves. Another that distracted you. One that waylaid you. And each of those connects to the thing that happened last time, and the time before that. There will be lots of next ones too.
It's not realistic to think that we'll ever be without pain or fear or grief or doubt or chaos.
We need God now, every single day, each and every moment, not at some unforeseeable point in the future. Not only in the moments of crisis, but in the days in between.
The only way to get through anything—to get through everything—is to pray.
Fine, but how? What practical steps can I take to pray when I'm… ? (In pain. Sad. Depressed. When God isn't answering or I'm not inspired. When I'm out of words. When life is hard. You fill in the blank.)
In an ideal world, I would turn to God first. Always.
But I'm more likely to text a friend or buy a new pair of shoes to distract myself. Or run out of the house sobbing after yelling at my kids. I tend to cry first, vent second, and then realize I've done it all backwards and turn to Him feeling ashamed at how messed up I am.
And when I do turn to Him, I can't make my mind stop whirring. I can't stop hearing the chaos and noise of life. I need silence to drown out the noise.
So I sit. I imagine the whirring gears in my mind slowing, then stopping. I focus on stilling my entire body. I close my eyes and begin. "Lord…" I take a deep breath, and I feel anxiety fluttering again, so I take another. I don't even try to find words. I soak in the presence of God. Knowing that whatever is ailing me, He can fix. Whatever is lost can be restored. Whatever troubles me can be managed.
I wait for calm to flood my soul. Wait for my sense of equilibrium to be restored.
And it will happen, if I wait. If I still my mind and heart and body and reach out toward God.
I realize that I don't have control—boy, do I not have control—over so many situations in my life. But I also remember that I'm not alone. I've fought through some major trials in my faith. I've experienced serious financial hardships, relationship issues, parenting problems, and faced my most hated of earthly diseases, cancer. My dad is in remission, and my mother-in-law is cured—but I lost my father-in-law less than a week ago and lost my mom four years ago. My faith in a good God was buried with her. It took years of baby steps to find my way back—but I did.
One step, one deep breath, one quiet moment at a time.
But with each new loss, I fall backwards a bit. I think we all do.
There's some good news, though, for all of us.
Even when we are not faithful, God remains faithful.
As long as I turn back, He'll offer me more. He is there when I seek Him again. I have to make that first step—but He never withholds Himself or holds grudges.
I certainly don't mean to oversimplify the process, but the truth is that something supernatural happens when we long for Him. When we pray. When we recognize our own limitations, when we acknowledge the barriers before us. When we ask God to quiet our souls and renew our strength.
– cross walk
Los Angeles, September 24, 2016: Californians should vote for Proposition 62, a ballot measure to end the death penalty, the Archbishop of Los Angeles has said in a reflection on justice, Catholic teaching and American society.
"It is time for us to end the death penalty – not only in California but throughout the United States and throughout the world," Archbishop Jose H. Gomez said Sept. 21.
"In a culture of death, I believe mercy alone can be the only credible witness to the sanctity of life and the dignity of the human person."
His essay is part of a special issue of the Los Angeles archdiocese's newsweekly Angelus dedicated to the Church and the death penalty.
Rather than condemn criminals to death, he said, Christians "should pray for their conversion and encourage their rehabilitation and ultimate restoration to society."
Those who seek an end to the death penalty must not forget the victims of crime and their loved ones.
"We entrust them to the Father of mercies and we pray that he grant them healing and peace," the archbishop continued.
California's ballot measure Prop. 62, which is on the November ballot, would replace the death penalty with lifetime in prison without parole.
Public opinion survey results have been mixed.
A Sept. 1-8 online poll of 1,909 registered voters sponsored by the USC Dornslife College and the Los Angeles Times found that only 40 percent of registered voters would approve the proposal. Another survey, run by the Field Poll, polled 942 likely voters Sept.7-13. It found support from 48 percent of voters and opposition from 37 percent.
Another ballot measure, Prop. 66, would limit the appeal process for death row inmates and shorten the time from sentencing to execution.
Archbishop Gomez cited St. John Paul II's words in his final U.S. visit in 1999, in which the Pope called the death penalty "cruel and unnecessary."
"The reason is that every life is sacred and every person has a dignity that comes from God," the archbishop explained. "This is true for the innocent and it is true for the guilty. It is true even for those convicted of the most violent crimes."
He acknowledged historical Catholic support for the death penalty.
"The Catholic Church has always taught that legitimate governments have the right to impose the death penalty on those guilty of the most serious crimes. This teaching has been consistent for centuries — in the Scriptures, in the writings of the Church Fathers and in the teachings of the Popes," he said.
"But in recent years, there has been a growing consensus that the use of the death penalty can no longer be accepted."
Archbishop Gomez cited a "strange appetite for violence" in American culture, violent video games, demeaning music and entertainments.
"In this cultural context, I do not see how the death penalty can ever again express society's ultimate value for human life. In this cultural context, the death penalty can only function as one more killing."
Archbishop Gomez and the Los Angeles archdiocese's Office of Life, Justice and Peace have established a website supporting a Yes vote on Proposition 62, www.killingisntjustice.org.
– cna