U.S, September 16, 2016: "In the past, I've been able to lead churches to growth. I can't do it anymore. I don't know what's wrong with me."
A pastor shared those sentences with me just three days ago.
He was frustrated. He was confused. He was exhausted.
And he is not alone.
With some exceptions, it is indeed more difficult to lead churches to growth. Such is a reality that is about 15 years in the making.
The obvious question is "Why?" Allow me to articulate five of those reasons.
1. Cultural Christianity is declining rapidly.
It is really a misnomer to call it "cultural Christianity," since it's not true faith in Christ. In the past, many people felt it was culturally, economically, or politically advantageous to be a part of a congregation, even if they weren't true believers in Christ. These attending non-believers padded our numbers. Or to say it another way, the pool of willing attenders has diminished greatly.
2. The exit of the Builder generation.
The Builder generation has kept many churches alive, even if the congregations are on life support. This generation, born before 1946, is fiercely loyal to institutions, including local churches. They stuck with congregations in good and bad times. But, in 2015, there were only 28 million Builders left. Another 13,000 Builders die every week. The loyal generation is few in number and will soon be no more.
3. Migration from rural areas and small towns to the cities.
In 1790, only 5% of Americans lived in cities. By the 1960s, the percentage of Americans in cities skyrocketed to 65%. Today over 80% of Americans are city dwellers. Rural and small-town churches held on tenaciously to their members for over two centuries. But the population base for those tenacious churches has dwindled dramatically.
4. Faster church transfers.
Those who are transferring from one church to another are concentrating in fewer churches. Simply stated, a few churches are getting bigger at the expense of smaller churches. While that phenomenon has been in play for quite a while, it is now accelerating. The old barrier that held people in specific churches — family connections, denominational loyalty, and loyalty to a specific congregation — are no longer barriers today. People move with great freedom from church to church.
5. Slow response to change as change accelerates all around us.
Many churches are incredibly slow to change. For most of our American history, the pace of cultural and technological change was sufficiently paced for churches to lag only five to ten years. Now churches are lagging 20 and 30 years as the pace of change increases dramatically. To many attendees and members, the church thus seems increasingly irrelevant.
To be clear, I am speaking about issues of style, methodology, and awareness, not changing doctrine or biblical truths.
A church guest I recently interviewed said it clearly: "I stuck with my parents' church as long as I could. But when we had a big blow up over projection screens in the worship center, I had enough. I wanted to go to a church where matters of minutia were not issues to fight over."
If you think it is more difficult to lead a church to growth, you are right. If you have noticed the decline in your church is greater, you are probably right as well. And if you are to the point of realization that your church may die in the next few years, it may come sooner than that.
In a future post, I will address how smaller churches can deal with these challenges. Warning: the solutions are simple but not easy.
– christian post
Mumbai, September 21, 2016: A Pentecostal clergyman and his wife were beaten in Maharashtra by men from the Shri Ram Pratishthan, a local Hindu educational institution, as they handed out leaflets.
The Hindu radicals objected to the fact that the two Christians were distributing religious material inviting people to attend the Sunday service.
The Pentecostal Christians were not engaged in any illegal activity, they were handing out leaflets in a peaceful manner, but were beaten and accused of forced conversions." However, "In secular India, spreading one's faith is a constitutionally guaranteed.
The attack took place last Friday (16 September) in the town of Taloja. Rev Prashant Bhatnagar and his wife Manisha were approached by members of the Hindu group. The latter grabbed the pastor and took him to a place near the city jail. Here they pointed a gun at him and threatened to kill it if he continued to distribute religious materials.
Rev Bhatnagar told police that he was violently beaten, and that one of his attackers urinated on his wounded body. After the beating, he was brought back to the place where he had been taken and dumped on the asphalt still unconscious.
Meanwhile his wife was also physical and verbal abused. The extremists "did not spare her," said the GCIC president. "This is a disgrace for our society, when women are not respected and are instead beaten up."
The clergyman was taken to hospital and later filed a complaint. The Kharghar police station registered the complaint as a case of unlawful assembly (sections 143, 144 and 149 (A) of the Indian Penal Code), wrongful confinement (sect. 342), outrage against a woman's modesty (sect. 354), kidnapping or abduction (sect. 365), intentional insult (sect. 504), criminal intimidation (sect. 506), voluntarily causing grievous hurt by dangerous weapons or means (sect. 326), and uttering words with deliberate intent to wound the religious feelings of any person (sect. 298).
– asianews
Chhattisgarh, September 2016: A group of Christians living in the midst of an animist village in central India have been ostracized to the point of not being able to collect firewood or pasture their animals for refusing to renounce their faith.
Some 15 Christian families in the Indian state of Chhattisgarh have been excluded from the social life of their village because of their adherence to the Christian religion, considered anathema by the Gond tribal people who control the area and practice animism.
Mohan Netam, a leader of the Christians, says that the families incurred the wrath of the animists because "we refused to succumb to the village body's pressure" to abandon Christianity to embrace the faith of the tribe.
Netam said that the Christians' lives "have become miserable" after the village body "banned us from collecting fire wood or grazing our animals in the forest."
The Christian families comprise some 60 people, a small minority of the 1,000 Gond tribal people in Barbattar village. According to reports, the phenomenon of ostracizing Christians is not limited to Barbattar, but is a common practice in a number of villages in the region.
Religious persecution, especially of Christians and other minorities, is nothing new in India.
According to the most recent report of the U.S. Commission on International Religious Freedom (USCIRF), during the year 2015, religious tolerance deteriorated and religious freedom violations increased in India, and religious minorities like Christians suffered "numerous incidents of intimidation, harassment, and violence," largely at the hands of Hindu nationalist groups.
The situation has steadily worsened ever since the Bharatiya Janata Party (BJP), closely allied with Hindu nationalists, came to power in May, 2014. According to USCIRF, the party has tacitly supported these groups and "used religiously-divisive language to further inflame tensions."
The rise of Hindu nationalism, along with longstanding problems of police bias, "have created a pervasive climate of impunity, where religious minority communities feel increasingly insecure, with no recourse when religiously-motivated crimes occur," the report stated.
The situation of religious persecution in India has reached the point that USCIRF is now studying whether to designate it as a "country of particular concern," or CPC, "systematic, ongoing, egregious violations of religious freedom."
– breitbart
Ranchi, September 21, 2016: Jharkhand Chief Minister Raghubar Das on Sep 20 claimed those involved 'in conversions' of tribals were behind protests against the state government's attempt to make an amendment in the Chhotanagpur Tenancy Act (CNTA) and the Santhal Pargana Tenancy Act (SPTA).
The amendments would allow the state government to take over tribal land for development purposes. The amendments would also allow tribals to give their land for commercial development which was prohibited earlier.
"There are parties that do not want tribals to progress; they want the tribals to remain poor, with no electricity. We are planning to bring development and progress however those involved in conversions are opposed to this as they want the tribals to remain in the state that they are. If people remain poor, they can be easily converted," said Raghubar Das while speaking to ET.
When asked as who were involved in these conversions, Das said, "Everyone knows who is involved in this conversion, I don't need to say it."
– the economic times
Pakistan, September 21, 2016: A 17-year-old Christian boy has been arrested under Pakistans controversial blasphemy laws for sharing on Facebook an "inappropriate" photograph of Kaaba in Mecca, Islams holiest site, police said today.
"We have arrested Nabil Masih, for sharing a page on Facebook which had derogatory content about Kaaba, the holy place of Muslims," said Muhammad Jamil, police officer of Phoolnagar police station, Kasur district of Punjab province.
Nabil is the resident of Deena Naath village of Kasur, some 50 km from Lahore.
Jamil said Nabil has been booked under blasphemy law of Pakistan Penal Code. He faces upto 12 years imprisonment under the charges.
"Police acted on the complaint of Nabils neighbour who alleged that he checked the Facebook ID of Nabil and found him having liked and shared blasphemous photograph of holy Kaaba which hurt his sentiments and of other Muslims," Jamil said.
Soon after arresting and registering FIR against Nabil police sent him to jail, anticipating attack on the police station by angry locals in the area.
Nabils father, two brothers and three sisters had to leave the village to avert any possible attack on them.
"Police reached the village in time and managed to stop the people from taking law into their hand," Jamil said.
The enraged people wanted to burn the house of Nabil but the police stopped them from doing so.
"Had Nabil not been arrested, a law and order situation could have arisen in the village," the police officer said.
Allegations of blasphemy can trigger beatings and mob violence in the conservative Muslim-majority country, which has strict blasphemy laws including the death penalty.
A Christian couple were lynched and burnt in Punjab in 2014 after being falsely accused of desecrating the Quran.
Rights campaigners say blasphemy laws are often used to settle personal disputes in Pakistan.
– india today
Iraq, September 20, 2016: The Islamic State terrorist organization in Iraq is now selling kidnapped children to organ traffickers in Turkey in order to overcome its financial shortfalls.
A local source in Iraq told Iraqi News that the heinous and barbaric militant organization, which rose to power in 2014 and took over large swaths of territory in northern Iraq and Syria, has sold scores of young children to Turkish organ traffickers in order to fund operations in its largest Iraqi stronghold of Mosul.
"ISIS have kidnapped dozens of children and sold them to the Turkish organ traffickers to finance their budget in Mosul," the source, who chose to remain anonymous, was quoted as saying.
The source said there are more than 30 children aged 9 to 12 who are being held by IS (also known as ISIS or ISIL) and "readied for being trafficked to Turkey."
The Iraqi News report comes a day after the news site reported that IS stole approximately 23 human organs from its own members and those who were injured in the hospitals of Nineveh so they could be sold.
"Special medical unit of the organization proceeded to steal human organs for about 23 ISIS militants of those who slept in the hospitals of Nineveh," a local source told Iraqi News.
The anonymous source reportedly said that the militants stole kidneys, intestines and other internal body parts from their victims.
"They were transferred under tight control to affiliated hospital on the outskirts of the city," the source added.
According to the source, IS' organ trafficking comes as the group has lost much of its revenue sources, such as oil fields.
According to a report from the analysis firm IHS, the terror group is finding it difficult to fund its jihad and self-proclaimed caliphate as its revenue from oil fields are plunging.
As United States-led coalition airstrikes have targeted facilities in IS-held oil fields and other elements of IS' oil operations, IHS found that IS' total revenue has dropped about 30 percent in the last year.
"In mid-2015, the Islamic State's overall monthly revenue was around $80 million," IHS senior analyst Ludovico Carlino said in a statement in April. "As of March 2016, the Islamic State's monthly revenue dropped to $56 million."
IHS reports that IS' revenue from crude sales is down about 26 percent from last year, while the oil production in the region has dipped down to 21,000 barrels per day from a previous high of 33,000 barrels per day.
According to CNN, crude oil sales accounted for about 42 percent of IS' revenue.
"The Islamic State is still a force in the region, but, this drop in revenue is a significant figure and will increase the challenge for the group to run its territory in the long term," Carlino explained.
As the Islamic State looks for alternate sources of revenue, the recent revelations by the local sources who spoke with Iraqi News follow previous reports that IS was harvesting organs for revenue purposes.
In 2014, Al Monitor reported that otolaryngologist Siruwan al-Mosuli revealed suspicious activity taking place at the hospitals in Mosul, where Arab and foreign surgeons were hired and prohibited from talking with the local doctors. Mosuli said surgeries were being performed to extract organs they were quickly transported through trafficking networks.
He added that many organs came from fallen IS militants or other people who were kidnapped by the organization.
– christian post
In its teaching on marriage, the Church is the last guardian of true romance. We know that is true not just because the Catechism says so—but because our popular songs agree.
"Marry me, Juliet, you'll never have to be alone," sings Taylor Swift, describing the words she longs to hear from her Romeo. But the only way her "Love Story" works is if marriage is indissoluble.
"The most beautiful-est thing in this world is Daddy's little girl," go the words to "Glory," Jay-Z's song to his daughter. But only his and Beyonce's openness to life led to what he calls "his greatest creation."
"Let me be your one and only," begs Adele, adding, "I know it ain't easy, giving up your heart." That's because love only makes sense if it's total and exclusive.
There are many exceptions in the repertoire of pop music, of course. We are talking about party music, not liturgical hymns. But in the most powerful and most honest love songs, real marriage comes up again and again.
The top-selling love songs want a love that lasts till death—like Lionel Richie and Diana Ross's "Endless Love." They know love is expressed in a child—like Bryan Adams' declaration that "when you can see your unborn children in her eyes, you know you really love a woman." They want love to be exclusive—like the Turtles' declaration that "I can't see me loving nobody but you for all my life."
You see it in songs of joy, but you also see it in songs of pain.
Indissolubility
The Catholic Church's teaching that marriage is really and truly "till death do us part" is, in fact, not the harsh aberration some would make it out to be. It is the simple understanding that all young lovers have when they say "I do." Love is forever; breaking up is an intolerable wound; real love does not stop. What we feel is true—and the commitment we make is real.
Country music is famous for showcasing the pain that comes from love's end with famous titles like "I've Got Tears in My Ears From Lying on My Back Crying Over You."
But the popular singer Adele seems to have made an art form out of describing the excruciating pain of breakup. It leaves her "Rolling in the Deep" and wanting to "Set Fire to the Rain."  "Don't You Remember?" she cries, and she decides that the only way to go forward is to "Find Someone Like You."
There is a primal connection that is established when two people commit to each other and then consummate that commitment sexually.
And the terrible toll divorce takes at the end of a marriage is responsible for the phenomenon of the "divorce album." Artists have produced some of their most acclaimed work while trying to work through the pain of divorce.
Bob Dylan says of Blood on the Tracks (a sad dissection of the end of his marriage), "A lot of people tell me they enjoy that album. It's hard for me to relate to that. I mean, you know, people enjoying that kind of pain?"
Phil Collins nearly breaks down in a documentary about Face Value, his "divorce album," when he sings the line, "I can remember when it was easy to say I love you."
Pink's Funhouse album explored the emotions that follow divorce, from angry defiance ("So what? I'm still a rockstar!") to extreme vulnerability ("I need you. I'm sorry. Please don't leave me.").
Their pain lays bear what the human heart means when it says, "I love you."
Love means sticking it out, as Al Green sings: "Let's stay together…I'll be loving you whether / Times are good or bad, happy or sad."
Love means never quitting, as Jason Mraz sings: "I won't give up on love. God knows we're worth it."
And the critical question for young lovers is always ultimately the question posed by the Beatles: "Will you still need me / Will you still feed me / When I'm sixty-four?"
Openness to children
Pop songs, whose original audience was teenagers, are not quite as keen on singing about pregnancy as they are about loving each other forever. But the openness to life that the Church sees as integral to true romance does make an appearance now and again in pop songs.
An important song for my wife and myself early on in our marriage was "Danny's Song" by Kenny Loggins. It begins: "Even though we ain't got money, I'm so in love with you honey," with words that fit so many young couples.
But then it continues with two charming lines that trace a marriage's stages: "Now I smile and face the girl that shares my name" and then, after mention of a new little boy, "Now I see a family where there once was none."
First comes love, then comes marriage, then comes a little one in the baby carriage.
As the first dance at our wedding, we chose a country song that vigorously celebrates openness to children: Garth Brooks' "Two of a Kind Working on a Full House."
Garth sings these "theology of the body" lyrics about the unitive and procreative dimensions of unobstructed marital intimacy:
"We're playing for fun, but we're playing for keeps—
So draw the curtain, honey
Turn the lights down low  …
I'm yours and you're mine
Hey, that's what it's all about.
Yeah, we're two of a kind
Workin' on a full house."
Most songs fall short of the Church's rich understanding of sexual morality, however. Songs about sex are usually best skipped—you can try, but it's a stretch, to make "Your Body Is a Wonderland" refer to marriage.
But even in some of our unwholesome pop songs there is a certain sad honesty.
"Night Moves," by Bob Seger has always struck me as a song haunted by regret. In it the singer remembers things that happened "Out in the back seat of my '60 Chevy" that he really ought to keep to himself. But then the song suddenly turns sad and uses imagery evocative of death and decay:
"I woke last night to the sound of thunder / How far off? I sat and wondered / Started humming a song from 1962 / Ain't it funny how the night moves / When you don't seem to have as much to lose? / … With autumn closing in."
The meaning of "night moves" changes in those lines from "uninhibited fun" to "a purposeless life, nearly finished but wasted." And that seems an appropriate characterization of his consummated but abandoned long, lost love.
Then there are songs that reveal that, whether we are open or not, sex leads to babies. In the 1980s there was "Papa don't preach" by Madonna. "I'm keeping my baby," she says.
In the 1990s there was "The Freshmen," a song by a two-hit wonder group, Verve Pipe.
It's a depressing but catchy song that never makes sense until you realize it is about abortion. "Now I'm guilt-stricken, sobbing with my head on the floor / Stopped a baby's breath…" the lead singer sings and wallows in the complicated emotions he is now stuck with for the rest of his life.
In the end, he just repeats in disbelief: "We were merely freshmen. We were merely freshmen."
In the 2000s came Jason Mraz with a reflection on his own parents' divorce and what that meant to him, their son. He sees not a lack of openness to children, but a lack of openness to parenting.
In "Love for a Child" he sings, ironically: "It's kinda nice to work the floor since the divorce. / I've been enjoying both my Christmases and my birthday cakes / And taking drugs and making love at far too young an age / And they never checked to see my grades / What a fool I'd be to start complaining now."
There is practically a genre of songs about what divorce does to children—from John Lennon's "Mother" ("Momma don't go; Daddy come home," he repeats over and over) to American Idol Kelly Clarkston's "Because of You" ("I heard you cry / Every night.… You never thought of anyone else / You just saw your pain / And now I cry in the middle of the night.").
But openness to children is not only expressed in pain in pop songs.
As we travel along with nine in our van, we love the Train song "When It's Love" for the line: "We can laugh, we can sing / Have ten kids and give them everything."
And then there's the country song by Lonestar that declares what the best view on earth is: "My Front Porch Looking In" on the children in the living room.
Exclusivity
Ah, country music. When you are in the mood for some sentimental profundity, there's nothing like it. There are great lines in country songs about exclusivity—being faithful to one spouse, and one only, for a lifetime (despite some less edifying titles like "All My Exes live in Texas").
Take Brad Paisely's "Little Moments," which celebrates not the glories of love but the mundane moments: "I know she's not perfect but she tries so hard for me / And I thank God that she isn't 'cause how boring would that be?"
Or take Paisley's "Waiting on a Woman" in which an older man gives a younger man advice about how women are worth waiting for—and he means waiting for the honeymoon, waiting for through a lifetime, and even waiting up in heaven when the husband dies first.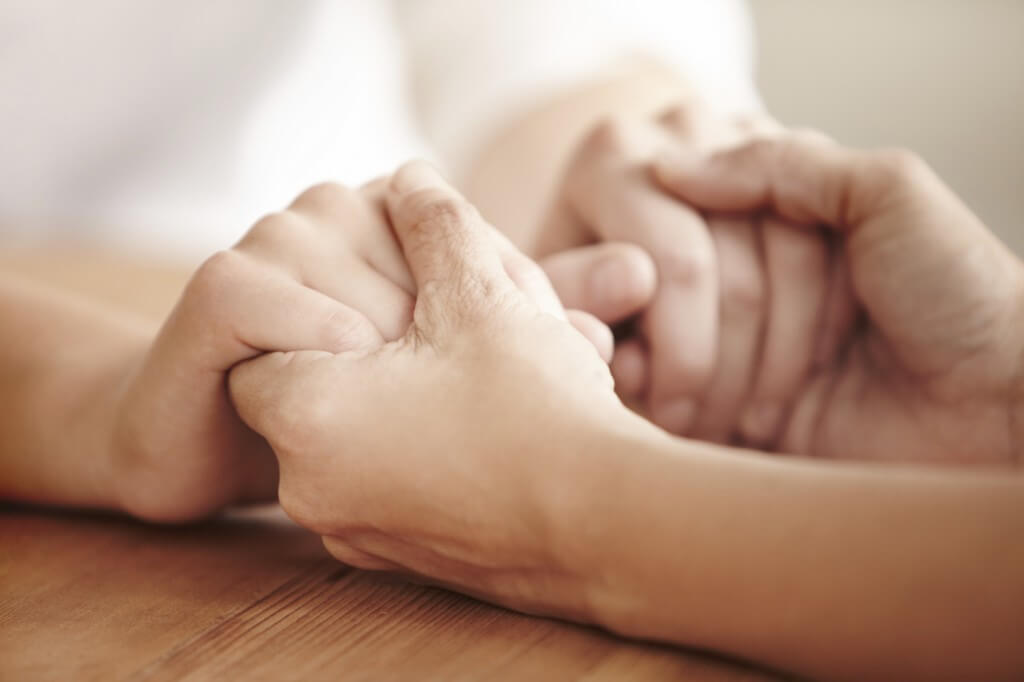 But mainstream pop songs include plenty of paeans to fidelity, too. The hip-folk soundtrack of the movie Juno has several, from its opening song ("All I want is you, will you be my bride?) to its throwback middle track ("I'm sticking with you / Because I'm made out of glue") to its finale ("I don't see what anyone can see / In anyone else but you").
But these are all just silly love songs to most of the world.
Only the Catholic Church actually believes what we lovers actually feel. When I looked at April and told her I would love her until I die, I meant it. The Church knows I meant it. And the Church holds me to it.
So I say to April, in the words of the recent hit song by Train: "Forever can never be long enough for me / To feel like I've had long enough with you. / Marry me / Today and every day."
And to those who regret lost love, I say with real compassion: "If you loved it, then you should have put a ring on it."
– catholic digest
U.S., September 19, 2016: When Jesus Christ returns to Earth, everyone will know when it happens and not just a select few, according to the Rev. Billy Graham.
In a question-and-answer column published by the Billy Graham Evangelistic Association on Saturday, the 97-year-old evangelical preacher was asked by a person about an event happening in their city that was headed by a cult leader.
"Recently a so-called 'spiritual guru' whose followers say he is divine came to our city for a lecture. I've heard that Jesus is going to return to Earth someday. Could this person be Jesus?" the person asked.
Graham responded that the "spiritual guru" was definitely not Jesus, as the Holy Bible says that the Second Coming will be readily apparent to people throughout the world.
"I can confidently say that this person is not Jesus — because when Jesus returns, He will come from Heaven with power and glory, and the whole human race will see Him," wrote Graham.
"The Bible says, 'When the Son of Man comes in his glory, and all the angels with him. … All the nations will be gathered before him' (Matthew 25:31-32)."
Graham then went on to entertain the question of when Christ will return, noting that many people have asked him that over the course of his ministry.
"I do not know, and neither does anyone else. In fact, Jesus warned us against trying to make precise predictions about His coming, or even to claim that we know, although over the centuries some have tried (and failed)," continued Graham.
"But I do know this: Someday Christ will come again — and then it will be too late for us to repent and be saved. And even if death comes to us before then, now — not later — is the time to put our faith and trust in Him."
Questions about the Second Coming have long been ingrained in Christian civilization, with many in the United States who believe that Jesus will return within their lifetime.
Graham's response regarding the return of Jesus came months after former Blaze faith editor Billy Hallowell published a book documenting the diverse perspectives on the End Times.
Titled The Armageddon Code: One Journalist's Quest for End-Times Answers, Hallowell's exhaustively researched book was published in May by Charisma House.
In an interview with The Christian Post back in May, Hallowell explained that he hoped readers came away from his book "understanding better what the debate is."
"I think for me it's the understanding that we won't know every finer detail. We can always agree with Jesus coming back, but we won't know every detail," explained Hallowell.
"The gaps will be filled in later on when it happens and we'll understand it better when we can look back at it. Education is the biggest part of this and understanding."
– christian post
New Delhi, September 20, 2016: Christian Dalit leaders joined communists and opposition political parties for a rally in New Delhi demanding an end to the oppression of their people, formally known as "untouchables."
Some 1,000 people from more than 10 leading Dalit organizations, including those associated with political parties and church groups, gathered near the Indian parliament on Sept. 16. They claimed violence against people of lower castes has increased since the Hindu nationalist, Bharatiya Janata Party (BJP) came to power in 2014.
"This government has no interest in Dalit people. It does not consider them [proper] citizens," Sitaram Yechury, general secretary of the Communist Party of India said while addressing the rally.
Dalit, meaning "trampled upon" in Sanskrit denotes some 201 million people who form 16 percent of India's 1.2 billion population. They were once considered polluting even to touch: a practice that has now been banned. Even so, high caste Hindus still avoid social interaction with people of a lower caste.
Yechury and Jesuit Father Father A.X.J. Bosco, a Dalit activist, explained that BJP and its associated Hindu nationalist groups do not attach any value to the masses of Dalit people in the country. "They consider Dalit people a religious minority and not part of India," Yechury said.
Yechuary and other leaders said the Friday rally was "only a beginning" and more such gatherings will be organized across India before December this year when the next session of parliament begins. "We need to show our strength to get our rights," he told the gathering.
Bezwada Wilson, a Magsaysay Award winner for his efforts to eradicate manual scavenging, said that hundreds of Dalit people die in India annually while cleaning dirty drains without any safety gear or technical expertise.
Father Bosco said the government is neglecting Dalit people at a huge risk. "If the BJP is trying to destroy us, the entire country will be destroyed" he said, explaining that if the country ignores their cries it cannot develop.
The Catholic Church is also supporting the movement. "We welcome any movement which speaks for the Dalits and their welfare," said Father Z. Devasagaya Raj, secretary of the Indian Bishops' Office for Dalit and Indigenous People. "The new talk of a Dalit-left political combination will help improve their situation."
India witnessed unprecedented unrest after some upper caste Hindu young people publicly stripped and flogged four Dalit youth in July accusing them of trading in cowhide. The Dalit people were transporting the carcasses as part of their job in a tannery when they were attacked in Gujarat State.
As cows are revered by orthodox Hindus, their slaughter is banned in Gujarat and several other Indian states. In the debates following the incident, Dalit leaders maintained that the government placed them below cows in dignity and respect.
According to National Crime Records Bureau data, 47,064 cases crimes against Dalit people were registered in 2014, up from 39,408 in 2013 and 33,655 in 2012, a steady increase that correlates with the rise of BJP.
– ucan
New Delhi, September 20, 2016: The National Human Rights Commission (NHRC) has asked the Centre to inform them about the action taken against cow vigilantism, following a complaint it received citing at least 15 attacks on people this year.
Delhi-based lawyer K R Subhash Chandran had approached the NHRC last month seeking action against such groups, armed with data in which he claimed that at least three people were killed and around 40 physically attacked by cow vigilantes.
Acting on the complaint, the NHRC has asked the Ministry of Home Affairs (MHA) to take appropriate action within eight weeks.
"The authority concerned is directed to take appropriate action within eight weeks and inform the complainant of the action taken in the matter," the NHRC communique to the MHA said.
The complaint submitted to the NHRC said the lynching of Mohammad Akhlaq at his home in Dadri, Uttar Pradesh, on September 2015 on suspicion that he consumed beef was followed by "rash of attacks by cow vigilante groups" across north India.
"At least three people have been killed this year so far, and several beaten, flogged and subjected to severe indignities. Recently in Gujarat, the flogging of Dalits for skinning a dead cow has triggered spontaneous street protests by the Dalits and minorities," it said.
– deccan herald