Hi Friends !
Here is yet another reason to thank God and give Him glory ! For Indian Christians in unity as the situation in country demands. No Denominations. One in Christ. Awake. Arise. Act.
HE has used Yours Truly, our family & friends like you to put out one more media initiative – the VOIS DigiYug App – to serve those Christians persecuted & rest like us – the better off.
Those who gave you India's First & Only Daily Christian News – on SMS and by eNewsletter – over so many years, now bring you the country's First & Only state/city wise Christian news app.
In tough times, not forgetting demonetization, the LORD has once again called us to be faithful to stand in the gap for our persecuted family members. Do your bit, by sharing this appeal to all.
Download the VOIS DigiYug App. Why Download the VOIS DigiYug App? Its the least you can do. What does it do? VOIS –
* Gives Christian News – almost as it happens
* Celebrates & Recognizes Community Members
* Highlights Religious Liberty & Human Rights Issues
* Speaks of State/City-wise Happenings among Christians
* Provides Daily a Brief Biblical Pictorial Verse to Bless Your Life Situations
* Creates a Network of Christians, Minorities, SC/ST & Backward Communities
* Stands-up Against Discrimination & Exploitation on Basis of Faith, Caste, Gender, Culture etc.
* Records All Major Attacks on Indian Christians & Co-ordinates Action to Prevent Any Repetition
* Builds Prayer Warriors for those in Need of Miracles, Healing, Finances, Deliverance & Spiritual Support
* Challenges Extremists & Anti-National forces coming from different Religious, Political & Economic Powers
By downloading the VOIS DigiYug app, you will become a Christian who – Is More Aware, Prays – if nothing else and joins in to be part of the SOULution…
I have said a special prayer for those downloading the VOIS DigiYug App as it will you come closer to Jesus and those whom HE was close to. Do your bit, the LORD will do the rest.
Do email me of your feedback, suggestions & response, once you download it.
Your brother in Christ – Joe Dias csfpost@gmail.com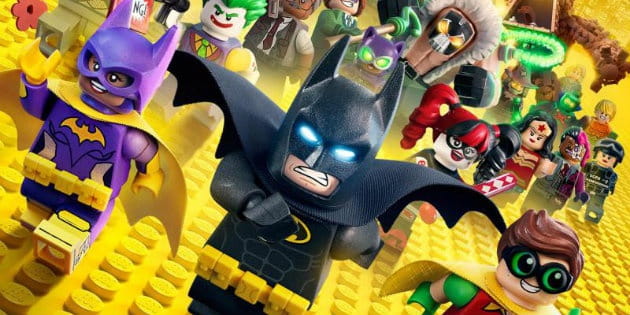 I don't think anyone ever doubted The Lego Batman Movie would be a success. When the Dark Knight first appeared in 2014's The Lego Movie, he gave fans a performance they never knew they wanted. It only made sense that the loveable, brooding crime-fighter (expertly voiced by Arrested Development's Will Arnett) would return for his own adventure in the universe of bricks. What perhaps did surprise viewers was the depth of the movie. Over at the Christian Post, Michael Foust noted how in-between the laughs and the inside jokes, The Lego Batman Movie contained a number of valuable lessons specifically aimed at Christian audiences.
You can read Foust's insights below, along with several observations of my own,
Don't Neglect the People Closest to You
One of the funnier plots in The Lego Batman movie is how the Joker feels neglected by Batman. They've been enemies for how many years? And he still doesn't appreciate him?! The sentiment is apparently shared by other members of Batman's rouges gallery, who ultimately team up after they conclude the daring crime-fighter is showing them the appreciation they're due. This would be bad enough, but it turns out Batman has also been neglecting his friends as well.
It's easy to take the people in our life for granted. As Christians, it's vital we remember our Church communities are built on the fellowship of believers who support one another. Instead of retreating into your own world, remember that God designed us to live and learn together (Hebrews 10:24-25, Romans 12:4-5, Psalm 133:1).
A Self-Absorbed Life is a Miserable Life
"How is it possible to be a superhero and selfish, too? I'm not sure, but Batman fits the mold. Sure, he fights crime, but he also thinks too highly of himself."
"'If you want to be like Batman, take care of your abs,' he tells kids."
"Asked who his No. 1 enemy is, a jealous Batman answers quickly: 'Superman' — even though they're on the same side.
"Later in the film, we see a happy Superman laughing and dancing with friends and a confused Batman wondering why he wasn't invited to the party. Perhaps Superman should have invited him — that's another topic — but we must remind our kids what the Bible says about selfishness: 'God opposes the proud but gives grace to the humble' (James 4:6)"
Being a Leader Means Becoming a Mentor
Some Christians are called by God to become leaders within their communities (Hebrews 13:7), but leadership has its share of pitfalls. One of the most common is when a leader tries to do everything themselves. Suddenly they must accomplish everything, oversee everything, and control every aspect of their mission. Typically, this kind of attitude leads to overextension and an eventual burnout. On top of this, a leader who doesn't work with others will never reach their full potential.
In The Lego Batman Movie, Batman is outraged when he discovers the commissioner actually wants to work with the Caped Crusader to make Gotham a safer place. Similarly, a disgruntled Batman is forced to take on the sidekick Robin despite his years of fighting crime solo. It's only later that Batman discovers he has a responsibility to teach and train these young individuals so they can carry on the mission when he can't. If Christian leaders hope to spread the message of the gospel, they must also become mentors to the next generation of believers.
– cross walk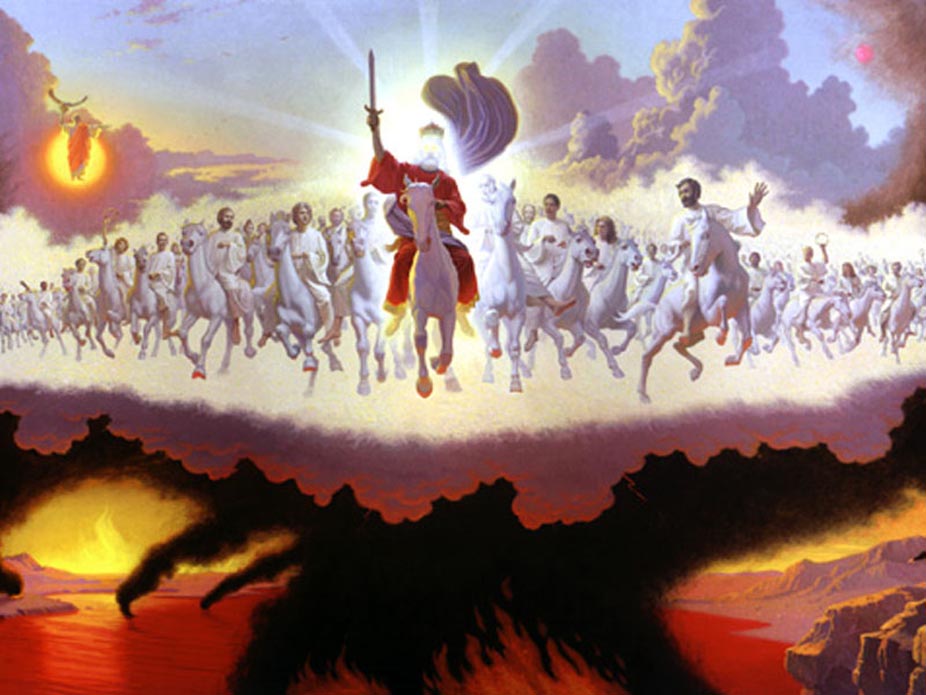 U.S., February 23, 2017: Theologian and Desiring God founder John Piper is tackling a debate that has divided Christians for ages: How soon will Christ return?
In response to questions he's received about the 1,000 years spoken of in Scripture in relation to the second coming of Christ in tension with the repeated warnings that the Lord is returning "soon," Piper explained in his Desiring God podcast on Wednesday that Revelation 20 is where "a thousand years" is spoken of explicitly.
Authored by John on the island of Patmos, Revelation 20: 4–6 reads:
I saw thrones on which were seated those who had been given authority to judge. And I saw the souls of those who had been beheaded because of their testimony about Jesus and because of the word of God. They[a] had not worshiped the beast or its image and had not received its mark on their foreheads or their hands.
They came to life and reigned with Christ a thousand years. (The rest of the dead did not come to life until the thousand years were ended.) This is the first resurrection. Blessed and holy are those who share in the first resurrection. The second death has no power over them, but they will be priests of God and of Christ and will reign with him for a thousand years.
This specific period of 1,000 years must be considered in this context, Piper said, and three views of this exist within the Church.
"Some say that 1,000 years, the millennium, is a reference to the period of time where we are right now as Christ reigns in Heaven today until he puts all of his enemies under his feet," Piper explained, noting this perspective is called "amillennialism" and indicates that there is no future 1,000-year period for which Christians wait.
What is known as a "postmillennialist" view of the End Times holds that the 1,000-year period is literal and that Jesus will come back after a season of great triumph for the Gospel, he says.
Piper, however, said he believes in the third category, which known as "pre-millennialism," meaning Christ will come back before this 1,000 years.
So my answer is that Christ may not be 1,000 years off at all, because a millennium does not have to come first. That is my view. It comes after Christ's return. So, Christ could come very, very quickly.
"I pray He does," Piper added.
"I have really good friends who hold all three of these positions. And so, I am not going to withhold my fellowship or friendship over these kinds of disagreements."
Piper further emphasized that it's important to understand just what "the first resurrection" refers to in Revelation 20:4–6 because that signals the start of the millennium. They came to life and reigned with Christ for 1,000 years.
"I think that resurrection is the resurrection at the coming of Christ — the second coming —  and that is when the millennium begins," he said.
– christian post
Egypt, February 25, 2017: Hundreds of Christians in Egypt's North Sinai province fled the area Friday after the Islamic State terror group killed seven Christians in just three weeks.
Reuters says one of its reporters saw at least 25 families from the Evangelical Church in Sinai in the city of Ismailia on the Suez Canal.
Church officials were quoted as saying that 100 of the roughly 160 families in North Sinai were fleeing. More than 200 students studying in el-Arish, the province's capital, have also left.
"I am not going to wait for death," Rami Mina, a Christian who fled, was quoted as saying. "I shut down my restaurant and got out of there. These people are ruthless."
On Thursday, Kamel Youssef, a plumber, was shot to death in front of his wife and children in their home in el-Arish, according to ABC News. It was the seventh killing since Jan. 30.
Islamic State, also known as IS, ISIS, ISIL or Daesh, recently released a video threatening Christians in the country. IS is also believed to be behind the bombing of a chapel adjoining Cairo's St Mark's Cathedral, the seat of the Coptic pope, in December. At least 28 people were killed. Egypt's IS affiliate is based in the Sinai Peninsula.
"Oh crusaders in Egypt, this attack that struck you in your temple is just the first with many more to come, God willing," said a masked man in the video. The group claimed the same man blew himself up in the chapel.
A priest, who was not named and who also left el-Arish, was quoted as saying that the flight from the area in recent days is unprecedented in size. "You feel like this is all meant to force us to leave our homes. We became like refugees."
"The scene here is really painful," Mina Thabet, a researcher with the Egyptian Commission for Rights and Freedoms, was quoted as saying. "This was a test to the government. It failed and its management of the crisis was terrible."
Earlier this week, a Coptic Christian man was shot in the head while his son was burned alive in el-Arish. The father, 65-year-old Saad Hana, and his son, 45-year-old Medhat, were found by Egyptian security officials Wednesday, according to Al-Ahram.
In another attack on Jan. 30, Coptic Christian trader Wael Youssed Meland was shot and killed by masked men in his grocery shop in el-Arish, while on Feb. 12, a Coptic veterinarian named Bahgat William Zkhar was shot in his car just south of the city.
Two other Coptic Christians, Adel Shawky and Gamal Tawfiq Gares, were also shot and killed by masked assailants this month.
Copts make up only 10 percent of the nation's 92 million population, and have often been victims of militants who have vandalized churches, Christian bookshops, orphanages and other buildings.
– christian post
Colombo, February 26, 2017: Church officials have urged Catholics in Sri Lanka to voice their opposition to government plans to ease the island nation's abortion laws.
In a country where abortion is currently illegal, except to save the life of the mother, the Catholic Bishops' Conference of Sri Lanka said they were concerned about media reports that the government plans to water down related laws.
One such report by the Sri Lankan news portal Hiru News Feb. 1 stated that the country's Justice Ministry is seeking to legalize abortion when a pregnancy is due to rape, incest, or when the female is under the age of 16, or when there is serious fetal impairment.
The Sri Lankan bishops' conference said all Catholics should oppose such attempts and for Catholic politicians to block the move.
Bishop Valence Mendis of Chilaw, secretary general of the bishops' conference, said he was first aware of moves to change laws mid last year.
"The entire Catholic bishops' conference signed a letter expressing our opposition," said Bishop Mendis in an official statement.
"We request that prayers be offered in expiation of this effort to legalize [abortion], even for cases of rape and incest," the bishop said.
Father Ashok Priyantha Perera, director of the Family Apostolate in Chilaw Diocese, reiterated the Catholic Church's opposition and urged Catholics to oppose the move.
"No one has the moral right to take away the life of another, it is a grave and mortal sin," said Father Perera.
"We organize many awareness-raising programs at the parish level, in marriage preparation classes, special talks and sermons," said the priest.
The Catholic Doctors' Guild wrote to the Sri Lanka Medical Association on Feb. 19 about the proposed legislative changes.
"It is the fundamental cornerstone of any religion that the inviolability and protection of life is a crucial pivot on which many of the sacred beliefs and precepts of that religion rest," they said in the letter.
"We appeal to use your good offices to point out to the authorities concerned that abortion is the taking of a life and that it violates the fundamental principle of the sacredness of life," it continued.
An estimated 600 illegal abortions take place in Sri Lanka every day, said K.K. Karunathilake from the Social Science Unit of Kelaniya University, at a conference held at the Health Education Bureau in May.
The Catechism of the Catholic Church says that "Direct abortion, that is to say, abortion willed either as an end or a means, is gravely contrary to the moral law." It teaches that "human life must be respected and protected absolutely from the moment of conception" and that "from the first moment of existence, a human being must be recognized as having the rights of a person — among which is the inviolable right of every innocent being to life."
– ucan
Bhubaneswar, February 25, 2017: The head of the Catholic Church in Odisha has urged his people to pray during lent for Christians persecuted in various parts of the world, especially in his eastern Indian state.
"Lent is a time when Christians observe a period of fasting, repentance, moderation, self-denial and spiritual discipline. The purpose is to set aside time for reflection on Jesus — his suffering, his sacrifice, his life, death, burial and resurrection," said Archbishop John Barwa of Cuttack-Bhubaneswar.
The Church sets aside 40 days before Easter, which falls on April 17 this year, as Lenten season.
"The persecuted Christians of different parts of India, especially of Kandhamal, need constant prayer and support from everyone, more specially in the time of lent of 2017," the Divine prelate said in his Lenten message to his people.
Kandhamal, a district in Odisha, witnessed the worst anti-Christian violence in modern India. Some 100 people were killed and more than 56,000 lost their homes during the violence triggered by the murder of a Hindu religious leader. Hindu radical groups blamed Christians for the crime, even after Maoists owned it up.
Archbishop Barwa said memories of the violence continue to haunt the people of Kandhamal.
The prelate also prays that every Christian experience God's love so that they can transmit it to their neighbors, especially the most needy and suffering.
"Only in this way will we be able to participate fully in the joy of Easter," he asserted.
Even Pope Francis' prayer intention for March also focuses on persecuted Christians. "That persecuted Christians may be supported by the prayers and material help of the whole Church," the Pope prays.
Kanaka Rekha Nayak, a widow and survivor in Kandhamal, welcomes the Church officials request for prayers. "Constant prayer can give me great strength to go ahead in my life," stated the woman, whose husband Parikhita was burnt alive in front of her.
– matters india
New Delhi, February 26, 2017: Christian women from Dalit groups in India have formed a network to curb physical and sexual abuse, foster leadership and promote education for women.
"It is a first network of Dalit Christian women to express their concerns about discrimination and injustice," Isabella Xavier, president of the newly formed Dalit Christian Women for Change told ucanews.com Feb. 24.
She was referring to some 40 Dalit Christian women from across India who gathered in the southern Indian city of Bengaluru Feb. 13 to set up this new national-level organization. That meeting was organized by the Indian bishops' Commission for Dalits and Indigenous People.
"Dalits, especially women, do not have any identity. We are looked down upon as outcastes even within the church," Xavier said.
Dalit means "trampled upon" in Sanskrit and is used to denote groups of so-called "untouchables" who are outside of India's four-tier caste system.
Although abolished by law, untouchability in various forms continue and people of Dalit origin are not allowed to share water sources, public places and worship spaces. Some parishes in southern India have reportedly demarcated space for Dalit people in churches and cemeteries.
India has some 27 million Christians and at least 60 percent of them come from Dalit or indigenous backgrounds who struggle socially and economically.
Christian Dalits suffer further because the government denies them state benefits set aside for Hindu Dalits. Indian law allows for job and educational quotas to Hindu Dalits as a means for affirmative action but denies them to Christians and Muslims on the grounds that their religions do not recognize the caste system.
Xavier said that the situation of female Dalits is further complicated by India's patriarchal society that excludes women and leaves them vulnerable to abuse. Women have no leadership or means to speak up for their rights or education. Hence Christian Dalit women in all 180 Indian dioceses need to build leadership programs.
Father Z. Devasagayaraj, secretary of the Indian Catholic bishops' Commission for Dalits and Indigenous People, said "it is high time" that issues of Dalit Christian women are brought forward but added that such a new network would be a "separate and independent entity" and not be part of the bishops' office. "But we will promote and support them," he said.
According to the International Dalit Solidarity Network, Dalit women experience are discriminated against because of their caste, economic situation and their gender. Dalit women often work in modern slavery and are key targets for trafficking, often used as debt slaves in brick kilns, garment industries and agriculture or "may also be born into temple prostitution as 'Devadasis' (sex slaves) … or be branded prostitutes due to their caste status."
About 98 percent of those forced into dehumanising work of removing human waste by hand, are Dalit women and about 70 percent of Dalit women are illiterate in rural India.
"Dalit women are therefore considered easy targets for sexual violence and other crimes, because the perpetrators almost always get away with it," according to the website of the network that advocates for Dalit human rights nationally and internationally.
– ucan
Kerala, February 26, 2016: A youth from Kerala, believed to have joined the ISIS has been killed in a drone strike in Afghanistan. The message was received by a distant relative of Hafesudheen Theke Koleth in Kasaragod, Kerala, who was from the missing 21-member group who have left the nation.
The message went on to say that the killed youth had been buried in Afghanistan. Meanwhile, the National Investigation Agency (NIA), which is already probing the ISIS nexus in Kasaragod, has been informed of this development.
At least four out the 21 individuals, who belong to Christian and Hindu families, had converted to Islam over a year ago, reports state. Two of the individuals had reportedly sent text and voice messages to their families confirming that they have moved to a remote location.
Earlier, the NIA had arrested two people in connection with the criminal conspiracy hatched within and outside India, with the intention of furthering the objectives of the Islamic State(IS) and for joining and supporting the organization.
Accused Abdul Rashid Abdulla, resident of Kasaragod district and Yasmeen Mohammad Zahid, resident of Sitamarhi district, Bihar were booked under under sections 120-B and 125 of the Indian Penal Code (IPC), besides sections 38, 39 and 40 of the Unlawful Activities (Prevention) Act (UAPA), 1967.
The NIA probe established that accused Abdul Rashid was the main conspirator behind the offence of motivating youth, hailing from Kasaragod district to exit from India along with their families, to join the terrorist organisation.
According to officials, Rashid had conducted classes at Kasaragod and other places in support of the terrorist organization and its ideology of violent jihad. He motivated another set of 14 co-conspirators, including another arrested accused Yasmeen Mohammed Zahid, to join the proscribed organization and plan for Hijrah to the Caliphate announced by the ISIS.
The investigation revealed that the conspiracy had been in operation since the month of July, 2015.
Zahid was intercepted at the New Delhi International Airport on the July 30, 2016 while she was trying to exit India for Kabul, Afghanistan, along with her minor child, with the intention of joining her co-conspirator Abdul Rashid, in the territory under the control of ISIS in Afghanistan.
According to the investigation conducted by the agency, it has established that Rasheed had raised funds for the terrorist organization and transferred such funds to Yasmeen, who utilized it for her activities with the intention of supporting the terrorist organization.
– india
There's a knock at the door and you catch your breath. You open the door to a delivery man, sign the electronic scanner, and he hands over a box. Before he has taken two steps away from the door, you've already torn through the packaging to reveal a white matte-finished box with embossed logo. You carefully remove the casing and lid to behold in all its glory your latest gadget – a new smartphone.
The device will help you work smarter, play harder and, oh yeah, take phone calls. But who buys a smartphone just to make phone calls?
While smartphones may seem like a evil incarnate to some, they are useful devices not only for work, socializing, storing and creating memories, education, boredom busters and more; your smartphone and the apps you upload are spiritual tools to help you mature in faith and foster a vibrant relationship with God.
Don't believe me? Let me show you.
Before you read on, I would like to add a disclaimer. I am 42. I am by no means as tech savvy as some, but understand a smartphone is a tool to use wisely. It is not a liability in my life, but a strategy I use to propel me forward.
1. Turn down social Media.
Social media has changed our lives in the past 10 years – for the better and worse. Social media can be all consuming and even take god-like status in your life if you let it. So set boundaries. For example, turn off notifications from social media. Have set times when you will use social media and times when you unplug.
There are definite benefits from limiting social media usage, but my encouragement is don't switch off without a purpose. My church fasts social media for the month of January each year but it has purpose. We unplug from social media so we can tune in to the voice of God. Social media has many benefits, but things go astray when the voice of social media dominates our life. Be sure to keep the voice of God as the loudest voice.
2. Listen to podcasts.
I believe any professing Christian is a leader, and as leaders we have an obligation to grow and develop leadership capability. What better way to do this than podcasts. Podcasts give us the opportunity to be mentored by experts. Whether you are in full time paid ministry or your ministry is in the secular workplace, podcasts offer the opportunity to grow in Christ-like leadership skills. On many smartphones, the podcast app is preinstalled. So find a handful of podcasts you enjoy. (your favourite author, preacher, or church has one) subscribe, and listen regularly.
3. Start a Bible reading plan.
For as long as I can remember, I have read a chapter from the Bible every night before I go to sleep. It is such a lifestyle for me that my day feels incomplete without it.
You may not have developed such an ingrained habit, or perhaps, like me, there are times when you are lost for what portion of Scripture to read. That's where a great Bible reading plan comes in. And with a Bible app on your phone it becomes easier. There are a heap of Bible apps to choose from but my favourite is YouVersion. Once you create an account, you just pick a Bible reading plan, set up an automatic reminder, and viola, you are on your way to a daily Bible reading habit.
4. Pray more.
Oh, I know you're thinking, "Wouldn't a smartphone hinder you from praying?" In fact, it has the capacity to do just the opposite. Introducing PrayerMate. PrayerMate is a free app that lets you enter prayer points into your phone and set a reminder for when you would like to pray each day. You can even sort prayer points into categories and assign how often you would like to pray for that request if you wish. Have I prayed more since installing the app? I think I have.
5. Read more nonfiction.
You arrive early for a medical appointment, plonk down in the reception area, and wait for your name to be called. "I've got a few minutes," you think, "so I'll just jump on Facebook."
Well, at least that's what I used to do. But then those few moments turned into minutes of time wasted sticking my nose into other people's business. Invariably, I would then feel guilty for my poor use of time.
I realized there is a better way.
Nowadays, when I find myself waiting in line or for an appointment, rather than update my status, I read the Bible or a nonfiction book on my phone. Last year I was able to double the amount of books I read by employing this strategy. Through regular reading, I was challenged in my relationship with God and others, grew as a person, and felt empowered by my use of time as opposed to drained by Insta-envy.
If you have never read a book on your smartphone before, give it a try. You may never read paperback again!
– cross walk
U.S, February 23, 2017: Recent American guidelines for human gene modification have raised important ethical questions, especially with regard to modifying the genes of unborn children and of reproductive cells.
The National Academy of Sciences last week released a 261-page report on guidelines for editing the human genome to treat diseases and other applications. The report covers a wide array of topics, from the editing of adult cells for therapies such as cancer treatment, to the editing of embryos and germ cells (reproductive cells, i.e. ova and sperm), to the question of human enhancement.
John DiCamillo, an ethicist at the National Catholic Bioethics Center, spoke to CNA about the perils and the promises of gene editing, as well as the oversights contained in the National Academy of Sciences' report.
"Gene editing generally can be morally legitimate if it has a directly therapeutic purpose for a particular patient in question, and if we're sure we're going to limit whatever changes to this person," DiCamillo explained. In this regard, the report's guidelines for laboratory treatment of somatic  – or non-reproductive – cells and human trials of somatic cell treatments were reasonable, he noted.
DiCamillo pointed to upcoming clinical gene therapy trials for cancer and proposed gene therapy treatments for disorders such as sickle cell disease. However, it's important to limit these trials to non-embryonic persons, to ensure that the modifications – intended as well as unintended – are not carried in the patient's reproductive cells.
While this would mean that patients treated for inheritable diseases "could still transmit it to their children," any children who then developed the disease could themselves be treated through the same process.
The question of transmission to descendents opens up two more points discussed in the National Academy of Sciences report: the modification of ova and sperm, as well as edits to the genomes of embryos. Both of these changes would mean that people would maintain these edits in all of their cells for all of their lives – and could pass on these edited genes to new generations.
"There could be limited situations that could exist where the germ line could be legitimately edited. In other words, making changes to sperm, to eggs, or to early embryos as a way of potentially addressing diseases – inheritable diseases and so forth," DiCamillo stated.
However, permitting edits to germ line cells could also be "very dangerous on multiple levels," he warned.
There are considerable, and not yet fully controllable, risks to genetic manipulation. A person conceived with edited genes could experience a range of "unintended, perhaps harmful, side effects that can now be transmitted, inherited by other individuals down the line." An embryo who experiences gene modification could also carry and pass on edited genes, particularly if edits were performed before his or her reproductive cells began to differentiate themselves.
The National Academy of Sciences' regulations surrounding germ cells and embryos are also problematic for what they overlook, DiCamillo commented.
Manipulating sperm and ova requires removing them from a person's body; if conception is achieved with these cells, it is nearly always through in vitro methods. This practice of in vitro fertilization is held by the Church to be ethically unacceptable because it dissociates procreation from the integrally personal context of the conjugal act.
In addition, scientific researchers rarely differentiate between experimentation on sperm or ova – which are cells that come from a human subject – and embryos, which are distinct persons with their own distinct genomes, DiCamillo noted.
The National Academy of Sciences' guidelines reflect this lack of distinction between cells and embryos. "That's very misleading because embryos are not germ line cells; they are new human beings," DiCamillo said.
For research on embryos to be ethical, he continued, therapies should be ordered to treating and benefitting that "that particular embryo, not just for garnering scientific knowledge or seeing what's going to happen." DiCamillo condemned policies that see destruction of embryonic persons as a back-up if research does not go as planned, as well as current policies that require destruction of embryos as standard procedure.
"We'd be in that area of very dangerous exploitation of human life and destruction of human life," he warned.
While the guidelines stumble across ethical roadblocks in regards to gamete and embryo research, the new report's rules regarding human enhancement are strong, DiCamillo said.
The ability to edit genomes could also be used for purposes other than medical treatment. A whole host of human traits could be enhanced or changed, such as vision, intelligence, or abilities. "There's any number of things that we could do to change the qualities of human beings themselves and make them, in a sense, super-humans … this is something that would also be an ethical problem on the horizon," he warned.
The existence of these gene altering therapies raises a question of how much modification and enhancement is permissible. DiCamillo praised the report for its recommendation "entirely against enhancement efforts and that these should not be allowed."
Currently, gene editing of both germ cells and somatic cells is legal in the United States, including on embryos. However, various US government institutions have policies in place prohibiting federal funding of such research efforts on germ cells and on embryos.
Furthermore, Food and Drug Administration regulations prohibit gene modification on viable human embryos – meaning that human embryos who receive gene modification are always destroyed.
The new guidelines from the National Academy of Sciences are significant because they lay a groundwork for future policy on human gene modification. They cautiously welcome the use of gene therapy on human embryos who are not later targeted for destruction after experimentation concludes.
DiCamillo recalled, however, that "they are merely guidelines – they are advice from the National Academy of the Sciences to the government in regards to future policy. This is not itself a new regulation or policy that the government has established."
The ethics of gene editing has been questioned for several years – the Congregation for the Doctrine of the Faith addressed the issue in Dignitas personae, its 2008 instruction on certain bioethical questions. It has become more pressing recently, however, because a new technique known as CRISPR is easier to use and less expensive than previous means of gene editing.
Although the ethical questions surrounding gene modification are many and there are a number of problematic applications of these technologies, DiCamillo cautioned Catholics not to renounce  completely human gene modification: "We don't want to be hyper-reactive to the dangers. We have to realize there's a great deal of good that can be done here."
He pointed again to the kinds of modifications that can treat deadly genetic diseases and treatments that can be done in an ethical manner, with full respect to the dignity of human persons.
"We do need to be attentive to where the dangers are," he warned, "but we don't want to … automatically consider any kind of gene editing to be automatically a problem."
– cna