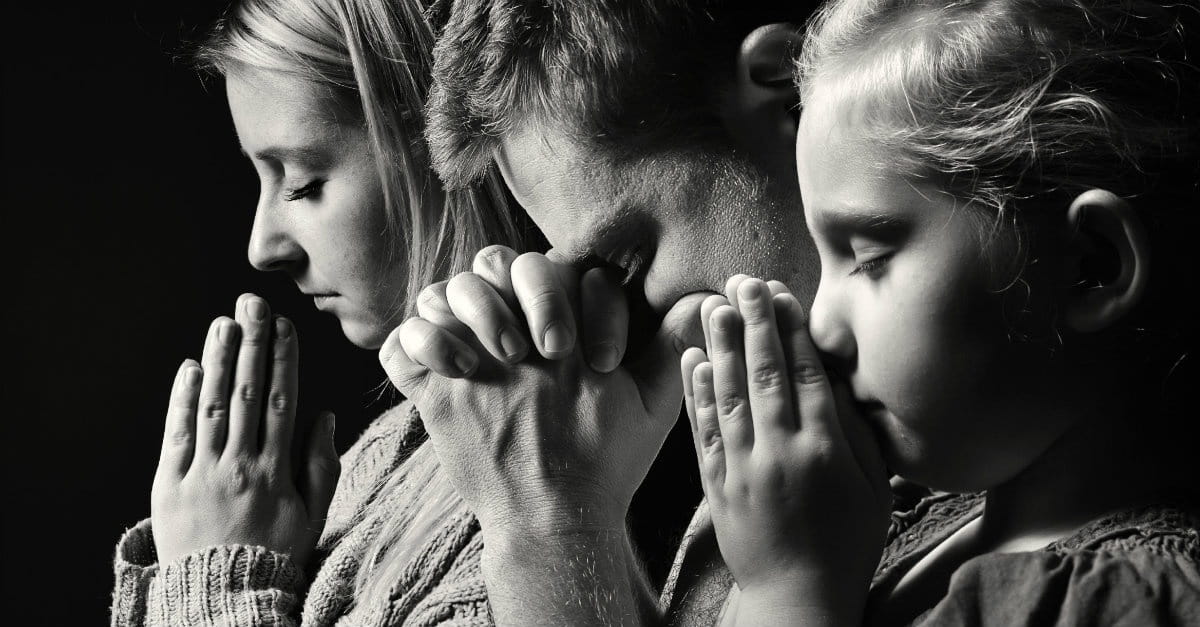 I had led a family to Christ. They soon joined our church and were baptized the following Sunday. My notes remind me of something the grandfather said. He was chairman of deacons in a church three hours away, and of course, they were excited about what had happened. He said to me, "We've been praying for this family, but one by one. We had no idea they'd all get saved at the same time!"
Expectations. Dale Caston told me something that took place in a high school class when he was a teen. The teacher asked the students, "What do you expect to get out of this class?" She looked at one student: "Eddie, what do you expect?" Eddie said, "Well, I've had you before–and I don't expect nothing!" — What do you expect when you pray? The curse of modern Christianity is that we expect little from the Lord, too much from the church, and nothing from ourselves.
"Thou art coming to a King; Large petitions with thee bring; For His grace and power are such, none can ever ask too much." –John Newton
Now, some quick thoughts on what the Lord has taught and is teaching me on prayer…
1. You don't have to be perfect to pray.
That's almost funny; it's so obvious. But you might be amazed to know how many of us shirk from praying because "I've sinned." Well, duh. "He Himself knows our frame; He is mindful that we are but dust" (Psalm 103:14). He is under no illusions about us, friend. He who created us knew He was getting no bargain when He saved us. When we sin, the only one surprised is us. So, go on and pray.
2. You don't have to feel like you deserve to pray, have lived so righteously that you have a right to have your prayers answered. It's all of grace, friend. How we feel has nothing to do with anything.
3. The best advice I was ever given–and the best I have ever doled out–on this subject is: "Pray Anyway." In spite of how you feel, what others say, what you know about a situation, how little or much you know on what the Almighty wishes to do in a situation, or a thousand other things, it is alright to pray.
It is urgent that we pray. See Luke 18:1. "Pray or quit."
4. Honesty in prayer is always best. If you don't feel like praying, tell Him that. He who created you understands tiredness. If you have a fear or doubt or question, He can take your admitting that in your prayer. We worship in Spirit and in truth.
5. Do not try to judge your own prayer. Don't measure your praying by how long or how intense or whether you used certain words. We are not the judges of anything, least of all our own service, worship, and prayers. (I'm remembering an email from a pastor's wife not long ago, who complained about her man: "He's not spending an hour in prayer each morning." So, she's got the clock on her man. Talk about a recipe for misery in a marriage!)
6. Pray your own way. Don't let anyone–me or your pastor or favorite teacher or anyone–dictate to you on the best way or the only way to talk to the Father. Some of us love the little ACTS method. We start with adoration, go to confession, then to thanksgiving, and end with supplication.  It's a good form, but there's nothing that says it's best. Sometimes, we want to start with confession (making this CATS!).
However you pray, just do it.
7. You will change how you pray as you grow in the Lord. Warren Wiersbe says that when we are new believers, we wrestle with the world in prayer. As we grow, we wrestle with our flesh in prayer. In time, we will find ourselves wrestling with God in prayer.
My observation is that sometimes I wrestle in prayer, but most of the time I just talk to the Father with no struggling, no resisting, and no hurting, but only loving and thanking and blessing.
8. Varying how we pray is often a good thing. Beginning with different words, ending with a different formula (for lack of a better term), that sort of thing. We all know some people who have used the same format and same expressions in prayer for so long, one wonders if they even think about what they are saying, it comes so effortlessly.
9. Nothing says you have to end your prayer with an "amen." In fact, "pray without ceasing" (1 Thessalonians 5:17) might imply we should never bring our prayers to an end.
When I was a kid walking to school up that West Virginia mountain, I would often talk to God. I've long since forgotten anything specific about my prayers, other than one thing. I didn't want to say "amen," because that would feel like hanging up the phone and ending this call. I wanted the phone to be off the hook all day long, the Lord to always be there, and for me to always be able to talk with Him. My understanding was that of a child, but the point is as valid and solid as it can be. There is no time in my day when I do not want to be in touch with the Father.
10. Pray about everything, no matter how large or small. After all, the God of the infinite is also Lord of the infinitesimal. The God of the universe also originated and planned the operation of the atom and molecule. So, clearly, nothing is off limits to His all-seeing eye and far-reaching care.
11. Don't go around talking about your prayer life, about how much or how often you pray, or what the Lord told you in prayer. Go back to Matthew 6 and see how the Pharisees prayed and why they did it, then guard against the same tendencies in yourself.
Prayer is like–please pardon the expression–making love to your spouse. It's something best done in private and not referred to in public unless the situation calls for it. (Yikes, did I say that?) The point is to beware of becoming the type of person who spends more time talking about your prayer life than you do actually praying. Scripture has a word for it: hypocrite. Let's try not to be one of those.
12. As often as you can when praying, allow time to stop talking and sit quietly. In fact, I strongly recommend you alternate between a) talking to the Lord, b) reading a few verses of Scripture, and c) sitting quietly listening to Him. Keep a notepad handy to jot down things that come to mind.
13. Guard against legalism. Of requiring yourself to do so many minutes (hours?) a day, of praying over your entire list every day, of praying a certain way, or in a particular place. Pray while waiting on the phone, while driving, while sleep deserts you at night. All the time, as often as you can.
14. If it is true that "in Thy presence is fullness of joy," according to Psalm 16:11, then we should enjoy our prayer times. See if you can do that.
– cross walk
U.S., April 29, 2017: A student club at Seattle Pacific University recently protested against the Christian university because it adheres to biblical views on human sexuality and gender identity.
The club, called SPU Haven, which advocates for gay students, claims that the university's "Statement on Human Sexuality" is "unethical, unscientific and unChrist-like," according to College Fix.
Members of SPU Haven protested against the left-leaning university during the "Day of Silence," a national event that was held at university campuses and high schools on April 21 to bring attention to the "silencing effects of anti-LGBTQ name-calling, bullying and harassment."
While the SPU administration said it supports students taking part in LGBT activism, it removed posters the students displayed around campus showing cartoon images of students' mouths taped shut because they didn't follow the university guidelines.
"These guidelines are applied uniformly to all student posters, whatever the topic," a university spokesperson was quoted as saying. "The university sees this event as a way to give a unique voice to students who may feel bullied or not heard. We care deeply about all our students and work hard to make sure their voices are heard and that we understand their concerns."
The university's statement on sexuality, released in November 2005, says, "We believe it is in the context of the covenant of marriage between a man and a woman that the full expression of sexuality is to be experienced and celebrated and that such a commitment is part of God's plan for human flourishing."
The university said, "While we recognize a diversity of opinions within our community on the topic of sexuality, we affirm our statement on human sexuality."
Some universities see gender and sexuality as being fluid.
For example, a new Harvard University factsheet on gender dysphoria is urging students to "fight transphobia" by learning what the university claims are facts associated with the fluidity of gender.
"Sex assigned at birth, gender identity, gender expression, sexual orientation, hormonal makeup, physical anatomy, and/or how one is perceived in daily life are not necessarily related," the sheet reads, adding that "there are more than two sexes."
Campus Reform's California campus correspondent Peter Van Voorhis, who broke the news of the fact sheet, told TheBlaze earlier that "students across the country are sick of this gender nonsense, and are fighting back to promote truth on their campuses."
"It's a shame that a historic institution like Harvard University has stooped this low," Van Voorhis asserted.
Wesleyan University in Connecticut also says it's moving forward with plans to use university funds to create a resource center that will promote LGBT rights, among other social justice causes.
Michael Roth, president of the private institution founded in 1831, updated the college community last month about the school's plans to open a multicultural resource center, which was demanded by hundreds of students who campaigned for a number of changes to be made to address "discrimination and lack of equity on campus" after an op-ed in the school newspaper that was critical of Black Lives Matter had upset some students.
The College Fix reported that the proposal estimates that operating the center will cost the school about $220,000 per year.
However, distinguished scholars at Johns Hopkins University in Maryland released a new 143-page report last year which argued that there is not enough definitive scientific evidence available to suggest that gay, lesbian and transgender individuals are born with a certain sexual orientation or gender identity.
– christian post
Iran, April 21, 2017: Legislatiors said Iran's parliament speaker dismissed a call by the head of the Guardians Council to prevent members of religious minorities from running in city council elections, but the influential council's spokesman asserted that the prohbition is mandatory.
The contradictory stances left it unclear whether candidates from religious minorities in the predomnantly Shi'ite Muslim country would be barred from the municipal elections, which are being held alongside the presidential vote on May 19.
Ghasem Mirzayi, a lawmaker and member of the board in charge of overseeing municipal elections, said on April 19 that parliament speaker Ali Larijani had issued a "written order" stating that the law should be observed, meaning that religious minorities should not be barred from ballots.
Mirzayi spoke a day after the ILNA news agency published a letter in which the head of the Guardians Council, Ayatollah Ahmad Jannati, said that religious minorities should not be allowed to run in Muslim-majority cities.
Jannati said their participation would violate Islamic law and go against comments by the late Ayatollah Ruhollah Khomeini, who led the 1979 revolution against the shah and is considered the founder of the Islamic republic.
Mirzayi said Jannati's suggestion was "illegal" as the Guardians Council is not in charge of vetting those running for city councils.
"The parliament is in charge of overseeing the city council elections and the Guardians Council has nothing to do with it," Mirzayi was quoted as saying by Iranian media.
But Guardians Council spokesman Abbas Ali Khadkhodayi contradicted those comments, saying on April 20 that the implementation of Jannati's communique was "obligatory" for all.
"For example, in the[central] city of Yazd, a Zoroastrian had become head of the city council. But based on the recent viewpoint of the Guardians Council, from now on, in cities with a majority Muslim population, non-Muslims cannot become members of the city councils," Khadkhodayi said in an interview with the ISNA news agency.
Esfandiari Ekhtiari, who represents Zoroastrians in the Iranian parliament, had earlier also said that Larijani had told the board to act according to the law. Ekhtiari told the ISNA news agency that Jannati's call was a violation of the constitution that officially recognizes Zoroastrians, Jews, and Christians as religious minorities.
– mohabat news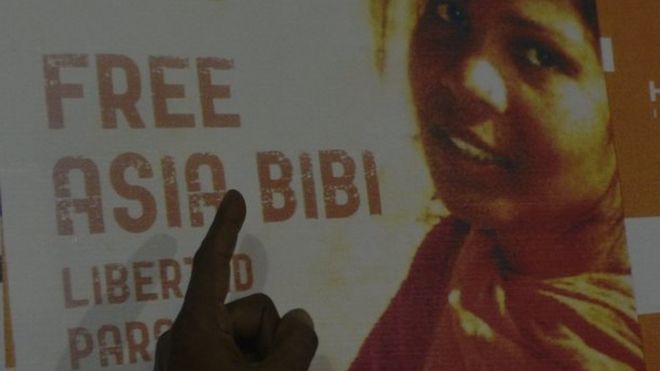 Lahore, April 28, 2017: The Supreme Court of Pakistan has once again delayed the case of a Catholic mother sentenced to death for blasphemy that church and human rights activists hold hard-line Islamic lobbyists responsible for.
On April 26, Chief Justice of Pakistan Mian Saqib Nisar declined a request for an early hearing for Asia Bibi. The application was made two weeks earlier requesting that Bibi's case be fixed for the first week of June, Saiful Malook, her Muslim lawyer, told local media.
In 2016, a hearing of the final appeal against her execution was adjourned after one of a three-judge bench exited the case. The judge cited his involvement in the case of former Governor of Punjab Salmaan Taseer who was assassinated in 2011 while lobbying for a presidential pardon for Bibi.
"This is very unfortunate. Her husband became quiet when he heard the latest developments. We shall again apply for the hearing and keep struggling for justice," Joseph Nadeem, executive director of the Renaissance Education Foundation told ucanews.com.
"There are many factors at work behind the slow pace of judiciary. Her case has been in the doldrums due to huge pressure. There will be a strong reaction if Bibi is freed, opposing groups have made it matter of honor and ego."
The Renaissance Education Foundation has been supporting Bibi's family in Lahore since she was imprisoned for allegedly defaming Prophet Mohammed in 2009. The first woman in Pakistan who might be put to death for blasphemy became famous after Catholic minister Shahbaz Bhatti was killed.
In 2011, Judge Pervez Ali Shah fled to Saudi Arabia along with his family after getting death threats for convicting Malik Mumtaz Hussein Qadri who confessed to murdering Taseer. Analysts consider Qadri's 2016 execution a litmus test for processing blasphemy-related killings.
Now, in the view of Bibi's former attorney, the current environment in the country is not conducive for the dispensation of justice in her case.
"Our plight is that the socio-political atmosphere of the country has no space for discussion on blasphemy laws. The judges know what is happening outside as non-state actors show their strength on the roads demanding death for Bibi," said Naeem Shakir, a Christian lawyer.
The sensitivity surrounding blasphemy laws has made it a political tool to threaten and put down others. The state has a weak narrative regarding this law and its functionaries usually try to evade questions regarding its misuse," he said.
Meanwhile, several Islamic clerics have renewed calls for the execution of Bibi after the recent lynching of a university student in Khyber Pakhtunkhwa province, also for blasphemy.
The National Assembly adopted a resolution condemning the student's murder and resolved to insert safeguards into the blasphemy law but religious parties opposed the idea.
Since the passage of blasphemy laws in the early 1980s, religious minorities including Shia, Ahmadi, Hindu and Christians have often been attacked and persecuted for their faith.
"Such atrocities have become routine. The plight of Bibi has had a dampening effect on minorities. Their grief cannot be addressed because of religious retrogressive and extremist groups. Islamists consider her freedom a defeat for their movement," added Shakir.
– ucan
India, April 29, 2017: A new report says that violent attacks on the Christian minority in India are increasing at an alarming rate, as the emboldened members of groups close to the governing Hindu nationalist party seek to create a "Hindu nation." There's an anti-Christian attack every 40 hours, the report highlights.
The report by the All India Christian Council says attacks against Christians increased by about 20 percent in 2016, and physical violence against Christians was up by as much as 40 percent. A fresh attack is being reported every 40 hours, it added.
"The attacks have become severe and more frequent. Incidents used to be confined to a few states. Now the violence has spread to 23 states," the report notes, pointing out that the sharpest rise has been recorded in the northern Uttar Pradesh state and the southern state of Telangana.
The attacks involve physical beating, vandalism and torching of churches, burning of Bibles, death threats, forcing Christians to renounce their faith and convert to Hinduism, and disruption of and attacks on church services and prayer meetings.
In one case, Hindu nationalists beat an evangelist with chains, stripped him and forced him to drink urine, the report says. In another incident, a Christian cemetery was desecrated and skeletons dug up and strewn across the graveyard, it adds.
Attacks on Christians have been on the rise since the Hindu national Bharatiya Janata Party won the national election in 2014. The BJP believes in and propagates the Hindutva ideology, which envisions an India where Hindus and the Hindu culture will dominate. The BJP is believed to be the political wing of the chief Hindu nationalist group Rashtriya Swayamsevak Sangh.
Last month, more than 100 members of U.S. Congress wrote a letter to India's interior minister, urging him to allow U.S.-based Christian child sponsorship organization Compassion International to continue its work in that country. The charity recently ended its programs in India amid an ongoing crackdown by the BJP government on nonprofits that receive foreign funds.
The Indian government's treatment of Compassion International has "caused serious concern within the U.S Congress," said the letter addressed to India's Home Minister Rajnath Singh.
The Indian government alleges that Compassion was funding religious conversions.
"We are writing because we believe the Ministry of Home Affairs has issued an inter-bank circular preventing all commercial banks in India from processing CI's wire transfers without prior Ministry approval. As a result, Compassion is unable to process the funds it needs to continue … to the detriment of the hundreds of thousands of children Compassion serves in India. Many of our constituents, who have built emotional attachments through years of building relationships with these kids, are devastated by this wrenching cutoff," the letter continued.
Earlier this month, the Hindu Yuva Vahini, a rightwing youth organization known for arson and violence on minorities, forced police to stop a Christian prayer meeting in the Dathauli area of Maharajganj district in Uttar Pradesh, which was being attended by over 150 people and 11 American tourists. The group lodged a complaint alleging it was aimed at conversions to Christianity.
Earlier this year, the Hindu Yuva Vahini attacked the Full Gospel Church in Gorakhpur area in Uttar Pradesh, alleging conversions.
The group was formed by a BJP leader, Yogi Adityanath, who assumed office of Uttar Pradesh state's chief minister last month after the victory of his party in that state.
In February, an evangelist, 47-year-old Dr. Kusuma Anjeneya Swamy, reportedly fell into a coma not long after he was harassed by Hindu nationalists for publicly distributing copies of the New Testament in the southern city of Hyderabad. The group of men threatened to burn him alive and questioned whether "Jesus will save you from the flames."
Although there was no evidence of physical violence, the evangelist apparently suffered a brain hemorrhage and slipped into a coma hours after the incident.
– christian post
Mumbai, April 30, 2017: Mumbai civic body Brihanmumbai Municipal Corporation's (BMC) decision to demolish a cross at Bandra in Mumbai sparks controversy. Members of the Christian community in the area allege there is selective action by the civic body, demand action against the Assistant Municipal Commissioner who carried out the act and want Chief Minister Devendra Fadnavis to intervene over the issue.
The residents of the area say the cross was on a private property and not on any public or disputed property. They say it should be restored to its original place.
The locals say they have photographs and evidence to prove that the cross has been there at the particular place since 1895, and the court order which says illegal religious structures should be removed from public places should not apply to this structure since it is on a private land.
A resident says though they have provided evidence to the civic body officials, it has not been taken into considerations and termed the razing of the structure as an 'unjust' act.
A formal complaint has been given by the residents at the local police station. An FIR is yet to be registered over the issue.
– times now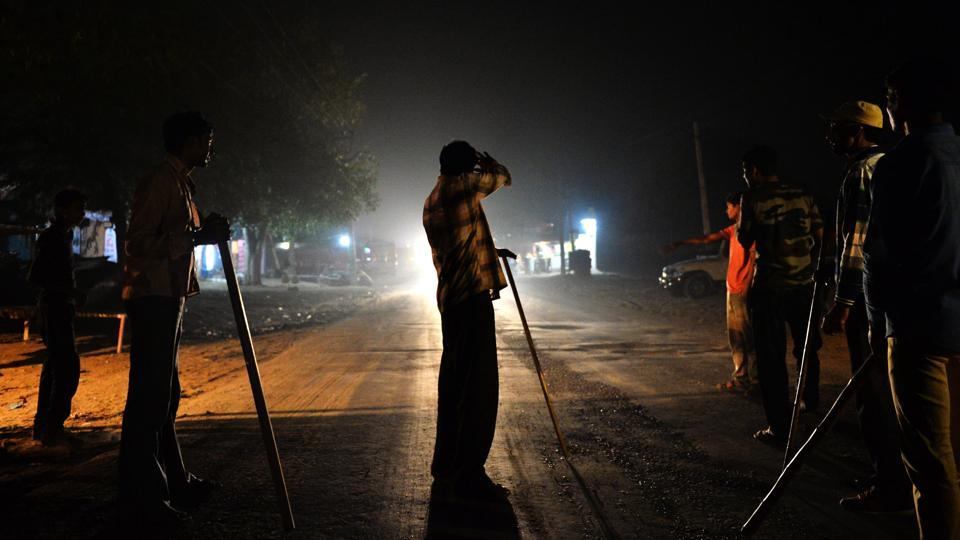 India, April 29, 2017: The Human Rights Watch (HRW) has alleged Indian government of silence and denial over the violence unleashed by cow vigilantes across the nation in the past couple of years.
The criticism from HRW comes two days after the United States Commission on International Religious Freedom (USCIRF) alleged that 10 of the 29 Indian states are suffering from severe religious rights violation, and blamed Hindu nationalist groups for the situation.
"Indian authorities should promptly investigate and prosecute self-appointed 'cow protectors' who have committed brutal attacks against Muslims and Dalits over rumors that they sold, bought, or killed cows for beef," HRW said.
Acknowledging the link between Hindutva groups and the BJP, the report added, "Instead of taking prompt legal action against the vigilantes, many linked to extremist Hindu groups affiliated with the ruling Bharatiya Janata Party (BJP), the police, too often, have filed complaints against the assault victims, their relatives, and associates under laws banning cow slaughter."
Meenakshi Ganguly, South Asia director of HRW said, "Self-appointed 'cow protectors' driven by irresponsible populism are killing people and terrorizing minority communities."
"The government should condemn this violence and take prompt action against those responsible for these attacks or face allegations of complicity," she added.
The report explains major violent incidents which are somehow 'related to protection' of cows. Citing Mohd. Akhlaq's lynching to Pehlu Khan's lynching, HRW said, "BJP leaders have attempted to portray the majority Hindu population as victims, whipping up fear of Muslim men who they say kidnap, rape, or lure Hindu women into relationships as part of a plot to make India into a Muslim-majority country."
HRW's report also takes a considerable note of atrocities against the Dalit community.The report cited untouchability as one of the major reasons behind such incidents "Self-appointed cow protectors are increasingly conducting raids and attacks, claiming the police don't take adequate action against those slaughtering cows. There have been numerous incidents in which they have allegedly assaulted, harassed, threatened, and extorted money from Muslims and Dalits. Dalits, so-called "untouchables," are equally vulnerable as they traditionally carry out jobs to dispose of cattle carcasses and skin them for commercial purposes," the report said.
Ganguly said, "The mild admonitions from BJP leaders when Muslims and Dalits are lynched over cows send a message that the BJP supports this violence," the report added.
– tcn
Recently, I was talking with a few coworkers about friendship. We had all recently read a new book by Lisa-Jo Baker about the topic, and there was a line in it that had resonated deeply with us: "Maybe the most radical, intimate thing we can do for our friends is to show up."
So often, that's the key: just showing up.
I think about that every time I'm tempted to cancel a coffee date because I'd really rather just have a lazy morning, or when I want to bail on a dinner with friends in favor of Netflix, and even when I'm tempted to skip church on a Sunday morning.
It's easy to get in a selfish mindset, thinking that what I do and what I don't do are my choices to make, and that they only affect me… but in reality, our showing up (or our lack of showing up) makes a difference. It really is a radical and intimate thing to show up for our friends, our people, our community. We can often think our presence or our absence won't really matter to anyone else, and that church especially will go on as normal whether or not we are there, but what if our being there isn't about us? What if we need to be there for the others who are getting up and showing up to do the same?
I can think of more than a dozen times right off the top of my head where incredible moments happened with new or old friends in the hallways or aisles of my church, and those never would have happened if I had stayed home. I know for a fact I wasn't feeling 100% jazzed about being at church every time those holy moments happened, but I was there, I was available, and the Lord used my presence to create connections and build community with others who were there and available, too. It wasn't about me at all — it was about what God did when I simply showed up.
Tim Challies recently wrote an article on "The Worst Consequence of Skipping Church" and he makes it clear that "the first sin of skipping church is the sin of failing to love others."
It's hard to love others well when we don't show up for them. It's hard to love the church (both the place and its people) when we don't show up for it.
"Gathering with God's people is not first about being blessed but about being a blessing," Challies writes. "It's not first about getting but about giving."
What a shift it is to think about showing up like that!
Many Christians approach going to church in the mindset of "what can I get out of this" and they're often quick to leave a church if they feel it isn't "meeting their needs" but I'm convicted by the thought that it should be so much less about us.
Challies zeroes in on a passage of Scripture that is extremely relevant to this conversation. Hebrews 10:24-25 says this:
"And let us consider how we may spur one another on toward love and good deeds, not giving up meeting together, as some are in the habit of doing, but encouraging one another—and all the more as you see the Day approaching."
The big risk that comes when we skip church is less about ourselves (although we do put ourselves in greater danger for what Challies calls "spiritual temptation, spiritual decline, and even spiritual death") and more about others. Like the verse in Hebrews said, our focus should be on spurring one another on and encouraging each other. When we don't show up, we really are guilty of "the sin of failing to love others."
That should convict us.
What would it look like if we started to shift our focus away from ourselves and more toward how we can better love and serve those around us? What if we began to show up even when it feels challenging, just so we could be there for others? What if we cared less about getting, and more about giving? What if we considered how to spur one another on?
Wouldn't that start to be a beautiful picture of God's kingdom in our communities?
The next time I'm tempted to cancel plans or skip church, I want to remember this: it's a radical thing to simply show up for people. And I know that when I do, when I gather with two or more, Jesus is there with us (Matthew 18:20). That's something I don't want to skip out on.
– cross walk
Egypt, April 28, 2017: Pope Francis closed his first day in Egypt with a visit to Coptic Orthodox Patriarch Tawadros II, telling him their Churches are bonded by the blood of their martyrs, and are called to further cement this bond with acts of charity.
In his April 28 address to the patriarch, Francis said their ecumenical journey is sustained "in a mysterious and quite relevant way, by a genuine ecumenism of blood."
Noting how Saint John the Evangelist wrote that Christ came "with water and blood," Francis said this image serves as a symbol that "by living a new life in our common baptism, a life of love always and for all, even at the cost of the sacrifice of one's life."
"How many martyrs in this land, from the first centuries of Christianity, have lived their faith heroically to the end, shedding their blood rather than denying the Lord and yielding to the enticements of evil, or merely to the temptation of repaying evil with evil!"
The Pope noted that this has tragically been the case even in recent days, when "the innocent blood of defenseless Christians was cruelly shed."
"Their innocent blood unites us," Francis continued, telling the patriarch that just as the heavenly Jerusalem is one, "so too is our martyrology; your sufferings are also our sufferings."
"Strengthened by this witness, let us strive to oppose violence by preaching and sowing goodness, fostering concord and preserving unity, praying that all these sacrifices may open the way to a future of full communion between us and of peace for all."
Pope Francis spoke in an audience with Tawadros II, the Coptic Orthodox Patriarch of Alexandria, on his first day in Egypt. He is on an official April 28-29 visit to the country, aimed largely at interreligious and ecumenical dialogue.
After arriving at Cairo in the afternoon, Francis made his way to Egypt's prestigious al-Azhar University and adjunct mosque, considered one of the highest authorities in Sunni Islam, where he met with Grand Imam Ahmed el-Tayyeb and addressed participants in the International Peace Conference.
He then met with the country's authorities, including President Abdel Fattah el-Sisi, before heading to the Coptic Orthodox Cathedral for his meeting with Tawadros, the last official appointment of the day.
Tawadros is head of the Coptic Orthodox Church, which is an Oriental Orthodox Church, meaning it rejected the 451 Council of Chalcedon, and its followers had historically been considered monophysites – those who believe Christ has only one nature – by Catholics and the Eastern Orthodox, though they are not considered so any longer.
Like the Bishop of Rome, the Coptic Orthodox Patriarch of Alexandria is known as "Pope" to his followers.
Francis' words to the patriarch bear special significance considering his visit comes against the backdrop of recent attacks against Christians in the area, which are part of a general increase in the persecution of Egypt's 9 million strong Coptic community.
The Islamic State and other Islamists have carried out a series of attacks on Egypt's Christians in recent years, including the beheading of 20 Coptic Orthodox faithful in Libya in 2015, and a series of church bombings.
However, in his speech Pope Francis noted that the "impressive history of holiness" in Egypt isn't limited to the witness of the martyrs, because "no sooner had the ancient persecutions ended than a new and selfless form of life arose as a gift of the Lord: monasticism originated in the desert."
"Thus, the great signs that God had once worked in Egypt and at the Red Sea were followed by the miracle of a new life that made the desert blossom with sanctity," he said, explaining that given this shared patrimony, he comes to Egypt "as a pilgrim."
Francis noted that while the two Churches haven't always gotten along given both theological and non-theological differences, their 1973 joint declaration, signed by Blessed Paul VI and Patriarch Shenouda III, allowed them, "with God's help, to acknowledge together that Christ is perfect God with respect to his divinity and perfect man with respect to his humanity."
Equally important and timely, he said, "are the words that immediately precede this statement, in which we acknowledge Jesus Christ as our Lord and God and Savior and King."
The strengthening of this bond between their Churches, Francis said, means they can no longer move forward with the idea that each can go their own way, because this would "betray" Christ's prayer that his disciples "all be one."
While the journey isn't always easy, the Lord exhorts them to persevere, he said, explaining that "we are not alone. We are accompanied by a great host of saints and martyrs who, already fully one, impel us here below to be a living image of the Jerusalem above."
Quoting the Gospel of St. Mark, founder of the See of Alexandria, Pope Francis pointed out Christ's question to St. Peter: "who do you say that I am?"
Even today "many people cannot answer this question," Francis said, noting that "there are even few people who can raise it, and above all few who can answer it with the joy of knowing Jesus, that same joy with which we have the grace of confessing him together."
Because of this, Coptic Orthodox and Catholics are called to bear witness to Christ together and "to carry our faith to the world, especially in the way it is meant to be brought: by living it, so that Jesus' presence can be communicated with life and speak the language of gratuitous and concrete love."
As both Coptic Orthodox and Catholics, "we can always join in speaking this common language of charity," he said, explaining that before completing some charitable task, "we would do well to ask if we can do it together with our brothers and sisters who share our faith in Jesus."
"Thus, by building communion in the concreteness of a daily lived witness, the Spirit will surely open providential and unexpected paths to unity," he said, praising the patriarch for his support of the Coptic Catholic Church in Egypt, particularly through his establishment of the National Council of Christian Churches.
Francis closed his speech praying that the two of them would be able to "set out together as pilgrims of communion and messengers of peace," under the special care and guidance of Mary, the Mother of God.
At their meeting, Francis and Tawadros signed a joint declaration indicating their gratitude for the chance "to exchange a fraternal embrace and to join again in common prayer."
Notably, they declared that they "will seek sincerely not  to repeat the baptism that has been administered in either of our Churches for any person who wishes to join the other. This we confess in obedience to the Holy Scriptures and the faith of the three Ecumenical Councils assembled in Nicaea, Constantinople and Ephesus."
"We ask God our Father to guide us, in the times and by the means that the Holy Spirit will choose, to full unity in the mystical Body of Christ."
– cna
Sudan, April 27, 2017: A Sudanese woman who became a Christian while working in Indonesia was forced out of her Muslim family's home and told to never return after they learned about her conversion.
Persecution watchdog group International Christian Concern shared Risma's story on Wednesday, explaining that she initially moved to Jakarta to work as a shopkeeper.
"One Sunday, Risma felt a strong urge to go to church. This was especially unusual for Risma, since she was a Muslim and never went to church. For some reason, she went anyway that day," ICC reports.
Risma shared that she felt "God's presence" upon walking into the church.
"Suddenly, she began sobbing, but in spite of the tears she felt overwhelmed with peace and joy like she had never felt before. She had no idea what this meant, but she knew something was different. She knew her life was changing," the group added.
The new Christian believer decided to go back home to her Muslim mother and sister who she had not seen in years, but she was afraid of admitting her conversion to them.
Risma at first attempted to hide her faith from the family, but realized they would find out sooner rather than later when they saw that she was not participating in Muslim prayers and other activities.
Risma said that when she told them about her conversion, her mother "raged."
"Her mother yelled at her, 'If you insist on being a Christian, you are no longer allowed to be with your family. You are no longer allowed to stay here. You must leave this house and don't ever think of coming back.' Just like that, Risma was forced out of the family she had just reunited with."
ICC, which runs a Save Our Sisters fund to help women like Risma, said it's now assisting her in finding a job and a safe place to live.
Despite being abandoned by her family, Risma says she will not turn her back on Jesus Christ.
"I will always follow Jesus no matter what happens in my life. Yes, it is really tough for me now. No family, no house, no job, but God is good," Risma said.
Conversions from Islam to Christianity are seen as highly controversial in Muslim-majority nations like Indonesia, and there have been several recent stories of families abandoning their children who have changed their religion.
DOOR International, which helps reach deaf people around the world with the Gospel of Jesus Christ, reported earlier in April that a deaf girl was severely beaten by relatives and required hospitalization after they found out that she had become a Christian.
The girl, called Saida, from a country in Central Asia, received little help from police even after her screams caused neighbors to call for help.
"When the police came, the police saw it was her family beating her and they said, 'Well, this is a family issue, so we won't get involved,'" Rob Myers with DOOR International said.
"The family then realized they kind of had immunity to continue to beat her, so they continued to do so to the point where she had to be brought to the hospital in intensive care."
Sometimes children's conversions to Christianity have garnered more positive outcomes, however, with a ministry director working in northern Iraq with Christian Aid Mission revealing that some Muslim parents in refugee camps have been moved by their children to turn to Christ.
A ministry director said that as many as 600 children attended programs where they received Bibles and heard the Gospel, with some parents deciding to follow in their footsteps and inquire about Jesus.
– christian post