Nepal, April 26, 2016: The Apostolic Vicariate of Nepal has called on all Catholics in the Himalayan nation to pray for peace and minority rights.
Church leaders made the appeal yesterday, following an arson attack against a vehicle parked near Kathmandu's Assumption Cathedral and damaged the parish's residence.
The Vicariate "decided to hold an hour prayer in all of the country's churches," said Chirendra Satyal, spokesman for the local Catholic Church. "Someone attacked the Catholic minority, which is innocent and contributes a lot to needy communities. This kind of threat to religious freedom must be stopped."
Last week's incident is the second of its kind against Nepal's main Catholic church. In 2009 a bomb exploded killing three people during a religious service. The latter was blamed on the Nepal Defence Army, an extremist Hindu group.
Police launched an investigation into the 18 April attack, but has not made any arrest so far.
"I was asleep when fire broke out and flames came into the house," said Father Ignatius, the parish priest. "I woke up and ran into the children's room to get them out."
"We managed to save ourselves thanks to the help of people who live nearby. Without it, the residence, the church, and the training centre could have completely burnt down. But this won't discourage us. We shall continue with our duties."
"Whoever did it, he must be brought to justice," said Fr Benjamin. "We did not make any mistakes. In 2009, innocent people were killed and now we see another horrible attack. Minorities must have the right to exercise their faith freely."
"Hundreds of people joined in the prayer for peace and for Christians," said Satyal Chirendra. "Hundreds of non-Catholics came to the mass and condemned the violence and attacks against minorities." He added that many young people wore T-shirts that read "We would like to see Jesus " (John 12:21).
During the prayer in the cathedral, Fr Benjamin said, "Let us pray for peace and solidarity. This incident teaches us to be alert about possible attacks. Churches all over Nepal have to be careful and increase security."
He noted that minorities must be guaranteed "respect and dignity, so that all religious groups can be free to practice their faith. We can no longer endure persecution and violence."
– asianews
Madhya Pradesh, April 26, 2017: After a trial lasting eight years, Msgr. Mathew Vaniakizhakkel, bishop emeritus of Satna, and five other Catholics were acquitted of the charge of forced conversion because the fact does not exist.
The Madhya Pradesh High Court has ruled that "there is no obvious evidence for the defendants" demonstrating a violation of the anti-conversion law in force in the Indian state. Speaking to AsiaNews Msgr. Vaniakizhakkel states, " Bishop Mathew Vaniakizhakkel told AsiaNews, "This case was case of revenge of a particular person, who later repented made his confession and received Holy Communion. Additionally, he even offered Mass for my good health". Sajan K George, president of the Global Council of Indian Christians (Gcic), reports: "The Madhya Pradesh Freedom of Religion Act is a means of harassing the vulnerable Christian community that is tormented through unchallenged and invented accusations" .
The ruling was issued on 20 April. The judges fully absolved the bishop,  who retired from office in 2014, two priests, one nun and two lay people. Since 2009, they have been investigated for forced conversion, conspiracy among religions after Christopher Pavy, a local Christian, had denounced them for extorting the conversion of a Hindu woman Monica Ibrahim during her wedding.
After the denunciation, the police proceeded to trial  despite the fact that the woman and her brother Nand Kishore had testified in favor of the defendants. The bishop in fact reports that "the woman is the daughter of Catholic parents, therefore a Christian by birth, and her marriage took place regularly and was celebrated in the cathedral".
Fr. Jolly Kannukodan, one of the co-accused, points out that the investigations have immediately brought to light  "the falsity of the charge of forced conversion, but the case has continued for those of conspiracy and sectarian disorder". Finally, he continues, "the appeal court has accepted our requests and has absolved us of all charges."
Despite the tribulations of eight long years of trial, Msgr. Vaniakizhakk reports that he has "kept friendly relations with the Christian who has denounced me, do not lie to him or to him. We are in the truth, and truth is freedom. God gives us the grace to forgive man, to be a friend to him and to serve him in a concrete way. " The bishop adds that during the trial, "the Christian who accused us got sick, and came to me to ask for economic aid. I was delighted to provide it. It was a deep joy for me to know that he was sorry for what he had done. He confessed before his death. "
In the past few days three more Christians were arrested in Khandwa district for alleged involvement in religious conversion. These allegations are without foundation minorities are intimidated, locked up and arrested for the anti-conversion law. The Gcic has documented numerous cases in which this law is used to discriminate on religious lines. On the contrary, the campaigns of ghar wapsi ['homecoming',to Hinduism – ndr] are not regarded as conversion activities.
– asia news
India, April 27, 2017: About seven years ago David Platt — then pastor of The Church at Brook Hills, Birmingham — challenged his congregation to do something big. He challenged them to "take India" — to pay for the child survival programs run by Compassion International in India for a whole year, a $525,000 price tag.
They did — in 2010 the congregation funded 21 child survival programs. In the years that followed, they funded 12.
But now, not only will Brook Hills not be able to provide for these programs in India — Compassion won't be able to have them at all.
At the beginning of March, Compassion announced it was pulling out of India after 48 years, closing up shop on 589 church partner centers that were taking care of nearly 147,000 babies, children and young adults living in extreme poverty.
The reason? India's Ministry of Home Affairs (MHA) had begun blocking the Christian organization from sending money to its partners in India in May 2016, and Compassion had found no way to resolve the issue, according to the organization's website.
U.S. leaders stepped in on Compassion's behalf, including former Secretary of State John Kerry, who spoke with officials in India in summer 2016. More than 35,000 Compassion child sponsors wrote to Congress about the issue.
Stephen Oakley, Compassion's senior vice president and general counsel, told the U.S. House Foreign Affairs Committee in December 2016, "We've simply run out of funds (in India)."
The Indian government didn't budge on blocking more from being sent in, and on March 15, Compassion pulled out of the South Asian nation.
Compassion president and CEO Santiago "Jimmy" Mellado said in a press release, "Though we are saying farewell to Compassion's current program in India, we know that God's work has not ended. The local church in India remains committed to serving children living in poverty in their country. And the investment made by sponsors in their children's lives has made a significant difference and will not be forgotten. We continue to lift up in prayer the children, families and staff who are affected by this difficult decision."
India's changing direction
The move is tragic but it's a sign of greater growing concerns — for starters, that India is cracking down on foreign relief organizations in fear they are using humanitarian work to cover up evangelism, according to WORLD Magazine.
The nation uses its Foreign Contribution Regulation Act to decide on what funds can be sent there, and the act — revised by MHA in 2011 — is now up to broad interpretation, WORLD reported. It includes a line that says the government can deny funds "for any activities detrimental to the national interest."
That revision was seen by many as yet another step the government has taken toward Hindu nationalism since 2014 when Prime Minister Narendra Modi was elected, according to Christianity Today (CT).
About 11,500 nongovernmental organizations — both secular and Christian — in addition to Compassion have lost their licenses to operate in India in that window of time, WORLD reported.
Hinduism — which is claimed by 80 percent of the population — forms the "philosophical bedrock" of his ruling party, according to Stratfor, a geopolitical analysis site.
And attacks on Christians and Muslims have increased, according to CT. In 2013, India was No. 31 on Open Doors' World Watch List of countries where Christians are persecuted; now it's No. 15.
India has long been an officially secular nation with a variety of minority populations, but a "surging wave" of Hindu nationalism has started a "raging national debate" over India's foundational principles.
In recent months controversies began to pop up and rally protesters — controversies such as the February 2016 arrest of Kanhaiya Kumar, a doctoral student and political activist, over charges of sedition. Protesters claimed Modi's party was using heavy-handed Hindu nationalism to stifle democracy, according to Stratfor.
If what they accused Modi of progressed to the extreme, it would "entail the political and cultural subordination of the country's Christian and Muslim populations," Stratfor reported.
Such an intense case is unlikely in the short term but even a partial implementation is cause for concern, Stratfor wrote. Open Doors agrees there is cause for concern.
As a result of Modi's election, "radical Hinduism, which was already present under the previous government, has increased steadily," Open Doors wrote on its website.
Growing persecution
Intolerance continues to rise and attacks on Christians have increased steadily, it said. An average of 40 incidents are being reported per month, "including pastors beaten, churches burned and Christians harassed. Of the 64 million Christians in India, approximately 39 million experience direct persecution."
Communities of Hindus converting to Christianity have born the brunt of that persecution, Open Doors reported. "They are constantly under pressure to return to their old beliefs and are often physically assaulted, sometimes killed." Protestant Christian communities who attempt to reach others are the second target, according to Open Doors.
David Curry, president and CEO of Open Doors USA, wrote that India is now "a country where Hindu extremists are vowing to erase the Christian faith by 2021."
– the alabama baptist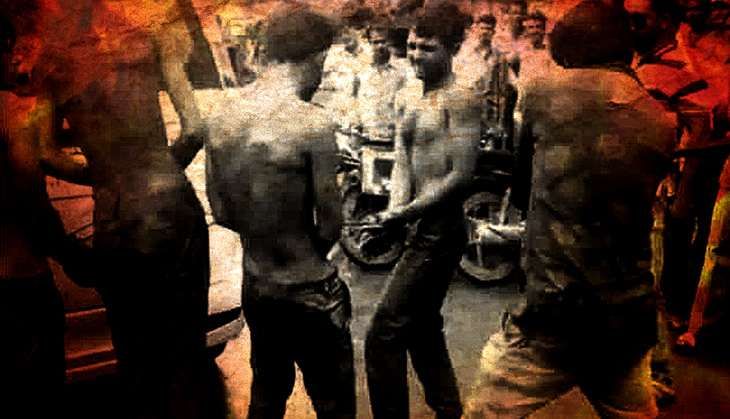 Kolkata, April 25, 2017: Union Minister of State for Social Justice and Empowerment Ramdas Athawale on Tuesday said over 45,000 cases of atrocities against Dalits were registered all over India in 2016-17 while only 40 such cases were reported in West Bengal.
The Union government has been trying for the last three years for the upliftment of the Scheduled Castes, the Scheduled Tribes, and Other Backward Classes, and 6.48 lakh students belonging to the SC community and 72 lakh OBC students in West Bengal have been given financial assistance under various central schemes, he told reporters here.
The minister said the Centre is keen to do away with the menial occupation of manual scavenging at any cost from the country and so special skill training is being imparted to the children of that community to enable them to take up some other profession in the future.
Lauding the state in this regard, he said only 98 persons are reported to be still engaged in this profession in West Bengal, which is very low by any count.
Athawale also appreciated the rising trend of inter-caste marriages in state, as it helps in bringing down casteism and social hatred.
– ians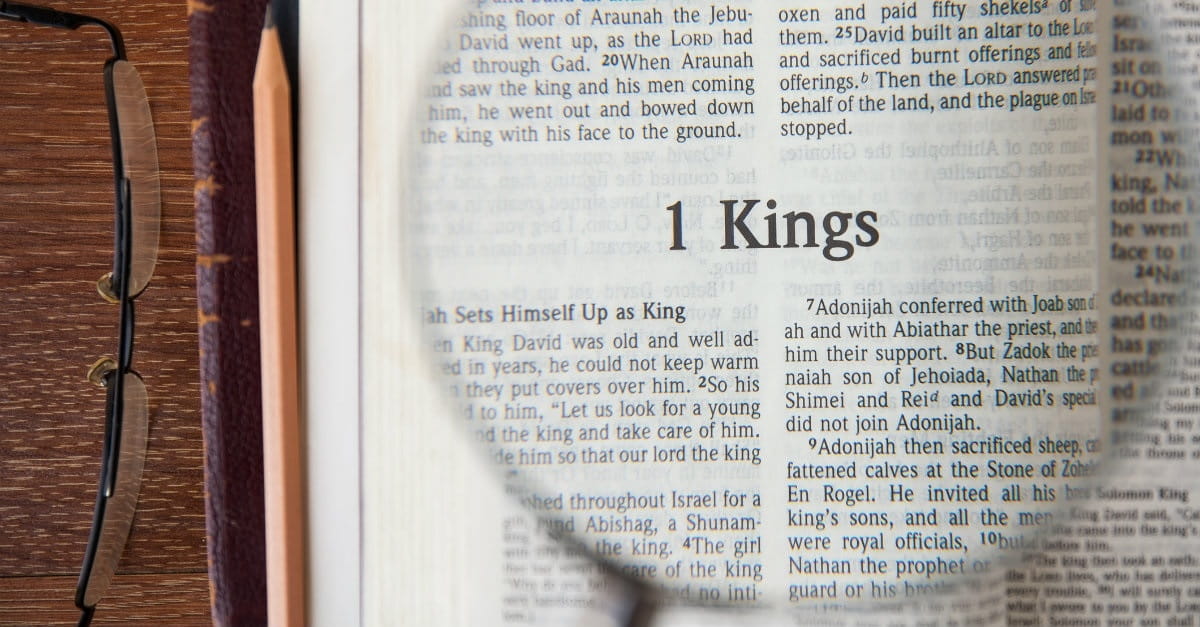 There are so many, I know. Heartbreaking stories, moments where you read them and you can barely hold it together. Recently, I was reading through 1-2 Kings and came across one of them—1 Kings 11:4.
"When Solomon was old, his wives turned his heart away to follow other gods," wrote its author.l  "He was not wholeheartedly devoted to the Lord his God, as his father David had been."
Solomon was the wisest man to ever live, given the gift of great wisdom so he could rule wisely. And wisely he did. During his life, Israel knew unprecedented peace and prosperity, respect and admiration. But it would not last. Solomon turned away to follow other gods. He had wisdom to rule, but his wisdom was overcome by his passions. He had hundreds of wives, whom he loved deeply. He cherished them. He clung to them (see 11:2). They captured his heart, and before he offered a sacrifice to a false god, he was already enslaved to an idol.
And that's why this is so sad in so many ways—why it's so tragic. If anyone would be able to avoid being led astray, it would be Solomon. After all, he was the wisest man ever. People marveled at his proclamations (and still do). There was no one else like him, ever. But even his wisdom could be corrupted. His heart could be drawn away, just as any of ours can. The wisest man in the world is not one whose example we should follow. The wisest man in the world became a fool. The wisest man in the world could not save himself. He needed a savior, too.
And if there's any good news to be drawn from Solomon's story, it's that. Our gifts, whatever they are, are just that—gifts. We may be wise or knowledgeable. We may be compassionate and hospitable. But in the end, our gifts won't be enough to keep us from stumbling. We need something else—we need Someone else. Not just a wise man, but a man whose wisdom can never be corrupted because he is its source. Not only a great king, but the King of Kings whose kingdom can never be stripped away. A man who cherishes his bride, but whose heart cannot be turned away from his greatest love—his Father. Jesus is the Savior we need. He is the only one who can save.
Historically, Jeremiah is said to be the author of 1-2 Kings, but I suppose, just as is true of the author of Hebrews, only God knows.
– cross walk
U.S., April 26, 2017: Only 20 percent of Americans have read the Bible in its entirety, according to a new survey which also found that most Americans have positive feelings toward it and would describe it as a "good source of morals."
LifeWay Research revealed that 10 percent of respondents read none of the Bible, 13 percent said they read only a few sentences, 30 percent said they knew of several passages or stories, 15 percent read at least half the Bible, and 12 percent read almost all of it. Overall, only 20 percent of the respondent said they read the entire Bible.
"Most Americans don't know first-hand the overall story of the Bible — because they rarely pick it up," said Scott McConnell, executive director of LifeWay Research.
"Even among worship attendees less than half read the Bible daily. The only time most Americans hear from the Bible is when someone else is reading it."
The small percentage of Americans who have read all the scriptures is not for a lack of Bibles, LifeWay pointed out, with close to nine out of 10 households owning a copy. The average household owns three Bibles.
Of those who read a little bit of the Bible each day, 49 percent were evangelicals while 16 percent were not evangelicals. As can be expected, those who attended church at least once a month were also more likely to read the Bible every day (39 percent), compared to those who attended less often (13 percent).
When asked to name the reasons why they don't read the Bible more often, 27 percent said that they simply don't prioritize it. Fifteen percent said that they don't have time to read it, and 13 percent argued they have already read enough of it.
Still, respondents had a largely positive view of the Bible. Over half, or 52 percent, called it a "good source of morals." A little bit over a third further described it as a "historical account," "helpful today," "true," and "life-changing."
Of the negative characteristics, 14 percent called the Holy Book "outdated," eight percent argued that it was "bigoted," and seven percent said that it was "harmful."
"Scripture describes itself as 'living and effective,' according to the book of Hebrews," McConnell noted. "Those who have a habit of reading through the Bible a little each day say they have experienced this helpful, life-changing quality. Those who approach the book differently tend to say the Bible is positive but much less personal."
Recent surveys have sought to measure what Americans believe about some of the central messages of the Bible. A Barna study released days before Easter earlier in April found that 93 percent believe that Jesus Christ was a real person who lived on Earth.
Also, 63 percent of U.S. adults said that they have made a commitment to Jesus that is still important in their lives today.
Another Barna report released this month said that a growing number of Americans (10 percent) identify as Christians and "love Jesus," but are not attending institutional churches.
The Lifeway poll was conducted Sep. 27 – Oct. 1, 2016, among 1,000 Americans with a 95 percent confidence that the sampling error does not exceed plus or minus 3.1 percent.
– christian post
China, April 26, 2017: A court in Xinjiang convicted five Christians on 18 April for "gathering a crowd to disrupt social order", sentencing them to three to five years in prison.
The ruling by the Chongji City People's Court follows a trial on 27 October 2016. All five, who are ethnic Han Chinese, pleaded not guilty and said they would appeal the verdict.
The five are:
Yang Zhaocun, a 38-year-old pastor from Jinchang in Gansu, was sentenced to five years.
Wang Lulu, a 28-year-old pastor from Yan'an in Shaanxi, was sentenced to five years.
Cheng Yajie, a 26-year-old from Manas County in Chongji Hui Autonomous Prefecture (Xinjiang), was sentenced to four years.
Liu Yan, a 40-year-old clinic manager from Chongji City, was sentenced to three years in prison.
Zheng Lan, a 68-year-old from Xuchang City in Henan Province, was sentenced to three years.
The five were part of a group of around 40 Christians from Xinjiang and neighbouring provinces who gathered in Changji City on 5 March 2016 for a Bible study group.
A large group of armed police broke up the activity. They detained Yang, Wang, Cheng, and Zheng at the meeting, initially on suspicion of "illegal assembly" before changing the felony next day to "gathering a crowd to disrupt social order". A week later, they detained Liu Yan, who had helped transport attendees to the meeting.
Police formally arrested the five on 11 April 2016. Prosecutors reportedly sent the case back for further investigation twice before indicting them.
– asia news
China, April 27, 2017: Heilongjiang's Communist authorities congratulated themselves for "blocking illegal religious activities".
When police raided a small community hall during Mass, they ransacked the place and tried to arrest the parish priest and the community's lay leader.
The action was taped and the video was briefly posted on-line (pictured). In it, several police agents can be seen discussing animatedly with worshippers and trying to remove Fr Shen Yanjun, an underground priest who took up his post in the church in Qinshan (Wudalianchi) seven months ago.
In a statement, local authorities said they "successfully stopped an underground Catholic priest from holding an illegal religious activity."
The police raid was a joint operation between the Religious Affairs Bureau, Public Security and the United Front.
Since they are opposed to a dialogue between the Chinese government and the Holy See, the Religious Affairs Ministry and the United Front (which includes the Chinese Patriotic Catholic Association) continue to clash with the Church and the Vatican.
Before Easter they seized two underground bishops – Mgr Vincent Guo Xijin of Mindong and Mgr Peter Shao Zhumin of Wenzhou – to prevent them from celebrating Easter services in their respective diocese.
Both are recognised by the Holy See but not by the government. Sources told AsiaNews that Mgr Shao is now back home whilst Mgr Guo's whereabouts remain unknown.
– asia news
India, April 27, 2017 : The All India Christian Council (AICC) recorded an increase of almost 20 per cent in attacks against Christians in 2016 alone. It says physical violence against Christians is up 40 per cent and murders have doubled.
In the report titled 'Atrocities on Christians in India' it stated there is an attack every 40 hours and is no longer confined to a few states as the violence has now spread to 23 states.
Incidents of church workers being beaten, threatened and killed as well as churches and Christian schools being bombed, torched, vandalised and demolished are all included in the report. It also says there have been attempts to force Christians to renounce their faith and convert to Hinduism.
Right-wing Hindu nationalism has been gaining ground, particularly since the Hindu nationalist Bharatiya Janata Party (BJP) took power in 2014.
India's caste system today goes beyond Hinduism as it exists in many of the country's religions.
Dalit Hindus who convert to Christianity are called Dalit Christians in Indian society are classed as untouchables, are often oppressed and fall outside the Indian caste system.
In May 2016, 16 Dalit Christians had to flee their homes after refusing to worship Hindu gods in Jharkhand state, eastern India.
Five Indian states have now imposed anti-conversion laws and there have been moves to bring in nationwide legislation aimed at outlawing evangelism to prevent Hindus from converting.
The AICC logged 108 violent incidents against Christians in India in the first six months alone of 2016.
A separate report by the Evangelical Fellowship of India found there were more attacks against Christians in India in 2016 than in the two previous years combined.
– premier christian radio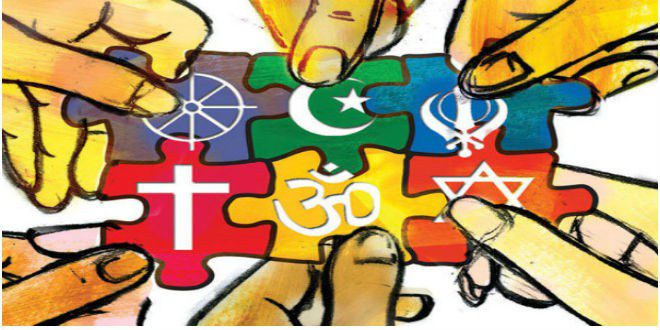 India,  April 27, 2017 : The United States Commission on International Religious Freedom (USCIRF) has alleged that 10 of the 29 Indian states are suffering from severe religious rights violation, and blamed Hindu nationalist groups for the situation.
In its 2017 Annual Report released yesterday on the state of religious freedom in selected countries, USCIRF has put India with countries like Afghanistan, Egypt, Iraq, Kazakhstan, Turkey and several other countries.
India is put in Tier 2 where religious freedom violation is severe but does not fully meet the CPC, Country of Particular Concern standard. Bahrain too shares the same tier with India for cracking down on its Shi'a Muslim majority.
USCIRF has shown concern not only for minority communities but also for Dalits.
"Hindu nationalist groups—such as the Rashtriya Swayamsevak Sangh (RSS), Sangh Parivar, and Vishva Hindu Parishad (VHP)—and their sympathizers perpetrated numerous incidents of intimidation, harassment, and violence against religious minority communities and Hindu Dalits," said USCIRF in the report.
The annual report broadly mentions the fund-cutting cases of various NGOs and puts it with several other factors like the religious conversion, cow slaughter which are eventually helping these conditions in getting severe.
USCIRF further said, "National and state laws that restrict religious conversion, cow slaughter, and the foreign funding of nongovernmental organisations (NGOs) and a constitutional provision deeming Sikhs, Buddhists, and Jains to be Hindus helped create the conditions enabling these violations."
The 10 states which are of concern for USCIRF are Uttar Pradesh, Andhra Pradesh, Gujarat, Bihar, Chhattisgarh, Odisha, Karnataka, Madhya Pradesh, Maharashtra, and Rajasthan. USCIRF has warned that religious freedom violations in some of these states are 'systematic' and 'egregious' which may put them under CPC standards.
The report talks about members from Muslim community and Dalit community who have been facing tough times due to Article 48, which prohibits cow slaughter in 25 out of 29 states of India.
"The application of these legal provisions also economically marginalizes Muslims and Dalits (who adhere to various religious faiths), many of whom work in the beef or leather industries. During the reporting period, there were a number of incidents of Muslims and Dalits being charged under these laws or subject to violence based on such accusations," the report said.
The report also talks about the Anti-conversion laws – which are being practiced in Gujarat, Madhya Pradesh, Chhattisgarh, Himachal Pradesh, Arunachal Pradesh and Odisha – which makes choice of religion a crime. The report finds flaws in the anti-conversion and says, "While the laws purportedly protect religious minorities from forced conversions, they are one-sided, only concerned about conversions away from Hinduism but not toward Hinduism."
It adds, "Observers note that these laws create a hostile and, on occasion, violent environment for religious minority communities because they do not require any evidence to support accusations of wrongdoing."
USCIRF acknowledged the role of BJP president Amit Shah who dared opposition and made a call for enacting anti-conversion law across the country six months after the BJP came to power in 2014.
The report also mentions how cracking down of NGOs citing FCRA regulation has made the matter worse for the country and is "detrimental to the national interest".
USCIRF separately talks about violence against Muslims, Christians and Schedule castes and tribes that happened in the year 2016. It also talks about how so-called cow protection has served as a fuel for religious violence and how it has provided impunity to the accused personnel.
"Based on these concerns, in 2017 USCIRF again places India on its Tier 2, where it has been since 2009", the report said.
When USCIRF team tried to visit India during March 2016, the Indian government failed to issue visas to the team members even though they had full support from the US State Department and US Embassy New Delhi. The failure came out as a denial, which State Department spokesperson John Kirby termed as a disappointment. The Indian government had previously denied visa to USCIRF in 2001 and 2009.
USCIRF has recommended to US Government that it should press Indian government for providing enough training and education on human rights violation; to sack and rebuke government officials and religious leaders who pass derogatory remarks; to repeal and amend anti-conversion law which are not according to international human rights standards and to allow USCIRF officials to visit the country.
– tcn