Thiruvalla, April 27, 2017: Senior BJP leader L.K. Advani on Thursday recalled the support of Mar Thoma Church when he was jailed during the Emergency of 1975-77.
"I have memories of the Mar Thoma Church, especially when Emergency was clamped. I lost my freedom and so did thousands of others when we were all sent to jail," Advani said at the centenary birthday celebrations of bishop Philipose Mar Chrysostom, who turned 100 on Thursday.
"During that period, I clearly remember that it was the Mar Thoma Church which extended support to all of us, when they opposed it (Emergency). I can never forget the support of the Church," he said.
When Chrysostom celebrated his 90th birthday, Advani was the chief guest, and he assured the longest serving bishop in India that he will return to take part in the centenary celebrations.
Chrysostom, ordained as a bishop of the church in 1953, became the supreme head of Mar Thoma Church from 1999 to 2007.
The bishop retired in 2007 and has since been a guiding force for the Church.
– ians
I have spent much of my life trying to sidestep my weaknesses. I want to be strong. I want to be capable. But when I developed the confusing and frustrating condition of trichotillomania in my junior high years, it was a weakness that I could never get away from. I was pulling out my eyelashes and eyebrows, and I couldn't stop, no matter how hard I tried. And for a capable kid to not be able to stop pulling out her own eyelashes? To not be able to explain it to anyone? It felt embarrassing. It felt humiliating. I couldn't fix it.
Although I couldn't name it this way at the time, I was starting to learn that in the place of wanting to be healed but simultaneously being unable to make myself better, I had to stop trying. I had to wait.
Let me put it more honestly: I was forced to wait. I had to wait for someone stronger than I was to move on my behalf.
This is why waiting often feels like weakness: we feel helpless and stuck. We don't know what to do, and it's hard to trust that God is still in control when the thing we think we need from him is the one thing he won't give.
That's why, if I'm being honest, on days when my weakness is most pronounced, I often wonder where God is. I know that somehow, spiritually and physically, he is with me, inhabiting me through the Holy Spirit. But sometimes there is a disconnect between my cognitive knowledge of God's goodness and strength, and my experiential reality. There are times when I can't feel his goodness and strength—often when I'm feeling my own weakness instead.
Because when I look at weakness, I see only that weakness slows me down, holds me back, forces me to look into that cavern between who I am and who I want to be. And as a girl in junior high, I saw the weakness of trich as something that kept me from what I desired—normalcy, beauty, freedom.
That's not how God looks at weakness. The apostle Paul famously declared that he would boast in his weakness. Paul said he prayed three times that God would take away his "thorn in the flesh." The response he received from God is what turned his pleading into boasting. God told Paul, "My grace is sufficient for you, for my power is made perfect in weakness" (2 Corinthians 12:9). From that place of hearing God's response to his suffering, Paul says he's able to "delight in weaknesses," for "when I am weak, then I am strong" (2 Corinthians 12:10, niv).
The Greek word for weakness in this passage is astheneia. It can refer to a weakness of the body or the soul, but both types are connected to a lack of strength. The precise definition is "want of strength." This weakness in the body can be due to frailty or illness, while the weakness of the soul is the inability—the lack of strength—to understand something, to restrain ourselves from doing something wrong, to carry burdens and trials, or to do anything glorious or great.
So when Paul boasts about his weakness here, he is boasting about his lack of strength, his physical frailty, and his inability to do anything wonderful on his own. And it seems that Paul accepted his own weakness because he experienced God's unending strength when he found himself in lack—literally "in want"—of his own strength.
In my struggle with the weakness of trichotillomania, I couldn't see any of that. I wanted to be done with it. But maybe I was missing what God was telling me as a young girl. As I ponder these passages now, I wonder if I was unable—or unwilling—to hear what God wanted me to know in those years.
Could I have accepted it if he told me that my weakness didn't disgust or repel him in the same way my weakness disgusted me? Could I have heard it if he asked me to enter into my weakness rather than run away from it? Could I have received it if he was telling me that the strength I can access through him is greater than any strength I have in myself? Maybe what I was yearning for so much in wanting to be strong was not actually the ability to stop pulling out my own eyelashes. Maybe what I was yearning for so much was him.
It was both, of course. I wanted freedom from the condition, and I wanted Jesus. At times though, I think my desire for freedom from trichotillomania eclipsed my desire for Jesus. I wanted my own strength more than I wanted him.
And that's what needed to die in me. There was a choice before me: the choice between my own strength and the strength of Christ. What I was just starting to learn was that I probably couldn't have both. From what Paul says, the way to experience Christ's strength is to not only acknowledge my weakness but boast in it. Boast. If that meant embracing and accepting my weakness rather than ramrodding against it every day, I had much to learn. I still do.
I am still waiting for healing, still waiting for wholeness in many areas of my life. I imagine that you are too. Whether it's a broken body, a broken relationship, a broken heart, or a broken mind—we are all waiting in our weakness for someone bigger than we are to step in and help us.
The weaknesses that force us—perhaps it would be better to say that lead us—into waiting aren't bad things. He can allow those weaknesses to lead us into a place of waiting where we are solely dependent upon him.
And that is a gift. The gift of weakness is that it leads us to the only strong one. And his strength is enough. Enough for this day. Enough for this life.
More than enough, actually. It is all that we need.
– cross walk
U.S., April 26, 2017: About a decade ago I did a short stint as an afternoon drive host on a large Christian radio station. Entrepreneurs are perhaps the most underserved people group in Christendom and so we made a point of trying to talk about their issues from time to time.
One afternoon, a young woman called the show to say that she and her husband had recently started a business. She explained that they had wanted to start a couple of years ago, but they didn't know if they were allowed to. Why? Because of so much religious preachment against business. They didn't know if they were allowed to make money.
My conclusion: that at least in their case (and I don't think they're the exception) being seriously Christian meant a two-year handicap in start-up agility. What a tragedy!
When I read Hobby Lobby founder David Green's new short memoir, Giving it All Away … and Getting it All Back Again, I was reminded of that incident with the caller. David Green himself had gone through something similar. The son of a pastor, and the brother of a large cohort of pastors, pastor's wives and missionaries, David felt that there was something not fully Christian about his passion for running a successful store.
He loved God and he also loved the retail business, but there was a voice in his head which told him that those two loves were in conflict. The memoir makes it clear that this was to some degree the voice of his beloved and saintly mother who, when David would talk excitedly about his business, would ask him, "Yes, but what are you doing for the Lord?" It wasn't her fault: this is the way most seriously committed Christian clergy thought. And it made David wonder whether he was being truly faithful to God when he was being truly diligent in his business.
Like so many Christian business leaders I've met over the years, David found at least a partial vindication in philanthropy. Yes, missionaries might be better than entrepreneurs, but at least entrepreneurs can cut big checks to missionaries. Business becomes spiritually acceptable via the collection plate. I've seen and heard many executives who believe that the portion of profit which you gave to holy callings rendered the rest of the 'secular' business enterprise, if not fully holy, at least acceptable.
It was not until later that Green saw that when we're at business, we can already be "about my father's business" … even before any of the earnings were given away. He was already engaging in the great commission (to disciple the nations) when he treated workers well and taught workers to treat customers well. He was preaching Jesus, even at the times when he wasn't using words. And those good deeds gave the words greater weight.
I recently interviewed David Green about this and other topics, and you can find a transcript of that portion below (and the entire interview on audio here). Both are edited for clarity.
MR. BOWYER: We're talking about the book, "Giving It All Away … And Getting It All Back Again". This book is written by David Green. David is the founder of Hobby Lobby and one of the litigants in the very well-known Burwell v. Hobby Lobby lawsuit, which went all the way to the Supreme Court.
Mr. Green, his wife Barbara, and Hobby Lobby were victorious in that lawsuit and also entered the history books as advocates for religious liberty against some of the mandates, especially abortifacient mandates, in the ObamaCare legislation. Mr. Green, thank you so much for talking to us today.
MR. GREEN: You're welcome. It's good to be with you.
MR. BOWYER: As I read your book — I read it cover-to-cover, I enjoyed it a lot, I found it inspiring, I saw things in my life that need to change by reading this book.
There was one part that felt kind of tragic to me, which was the amount of time that you spent wondering if it's okay for you to do what you've done. Your father was a minister, your mother was a minister's wife, your brothers and sisters went into ministry, missionary work, et cetera, and you grew up in a culture where to be ordained clergy was to be a Godly calling, but entrepreneurship wasn't seen that way. And it seems to me that you went through a lot of your life before coming to peace with the idea that being an entrepreneur is also a holy calling.
Can you talk more about that, please?
MR. GREEN: Yes, I think it was a positive thing in one respect with my mother and father that — I believe they wanted all of their children to be pastors' wives, missionaries, pastors. I really think it was a positive thing because they saw so much not as temporal or eternal. And I'm not real sure that they understood that we can also be involved in eternal things in the secular world.
And I don't like to use the word "secular" because your job — or if you own your business — it doesn't have to be called "secular". But I think that I never really knew, until I got later into my business, and finally there was different things that came along that I said, you know, I'm just as called to do what I do as my brothers and sisters that are pastors or pastors' wives.
So I believe I have a calling on my life; I think we all can, no matter where we are, be anointed. I sense God's anointing on my life as a businessman.
MR. BOWYER: What was the trigger that helped you make that transition, to shift that paradigm from wondering whether business is a second-class calling to understanding that it is, in fact, a holy calling?
MR. GREEN: You know, I address that in my book when there was an event — I went to a large meeting, and missionaries from all over the world were there. And they were taking offerings for the missionaries for literature to hand out about salvation.
And on the plane coming back home I just felt the Lord was asking me to give 30,000 dollars and I didn't have it. And so I talk in the book about that I said that — we prayed as a family, and we said, I think we can send 7,500, four months apart, post-dated checks. And I did that, and I was called by the individual that was responsible for raising these monies, and said that there were four missionaries from Africa that stayed over. We prayed about this. And the day we prayed was the day that you post-marked those checks. And that was the first black-and-white picture that God can use a merchant just as well as He can a pastor.
MR. BOWYER: So let me dig a little more deeply on that. In business, you're able to make money, and you're able to support pastors and missionaries. Did you move on from realization that to the view that business as a calling is holy, not just because you can give to the church, but that serving people by helping them with picture frames, or helping them pursue their hobby, their source of recreation is holy in and of itself?
MR. GREEN: I think that it became wider than just the dollars and cents that we can give, as you said. I think it has to do with how you serve your customers, how you serve your employees, and that's something that we're very, very key on. One of the key words around here when we have our meetings with our managers is "serve": we're here to serve. We tell our managers you're not there serving us; we're here to serve you, so that you can serve the customers.
So it's broader than the monies that we can make; it's what can we do to influence people for Christ. And we do this to the best of our knowledge as to try to live our lives in such a way that others are influenced by our lives.
MR. BOWYER: Does a company run better on love and service than it does on greed and on acquisition?
MR. GREEN: Well, we certainly think so. We think any company works best on the basis of God's word: following God's word and seeing what it does. There's so much in God's word that we can stand on in our lives; be it in our marriage, our family, or even our business. And we think there's not a better way to run your business than serving one another.
– christian post
U.S., April 25, 2017: The High Court will rule on whether Christians who express "traditional" views on homosexuality can be barred from gaining professional qualifications after a social work student won the right to challenge his expulsion.
Felix Ngole, 39, was removed from a two-year MA course at Sheffield University in February last year after saying during a Facebook debate that "the Bible and God identify homosexuality as a sin".
He received permission to mount a judicial review in a preliminary hearing at the High Court. The full case will be heard later this year.
He is thought to be the first claimant to challenge a decision which barred him from a profession because his religious beliefs made him "unfit to practice".
Mr Ngole, who also worked as a religious education teacher, argued that he had been unfairly stopped from completing his degree.
His case is backed by the Christian Legal Centre, part of campaign group Christian Concern.
Chief executive Andrea Minichiello Williams said the result was a victory for free speech.
She said: "The idea that someone could be expelled from a social work course for expressing a view in a Facebook post and then declared not fit to practice is very detrimental to free speech.
"Students with orthodox Christian views are being told that they aren't fit to practice.
"For religious people who believe now what most people used to believe, it can be a bar to office."
Lawyers said the case could affect other professionals barred from gaining work or qualifications because of their religious views.
Barrister Sarah Hannett, representing the university, said that Mr Ngole "posted comments on a publicly accessible Facebook page that were derogatory of lesbians, gay men and bisexuals.
"The views expressed are likely to undermine the trust and confidence that lesbian, gay and bisexual clients are entitled to have in his professional role as a social worker (and in the social work profession more widely)."
She added that the problem was not that Mr Ngole held such views, but the manner in which he had expressed them.
Ms Hannett said a university "fitness to practise" committee had decided to exclude Mr Ngole in early 2016 and that decision had been upheld by an appeals committee.
– telegraph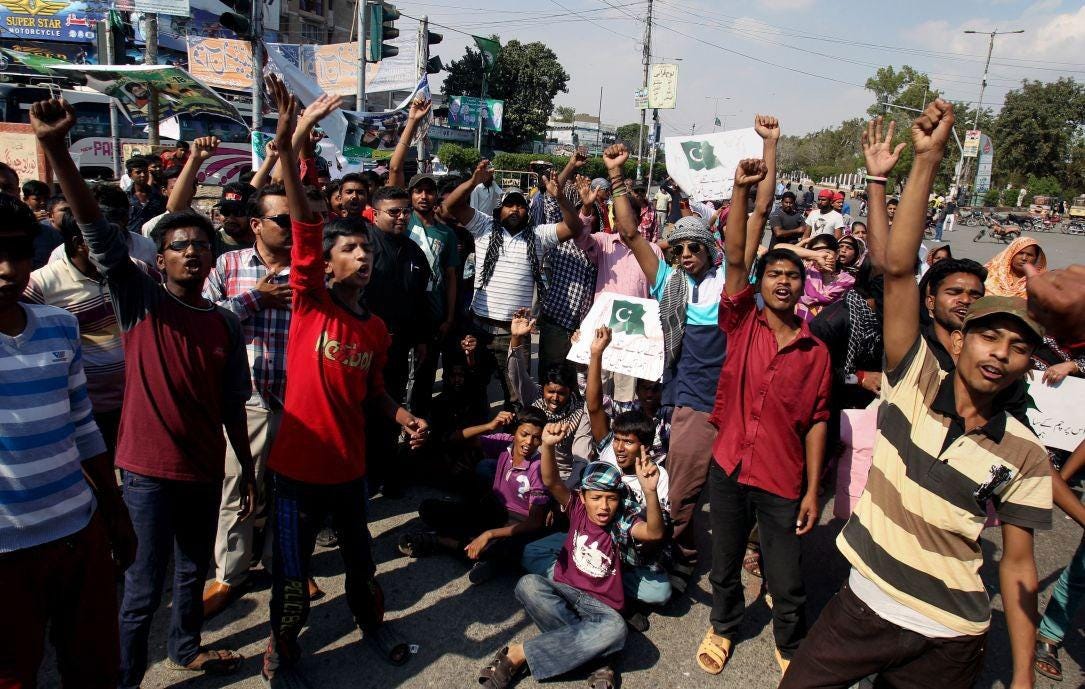 Pakistan, March 31, 2017: Christian defendants facing trial over an alleged lynching were reportedly promised acquittal by a public official if they converted to Islam.
The 42 men were charged with killing two Muslims after the suicide bombing of two churches in Youhanabad, Lahore.
At least 15 people died in the 2015 attack, one of a number carried out by the Taliban on Pakistan's minority Christian community.
"Public Prosecutor Syed Anees Shah gathered the accused outside the courtroom and asked them to embrace Islam," legal activist Joseph Franci told the Express Tribune.
"He told them if they embraced Islam, he can guarantee them their acquittal in this case."
Earlier this month, Prime Minister Nawaz Sharif said Muslims were not allowed to force others into converting religion.
Mr Franci told the newspaper the accused did not answer and were surprised by the comment. But Mr Shah reportedly made the same offer six months ago.
After an initial denial, Mr Shah admitted to the Tribune he offered the defendants the chance to convert.
Nadia Rahman, Amnesty International's Pakistan campaigner, condemned the prosecutor's actions.
She told The Independent: "Just two weeks after the Prime Minister publicly called forced conversions a crime in Islam, this outrage shows that it is not enough to merely offer words. Action must be taken.
"The discrimination against religious minorities in Pakistan often flows from the state itself, or with the authorities looking on with indifference.
"It's not enough to transfer this prosecutor from the case – there must immediately be an independent and effective investigation with a view to holding the perpetrators to account through fair trials without recourse to the death penalty."
Highly conservative Islam is widespread in Pakistan and Christians, who make up around 1.6 per cent of the population, make up one of the most maligned sections of society.
There have been numerous instances in recent years of Christians being targeted in bombings and also by mobs accusing them of blasphemy.
Pakistanis of no religion have also been victims of state blasphemy laws. Earlier in March, authorities charged three bloggers, including a man who used the pseudonym Allama Ayaz Nizami, who headed the Atheist and Agnostic Alliance Pakistan.
– independent
Bhopal, April 26, 2017: Catholic officials have urged for dialogue after Maoist rebels killed more than 20 Indian paramilitary police in a remote region of restive eastern Indian Chhattisgarh state.
Hundreds of rebels ambushed a contingent of paramilitary Central Reserve Police Force guarding road construction workers in the Sukma district of the state on April 24, local reports said. The attack left 25 paramilitary officers dead and six injured.
It was the second such attack this year. At least 12 paramilitary personnel were killed on March 12 in a similar attack in the same district which is a Maoist-stronghold.
The decades-long struggle, purportedly to assert the rights of poor people over their land and resources, is stronger in the tribal areas of the state, where Maoists run a parallel government.
Church people in the area said the continuing violence between government forces and the rebels has made normal life impossible in Sukma and nearby areas.
"The government should immediately start the process to set up a dialogue with the rebels to find peace," said Archbishop Victor Henry Thakur of Raipur, based in the state capital.
The language of terrorism cannot be accepted as a method to establish justice for the poor, Archbishop Thakur said. The church supports tribal people asserting their rights but "stands totally against the method of violence. Dialogue should be the only way," he said.
Following the Indian Supreme Court's suggestion, the state government, in October 2016, announced plans to hold talks with the rebels. Further plans have been made concerning the surrender and rehabilitation of the Maoists who are mostly young tribal people. However, the government has yet to start the process.
More than 6,000 people have died during the rebels' 20-year fight across parts of India although some sources say the death toll is double that.
Father Thomas Kollikolavil, the social work director of Jagdalpur Diocese that covers Sukma, said "a deep-rooted frustration" among local people was the cause of "this unjustifiable violence."
"Despite the government doing a lot for the poor, there is a feeling that the government has not taken care of their interests in state programs and policies," Father Kollikolavil said.
The violence could also be seen "as a class struggle between the haves and the have-nots," he said, adding that the poor feel exploited by the rich and their government supporters.
Father Antony Bara, vicar general of Ambikapur Diocese, also in the state, blamed "lopsided government policies" for increasing violence in tribal-dominated areas.
He said the state government amended two laws last year, ending tribal peoples' exclusive rights over their land and helping the government to usurp it for industrial projects.
"In this process, the poor and illiterate tribal people are harassed and deprived of their basic constitutional rights. They feel frustrated and so many young people support the Maoists and revolt against the government," the priest said.
"We want lasting peace in the region so everyone involved in violence should shun it and start the process of dialogue," he said.
Father Abraham Kannampalackal, vicar general and spokesperson of Jagdalpur Diocese, told ucanews.com the killing of the soldiers on duty could not be justified. "Violence is no solution to any problem," the priest said, also stressing the need for dialogue.
– ucan
Thiruvananthapuram, April 26, 2017: The young leaders of Congress have expressed their dissent over the United Democratic Front (UDF) reaction condemning the removal of cross from encroached land by officials at Pappathichola near Suryanelli in Munnar.
During the political affairs committee meeting of the State Congress Committee (KPCC) held here on Monday, KPCC vice-president V D Satheesan came out strongly against the statement of UDF convener P P Thankachan that the incident was an insult to the 'holy cross'.
Young leaders like P C Vishnunath and M Lijju supported the views of Satheesan and urged the party to take a strong stand against encroachers irrespective of caste or religion.
Satheesan said it was most unfortunate that the front supported the views of chief minister Pinarayi Vijayan even. Even the church heads were supporting the removal of the cross illegally put up on government land, he pointed out.
Following the pressure from the young leaders, the KPCC decided to issue a statement supporting the eviction drive in Munnar.
Speaking to media persons after the meeting, KPCC president M M Hassan said, "The party has decided to support the action of revenue officials removing the cross." When it was pointed out that it contradicted the statement made by UDF convener, Hassan said, "This is the stand of the party." He added that the government should take strong action against all encroachments.
On repeated queries over the statement made by Thankachan, Vishnunath, who was also present along with the KPCC president at the news conference, reiterated that it was the KPCC decision. Party leaders like Kodikkunnil Suresh and Benny Behnan too urged the party leadership to come out with a firm stand on the eviction in Munnar.
– times of india
Panaji, April 25, 2017: Goa Governor Mridula Sinha Tuesday asked students not to break their marriage, send their parents to old-age homes or allow exploitation of women.
Speaking at the 29th convocation ceremony of the Goa University here, the Governor took the students by surprise when she asked them to take four vows.
"I want you (students) to take four pledges. First, you will not let go your parents to an old-age home. Secondly, marriage is not mandatory but important and that is why you will not break it after getting married (vivaah anivarya nahin, awashyak hai. Aap vivaah Karne ke baad nahin todenge)," she said.
Sinha asked the students to raise their hands if they were willing to take the pledge.
Most of the students raised their hands, some reluctantly though, to accept the vows, The Business Standard reported.
The Governor also asked the students to come to the rescue of women, even risk their lives, if they witnessed exploitation of women.
"Aapki nazar ke saamne jahan kahin bhi kisi yuvti ya aurat ke saath atyachar ho raha ho, wahan jaan par khel kar use bachayenge (you will risk your lives to come to the rescue of women facing exploitation)," she said.
Lastly, she asked the students to not litter.
"If you see litter, you would pick it up and dispose it at an appropriate place," Sinha said.
The Governor also expressed confidence in the potential of the youths to take the country forward.
"A university is not a machine (read place) to earn mere packages, it is a breeding ground for humans and humanity," she said at the event.
The ceremony was presided over by President Pranab Mukherjee. Goa Chief Minister Manohar Parrikar and other dignitaries were also present in the function.
– matters india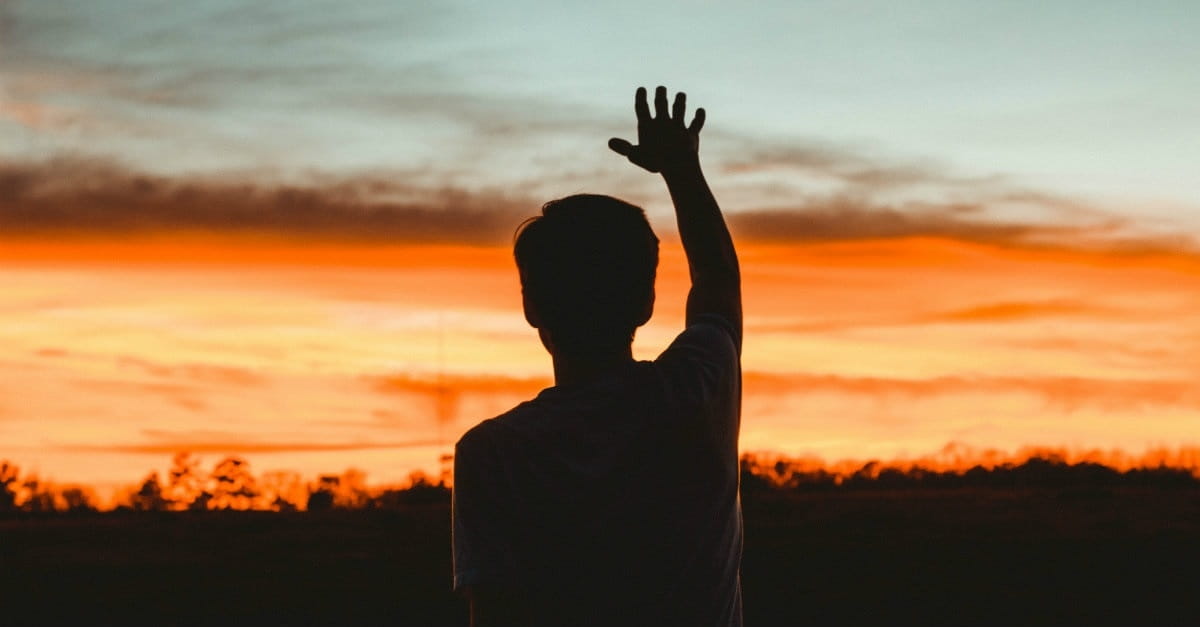 I walked upstairs into what felt like a cold cafeteria. The floor was made of tile, the walls were painted white, and the room felt sanitized. Come to think of it, it kind of smelled sanitized. I guess they had just cleaned it. I was seventeen years old, and this was my first trip back to the old youth room in my church. I had forgotten how cold that room could get, and now, without the coke machine, traffic light and movie posters, it seemed colder.
That day was the first in a series of classes on the topic of "calling." By the end of the class, the head pastor would hand out certificates to all of the "called." The purpose of the gathering was to consider what a "calling" looks like and to discover if you were one of the special people God was going to pick—I guess for His playground dodgeball team. I really wanted to be on the team, and so did a lot of other people. That's why the meeting had been moved into the old youth room. They needed more space to host all of the people who were searching for the call of God.
For Christians, the concept of finding a job can be even more confusing than for those outside the faith. There's a deeper longing within us than just the desire for a purposeful and fulfilling occupation. Christians are also searching for God's will for their lives because we believe that God should have something to say about our futures. We think the choice of a job is not fully up to us.
But what if God never tells us what he wants us to do? What are we supposed to do if God seems eerily silent whenever we ask him to tell us what he wants for our lives?
That's what happened to me. Although I raised my hand at the end of calling class and received the, "I'm called to ministry certificate," I didn't actually hear God call me to something specific. But by the end of the class, I felt like I should receive a specific calling on my life, and it would be just a matter of time before God told me what it was.
A decade later, however, I was frustrated with God. Ten years had passed since "calling class," and God still hadn't told me what to do. I had heard, that if you don't know something Google it. So I did. I figured that if God wasn't telling me what to do, maybe Google would. So I Googled, "What is God's will for my life?" A moment later, I was looking at a list of links, and I clicked on the first one. I came to a list of Bible passages. Here were a few of the verses listed:
1.  1 Thessalonians 4:3, "For this is the will of God, your sanctification."
2.  1 Thessalonians 5:16-18, "Rejoice always, pray without ceasing, give thanks in all circumstances; for this is the will of God in Christ Jesus for you."
3. 1 Peter 2:15, "For this is the will of God, that by doing good you should put to silence the ignorance of foolish people."
What?! I had been searching for the will of God for I don't know how long—and the entire time it was right here in the Bible! I realized that I had been so concentrated on the search for writing in the sky, that I had missed the writing in my hands. It made me wonder what else I'd missed, and what other callings might exist.
Over the next few days, I discovered something really important—God's calling on our lives is not to a specific job but instead to a specific way of living.
As I began to process this new perspective that God had given me, a natural question came up—a question that you may be wondering too. What about all of the examples in the Bible of "specific calling?" What can we learn from those stories?
Let's take a quick look at Noah, Abraham, Jonah, and Paul, and see what we can glean from their specific callings.
Noah: Noah was called to build the ark and rescued the world. Uh wow! Talk about a big deal. Yet if we examine Noah's story closely, we discover something interesting. The whole ark thing, was actually a very small part of Noah's story. According to the Bible, Noah was around 500 years old when God told him to build the ark. The Bible also tells us what Noah did for the 500 years leading up to his "specific" calling. "Noah was a righteous man who walked with God" (Genesis 6:9). The whole ark thing? Was like a sixth of Noah's life. It lasted a few years. The bigger story was that Noah was a righteous man who walked with God. I wonder if that's supposed to be the big story of our lives too?
Look at Abraham—was Abraham called to a specific job? No. He was called to move to a specific land. God did not call Abraham to a specific job. God called Abraham to move to a specific place, and to honor God with the way he lived his life.
Consider Jonah—If you want to be specifically called by God, you should go back and read the story of Jonah. Jonah wanted nothing to do with what God called him to do. Instead, Jonah got on a boat and sailed away from his calling. He tried to get to the far side of the known world so that he didn't have to do what God called him to do. But God forced Jonah to obey, and after Ninevah repents, Jonah's specific calling is completed.
Finally, look at Paul. Even Paul was a tentmaker. Were there towns where Paul didn't make tents? Probably. But the very mention of Paul's trade is a compelling example of the point we are discussing—that God's specific calling is not to a specific occupation, but to a specific way of living.
God may call you to do something specific, and if he does, you better do it or you might be swallowed by a big fish. Okay, it may not be that extreme. But I don't think you and I should be focused on pursuing a specific call to a specific job. Instead, you and I should be like Noah, Abraham and Paul—focused on walking with God. And if we do that—if we focus on walking with God, instead of on discovering a specific calling for our lives—we may get to a point where God sees our obedience, and asks us to do something specific.
– cross walk
Syria, April 13, 2014: While the Western world debates the US air strike on Syria, one issue that has largely been ignored is how this impacts on Christians and other minorities who were already being specifically targeted not just by Islamic State but also by other jihadist groups.
Jayash al Islam, who in January 2015 threatened Christians and other non-Muslims in Damascus, and Ahrar al Sham, who carried out the 2013 attack on the nearby predominantly Christian town of Maaloula, have both put out press statements welcoming the air strikes on the Syrian regime. Ahrar al Sham said they "welcome US intervention through surgical strikes", while Jaysh al Islam urged further US strikes saying "hitting one air base is not enough". Both groups aspire to create a radical Islamic state in Syria and, despite having committed serious atrocities, neither are currently listed as terrorist organisations by international bodies. This is something that Barnabas Fund has in the last few months been quietly pushing various governmental bodies to do.
During the 2013 attack on Maaloula, Christians were given the choice of being beheaded or converting to Islam. Significantly, the attack happened on 4 September, the very day the US Congress began voting to authorise air strikes in response to the alleged use of chemical weapons by the Syrian regime. At the time Reuters suggested that the attack on Maaloula, one of the most ancient Christian towns in the Middle East, which had no strategic value, was a direct response to jihadist groups feeling emboldened by the prospect of a US air strike on the Syrian government.
There is therefore now a serious danger that history will repeat itself with further attacks by jihadists on Christians. As we report elsewhere jihadists often attack Christians over the Easter period, so this is a particularly vulnerable time for Christians in Syria.
– barnabas persecution update