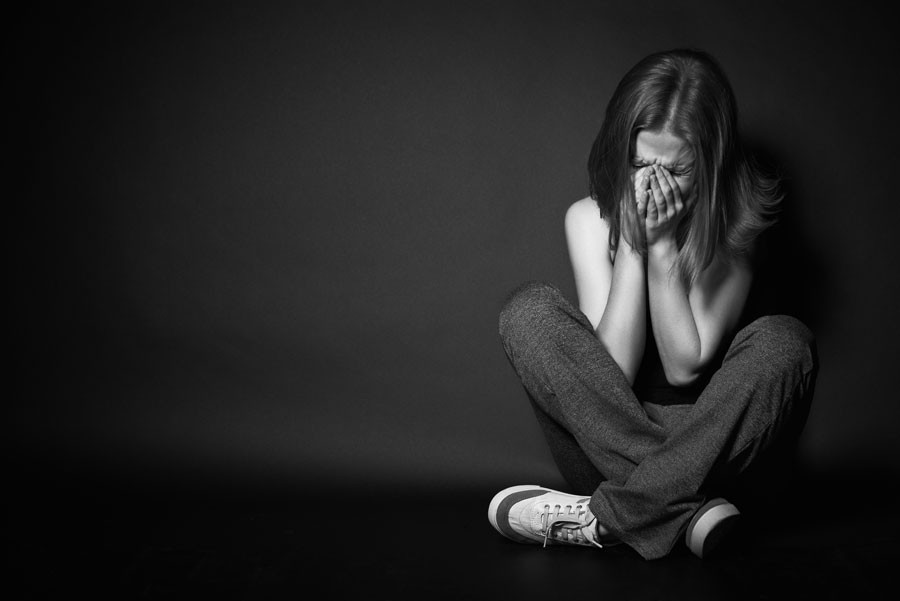 In a perfect world, family would be your soft place to fall. The place you turn to when times are tough. The place to cheer you on when times are good. Unfortunately, this world is far from perfect. And the sad truth is that sometimes family isn't what it's intended to be.
When you are repeatedly hurt by someone in your family, it's well within your right to protect yourself. Whether they are hurting you emotionally, physically, or mentally, you are not called to ignore it for the simple fact that you are related to them by blood. The truth is, family members know us the best—which means, they have an insider view of what would hurt us the most.
Here are steps to take to get yourself grounded and take control:
Acknowledge Your Own Feelings
Your feelings matter. Acknowledging how you truly feel about a situation and the way you are being treated—not what someone has suggested you have the "right" to feel—is crucial to finding a solution. Spend time thinking through your feelings and the emotions that arise when you are in the situation. Think about your natural reactions and actions when this person is around you. Consider how you feel before and after each time you are with this person. Get familiar with your own feelings and face the truth about them, then make decisions about how to move forward based on those truths.
Drop the Guilt
It's hard when we recognize that someone in our own family may not be good for us to have in our day-to-day lives. And while some people may hurt you, ask for your forgiveness and move forward in a positive relationship toward the future, others are not capable—or not willing—to do anything other than what they've always done to you. Their bad behavior is not your fault. And you don't owe them anything for the simple fact that you are related to them. Recognize that guilt for being the "bad guy" and pulling away from a bad situation could be the very thing that is keeping you there. And guilt is not a good enough reason to stay. You deserve more from family members.
Set Boundaries
A person that has repeatedly shown you that they don't care about your well-being, and are only concerned with themselves doesn't deserve the same access in your life as someone who loves and cares for you. Though it's difficult to consider, there are times when you have to set boundaries with those you thought would never go against you. Standing up for yourself is necessary to your own emotional health, peace of mind, and safety. Set up boundaries that fit the situation you are dealing with. Physical abuse would obviously involve severe boundaries such as a complete removal of this person from your life. Whereas someone who is causing emotional abuse during specific situations may lead you to only remove them from those specific situations. You have to guard your heart from those who would do irreparable harm, even if they are in your own family.
Show Grace
Setting limits on someone in your family who continually hurts you doesn't have to be an all or nothing venture. If you are able to, and think it could help in healing the relationship, try to be open to reconciliation in the future. Actions speak volumes. Try to show grace to those who are making a sincere and concerted effort to repair your relationship—but only if you see that being manifested by their actions and not empty promises.
If you are being hurt by someone in your family, you have every right to set parameters around that relationship. You should never stay in any relationship that is harming you, regardless of whether or not that person is a member of your own family. While some relationships may have to end, others can continue with a clear recognition of what you will and will not allow.
– cross walk
May 31, 2017: The Islamic State is at it again. More stories of atrocities against Christians continued to surface.  In one, a Christian man, Meghrik, said the bus in which he was riding in Syria was stopped at what turned out to be an ISIS checkpoint.  Three men dressed in black entered and began checking all the passengers' identification papers. "Are you a Christian?" they asked him. "No," he said. He explained that he was raised by Christian parents and his family name was Christian, but that he was not.  "You're lying," the fighter said. "Your name says you're a Christian. Come with me." He was taken to an ISIS-judge who "concluded that he was a Christian" and said "You're sentenced to death."  Thereafter Meghrik was severely whipped and tortured. At one point he was thrown in a hole in the ground and surrounded by an execution squad prepared to fire.
After 10 days of this treatment and for unknown reasons—Meghrik cites a miracle and is now a devout Christian—he was released. ortud offers to convert to Islaole to be executed, orture and offers to convert to Islam–which   A man dressed all in black en
While much of the world acknowledges that the Islamic State is engaged in acts of genocide against religious minorities such as Christians and Yazidis, in other Muslim states, such as Pakistan, Christians and other non-Muslim minorities are experiencing a "drip-drip genocide", said the noted author, journalist and Pakistani politician Farahnaz Ispahani :"Right before the partition of India and Pakistan, we had a very healthy balance of religions other than Islam. Hindus, Sikhs, Christians, Zoroastrians. [Now] Pakistan goes from 23 per cent [non-Muslim], which is almost a quarter of its population, to three per cent today.  I call it a 'drip drip genocide', because it's the most dangerous kind of wiping out of religious communities….  It doesn't happen in one day. It doesn't happen over a few months.
Little by little by little, laws and institutions and bureaucracies and penal codes, textbooks that malign other communities, until you come to the point of having this sort of jihadi culture that is running rampant."
Other accounts of Muslim persecution of Christians to surface in February 2017 include, but are not limited to, the following:
The Slaughter of Christians in Egypt
As in January, when five different Christians were killed in four separate hate crimes around the nation, another murderous wave took the non-Muslim minorities by storm, this time in al-Arish, Sinai. The murders may have been connected to a video released in February by the "Islamic State in Egypt." In the video, masked militants promise more attacks on the "worshipers of the cross"—a reference to the Coptic Christians of Egypt, of whom they also refer to as their "favorite prey" and "infidels who are empowering the West against Muslim nations."  One of the militants, carrying an AK-47 assault rifle, added, "God gave orders to kill every infidel."  Below is a list of Christians murdered in al-Arish:
January 30: A 35-year-old Christian was in his small shop working with his wife and young son when three masked men walked in, opened fire and killed him.  The masked men then sat around his shop table, eating chips and drinking soda, while the bodies lay in a pool of blood before the terrified wife and child.
February 13: A 57-year-old Christian laborer was shot and killed as he tried to fight off masked men trying to kidnap his young son from on a crowded street in daylight. The men, after murdering the father, seized his young son and took him to an unknown location (where, if precedent is accurate, he is likely being tortured or possibly killed, if a hefty ransom has not been paid).
February 16: A 45-year-old Christian schoolteacher was moonlighting at his shoe store with his wife, when masked men walked in the crowded shop and shot him dead.
February 17: A 40-year-old medical doctor was killed by masked men who, after forcing him to stop his car, opened fire and killed him.  He, also, leaves a widow and two children.
February 22: Islamic State affiliates killed a 65-year-old Christian man by shooting him in the head. They then abducted and tortured his 45-year-old son before burning him alive and dumping his charred remains near a schoolyard.
February 23: A Christian plumber was shot dead in front of his wife and children at their home.
After the slayings, at least 300 Christians living in al-Arish fled their homes, with nothing but their clothes on their backs and their children in their hands.  In a video of these Copts, one man can be heard saying "They are burning us alive! They seek to exterminate Christians altogether!  Where's the [Egyptian] military?"  Another woman yells at the camera, "Tell the whole world, look—we've left our homes, and why? Because they kill our children, they kill our women, they kill our innocent people!  Why? Our children are terrified to go to schools.  Why? Why all this injustice?!  Why doesn't the president move and do something for us?  We can't even answer our doors without being terrified!"  "We loved our country but our country doesn't love us," said the brother of one of the slain.
Muslim Abduction, Rape, Murder and Mutilation of Christian Women
Pakistan: Hours after being dropped off at the Convent of Jesus and Mary school in Punjab by her brother, Tania Mariyam, a 12-year-old Christian girl, was found dead in a canal.  Despite all the evidence to the contrary—including her clothes being ripped off and signs of drugging—police investigations concluded that she had committed suicide.  After three weeks of pressure from Tania's family and human rights groups, who insisted that the girl had been raped and murdered—as so many Christian girls (and boys) in Pakistan have been before her—police finally conceded that she had not killed herself.  Even so, "the severe delays," says the British Pakistani Christian Association, "mean that much of the evidence has been lost." "There was a disgusting police cover up," the murdered girl's father said, "and I fear that they have colluded with the murderer and know more than they are letting on. They do not care about Christians."
West African Nation:  According to a report, "Muslims radicals punished the [14-year-old] daughter of a Christian missionary for her faith by subjecting her to brutal female genital mutilation. Currently, the young woman remains in a coma, struggling for her life."  Lydia's father, Yoonus, formerly a Muslim scholar, had converted to Christianity.  When the local Muslim community heard of this—and that he "was now leading Muslims to Christ"—they "urged him to return to Islam and promised to give him gifts if he rejected Christianity. However, Yoonus and his family refused to renounce their faith, resulting in increased persecution" including the attack on his daughter.
Egypt: Two new cases surfaced of young Christian girls being abducted with the indifference or complicity of the authorities.  After Rania Eed Fawzy, 17, failed to return home, her parents and lawyer said it was "an incident of kidnapping and forced conversion to Islam."  They "filed a complaint with the local police that a Muslim male named Rabee Radi Naghi had taken their daughter against her will."  When the family lawyer contacted the Egyptian Attorney General, Nabil Ahmed Sadek, requesting "to remove Rania from hiding and deliver her to one of the Christian Orthodox homeless youth shelters"—as "[n]ormally in such cases the local authorities know where the kidnap[ed] victim is kept"—the Attorney General refused and said, "[T]he girl embraced Islam, what do you want?" As the report explains, even if she did freely convert, "a child in Egypt is considered a minor until age 21. Until [one comes] of age, conversion from one religion to another is illegal."
In such kidnapping cases, however, the authorities always settle the issue by accepting the minor Christian girl's 'conversion' to Islam … never the other way around. In conversion from Islam to Christianity complaints, police go above and beyond their role to retrieve the girl and warn her of death from apostasy.  Such cases suit the purposes of ideological jihad. By removing a non-Muslim young woman of child-bearing age from the Christian community, adding her to the Muslim girl population to bear Muslim children serves to increase the Muslim population while decreasing Christian numbers.
Separately, after an apparent ruse caused the older brother of Hanan Adly, an 18-year-old Christian girl, to step out of the house one night, she disappeared from the family farm.  The family and their lawyer made a formal complaint to the police, accusing a neighbor, Mohamed Ahmed Nubi Soliman, 27, of kidnapping her.  Prosecutors summoned the man and "he admitted a connection with the incident. However, he was released due to lack of physical evidence," says the report.  "A national security investigation was ordered, but … there has been no progress with the case, despite protests outside the police station by friends and family of Hanan."
Mali: A Christian nun was kidnapped in the Muslim-majority African nation with "no claims or demands for ransom", said a local Christian leader. Sister Cecilia Narváez Argoti, of Colombian background, belonged to the Congregation of the Franciscan Sisters of Mary Immaculate.  "The kidnappers arrived on 7 February from a secluded location a bit far from the village where Sister Cecilia and her sisters were. They broke into the missionary center and plundered money and computer equipment. They then escaped with the ambulance of the medical center with the nun."
Muslim Attacks on Christian Churches
Central African Republic:  Supporters of a Muslim rebel group destroyed two churches and killed a pastor in what are described as "revenge attacks." After the nation's forces, backed by UN peacekeepers, launched a military operation to interrogate Youssouf Malinga, a local Muslim militia leader known as the "Big Man," he and his men opened fire on the security forces and killed two passersby.  Security responded with fire and killed Malinga and one of his men; three security forces troops were also injured in the shootout.  Malinga's supporters responded by surrounding an apostolic church and stabbing its pastor to death.  "More than two dozen people were wounded. At least two churches were destroyed, along with a school," in the "revenge attacks," the report adds: "Central African Republic was plunged into civil war in 2013 following the overthrow of former president Francois Bozize, a Christian, by Muslim rebels from the Seleka militia."
Congo: Churches are "being desecrated and Christian nuns terrorised by 'violent thugs' amid a wave of increased hostility on Christians," according to reports.  Elsewhere the "thugs" are described as "Islamist extremists."  In February alone, "the extremists" burned a major seminary and "sow[ed] terror among the Carmelite Sisters" in nearby Kananga….  The extremists also attacked the St. Dominic church in the town of Limete. They 'overturned the tabernacle, ransacked the altar, smashed some of the benches and attempted to set fire to the church,' the archbishop said."
Iran: "Historical churches in Iran [are] being destroyed while UNESCO overlooks," is the title of one report.  After explaining that "Destroying church buildings has a long record in the history of the Islamic regime of Iran," it gives several examples in recent times.  Sometimes churches are attacked by "extremist Muslims" who destroy crosses, statues, and icons with sledgehammers and axes; other times the government is responsible.  In one case, "judicial authorities in Kerman issued a ruling for a historical church building in their city to be brought down, even though a few years earlier this church had been registered as a national heritage site"; in another instance, a "historical evangelical church building in Mashhad that had been registered as a national heritage site in 2005, was destroyed."  There "are around five hundred registered church buildings in Iran, with many of them abandoned or on the verge of destruction."
Sudan: The government ordered the "demolition of at least 25 church buildings" in the Khartoum area, relates one report.  The government claimed the churches were built on land zoned for other uses, although mosques located in the same area were spared from the demolition order. Christian leaders said this is "not an isolated act" but rather part of a wider "crack-down" on Christianity that "should be taken with wider perspective." The Sudan Council of Churches denounced the order and called on the government to reconsider the decision or provide alternative sites for the churches. But Mohamad el Sheikh Mohamad, general manager of Khartoum State's land department in the Ministry of Physical Planning, said the order should be implemented immediately. "Sudan since 2012 has bulldozed church buildings and harassed and expelled foreign Christians," the report concludes.
Nigeria: The Christian Association of Nigeria is calling on the nation's government to help rebuild destroyed churches in the Muslim majority regions of the nation's northeastern states.  This comes after "a report revealed that at least 900 Christian places of worship have been destroyed by Boko Haram since the [militant Islamic] group began its violent activities." U.S. lawmakers said that Nigeria is the worst nation in which to be Christian.  Christopher Smith, Chairman of US House of Representatives' Sub-committee on Africa, said that both his staff and he  have "investigated the crises facing Christians in Nigeria today" and "made several visits to Nigeria, speaking with Christians and Muslim religious leaders across the country and visiting fire-bombed churches, such as in Jos….  Unfortunately, Nigeria has been cited as the most dangerous place for Christians in the world and impunity for those responsible for the killing of Christians seem to be widespread."
What makes the African nation so hostile to Christians is Boko Haram, a militant Muslim group, which has "forced Christians to convert and forced Muslims to adhere to its extreme interpretation of Islam."
Pakistan: Catholic churches and schools in the Lahore area closed down after a Taliban splinter group, which had killed seventy Christians on Easter Day, 2016, carried out a suicide bombing at a rally and killed at least 14 people. The group had vowed a year ago that it planned on launching "more devastating attacks that will target Christians and other religious minorities as well as government installations."
Pakistani Justice
On the same day that the government arrested an elderly Christian man on the charge of blasphemy—which carries a maximum death penalty—it acquitted 106 Muslims of burning down an entire Christian village.  On January 28, a mosque leader accused Mukhtar Masih, 70, of writing two letters containing derogatory remarks about the Koran and Muhammad.  The report cites a source who said that "the charges against Masih were fabricated by local Muslims seeking to seize his property." Nonetheless, police raided the elderly man's home the same day and took his entire family into custody.  His family was released but he was booked on charges of blasphemy, and beaten in an attempt to force him to admit to it.  On the same day he was arrested, January 28, 2017, a Lahore court acquitted all 106 Muslims accused of burning down a Christian village—including 150 homes and three churches—in 2013, after one of its inhabitants, Sawan Masih, was accused of blasphemy.
More than 80 prosecution witnesses, 63 of them with statements recorded about the attack, said they did not recognize any of the 106 accused.  So they were all released.
Separately, the Pakistani government denied that "Christian minorities are being targeted by the country's controversial blasphemy laws," says another report—despite the well-known fact that religious minorities, chief among them Christians, are the demographic group most prone to being accused and convicted of blasphemy, to say nothing of being beaten, lynched, and burned alive in mob attacks.  After alleging that, of 129 cases of blasphemy, 99 were leveled against fellow Muslims, Interior Minister Nisar Ali Khan said "religious minorities are not being embroiled in blasphemy cases more than Muslims."  However, "[s]everal different persecution watchdog groups have pointed out that Christians are often heavily targeted by blasphemy laws." Pakistani human rights activist Wilson Chowdhry said officials are "twisting statistics": "Sadly, Mr Khan's comments" and "contrived results have failed to recognize that Christians in recent years have become the number one target of blasphemy allegations.
It is our belief that a large proportion of the 26 percent of blasphemy convictions listed against minorities will have sentenced Christians, yet we contribute only 1.6 percent of the entire national population."
Muslim Hate for and Discrimination against Christians
Egypt: Fadi, a 15-year-old Christian boy, was sentenced to 15 years in prison after being found guilty of what human rights activists say is a false accusation. Last summer, a Muslim neighbor accused him of sexually assaulting an 8-year-old Muslim boy. Investigations and forensic examinations were performed but revealed no evidence of sexual activity.   The family was still ordered to leave the village and the charges remained.  According to Fadi's mother, Hana, he was targeted only because their Muslim neighbors, whose grandfather is an influential imam at the local mosque, "don't like Christians."  She adds: the "judge convicted my son to 15 years because he is a Christian.  If he was a Muslim boy, the judge would acquit him when he saw the forensic report, because the forensic report absolved my son," but "because my son is Christian," the judge "believed the speech of [the Muslim boy's] father instead of the forensic report."
Turkey: The Islamic terrorist who opened fire on an Istanbul nightclub during New Year's Eve celebrations confessed that "I wanted to stage the attack on Christians in order to exact revenge on them for their acts committed all over the world. My aim was to kill Christians."  But for a variety of reasons that made it difficult for him to launch a spectacular attack on Christians, Abdulkadir Masharipov, of Uzbek origin, ended up killing 39 people and wounded 65 others at a nightclub.  He laments that he did not die then and there as a "martyr": "When I was out of bullets, I threw two stun grenades. I put the third one near my face to commit suicide, but I didn't die. I survived, but I entered Reina [nightclub] to die."  Apparently to hurry him on his way to what he sought on the day of attack, Islamic paradise, Abdulkadir said that "it would be good if he were given capital punishment."
Iraq: Kurdish Peshmerga forces continue to be hostile to a Christian militia group also fighting the Islamic State.  After William J. Murray, chairman of the Washington, D.C.-based Religious Freedom Coalition, visited the Christian town of Qaraqosh on the Nineveh Plain, he wrote that it "has enemies other than the ruthless Islamic State, or ISIS, which left it in ruins.  Currently the Kurdish militia, the Peshmerga, is blocking aid to the NPU [Nineveh Protection Unit] that guards the town, because the NPU is the Assyrian Christian militia. It is the only armed Christian group in Iraq….  While for appearance and funding from Washington, the Kurds support Christian interests for now, the historical relationship between the two groups includes participation in slaughtering Christians by the tens of thousands. There is no room for a Christian enclave, particularly one that is armed, in the future of an independent state of Kurdistan…" Kurds are Sunni Muslims.
France: A new study revealed that, in the Western European nation with the largest Muslim population, the overwhelming majority of "religious attacks" are against Christians.  "Acts targeting Christian places accounted for 90% of all attacks on places of worship (Christians, Jews or Muslims)."  Although the government responded to these statistics by saying that "all these acts have no religious motivation," and that out of 949 attacks on churches, "there was a possible 'satanic motivation' in 14 cases and an 'anarchist' motivation in 25," it did not reveal the source behind the other 910 attacks. Another report, however, from neighboring Germany gives a hint: "Last year in Dülmen, following the arrival of well over a million [mostly Muslim] migrants in Germany, local media said 'not a day goes by' without attacks on Christian religious statues."
– front page mag
India, May 30, 2017: A number of children in central India have been detained by authorities and told that their families illegally converted to Christianity.
Crux Now reported on Tuesday that the incidents took place earlier in May in the heavily Hindu Madhya Pradesh state. In one instance, on May 21, 60 children between the ages of 13 to 15 traveling to a Christian summer camp in Nagpur were detained by police.
While the children were later released to their parents, their nine chaperones were charged with "attempted conversion," despite the fact that the children came from Christian families.
A day later, another two male chaperones were charged with the same crime, after trying to take 11 children to the same camp.
Officials have argued that their parents didn't follow the proper procedures in converting to Christianity, and so the children are considered Hindus under the law.
"For changing to another religion, one needs to submit a written application to the district collector and only after the stipulated process, a person can change religious identity, which didn't happen in the case of any of the parents claiming to be Christians," police superintendent Krishnaveni Desavatu said.
"This is why, the children and their parents will be officially treated as Hindu tribals and not Christians," he added.
Christians, who are a rising but still distinct minority in India, have faced a number of radical Hindu attacks in villages across the country in recent years, with Indians converting to Christianity facing great controversy and hostility for their decision.
Paul Robinson, the chief executive of Release International, said earlier in May that hardliners are also attempting to punish Christians and pressure them to abandon their faith.
"In states across India, militants have threatened and killed church workers," Robinson said at the time.
"Extremists have tried to force Christians to renounce their faith and convert to Hinduism. And they have bombed, torched, vandalized and demolished churches," he added.
Strict anti-conversion laws in five states have additionally made it much harder for people to share their Christian faith, as missionary or evangelistic activities are being met with suspicion by nationalists.
"It's based on the idea that conversion by force should be made illegal. I think everyone would agree that conversion by force would be useless," Andrew Boyd of Release International added.
"But actually, if you preach about Heaven then it's considered to be bribery; if you speak about Hell then it's considered to be a threat. If you offer any kind of Christian charity then it's regarded also as bribery."
A number of Christians in tribal villages reported in April that they were being punished for  attending church, and some were forced to convert back to Hinduism.
"They can stop me from going to church but they cannot take Jesus from my heart. I will find ways and secretly come to church," one man named Shivaram Tekam told a local pastor.
International Christian Concern, a persecution watchdog group, said that as many as 15 Christian families were forced to reconvert to Hinduism by elders in the Junwani village of Chhattisgarh.
– christian post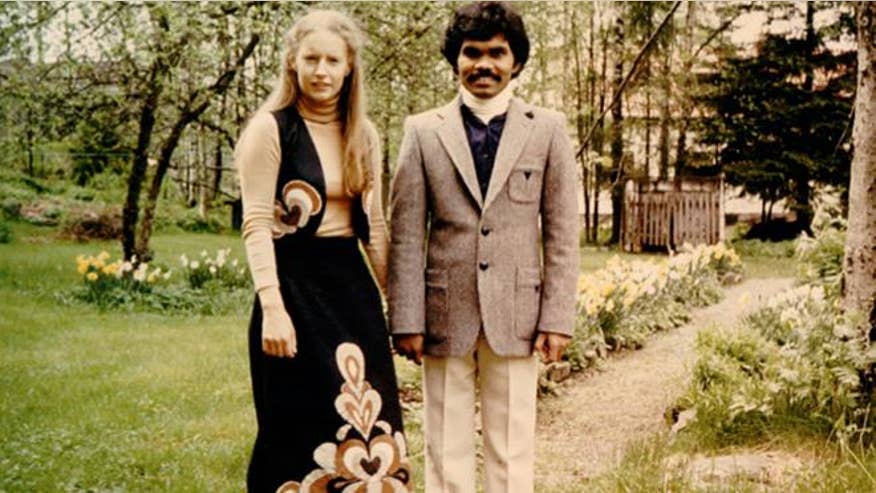 India, May 30, 2017: Indian authorities have charged 10 Christians, a minority long targeted by Hindu nationalists for their faith, with violating conversion laws by allegedly attempting to forcibly convert Hindu youth to Christianity, India Today reported.
The Christians were taking the children to a Christian summer camp – with their parents' approval — when they were detained. Authorities said the parents had allegedly failed to file legal paperwork with the government to make their conversion official, meaning the children are legally still Hindu.
Last week Madya Pradesh police stopped a bus with 60 children, accompanied by nine chaperones, as it was going to the camp in Nagpur. The next day authorities stopped a bus with 11 children of Christian parents, plus chaperones, who were also traveling to the Nagpur summer camp.
In both cases the police said the children's parents had not gone through the required legal paperwork to legitimately convert to Christianity and, thus, their children are considered Hindu, according to Catholic site Crux. Taking Hindu children to a Christian summer camp violates the Madhya Pradesh Religious Freedom Act 1968.
"For changing to another religion, one needs to submit a written application to the district collector and only after the stipulated process, a person can change religious identity, which didn't happen in the case of any of the parents claiming to be Christians," said Krishnaveni Desavatu, the police superintendent, told reporters, according to The Indian Express.
"This is why, the children and their parents will be officially treated as Hindu tribals and not Christians," he was quoted in The Indian Express as saying.
The 10 chaperones face charges of trying to forcibly convert the children from Christian families.
Officials said they "rescued" the 71 children and placed them in "welfare homes" until they could be interviewed, after which officials said they would return the children to their families.
The children and their families are part of the nation's lowest caste, known as Dalits, a group that is sometimes called the "untouchables" because their touch is believed to defile higher-caste Hindus. Although discrimination against Dalits was outlawed in 1955, the problem persists – especially among Christian Dalits.
The Indian Express newspaper said that the adult chaperones originally faced charges of engaging illegally in conversion and kidnapping, because it was uncertain at first whether the parents had been aware of the youths' trip to the camp. Later, the kidnapping charges were dropped, and news coverage mentioned only charges for illegally trying to convert people to a non-Hindu religion.
Christian leaders say the families already were Christian, and as such were not engaging in conversion.
They called it part of a pattern of harassment of Christians in India.
"The traumatization of these tribal and Dalit children from the villages of western Madhya Pradesh is symptomatic of the paranoia and targeted hate that is currently sweeping across north India," said John Dayal, spokesperson of the United Christian Forum and past president of the All India Catholic Union, according to Crux.
"No laws were broken by anyone in this instance, as indeed in incidents of anti-Christian violence in recent weeks," he was quoted as saying. "These are Christian children going to a summer camp in Nagpur. The involvement of the police and local civil authorities needs closer study…apart from rampant impunity and turning a blind eye to [Hindu nationalist] violence, the law and order institutions have been heavily infiltrated and radicalized under almost 15 years of Bharatiya Janata Party rule in Madhya Pradesh."
Earlier this year, Prime Minister Narendra Modi and the Bharatiya Janata Party shut down a Christian charity called Compassion International amid the government's claim that it was doing conversions.
Dayal called on the Roman Catholic Church to press government officials to issue "a categorical assurance, in clear language, that targeting of Christians of all denominations will stop forthwith and district police and administrative heads will be held personally responsible."
Christians are a tiny minority – only 1 percent – in the Madhya Pradesh state, where the latest incidents took place. More than 90 percent of the state's residents are Hindu.
Indian authorities have raided villages and compelled Christians into "reconversion," which includes forcing them to conduct Hindu rituals, according to Crux.
– fox news
Chennai, May 31, 2017: A Ph.D Scholar at the Indian Institute of Technology (IIT Madras) was on Tuesday attacked allegedly by some students owing allegiance to right wing groups.
R. Sooraj, PhD Scholar and a member of the Ambedkar Periyar Study Circle, was attacked for eating beef as part of a protest against restrictions on cattle trade which was brought by Union Government. The beef-eating protest was held by a group of students on Sunday night.
He sustained serious injuries to his eye in the attack. He has been taken to Sankara Nethralaya, Nungambakkam, for treatment. He is now in the emergency care of the hospital. The administration of the institute has not yet commented on the incident.
The incident happened at around 2.15 pm in the vegetarian mess where Sooraj was having lunch with a friend. Manish, a masters student, reportedly approached him and began asking questions. "He then asked if Sooraj had beef at the festival and suddenly 7-8 students surrounded him. Before his friend could react, Manish beat Sooraj on the back of his head," a student who is at present with Sooraj in the hospital said.
His friend was then able to extricate Sooraj from the group but by then, he had been seriously injured. We took him to the institute dispensary, the student said. At the IIT-M clinic, Manish returned to threaten Sooraj's friends and is alleged to have warned the eyewitness of dire consequences if the matter was taken to police.
Sooraj, a native of Mallapuram district in Kerala, would undergo surgery to fix the lacerations suffered as a result of the blows, though it is feared among his friends that his vision may be affected due to the severity of the blows. He will be assessed by an ENT specialist on Wednesday at the private hospital in Nungambakkam.
– matters india
Mymensingh, May 31, 2017: A 12-year-old Catholic girl was kidnapped by a 35-year-old Muslim man, Fajal Miha, and has been missing for days. The child's family, of tribal ethnicity, reported the kidnap yesterday, denouncing that it dates back to May 26.
Her parents waited to report the abduction for fear of social stigma affecting girls who are seized, often victims of forced violence and marriages. The child belongs to the Catholic community of Boruakona, in the district of Netrakona, diocese of Mymensingh. Speaking to AsiaNews, family members complain: "We went to the police station several times, we were told we would receive their help. Now we are demoralized. "
The child was in sixth class in the local Catholic school. Teachers report that she is a brilliant and lively student. On the day of her disappearance  she had participated in a program organized by tribal students. In the evening, on the way back home, she was kidnapped by Muslims and some accomplices.
The victim's grandfather states: "As Christians and religious minorities, we are persecuted by the Muslim majority. We can no longer live in this country. " The man says that the family has also attempted to ask for the mediation of Islamic leaders who "had assured us that we could bring our child back in 24 hours. But nothing. Police have also failed. They say they are searching. "
Meanwhile, a group of tribal students has decided to implement a protest against the kidnapping. In Bangladesh, Christians are an exigent minority and have long complained of various forms of persecution and harassment. They account for just 0.4% of the population, which is about 600,000 faithful (out of a total of 160 million inhabitants). Of these, almost 350,000 are Catholics.
– asia news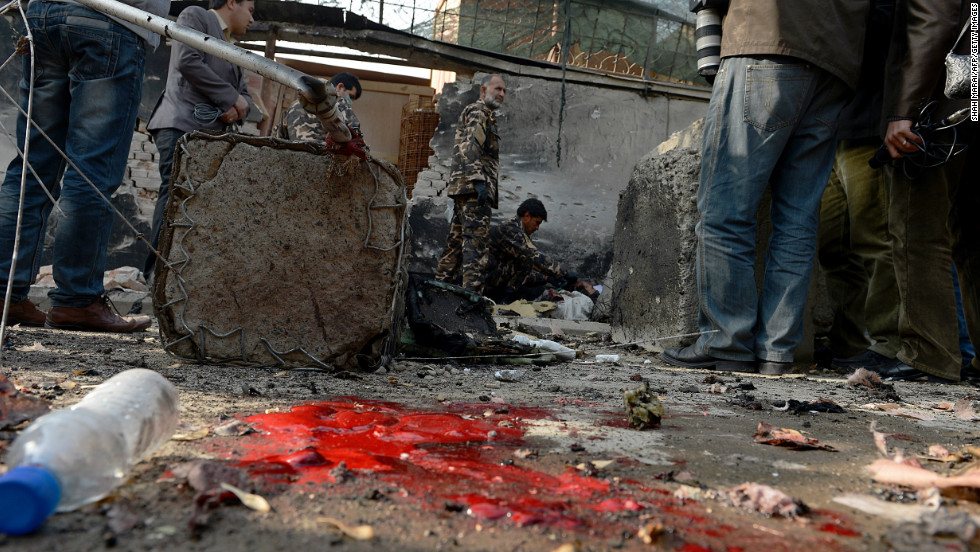 Afghan, May 31, 2017: A powerful bomb hidden in a sewage tanker exploded in the morning rush hour in the center of the Afghan capital on Wednesday, police said, killing at least 80 people, wounding hundreds and damaging embassy buildings.
The victims appeared mainly to have been Afghan civilians.
The bomb, one of the deadliest in Kabul and coming at the start of the holy month of Ramadan, exploded close to the fortified entrance to the German embassy, wounding some staff, German Foreign Minister Sigmar Gabriel said. Pictures showed the embassy building with its windows ripped out.
One Afghan security guard was killed and others were likely among the dead, Gabriel said. A spokeswoman for the German foreign ministry said the bomber's target was unknown.
"Such attacks do not change our resolve in continuing to support the Afghan government in the stabilization of the country," Gabriel said.
Basir Mujahid, a spokesman for city police, said the explosives were hidden in a sewage truck. He also suggested that the German embassy might not have been the target of the blast, which sent towering clouds of black smoke into the sky near the presidential palace.
"There are several other important compounds and offices near there too," he told Reuters.
The blast, which shattered windows and blew doors off their hinges in houses hundreds of meters away, was unusually strong.
No group had claimed responsibility by late Wednesday afternoon.
The Taliban, seeking to reimpose Islamic rule after their 2001 ouster by U.S.-led forces, denied responsibility and said they condemned attacks that have no legitimate target and killed civilians.
Islamic State, a smaller militant group in Afghanistan seeking to project its claim to a global Islamic caliphate beyond its Middle East base, has previously claimed responsibility for high-profile attacks in Kabul, including one on a military hospital in March that killed more than 50 people.
The NATO-led Resolute Support (RS) mission in Kabul said Afghan security forces prevented the vehicle carrying the bomb from entering the heavily protected Green Zone that houses many foreign embassies as well as its headquarters, also suggesting it may not have reached its intended target.
A public health official said at least 80 people had been killed and more than 350 wounded.
Germany will cease flights deporting rejected asylum seekers to Afghanistan in the next few days, a German official confirmed. Germany began carrying out group deportations of Afghans in December, seeking to show it is tackling an influx of migrants by getting rid of those who do not qualify as refugees.
The French, Turkish and Chinese embassies were among those damaged, the three countries said, adding there were no immediate signs of injuries among their diplomats. The BBC said one of its drivers, an Afghan, was killed driving journalists to work. Four journalists were wounded and treated in hospital.
Switzerland said the Swiss Agency for Development and Cooperation had several windows broken but the staff were safe.
Video shot at the scene showed burning debris, crumbled walls and buildings, and destroyed cars, many with dead or injured people inside. Blood streamed down the faces of walking wounded.
"FELT LIKE AN EARTHQUAKE"
At the Wazir Akbar Khan hospital a few blocks away, there were scenes of chaos as ambulances brought in wounded. Frantic relatives scanned casualty lists and questioned hospital staff for news.
"It felt like an earthquake," said 21-year-old Mohammad Hassan, describing the moment the blast struck the bank where he was working. His head wound had been bandaged but blood still soaked his white dress shirt.
Another lightly wounded victim, Nabib Ahmad, 27, said there was widespread destruction and confusion.
"I couldn't think clearly, there was a mess everywhere," he said.
Frenzy erupted out outside the hospital as ambulances and police trucks began bringing in the bodies of those killed. Some bodies were burned or destroyed beyond recognition.
India and Pakistan condemned the blast.
"India stands with Afghanistan in fighting all types of terrorism. Forces supporting terrorism need to be defeated," Indian Prime Minister Narendra Modi said in a tweet. India said its embassy staff were safe.
Wednesday's attack provided another clear demonstration that Ramadan, which began at the weekend, would provide little respite from the violence across Afghanistan.
Amnesty International demanded an immediate and impartial investigation.
"Today's tragedy shows that the conflict in Afghanistan is not winding down but dangerously widening, in a way that should alarm the international community," it said in a statement.
The explosion will add pressure to the fragile government of President Ashraf Ghani, which has faced mounting discontent over its inability to control the insurgency and provide security for Afghan citizens.
The Taliban have been stepping up their push to defeat the U.S.-backed government. Since most international troops withdrew at the end of 2014, the Taliban have gained ground and now control or contest about 40 percent of the country, according to U.S. estimates, though Ghani's government holds all provincial centers.
U.S. President Donald Trump is due to decide soon on a recommendation to send 3,000 to 5,000 more troops to bolster the small NATO training force and U.S. counter-terrorism mission now totaling just over 10,000.
The commander of U.S. forces in Afghanistan, General John Nicholson, told a congressional hearing this year that he needed several thousand more troops to help Afghan forces break a "stalemate" with the Taliban.
– christian post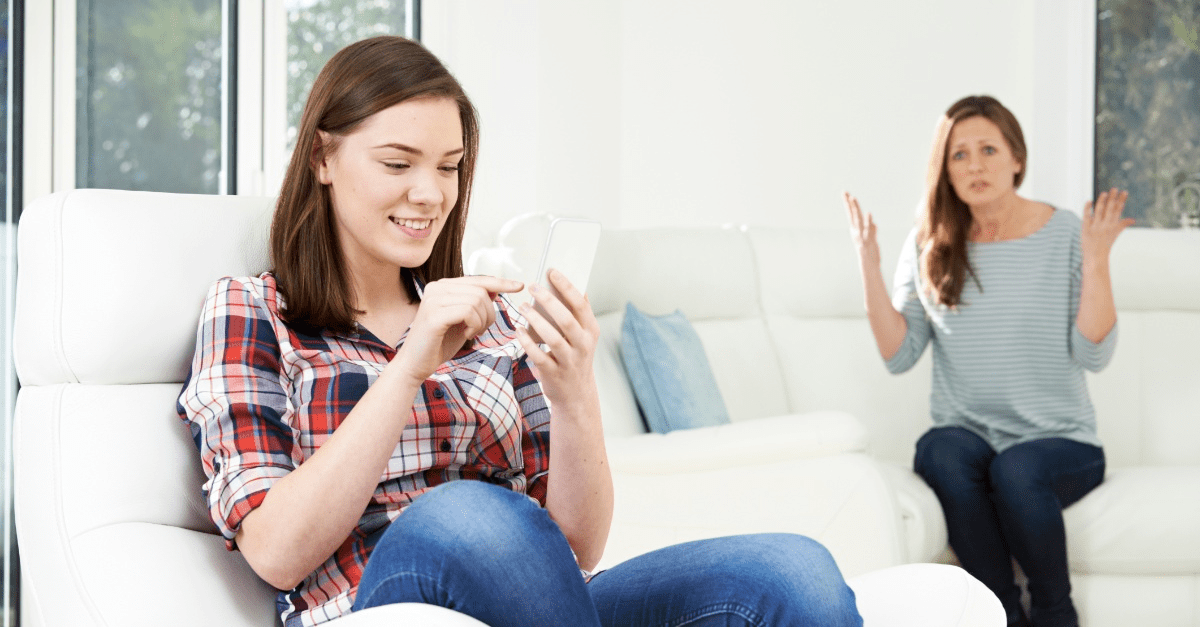 What if I told you that you could care for your kids without worrying about them?
That would be the life, wouldn't it?  No more sleepless nights, stressful days, or a stomach tied up in knots because of what your children are going through that you can't control, or what might happen to them that you constantly fear.
I'm sure you and I would never worry at all if we could be assured that our children would be happy, healthy, and safe all their days. But life comes with no such assurances. And while I personally can't promise the well-being of your children, I can offer you some ways to eliminate worry, experience peace, and enjoy the task of parenting no matter how young or old your children are and no matter how much damage they might have done already. It's all about leaning on the One who can do far more for and with your child than you ever could.
I believe we worry not because of who our children are and what they're doing, or even the world we live in, but because of who we are and how we approach life.
Megan, a mom of four children under the age of 7, says:
"I worry so much about my children getting hurt or even worse dying. I get scared and think the worst.  I worry about when they get older, what they are doing at school, and if their friends are having any influence over them. The worry is constant and my kids are so young."
And Sue, the mom of a 19-year-old son, said she has always worried, almost obsessively, over her son's physical safety.
"I worried countless times when he would be out with friends and I wouldn't be able to reach him. My initial response was often a paralyzing and dreadful feeling of fear. Just when I thought I couldn't take it any longer waiting to hear from him, he would text me. I would never wish upon anyone to experience the intense degree of fear I would feel. It was awful."
But you and I were never meant to live that way.
Scripture says God has not given us the spirit of worry or fear, but of power, love, and a sound mind (2 Timothy 1:7). And a mom can have a tremendously positive influence on her child when she is exercising not worry or fear, but God's power, love, and a sound mind.
Many worried moms believe in God. They just don't know how to connect their faith in God with their concern for their children. But I want to show you how to take that step that will make all the difference in your life and your children's. I want to show you, in a practical way,  how to trust God on a daily basis with what is most important to you.
Trusting God with your children is not just wishful thinking and hoping God agrees with your prayers. It's a lifestyle of leaning on the Living God who can accomplish all that we cannot, and who can determine what is best for your child when you and I only think we can. And it starts with letting go of the worry. Take a look at what worry does to us, our health, and our relationships.
1. Worry Stresses Us Out
Worry causes stress – and stress kills. Literally. Stress not only impacts a woman's health, appearance, relationships, and overall quality of life, but it also prematurely ages us. Worry is also linked to ulcers and other health problems. By choosing not to worry, you are investing in your health, which is a gift to yourself and your family.
2. Worry Pushes Our Children Away
One of the reasons children grow up and stop telling their parents what is going on in their lives is because they "don't want mom to worry."
A few years ago, when I was writing my book, When a Mom Inspires Her Daughter, I asked daughters, ages 12-40, about their relationships with their moms. Through their answers, I discovered that most daughters, regardless of their ages, said their moms worried about them too much. They knew mom cared for them, but it concerned them, and at times annoyed them, that their mothers worried so much. By choosing not to worry, you are investing in your relationship with your children as well.
3. Worry Models Mistrust to Our Children
Worry says to our children and others: "God can't work this out." Therefore, worry is the sin of having no confidence in God. I know that you, like me, aren't consciously thinking those words when you worry. But I also know you don't want to display that type of mistrust to your children. How we live will, to a great degree, impact how our children live. What we worry about, they will tend to worry about. On the flip side, where we put our trust will greatly impact how they will choose to handle situations in life, too. Even if they don't imitate your faith or degree of trust, they will know on Whom you rely (or don't rely) and it speaks louder to them than any lecture.  The choices we make – including whether we decide to worry or trust God – will no doubt influence our children's choices well into their adulthood.
The Root of Worry
We tend to think that how much we worry is an indication of how much we love our children. But it is actually an indication of how little we know God. Because the more we get to know God as the all-knowing, all-loving, Perfect Parent, the more easily we will trust Him with what is most important to us and experience peace, no matter what happens.
God gave us a formula in His Word to help us stop the worry:
Don't worry about anything; instead, pray about everything. Tell God what you need, and thank him for all he has done. Then you will experience God's peace, which exceeds anything we can understand. His peace will guard your hearts and minds as you live in Christ Jesus (Philippians 4:6-7, NLT).
The very next verse tells us how to stop the worrying, so we can experience that kind of peace that comes through praying about everything:
…Fix your thoughts on what is true, and honorable, and right, and pure, and lovely, and admirable. Think about things that are excellent and worthy of praise (verse 8).
There it is. Think about what is true, not what "might happen." Focus on the facts of the situation, not your fears. Think on God's character (that which is honorable and pure and lovely and admirable) and what He can do, not the worst possible scenario.
As you focus on God's goodness, God's love, and God's ability to control all that you cannot, there is no room in your mind for fear or worry. 1 John 4:18 tells us "There is no fear in love. But perfect love drives out fear." That means when you love God perfectly, you will trust Him immensely and there will be no reason for fear or worry.
Trust Him. He can control all you think you must and all you are convinced you can't. And He knows exactly what He's doing in your child's life – and yours.
– cross walk
U.S., May 29, 2017: At 21 years old, Millie Lopus was pregnant and scared. A rising college senior at Loyola University Maryland, she was being pressured into having an abortion by her ex-boyfriend, the father of the child.
But after he drove Millie to a nearby Planned Parenthood to set up an abortion appointment, she recalled having "a sliver of grace," and she "did not set up an appointment that day."
"I chose instead to go through with the pregnancy," she recalled, and gave the baby up for adoption. "I am eternally grateful that I have been spared the abortion experience," Lopus said at a May 15 panel on "Adopting Life."
The Catholic Information Center in Washington, D.C. hosted a three-part panel series on adoption on May 8, May 15, and May 22. The goal was to discuss how the pro-life movement can create a "radical culture of hospitality" for those facing a crisis pregnancy, and for their children.
Lopus' story reflects countless other narratives of young mothers who are pressured against giving their baby up for adoption.
Today, mothers choose abortion at a far greater rate than adoption. In 2014, there were almost 1 million abortions, according to the Guttmacher Institute, but there were only 18,329 infant domestic adoptions, according to numbers provided by the National Council for Adoptions.
"Adoption as a real solution is often overlooked," said Elizabeth Kirk, a writer and researcher who spoke on one of the CIC panels.
There are several reasons for this, she explained. Women have said in studies that "adoption is not a realistic option for them" and that they would suffer more guilt in leaving their child to an unknown future than in terminating the pregnancy.
They may also be facing pressure from loved ones or advisors against adoption. There are reported instances of Planned Parenthood workers "advising women that adoption is more traumatic than abortion," Kirk said. Even crisis pregnancy centers may be reticent to bring up adoption to a mother because they fear that broaching the topic may "drive her to abort her child."
Yet if a women is truly incapable of raising her child, and adoption isn't in the picture, then abortion may seem like "the only real choice," she said.
As for Millie Lopus? After she decided to carry the baby to term, she returned to school for the fall semester of her senior year. She played the entire tennis season, where she finished first in the conference in the doubles tournament. She left Loyola in the spring to have her baby daughter, and gave her up for adoption to a Catholic family.
Her daughter is now 24 years old, an actor and singer, and Lopus has three other children of her own. She now directs the New Women's Care Center in Baltimore, a Catholic pro-life crisis pregnancy resource center offering free pregnancy tests, sonograms, and resources for pregnant mothers. For post-abortive women, they also refer for retreats through Project Rachel.
Yet within the pro-life movement, there still exists a debate over how much emphasis to place on the option of adoption. Many mothers may be emotionally or financially unable to raise their child and some, like Kirk, argue that far too little is said to these mothers about their option to give their child up for adoption.
Negative stories from the foster care system may be responsible for much of the stigma against adoption, even though mothers have the choice of offering a child for adoption privately or through a small center. There are almost 112,000 children waiting to be adopted in the foster care system, the average wait time being 31.8 months. Around 55 percent of the children have been placed with families three or more times, Kirk noted.
Studies show detrimental effects on children the longer they stay in the system, deficits in education, relationships, and an uptick in future criminal activity.
As a result, pregnant women "think their children are better off dead than placed with an adoptive family," Kirk said.
Yet many Catholic parents are waiting to adopt and love a child, especially if they are not able to have any of their own, panel members insisted.
Once the prohibitive costs of the process are removed from the equation, "everyone starts looking at adoption for what it really is, it's the greatest act of love," Mary L. Ball, J.D., founder of Holy Family Adoption Agency, said at the May 15 CIC panel.
Birth mothers "want more for their child than they can give them," she said, while a married couple is also looking to give a child unconditional love.
"I really think that adoption is the missing link in the pro-life movement," she said. "We don't talk enough about it."
Dr. Grazie Christie, a radiologist and a policy advisor for The Catholic Association, agreed, and shared her own decision to adopt after having four children.
"We didn't need a child. We had plenty of children," she said of her family, yet "we had so much" and wanted to adopt as "an act of love." They adopted a child from outside the U.S.
Yet she wasn't ready for the skepticism and criticism she faced for her decision.
"We got a lot of negativity from people around us," she said, including questions and observations like "You're crazy," "You don't know what you're going to get," "You're going out to get other people's problems and bring them home," and "Don't you have enough children?"
"I was pained by it," she said, but when she received her new daughter and began caring for her, "it was hands-down the most beautiful thing that has ever happened to me."
More married couples, upon finding that they are unable to have children, are turning to fertility treatments or in-vitro fertilization, but there are thousands of babies available for adoption, aching for a home, Dr. Christie said.
Ultimately, Christians and pro-lifers should be doing much more to promote adoption even if they themselves can't adopt children, panel experts insisted.
"We have to very much, very specifically, very purposefully build a culture of adoption," Dr. Christie said. "It has to be seen as yet another way that God matches children with their parents."
"We all have a duty to practice this kind of radical hospitality" and "welcome the stranger," Kirk said. And today's stranger is the unwanted child in danger of abortion, she added. "Every couple is called to think about what they're doing to help the orphan, to help the widow."
This doesn't necessarily mean that all couples must adopt a child, however.
For instance, Tina Andrews is CEO of ADORE Children and Family Services, which is a "therapeutic foster care agency" for children who have been neglected or abused. For prospective parents, she promotes "fostering to adopt," where couples must undergo 40 hours of training and be involved in a foster parent support group before they can be paired with a child. ADORE monitors the placement of the child even after the family takes them in.
Many parents may "want a child," she said, but they lack the parenting skills or the necessary support system for a child, and so her group looks to make sure that the fit will be the right one.
However, promoting adoption may be as simple as "educating people about the reality of what contemporary adoption looks like," Kirk said.  Now, a mother has more power to choose the family she will place her child with, and this growth in culture should be talked about.
Dr. Christie said that while going through the adoption process, she was struck by the fact that adoption mirrors God's relationship with us.
"In bringing joy to others, in redeeming others" through adoption, "we allow ourselves to be redeemed in the process," added Rabbi Mitchell Rocklin, resident research fellow at the Tikvah Fund.
"We need to live by example in this area," he said of pro-lifers. "I think it's a cultural change that needs to happen."
– cna
India, May 30, 2017: In two separate incidents, groups of Christians in central India were taken into custody, charged with trying to convert Hindus to Christianity.
Both incidents took place in Madhya Pradesh state, which is over 90 percent Hindu and less than 1 percent Christian, and ruled by the Hindu-nationalist Bharatiya Janata Party, which also controls the national government.
On May 21, 60 children between the ages of 13 and 15 were travelling to a Christian summer camp in Nagpur. They were being accompanied by nine chaperones.
Police detained the children, and charged the men with "attempted conversion," despite the fact the children came from Christian families. The children were later released to their parents.
The second incident took place on May 22, when two men were arrested on similar charges for trying to take 11 children to the same camp.
Authorities claimed their parents had not followed proper procedures in order to convert to Christianity, and therefore the children were to be considered Hindus under the law.
"For changing to another religion, one needs to submit a written application to the district collector and only after the stipulated process, a person can change religious identity, which didn't happen in the case of any of the parents claiming to be Christians," said Krishnaveni Desavatu, the police superintendent.
"This is why, the children and their parents will be officially treated as Hindu tribals and not Christians," he said, quoted in The Indian Express.
For some time, the roughly 30 million Christians in India, about half of whom are Catholic, have suffered various forms of intimidation and harassment, including physical violence.
In the main, the violence is driven by Hindu nationalists who accuse Christians of the use of force and surreptitious tactics in pursuing conversions, often storming into villages and leading "reconversion" ceremonies in which Christians are compelled to perform Hindu rituals.
Christians have felt even more under threat since 2014, when the Bharatiya Janata Party took power in the country.
"The camp was organised by Jeevan Raksha, a Gujarat-based [a neighboring Indian state] organization," Desavatu said, justifying the arrests.
"We sent our team to Nagpur to find out whether the children were being taken to a summer camp there," – he continued – "But our team found out that there was no summer camp, but a special Bible prayer camp from May 22 to May 25."
Conversion to another religion requires extensive paperwork. For the Catholic Church, adherence to these laws is taken seriously, even if the process is onerous.
However, poor and lower-caste Indians often convert to smaller denominations, and face obstacles when they try to follow the conversion laws. The children in these latest incidents had come from practicing Christian families, so they were not going to be going through a "conversion ceremony."
"The traumatization of these tribal and Dalit children from the villages of western Madhya Pradesh is symptomatic of the paranoia and targeted hate that is currently sweeping across north India," said Dr. John Dayal, spokesperson of the United Christian Forum and past president of the All India Catholic Union.
"No laws were broken by anyone in this instance, as indeed in incidents of anti-Christian violence in recent weeks," he told Crux.
"These are Christian children going to a summer camp in Nagpur. The involvement of the police and local civil authorities needs closer study," – he continued – "apart from rampant impunity and turning a blind eye to [Hindu nationalist] violence, the law and order institutions have been heavily infiltrated and radicalized under almost 15 years of Bharatiya Janata Party rule in Madhya Pradesh."
Dayal said the church should demand the head of the state government give "a categorical assurance, in clear language, that targeting of Christians of all denominations will stop forthwith and district police and administrative heads will be held personally responsible."
The Madhya Pradesh home minister, Bhupendra Singh, who is in charge of state security, did not back down.
"Illegal religious conversion activities are being carried out in a large scale in Jhabua and Alirajpur. We are trying to get to the bottom of the racket," he said.
"There is a law for conversion," Singh told India Today.
"The law ensures that people are not enticed and lured to religious conversion," he continued. "A proper procedure has been laid down in which a magistrate has to be informed before taking any such step. In this case no such procedure was followed."
Indian Prime Minister Narendra Modi has stated publicly that his government "will ensure that there is complete freedom of faith and that everyone has the undeniable right to retain or adopt the religion of his or her choice without coercion or undue influence."
Last year, Pope Francis said he was hoping to visit India, and neighboring Bangladesh, at some point in 2017, although no dates have been announced.
– crux now