New Delhi, May 30, 2017: At least eight people have died and hundreds remain hospitalized after suspected food poisoning at a church feast in a remote northeastern Indian state, police said on Tuesday.
Hundreds of worshippers vomited and complained of stomach ache after they ate rice and pork after mass in Ri-Bhoi district of Meghalaya state.
Of them, 80 were admitted to the Nongpoh Civil Hospital, 33 to the Umsning CHC, 23 to the Bhoilymbong health facility and the rest to the Shillong Civil Hospital, NEIGRIHMS and Ganesh Das Hospital, he added.
Following a preliminary enquiry, Food Safety officials did not rule out that the packed rice and pork served after the church service was stale and unfit for consumption.
Samples of the food were collected today and sent to the Guwahati-based Public Health Laboratory, Joint Commissioner, Food Safety, SN Sangma said.
The victims are residents of 10 adjoining villages.
– abbta.tv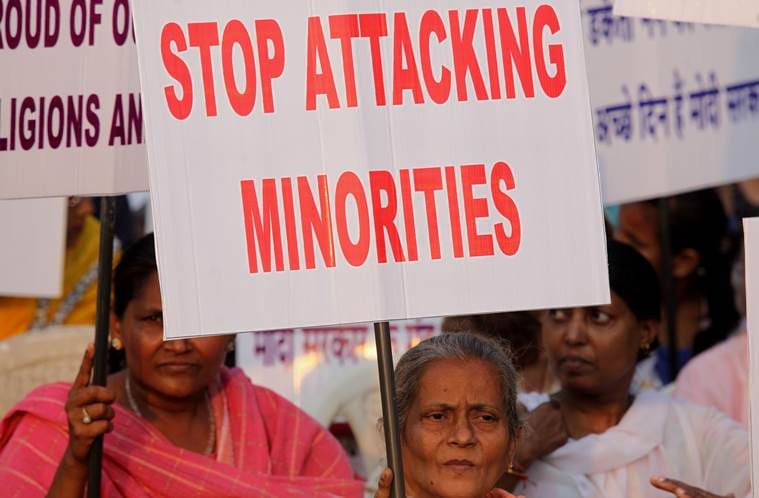 New Delhi, May 30, 2017: The Catholic Bishops' Conference of India has appealed to political leaders to protect places of worship of all communities, days after a Catholic church was damaged and statues desecrated in southern India.
A mob of more than 100 people attacked the Our Lady of Fatima Church in Kundapalli village of Telengana State May 21. They broke statues of Jesus, the Blessed Mother, a crucifix and damaged furniture in the newly constructed church that was blessed by Archbishop Thumma Bala of Hyderabad on May 13.
"We are a little worried about the way things are taking a turn in the country. We are not blaming the government but somehow some of the fringe elements seem to feel empowered and this is not a good thing for the country," Bishop Theodore Mascarenhas, secretary general of the bishops conference, told ucanews.
"We appeal to our political leaders to ensure that religious places of all communities be protected and that the right of every citizen and community to worship God according to their belief be protected from unruly elements," the bishop said.
"Everybody needs to respect each others' religious sentiments. Why go and damage somebody's religious place?" he asked.
"These types of acts bring shame and disrepute to our beloved country and its peace-loving citizens of all communities. The incident is against the free practise of religion in our country," Bishop Mascarenhas said.
Meanwhile, Archbishop Bala called on parishes, clergy and laypeople in his archdiocese to conduct and take part in spiritual activities such as eucharistic Adoration, the recitation of the Rosary, fasting and a ritual cleansing and washing of the damaged church.
"Reparation is required as the church has been desecrated and the dignity of the chapel and holy things need to be restored," Archbishop Bala told ucanews.
Christian leaders have often blamed such attacks on extremists, who they alleged have become emboldened since the pro-Hindu Bharatiya Janata Party (BJP) came to power in 2014. The BJP, part of a collection of groups seeking to make India a Hindu country, has also been criticized for remaining silent about a spate of mass conversions of Christians and Muslims to Hinduism.
According to the Indian Christian Persecution 2016 report, some 12,000 Christians that year experienced persecution, including murder, detention, assault, rape and harassment.
The report states that 10 people were killed and over 500 clerics or community leaders were attacked for their faith during the year.
During the first 100 days of the BJP government, more than 600 incidents of targeted violence against religious minorities took place in different parts of India, according to the Minority Report on 100 days of Modi Governance, released in September 2014. Narendra Modi is the Indian prime minister who heads the BJP-ruled federal government.
Statistics from the 2011 census show that India has 1.2 billion people. The percentage of Hindus has slightly dipped from 80.5 percent in 2001 to 79.8 percent 2011. While Christians remained at 2.3 percent during that period, Muslims have increased by just over one percent, to 14.2.
– ucan
Pakistan, May 30, 2017: Thai immigration authorities and the United Nations refugee agency have come under fire from Pakistani Christians after a Christian asylum seeker died in a detention center in Bangkok.
Ijaz Tariq, 34, who had been denied refugee status by the UNHRC only the day before, died on May 27 in Bangkok's Immigration Detention Center (IDC) from a heart attack, a source said.
Immigration officials refused to take Tariq to a hospital after he complained about the chest pains and he died a few hours later in his cell the source said.
"[The] death of a Pakistani Christian Asylum seeker in IDC Bangkok without any medical assistance is a violation of human rights for which the UNHRC Bangkok office and the Thailand government are equally responsible," said Dr. Nazir S. Bhatti, president of the Pakistan Christian Congress.
Tariq was arrested on immigration law violations like hundreds of other Pakistani Christian asylum seekers registered with UNHCR and denied bail, Bhatti said.
The role of UNHCR Bangkok is also questionable and in violation of U.N. refugee conventions when it fails to provide legal assistance to detained asylum seekers, or provides medical assistance to sick people who have fled persecution in Pakistan, he said.
He accused the UNHCR Bangkok office of hiring Muslim translators who wrongly interpret Pakistani Christian asylum seekers during interviews, which end in their failure to present true stories and evidence.
Ijaz Tariq was denied refugee status on May 26, 2017 by UNHCR Bangkok office due to misinterpretations by Sunni Muslim Pakistani translators hired by UNHCR, Bhatti said, adding he would take the case to the U.N. Human Rights Commission in Geneva.
He also called on Thai authorities to grant Pakistani asylum seekers bail and protect their human rights.
– ucan
Egypt, May 30, 2017: Coptic Christians have said that they "take pride" in dying for their faith following the latest slaughter at the hands of Islamic State terrorists.
"We take pride to die while holding on to our faith," Bishop Makarios, the top Coptic Orthodox cleric in Minya, said over the weekend, according to CBC News.
Reports have emerged revealing that IS gunmen forced Christians on their way to a monastery off a bus on Friday, where they asked them to denounce their faith and convert to Islam. The Copts, including children, refused, which led to the massacre of 29 believers, one of the chaplains comforting survivors revealed.
Thousands of Copts have been mourning the slain in the bus shooting, expressing their grief and rage at funerals for the victims.
"With blood and soul, we will defend you, oh cross!" Copts yelled at the Church of the Sacred Family in the village of Dayr Jarnous.
"We will avenge them or die like them," they said. "There is no god but God and the Messiah is God!"
Survivors have been speaking out, describing how children attempted to hide under the bus seats to escape gunfire.
"One survivor, a small boy who seemed to be about 6, said his mother pushed him under her seat and covered him with a bag. A young woman speaking from her hospital bed said the assailants ordered the women to surrender their jewelry and money before they opened fire, killing the men first and then some of the women," CBC described.
IS has slaughtered more than 100 Christians in Egypt since December in a series of separate attacks, including twin church bombings on Palm Sunday.
The Egyptian government responded to the shooting on Friday by carrying out a series of air strikes against suspected IS bases, and has launched a manhunt for the jihadists.
Reuters reported that on Monday, Minya's security chief was transferred as part of disciplinary action, but Copts say the government is not doing enough to protect them from radicals, and to punish those responsible.
"This is the result of only one thing: negligence, negligence from the government for not punishing these people," a man identified as Salama, an uncle of one of the victims, said.
Besides a lack of protection, Copts who have fled North Sinai, where many of the attacks have occurred, and sought refuge in Port Said, have also complained that the government has not provided aid so they can resettle.
"We are the families displaced from al-Arish to Port Said in February. We are living inside small rooms inside the youth camps and the aid building. We are suffering and none of the officials or the Port Said governor will listen to us," a statement by the displaced families earlier in May read.
"As time passed, 28 families remained in the camps and aid buildings. Three months passed without any attention from the government or officials in Port Said. The governor then declared that there was a lack of residential houses to transfer the families to, in addition to a lack to jobs, which forced the martyr Nabil Saber to return to Arish, where he was killed — a message to every Copt thinking about returning," they added, referring to another murder carried out by suspected IS militants.
World leaders have condemned IS' massacre of Copts, with U.S. President Donald Trump calling the Friday attack a "merciless slaughter" that "tears at our hearts and grieves our souls."
Russian Foreign Minister Sergei Lavrov also said on Monday: "I express my condolences in connection with this attack which caused many victims."
Lavrov added: "This evil should be fought jointly."
– christian post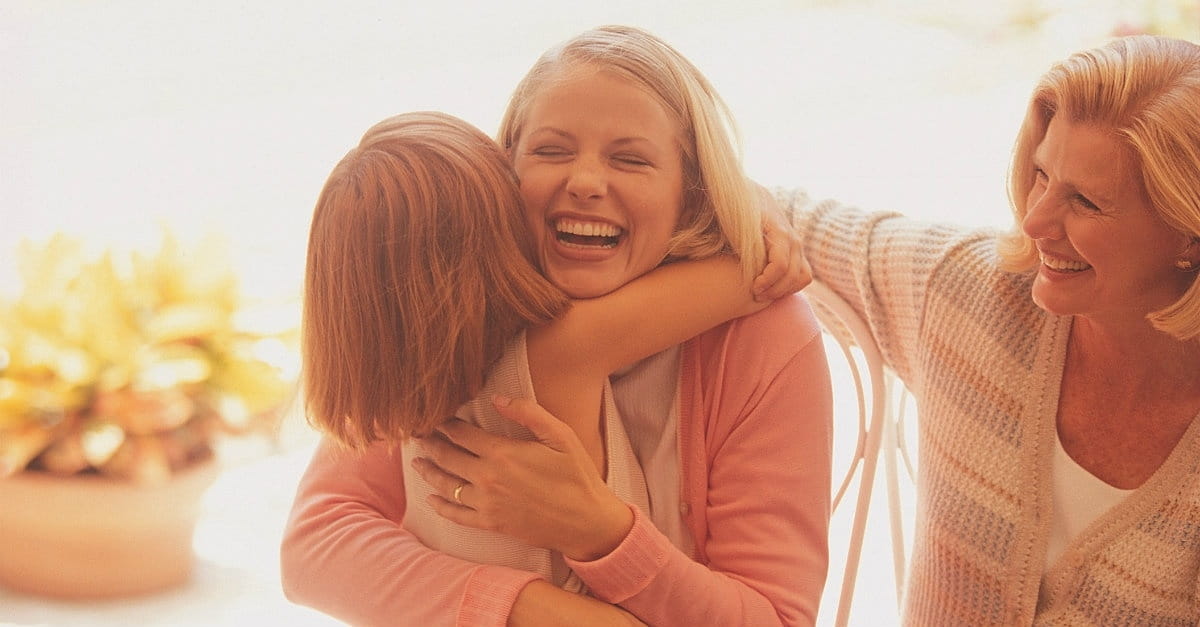 When I had my first child, I had no clue what I was doing. My parents were serving as missionaries in Albania at the time, so they couldn't be present to guide me. While I read some books and knew a few women at my church, I didn't feel close enough to ask practical newborn questions. We lived in a small town in Canada many miles away from my Texas family.
For fear my son would experience nipple confusion, my husband and I didn't bring a pacifier to the hospital. Of course after he was born all he wanted to do was suck on something. My husband let him use his pinkie finger to keep him content. I began doing the same. I stood over that crib every night with my finger in his mouth! I was sleep deprived and knew there had to be a better way to get this kid to sleep. We tried the pacifier, but he had gotten used to fleshy warm fingers and wanted nothing to do with cold latex.
This was just one of the many things I look back on and chuckle. How I wish I'd had a mentor then—someone I could talk to for advice about diaper rash, sleep training, and the changes in marriage a baby brings. I'm so grateful that when we moved to Ohio eighteen months later, God graciously put an amazing mentor in my life.
Deb and I served together in youth ministry. She invited our family over for dinner and sometimes out to eat after church on Sundays. She didn't formally say, "Hey, can I be your mentor?" I didn't formally ask her either. Yet she became the person I called with parenting and marriage questions. When my five-year-old daughter had to be admitted into the ICU and put on a ventilator, Deb was my first call after my husband. She sat with me for hours day after day, praying with me and bringing me food. Just this week I got stuck on a parenting problem and dialed her number as I have so many times before.
Through the years I've had a front-row seat to how Deb handles her own parenting situations. She isn't perfect, but she is the mom I want to be. In the early days when we invited her family over for dinner, her older kids would play with our little ones so we actually could have a conversation. Her daughter has helped my girls through the teen years. As the years have passed, my husband and I have invested in her kids and even did her son's premarital counseling. I can tell you firsthand, for a parent seeking to follow Jesus, the benefits of a mentor are immeasurable.
As we realize how valuable it is to have someone to help and guide us, where do we start in finding one? As you look at the parents around you, who would you say:
Spends time in God's Word and prayer regularly?

Treats those around them the way you want to treat others?

Parents their children the way you hope to—with patience and consistency?

Seems to have genuine spiritual connections with their kids?

Has a personality and sense of humor you enjoy?
I've heard many individuals complain that they asked someone to mentor them, but the person they asked never responded. Often a person being sought for mentoring is unclear what to do. Life is busy. Family time is demanding. You as the mentee should be clear about what kind of guidance you're looking for and be realistic about what you expect.
As with any relationship, there are some of the pitfalls to guard against in mentoring. They include:
Lack of clear dialogue about expectations

Feeling territorial and wanting to be the only one your mentor helps

Personalities that don't naturally complement one another

One person being more committed to the relationship than the other

Lack of margin in either party's life to make time for mentoring
If you have experienced a mentoring relationship that didn't turn out the way you expected, reflect on what might have contributed to the lack of success. Though that relationship was not what you had hoped for, don't give up—keep seeking a mentor who is right for you.
– cross walk
U.S., May 26, 2017: Preview footage released recently by the Center for Medical Progress appears to show participants at a national abortion convention casually discussing the skulls, eyeballs and other baby body parts they encounter in abortion procedures.
"An eyeball just fell down into my lap, and that is gross!" says one panelist in the video, to laughter from the crowd.
"When the skull is broken, that's really sharp!" another says.
The footage also appears to show a person acknowledging, "We certainly do intact D&Es," a presumed reference to dilation-and-extraction, or partial-birth abortions, which are illegal under federal law.
Planned Parenthood employees also appear in the footage discussing baby organs that are given to biotech firms for money.
"They're wanting livers," one abortion provider says. "Sometimes she'll tell me she wants brain," another medical director says.
The Center for Medical Progress – an investigative journalism group – released the undercover footage, which it says was collected at the 2014 and 2015 National Abortion Federation conventions.
It's the latest in a series of videos the group has released. Previous videos have appeared to show employees in the abortion industry discussing the sale of body parts from aborted babies and talking about altering abortion procedures in order to obtain the best "specimens" of baby parts.
Other videos have also appeared to show employees setting abortion quotas at some clinics, and suggesting that they decide how to handle babies born alive after botched abortions based on "who's in the room" at the time.
The Center for Medical Progress videos have given great momentum to efforts to end state and federal taxpayer funding for Planned Parenthood, which receives about half a billion dollars in federal funds annually, about 40 percent of its operating budget. While this money is forbidden by law from funding abortions, critics charge that these rules may not always be followed, and that any federal funding frees up other money for abortions.
In January 2017, the Republican-controlled U.S. House of Representatives Select Investigative Panel investigating fetal tissue procurement released its report declaring that there are abuses and possible criminal violations in the area. The procurement of fetal tissue for profit is illegal.
Although a dozen states opened investigations into the organizations involved, they did not find legally admissible evidence of wrongdoing.
Backers of Planned Parenthood have charged that the videos were deceptively edited, a charge Daleiden has strongly contested, releasing the full videos to support his claim.
Daleiden is currently facing criminal charges for filming people without their consent in California. He claims that he is protected as an undercover journalist.
– cna
India, May 29, 2017: A church may be more than a building, but what if you don't even have a meeting place? David Shibley of Global Advance said that's exactly the problem some Indian churches are facing.
"There is a move afoot to prohibit churches from meeting on school properties, including Christian school properties," said Shibley. "This would make literally thousands of churches in India homeless."
Throw in the lack of connections between churches and the falsified charges some pastors are imprisoned for, and things are looking grim for many indigenous churches in India. "At least some members of the government would love to literally change the name of the nation from India to Hindustan," said Shibley.
And missions-focused organizations are struggling to help. "Many Western Christian ministries have already pulled out of India, and others are losing their registration to operate as the government really clamps down on the expansion of Christianity."
Those are just a few of the reasons why Global Advance recently hosted a conference for pastors and Christian leaders in India. "Many of them come to our conferences very discouraged — and leave, as we like to say, with a vision in their hearts and tools in their hands," said Shibley.
It's the first conference Global Advance has ever held near Rajistan, and over 70 delegates showed up. "There's a stronger fraternity among pastors in India now than I have ever known," Shibley said. And the conference helped forge even more bonds.
Despite so many obstacles, indigenous pastors were thrilled to swap countless stories about how rapidly the Church is growing in India. "According to two missiologists I met there, this is the most vigorous time of Church growth that each of them has seen nationwide, even in the midst of persecution."
Though this is the first conference Global Advance has put on in that region, it's not Shibley's first trip to India. And yet, "Over the last three decades, there's never been as rapid an advance of any faith in India as I've seen in the advance of the Church in these last 30 years, and it's only accelerating!"
But the battle to equip Christian leaders isn't over, and Global Advance needs your help. "We would be very grateful for the ongoing prayers of those who are concerned and interested in the evangelism of the world," Shibley said. "Pray that the Lord will continue to provide the funding necessary to strengthen the hands of leaders on the front lines of the advance of the Gospel."
And if you're interested in getting involved, why wait? As Shibley says, "This is our day. We must seize this day for the advance of the Gospel, for the planting of new churches, to fulfill our Lord's Great Commission. We must get the Gospel to every person and make disciples of all of the people and nations of the earth."
– mnn
Thiruvananthapuram, May 28, 2017: Kerala Chief Minister Pinarayi Vijayan on Thursday said he will take up with Prime Minister Narendra Modi the issue of kidnapped Kerala Catholic priest Tom Uzhunnallil, who is at an undisclosed location in Yemen.
Vijayan was replying in the Kerala Assembly to a motion moved by former State Finance Minister K.M. Mani, who accused the state government of doing nothing to bring back the kidnapped priest.
An angry Mani said: "The state government has a responsibility in the matter. There is no use in just writing letters to the union government. The need of the hour is action from the Centre.
"The hapless priest himself was seen in a video footage saying that he is being kept as a hostage because he is an Indian. We request you (Chief Minister) to please take up the issue on a one-on-one basis with the Prime Minister," said Mani.
Senior legislator (Independent) P.C. George, backing the issue, said the only way out for his release is to pay the ransom that his abductors are demanding.
Vijayan told the House that he has written three letters to the Centre. "I will now personally take up the issue with the Prime Minister at the earliest," said Vijayan.
In March 2016 militants barged into a care home for the elderly set up by Mother Teresa in Yemen's Aden and shot dead many people, including four nuns of the Missionaries of Charity, one of whom was from India.
After the shooting, the militants abducted Uzhunnallil. Since then, besides a few videos, there has been no news of his whereabouts.
Indian officials have said the priest has been in the custody of the Islamic State terrorist group in Yemen, but despite efforts at various levels he is yet to be released.
Uzhunnallil's ancestral home in Ramapuram in Kottayam district is presently closed as two of his brothers live abroad, while another lives in Gujarat.
– ians
Kochi, May 29, 2017: The beatification of Sr. Rani Maria will be held in Indore on November 4.
Vatican has intimated the confirmed date of beatification to the Superior General Franciscan Clarist Congregation (FCC), Sr Rani's order.
Sr Rani Maria, a missionary nun from Kerala, was stabbed to death 22 years ago in Indore in Madhya Pradesh by a contract killer employed by landlords who were infuriated with her work among the downtrodden.
With the beatification, the penultimate stage of the four-phased canonisation procedure, Sr Rani Maria will be elevated to the status of 'Blessed'.
In March, the Vatican had cleared her beatification approving the report of the 'Congregation for the Causes of Saints' to promulgate the decree of Sr Rani's martyrdom.
The nun's cause of Canonisation began in 2003, and she was declared a 'Servant of God' four years later.
"The confirmed date of beatification has been officially communicated to Sr Ann Joseph, Superior General of the Congregation, who is on a visit to Vatican, by Cardinal Angelo Aato, the Prefect for the Congregation of the Saints and deputy secretary Msgr Rober Sarno," FCC general counsellor Sr Strarley said.
Landlords, who turned against Sr Rani Maria for her work among the poor and landless agricultural labourers in MP, had engaged Samandar Singh to murder the nun.
Sr Rani Maria is a native of Pulluvazhi at Perumbavoor in Ernakulam district. Her family hit international headlines after pardoning and accepting her killer as a member of the family.
– new indian express
Philippine, May 29, 2017: Bishop Edwin Dela Pena was sipping coffee after dinner in a southern Philippines coastal town last Tuesday when he received a phone call: it was from one of his diocese priests, who sounded panicky and distressed.
Father Teresito "Chito" Sugarno, the vicar general of Marawi City, had been taken hostage by Islamist militants along with about a dozen of his parishioners.
"He was only given a few lines to deliver, and it was simply echoing the demands of the kidnappers – for the troops to withdraw," said Dela Pena. If the demand was not met, he was told, "something bad would happen".
There has been no further word from the group of Christians since they were caught up in a ferocious battle that has raged between Islamist insurgents and Philippines soldiers in Marawi for the past week.
As many as 180,000 people, about 90 percent of the population, have fled the usually bustling lakeside town nestled in lush tropical hills that, almost overnight last week, became a theatre of urban warfare.
Philippines President Rodrigo Duterte declared martial law across Mindanao – the country's southernmost island and an area the size of South Korea – as troops outside Marawi closed in on Isnilon Hapilon, who was proclaimed "emir" of Southeast Asia last year after he pledged allegiance to Islamic State.
Mindanao has long been a hotbed of local insurgencies and separatist movements: but now, Islamist fighters from Malaysia, Indonesia and other countries have converged in Mindanao, stoking fears that it could become a regional stronghold of Islamic State.
More than 90 percent of the Philippines' 100 million people are Christian, but here Muslims are in the majority. In 1980 Marawi proclaimed itself an "Islamic City" and it is the only city in the country with that designation.
For the small Christian community of Marawi, however, life in the city had until recently been peaceful and prosperous.
"We don't consider ourselves Muslims or Christians, we are just friends," said Dela Pena, who has lived for 17 years in Marawi but was out of town when the violence broke out.
That peace was shattered some months ago, he said, after the army bombed an encampment of Islamist groups some 50 km (30 miles) away.
"They said they pulverised the whole camp, but these people simply transferred their base of operation from the jungle to the urban centre, to the city, Marawi," he told Reuters in an interview from Iligan City, 37 km (23 miles) from Marawi.
"They came in trickles, a few people at a time. They have relatives there. They lived, they recruited," he said, adding that authorities appear to have missed the looming threat.
CATHEDRAL ATTACKED AND TORCHED
Chaos was unleashed upon Marawi when troops searching for Hapilon were ambushed by heavily armed militants.
More than 200 local and foreign fighters from the Maute group and others allied to Islamic State fanned out across the city, seizing the main hospital and prison before attacking the Cathedral of Maria Auxiliadora.
Inside, nearby residents told Dela Pena, Father Teresito and a group of worshippers were decorating the church for a holy day to celebrate the life of Mary, a sacred figure in both Christianity and Islam.
Dela Pena said they ran to the nearby bishop's house, hoping they would be safe there, but the militants burst in after them. That evening, after bundling their captives into vehicles, they torched the church, according to the residents.
Photos showing the priest, a young man and a woman slumped against a wall have circulated on the internet. Dela Pena believes they are being used as human shields by the militants.
"I cannot imagine. I have no words to describe it," he said.
Still, he remains hopeful that the city can unite again. The vast majority of Marawi's citizens, whatever their faith, are appalled by the violence and disruption, he said.
"I think we can begin something more effective in terms of working together, in terms of dialogue, in terms of peaceful coexistence," he said. "After all, we have shared the same predicament."
– dna