Egypt, May 29, 2017: According to a chaplain, Friday's massacre of 29 Coptic Christians who were on their way to a monastery in Egypt occurred after Islamic radicals marched them off the bus one by one and asked them to deny their faith in Jesus Christ.
A priest identified as Father Rashed, a chaplain for one of the groups comforting the survivors of the attack, said in an article in Breitbart News on Sunday that 10 masked Islamic State militants did not simply open fire on the bus on its way to the Monastery of Saint Samuel the Confessor.
Instead, the IS radicals apparently stopped the bus, made the victims walk out, and asked each of them, including the children, whether they were Christians.
Rashed explained that the victims "were asked to renounce their Christian faith and profess belief in Islam, but all of them — even the children — refused. Each was killed in cold blood with a gunshot to the head or the throat."
Friday's attack, at the start of the Islamic holy month of Ramadan, was another devastating blow to Egypt's minority Copts, who in the past year have suffered a number of massacres at the hands of radicals, including Palm Sunday church bombings that killed 46 believers.
Egyptian President Abdel-Fattah el-Sissi has tried to assure Coptic Pope Towadros II that the attackers in the latest tragedy will be punished.
The Coptic church has warned that despite the government's efforts, however, IS radicals, who on Saturday took responsibility for the slaughter, "damage Egypt's image and cause Egyptians a great deal of pain."
The Vatican's Pope Francis also highlighted in his speech at St. Peter's Square on Sunday that the Christians were killed specifically for their faith.
"The victims, amongst which were also children, were killed after having refused to renounce their Christian faith," the Roman Catholic Church leader said.
The pontiff, who visited Egypt last month and called for peace, prayed that God "may welcome these courageous witnesses, these martyrs, in his peace and convert the hearts of the terrorists."
U.S. President Donald Trump, who in his election campaign vowed to eradicate IS, condemned on Friday the "merciless slaughter of Christians in Egypt," which he said "tears at our hearts and grieves our souls."
"Wherever innocent blood is spilled, a wound is inflicted upon humanity," Trump's statement read. "But this attack also steels our resolve to bring nations together for the righteous purpose of crushing the evil organizations of terror, and exposing their depraved, twisted, and thuggish ideology."
IS has been killing Christians specifically for their faith throughout Egypt, Iraq and Syria. Islamists have murdered Christians for refusing to deny their faith in Jesus on numerous occasions.
One Christian pastor from Syria, identified as Pastor Edward, told The Christian Post earlier this year that the country is getting "torn apart," with evil "all around us."
"There was a man named George who chose not to be hidden by his Muslim neighbor when extremists came looking for Christians. He told his mother Jesus said, 'If you deny me I will deny you.' And he was killed. His mother was not even allowed to bury his body," Edward recalled.
– christian post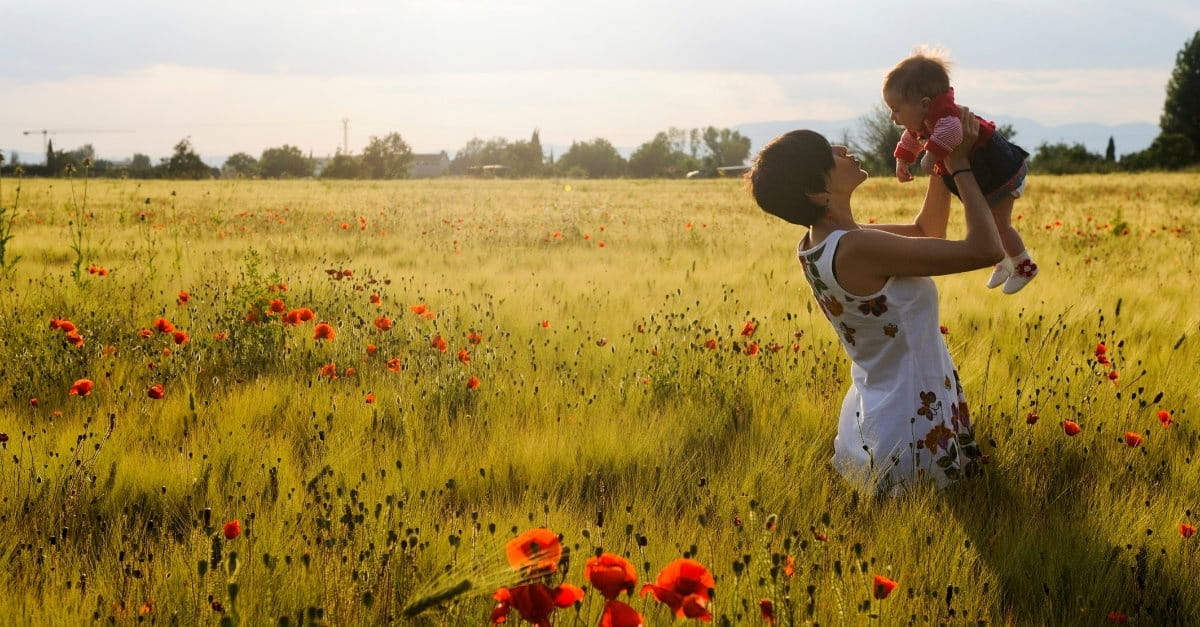 I was taking in my life the other day and looked to my husband and said, "When exactly did these little people get here?" It's amazing how quickly life goes by and how fast we have transitioned from newly weds, to love birds, and now to the parents of two amazing little kids. These past 6 years have gone by so fast, and we're excited to see what God has planned for the next 60.
But who could have prepared us for the world of parenthood? Pretty much no one. With this transition, there opened up an entire universe, one to which we never knew existed. New rules, new standards, and in fact…a new you. Our lives have changed so much over the past 38 months of parenthood, and with that change has come a lot of sacrifice. Some days you look around at the mess, the laundry, the chaos, and the insanity and all you can think about is the sacrifice…but most days…most days are filled with so much joy and overwhelming blessings.
We have lost some things through the transition into parenthood, but we have gained so much more. Here are some of those things:
1. We have lost sleep: Let me put it this way, no one told me I had to be an early bird in order to put in an application for parenthood. Well….now it's a little too late. My husband and I love us some sleep, and I look back fondly with memories of Sunday mornings, pre-children, sleeping in until 10:45am and still catching our 11am church service right down the road. No joke.
I can't remember the last time I have actually seen 10am on my alarm clock. And on sick nights, newborn nights, and teething nights…I see a lot of numbers on that clock (2am, 4am, 6am…) none of which are 10am….
Though John and I have lost many hours of sleep over the past two years, we have gained so much joy. The mornings are a fun time for our family, and it's incredible to be greeted by these precious little kids that love and adore you so much: to see the biggest smiles on their faces and the immense joy they have in just starting a new day. Such innocence. Such beauty. So much so, that some mornings John and I have resorted to taking turns going in to get them just because we each want to be first to see their precious smiles.
For this, I wouldn't trade anything…not even all the sleep in the world.
2. We have lost freedom: One of the first changes I felt after the arrival of our first was the complete lack of freedom that we now had. Going from being completely independent, to now having a little life completely dependent on you definitely comes with some pressure. No more late nights out, no more midnight movies, no going out to eat past 7pm (unless you have a sick love for tantrums). Our schedules revolve around our children, and if you're having a backyard party at 2pm…well, there's a good chance we can't make it, because it's nap time (unless….you have a sick love for tantrums…).
Yet though our life has been somewhat restricted, we have learned to find so much joy in the people in our life rather than the events in our life. There is something indescribably special about spending the evening at home with the kids and playing games, doing crafts, or having a dance party. We have so much fun having picnics at home, walking to the park, and having friends come to play. We've learned to connect more with our family, but we've also learned to connect more with the friends in our lives. Though we can't always go to the fanciest restaurants, we can have friends over for pizza, ice cream, and games. Sharing these moments with the people we love have become some of our most special memories. Forget freedom…we have each other.
3. We have lost our hobbies: It's really a miracle that I'm even writing right now…but it's only because both kids are in bed. But seriously, there's a whole lot more that I'd like to do during my limited free time than write. I would love to enroll in cooking classes, go play tennis on a beautiful fall day, and sit and read books at a coffee shop. John would love to play some basketball, take up woodworking, and learn the drums…but you know what, we don't have the time right now. Beyond our careers and our family, and after spending time with some friends, at the end of the week our time bank is pretty much spent, and our minutes don't roll over!
Though we've given up our hobbies for this stage of parenting, we've been blessed to find so many new adventures with our children. I love cooking for my family every day, getting creative with meals and making fun treats. John takes some time out to work with his hands, making things for out kids to enjoy rather than just going out and buying them. We've learned to make do with the time that we have and integrate our hobbies in those ways. There will be a day to drive to Starbucks and pick up my books once again …but for now, I'm going to enjoy Dr. Seuss, The Hungry Caterpillar, and All of God's Critters again, and again, and again while my little ones are snuggled close.
4. We have lost our dreams: You know, lost is a strong word. Rather, our dreams have been transformed. I remember the days of longing to travel, to see the world and write about it. The days spend dreaming of opening a home for troubled teenage girls and pouring into their lives every day. And long…long before that…dreams of playing in the WNBA (yes, this is now funny to me too…).
Though my dreams have come and gone throughout my life, most recently  my dreams have been transformed. The moment I saw the precious face of my teeny little babies, I knew my dreams now belonged to each one of them. I live to make them smile, and dream about the day when they will find their purpose, joy, and significance in this world, but more importantly, in the eyes of the God who loves them more than I ever could. For now, I live to teach them those things, and my greatest dreams are for them to know that they are loved. Oh, so loved. For me, there is no greater fulfillment than that.
5. We've lost our view of God: My perspective on God has been redefined through my experience as a parent. Though I was in relationship with him, and I knew he loved me, I don't think I really grasped how ridiculously deep that love was. Having these children as an extension of who I am has taught me to love in a way that I never even knew was possible, and to give of myself in a way I never dreamed I could. To know that I serve a God who loves me in such a deep way is breath taking. He is willing to give everything for me. And he did. His love for me is ferocious, and because of this he wants me to live my life in a way that matters. He wants to fill my heart with joy.
John and I find ourselves learning lesson after lesson about God's love and grace through our daily interactions with our children. We have gotten just a glimpse of his heart in a way we never saw before–and the Father's love for us  is so much greater than we could have ever imagined.
No matter where we are in life, it's so much easier to focus on what we don't have or what we've lost, instead of all that we've been given. I am so thankful for my children, and for the family God has so graciously blessed me with. Sometimes I need to remind myself of these joys, but I am thankful for a God who is willing to graciously point me to all that I have been given.
The joys far outweigh it all. For that, I'm so grateful.
– cross walk
U.S., May 24, 2017: Heritage Academy, a small independent Christian school in Maryland that has been facing public criticism over its decision to bar a pregnant student-athlete from participating in her graduation next month, broke its silence Tuesday to clarify that the student was being punished for her "immoral" premarital sex, not her pregnancy.
"Let me clarify some facts. Maddi is being disciplined, not because she's pregnant, but because she was immoral," said the school's administrator, David R. Hobbs, in a letter to the school community Tuesday.
Maddi Runkles, 18, "a practicing born-again Christian" with a 4.0 average at Heritage Academy who played on the soccer team and was president of the school's student council, found out she was pregnant in January. Days later, she was accepted to attend Bob Jones University, a Christian liberal arts school in Greenville, South Carolina, according to The New York Times.
Runkles, who had promised to stay away from premarital sex, drugs and other things during her time at the school through a signed code of conduct, has been barred from walking in her graduation ceremony after school officials found out about her predicament.
Now her upset parents and a pro-life advocacy group, Students for Life, are pushing the school's administrator to change course because she repented and chose life instead of an abortion.
When The Christian Post contacted Hobbs about the matter on Monday, he declined to say whether any other students had been barred from graduation in the school's history or even explain the school's decision.
"I've been a principal for a long time, and I believe that when it comes to the behavioral matters of individual families that that information is confidential," he said. "I believe it's my commitment to protect the Runkles family by not commenting."
A day later, however, he released comments to the public as the family continued pressing the issue in the media.
He noted that the Student Pledge is signed by every student from 5th through 12th grade. The pledge "states that this application of Philippians 4:8 'extends to my actions, such as protecting my body by abstaining from sexual immorality and from the use of alcohol, tobacco, and illegal drugs.'"
Hobbs added in his letter Tuesday, "Heritage is also pleased that she has chosen to not abort her son. However, her immorality is the original choice she made that began this situation."
Heritage Academy's mission, as stated on their website, "is to provide a Christian education, offering the highest quality of academics taught from a Biblical perspective that will equip all students academically, spiritually, socially, and physically so that they may discern and live out God's plan for their lives as Christian leaders."
When the school found out that Runkles was pregnant, she was stripped of her leadership roles. Hobbs, according to Students for Life, was going to announce to the school that she had broken the rules but she volunteered to tell the school herself.
"I stood there in tears while my dad read half of my prepared statement until I could compose myself and read the rest on my own, admitting my mistake but also saying that I chose life for my child," Runkles said. "It was embarrassing but I wanted my peers and my friends to hear it from me. The public confession was hard enough but unfortunately I knew there would be more consequences that I would have to face."
She was then told initially that because of her pregnancy, she would have to complete her studies at home. After she made an appeal with the support of her parents and 25 others consisting of classmates and other parents, however, she was allowed to remain in school but denied entry to the graduation ceremony which will take place next month.
In his statement on Tuesday, Hobbs said Runkles would still be getting the high school diploma she earned at the school.
Scott Runkles, Maddi's father who served as president of the school's board, resigned because of the controversy over his daughter.
"There were some members of the staff and board that support Maddi's quest to participate in graduation," he said.
"This reflects the divergence of opinions that can occur at a Christian school when it comes to pregnant teens. However, in situations where you have a genuinely repentant student like Maddi, grace and love should always have prominence over discipline."
Hobbs said he believes the school is giving Runkles the grace she needs.
"Much has been said about grace. I believe that there are two kinds of grace: saving grace and living grace," he said Tuesday. "One is concerning spiritual birth 'once and for all' (Hebrews 9:12, 10:10) which demanded no effort on my part, because my Savior Jesus, finished this on His cross and from His empty tomb. The other kind of grace is spiritual growth that does demand my effort (2 Peter 3:18). It also includes discipline (Hebrews 12:5-11).
"A wise man told me that discipline is not the absence of love, but the application of love. We love Maddi Runkles. The best way to love her right now is to hold her accountable for her immorality that began this situation."
Responding to Hobbs' statement Tuesday, Kristan Hawkins, president of Students for Life of America, insisted that the school by its action, was sending the message that pregnancy is a shame.
"By banning her and her alone, the administration and board collectively decided to make a public example of one student and has either intentionally or unintentionally communicated to the school community that pregnancy (not simply premarital sex) is a shame and should not be observed within our school community," Hawkins said.
"It appears that the school is not satisfied that she has repented of and been held accountable for her initial offense, and that satisfaction of such only comes at a public cost (i.e. not walking at graduation)."
– christian post
Philippine, May 24, 2017: A Catholic priest and a number of worshipers have been taken hostage after Islamic State-linked militants besieged the southern Philippine city of Marawi and beheaded a police chief there.
Marawi Bishop Edwin de la Pena told The Associated Press that the militants forced their way into the Marawi Cathedral and seized Catholic priest Fr. Chito Suganob, 10 worshipers and three church workers. The Philippine Star reported that the church was also burned by the militants.
Archbishop Socrates Villegas, president of the Catholic Bishops Conference of the Philippines, said in a statement that Chito was not a threat to anyone.
"At the time of his capture, Fr. Chito was in the performance of his ministry as a priest. He was not a combatant. He was not bearing arms. He was a threat to none. His capture and that of his companions violates every norm of civilized conflict," Villegas said.
The violence erupted in the Asian nation Tuesday after the army raided the hideout of Isnilon Hapilon, a commander of the Abu Sayyaf militant group who has pledged allegiance to the Islamic State, according to AP. He is on the FBI's list of most-wanted terrorists with a $5 million reward for information leading to his capture.
Defense Secretary Delfin Lorenzana said when the militants called for reinforcements, around 100 gunmen entered Marawi, a mostly Muslim city of 200,000 people, and carried out further assaults. Philippine President Rodrigo Duterte declared martial rule for 60 days in the entire Mindanao region of 22 million people and vowed to be "harsh."
"I warned everybody not to force my hand into it," Duterte said. "I have to do it to preserve the republic."
Duterte also threatened to expand martial rule nationwide if conditions worsen.
"We are in a state of emergency," Duterte said Wednesday. "I have a serious problem in Mindanao and the ISIS footprints are everywhere."
"If I think that you should die, you will die," Duterte warned in declaring martial rule while noting that law-abiding citizens would be kept safe. "If you fight us, you will die. If there is open defiance, you will die. And if it means many people dying, so be it."
The Philippines president revealed that a local police chief who was stopped at a militant checkpoint was beheaded.
Villegas called for prayers for the abducted priest and his parishioners as the crisis unfolded.
"We beg every Filipino to pray fervently for Fr. Chito and for other hostages. As the government forces ensure that the law is upheld, we beg of them to make the safety of the hostages a primordial consideration," he said.
"The CBCP is alarmed by reports that ISIS flags now flutter over Marawi. We are fully aware that most Muslims are peace-loving. Salam is a greeting of peace. We are also aware that ISIS has claimed responsibility for many of the atrocities in territories they have occupied elsewhere in the world," Villegas further noted. "… We call on the occupiers who claim to worship the same God that we all do not defile His name by bloodshed."
– christian post
North Korea, May 25, 2017: Christians in North Korea are facing persecution that is likely "on par" with the level of persecution that the Early Christian Church faced under Roman emperor Nero, a prominent human rights activist said during a Capitol Hill briefing Wednesday.
Convened by the religious freedom advocacy group International Christian Concern, activists and a North Korean defector extensively detailed the grave human rights abuses Christians and all others who live under the rule of the Communist Kim regime endure, and urged lawmakers to support a resolution to re-authorize the North Korean Human Act of 2004.
In addition to speeches from Sen. Ted Cruz, R-Texas, Sen. James Lankford, R-Okla., Rep. Chris Smith, R-N.J., and Rep. Ed Royce, R-Calif., during a morning introduction at the Rayburn Office Building, human rights advocates with years of experience in dealing with North Korea outlined how the Kim regime has nearly wiped out Christianity in the closed-off, isolated nation.
"As the tragedy of Korean separation continues after almost seven decades, one remembers … that the northern half of the Korean Peninsula was once of the cradle of the Korean Presbyterian Church," Greg Scarlatoiu, the executive director of the Committee for Human Rights in North Korea who has led in the publication of at least 24 reports and books on the Kim regime's human rights abuses, said during a panel discussion with other human rights experts.
"Prior to the Communist takeover, the capital city of Pyongyang used to be known as the 'Jerusalem of the East,'" he continued. "In North Korea, Christianity was once a way of life with two churches on the same street corner [being] a common sight."
Scarlatoiu explained that it was in 1946 when the Provisional People's Committee for North Korea forced the closure of churches with congregations that did not meet a predetermined required number of people.
"The committee began to forbid Protestant and Catholic in-house assemblies and made Sunday a work day and Monday a rest day. And, this was just the beginning," he added. "Under the pretext that the sound of religious songs disturbed public life, the same committee asked churches to relocate. Communist Party agitators were inserted into Christian communities and church assemblies. They began criticizing the sermons as being unprogressive."
It was in 1962 that then-leader Kim Il-sung told the regime's security agency that "we cannot move toward a common society with religious people," Scarlatoiu said.
"That is why we have to put on trial and punish those who hold positions of decon or higher in Protestant or Catholic churches," Scarlatoiu quoted Kim as telling his government officials at the time.
Scarlatoiu explained that in 1948, about one-quarter of the North Korean population was of some religious belief. But statistical data today shows that number is now below 1 percent.
"Even that number is doctored," he said.
Over the years, the Kim regime has killed hundreds of thousands of its own people under Kim Il-sung, his son, Kim Jong-il, and his grandson, Kim Jong-un.
"Our colleagues in South Korea have thoroughly documented cases of religious persecution. Organizations such as Database Center for North Korean Human Rights and the Korean Institution for National Unification [have] interviewed thousands of defectors who brought testimony of extremely severe religious persecution," Scarlatoiu said. "Like other Communist leaders, as mentioned earlier, Kim Il-sung and the Kim regime has rejected religion as the 'opium of the people.'"
North Korean society is split up into social classes in which every single North Korean resident is classified according to their political risk to the Kim regime.
According to Liberty in North Korea, about 27 percent of the North Korean population is assigned to the "hostile class" — the lowest class, which consists of political dissidents of the Communist regime, religious citizens, capitalists and their descendants.
The class scheme impacts just about everything in a person's life — occupational opportunities, education opportunities, food supply, healthcare and love life.
"One can confidently say that it is the Kim family regime that has taken religious persecution, in particular the persecution of Christians, to a level, perhaps, on par with Nero's Rome as well as the Assyrian, Greek and Armenian genocide of World War I or the Yazidi genocide today," Scarlatoiu continued.
For the past 15 years, North Korea has ranked as the top persecutor of Christians by Open Doors USA. Although there are state-run churches in North Korea, Scarlatoiu asserted that they are run by government officials disguised as pastors and priests.
Real Christian worship, or religious worship, is illegal and can lead to arrest, torture and even execution.
Despite the lack of access to North Korea, there are believed to be at least 120,000 people who are being tortured, beaten and forced to do hard labor in North Korean prison camps. In 2014, the United Nations reported that hundreds of thousands of prisoners have died in North Korean gulags in the last 50 years.
"For generations, [people are in these camps]. They were not charged or convicted through a fair trial. Most of them, if not all, are guilty by association. That means that one family member may be in the wrong [class] category … and the extended family members are in prisoned," T. Kumar, the director for international advocacy at Amnesty International USA, said during the panel. "Abuses inside these camps are extremely disturbing — ranging from rape to torture to execution to starvation."
In a report detailing the systemic human rights abuses in North Korea, the U.N. stated that the Kim regime's human rights violations are so egregious and widespread that North Korea "does not have any parallel in the contemporary world."
"I have never seen a country this closed and difficult to get access," Kumar said. "It's a completely isolated country. I was thinking which country to compare. There is no country to compare."
In the western corridor of North Korea, in three provinces of North Korea, there are at least 60,000 underground Christians.
As we tackle this conundrum of North Korea with nuclear weapons and long-range missiles and abysmal human rights violations … I think the time has come to look at the small but growing underground church of North Korea also as a tremendous potential agent of changes.
– christian post
New Delhi, May 25, 2017: In two separate incidents, two groups of Christians were sent to judicial custody on alleged conversion charges in the central Indian state of Madhya Pradesh.
On May 24, a special Railway Court remanded eight Christians to judicial custody until June 6. The Government Railway Police personnel had produced a pastor and seven others before Judge Amit Bhuria who refused to grant them bail.
They were detained two days earlier along with 60 minor children from Ratlam railway station. Rightwing Hindu groups alerted the police suspecting that the children were taken for conversion to Christianity. The group was going to Nagpur to attend a summer camp.
On the same day, police booked two other Christians in Indore, the state's commercial capital and 140 km southeast of Ratlam. They were accompanying 11 children to the same summer camp. A trial court in Indore remanded them also to judicial custody.
Church officials clarified the children are Christians.
The children were later handed over to the child welfare committee that allowed them to go with their parents after legal formalities. The parents too asserted they are followers of Christ.
The children and their companions are members of Shahlom, a neo-Christian group.
A senior GRP official, who did not want to be identified, said he found no material evidence to conversion charges.
Church leaders in the state condemned the arrests and subsequent developments.
Father Rockey Shah, public relations officer of Jhabua diocese, termed as "unfortunate and disturbing" that Christians are targeted on false allegation of conversion.
He alleged that Hindu rightwing groups use the police to implement their agenda of tarnishing Christian image in the country. He wants the government to direct its police to ignore Hindu vigilantes' conversion complaints.
– matters india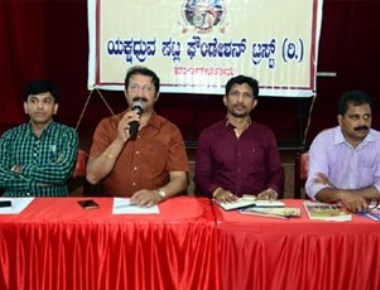 Karnataka, May 25, 2017: The decision of a troupe to stage a performance based on the life of Jesus Christ has drawn flak from right wing activists on social media. The Yakshagana Prasanga "Maha Chethana – Yesu Christa Mahathme" was penned by veteran author and playwright Mulia Keshavaiah.
On various social media platforms including Facebook and WhatsApp, allegations are being made by some that the performance is a tactic to convert Hindus to Christiantiy. Many are also calling the Prasanga an insult to Tulu tradition. The performance, scheduled to be staged on Friday in the city, aims to draw many lovers of Yakshagana among the Christian community.
Among others, a Facebook page displayed hashtags such as #HurtingTuluvaSentiments, #ItsOurCulture, etc. Right wing activists are alleging that Christian Missionaries are trying to attack Hindutva.
M Prabhakar Joshi, 75, a former Yakshagana artiste said, "The work has already seen more than 100 performances over the years. Those who speak ill about it, and are trying to attribute motives to it are not real art lovers." Joshi has, in fact, performed in a performance based on Mahachethana-Yesu Christa Mahathme. "Fundamentalists want to create tension, in order to convey a wrong message about art, which cuts across religion, country and race," he added.
K Chinappa Gowda, an expert on folklore and former vice-chancellor of the Karnataka Janapada University, who has researched Yakshagana and other art forms of Tulunadu, said art spoke of 'human religion'. "Why create an unnecessary issue over this Prasanga now? The art is not just related to any caste or religion such as Hindu, Christian or Muslim. It is for all. This Prasanga has been staged several times. Yakshagana has become a global art form," he added.
He pointed out that, if Yakshagana was identified with the Hindu religion, why would it be staged in Germany, Japan and other countries where other religions were practiced widely. "In the Prasanga, Bappanadu Kshethra Mahathme, a Muslim role is Bappa Byari is depicted. But nobody has ever questioned that so far, because Yakshagana is not about any religion," Gowda added.
– times of india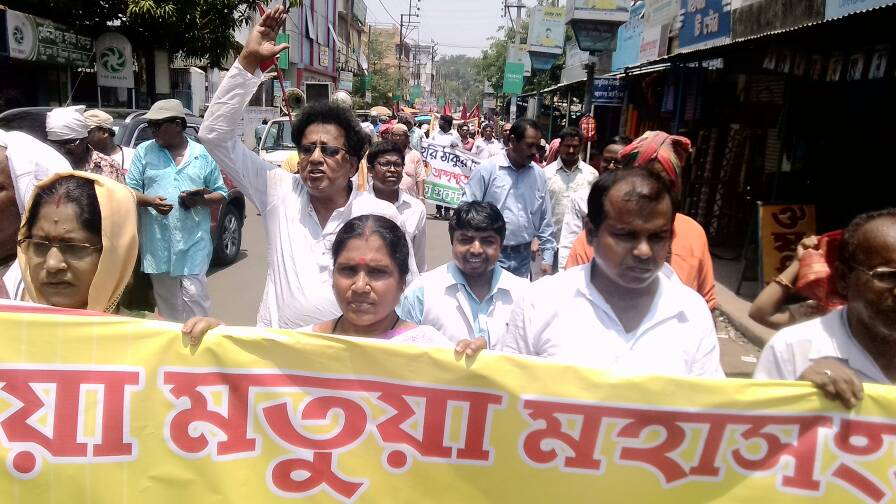 India, May 24, 2017 : The 2012 data released by National Crimes Record Bureau had one surprising, albeit slightly unbelievable number: West Bengal, with 2.14 crore Schedule Castes–the second highest population of Scheduled Castes in India– had recorded just 85 incidents of crimes against SC in 2012. Experts argued that one of the reasons was that the 34-year reign of the Communist Party of India (Marxist) had empowered the Dalits in the state, while others argued that the local police would not register the caste of a person in normal disputes. Others believed that this statistic showed that the use of SC/ST (PoA) Act was not as strong as other states. As expected, the Left leaders took this opportunity to show that their party had indeed done commendable work relating to end of caste-related atrocities.
However, for the Dalits of West Medinipur, these statistics and numbers are of little importance: for past two years, they are being discriminated against, barred  from entering shops and the children have been stopped from even sitting next to caste Hindus in schools and tuitions. Take the example of Das Rui village of Narayanagarh block, West Medinipur district, inhabited by the Rui Das (Mochi/shoemaker) community. They have been at the receiving end of boycotts ever since a local festival, Shitala Puja, was organised two years ago. During the celebrations, a boy from the shoemaker community participated in distributing meals to the devotees with his other caste Hindu friends.
This did not go down well with the caste Hindus of the area and as a result, 15 shoemaker families were ostracised from all sorts of facilities in the village. They were not allowed to enter shops, take drinking water, the roads to their homes roads were blocked and students from the community were not even allowed to sit and eat next to upper-caste students in schools and tuitions. The upper-castes even threatened to rape women if they came outside their home.
Vijay Das, a resident of the village and also a victim of this incident, said, "Our birth has turned to be a curse to us. We also want to live with the same honor and dignity that other sections of society enjoy". He also said, "the upper caste people of the village attacked us in front of the police and district administration. But when we asked the police to protect us, the police said they did nothing, what's the point of protection"? When he was asked why the police or local political representatives are taking any step against the accused, he blamed the political gains of the leaders, as they are only 15 families and they are more than 11o families.
Lakshmi Karikar, a student of 2nd year of Belda college, was financing her studies by taking tuitions. But she was forced to quit after her students, who are from upper caste families of the village, stopped taking tuitions from her as she was from a lower caste.
Even after such discriminations came out in common knowledge, the "police and other local administration did not come forward to solve this tension", as has been quoted by Kolom, a regional Bengali newspaper. In an attempt to put pressure on the authorities to act against this discrimination, the victims approached All India Matua Mahasangha, a religious and social organization for this cause.  Dr. Suresh Chowdhury, the general secretary of the organization, said "we landed a deputation to the District Magistrate after being failed by the local police, B.D.O to take actions against this grave issue". Members of the organisation took out a protest march in the West Medinipur district, asking the authorities to take action. "We will approach the top ministers of West Bengal government, and if needed even the Rashtrapati Bhavan if the district administration fails to provide justice to the victims and arrest the culprits, as has been ensured by the A.D.M in time of receiving our deputation"
– tcn
On Christmas day in 1984, Carol Grieder, Ph.D., then a graduate student in the University of California, Berkley lab of Elizabeth Blackburn, Ph.D., stopped by the lab, curious to see the results of an experiment that had taken place several days earlier. Eight months of research and variations of experiments had led her to this point. There, in an image on x-ray film, was evidence that an enzyme existed that helped protect people from premature cellular aging. Ecstatic, Greider went home and danced around her living room. Fifteen years later, Blackburn, Grieder, and another scientist, Jack Szostak, Ph.D. were awarded a Nobel Prize for discovering the enzyme they named "telomerase."
Now, Blackburn and another collaborator, Elissa Epel, Ph.D., have co-authored a new book titled The Telomerase Effect: A Revolutionary Approach to Living Younger, Healthier, Longer. It describes a unifying framework to help us understand cellular aging and how it is connected to our behaviors and the physical and social environments we live in.
In a nutshell, healthy behaviors and environments produce the telomerase enzyme that lengthens telomeres. Telomeres are the hard end tips of our chromosomes (think of the hard part at the end of a shoestring and you get the idea). Short telomeres are one of the primary causes of cellular aging. They make our bodies vulnerable to early disease. Chronic ongoing stress shortens telomeres.
Given the findings on telomerase, our aim should be to engage in activities and live in physical and social environments that produce this enzyme that lengthens our telomeres so that we are protected from premature cellular aging.
Eating healthy, getting at least seven hours of sleep a night, activities such as prayer and meditation, and moderate exercise are associated with longer telomeres. Chronic job stress and environments with toxic chemicals and toxic relationships (including discrimination) have been found to be associated with shorter telomeres.
Here are three actions you can take in the workplace and outside of it that are likely to produce telomerase, lengthen your telomeres and protect you from premature cellular aging.
1. Make Micro-Connections
Micro-connections are what I call small, quick and easy ways to make connections with others such as making eye contact, smiling and using a person's first name when you are talking with him or her. Blackburn and Epel recommend being proactive in reaching out to make eye contact and smiling at passersby. Making people feel connected promotes a sense of safety that is associated with healthy cells, whereas ignoring passersby promotes a culture of indifference that makes people feel threatened and has been associated with shorter telomeres. It's probably not practical to aim to briefly connect with everyone you encounter if you are commuting to work in an urban area and passing by hundreds of people daily but it is a practice you can be intentional about in your workplace and in your local community.
You can make an even deeper connection by learning and using people's first names and getting to know something about them. The best connectors tend to ask questions and identify something unique about each person they meet which then acts as a bridge to connection and helps them remember that individual. It may be as simple as learning which sports teams the person follows, a hobby he or she enjoys, or a favorite trip taken as a child.
2. Strengthen Close Relationships
Blackburn and Epel recommend strengthening relationships with your family, friends and colleagues at work by showing gratitude and appreciation, being present in conversations, and using touch that is appropriate for the relationship and the setting (for instance, shaking hands, giving high fives or fist bumps in the workplace; hugging a family member at home).
I also recommend getting colleagues out for lunch or a coffee break, and using that time to connect with them about things other than your jobs. You might start by asking, "what are your interests outside of work?" or "what do you like to do when you're not working?" These open-ended questions will lead to learning about people's passions and will increase your connection with them.
3. Develop Healthy Attitudes
Attitudes are ways of thinking and feeling that affect behavior. Assuming the best in others, being quick to forgive, being optimistic, and not getting overly anxious or worrying obsessively are ways that are likely to protect you from premature cellular aging. When you're feeling anxious, I recommend opening up to a family member or friend. Talking through your concerns will make you feel better and help you problem-solve because it quiets the part of your brain called the amygdala where emotion is processed and it engages the frontal cortex where conversation and rational thought is processed.
Research studies are in process that will show which attitudes, and uses of language and behaviors affect telomerase levels and telomere length. One positive factor that early research appears to show is that anything that makes people feel connected to others helps protect them from premature cellular aging. This should come as no surprise as other research has shown that connection reduces stress neurotransmitters and hormones such as cortisol, epinephrine and norepinephrine.
From a Christian perspective, in reading The Telomerase Effect, I could see how cultures in which the fruit of the Holy Spirit is present—love, joy, peace, patience, kindness, goodness, faithfulness, gentleness and self-control—bring about a life-giving environment. Conversely, an environment that is draining the life out of people will be marked by a culture in which the fruit of the Spirit is lacking or absent.
– cross walk
Philippines, May 22, 2017: In the most recent clash between the government and the Catholic Church in the Philippines, authorities have banned hanging rosaries and religious icons in vehicles, citing safety concerns.
According to reports from the AFP, the ban is part of a new law that will take effect Friday aimed at eliminating distractions for drivers, including talking or texting on mobile phones, applying makeup, or eating or drinking.
The ban, announced last week, sparked outcry in the majority-Catholic country, where roughly 80 percent of the population identifies as Catholic.
"This is an overreaction, insensitive and lacks common sense," Father Jerome Secillano, executive secretary for public affairs at the Catholic Bishops' Conference of the Philippines, told the AFP.
He said that most drivers feel safer with religious icons in their vehicles, because they give them a sense of divine intervention and protection.
In a statement on the website for the Bishop's Conference of the Philippines, Fr. Secillano said he believed the ban on religious icons was an over-extension of a law initially meant to cut down on drivers distracted by their cellphones.
"I agree with banning the use of phones while driving but they are absolutely missing the point by prohibiting the display of small religious images in cars," he said.
The Land Transportation Franchising and Regulatory Board, which issued the ban, has said that religious icons may still be attached to the dashboard or rearview mirror if they do not swing around or block a driver's line of vision.
Piston, an association of jeepney drivers and owners, a common form of public transportation in the Philippines, said there was no evidence that rosaries and religious icons caused accidents.
"Do not meddle with the drivers' faith in God," said its president, George San Mateo.
The ban is just the latest clash of government authorities with the Catholic Church in the country.
The Catholic Church has been one of the most outspoken opponents of President Rodrigo Duterte's violent and unrelenting war on drugs, as well as his policies on the death penalty and reproductive health that go against the social teaching of the Catholic Church.
President Duterte in turn does not lose much love on the Catholic Church, hurling shocking insults at Church officials who cross him.
– cna