Nigeria, June 29, 2017: Abubakar Shekau, leader of Nigerian terrorist group Boko Haram, has resurfaced in a new video, claiming responsibility for attacks on the army and declaring that there is no room for Christians to live with Muslims in the country as equals.
The terrorist group has been responsible for the deaths of over 20,000 people, including Muslims and Christians, since 2009 and has said in the past that it will seek to kill all Christians and blow up every church.
"My message is to Islamic clerics in Nigeria who despite their position are giving wrong interpretation to the Holy Koran; you are playing with hell fire. You have to be careful because Koran has divided mankind into three; some are believers, some are hypocrites and some are nonbelievers. There is no way we Muslims in mosques and Christians in churches and you think we can work together," Shekau says in his latest message, as reported by the Premium Times on Wednesday.
"This has never happened before even during the lifetime of all apostles of the prophet."
The jihadist leader further explains that non-Muslims could be allowed to exist if they "remain by the side without interference" while Muslims are "ruling with Sharia," which is a position that the democratic government of Nigeria rejects.
Rumors have swirled in the past of Shekau's death and of Boko Haram's leadership splintering in two, but the head of the terrorist group, which has pledged allegiance to the Islamic State in Iraq and Syria, has insisted he is still in charge.
Shekau said that his fighters were responsible for an ambush of a military-escorted convoy of travelers last week, which ended with the abduction of 16 women.
The police separately said that at least two people, including a police officer, were killed in the attack along Maiduguri-Damboa road.
As Al Jazeera reported in May, Boko Haram's war with the Nigerian military since 2009 has led to 20,000 casualties, with thousands of people, including many Christians, abducted and forced to marry Islamic radicals.
The terrorist group has bombed churches and government buildings, vowing to drive out all followers of Christ from the country.
In August 2016, reports emerged that Boko Haram elected spokesman Abu Musab al-Barnawi as its new leader, with new threats made against Christians.
"They strongly seek to Christianize the society," al-Barnawi said at the time, airing his grievances. "They exploit the condition of those who are displaced under the raging war, providing them with food and shelter and then Christianizing their children."
Al-Barnawi vowed that the jihadists will respond to the threat of evangelism by "booby-trapping and blowing up every church that we are able to reach, and killing all of those who we find from the citizens of the cross."
In 2015, the Global Terrorism Index found that Boko Haram was the deadliest terror group in the world, responsible for 6,644 deaths that year, more so than IS and its 6,073 death count.
The Nigerian army has said it has made significant advances against the Islamists this past year, however, and that it is advancing in its mission to eradicate them from the country.
– christian post
India, June 28, 2017: People in India have been converting to Christianity following what has been described as miraculous healings done in the name of Jesus, persecution watchdog group Open Doors has said.
These Christians have remained devoted to their new faith in Jesus, despite enduring immense pressure from radicals who beat them for refusing to worship Hindu gods.
Open Doors shared the stories of several Christians from India on Monday, with one man, identified as Sohan, describing what happened to him after he and others in his village decided to follow Christ: "The villagers crowded around us and started punching and kicking us, all over our bodies. They asked us to praise Hindu gods and goddesses. We refused. They kicked us harder."
Sohan was accused by the radicals of converting people to Christianity, which is against the law in five of India's states.
He said that despite his fear of being arrested, which led to him spending four days in jail, he prayed to God, and saw those prayers answered.
"I preached the Gospel and prayed for an inmate who was sick. He was healed and believed in Christ instantly. My other cell mate was a person suffering from intense depression. He kept saying that he wanted to kill himself. I prayed for him and the suicidal thoughts left him. He also accepted Christ," Sohan revealed.
He added: "The third person I met was a young man falsely accused of raping a woman. He also used to remain very upset and felt hopeless about his life. I shared the Gospel with him, and he also accepted Christ inside the prison. This way I saw God's immense power and deliverance."
Open Doors, which monitors and provides relief to persecuted Christians around the world, was able, along with its partners, to bail out Sohan, who has reportedly returned to his village, which wasn't named, and lives among the people who attacked him and had him arrested.
"I suffered with many physical ailments and financial troubles before I became a Christian. Now I have freedom from all those problems and have a new life. This new life I will live only for Him, even if it includes persecution," Sohan said of his experience.
"I give thanks to your organization for your help."
Another Christian, identified as Mohan, said that while he was still a Hindu, his family prayed to Hindu gods and sacrificed animals in the hopes of healing his sick father.
One day a Christian villager advised that they start praying to Jesus instead.
"When we did, my father was healed. There was no more sickness in my family. Of course, we followed Jesus after that. To be honest, we never anticipated resistance," Mohan revealed.
His fellow villagers were angry when they saw that the family was happy and healthy and following Jesus, and told them to leave their home. Mohan's family refused, however, and for the past 10 years they've faced constant discrimination and attacks.
"Fifteen men came to their house, tied his parents' hands behind their backs, and forced them to stand in a pool of water up to their shoulders until Mohan's brothers could pay for their release. The couple were kept like this for 17 hours," Open Doors said.
"When Mohan got married, local people forced him and his wife to take part in a Hindu marriage ceremony, and would not allow them to perform a Christian wedding. When Mohan's father died, their Hindu relatives wouldn't allow him to be buried in the village; Mohan's family had to bury him in the jungle."
Open Doors says it has been helping people like Mohan's family recover and pay for medical expenses, and asked for Christians to pray and help support efforts reaching out to persecuted people in India.
There have been several recent reports of Hindu radicals attempting to convert Christians back to Hinduism.
International Christian Concern, another watchdog group, reported back in May that as many as 15 Christian families were forced to undergo such reconversion ceremonies in the Junwani village of Chhattisgarh over Easter.
"They can stop me from going to church but they cannot take Jesus from my heart. I will find ways and secretly come to church," one Christian who was forcefully reconverted told a local pastor at the time.
– christian post
Panaji, June 28, 2017: Catholic leaders have accused the pro-Hindu state government in Goa, western India, of inciting terrorist activities and the promotion of Hindu fundamentalist ideologies across the country.
The accusation follows a three-day conclave, involving some 130 pro-Hindu organizations, that called on followers to hang beef eaters and initiate violence against Hindus who believe in secular ideologies.
Goa and Daman Archdiocese's Council for Social Justice and Peace questioned the government's inaction over "conventions that propagate divisive, anti-national and terrorist ideologies," in the Christian-stronghold state.
A Hindu nun, Sadhvi Saraswati, who addressed the assembly reportedly declared that Hindu groups would establish a Hindu-only nation in India within a decade.
Stressing the sacredness with which orthodox Hindus see the cow, she said, "Whoever harms the cow or abuses our values can only be described as our enemy… protection of the cow is our duty."
"We should apply the same laws which are applied for homicide cases against people butchering cattle," she said.
Saraswati is also reported to have advocated for Hindus to store arms in their homes to fight non-Hindus.
Father Savio Fernandes, executive secretary of the Council for Social Justice and Peace told ucanews.com that attempts to "foist a theocratic state are an open rejection of the secular and democratic ideals of the Indian Constitution."
"The plea to Hindus to store arms in their houses is tantamount to a call to violence and terrorism," Father Fernandes added.
The Catholic Association of Goa said in a press note that Saraswati was attempting to create fear among religious minorities such as Christians and Muslims. Some "fringe elements are indulging in creating a hostile atmosphere," the association said.
Certain conventions and meetings such as this "are deliberately held in Goa to disturb the peace of the state and promote disharmony, enmity, hatred or ill-will between communities," the association said.
Aleixo Reginaldo Lourenco, a Goa legislator called for the state government to initiate legal action against the organizers of the conclave, and to arrest Saraswati for inciting violence and speaking out against the values of equality, secularism and socialism enshrined in the Indian Constitution.
Father Eremito Rebelo, parish priest of Our Lady of Snows, told ucanews.com that the government's silence "is shocking, considering that blatantly provocative and anti-minority statements were made."
Strategically, leading Hindu organizations, including the Vishwa Hindu Parishad (world Hindu council) and the ruling Bharatiya Janata Party, the political wing of Hindu groups, have distanced themselves from the Goa conclave, describing it as a meeting between smaller and regional groups.
The conclave, which concluded June 17, was the sixth annual program to be held in Goa.
The resolutions passed at the meeting included the declaration of India as a Hindu Rashtra (nation) by 2023, a ban on cattle slaughter, and the declaration of the cow as the national animal.
The assembly also promoted the construction of a temple on a disputed site at Ayodhya in northern India, where Hindu nationalists demolished a mosque triggering nation-wide riots.
Goa was a Portuguese colony for 451 years until it was taken over by India in 1961. Of the 1.8 million people, some 25 percent are Christian, almost all Catholics. Hindus make up 66 percent of the population.
– ucan
New Delhi, June 29, 2017: Amid reports of alleged lynching attacks targeting minorities, Union minister Mukhtar Abbas Naqvi today said there was no atmosphere of fear or insecurity prevailing among the community.
Suspecting the role of some "hostile forces" behind such incidents, the Minister of State for Minority Affairs said such "tactics" will not be allowed to succeed.
He, however, stressed that the incidents cannot be justified and pitched for tough action against the perpetrators.
Naqvi reiterated the Modi government's commitment for inclusive growth and creating an atmosphere of trust among the communities.
He said safety of every section of the society was "equally important for" for the Centre.
"I do not think there is fear or insecurity among minorities. But whatever incidents are taking place, be it small or big, be it a criminal conspiracy, in no way it is justified. Action should be taken as per law against them," Naqvi said after attending the 76th meeting of Central Waqf Council here.
On asked which forces were behind such incidents, Naqvi did not name any.
He, however, added that be it political organisations or individuals, the state governments (given law and order is a state subject) concerned were taking "immediate and effective" action against the people involved.
"The governments of Rajasthan, Haryana and Jharkhand have without wasting any time taken action against such people. I myself had spoken to the chief ministers and officials of these states," he said.
Speaking during the meeting, the Union minister said his ministry had been working towards socio-economic-educational empowerment of all the notified minorities — Muslim, Christian, Buddhist, Sikh, Parsi and Jain — effectively as a "mission and commitment".
The minister said the measures the Centre had taken during the last three years of its rule were a reflection of its "empowerment without appeasement" policy, which he added, has created an "atmosphere of development and trust".
Naqvi said his ministry had been successful in enabling the poor, backward and weaker sections of the minorities to get their share of mainstream development through "3Es: education, employment and empowerment."
He also listed a range of schemes the government had been implementing for the welfare of the minorities.
Earlier this month, 17-year-old Junaid Khan was stabbed to death onboard a train between Delhi and Mathura. The group of attackers had allegedly hurled communal slurs and attacked the victim after an altercation over seats.
A few days ago, over a 100-strong mob attacked a Muslim man on the suspicion of slaughtering a cow after finding the carcass of a bovine near his house in Giridih district of Jharkhand.
In April, 55-year-old Pehlu Khan was killed allegedly by cow vigilantes in Rajasthan's Alwar while he was transporting cows for his small dairy farm.
– times of india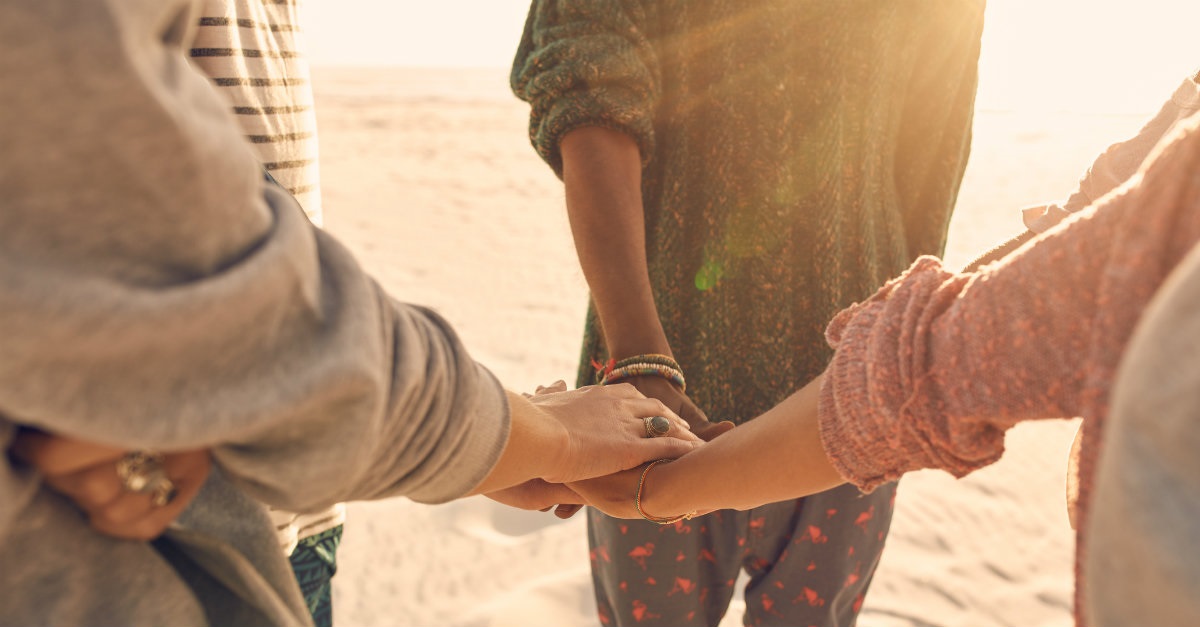 Are you in your personal life experiencing a season of connection and community? Or do you find yourself alone, maybe even among others, in a season of emotional isolation? Or perhaps, like many of us, you find yourself in an in-between place: one where life seems only to afford you the time to stay half-grounded in any meaningful relationships. You have them available to you, but you don't seem to have the time, space, or emotional energy to invest fully.
God designed us for community—yes, he designed you for community—and he designed you to thrive with other believers by your side. But part of that fact implies that you'll never be able to thrive without it.
John Piper recently delivered a message on this very topic titled—brace yourself—You Will Die Without Good Friends. Sound a little extreme?
Perhaps, but the truth in his message is clear…and certain. With the deceptiveness of culture, the distractions of life, the glamour of our ambitions, and own chronic blindness to sin, Piper points us to Hebrews 3:13: "Exhort one another every day".
"If you have a small group that meets every two weeks, that's fine. Just use email and be on the phone a lot. In other words, the pocket gatherings—weekly or bi-weekly—are to establish relationships that get this thing going for every day. You think you don't need this every day. You don't know what you're up against."
This means that attending church regularly and faithfully won't cut it. This means that meeting your small group won't sustain you. There are believers who show up, serve, and even lead community groups for years…all without experiencing Christian friendship as it's meant to be. And I can count myself in that number.
So what is it exactly that you need? According to Piper, it's people who "love [your] soul and have the courage to tell [you] things." This is should be the common denominator across small groups, church planting teams, Christian counseling, Christian marriage, and Christian parenting…and all Christian friendships.
"Christian friendships exist for this: to say things that keep each other believing."
This is the one distinguishing mark of Christian friendship.
In a social media driven culture, this resonates more than ever. Where everything is driven by appearances, fueled by convenience, and dependant on "likes," it's hard to find authenticity. Even in this "age of connection," we seem to be so overstimulated by so much faux connection, that we seem to be drained of the time, space, and mental energy God intends for us to pour into others—so many of whom are right around us.
But this attention to meaningful connection isn't just coming from the Christian scene. Even Mark Zuckerberg, according to this article by Jesse Carey on Relevant Magazine, wants Facebook to become more like a church. After meeting with a group of pastors earlier this year, Zuckerberg stated:
"[The meeting] helped me understand just how important community is, and how we're all just looking for something we can trust. We may come from different backgrounds, but we all want to find purpose and authenticity in something bigger than ourselves."
If the world is noticing the importance of community (and if the CEO of Facebook is pointing it out) believers should be leading the way in modeling it. So, as the world looks on, there is a challenge—and a promise—every believer can embrace:
If we invest in community, sow time and energy into other believers, and focus our attention on speaking truth and love into others…our lives will never be the same.
"And let us consider how we may spur one another on toward love and good deeds, not giving up meeting together, as some are in the habit of doing, but encouraging one another—and all the more as you see the Day approaching." -Hebrews 10:24-25
– cross walk
U.S., June 27, 2017: Citing a need to help people find purpose and meaning by bringing people closer together, Facebook CEO Mark Zuckerberg says his company will be shifting its mission to focus on building communities that help to connect people with each other like churches and Little League clubs do.
"The thing that I think we all need to do right now is work to bring people closer together. And I think that this is actually so important that we're gonna change Facebook's whole mission as a company in order to focus on this," Zuckerberg announced at the inaugural Facebook Communities Summit in Chicago, Illinois, last Thursday.
He explained that over the last decade, Facebook which now has close to 2 billion users, had been working on making the world more focused and connected. While this has happened to some degree, he said, society remains "very divided."
To change that, Zuckerberg now wants to tap into the power of communities the way churches and Little League teams do.
"Our communities give us that sense that we're a part of something greater than ourselves. That we're not alone and that we have something better ahead to work for. We all get meaning from our communities and whether they're churches or sports teams or neighborhood groups, they give us the strength to expand our horizons and to care about broader issues," he said.
"Studies have actually proven that the more connected we are, the happier we are and the healthier we are too. People who go to church are more likely to volunteer and to give to charity, not just because they are religious but also because they are a part of a community," he noted.
"A church doesn't just come together. It has a pastor who cares for the well-being of their congregation, makes sure they have food and shelter. A little league team has a coach who motivates the kids and helps them hit better. Leaders set the culture, inspire us, give us a safety net, and look out for us."
While not pointing to any specific community, the Facebook CEO noted that despite this apparent power of community, people have been slowly disengaging from "all kinds of communities" globally and these people are the target of his new campaign.
"That's why it is so striking that over the past few decades, membership in all kinds of communities around the world has been declining and a lot of places by as much as one-quarter. That's a lot of people who now need to find a sense of purpose and support somewhere else. So this is our challenge," he said.
"We have to build a world where every single person has a sense of purpose and community. That's how we're going to bring the world closer together."
Zuckerberg's push to help more people find meaning and purpose comes as the number of religiously unaffiliated people also known as "nones" increase around the world.
Pew Research says "nones" represent the second largest religious group in North America and most of Europe. They make up almost a quarter of the population in the United States where as a group they have overtaken Catholics, Mainline Protestants, and all followers of non-Christian faiths.
The Facebook CEO was once a part of this community after declaring himself an atheist at the age of 13. Last Christmas, however, he revealed that he was no longer atheist but did not specify his new faith.
"I was raised Jewish and then I went through a period where I questioned things, but now I believe religion is very important," he told a user on Facebook.
– christian post
Philippines, June 28, 2017: Christians and other civilians trapped in Marawi City in the Philippines are being tortured and used as sex slaves and human shields by an Islamic State-affiliated terror group. Soldiers in the Philippines Army have also reported finding decapitated bodies on the streets.
The Catholic Online reported Tuesday that although the Maute group jihadists, who are aligned with IS and are operating under its command, have been reduced to holding just a few blocks in the city, they have been carrying out horrific atrocities.
The terrorists are still holding close to 100 Christians hostages, survivors who've escaped have said.
One of the Christians in captivity is Roman Catholic priest Teresito Soganub, who is an ambassador to the Vatican and advocate for peace. Soganub appeared in a video late in May begging Philippines President Rodrigo Duterte to help the hostages, but it is not know what has happened to him.
Military spokesman Jo-Ar Herrera confirmed during a news conference that hostages are being kept as sex slaves and as human shields.
"This is what is happening inside, this is very evident," Herrera said on Tuesday.
"These are evil personalities."
Lieutenant Colonel Emmanuel Garcia of the Western Mindanao Command separately said that the Army has found the decapitated bodies of at least five civilians in the occupied city.
Reuters noted that it was not clear when the bodies were found, though the military warned that the atrocities could rise sharply as the battle continues.
Military spokesman Restituto Padilla said that the civilian death toll in Marawi is not yet known, and while authorities have been able to independently confirm 44 casualties, many more are expected to have been killed.
"(It) may increase significantly once we are able to validate all this information," Padilla said.
"There have been a significant number that have been seen but again, we cannot include many of these," he added.
Another 71 security forces have been killed, reports said, along with 299 militants, while over 246,000 people have been displaced.
Duterte, who has called the IS invaders "dogs of hell," said that the jihadists are motivated only by murder and destruction, and had been planning the occupation of the city well in advance.
"It seems to be limitless supply. They were able to stockpile their arms," the president said.
"Some of those who traveled to the Middle East got contaminated, brought the ideology back home and promised to declare war against humanity."
Catholic News Agency reported that the terror group has been attacking other towns in southern Philippines as well, and last week jihadists destroyed a Catholic chapel, and desecrated consecrated hosts and religious icons.
The Bangsamoro Islamic Freedom Fighters, who have pledged allegiance to IS, carried out a nine-hour long attack on the town of Malagakit, robbing houses and stores at gunpoint, forcing hundreds of residents to flee.
Cardinal Orlando Quevedo of Cotabato condemned "in the strongest terms possible the wicked desecration of the Catholic Chapel of Malagakit in the parish of Pigcawayan …"
"If the BIFF wants to have an image as a 'respecter' of all religions, it must punish its members who perpetrated the odious desecration in Malagakit and educate all its members in strictly respecting other religions," he added.
– christian post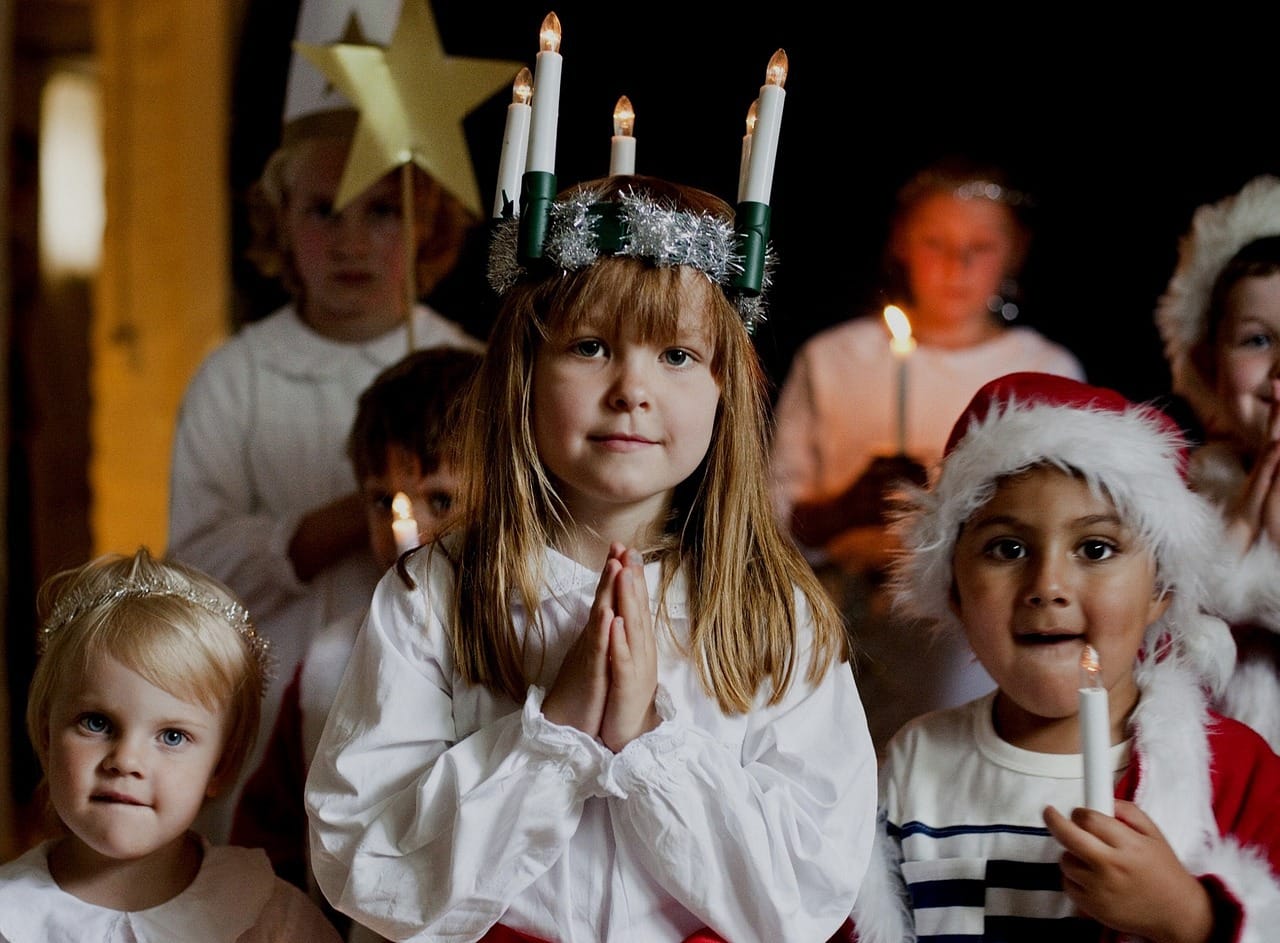 Sweden, June 26, 2017: Children at a Christian preschool in Sweden are no longer allowed to say grace at mealtimes, "Amen", or talk about the Bible, after a ruling by the Umeå municipality.
Visiting the preschool for an inspection, supervisors from the district said the activities run contrary to the Education Act, which forbids educational content during school time from containing confessional elements, and states that children at must always have the choice of whether or not to participate.
The municipality said it felt that children at the Salvation Army-run kindergarten were not given enough of an opportunity to opt out of saying grace at mealtimes.
"The Education Act can be interpreted in different ways," said the preschool's manager Britt Marie Mårtensson. She told STV she did not think grace at kindergarten would come under the umbrella of "education".
"As a confessional activity, we knew we could no longer have prayer time while children are at their desks where they learn, so we thought we would add grace as a nice feature during mealtimes," she said.
"We interpreted the law differently from the municipality," Ms. Mårtensson added, telling the Swedish broadcaster that children at the preschool now sing a rhyme which gives thanks to the sun and rain at mealtimes, instead of saying grace.
"It's sad because grace is a tradition, but the rhyme is also nice and it allows the kids to choose to whom and what they want to give thanks," said the kindergarten head.
Staff at the kindergarten were also prohibited from holding any more "Bible Snacktimes", an activity in which children and teachers discussed the contents of the Bible.
Preschools strategy planner at Umeå Municipality Pian Rosell explained whilst confessional elements are permitted at religious kindergartens and schools, they must not play any part in educational activities, admitting that lines are much more blurred at a preschool level.
"It isn't as hard to distinguish between activities which are educational and ones which aren't in elementary schools, because teaching happens in class, whereas when it comes to kindergartens it can be difficult to tell," she said.
– breit bart
Jalandhar, June 28, 2017: After the arrest of four persons in Tarn Taran video episode following which a violent protest was organised by Christian community leaders in Jalandhar on Sunday, leaders of the community on Tuesday announced to withdraw all protests across the state on the issue. They also appealed the people of their community to maintain peace. Talking to the media, bishop P J Suleman, who was flanked by representatives of various Christian organisations including Punjab Christian Movement (PCM), said they weresatisfied with the police action in this case.
"Already, police have arrested four culprits in this case and also assured us to arrest the fifth one soon," said the bishop. Asked about stone pelting on Punjab Roadways bus on Sunday, they said they had organised peaceful protest and had nothing to do with the violent protests. It could be the handiwork of some anti-social elements to defame the Christian community, they said.
– indian express
India, June 27, 2017: Under the leadership of Prime Minister Narendra Modi and his Bharatiya Janata Party, crackdowns on Christians have steadily increased. Five states currently ban conversion. Especially alarming is the impunity that follows hate crimes, which have targeted Christians and other faith minorities including Muslims.
For example, in the village of Jalalabad, extremists obstructed the water supply to a community of Christians, informing them that the water would flow again only if they discontinued church services. While village president Gupta said he could do nothing about it, some Christians believe the police are in collusion with the extremists, Express writer Katie Mansfield reported.
According to Open Doors President David Curry, the Indian government is actually supportive of Christian oppression. Also, it has become increasingly hostile to American NGOs, including Christian ministry Compassion International, which was forced to close its Indian operations earlier this year after nearly 50 years in the country. As a result, thousands of children lost access to food, medical care and tuition assistance.
"The ruling party of Prime Minister Modi does not even hide its agenda to drive out Christians by the year 2025," Curry wrote in a June 24 op-ed for The Hill. "Major news media reports in the country show his key advisors publicly bragging about this injustice perpetrated against the Christian community of India, comprised of an estimated 63 million Indian citizens."
In recent months, Hindu radicals have escalated violence against religious minorities in India, but the network news shows aren't talking about it.
According to advocacy group Open Doors, India is number 15 on the 2017 World Watch List – a compilation of countries with the highest anti-Christian persecution. In April 2017 alone, Open Doors saw 68 instances of persecution against the faithful, including two children. One third of those incidents involved physical beatings.
Modi will meet with Donald Trump in Washington today, but it is uncertain whether the topic of persecution – or the Indian government's recent enmity toward U.S. NGOs – will be addressed in that conversation.
In his op-ed, Curry exhorted the administration to bring the issue to light.
"President Trump has a window of opportunity to mitigate the worsening plight of persecuted Christians and those belonging to other faiths around the world—but that window won't stay open forever," the Open Doors president warned. "We are hearing some great words on religious freedom from this administration. Now we need to see some action."
As Curry mentioned, the Trump administration's verbal support of persecuted Christians has been encouraging. At last month's World Summit for the Defense of Persecuted Christians, Vice President Mike Pence spoke words of solidarity with oppressed Christians abroad, commenting that "no people of faith today face greater hostility or hatred than followers of Christ."
Calling the ISIS persecution of Middle Eastern Christians a "genocide," Pence affirmed the Trump administration's commitment to fighting terrorism and supporting buffeted believers abroad.
Yet, despite these words, Curry pointed to tangible examples of the U.S. government's failure to hold countries to account.
Noting our recent arms deal with Saudi Arabia, Curry called the compact a "massive miss for human rights."
"Striking deals with perpetrators of horrific religious persecution—with no accountability measures in place—is not helping our long-term interests in fighting terrorism," he pointed out.
Hopefully, the Trump administration – and the networks – will take advantage of the opportunity to hold Modi to account.
– life site