Kenya, June 14, 2017: Elly Ojiema, a Christian teacher from the village of Fafi in Garissa, north-east Kenya, was murdered by Al Shabaab militants last Wednesday night (14 June). Local Somali Muslims warned the Christian community that an attack was imminent and around 9pm on 14 June, armed men entered the school compound. Barnabas Fund's project partner in Garissa reported that "They found Elly under the bed and shot his leg, dragged him out and killed him by cutting his throat." Another Christian teacher who was also in the compound escaped.
The Somali-based Islamist group, Al Shabaab, has repeatedly targeted Christians in north-east Kenya. In October 2016, twelve believers were murdered at a guest house in Mandera. Most infamously, in April 2015, 148 people were killed when Al Shabaab attacked Garissa University and singled out Christians for execution. Last month (May 2017), Al Shabaab released a video showing a militant "graduation ceremony" which encouraged attacks on Kenyan Christians.
– barnabas persecution update
Egypt, June 26, 2017: The biblical narrative that the first Egyptian Dynasty descended from the biblical Ham, the son of Noah, as told in the book of Genesis, could well be supported by recent research based on DNA taken from Egyptian mummies, analysts said.
According to CNN, researchers from the University of Tuebingen and the Max Planck Institute for the Science of Human History in Jena, both in Germany, found "unexpected results" when decoding the genome of ancient Egyptians.
Their work, published online in Nature Communications, concluded that preserved remains found in Abusir-el Meleq, Middle Egypt, were the closest genetic relatives of Neolithic and Bronze Age populations from the Near East, Anatolia and Eastern Mediterranean Europeans.
"We found the ancient Egyptian samples falling distinct from modern Egyptians, and closer towards Near Eastern and European samples," the researchers noted. "In contrast, modern Egyptians are shifted towards sub-Saharan African populations."
What this means, according to commentary in Breaking Israel News, is that the latest scientific findings correlate with biblical accounts, such as Genesis 10:5-6, which states:
"Of these were the isles of the nations divided in their lands, every one after his tongue, after their families, in their nations. And the sons of Ham: Cush, and Mizraim (or Egypt according to the New International Version of the Bible), and Put, and Canaan."
Adam Eliyahu Berkowitz of BIN said: "According to the Bible, Mizraim settled in Egypt whereas Cush settled in Africa, establishing two distinct and separate nations that did not share a common heritage. The scientific theory implies the origins of Africa and Egypt were the same."
The research is based on 166 samples from 151 mummified individuals in Abusir el-Meleq dating back 1,300 years of Egyptian history, from about 1388 BCE to 426 CE.
Using DNA capture techniques, the researchers "successfully obtained complete human mitochondrial genomes from 90 samples and genome-wide SNP data from three male individuals passing quality control."
Professor Johannes Krause of the Max Planck Institute explained that previous DNA analysis of mummies has been treated with skepticism.
"When you touch a bone, you probably leave more DNA on the bone than is inside [it]," Krause said. "Contamination is a big issue. … Only in the last five or six years has it become possible to actually study DNA from ancient humans, because we can now show whether DNA is ancient or not by [its] chemical properties."
He added that he expects there "will be a ton of ancient Egyptian mummy genomes [mapped] in the next couple of years," with the research just beginning.
As BNI pointed out, the new findings coincide with the Dynastic Race Theory by archaeologist David Rohl, who believed that ancient Egyptians arrived over sea from Mesopotamia, conquered the Nile Valley, and established the first Egyptian dynasties.
Rohl's theory was based on the biblical account of Ham, who moved with his people from Mesopotamia to settle in Egypt after the Great Flood.
Rohl led an expedition in 1988 into Wadi Hammamat, a dry river bed in Egypt's Eastern Desert, which studied ancient wall drawings depicting longs boats with as many as 70 oarsmen.
The drawings are said to have conformed to the archaeologist's theory of an influx of Mesopotamian elite who arrived in Egypt by sailing around the coastline of the Arabian Peninsula into the Red Sea.
– christian post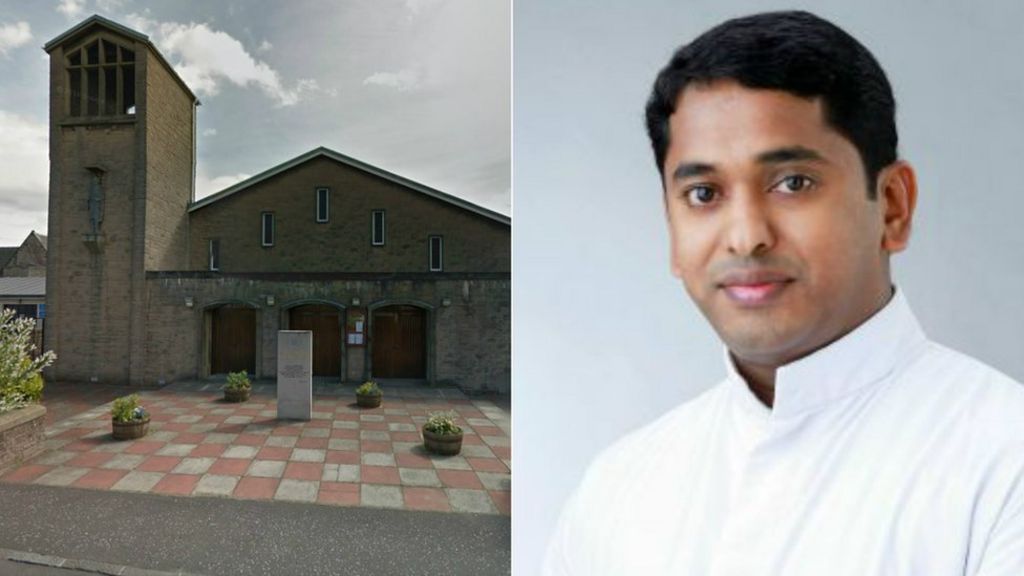 Kerala, June 26, 2017: Senior Congress leader Ramesh Chennithala on Saturday wrote to External Affairs Minister Sushma Swaraj asking for a probe into the death of a Kerala priest in Scotland.
Catholic priest Martin Xavier's family was told a few days back that he was missing.
"But then the news came today (Saturday) that his body was found on an Edinburgh seashore," the Leader of Opposition said.
He asked Sushma Sawraj to take up the case of "the mysterious death of the young priest" with the Scottish authorities.
Chennithala has requested the Minister to help bring Xavier's body to his hometown near here. He said steps must be taken to ascertain the cause of death of the priest, who was earlier reported missing from his room and church.
Xavier belonged to the CMI congregation of the Catholic Church and ordained a priest in 2013. Since July 2016, he was in Scotland to pursue his PhD.
Xavier was the parish priest of the St Francis Xavier's Church in Scotland, and was also pursuing his studies simultaneously.
According to his relatives, since Thursday there has been no contact with Xavier as his mobile was not available.
– ians
India, June 26, 2017: In recent months, Hindu radicals have escalated violence against religious minorities in India, but the network news shows aren't talking about it.
According to advocacy group Open Doors, India is number 15 on the 2017 World Watch List – a compilation of countries with the highest anti-Christian persecution. In April 2017 alone, Open Doors saw 68 instances of persecution against the faithful, including two children. One third of those incidents involved physical beatings.
Under the leadership of Prime Minister Narendra Modi and his Bharatiya Janata Party, crackdowns on Christians have steadily increased. Five states currently ban conversion. Especially alarming is the impunity that follows hate crimes, which have targeted Christians and other faith minorities including Muslims.
For example, in the village of Jalalabad, extremists obstructed the water supply to a community of Christians, informing them that the water would flow again only if they discontinued church services. While village president Gupta said he could do nothing about it, some Christians believe the police are in collusion with the extremists, Express writer Katie Mansfield reported.
According to Open Doors President David Curry, the Indian government is actually supportive of Christian oppression. Also, it has become increasingly hostile to American NGOs, including Christian ministry Compassion International, which was forced to close its Indian operations earlier this year after nearly 50 years in the country. As a result, thousands of children lost access to food, medical care and tuition assistance.
"The ruling party of Prime Minister Modi does not even hide its agenda to drive out Christians by the year 2025," Curry wrote in a June 24 op-ed for The Hill. "Major news media reports in the country show his key advisors publicly bragging about this injustice perpetrated against the Christian community of India, comprised of an estimated 63 million Indian citizens."
Modi will meet with Donald Trump in Washington today, but it is uncertain whether the topic of persecution – or the Indian government's recent enmity toward U.S. NGOs – will be addressed in that conversation.
In his op-ed, Curry exhorted the administration to bring the issue to light.
"President Trump has a window of opportunity to mitigate the worsening plight of persecuted Christians and those belonging to other faiths around the world—but that window won't stay open forever," the Open Doors president warned. "We are hearing some great words on religious freedom from this administration. Now we need to see some action."
As Curry mentioned, the Trump administration's verbal support of persecuted Christians has been encouraging. At last month's World Summit for the Defense of Persecuted Christians, Vice President Mike Pence spoke words of solidarity with oppressed Christians abroad, commenting that "no people of faith today face greater hostility or hatred than followers of Christ."
Calling the ISIS persecution of Middle Eastern Christians a "genocide," Pence affirmed the Trump administration's commitment to fighting terrorism and supporting buffeted believers abroad.
Yet, despite these words, Curry pointed to tangible examples of the U.S. government's failure to hold countries to account.
Noting our recent arms deal with Saudi Arabia, Curry called the compact a "massive miss for human rights."
"Striking deals with perpetrators of horrific religious persecution—with no accountability measures in place—is not helping our long-term interests in fighting terrorism," he pointed out.
Hopefully, the Trump administration – and the networks – will take advantage of the opportunity to hold Modi to account.
– mrc
India, June 26, 2017: The Vishva Hindu Parishad (VHP) attacked the National Minorities Commission (NCM)'s move to set up a helpline for Muslims, saying both the commission and the ministry of minority affairs should be scrapped.
The ministry is under NDA's lone Muslim minister Mukhtar Abbas Naqvi.
A resolution to this effect was passed on Sunday at the conclusion of the two-day central governing council's meet held at the Swaminarayan Temple at Vadtal in Gujarat. This was a formal reiteration of the demand the VHP first made on June 20.
"Such helpline projects a picture that atrocities against Muslims have reached such proportions that the extreme step of opening a helpline had to be taken up," said VHP joint secretary Surendra Jain in a statement.
Addressing reporters, Jain alleged this move of the NCM will eventually strengthen feelings of separatism among "Muslim and Christian extremists" in the country.
"Isn't the National Human Rights Commission (NHRC) more than enough to safeguard the rights of all the citizens of the nation," Jain asked.
He demanded that the NHRC should be empowered while the minorities commission should be scrapped.
The VHP resolution also said Pakistanis and separatists had been using the exact analogy to justify the anti-national activities.
It further said events unfolding in the world prove the point that the extent of rights Muslims enjoy in India cannot be matched with Muslims of the Islamic countries. It said Christian organisations have also been following the footsteps of the commission.
The VHP alleged that there was a political agenda behind such campaigns, even as most of the complaints (made by minorities) in the past have been proven to be baseless.
"The Supreme Court in 2005 had directed the commission to take initiatives to end this anti-national practice of minoritism. Instead, it is increasing the feeling of disintegration. By showing themselves as victims, jihadis and Christian missionaries are trying to gain sympathy. Due to this, some selfish and short-sighted politicians dare to say that stone-pelters are freedom fighters," the resolution said.
In the resolution, the VHP has challenged the NCM to an open debate to clarify whether jihadis and missionaries are the attackers or victims.
Citing an example of a Muslim mob allegedly beating Hindus in Rajasthan, the resolution also talked about 'love-jihad.'
It mentioned the Saharanpur violence to drive the point that "jihadis do not even spare Dalits". It alleged that "jihadis and missionaries attack other minority communities and Buddhists in north India and Sikhs in Punjab are being forced to convert."
When asked about the violence allegedly committed by gau-rakshaks in name of protecting cows, Jain said they are "respectable citizens" of this country.
"Now a days, gau rakshaks are being portrayed in poor light and even humiliated for saving cows. They are not goons. They are the protectors of law. They deserve respect for what they do. We want the Centre to bring a law to ban cow slaughter across the country," said Jain.
– hindustan times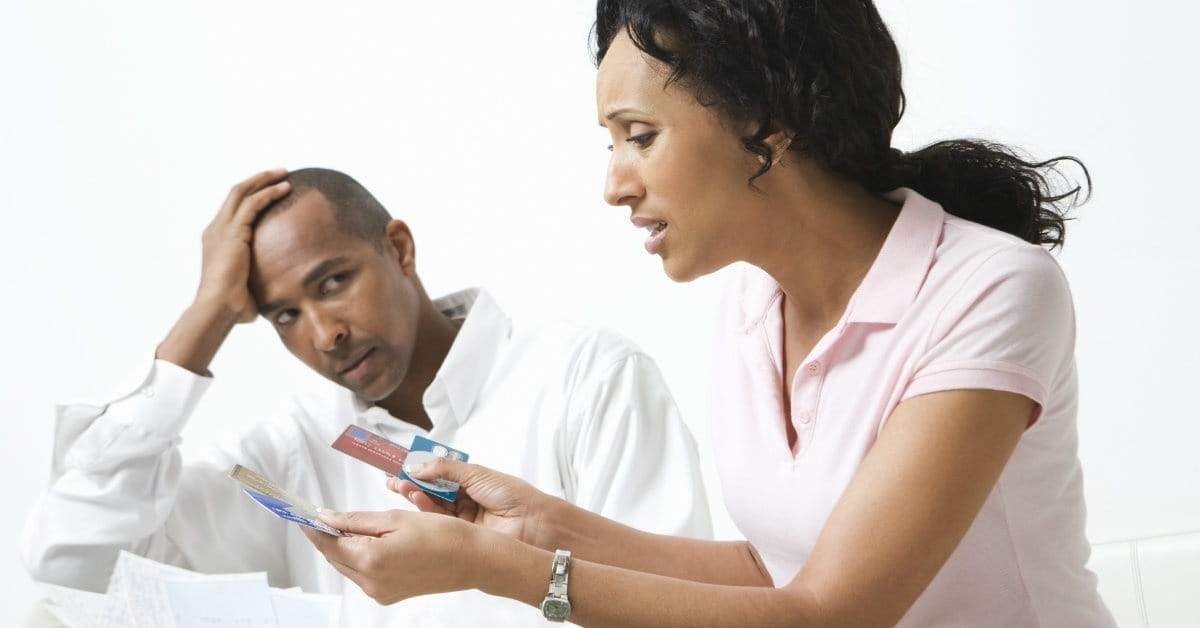 "Want to head to the mall with me?" my friend asked one Friday evening.
"Actually, I do need stuff for the kids," I said. "Great sales are going on."
I hopped in her car and she began, "I'm so mad at Jim. I'm actually furious. Ignoring my point of view, with most of our credit cards maxed out, he put a down payment on a boat. He knows how I feel about that. But he did what he wanted."
My friend's money disagreements were as familiar to me as our shopping trips. Gene and I had the same misalignments of our priorities. I was the saver and he the spender. And we, too, had the same arguments.
"So," my friend continued, "I think I'll show him that I can also spend money. In fact, I will get that ring I've been wanting for a long time. If he can do what he wants, so can I."
Should a financial counselor have been riding in the back seat, no doubt, he would have given his professional assessment. And the truth about relationships and money would have been echoing loudly.
So often, as experts agree, money is often misused, abused and used to accuse. In the case of my friend, the boat and the ring were weapons to be used against each other.
Gene and I had to work hard to overcome that struggle and set up a budget. But sadly, my friend's marriage ended in divorce before the last payment on the boat was made.
Unchecked differences in handling money that lead to discord are Satan's effective weapons. They cause emotional separation from the one to whom we said "I do."
But what we do instead is bring our relationship in the red when we do these five things:
1. Being Convinced Money Means Security
That was me. I had come from Bolivia. And with scarcity of every aspect, money to buy food had been a priority. Therefore, making sure we had a nice savings cushion was vital for me. And when Gene wanted to invest our savings in a business venture, I cringed at the risk. I resisted and he felt stifled by my lack of vision.
Fights and more fights dampened our romance. He was unhappy because I put a stop to his seemingly sound financial decisions. And I felt dismissed because he didn't heed my warnings.
Solution: I changed. My eyes had to be focused on God as my true provider and source of my security. And I began seeking His wisdom to guide Gene's financial decisions. I trusted more in God to shield us as we remained true to our tithing commitment.
2. Choosing to Have Separate Accounts
Today more than ever, assertions of our own individuality are encouraged and keeping his and hers accounts is a popular concept. But does this separation truly reflect the union God instructs in marriage?
Popular author and radio host, Dave Ramsey writes, "Marriage is a partnership. The preacher said, 'and now you are one.' Both parties need to be involved in the finances. Separating the money and splitting the bills is a bad idea."
"For this reason a man will leave his father and mother and be united to his wife, and they will become one flesh." (Genesis 2:24)
Solution: Realize that it's illogical to be one flesh, one heart, and one in goals, but two in finances.
3. Using Money as a Symbol of Status, Prestige, or Success
Wayne and Mary* had returned from a counselor session. Their problem that had separated them for over a year had surged because of Wayne's drive to create a specific status.
The relentless climb to the top of his company had blinded him from seeing how he had neglected his family. His frequent business trips and long hours in the office created distance between he and Mary. The more she expressed the need to have him home and be part of the children's lives, the more he resisted.
His goal was to become a successful executive and thus, be a better provider for the family. And for the children, he would set an example of hard work needed to succeed.
Solution: They both came to a point of reconciliation when God became their focus. They made Him the Lord of their lives. Wayne recognized his mistaken values and goals. Mary realized the demands she made upon him without first seeking God's intervention.
4. Avoiding Discussing the Topic
No spouse enjoys tension, fights, or disagreements. And to stay away from the unpleasant encounters, couples have chosen to ignore the elephant in the room. Often it's so big others notice it, but they choose to overlook it. Couples who avoid confrontation often end up with resentment stored inside until it leads to financial ruin or emotional disaster.
Solution: The Bible says in Matthew 5:9, "Blessed are the peacemakers, for they will be called sons of God."
Many times, in order to "make" peace, issues need to be aired out, details analyzed, emotions and feelings shared. Peace cannot reign when emotions of resentment, worry, and fear rumble inside. Peace brushes a relationship when open communication, kind understanding, and committed obedience to God's ways rule in a marriage.
5. Placing Blame
How good it feels to put the blame on the other spouse because in a distorted sort of way, it gives us a way out. Blaming the other sets us free to say, "It's not me; it's you who's the problem." And in doing so, the real "us" is revealed.
"How couples handle money says a lot about how they see themselves," says Joan Atwood, a New York marriage and family therapist and professor of counseling and mental health professions at Hofstra University.
Blaming our spouse speaks of our own anxiety and inability to be open to a reasonable solution.
And to make it worse, "…opposites often attract. Spenders attract hoarders, and worriers attract avoiders," Dr. Atwood said.
"Even in relationships where styles are similar, one partner may push the other into change. Spenders will fight to be the super-spender, thus forcing the other to become more of a hoarder in order to set a boundary," she said.
Then blame fuels the flame that turns into the fire of resentment.
Solution: No one but God can change a person. And He begins that change when we choose to apply love, the genuine love outlined in 1 Corinthians 13:4-6, "Love is patient, love is kind. It does not envy, it does not boast, it is not proud. It is not rude, it is not self-seeking, it is not easily angered, and it keeps no record of wrongs."
In our 40 years of marriage, at one time or another, Gene and I have fallen in each of these five traps. But when investing in our relationship, we bought stock in God's Word. We receive dividends of His provision. We consistently deposit our tithes. And each month, we count on a large balance of God's grace to carry us.
– cross walk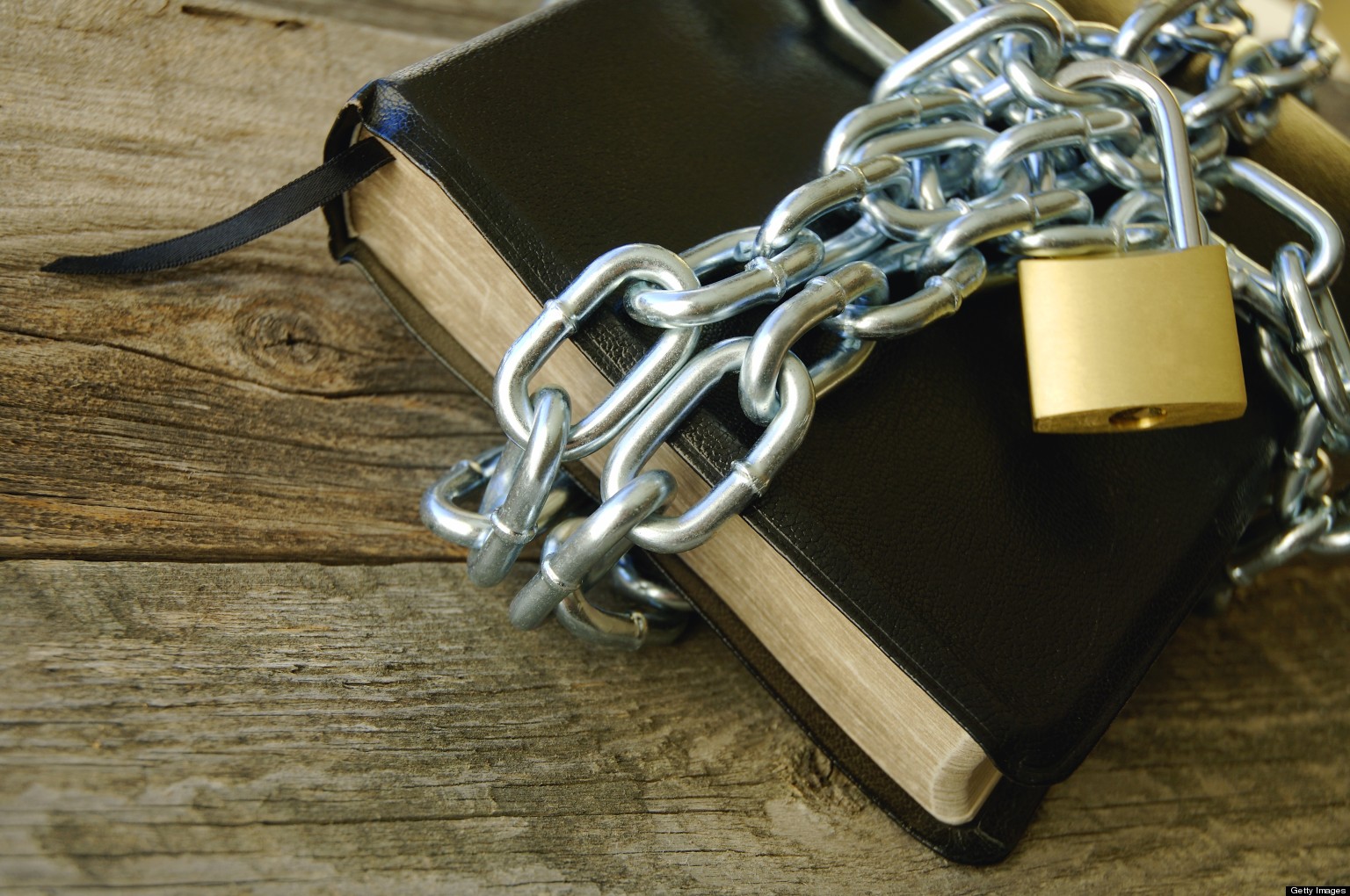 U.S., June 23, 2017: The United States Tenth Circuit Court of Appeals has ruled against a Kansas Catholic woman who claims that she was ordered by police to stop praying in her own home.
On Tuesday, the three-judge panel voted to uphold a judge's dismissal of Mary Anne Sause's lawsuit against two Louisburg officers, who she said demanded to be allowed into her home and wouldn't tell her why they were there. She alleged that when she began praying, the officers, who were there because of a noise complaint, ordered her to stop.
An opinion written by Judge Nancy Moritz states that the court assumes that "the defendants violated Sause's rights under the First Amendment" by repeatedly mocking her, ordering her to stop praying "so they could harass her," insisting that she reveal scars from a double mastectomy and threatening her with arrest.
"But this assumption doesn't entitle Sause to relief. Instead, Sause must demonstrate that any reasonable officer would have known this behavior violated the First Amendment," the judge argued, citing the 2011 Supreme Court ruling in Ashcroft v. al–Kidd, which asserts that the former U.S. attorney general could not be personally sued for the jailing of a U.S. citizen after the events of September 11, 2001.
"But while the conduct alleged in this case may be obviously unprofessional, we can't say that it's 'obviously unlawful,'" the judge added. "It certainly wouldn't be obvious to a reasonable officer that, in the midst of a legitimate investigation, the First Amendment would prohibit him or her from ordering the subject of that investigation to stand up and direct his or her attention to the officer — even if the subject of the investigation is involved in religiously-motivated conduct at the time, and even if what the officers say or do immediately after issuing that command does nothing to further their investigation."
First Liberty Institute Deputy General Counsel Jeremy Dys, who represents Sause, said in a statement that the court's "harsh criticism of the officers' conduct in this case supports our First Amendment claim."
"No one should face the prospect of being arrested for praying in their own home," Dys said.
The First Liberty Institute said in a press release that the government defended the police officers by arguing that the Free Exercise Clause of the First Amendment only "protects an individual's right to choose a religion." Sause's attorneys argued that the government's argument misconstrues the fact that the First Amendment protects the right to exercise faith.
"While Ms. Sause's appeal was ultimately unsuccessful, the court stated clearly that Sause's First Amendment rights may have been violated, but the legal doctrine of qualified immunity shields the officers from any liability," First Liberty Institute stated. "The concurring opinion condemned the police officers' 'extraordinary contempt of a law abiding citizen.'"
No indication was given if Sause will file an appeal with the Supreme Court.
– christian post
Europe, June 22, 2017: Both Islamic State and Al Shabaab (who are affiliated to Islamic State's rival, the Al Qaeda terror group) have this week urged their followers in the West to attack targets in their own countries. On 14 June, Al Shabaab's deputy leader released a statement on their Andalus radio station calling for attacks on US and British interests worldwide. (Andalus is the Islamic name for Spain, parts of which were under Islamic rule until 1492 and therefore seen by Islamists as a main target for jihad.)
On 12 June, IS released an audio urging Muslims living in Europe, the US, Russia and Australia to carry out attacks in their own country and commending IS attacks in the Philippines, where they have specifically targeted Christians. The audio was released on the same day that IS released a video showing the execution of Christians near the Philippines city of Marawi.
– memri
Cotabato, June 25, 2017: Cardinal Orlando Quevedo of Cotabato has condemned "in the strongest terms possible" the reported desecration of a Catholic chapel by terrorist gunmen in the southern Philippines on June 21.
The incident, in the village of Malagakit, happened when about 300 gunmen of the Bangsamoro Islamic Freedom Fighters (BIFF) attacked Pigcawayan town, resulting in the displacement of hundreds of residents.
The BIFF, a breakaway group of the Moro Islamic Liberation Front that has signed a peace deal with the government, has pledged allegiance to the so-called Islamic State group.
Chief Inspector Reylan Mamon, the Pigcawayan police chief, said the gunmen destroyed religious images inside the chapel.
"The crucifix and images of the Virgin Mary and Jesus Christ were destroyed while the sacred hosts were thrown all over the floor," the police chief told ucanews.com
Cardinal Quevedo described the desecration of the chapel as "wicked."
"Such acts are similar to the desecration of a mosque and the sacred Quran by non-Muslims. Both desecrations are gravely sinful," said the prelate.
Cardinal Quevedo challenged the leaders of the BIFF to punish its men who desecrated the chapel.
"If the BIFF wants to have an image as a respecter of all religions, it must punish its members who perpetrated the odious desecration and educate all its members in strictly respecting other religions," said the prelate.
The cardinal called on Catholics in Pigcawayan to restore the sacredness of their chapel.
Last month, terrorist gunmen also desecrated St. Mary's Cathedral in Marawi, some 150 kilometers from Cotabato.
The gunmen were seen on a video destroying religious images and burning the cathedral.
The siege entered its second month this week with government forces retaking several areas of the city occupied by the gunmen.
Governor Mujiv Hataman of the Autonomous Region in Muslim Mindanao has branded the desecration of sacred sites as "un-Islamic."
"These terrorists are nothing but hypocrites who undermine the true essence of Islam," said the governor.
The attack in Pigcawayan has displaced some 1,707 individuals and suspended classes in 14 schools, affecting at least 4,000 elementary and high school students.
The military said pursuit operations against the gunmen were continuing.
– ucan
Utter Pradesh, June 24, 2017: Four families claim they were beaten with sticks in India's Utter Pradesh state and forced to take part in Hindu rituals.
They claim other Christians have been targeted in Jalalabad village, Ghazipur District and the targeted hate campaign is affecting their livelihood after the extremists cut off the water supply to their crops.
The attack comes as India records more than 250 attacks on Christians in the country so far this year.
India has seen persecution levels rise dramatically in the last four years with up to 15 violent attacks on Christians every week in 2016, according to advocacy charity Open Doors.
Tensions have escalated between Christian communities and Hindu extremists with five states in India banning people from converting to Christianity.
Christian villagers in Jalalabad accused police of colluding with their attackers by ordering their water supply to be shut off.
The families say they have been told if they stop holding church services the water will be restored.
Sasikala Kumari told Morning Star News: "How will we survive if we don't grow our crops? They have all joined together and are conspiring against us."
The victims say they were beaten with sticks and accused of forcing Hindus to convert to Christianity.
It is claimed the families were ordered to take part in Hindu rituals with the village chief leading the mob.
Village President Gupta said he cannot prevent the Hindus from cutting off the Christians' water.
He said: "As far as the problem about the supply of water, it's personal. If nobody in the village wants to sell them water from the bore wells, it's their personal choice."
There are an estimated 63 million Christians in India with 80 per cent of the country's 1.3 billion population identifying as Hindu.
After Bharatiya Janata Party's victory in state elections, emboldened Hindu extremists are attacking Christians and other minorities, according to human rights activists.
– express