Kerala, June 25, 2017: A 33-year-old Keralite priest who was missing from last four days was found dead on a beach in Edinburgh in the United Kingdom, according to information received by Church sources here on Saturday.
External affairs minister Sushma Swaraj condoled the priest's death and asked the Consulate General of India in Edinburgh to provide help.
"I am sorry Father Martin Xavier has been found dead on the Dunbar beach. My heartfelt condolences. @IndiaInScotland will provide all help," she said in a tweet.
A message about the death of Martin Xavier Vazhachira, belonging to the CMI Congregation, was received by the Carmelites of Mary Immaculate provincial here from the Archbishop of St Andrews in Edinburgh this morning.
The message said the priest, hailing from Pulinkunnu in Alappuzha district, was found dead by Edinburgh police.
Details would be available only after Tuesday, a CMI official told PTI.
The priest served at St John the Baptist Church, Corstorphine in Edinburgh.
Meanwhile, Opposition Leader in State Assembly Ramesh Chennithala asked External Affairs Minister Sushma Swaraj to take immediate steps to bring the priest's body to India.
In a letter to Swaraj, Chennithala said the body was found under mysterious circumstances on a beach and sought a comprehensive probe into his death.
– times of india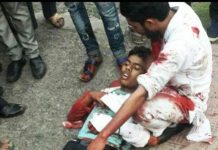 India, June 25, 2017 : A CPI(M) delegation comprising Polit Bureau members Brinda Karat, Md. Salim (M.P.) Surinder Malik (Haryana State Secretary), Asha Sharma (Delhi State Secretariat member) Satbir Singh and other local leaders went to the village of Khandavli in Haryana and met the family members of Junaid, Shakir, Hashim who were lynched by a criminal communal mob on the Delhi-Mathura local train two days ago.
The delegation assured the grieving family, father Jalaluddin and mother Saira and others of their support and solidarity against the heinous crime committed by communally motivated criminals against their sons. The delegation condoled the death of 15-year-old Junaid and expressed sorrow at the grievous injuries to Shakir and Hashim.
Saira, the mother, told the delegation that it was with a lot of sacrifice that she had brought up her sons and educated them. Junaid had just completed the course at the Madarsa in Surat, Gujarat and it was to celebrate that, that she had given him and his brothers 1500 rupees to buy new clothes.
She wept when she said that he was on roza fast and therefore he had not had even a drop of water the day he was killed. She said, "My son was rushing back to break fast, but I could not even give him his last morsel."
Not a single Government or ruling party functionary has contacted the family or expressed sorrow at what has happened. The brothers and father of the deceased Junaid were called to the Police station at several times but the police has arrested only one accused in the case.
Incident happened on June 23 when Junaid, Hashim, Shaqir and Mohsin were returning to their home after shopping for Eid from Sadar Bazar of Delhi. They were returning to Ballabhgarh of Haryana by Delhi-Mathura bound EMU express. According to the statement submitted by Hashim, fellow train passengers started abusing them as soon they boarded the train from Tughlaqabad. When the four Muslim guys resisted, they were beaten up. Meanwhile other train passengers joined the public beating of these four men.
Two persons from the mob took out knives and stabbed four of them. 16-year-old Junaid could not bear the beating and died on the spot. Two other victims are being treated at a hospital in Palwal.
Incident was motivated entirely by communal considerations because the mob threw the skull caps and grabbed beards of victims. Initial attackers incited other passengers to join them in the lynching. CPI(M) has alleged that if such incidents can occur in a crowded train, it is because the perpetrators are confident of political support and patronage.
Among the major demands made by CPI(M) are identification of the political connections of the criminals and appropriate action, compensation for the family and proper free treatment for injured Shakir and Hashim. CPI(M) has also said to organize protest for the same.
Meanwhile GRP superintendent Kamaleeep Goyal talked with media and told that Police has suspected four people who were the initial attackers in the case, although Goyal has refused to disclose the names of the accused. Police is also in pursuit of murder of weapon. Based on the complaints, police has added IPC section 298 to the case which is for uttering words with deliberate intent to wound religious feeling of any person.
– tcn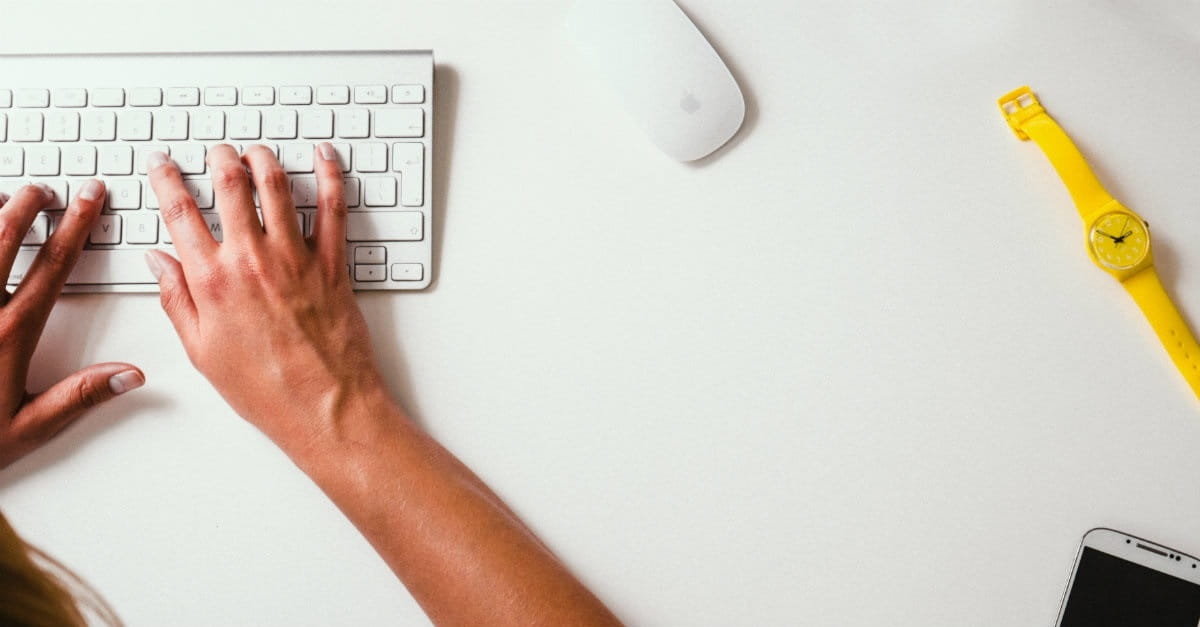 Thousands of books offer advice on how to prioritize, simplify, and get work done. And yet, long before the experts hit the scene with their Rolodex, DayTimers, and Gantt Charts was our God. He modeled how to complete the work, and once the work is completed, how to rest.
If we follow Exodus 20:9-10, we see God's process for work: "Six days you shall labor, and do all your work, but the seventh day is a Sabbath to the Lord your God." God's instruction is to do "your" work, so first we identify the right work to do. Then we labor for six days, which requires dividing the project into tasks sufficient for each day. Next, we must complete the work, undistracted by the weights and sin around us. Which leads to the final step: rest.
Step 1: Identify Your Work
Part of the commandment to keep the Sabbath is God's instruction to complete "your" work. That means we need to know what work is ours. He knows us better than we know ourselves. By relying on his direction through prayer and Bible study, we can take the first step to being productive: Identify the right work.
More than once, I've jumped into a project before I knew if it lined up with God's purpose; the right goal is to build God's kingdom. God tells us, "Seek first the kingdom of God and his righteousness, and all these things will be added to you" (Matthew 6:33). I can waste a lifetime chasing my dreams and seeking my kingdom rather than his, but what a loss that would be.
Before jumping into a project—at home, on the job, or in ministry—we need to know what God is calling us to do for his kingdom. Distinguishing God's will from my agenda is not easy. I may be praying, "Lord, show me your will," but what I'm secretly asking is, "Lord, show me what will make me happy." Instead of trying to figure out what will make me most comfortable, I need to ask the Lord what will move his kingdom forward. Recognizing God's calling requires spending time with him, away from distractions, praying like Jesus prayed: "Your kingdom come, your will be done, on earth as it is in heaven" (Matthew 6:10).
Step 2: Divide Your Work
Sometimes a project is so overwhelming, we don't know where to start. Other times, we underestimate its complexity. Faced with the daunting responsibility of feeding a crowd, Jesus had a plan and knew what steps he would take to complete the task:
Lifting up his eyes, then, and seeing that a large crowd was coming toward him, Jesus said to Philip, "Where are we to buy bread, so that these people may eat?" He said this to test him, for he himself knew what he would do. (John 6:5-6)
In the Bible, we see a pattern of dividing the work to accomplish one day's work at a time. Jesus took three years to complete his earthly ministry. God took six days to complete the work of creation. Beginning with the creation of day and night on day one, and ending with the creation of man on day six, God did one day's work each day, and in the right order. He worked consistently until the work was completed.
Jesus could have miraculously fed the 5,000 instantaneously with manna like God had done in the past, but he didn't. He had a plan to feed the crowd by distributing a young boy's loaves and fish and then gathering up all that was left.
Managing our workflow means recognizing the tasks needed to complete a complex project and then doing one day's work at a time. Worrying about tomorrow's work will paralyze us, but God's Word tells us that one day at a time is sufficient (Matthew 6:34).
Step 3: Complete Your Work
As a society, we've gotten used to skipping from one activity to the next. Some people insist they can multitask, but I've learned I don't do that very well. I need to remove distractions so I can focus on the work in front of me.
In Hebrews, we're told to lay aside the distractions and sins that would slow us down from accomplishing the task God has set before us:
Therefore, since we are surrounded by so great a cloud of witnesses, let us also lay aside every weight, and sin which clings so closely, and let us run with endurance the race that is set before us, looking to Jesus, the founder and perfecter of our faith. (Hebrews 12:1-2)
Jesus worked consistently, and he worked hard. He was able to complete more work than we could record in a book (see John 21:25). God completed his work of creation, and each day he "saw that it was good" (Genesis 3:10).
Likewise, we need to finish our work.
Step 4: Rest
Rest is not simply sleeping, nor is it relaxing on a vacation. Rest is something we can only enjoy when we complete the task set before us by God.
In his sermon series Give Yourself a Break, Pastor Colin defines rest as completion. Many of us have a problem resting because we haven't finished our work. If we fail to use our time wisely during the workweek, resting when we should be working, we'll find we have work to do when we should be resting.
Rest comes when we complete our work.
As believers, not only can we enjoy physical and mental rest, but we have the privilege of enjoying another rest, and that is the "Sabbath rest" for our souls.
God the Father entered into a Sabbath rest when he completed the work of creation in six days. Jesus also finished his work when he died on the cross and resurrected three days later.  Because of Christ's finished work, we are invited to enter into a spiritual Sabbath rest ourselves:
So then, there remains a Sabbath rest for the people of God, for whoever has entered God's rest has also rested from his works as God did from his. (Hebrews 4:9-10)
This "Sabbath rest" is a gift to believers who trust Christ's finished work on their behalf, and we anticipate it as we complete our work and rest well right now.
– cross walk
U.S., June 23, 2017: From selling drugs to joining the Navy SEALs, actor Remi Adeleke is giving God all of the credit for his role in the new blockbuster movie, "Transformers: The Last Knight."
Adeleke, who plays a TRF lieutenant in the film that released in movie theaters nationwide on Tuesday, made his I AM SECOND debut where he spoke about his childhood growing up in the Bronx, New York, and the absence of a male role model in his life which led to him stealing from his mother and selling drugs. His father was a well-known engineer in Nigeria, but following his death in 1987 Adeleke and his mother moved to New York City.
In 2002, Adeleke joined the Navy SEALs and began training in Alaska after he heard a voice urging him to go.
"One day I was laying in bed, a voice kept on pressing upon me that I needed to join the military," he recalled in his I AM SECOND testimony. "While I would walk through this wilderness I had time to reflect in the silence. I started thinking about how I treated my mom and people I love."
The yearning for a paternal presence turned into one of the lowest points of Adeleke's life where he contemplated suicide. It was then that he began to call on the name of Jesus.
"I started having suicidal thoughts. I was at the lowest point of my life," he recalled. "I didn't know anything about the Bible but I just literally began to cry out to Jesus."
Adeleke began to surround himself with other Christians who were serious about embodying biblical principles.
"All I wanted to do was to be with Him," he recalled.
After spending 13 years in the military, Adeleke said God told him, "it's time for you to move on."
But Adeleke found himself growing angry with God when opportunities were not awaiting him after he retired from the Navy SEALs. Adeleke expected his phone to be ringing off the hook. Instead, he found himself worrying about how he would take care of his wife and unborn baby with only six months-worth of savings.
"We contemplated getting a divorce," Adeleke admitted. "I got so frustrated. I got mad at God. "
God didn't forsake Adeleke and his family. A Hollywood film advisor whom he previously worked with on a television show was looking to cast him for "Transformers."
"She said, 'I've been trying to find you for a movie that is filming tomorrow. 'The Transformers,'" Adeleke recounted. "The director was Michael Bay, the same one who inspired me to be a SEAL."
Looking back at his testimony, the budding actor believes God had a hand in it all.
"You know, when I look at my story from the Bronx, to the military, to a marriage, being a father, now having a career in acting — if there's one word to sum it up: God,"  said Adeleke, who's the father of two young children. "He's been with me throughout my entire life. He's used it all to bring me to where I'm at today."
When speaking to the Life of Valor men's ministry created by another Navy SEAL, Adeleke said he's now using all of those experiences to glorify God.
"I truly believe that God allowed me to go through all that I went through in order to make me the man I am today," he said. "He was building my story; a story that would one day be used for His glory."
– christian post
China, June 22, 2017: A group of Protestant Christians were arrested in southern Guangdong. When they refused to sign a statement confessing participation in a "evil cult", they were imprisoned.
Any group labelled "evil cult" is immediately outlawed. The expression suggests its religious practice hurt its followers and can spark violence against the group.
For quite a while, the government has been involved in a campaign against "underground churches and evil cults", lumping together sects and religious communities.
Two years ago, two members of a sect called the Church of the Almighty God were executed for causing the death of a woman in Shandong. The sect was called "evil cult".
For the government, the label can be used against any religious expression that is not under its control, and this can encourage ordinary Chinese to see religion as an "evil thing".
The people accused in the aforementioned case of "evil cult" belong to the Fengle Church, a house Church in Jiangmen.
On 12 June, police came to the home of Ruan Haonan. Called Mengai (dream house), his house was used for prayer meetings.
Ruan was grabbed to get him to confess that he practiced an evil cult. When he refused, he was taken to prison. After searching the premises, police took away a number of bibles.
According Rev Li, head of the community, no one else was in the house at the time of the raid. Later that night, Ruan's pregnant wife, Luo Caiyan, was taken from their home. She was released when her husband was moved to the detention centre.
Additionally, Luo's sister and Rev Li's wife were also taken into custody and interrogated. In order to be released, they were forced to sign a statement saying they had participated in a cult.
in a piece published by the New York Times on 17 June 2014, Chinese novelist, Murong Xuecun wrote: "On June 1, a CCTV report outlined the 'six characteristics of evil cults', which a legal 'expert' said included the cult of personality, immorality and restrictions of individual and spiritual freedom." However, "I realized that the name of the biggest cult is hidden in plain view: the Communist Party."
– asia news
Pakistan, June 22, 2017: Pakistan officials say a South Korean national who it accused of using a business visa to preach the Gospel inside the Islamic republic has been expelled from the country.
The news comes after two Chinese nationals believed to be associated with the South Korean were killed last month by Islamic militants affiliated with the Islamic State terror group.
"Investigations have revealed that the South Korean national went to Pakistan on a business visa, set up an Urdu academy in Quetta and got involved in illegal preaching activities," a Ministry of Interior official told ucanews.com this week. "We have revoked his visa and asked him to leave the country."
According to World Watch Monitor, the South Korean national is Juan Won-seo. Pakistani officials told ucanews.com that 24-year-old Lee Zingyang and 26-year-old Meng Lisi, who were abducted and killed last month, were preaching Christianity under Won-seo's guidance.
However, the Hindustan Times reports that South Korea has rejected Pakistan's claims that Lee and Meng, who were in the country on the premise that they were Mandarin teachers learning Urdu, were preaching Christianity. A South Korean official told the news outlet on June 14 that there is no evidence from Pakistan to backup the claim that they were proselytizing under the leadership of the South Korean.
World Watch Monitor notes that Lee and Meng were only two of a dozen Chinese nationals in Pakistan for Urdu classes but Chinese media has claimed that the school is "merely a front for conducting religious activities."
According to World Watch Monitor, a Chinese student interviewed by a Chinese government-sanctioned English news outlet claimed that South Koreans recruit Chinese "teenagers to conduct missionary activities in Muslim countries."
"Compared to Chinese, more South Koreans have been killed abroad due to risky missionary activities in conservative Islamic regions," the student was quoted as saying. "Some Chinese voluntarily join in the dangerous missionary activities in countries like Pakistan, Afghanistan and Iraq after being converted by South Koreans."
However, critics have warned that China's placing the blame on South Korean missionaries is an attempt to "mislead the Chinese people."
"Most Chinese Christians have become Christian through Chinese evangelists. It has been very difficult for foreign citizens to proselytise in China. China does not have a visa category for religious clergy or missionaries," Yang Fenggang, the director of the Centre on Religion and Chinese Society at Purdue University in Indiana told the Hindustan Times. "Some foreign students, professionals and business people may do evangelistic work within China, but evangelistic activities are restricted."
Carsten Vala, an associate professor of political science at Loyola University in Baltimore, Maryland, told the Hindustan Times that Chinese nationals have also been "eager to go abroad as missionaries."
"At least one Chinese church leader I interviewed reported that his congregation had sent missionaries to Pakistan, Afghanistan, and other Arabic-speaking countries," Vala said.
Both China and Pakistan are listed as two of the worst countries in the world when it comes to the persecution of Christians. Open Doors USA's 2017 World Watch List ranks Pakistan as No. 4 and China as No. 39.
– christian post
Madhya Pradesh, June 23, 2017: Some 300 Christian leaders and pastors gathered in Bhopal, central India, on June 20 to protest against what they called state-sponsored harassment of Christians at the behest of extremist Hindu organizations.
In the last month police in Madhya Pradesh state have registered at least three false cases against Christians, accusing them of trying to convert Hindus, the gathering was told.
Priests, nuns, pastors and lay leaders at the protest reiterated their commitment to evangelization despite challenges, and expressed anger over the government's "apathy" toward Hindu hardliners and not ensuring religious freedom for all.
In the most recent case, Sister Beena Joseph, a member of the Carmelite Sisters of St Teresa congregation, along with four tribal women were arrested on a train to Bhopal. She was released after being interrogated on June 15, only to be slapped with abduction charges the next day, the gathering was told.
Police said they were responding to complaints from Hindu groups, who critics say are attempting to build a Hindu-only India.
Pastor C.P. Singh, who addressed the gathering said it is not only missionaries "but even police … are facing similar harassment from right-wing Hindu groups if they do not toe their line."
Other speakers at the gathering said Christian leaders should find ways to use legal provisions to protect and safeguard the interests of the Christian community as the Indian Constitution guarantees the right to "profess and propagate a religion of choice."
– ucan
Mumbai, June 23, 2017: The Mumbai Metro Rail Corporation has relocated a 110-year-old holy cross in Mahim that had been removed due to the ongoing excavation work for the Colaba-Bandra-Seepz Metro 3 corridor.
Though the new location is about 20 meters away from the original, the Christians from Mahim are happy that the Metro authorities kept their promise to relocate the structure of religious importance.
According to 47-year-old Mahim resident Dominic Rodrigues, the cross was removed on June 8. "The Metro officials first got in touch with St. Michael's Church and some activists in the community. They assured us that the cross would be relocated with due diligence," Mr. Rodrigues said, adding that the residents were happy that the Metro authorities ensured that their sentiments were not hurt in any way.
Another resident of the area, advocate A. Sodder, said they were glad the authorities were clear about their intentions. Several residents had gathered at the spot when news of the cross being removed spread. A priest had been called to perform prayers before the cross was removed. On Saturday, the priest again performed prayers before the cross was installed at the new location.
"There was some uncertainty in our minds because of the entire tree issue that has got the residents and Metro authorities at loggerheads," said Mr. Rodrigues, who is also a part of the Association of Concerned Catholics, reported The Hindu.
The Metro officials have been facing the ire of environmental activists and residents, most recently from south Mumbai, where several trees that were more than 50 years old were chopped off. Residents gathered for candle light vigils, hugged the trees and protested in different ways, but the tree-felling continued. In turn, the Metro authorities hired bouncers to keep the protesters away. The activists are still up in arms over the Metro car depot planned inside Aarey Colony in Goregaon.
"But in the case of the cross, they were clear not to attract any problems," said Dolphy Dsouza, a member of the Bombay Catholic Sabha, which interacted with the Metro authorities. He said the cross is a stone structure, and the excavation could have damaged it with the vibrations. "We are pro-development. The community only wants to ensure that the sentiments are not hurt in any way. Therefore, all the work related to the cross was agreed upon mutually," Mr. Dsouza said.
– matters india
Rajasthan, June 17, 2017: A group of government officials allegedly lynched a 55-year-old Muslim man for trying to stop them from photographing women defecating in public in a Rajasthan town on Friday.
Five municipal council officials – including the commissioner – allegedly kicked, punched and beat social worker Zaffar Hussein with a stick in Pratapgarh town, said a police complaint filed by his brother. The officials were out on a morning round in a slum to photograph people defecating in the open when Zaffar objected, local residents said.
Police said they registered a case of murder against the five officials. "We are investigating the case and no arrests have been made so far," said Pratapgarh station house office Mangilal Bishnoi. The Pratapgarh assembly seat is held by the BJP.
Ashok Jain, the Pratapgarh municipal council commissioner, told HT he had no idea how Khan died, saying the man was in "perfect health" when he left the area.
"We went to the slum to spread awareness about the adverse effects of open defecation. This man, Zaffar Hussein, arrived there and started abusing us and later also assaulted one of our sanitation staff. Following that, he left the place and returned to his home. At that time he was perfectly healthy," said Jain.
"We met the people and heard their grievances before writing their feedback. When we left we assured them that toilets will be built. We went to the police station later to lodge a case…for assaulting our team but learnt that he has died." He denied his team tried to shame people going for open defecation.
The incident in Pratapgarh – around 400 kilometres from state capital Jaipur – is the latest in a string of cases of lynching across India. In April, a Muslim dairy farmer was killed by alleged cow protection vigilantes while legally transporting cattle.
Two years ago, Mohammad Ikhlaq was lynched in Greater Noida's Bisada village on suspicions that he had slaughtered a calf and consumed beef. Last month, seven people were murdered in 24 hours by frenzied tribal mobs in Jharkhand.
Hussein's killing ratcheted up tensions in the area as people blocked the highway for hours and Muslim community leaders claimed that the assault was communally targeted. Protesters, including Hussein's family, demanded compensation and the arrest of the municipal council commissioner, and blocked the funeral till 3pm.
"The administration is trying to hush it up but the Pratapgarh incident is a communal lynching," said Dr M Iqbal Siddiqui, media secretary of Muslim advocacy group, Jamat-e-Islam-e-Hind.
The policy of naming and shaming people – a common practice in impoverished and backward areas because of lack of functional toilets – was introduced by the government last year as part of the Swachh Bharat mission to eradicate open defecation that causes several diseases and hurts public hygiene.
Many states have announced stiff fines for people caught defecating in public, others – such as Madhya Pradesh and Uttar Pradesh — have decided to publish the names of perpetrators or put photographs up on social media to shame people. But critics say the tactics are futile because functional toilets are scarce and funding inadequate.
Hussein's nephew Qayoom said there are no toilets in the slum where he was killed. "He had been demanding construction of toilets in the area from the district administration for many days," Qayoom added.
Official statistics released earlier this year put Rajasthan in the top spot in building toilets in rural areas, but showed that the state had a long way to go to completely stop open defecation by 2019, the target set under Swachh Bharat, as nearly 22% households still didn't have access to toilets. A Swachh Bharat survey ranked Pratapgarh as 447 among 679 districts surveyed on household toilet coverage.
Mass open defecation has been linked to the spread of infectious diseases, poor health among children, and even deaths. According to World Bank estimates, losses from poor sanitation shave off about 6% of India's GDP. A government study last year found 52% of rural population still defecated in the open and an almost equal said they preferred open defecation because it was "pleasurable, comfortable or convenient".
– hindustan times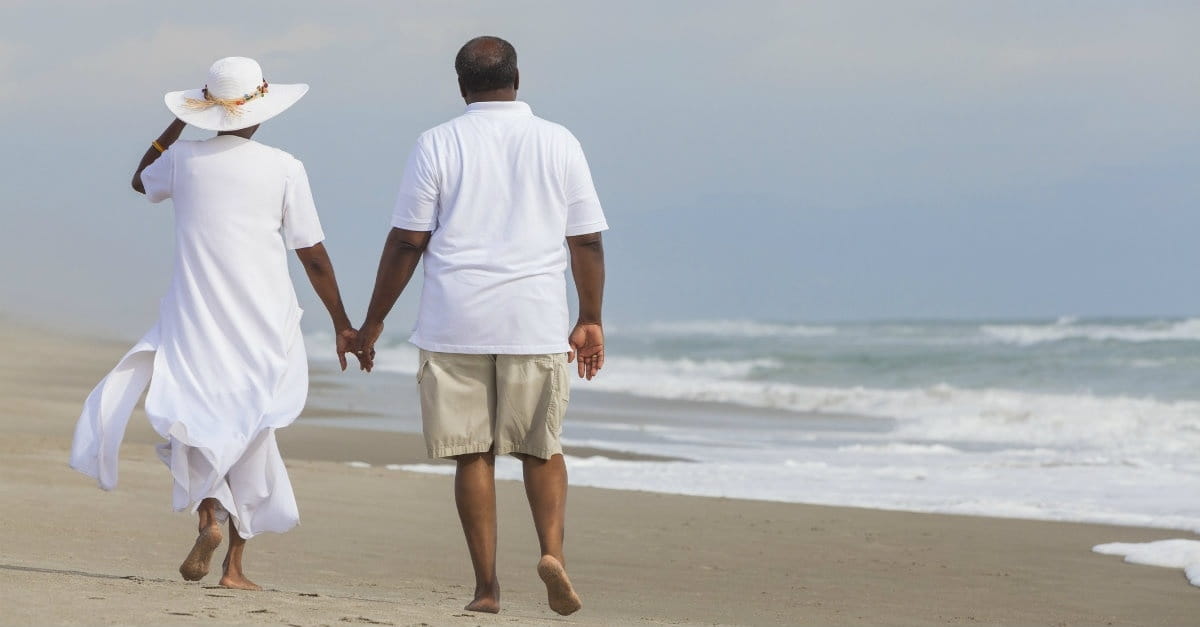 I recently returned from a week-long Caribbean cruise with my husband. While onboard, a friend asked how long it had been since our last week-long vacation. I mulled over the question for a while and finally answered, "My honeymoon?"
Despite encouraging couples to make time for date nights, weekend getaways, and couple vacations, my husband and I had not followed my advice on that last one. So our cruise ended up feeling like a second honeymoon. Especially since we toured the ship on the first day and ended up in the wedding chapel, where my husband took my hands and prayed for us as we stood where a couple repeating their vows would stand.
That prayer set the right tone for our trip, and we thoroughly enjoyed the experience. Now here are four reasons you need to go on a second honeymoon too.
It decreases your stress.
Our marriages are stressed, with work, household, and family making constant demands on us. Some days those pressures leave little time and energy for our beloved mate.
With everything you've got going on in your life, you may have become neglectful, snippy, or flat-out frustrated with one another. What if you could remove that stress for a while? What would a bit of relaxation do to put you in a better mood to be with one another? How could that reset your perspective of your marriage?
The beauty of our cruise was not only did we get away from work and home—we had no access to cell phone service or internet, meaning no intrusions from the outside. That family member or co-worker who would normally bug us on our day off couldn't reach us.
Go ahead and get away! You might be surprised what the lack of stress will do for you reconnecting.
It deepens your friendship.
Speaking of reconnecting, a second honeymoon is a great opportunity to grow your friendship. You have extended time to engage in mutually enjoyable activities, strike up conversations that are not about the kids or the household, and take on new experiences together.
You build memories of fun times and perhaps a few fails—you know, those stories you tell later that start with, "Remember when that cab driver started telling us all about his gallbladder surgery…" and end in fits of shared laughter.
While on the cruise, my husband and I watched the World Series poolside, went to open karaoke (where I sang, he applauded), toured a farm where they make chocolate, danced at a nightclub, shopped together, and much more.
Could we do these things at home? Some of them, yes. But when you set aside vacation time, you're more intentional about finding things to do and interacting as friends.
It increases your sexual intimacy.
When you get away for that second honeymoon, guess what you get to do? Act like newlyweds!
Or, to tell the truth, you're likely better lovers now than you were back when. Many couples report increased sexual satisfaction a decade or more into their marriage. In the time since you said I do, you've learned a lot about your body, his body, and how your bodies fit together. And if you haven't, a second honeymoon is a great time for discovery or rediscovery.
My husband and I had more time to be affectionate, to flirt, and to sleep in the next morning or take an afternoon nap. I realized we wouldn't keep up that level when we returned home, but it renewed our desire to prioritize the special bond of physical intimacy in marriage.
A second honeymoon might be the boost you two need for your sexual intimacy. Don't make it about unrealistic expectations; rather, relax and revel in the opportunity to be more physically intimate.
It reminds you why you got married.
Remember that guy or gal you fell in love with? The one who made your tummy flutter, your heartbeat pound, and your eyes light up? You're still married to that person.
In the usual busyness of life, we can forget what attracted us to one another. We get used to each other and perhaps take our relationship for granted. But taking a second honeymoon can remind you exactly why you committed your love and life to your spouse.
One of the best outcomes of my cruise was the ongoing reminder that I really like this man. He isn't just a good provider, a good husband, a good father, or a good lover—he's a fun person. I still enjoy our conversations, laugh at his jokes, and share many of the same interests. I'd choose him again.
You might need a reminder of your own good taste—that you married someone pretty awesome. And so did your spouse.
Of course, there are additional benefits of travel, including the activities you do, the lodging and views you enjoy, and/or the meals you savor. But as a couple, it's important to find time to be just us two. It can benefit your relationship in these four ways and others. Maybe it's time you took a second honeymoon.
"Come, my beloved, let us go to the countryside, let us spend the night in the villages" (Song of Songs 7:11).
– cross walk