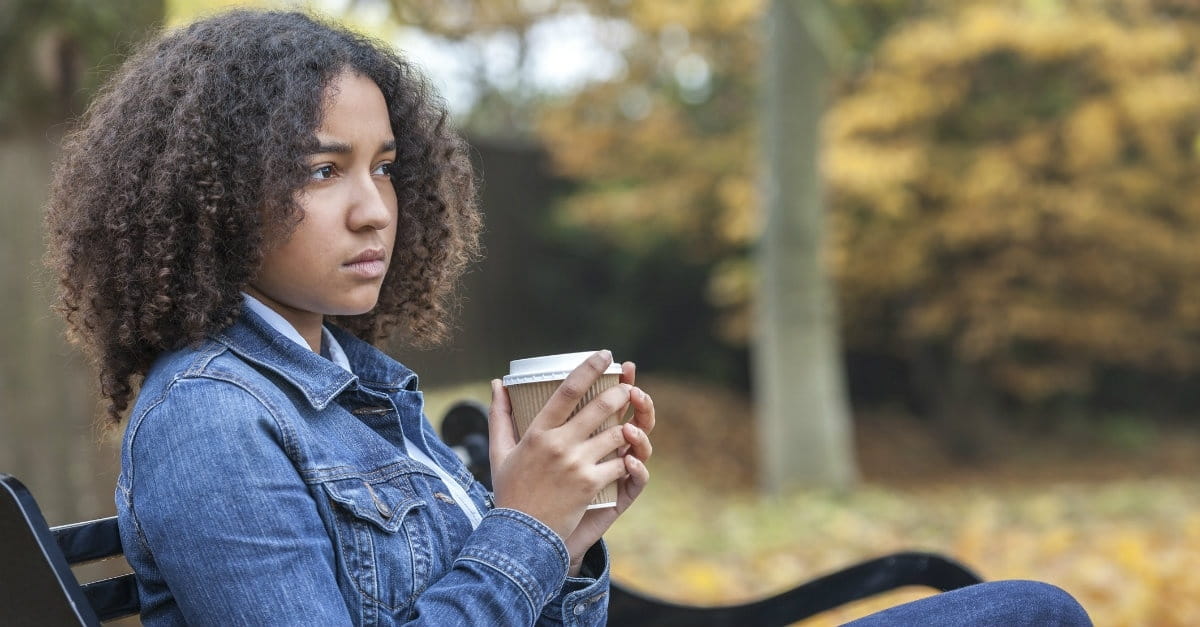 Taking time to care for your mental health will benefit you, those around you, and the quality of your daily work. While caring for our mental health is a personal task that can look different for each of us, I hope this offers you a good place to start on your journey to continued mental health.
1. Know your breaking point.
We tend to live our lives based on obligations and the expectations of others. We tend to stretch ourselves too thin and then wonder why we can't be great at everything we do. But we keep at it, believing the message of our culture that not only can we do anything and everything, but we deserve to do anything and everything. Even some Christian advisors tell us to keep "doing" by misapplying Philippians 4:13 "I can do all things through Christ who strengthens me." So we keep going, we keep doing, and for many of us, this causes our mental health to suffer.
We must remember that we are limited in our abilities, and that God limited us for our own good. We simply can't do anything and everything and we should stop trying. Know your breaking point. Know when to say no.
We hesitate to say no because we don't want to appear weak, lazy, or we simply don't want to miss out. But saying no is actually a sign of maturity and wisdom. We can only do so many things well. We ought to be wise enough to know how many plates we can juggle before our mental health suffers, and we ought to be honest enough to say no when we've reached our max.
2. Be open, honest, and silly.
We need to start being open with our friends and family about the things in our lives that cause our mental health to suffer. For some, it might be wise to ask close friends or family members to hold you accountable to saying no, or to taking time for yourself to recover from the ongoing stresses of life.
In Galatians 6:2, we're told to bear one another's burdens. You'll probably find that those closest to you need your support as much as you need theirs.
While we all need trusted people in our lives to open up to and cry with, we also need people in our lives to laugh and be silly with! Laughter decreases stress hormones and releases endorphins, which are the body's natural feel-good chemicals. We've all heard it said that laughter is good medicine; it just might be true! So be intentional about watching a funny movie, playing silly games or spending quality time with people who bring a smile to your face.
3. Eat right and exercise.
We all know that a proper diet and regular exercise will help keep us physically healthy, but we often forget that it also helps maintain mental health. Studies show that a healthy diet and regular exercise can lessen the affects of depression, anxiety, insomnia and many other symptoms that affect our mental health.
1 Corinthians 6:19 & 20 asks a very important question: "Do you not know that your body is a temple of the Holy Spirit within you, whom you have from God? You are not your own, for you were bought with a price. So glorify God in your body." There are many ways to apply this particular verse; keeping our bodies healthy in order to maintain our mental health is certainly one of them.
4. Be in the Word and in prayer.
We're quick to nourish and hydrate our bodies, but we often forget that our souls need nourishment too. Matthew 4:4 tells us that, "Man shall not live on bread alone, but from every word that comes from the mouth of God." The Word is not only profitable for teaching, for reproof, for correction and for training in righteousness (2 Timothy 3:16), but the Word is the very lifeblood of our being and is vital for our mental health. Being in the Word daily will strengthen your faith, give you hope and fill you with the joy of Lord so that you can work for His glory in all that you do.
We often forget that prayer is our best defense and, when we find ourselves suffering mentally, prayer is often the last thing that comes to mind. While God knows our every need, it's to our benefit to talk with him, asking him to keep us mentally strong and healthy. Jesus often withdrew to desolate places to pray (Luke 5:16) and we should follow that example. Humbling ourselves before the Lord, the very lifeblood of our existence, can be nothing but beneficial.
5. Take time to refuel.
Extroverts tend to refuel by being with people. Introverts tend to refuel by being alone. It's important to figure out what recharges your battery, and then make a point to do just that on a regular basis. Do something you enjoy and don't feel guilty about it! This might mean listening to music, watching television, reading, hiking, fishing, napping or simply being still before the Lord.
Taking time for ourselves is difficult for many of us, we tend to feel guilty about doing for ourselves rather than doing for others. But we must remember that we can better serve others if we take time to care for ourselves. Taking time to refuel can relieve stress, increase concentration and productivity, energize your body and rejuvenate your mind. Taking time for yourself can help you refocus and better prioritize your obligations. No tank can run on empty. Taking time to refuel will also lead to a greater appreciation and dedication to your walk with the Lord.
– cross walk
U.K., July 30, 2017: A Christian magistrate in the United Kingdom who was fired from the magistracy and let go from his role as a health director for stating that he believes children are better off being raised by a hetrosexual couple than a same-sex couple is suing his former bosses.
Richard Page, who worked for over 15 years at the Maidstone and Sevenoaks courts, in Kent, was relieved of his duties with the court system last March over comments he made in nationally televised interviews.
Page first faced backlash in 2014 when he served as a magistrate on a family panel and opposed an adoption application by a same-sex couple and rejected a claim made in a social worker's report that homosexual couples are better adoptive parents than straight couples, The Telegraph relays.
Page reportedly told the hearing that it was "generally in the best interests" for a child to be raised by a mother and father. Page's comments were met by complaints filed by the clerk and two magistrates.
Page attempted to defend his view on parenting by taking part in an interview with BBC News in which he again said that it "would be better if it was a man and a woman who are the adoptive parents."
Page was later fired from the magistracy for "serious misconduct" by then Lord Chancellor, Michael Gove, and Lord Chief Justice Lord Thomas on the grounds that he was "biased and prejudiced against single sex adopters."
However, losing his job with the magistracy was not his only consequence for Page.
The 71-year-old Page also lost his role as a director at the National Health Service and was suspended by the Kent and Medway NHS and Social Care Partnership Trust. The trust argued that Page's view on parenting "undermined" the confidence of LGBT employees.
According to The Telegraph, Page, who stepped down from a full-time director role with NHS in 2012 and served as a part-time non-executive director, reapplied for the non-executive director role but his application was rejected.
Now, Page is appealing his dismissal from the NHS Trust Development Authority to an employment tribunal on the grounds of discrimination against his Christian beliefs.
The Telegraph reports that Page's hearing will start Tuesday at the Croydon Employment Tribunal and could "have implications for how public bodies treat staff who hold religious beliefs." The hearing is expected to last about four days.
Page's lawyers are expected to argue before the tribunal that the NHS' politically correct policies have infringed on his right to speak according to his Christian faith and that the punishment he received for voicing his beliefs represent a shift from liberalism and toward totalitarianism.
"This case is another in a long line of cases that demonstrates the intolerance of our illiberal elites. Far from promoting diversity they punish people like Richard who serves his community so well," Andrea Williams of the U.K.-based Christian Legal Centre, which represents Page, told The Telegraph. "This case shows the ugly face of the LGBQ lobby that is incapable of tolerating anyone brave enough to challenge their lifestyle. The lobby will not be satisfied until they have eliminated any whiff of dissent in public life. They are the bullies."
Page's hearing comes after NHS tried to have the case thrown out by the tribunal in January. However, the employment tribunal ruled that Page's case should be heard.
"My instinct is that this is a case which is crying out to be heard," the Christian Legal Centre quoted Judge Downs as saying in the January hearing.
Since losing his jobs, Page has participated in a number of other television interviews. In one interview, Piers Morgan told Page that he understood why he had been "sacked."
"Because you don't believe in same-sex adoption," Morgan said. "I think it is pretty obvious why you got sacked."
Last week, a U.K. employment tribunal ruled against another former NHS employee, who was suspended from her role as a occupational therapist a hospital in London because she prayed with and shared her faith with a Muslim colleague.
– christian post
Finland, July 30, 2017: Hundreds of asylum seekers from the Middle East, including from Iran and Iraq, have converted to Christianity in Finland, according to officials in the Finnish Evangelical Lutheran community.
A report in Finnish media Yle Uutiset says the conversions are estimated to be several hundred in recent years within the country's Evangelical Lutheran Church.
The converts are from Afghanistan, Iran, Iraq and other countries, and the denomination's parishes have established special confirmation classes for the Muslim immigrants seeking to become Christian.
The report, in Finnish, says that about 20 Afghani men are currently attending "pre-confirmation" classes at the Tainionkoski parish centre in Imatra in Eastern Finland alone. The teachers use a New Testament in the Dari language, which is spoken in Afghanistan.
"I haven't been baptised yet, but I'm looking forward to it and I'm sure I will be a good Christian," a convert, Aliraza Hussaini, was quoted as saying.
While some who are seeking to covert cited disillusionment with Islam as the key reason, others said they felt conversion will help them fit into the Finnish culture, according to Sputnik News, which also speculated that an underlying reason also could be to guard themselves against possible deportation.
In Finland, 4.1 million of the 5.5 million people are members of the Evangelical Lutheran Church.
A June 2016 article from The Guardian cited anecdotal data of rising Christian church attendance by Muslims across Europe.
Trinity church in the Berlin suburb of Steglitz, for instance, saw its congregation rise from 150 to 700 due to new Muslim converts, while the Austrian Catholic Church saw its applications for adult baptism swell by nearly 70 percent in the first three months of 2016, the newspaper said.
"I found that the history of Islam was completely different from what we were taught at school. Maybe, I thought, it was a religion that began with violence," an Iranian convert, 32-year-old Johannes, was quoted as saying. "A religion that began with violence cannot lead people to freedom and love. Jesus Christ said 'those who use the sword will die by the sword.' This really changed my mind."
More churches in Germany reported this growing phenomenon in December 2016, with The Independent noting that Muslims, especially Iranians, are seeing Christianity as a new chance at freedom.
Several Syrian Muslims who fled their war-torn country and found refuge in Lebanon have also converted to Christianity, according to a previous report.
In March, George Saliba, Bishop of Syrian Orthodox Church in Lebanon, said he has baptized around 100 Muslim Syrian refugees since the start of the civil war in Syria in 2011.
The Constitution of Lebanon provides for religious freedom. However, thousands are coming to Christ across the Middle East, Voice Of the Martyrs Canada, which runs radio shows in the region, said in January.
"We are in regular contact with our FM stations in Iraq and have talked with many people who have family in the Middle East. Some of our Middle Eastern broadcasters have shared testimonies [about many turning to Christ] with us, which they hear directly from listeners when visiting there …"
– christian post
Philippines, July 31, 2017: The Catholic Bishops' Conference of the Philippines (Cbcp) has launched a new forum to combat trafficking in human beings in the country. Bishop Ruperto Cruz Santos of the Diocese of Balanga and president of the Episcopal Commission for Pastoral Care for Migrants and Travelers (Ecmi) inaugurated on 27 July the new network "Catholic Church Against Trafficking in Human Beings" (Cnaht).
About 100 people participated in the program. "Cnaht is committed to working for human dignity for and with those who have become victims of trafficking in human beings," said Msgr. Cruz Santos. Cnaht is a kind of joint venture between Ecmi, the Youth Commission, the Office for Women, the Commission for Social Action, Justice and Peace, the Association of Religious Superiors of the Philippines, Talitha Kum, an organization of Catholic women Established by the International Union of Superiors General in 2009, in collaboration with other civil society groups that help to reduce the rapid spread of human trafficking.
"Cnaht will be the bishop-led national body, which will have a representation in every diocese and, if possible, in every parish to curb the threat of trafficking in human beings," explained Marial Lea P. Dasigan to AsiaNews, from the Youth office of the episcopal conference among the promoters of the initiative.
From June 2016 to February 2017, 341 cases of trafficking in people and forced labor were reported, according to government sources. But in reality there are many more. Yesterday, to mark the day dedicated to the fight against the trafficking of men and women, Pope Francis intervened describing it as "an aberrant plague" and "a form of modern slavery."
– asia news
Ludhiana, July 31, 2017: Two days after two suspects were rounded up from near the church in Peeru Banda, Salem Tabri, for pastor's murder, police have let them off. Sources in the police said some suspects were rounded up from outside Ludhiana district as well and were being questioned.
Pastor Sultan Masih, 53, was talking on the phone outside the church in Salem Tabri when two motorcycle-borne assailants shot him dead on July 14.
Police officials said the two Christian youths were rounded up from Saleem Tabri. However, after quizzing the duo, the investigators couldn't get cogent proof, besides there were protests by Christian community members.
Cops said 17 suspects had been rounded up so far, besides raids were being conducted in Meherban, Lalton and Hassanpur. The police had picked up suspects from Muktsar, Mohali and Faridkot, but their questioning didn't yield much.
On the other hand, Ludhiana police commissioner Rajendra Dhoke said they have got leads in the case and were working on exclusion theory of various angles. The case would be solved soon, he added.
Meanwhile, Christian community leaders said the priests across Ludhiana and other areas were scared. "We will be holding a meeting in first week of August to chalk out future course of action and discuss the scenario emerging after the pastor's murder," said Albert Dua, chairman of Christian United Federation and member of Punjab state minorities' commission. He added that the community has already extended full cooperation to the police.
"I talked to the family of the deceased on Saturday and they also said they were cooperating with the police," he added.
– times of india
Bengal, July 31, 2017: As personal crises go, a name such as mine can occasionally lead to an existential one brought on by Sukumar Ray's poem, Tyash Goru. The rhymes in his whimsical collection, Abol Tabol, have been variously and studiously interpreted as being layered with hidden references, double entendre, and even signalling via a deft use of language resistance to colonialism with the apparent nonsense making it appealing to all ages.
Like millions of Bengali children before me and after, I have had the distinct pleasure of reading and memorising many of those verses.
As one with a Western first name, a Bengali surname, with in-between Sanskrit names, I have often been plagued by the thought that Ray was alluding to us Bengali Christians in his poem which when inadequately translated reads, 'Limey Cow' and sometimes politely, 'Strange Cow', even 'Sophisticated Cow'. Yet, as most Calcutta people know, street slang terms Anglo-Indians as 'tyash'. Not that I find it offensive in any way since I count Anglo-Indians among some of my dearest friends and owe many of my life experiences to that diminishing community.
The creature called a Bengali Christian
Which then leads me to try and understand what the creature called a Bengali Christian might be. In common parlance, a Bengali must be Hindu. Anyone else, regardless of the fact that their mother tongue is Bangla and they claim their origins in this beautiful verdant land, is either Muslim, Anglo, Buddhist and so on. Bengali Christians number about a lakh and twenty five thousand in the urban agglomeration of Kolkata according to the 2011 Census, quite a bit more than Anglo-Indians, and a tad more than Jains, Sikhs, Buddhists and others. I personally know some Jains and Sikhs born and brought up here, who speak, read and write Bangla as well as any Bengali, have never ever thought of returning to their places of origin, but for reasons that perhaps make no sense, are not considered Bengali.
The Bengali Christian then somehow doesn't quite fit the bill. We can speak English as a first language but are equally comfortable in Bangla, worship a single god originating in the Middle East within the confines of usually majestic colonial architecture, seem to get very envied preferential admission to those much-aspired-for English-medium educational institutions, and eat food that straddles many cultures. I love the astonished look on Bengali friends' faces when I tell them that the sacred Bengali Sunday lunch of mangsho-bhaat could often well be rice, dal, accompanied by fried masala pork sausages handmade in the Entally or Park Circus markets with boiled potatoes. The astonishment usually leads to stupefaction when told that we also eat shukto and jhingey-posto. Or halka maacher jhol. And then we have surnames that span the Brahminical to the Dalit, but usually marry persons without regard to caste, creed or community. Damn! Who on earth are we?
Doubting Thomas, better known and revered as St Thomas, one of the twelve apostles of Jesus Christ, brought Christianity to India in 52 CE, though the less politically correct label AD is possibly more suitable in this context. Christianity expanded in the south western regions of India but took almost 16 centuries to get to the East when the Portuguese came to trade under the munificence of Akbar the Mughal emperor. The British missionaries came a century or two later and set about not just converting the bloody heathens, but ended up compiling a dictionary of the Bengali language, printing the Bible in Bengali thereby initiating the wider availability of the Bengali written word, founding educational and medical institutions, effecting sweeping changes, disrupting tradition and society, and proceeding to otherwise make a nuisance of themselves.
Paths to conversion
The Bengali Christians are obviously converts, either recent or since many generations. The permutations of these conversions followed two paths — those who converted to escape persecution and discrimination and its resultant poverty, and those who chose it for philosophical and/or intellectual but not fiscal reasons. In either case, the overbearing reason was essentially to gain advantages in an unequal world. Unfortunately, there really is no specific history or sociological study of the Bengali Christian other than very general knowledge and assumptions. This, in a way is a good thing because they never have considered themselves to be a separate community. After all, faith is a personal thing. Why should it distinguish identity?
So when I hear someone addressing me as Pratik or Kartick in spite of reading the correct spelling with a frown on their face but looking at me with a relieved smile as they get to Ghose, I don't take umbrage and these days I don't even bother correcting their error, being confident in knowing who I am.
Canned Heat, an American rock band from the hippie era of the 1960s were outstanding for the way they interpreted the blues. Their two most well-known songs were Going up the country which opened the soundtrack of the 1969 Woodstock documentary, and On the road again. One song that I personally love is their power driven blues rock Let's work together — "Together we stand, divided we fall, c'mon now people, let's get on the ball, let's work together, c'mon, c'mon, let's work together…"
– times of india
Panaji, July 31, 2017: The All India Catholic Union (AICU) has denounced the hate speeches that emanated from the recent session of Sangh Parivar organisations in Goa.
"Hate speeches have further vitiated the surcharged atmosphere, and aggravated the communal polarisation in the country. Sadhvi Sarasvati's call for death to beef eaters is the type of targeting that has led to the rash of the large number of lynching of Muslims and Dalits in several states in India," said Lancy D'Cunha, national president, AICU.
Congratulating Ram Chandra Kovind, a Dalit, on his becoming the 14th President of India, the AICU has called upon him and Prime Minister Narendra Modi, to order exemplary action against such hate mongers. "Although government has sought to appease Christians in Goa and the north east by keeping the states out of the ban on beef, the politics of the cow has targeted Muslims and other communities whose food habits and economy depended on the trade in bovines. Its ramifications have not been fully understood, and AICU fears they will irretrievably damage the economic health of the farmers and the poor," said D'Cunha.
"AICU is also alarmed at the serial attempts by the Central and State governments to saffronise all levels of education in the country by direct changes in academic curricula, text books and teaching. The coming generations' scientific reasoning and the pursuit of knowledge to a warped interpretation of history, archaeology and social sciences that will make children misfits in a modern world and will unravel the progress made in the decades since Independence," added D'Cunha.
In its review of the situation in Goa, the AICU expressed its solidarity with the demand of the Catholic Association of Goa for the setting up of a Minority Commission in the state. It noted that the Human Rights and other bodies meant to safeguardconstitutional rights were dysfunctional. "There was lack of transparency in government recruitment in the absence of a state services board or commission. This had created anarchy in the selection of candidates who were now being chosen at the whims and fancies of officers on interview boards," said spokesman Dr John Dayal.
"A major fear of the people is of moves to nationalize rivers of Goa to open them to the corporate sector as transport routes for coal. Any proposal to make a coal transport hub poses serious threat to the health of the rivers and its ecology which hasbarely recovered from the ravages by the ore shipping trade, "said Dr Dayal.
The Union also backed the Catholic Community of Mumbai, the capital of neighboring Maharashtra, which has been fighting thedesecration of Crosses, and their arbitrary demolition despite authentic documentation of their antiquity. It noticed that the people had often voluntary shifted holy Crosses if they felt it was in the national cause. "It was in line with the Christian community giving up a church so that India's rocket and space sciences could have their first base in Kerala," added Dr Dayal.
AICU noted that the mischief inherent in efforts by the Mumbai authorities in evolving development plans for the city without acknowledging the presence of churches and other Christians' institutions. This makes them venerable to demolition in the future. The government must take remedial action immediately, said AICU.
– daiji world
I am, admittedly, a big fan of social media. Much of my job revolves around the many online platforms that seem to rule our world these days, but I'm also prone to scrolling for far too many minutes in my personal time. It's fun to stay connected with friends from college who now live all over the country, to follow brands and influencers I love, and even to stay up to date with events and news from my church.
In a recent article Erin Davis wrote for Revive our Hearts called "Facebook, You Are Not My Church", she shares some of Facebook CEO Mark Zuckerberg's hopes for his extremely popular social site: "Stop our growing sense of disconnectedness. Weave strength into the social fabric. Bring the world closer together." Davis goes on to share that Zuckerberg also hopes that Facebook will help fill the void left in our lives by declining church attendance, and those words stopped me in my tracks.
This summer, I've been pretty sporadic in my church attendance. I used to pride myself on being someone who would show up every single Sunday without fail, never letting anything get in the way of me being with my people to worship together… but now I'm realizing it's been over a month since I've been. Yikes.
When you're on Facebook all day long, reading articles and blog posts, following inspirational accounts that share Bible verses and prayers, absorbing other people's thoughts and feelings, it can start to feel like you don't really need to go to church. After all, can't I just watch the sermon online or listen to a church's podcast and call it good? Can't I just connect with friends online instead of having to shake hands and make small talk in the corridors? Isn't it enough to just follow Christian accounts on Instagram and read Scripture when they share it on top of a serene sunset photo?
No, says Davis. (And I have to say I agree.)
"The First Christian Church of Facebook can only temporarily spackle the holes in our hearts and lives, ever fix or heal them," she writes. "We need Jesus for that, and Christ's Plan A for our sanctification and the world's redemption is the local church. Not the cyber church. Not the podcast church. Not the blogosphere church. Not even the Facebook church."
If you're still not convinced that showing up in real life matters more than just connecting online and calling it good, here are a few of the reasons Davis shares as she makes the case for our local churches:
"The Church is physical." Acts 2:42 is the go-to verse about the early church, but it paints an important picture for us even today about what church should look like. In The Message, it reads "They committed themselves to the teaching of the apostles, the life together, the common meal, and the prayers." The key here is together. We have to gather in physical, real spaces to experience the fullness of life and not just a half-hearted digital substitute.
"The Church has shepherds." If there's one thing the Internet is, it's a free-for-all. There is little that is off-limits or restricted, and that can be dangerous. We easily hide behind screens, typing and searching and reading things we might not willingly admit to in our "real" lives. But the church? It has leaders. It has pastors, elders, deacons, ministry leaders, small group leaders… shepherds. "Spiritual authority is a tremendous gift given to us by a loving God who knows our sinful hearts," writes Davis. "The Church is a safety net woven by God because of our tendency to choose sin and then find ourselves in a free fall. It cannot be replicated online. We need our pastors."
"The Church needs you." I think often about the body of Christ imagery in 1 Corinthians 12– we all are different parts of the same body of believers, and we all are essential to functioning at our best, our healthiest, and our fullest. If limbs and muscles and organs were missing, the body would be a mess. But together? We can rise up to the calling of the Great Commission, make disciples, do ministry well, and build the Kingdom. "The Church was created for you, and you were created for the Church," says Davis.
So, I probably won't delete my social media accounts. I will probably stay connected online to the people, the organizations, and the leaders I love… but I will also get up on Sunday morning and go back to church. Because I know that for as much as I try to fill up the holes in my life with things online, there is no substitute for being with believers in the same room as we learn together, grow together, and glorify God through worship together.
"Facebook," Davis writes, "you are not our church."
– cross walk
England, July 29, 2017: A Christian therapist in England who was suspended after being accused of evangelizing to a Muslim colleague has suffered another loss in court.
Victoria Wasteney, the former head of Forensic Occupational Therapy at a hospital in London, was issued a nine-month suspension by East London National Health Service in 2014 after an eight-page complaint was filed against her by a Muslim colleague named Enya Nawaz.
As has been reported, Nawaz and Wasteney, a born-again Christian, developed a relationship while working at the St. John Howard Centre in East London and at points discussed religious differences.
Nawaz's complaint accused Wasteney of trying to convert her to Christianity. Wasteney reportedly offered to pray with Nawaz, gave her a book authored by a Muslim convert to Christianity and invited her to an event organized by her church.
Wasteney was also accused of putting her hand on Nawaz's knee while in a prayer and asking God to come to Nawaz.
Wasteney was initially thrown off by the allegations because she thought they had developed a good relationship. She told the Daily Mail in 2015 that she only put her hand on Nawaz's knee to comfort Nawaz when she was dealing with health problems.
"I put my hand on her knee to comfort her and asked if that was okay, and said, 'Would you like me to pray for you?'" Wasteney told the Daily Mail, "She said yes, so I asked for God to bring peace and healing. She left the office afterwards and said she was okay."
Wasteney has denied that her act of giving Nawaz the book I Dared to Call Him Father, was an attempt to convert her.
According to The Telegraph, an East London NHS Foundation Trust disciplinary hearing in February 2014 upheld three charges against Wasteney and found five charges to be unsubstantiated. In the hearing, Wasteney was convicted of "gross misconduct."
In October 2015, Wasteney won the right to appeal the NHS' action to the Employment Appeal Tribunal on the basis of religious liberty. However, Judge Jennifer Eady ruled against her in April 2016.
"What the court clearly failed to do was to say how, in today's politically correct world, any Christian can even enter into a conversation with a fellow employee on the subject of religion and not, potentially, later end up in an employment tribunal," Wasteney was quoted as saying at the time. "If someone sends you friendly text messages, how is one to know that they are offended? I had no idea that I was upsetting her."
According to the U.K.-based Christian Legal Centre, Wasteney filed for an appeal against Eady's 2016 decision and appeared in court Thursday. However, a tweet from the advocacy group on Thursday explained that Wasteney's "permission to appeal has been rejected" and the "legal battle goes on."
In a video posted online Wednesday, Wasteney said she hoped Thursday's hearing would grant her permission to seek a full hearing on the matter in an appeals court.
– christian post
U.S., July 28, 2017: Two Christian pro-life teenagers who were harassed and told to "go to Hell" by a gay Pennsylvania public school vice principal when they were protesting abortion outside of the school on a public sidewalk have agreed to a settlement with the school district.
According to the Alliance Defending Freedom, the Downingtown Area School District has agreed to clarify its policies to assure that the public sidewalks surrounding the district's schools are open to those wanting to use their First Amendment rights to publicly demonstrate, even if what they are demonstrating is at odds with school officials' political views.
The settlement comes after Conner and Lauren Haines were interrupted by Downingtown STEM Academy Vice Principal of Student Life Zach Ruff when they were demonstrating on the public sidewalk in front of the school while students were leaving for the day on April 21.
The Haineses, who are siblings, said they were trying to expose the negative impact of abortion, a procedure that since it became legal in 1973 has ended the lives of nearly 60 million unborn babies. The teens were highly visible to students driving out of the parking lot after school and that didn't sit well with Ruff, who angrily confronted them and tried to shield students leaving the school from seeing the Haineses' demonstration.
In a video posted to YouTube, Ruff can be seen telling the Haineses they have no right to talk to students on school property. At one point, Ruff can be seen grabbing at a sign held by Conner Haines.
At the beginning of the interaction between the siblings and Ruff, they tell the administrator that they are simply trying to expose "the holocaust that's happening in America." Ruff responded by stating that there is "no Halocaust happening in America." Conner Haines then told Ruff that "these [unborn children] are the people that are being murdered," adding, "these are image bearers of God."
"You can go to Hell where they are too," Ruff said in the video.
"They are not children. They are cells," Ruff argued.
When the Haineses told Ruff that he needed to turn to Jesus, that is when Ruff revealed that he is gay.
"Listen here son. I'm as gay as the day is long and twice as sunny," Ruff yelled. "I don't give a f— what Jesus tells me and what I should and should not be doing."
"Just because you choose to believe a book of fiction doesn't mean I have to," Ruff continued. "Prove it to me with science. … You believe it, does not make it true. You and [President Donald] Trump can go to Hell."
Ruff responded again when Lauren shouted that Jesus can "set you free from your sins," by arguing that "it's a public school" and "we don't believe in that here."
As Ruff continued to block off the protesters from being seen by drivers leaving the parking lot, an older gentleman got into Ruff's face and told him that the teens had a right to speak on a public sidewalk.
Considering that the Haineses were on a public sidewalk, the school district agreed in the settlement that Ruff violated their free speech rights.
Ruff was placed on administrative leave without pay following the incident. In May, he resigned.
A letter sent to the Haineses by Superintendent Emilie Leonardi on July 7 admitted the illegality of Ruff's actions.
"You had every right under our Constitution's First Amendment to speak and display signs like you did, and that right was violated by Dr. Ruff," the letter reads. "Rest assured that Dr. Ruff's actions do not represent the policy of the School District. Instead, we will be providing information to our employees on the First Amendment rights of individuals. We are committed to preventing incidents from happening in the future and will instruct school employees not to violate anyone's Free Speech rights on public sidewalks outside our schools again."
ADF lawyer Kevin Theriot praied the settlement in a statement.
"No government employee — especially someone with authority over students — should harass or threaten anyone for exercising their First Amendment protected freedoms in public," Theriot said. "Conner and Lauren Haines were peacefully expressing their pro-life views, holding signs, and talking to those passing by. The bullying and verbal abuse that Zach Ruff inflicted on Conner and Lauren, as documented in the video, made a policy clarification critically necessary, not only for the Haineses, but also for everyone in the Downingtown community. We commend the district for doing the right thing to prevent this from ever happening again."
– christian post