Pakistan, July 30, 2017: Pakistan's Prime Minister Nawaz Sharif, who sought to protect minorities by enacting legislation, had to resign after the Supreme Court disqualified him over charges of corruption. His ouster, the Christian minority fears, could lead to a rise in persecution.
"Nawaz Sharif, with his party – the Pakistan Muslim League-Nawaz (PML-N), has actually brought in many laws and many changes to the life of the minorities living there," Wilson Chowdhry, Chairman of the British Pakistani Christian Association, told Premier in an interview. "I'm worried about the advance of that and whether now we're going to see a return back to the heavy persecution that Christians and other minorities suffered previously."
While persecution remained, stronger laws helped get justice for minorities under his government, Chowdhry added. "But it is still essential that we remove corruption from the political sphere in Pakistan."
The Supreme Court dismissed Sharif under Article 62 of the Constitution after a domestic investigation into a leaked document from a Panama-based law firm indicated his children had offshore companies. The documents, often referred to as "Panama Papers," contain personal financial information about wealthy individuals and public officials that had previously been kept private.
Shahid Khaqan Abbasi, the former federal minister for petroleum and natural resources and a close ally of Sharif, is set to become Pakistan´s interim prime minister.
It is believed that Abbasi, the 58-year-old politician who studied at George Washington University, will later be replaced by Sharif's younger brother Shahbaz Sharif, who is currently the governor of Pakistan's Punjab Province.
Recently, the Pakistani government took steps to improve the quality of life for a community of poor Christians living in squalor as bonded laborers in a rural area of Jaranwala in Punjab. BPCA told The Christian Post in March that the High Commission of Pakistan in London authorized the construction of 10 brick washroom facilities that will serve roughly 100 Christian families who live in mud homes and are too poor to afford their own toilets, plumbing and clean drinking water.
Prior to the existence of washroom facilities, which were completed in February, the impoverished people in the community were forced to use open fields as toilets and even get their drinking water from unsanitary sources, such as puddles.
However, Pakistan's notorious blasphemy laws, which are embedded in Sections 295 and 298 of the country's Penal Code, remain in place.
The laws carry the death penalty with no provision to punish a false accuser or a false witness of blasphemy. Allegations of blasphemy often stem from the Muslim accuser's desire to take revenge and to settle petty, personal disputes, according to Christian groups working in the country.
In March, the D.C-based Religious Freedom Institute and the Center on Faith & International Affairs at the Institute for Global Engagement held a briefing on Capitol Hill for congressional staffers in which they rolled out a new policy brief titled "U.S. Foreign Policy and International Religious Freedom: Recommendations for the Trump Administration and the U.S. Congress."
The brief asserted that the president should "state clearly" to the world that religious freedom is "vital" to U.S. interests and the interests of all nations, "especially those in which religious violence and persecution are destroying societies, uprooting minorities and stunting economic growth."
The brief called on the president to publicly assert that international religious freedom policies will be expanded under his administration and that human rights issues will be "raised regularly" in bilateral discussions, even in discussions with U.S. allies, including Pakistan.
– christian post
Ludhiana, July 27, 2017: Mystery around the killing of pastor Sultan Masih is getting murkier with each passing day. With pressure mounting on the police, officials have been spreading wings to probe the case further from various angles.
Even the DGP, Punjab Police, Suresh Arora, has also been taking routine updates from the Ludhiana police regarding the case. Help of the CBI has also reportedly been sought in the case.Police Commissioner (PC) RN Dhoke, said,
"Investigation is being done thoroughly. We are exploring each possible angle. The case will be cracked soon," he said.
Source said the police was exploring various angles, including communal, personal enmity and property dispute, to reach A conclusion.
The sources said, "Now, the police are also going to explore the angle of Tarn Taran incident, where huge tension prevailed in the area a month ago, when some youth had allegedly made a blasphemous video in which a Sikh man was seen uttering derogatory remarks against Jesus Christ." The police had then solved the case and the accused were arrested.
"All possible approaches are already being looked into. So, we can also explore the Tarn Taran incident," said a police official requesting anonymity.
Many senior leaders participated in the condolence meeting and paid rich tributes to Pastor Sultan Masih here on Monday. He said that Pastor Masih was a renowned religious and social personality, served the downtrodden people with full commitment.
– tribune india
Bhopal, July 27, 2017: A forum for non-Christian tribal people in the eastern Indian state of Jharkhand has sought a law to ban religious conversion across the country, but Christian activists say the move is politically motivated to isolate tribal Christians.
The governing body of Sarna, the top body of 32 groups that follow the traditional tribal religion, at their July 25 meeting in the Jharkhand state capital of Ranchi, said it would ask the federal government for a national law to prevent religious conversion across India.
Members also wanted a law to prevent government welfare schemes meant for tribal people going to those who convert from the traditional tribal faith.
Babulal Munda, president of Sarna, said tribal people do not differentiate "between culture and religion. Our culture is our religion and it is like the two sides of a coin," as reported in the local Hindi language newspaper Prabhat Khaber.
"Christian missionaries have been indulging in conspiracy to convert gullible tribal people through allurement and force them to Christianity continuously," he alleged and wanted the law to "end this practice" all across India.
Currently, no national law exists against conversion.
However, seven of the 29 Indian states have laws that make conversions punishable with jail terms and fines if done without permission from government officials. These laws also ban conversion through allurement or fraudulent means but Christian leaders say such terms can be interpreted to cover missionary activities of providing education and medical help.
Jharkhand state, where 27 percent of 33 million people are tribal, is governed by the pro-Hindu Bharatiya Janata Party (BJP) and plans to introduce a law banning conversion, reports said.
Another tribal leader Kailash Orao accused Christians of creating discord among the tribal people. Christian worshippers distribute the Bible and other materials that portray nature worshipers in a poor light, he said.
Jesuit Father Xavier Soreng, a social activist, said the tribal people's demand has come as the state government plans for anti-conversion law. "The demand is politically motivated and one that offers support to the government move," he said.
"This is an attempt to whip up anti-Christian sentiments in the state as Christians have always been accused of religious conversion," said Father Soreng, a tribal and professor of Xavier Instituted of Social Services.
He said Christians have "immensely contributed" in the development of the state offering medical help and education "but now unfortunately our services are used against us."
Christian leaders like Father Soreng accuse the BJP and its affiliated groups of appropriating the 9 million non-Christian tribal people, aiming to pitch them against the 1.4 million Christians in the state, almost all of them tribal.
– ucan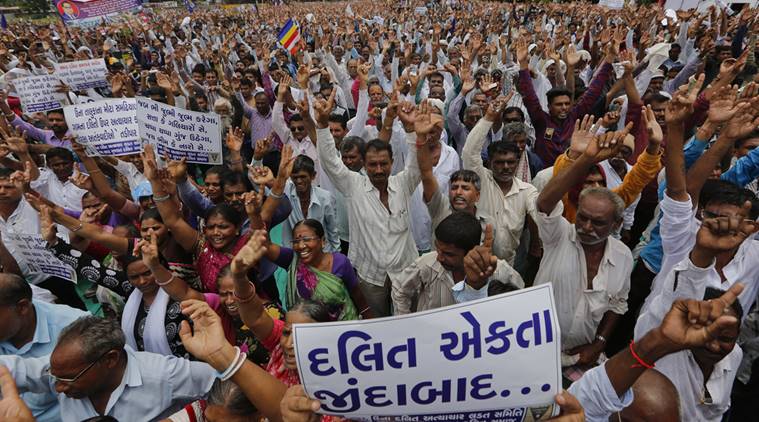 India, July 28, 2017 : A highly anecdotal and touching account of caste-based discrimination in India by an "untouchable born in Andhra Pradesh", who emigrated to the United States at the age of 26, is creating a buzz in publishing circles here.
The book, titled "Ants among Elephants", has been written by Sujatha Gidla, an alumnus of the Indian Institute of Technology (IIT)-Madras, who is currently working as a conductor with the New York subway. The book details memories of growing up as a Dalit woman in India. Gidla also lists many instances of "discrimination and humiliations" that Dalits in India are customarily subjected to.
In the introduction of the book, the author writes that she was born in Kazipet, a small town in the then state of Andhra Pradesh. Her parents were college lecturers but they were "untouchables".
According to excerpts available on the publisher's website, Gidla compares the case of "untouchables" in India to the racism against blacks in the US.
"The untouchables, whose special role — whose hereditary duty — is to labour in the fields of others or to do other work that Hindu society considers filthy, are not allowed to live in the village at all. They must live outside the boundaries of the village proper. They are not allowed to enter temples.
"Not allowed to come near sources of drinking water used by other castes. Not allowed to eat sitting next to a caste Hindu or to use the same utensils. There are thousands of other such restrictions and indignities that vary from place to place. Every day in an Indian newspaper you can read of an untouchable beaten or killed for wearing sandals, for riding a bicycle," Gidla writes.
Major US publications, including the New York Times, have reviewed the book and have commented on its "insightful" understanding of India's social and cultural fabric.
According to a news report in NBC-2.com, Gidla's grandparents converted to Christianity at the onset of the 20th century and were educated at Canadian missionary schools.
Gidla, too, with the help of Canadian missionaries, studied physics at the Regional Engineering College in Warangal, in what is Telangana today. She also pursued a researcher course in applied physics at IIT-Madras.
In the US, she initially worked as a developer in software design, then moved to banking but lost her job in 2009 during the economic crisis. Finally, she took up the job of a conductor at the New York subway.
The book has been published in the US by Farrar, Straus and Giroux, an imprint of Macmillan publishers, and is yet to enter the Indian market.
– tcn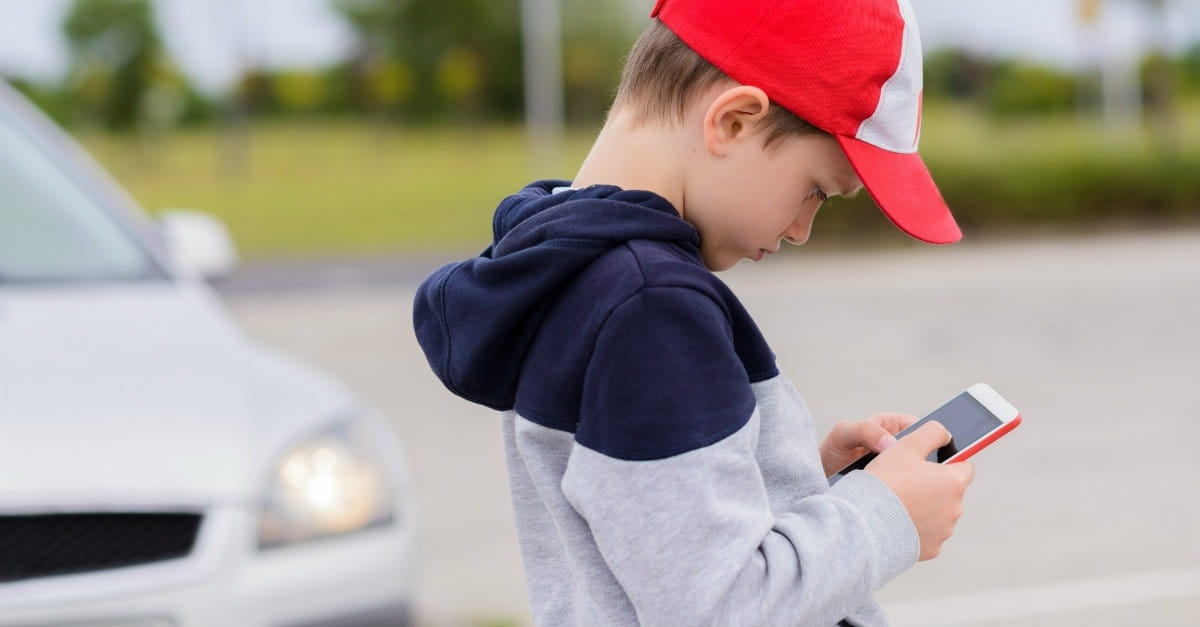 "The bad guy's not just at the bus stop anymore. He has entrance right into your kid's bedroom and hand-held cellphone device." Sexual predators can target your children even when your child is in the room down the hall. And sexual predators aren't the only problem. Cyber-bullying and exposures to sexually inappropriate content are additional concerns. Not everything in the app store is truly a helpful tool for the end user, unfortunately.
New apps are constantly being created, so it's important to monitor what your child downloads. Mostly, it's important to know what each and every app does, whether it has any benefits, and where they can expose your children to danger. Our focus here isn't so much on the geocaching types of adventure apps (think Pokemon Go) where the dangers involve wandering without paying attention.
Mostly, we want to help parents become aware of the online tricks predators use. Here are some things to look for as you determine which apps you need to monitor.
1. Whisper
This app allows you to post secrets anonymously and also allows you to chat with other users in your geographic area.
Why It's Dangerous: Many children are drawn to communicating with strangers, feeling that their secrets are safer with them than with their friends. This app is a perfect tool for ill-intentioned strangers looking to connect with young people because it allows you to exchange messages with people nearest to you (so anonymity can be easily lost).
2. YikYak
All Yik Yak users are anonymous. They don't create a profile or account, but they can post comments that are accessible to the nearest 500 people (within a 1-5 mile radius). A psychiatrist called this the most dangerous app he'd ever seen because it "can turn a school into a virtual chat room where everyone can post his or her comments, anonymously. Untruthful, mean, character-assassinating short messages are immediately seen by all users in a specific geographic area."
Why It's Dangerous: This app is causing problems in schools across the United States, with students maliciously slandering teacher, staff, and other students. In fact, several schools have now banned smart phones from campus because of this particular app.
3. Kik
A free app-based alternative texting service that allows texts/pictures to be sent without being logged in the phone history. (Similar apps: Viber, WhatsApp, TextNow)
Why It's Dangerous – Makes it easier for your child to talk to strangers without your knowledge since it bypasses the wireless providers' short message services (SMS). Children also think they can "sext" without parents finding out. In addition, strangers can send your child a "friend request."
4. Snapchat
Allows you to capture an image or video and make it available to a recipient for a specific time. After that time limit is up, the picture/video automatically disappears forever…or so Snapchat claims. (Similar apps: Poke, Wire, and Wickr)
Why It's Dangerous – Kids can receive (or send ) sexually inappropriate photos. This app also makes kids feel like they can "sext" or send inappropriate pictures without consequences because the image will self-destruct automatically. The truth is that nothing sent over the internet disappears. There are always ways to retrieve and capture those images.
5. Vine
Allows users to watch and post six second videos.
Why It's Dangerous –While many of the videos are harmless, porn videos do pop up into the feed, exposing your children to sexually explicit material. You can also easily search for/access porn videos on this app. Predators utilize this app to search for teens and find their location. Then they try to connect with them via other messaging apps.
6. ChatRoulette and Omegle
These apps allow you to video chat with strangers.
Why It's Dangerous – Not only are users chatting with strangers, they could be chatting with a fake stranger. "Chat sites like Chatroulette and Omegle have done their best to produce systems that warns users when the people they are chatting to are potentially using fake webcam software, however developers still manage to slip under their radars with frequent updates." So a fifty-year-old man could set up a fake webcam and use images from a 15-year-old boy that looks like a teen celebrity to convince your child to send inappropriate pictures or get information about your child's location.
7. Tinder
Users post pictures and scroll through the images of other users. When they think someone is attractive they can "flag" the image. If that person has also "flagged" them in return, the app allows you to contact them.
Why It's Dangerous – This app, and similar apps such as Down, Skout, Pure, and Blendr, are primarily used for hooking up.
8. Poof
Hides other apps on your phone. You select which apps you would like to hide and their icons will no longer show up on your smartphone screen.
Why It's Dangerous – If children have apps that they want to keep hidden from their parents, all they have to do is download this app and "poof," their screen is clear of any questionable apps. So, if you see the poof app on their phone, you may want to ask them what they are hiding.
9. What now?
Remember, your child's safety is more important than their privacy. As a parent, you aren't being nosy by checking their cell phone on a regular basis; you are being responsible. Perhaps your family could establish family media rules, such as having to check with a parent before downloading a new app or game. Having a common charging area so you can easily check phones could also be a good system for your family.
Also, take the time to explain to them (at an age-appropriate level) why you are asking them questions and checking their phone and privacy settings. Many children do not realize just how much information they are putting out there and how dangerous it can be.
Christian parents are called to instruct their children in biblical wisdom (Deuteronomy 6:6-8) and today that includes teaching them to apply biblical wisdom to media. Teaching your children how to choose appropriate apps and use them responsibly is vitally important in our media-saturated world.
– cross walk
Middle East, July 28, 2017: The Middle East needs peace, human rights, and the continued presence of Christians, a Holy See diplomat told the U.N. Security Council Tuesday.
"Christian communities have existed for over two thousand years in that region and have peacefully coexisted with the other communities. The Holy See urges the international community, through the Security Council, not to forget them," Monsignor Simon Kassas, interim chargé d'affaires of the Holy See's permanent observer mission to the United Nations, said July 25.
"The Holy See believes that the rule of law, including respect for religious freedom and equality before the law based on the principle of citizenship and regardless of one's race, ethnic origin or religion, is fundamental toward the achievement and maintenance of the peaceful and fruitful coexistence among individuals, communities and nations in the whole region and beyond," he continued.
Msgr. Kassas spoke in an intervention during the U.N. Security Council's open debate on "The Situation in the Middle East, including the Palestinian Question."
He voiced the Holy See's regret at the loss of lives and property in wars and conflict in the Middle East, particularly in Syria, Yemen, and Iraq. In these places "the dramatic humanitarian situation calls for renewed commitment by all to arrive at a political solution to these conflicts."
The diplomat said Pope Francis "deeply appreciates the tireless efforts of those toiling to find a political solution to the conflict in Syria."
"He encourages all actors to work toward a Syrian-led political process leading to a peaceful and inclusive transition," the monsignor said, stressing the benefits of a peaceful settlement that will restore stability, allow for the safe return of refugees and others who are displaced.
Peace in Syria will also create an environment for effective counter-terrorism efforts and maintain "the sovereignty, independence, unity and territorial integrity of the Syrian state."
Turning to the Israeli-Palestine conflict, Msgr. Kassas said the Palestinian question is debated four times a year and this debate sometimes sounds like "broken records," but this will continue until a solution is found. He added: "notwithstanding the multiple challenges facing the Middle East today, the Israeli-Palestinian peace process cannot be allowed to slip out of the top priorities of the international community and this council."
The Holy See voiced support for a two-state solution in which both the Israel and a Palestinian state exist side-by-side "in peace within internationally recognized borders."
"For this process to happen and succeed, Israelis and Palestinians must agree on substantial steps to lower tensions and de-escalate the violence on the ground," Msgr. Kassas said. This includes refraining from actions, including actions regarding settlements, that contradict their stated commitment to a negotiated solution.
He cited Pope Francis' exhortation to pray for peace and to promote a culture of non-violence so that everyone can bequeath "a culture capable of devising strategies of life, not death, and of inclusion, not exclusion."
All Palestinian factions must show "a united political will" and work together to address their people's needs, Msgr. Kassas told the U.N.
"A united Palestinian front would prove the commitment of the Palestinians to a peacefully negotiated settlement and would be key to the economic prosperity, social cohesion and political stability of a Palestinian State," he said.
"We must also not forget Jerusalem, a city sacred to Jews, Christians and Muslims," the diplomat continued, adding, "The historical status quo of the holy sites is a matter of profound sensitivities."
Msgr. Kassas reaffirmed the Holy See's support for "for a comprehensive, just and lasting solution" regarding Jerusalem and reiterated the importance of internationally guaranteed special status that ensures religious freedom of all its inhabitants and "the secure, free and unhindered access to the Holy Places by the faithful of all religions and nationalities."
– cna
Mexico, July 27, 2017: An online statement purporting to be from a radical feminist group has claimed responsibility for the explosive set off at the Mexican Bishops' Conference earlier this week.
On Tuesday, a small homemade explosive detonated at the Mexican Bishops' Conference (CEM) in Mexico City. No one was injured, and the building incurred little damage.
On Wednesday, a group calling itself the "Informal Feminist Command for Anti-Authoritarian Action" claimed responsibility for the bombing in a statement posted on Contra Info, an international website that claims it is run by "anarchists, anti-authoritarians and libertarians."
The statement says Feminist Command was responsible for the bomb, which was intended as retaliation "For every torture and murder in the name of your God! For every child defiled by pedophiles!"
While Contra Info has posted previous stories about Feminist Command's actions in Mexico, the group's existence is unconfirmed, according to the AP.
Aramando Cavazos, the bishop conference's press office director, explained in a statement Tuesday that "the pertinent investigations are taking place, as apparently this is not the first case occurring in that area of Mexico City," he said.
Mexico has seen a slew of violence against priests in recent months, including numerous stabbings and murders. Earlier this month, Fr. Luis López Villa was found bound and stabbed to death in his room. He was the 18th priest to be murdered in Mexico in the last six years.
– cna
China, July 19, 2017: In a controversial move, China's ruling Communist Party has directed its nearly 90 million members to shun religion for maintaining party unity, warning that religious belief is a "redline" for the cadres and those who resist would be punished.
The head of China's top religious affairs regulator said that party members should not seek value and faith in religion and those who have religious beliefs should be persuaded to give them up.
Experts said the direction is meant to maintain party unity, the official media reported on Wednesday.
"Party members should not have religious beliefs, which is a redline for all members…Party members should be firm Marxist atheists, obey party rules and stick to the partys faith…they are not allowed to seek value and belief in religion," Wang Zuoan, director of the State Administration for Religious Affairs (SARA) wrote in an article released in the Qiushi Journal on Saturday, the flagship magazine of the CPC Central Committee.
Officials who have religious faith should be persuaded to give it up, and those who resist would be punished by the party organisation, Wang wrote.
The order came as the CPC, which has about 88.76 million members, geared up to hold its 19th Congress expected to be in October this year in which President Xi Jinping who heads the party and the military is likely to get elected for another five-year term.
Wang said the party members are also forbidden from supporting or getting involved in religious affairs in the name of developing the economy or diversifying culture.
Elaborating on the new order by the party, Zhu Weiqun, chairman of the Ethnic and Religious Committee of the Chinese Peoples Political Consultative Conference, said "It is important that Wang constantly reminds Party members not to have religious beliefs. Some people who claim to be scholars support religious beliefs in the party, which has undermined the partys values based on dialectical materialism."
"Once the partys values are damaged, party unity as well as the partys basic policy to regulate religions would be sabotaged," Zhu told state-run Global Times.
Wang also stressed the need for a firm political direction in managing religious affairs.
"We should guide religious groups and individuals with socialist core values and excellent traditional Chinese culture to dig into their doctrines to find parts that are beneficial to social harmony and development," Wang said.
Apparently referring to the fast-spreading Christianity in China, which Beijing apprehends posed a major threat as it could emerge as a force like in previously socialist countries like Poland to overthrow Communist Party rule, Wang said foreign forces are "infiltrating" into China in the name of religion.
China also has over 20 million Muslims. Xinjiang where the Turkik speaking Uygur Muslims are a majority is in turmoil as Uygurs were restive about the increasing settlements of majority Hans from other provinces.
Next to Buddhism, Christianity is regarded as the fastest growing religion in Communist China.
Unofficial estimates say China has over 65 million Christians including Catholics, Protestants as well as other church groups.
The ruling Communist Party of China (CPC) has tenuous ties with Rome apprehending political impact of the rapid growth of Christianity as it could become a movement in later years challenging the CPC?s power base.
According to reports, a number of Chinese Christians were involved in preaching Christianity in Muslim countries.
Two Chinese nationals, accused of being involved in preaching in Pakistan, were killed allegedly by Islamic State militants in the restive Baluchistan province.
Recent reports spoke of backchannel contacts between Beijing and Vatican to establish diplomatic ties which broke off in 1951, two years after CPC came to power.
"Some foreign forces have used religion to infiltrate China, and extremism and illegal religious activities are spreading in some places, which have threatened national security and social stability," Wang added.
"Guiding religions to suit to Chinas development is a core policy to solve Chinas religious problems. The moves evolve with traditional Chinese values over years and meet the demand of socialist development," said Su Wei, a professor at the Party School of the CPC Chongqing Committee.
Some foreign forces have used religions, including Christianity and Islam, two non-local religions, to deliberately spread their political views in China, Su said, adding that some religious doctrines shall be adjusted to match Chinese ethics and customs.
Su also noted that the regulation banning party members from having religious beliefs would be permanent, but may involve more work in Northwest Chinas Ningxia Hui Autonomous Region, Xinjiang Uyghur Autonomous Region and Gansu Province as well as Southwest Chinas Tibet Autonomous Region.
– deccan chronicle
Odisha, July 27, 2017: After an attack in eastern India in which a Christian was seriously injured, police and Hindus created an "agreement" — without the participation of church members — effectively halting worship services, sources said.
Church members were bullied into signing the agreement, according to Morning Star News. As a result, in the tribal village of Abasing in Gajapati District, Odisha state, Sunday worship services have ceased following the June 18 attack on a worship service by a mob of Hindu women, a church leader said.
About 30 Hindu women entered the house where the congregation had been worshipping for six months, broke into front and back entrances and dragged the 12 Christians present out, he said.
Four Christians who were injured were temporarily detained and forced to sign the document.
Seven Hindus also signed the document, which states Christians cannot celebrate any event without prior permission from the police station, can only worship in their own homes and cannot gather for familial celebrations like birthdays without first submitting an application to the police.
The document also states that if Hindus intend to celebrate any event and are concerned for their safety, they can complain to police of "the threat from Christians."
– the alabama baptist
New Delhi, July 27, 2017: Nearly two weeks after a pastor was shot dead in northern India's Punjab state, police have yet to make an arrest over the crime which one church leader suspects is politically motivated.
Two masked men on a motorbike shot dead pastor Sultan Masih of the neo-Christian Temple of God Church just outside his church in Ludhiana town on July 15, police said. He was declared dead upon being taken to a local hospital.
"The investigation is on. We are yet to solve the case," police officer Amandeep Singh, who leads the investigation, told ucanews.com July 25. Singh said unless the criminals are identified and arrested police cannot speak about murder motives.
The Punjab State Minority Commission and church officials from Jalandhar Diocese have refused to connect the murder with violence committed by hard-line Hindus in other parts of the country.
Father Peter Kavumpuram of Jalandhar Diocese said the Christian community in the district have very good relations with both the majority Sikh community and the large-Hindu minority in the state.
"We Christians have never had any issues related to religious extremism here," Father Kavumpuram told ucanews.
Around 350,000 Christians make up 1.2 per cent of Punjab's 27 million population of whom 58 percent are Sikhs. Hindus make up 39 percent.
Philip Christy, president of the All India Christian Minority Front, told ucanews.com the murder has "scared Christians in the area."
Christy ruled out "personal enmity" as a murder motive. "People may not be getting any threats but the situation is not good in the area," he said.
Minority Commission chairperson Munawar Masih told ucanews.com that they have not received any complaints about "threats or harassment" against the Christian community in Punjab.
Masih, a Christian, said commission members have met with the pastors of the district and promised them help.
"We have asked the pastors to live their life and follow their faith with full freedom in the state and if they come across any threat or fear, they should report to us, we will take action," he said.
'Politically-linked'
Father Kavumpuram from Jalandhar Diocese said church officials and several political leaders suspect "some politically-linked people" are behind the murder which is "aimed at creating a religion-based disturbance" to tarnish the current government.
The opposition Congress party came to power in Punjab last March, making the state among five that the Congress holds. In most of India's 29 states the pro-Hindu Bharatiya Janata Party (BJP) or a coalition with that party are in power.
The Aam Admi (Common Man) party, which rules the state of Delhi, made considerable inroads in Punjab during state elections earlier this month, but failed to come to power.
"We have reasons to suspect the murder has a political angle," Father Kavumpuram said. The priest said that a year ago a Hindu leader was also shot dead but the police could not trace the killers.
In response to the most recent killing, the state's chief minister Captain Amarinder Singh has asked police to crackdown against those attempting to flare up sectarian tension in the Sikh majority state.
– ucan