From political arguments with family and friends, time-sucking Facebook snooping, unhealthy comparisons, and TMI moments, most of us have witnessed the ugly side of social media. But what are the driving forces behind what we share, write, and comment on, and why do we feel the urge to compulsively check social networks several times a day? Whether we post frequently or rarely, strategically or not, now is a good time to assess our motivations for making our mark online.
Social media has become a modern-day idol for many, but the root of this addiction is nothing new. It's an ancient sin delivered in a modern approach.
Three Questions to Ask Yourself About Social Media
Sin can be traced back to pride, and we know it's rearing its ugly head when we're thinking too highly or too lowly of others or ourselves. Unfortunately, social media is a great means of fueling the teeter-totter of self-worth. One moment, we're overly confident, humble-bragging about ourselves, and the next, we're beating ourselves up, feeling worthless.
Pride is a vicious cycle that never satisfies, and like all sin, it has the need to be fed regularly.
Who can discern his errors?
Declare me innocent from hidden faults.
Keep back your servant also from presumptuous sins;
let them not have dominion over me!
Then I shall be blameless,
and innocent of great transgression.
Let the words of my mouth and the meditation of my heart
be acceptable in your sight,
O Lord, my rock and my redeemer. (Psalm 19:12-14)
So how can we discern our errors as we use social media? How can we use it so our words and thoughts are acceptable in God's sight? Here are three searching questions we can ask ourselves about this modern medium:
1. Does my confidence depend on it?
At different points throughout the years, I've been drawn into the virtual world where it's easy to create a persona of confidence. But it was all a charade. I didn't actually like myself, but I temporarily received the attention and approval I felt was lacking.
This unhealthy approach to validation is all too common for people who fear never getting noticed or being forgotten among the "more valuable." For the self-confident, it's just as easy for the desire for praise to grow and consume at an alarming rate.
While it may seem normal for anyone to want approval, there's a fine line between needing encouragement and desiring self-glorification. Whether we have too much confidence in ourselves or not enough, the problem remains: We're not putting our full confidence in who God is, who he made us to be, and how he views us as his cherished children.
Not to us, Lord, not to us
but to your name be the glory,
because of your love and faithfulness. (Psalm 115:1)
The Bible calls us to be humble, give God the glory, and boast only in him. Sure, we can share thoughts, humor, experiences, and the like, but social media doesn't give us a free pass to be self-glorifying.
In Philippians 4, Paul tells us to do nothing out of selfish ambition or vain conceit, which filters out many of the posts we see and create ourselves. Before posting, we should consider whether it will be encouraging to viewers and honoring to God, or if it's feeding a desire for attention.
If it's the latter, we should remind ourselves through God's Word of the position we hold through Christ, one that should humble and astound us. We are sons and daughters of God and his servants, granting us both freedom and responsibility. So let's take time to step away from the computer or phone and think before we seek attention.
2. Does it keep me from loving others?
I wish I could say I haven't made snide remarks, wrong assumptions, and quick judgments about things people share, but I have. It's ugly, it's mean, and it's sin. It's something the Lord has been calling me out on over the years, and with his help, I've become slower to share unnecessary opinions with others offline about judgments I've made online.
The Bible talks a lot about the tongue and its power to curse or bless others. Proverbs 12:18 says, "The words of the reckless pierce like swords, but the tongue of the wise brings healing."
The mind and heart transfer sin through our fingers as we type words of condescension, pretension, and disrespect. But as we're told in Colossians 4, our conversations should always be full of grace and seasoned with salt. Kindness, respect, and wisdom should saturate every form of communication, especially because our words are a witness to unbelievers.
There are times when we should address concerns with the author of questionable posts in a gentle and loving way, but we should take a humble step back before we react in self-righteousness. Our sin has been graciously and miraculously washed clean by Jesus' blood and righteousness, so let's seek to show that same grace to others, listen before we respond, and love as Jesus loves through our patience.
What may seem witty or hilarious to us in the moment can cause permanent damage in the long-run. We may be able to delete some comments, but the memory of what we've said will remain. As David sang in Psalm 141, may we ask God to set a guard over our mouths and keep watch over the doors of our lips.
3. Am I holding myself accountable?
Social media is often a platform for pride, disappointment, jealousy, and anger. So we seek to act with self-control and hold ourselves accountable for what is said and done behind the false security of our screens.
Do our words, thoughts, and actions reflect God's light and wholeness, and do they bring him honor?
Are we building others up or tearing them down?
Are we basing our worth on the opinions of man or God?
Will the things we're tempted to brag about ultimately matter in the scheme of eternity?
Social Media in Perspective
We may feel alone, misunderstood, and trapped by our sin, but Jesus is the only way of escape and true freedom—from the opinions of others, ourselves, sin, and, ultimately, death. He purchased our freedom at the costliest price, his very life, and took on the unbearable, the unbelievable, and the impossible for us at the cross—
All so we might taste life without the shackles of sin, even within social media, and know eternity in his presence.
– cross walk
Middle East, August 30, 2017: A draft document by members of the global Christian community is warning that unless the course is reversed, Christians could be driven out of their ancient homelands in the Middle East entirely in less than a decade.
Russian News Agency TASS shared details of the draft memorandum of the 3rd International Christian Forum that opened in Moscow on Monday, which detailed how over the past 10 years the Middle East's Christian population has shrunk by 80 percent.
"At the beginning of the 2000's, the number of Christians living in Iraq totals about 1.5 million, which came to about 5% of the country's population. By now, the figure has plummeted to about 100,000 people," the document states.
"The biggest Syria cities that lived through occupation by the militants have lost almost all of their Christian population."
The draft memorandum positions that Christianity "will vanish" from its homeland by the middle of the next decade if radical Islam's attacks on Christians are not stopped.
Various Middle East experts and Christian leaders have also been warning for years of the devestating effects terrorist groups, such as the Islamic State and its self-proclaimed Caliphate, are having on Christian populations.
Genocidal campaigns have resulted in the deaths and kidnappings of untold numbers of Christians and other minorities while millions have also had to flee their homes.
Todd Johnson, director of the Center for the Study of Global Christianity at Gordon-Conwell Theological Seminary in Hamilton, Massachusetts, predicted in May that by 2025 the percentage of Christians in the Mideast could go down to just over three percent. By comaprison, Christians made up 13.6 percent of the population back in 1910.
Canon Andrew White, an Anglican priest known as the "vicar of Baghdad," said earlier this year that "the time has come where it is over, no Christians will be left. Some say Christians should stay to maintain the historical presence, but it has become very difficult. The future for the community is very limited."
Some Christians have been looking to return to newly liberated cities in Iraq and Syria, but have faced great challenges, human rights advocates said.
Ashur Sargon Eskrya, president of the Assyrian Aid Society branch in Iraq, told Breitbart News earlier in August that Christians returning to the Iraqi city of Mosul are facing their "biggest and greatest challenge."
"Iraqi Christians (Assyrian, Chaldean) are indigenous peoples of the country, according to historical sources, and their future in Iraq depends of on international support and protection. Without protections, they will not be able to live in Iraq any more," Eskrya said in an email.
"It is critical time for the Christians of Iraq — 'to be or not to be.'"
Former Rep. Frank Wolf (R-Va.), who is a distinguished senior fellow at the 21st Century Wilberforce Initiative, said that there's still an an opportunity "to save Christianity in the cradle of Christendom."
"Now is the time. We have an administration that's open to doing something," he said, referring to the administration of U.S. President Donald Trump.
"There's a willingness and desire on the part of the Christians to stay. I think given protection and coordination with housing and infrastructure, they will return," Wolf added.
Martha Hudson, an advocate for minority groups in Iraq who traveled with the congressman to Iraq, said that it is "now or never" for the Christian population there.
"We are at the tipping point and if we do nothing, we will lose Christianity in the cradle of Christianity. As Christians, this is our homeland and we must do everything to save it," Hudson said.
– christian post
Eritrea, August 29, 2017: The body of a Christian mother who died in an Eritrean prison earlier this month showed scars that indicate that she may have been abused by her captors, a family member said.
A relative of Fikadu Debesay, an evangelical mother of three who died while imprisoned at the Metkel Abiet camp this month, told the Christian persecution news outlet Morning Star News that it is likely that some form of torture or "mistreatment" could have contributed to her death.
The relative, who attended Debesay's burial on Aug. 10, stated that mourners saw a scar on her face and another scar on her left hand. The relative noted that the scars "could have been a sign of some mistreatment or intense sunburn that resulted to her untimely death."
"It has been very difficult consoling the children," the relative, who is now looking after the couple's children, told Morning Star News. "They want to know what happened to their mother."
Debesay was arrested along with her husband in May during a government crackdown on evangelical Christians in the town of Adi Quala. It's been reported that at least 210 Eritrean Christians have been arrested during the government crackdown this year on non-state-sanctioned religious worship.
In Eritrea, religious practices other than those affiliated with the Catholic, Evangelical Lutheran and Orthodox Christian churches and Sunni Islam are outlawed.
The relative, who chose to remain nameless, explained that the children are still wondering about the fate of their father. The relative added that the children are having trouble sleeping at night.
"Our parents were picked up by unknown people while we were praying at home, only for our mum to come back in a coffin," the relative quoted one of the children as stating. "Where is our dad?"
Debesay's death was originally reported by the United Nations-accredited charity Christian Solidarity Worldwide, which stated that the cause of her death was unknown.
Although there has been an increase in the arrests of evangelical Christians this year, non-state-sanctioned religion has been targeted and outlawed by the government since 2002.
According to Open Doors USA's 2017 World Watch List, Eritrea ranks as the 10th worst country in the world when it comes to Christian persecution.
Open Doors reports the persecution of Protestants in Eritrea is exacerbated by the Eritrean Orthodox Church, which "persecutes those who leave the EOC and become Evangelical or Pentecostal believers."
"The dire situation overall in Eritrea is contributing to the global refugee crisis," an Open Doors fact sheet states, adding that thousands of Christians have fled from the country.
Open Doors added that many Christians arrested by the government have been "locked in shipping containers" and have "died as a result."
Crackdowns on evangelical Christians continue to take place monthly, according to CSW, which reported in its initial news release on Debesay's death that 23 more Christians were arrested in the capital city of Asmara in the first week of August.
– christian post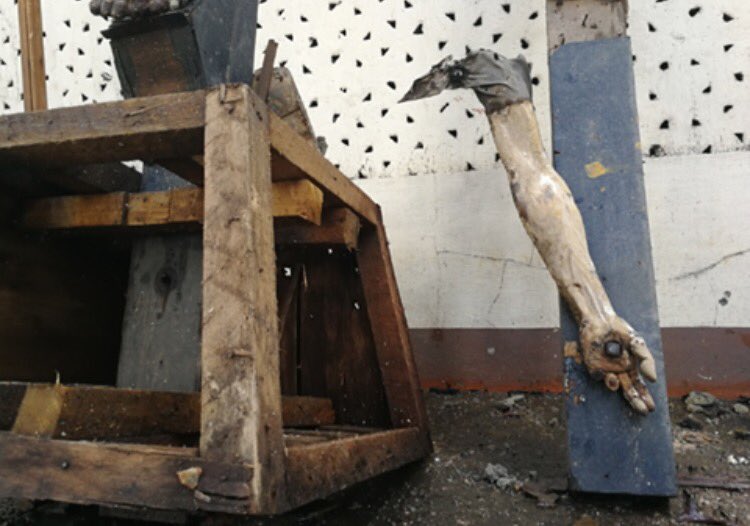 Philippines, August 31, 2017: The Philippines Armed Forces (AFP) are gearing up for an assault against the last stronghold held by armed men connected to the Islamic State in Marawi, capital of Lanao del Sur province (Mindanao), the Filipino city with the highest concentration of Muslims. The military plan to end the violent clashes comes as the crisis marked its hundredth day, yesterday.
The crisis began on 23 May when terrorists seized part of the city to set up an enclave for the Islamic State in Southeast Asia. So far, some 800 people have been killed, including 133 soldiers and policemen, 617 terrorists and 45 civilians.
The terrorists are still holding some hostages, including Fr Teresito "Chito" Suganob, vicar general in Marawi. The clergyman, who had a chance to escape, chose to remain with the other prisoners.
In the last few days, the military stepped up airstrikes on the rebel-held ​​500 square metre area to soften up the resistance of some 200 Islamist Maute and Abu Sayyaf militants still holding out.
Troops are about 500 metres from the lakeside where the terrorists fled after losing the strategic Mapandi bridge.
Now that the bridge and all other routes to their last stronghold are cut off, the terrorists are running low on food, water, medicine and ammunition.
As they moved forward, soldiers took Marawi's Grand Mosque, and on Monday evening, they captured St Mary's Catholic Cathedral, in Marinaut. A video released by the military on Tuesday shows destruction inside the building (for the video click here).
The church had been taken last Friday but it had to be cleared of improvised explosive devices left by the Maute before they fled.
The building was one of the first places the terrorists attacked at the start of their operation. During their occupation, they desecrated it before setting it on fire. Mindanao Muslim leaders harshly condemned the act.
Mgr Edwin de la Peña, bishop of Marawi, said that the territorial prelature can now think about the future. Yesterday, he consecrated a provisional cathedral in Baloi (about 20 km north of Marawi).
During the offensive, the Maute took Fr Chito along with the Church workers and a dozen faithful.
The Moro Islamic Liberation Front (MILF), Mindanao's main autonomist group, called for his release.
In late June, the terrorists said they were willing to release the priest if the authorities released the parents and relatives of their leader, Abdullah Maute. However, the government never opened talks.
Sources in Mindanao told AsiaNews that last week four hostages were able to escape, swimming across the lake. They explained that they were held along with Fr Chito. He refused to follow them, choosing instead to remain with the other hostages.
The escapees said that the terrorists use hostages as human shields, forcing them to wear their clothes to confuse the soldiers. The prisoners are also used to gather gunpowder and prepare home-made bombs.
As Marawi's siege appears near its end, the government has promised to carry out effective reconstruction. Meanwhile, locals are trying to get their life back to normal.
Still, the city's future remains uncertain. Most land belongs to the state, and real estate speculation is a real danger in a place where many illegally built homes have been destroyed. Sources told AsiaNews that it is not yet clear how the government intends to deal with the problem.
There are also fears about what will happen after the fighting is over. Many Maranao, a local Muslim ethnic group, have vowed vengeance against those who have supported and sided with the Islamist groups that brought death and destruction to the city. Honour feuding, known locally as rido (maratabat) is part of the area's culture.
For tis part, the Catholic Church continues to help evacuees through numerous initiatives and projects.
AsiaNews spoke by phone with Fr Edwin A. Gariguez, executive secretary of the National Social Action Secretariat (NASSA) and Caritas Philippines, the main charity of the Catholic Bishops' Conference of the Philippines (CBCP).
The clergyman said that yesterday about a hundred residents marked the 100th day since the violence broke out by walking through the city, a symbol of hope for the future.
– asia news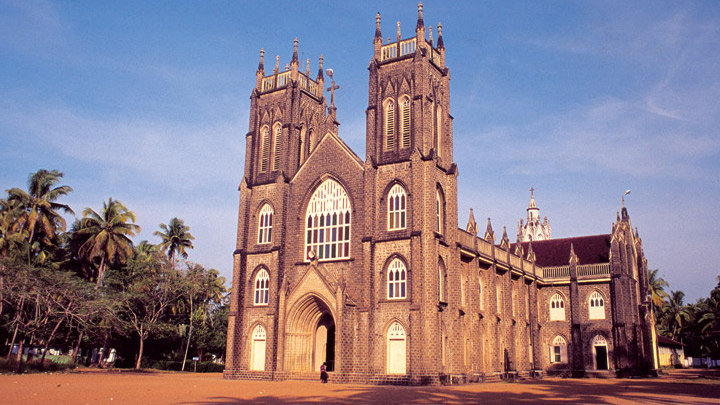 Thiruvananthapuram, August 29, 2017: The convener of the BJP's intellectual cell, T.G. Mohandas, has claimed that the St. Andrew's Basilica in Arthunkal in Alappuzha district was once a Siva temple and that the Hindus should reclaim it.
Originally built by the Portuguese missionaries in the 16th century, Arthunkal church is one of the most important Catholic pilgrim centres in Kerala. Devotees from all across the state visit the church during January for a grand two-week celebration of the feast of St. Sebastian.
The village, synonymous for the church, considers St. Sebastian as its guardian.
Mohandas' claim has set alarm bells ringing not only among the Christians in Kerala, but also the BJP leadership which has been trying to woo the Christian groups to its fold, reports Deccan Chronicle.
Mohandas, who is also an RSS pracharak, had tweeted on Aug 26 that if excavations were conducted at the church, the remains of the temple could be found.
"The altar of the church kept falling during construction and the clergymen approached an astrologer who advised them to build it a little away from where the original sanctum sanctorum of the temple stood.
It's the responsibility of each Hindu to reclaim this temple," tweeted Mr Mohandas.
The BJP leaders criticised him for triggering an unwarranted controversy. "It is his personal opinion and the BJP has nothing to do with it. The issue has never been discussed in any of the party forums and he is living in a fool's paradise," said a former state BJP president.
Another former BJP president said people like Mohandas were bringing shame to the party. "Mohandas is not an official spokesperson of the party," he said.
The Mararikulam police, as instructed by Alappuzha police chief S. Surendran, registered a case against Mohandas for provoking communal tension.
AIYF district secretary T. T. Jismon had filed a complaint with Surendran against the tweet. Surendran also asked the Cherthala DySP to register a case under CrPC 153 (A) for creating communal hatred and ordered to give protection to Arthunkal, the third Basilica of the Roman Catholic (Latin Rite) Church in Kerala.
– deccan chronicle
Thiruvananthapuram, August 30, 2017: The meeting called by Forest Minister K.Raju on Aug 29 between church representatives and forest officials arrived on a consensus to resolve the issue of the destruction of concrete crosses at Bonacaud.
The Minister agreed to the request of the church representatives to retain one wooden cross at the spot. The believers would also be allowed to conduct pilgrimage and prayers atop the hill, twice a year like in the past.
The Minister said no other construction activity, including concrete structures, would be allowed in the vicinity of the cross in the forest land.
It was also agreed to remove the debris of demolished concrete crosses.
Action would be taken against those found to have demolished the crosses. The cases against priests and believers as well as against forest officials would be withdrawn.
The Minister said that there would not be any restriction for the believers to offer their prayers at the Boncaud church.
"The government is not against any kind of religious beliefs. Our policy is to equally protect the freedom of religious belief of those belonging to all religions," said Mr.Raju.
Those who participated in the meeting representing the church include Catholic Bishops' Conference of India President Cardinal Mar Baselios Cleemis, Kerala Catholic Bishops' Council president Archbishop M. Soosa Pakiam, Bishop Samuel Vincent of Neyyattinkara and other representatives of the Neyyatinkara Latin Diocese, under which the Boncaud church falls.
With the meeting arriving at a successful settlement in the morning, the day-long protest that the Neyyatinkara diocese had planned in front of the Secretariat was called off.
The Cardinal, Archbishop and Bishops later gathered at the St. Joseph's Metropolitan Cathedral at Palayam and addressed the believers to convey the messages from the meeting.
"We are glad that we could peacefully arrive at a settlement to this issue," said Archbishop Soosa Pakiam in his address. Believers held celebrations in Vithura in the evening.
It was on August 18 that the crosses atop a hill in Bonacaud were found to be destroyed. The believers here accused the forest officials of destroying the cross.
The Forest officials, meanwhile, denied the allegations.
The diocese had claimed that the cross was installed there more than 60 years ago. The past few days witnessed several rounds of protests and attempts by the believers to march to the top of the hill and reinstall a cross there.
– the hindu
New Delhi, August 30, 2017: Efforts need to be made to make India's religious minorities aware of their rights, say a newly appointed member of the Delhi Minorities Commission.
The commission is a quasi-judicial authority to protect the interest of religious minorities.
"We should be aware of our rights and update ourselves about what is happening around us … to be in a better position to face the problem and solve it accordingly," Zafarul Islam Khan, the chairman of the commission said Aug. 28 while addressing a specially convened meeting of minority leaders in the national capital.
Khan is a Muslim leader who took over as chairman of the commission on July 20, joining two other appointed members from the Christian and Sikh communities.
Members initially serve for a period of three years, which then can be extended by another three years.
Khan told some 50 leaders — from Muslim, Sikh, Christian, Buddhist, Parsi, and Jain religions — that public awareness camps are planned in minority concentrated areas to help them understand the workings of the commission, and to tell them about various government schemes and plans meant for their welfare.
The commission having the powers of a civil court is mandated to safeguard the rights and interests of religious minorities. It is also a forum to redress grievances of minorities, such as threats or violence against their religious freedom.
Presentation Sister Anastasia Gill, another member of the commission and a Supreme Court lawyer, told ucanews.com that "most of the time our people are not sure of their rights because of a lack of awareness."
– ucan
Sin perplexes us. We love it, and we hate it. We embrace it, and we war against it. We act on it, yet we don't always understand why. Sin is alluring and confusing, pleasurable and destructive. The redeemed heart has been set free from sin's power, yet still wars with sin's presence—and sin distances us from the God who willingly came to rescue us from it.
When I asked friends, "What are some sins and areas of temptation we must fight every day?" the response was overwhelming: jealousy, laziness, discontentment, control, discouragement, pride, a sharp tongue, vanity, slander, inadequacy, anxiety, fear, selfish gain, impatience, anger, disobedience, lust, fear of man, and critical judgment of other Christians.
Which of these resonate with you? Do others come to your mind?
20 Practical Ways to Kill Sin Every Day
No Christian is exempt from the battle with sin, and it's wise to consider what and how we're actively fighting each day. But we do not fight alone:
We know that Christ, being raised from the dead, will never die again; death no longer has dominion over him. For the death he died he died to sin, once for all, but the life he lives he lives to God. So you also must consider yourselves dead to sin and alive to God in Christ Jesus. (Romans 6:9-11)
Believer in Christ Jesus, you are dead to sin and alive to God – and your calling is to "consider yourself" in this way. So what does it look like to fight sin on a daily basis, when temptation is all around you and spiritual death is sin's goal (James 1:15)?
Ponder these 20 practical ways to "consider yourself dead to sin and alive to God" by killing sin today:
1. Pray for the Holy Spirit's conviction and help.
If the Spirit of him who raised Jesus from the dead dwells in you, he who raised Christ Jesus from the dead will also give life to your mortal bodies through his Spirit who dwells in you. (Romans 8:11)
2. Practice regular confession.
If we say we have no sin, we deceive ourselves, and the truth is not in us. If we confess our sins, he is faithful and just to forgive us our sins and to cleanse us from all unrighteousness. (1 John 1:8-9)
3. Remove the temptation.
And if your hand causes you to sin, cut it off. It is better for you to enter life crippled than with two hands to go to hell, to the unquenchable fire. (Mark 9:43)
4. Tell a friend.
Iron sharpens iron, and one man sharpens another. (Proverbs 27:17)
5. Memorize Scripture.
Put on the whole armor of God, that you may be able to stand against the schemes of the devil….take the helmet of salvation, and the sword of the Spirit, which is the word of God… (Ephesians 6:11, 17)
6. Meditate on the cross.
And you, who were dead in your trespasses and the uncircumcision of your flesh, God made alive together with him, having forgiven us all our trespasses, by canceling the record of debt that stood against us with its legal demands. This he set aside, nailing it to the cross. (Colossians 2:13-14)
7. Deal quickly with offense.
"If your brother sins against you, go and tell him his fault, between you and him alone. If he listens to you, you have gained your brother." (Matthew 18:15)
8. Discern your desires.
put off your old self, which belongs to your former manner of life and is corrupt through deceitful desires, and…put on the new self, created after the likeness of God in true righteousness and holiness. (Ephesians 4:22, 24)
9. Help someone in need.
Do nothing from selfish ambition or conceit, but in humility count others more significant than yourselves. (Philippians 2:3)
10. Praise and thank God.
Put to death therefore what is earthly in you…singing psalms and hymns and spiritual songs, with thankfulness in your hearts to God. (Colossians 3:5, 16).
11. Watch your words.
Let no corrupting talk come out of your mouths, but only such as is good for building up, as fits the occasion, that it may give grace to those who hear. (Ephesians 4:29)
12. Forgive the repentant.
Pay attention to yourselves! If your brother sins, rebuke him, and if he repents, forgive him, and if he sins against you seven times in the day, and turns to you seven times, saying, 'I repent,' you must forgive him." (Luke 17:3-4)
13. Know yourself.
Like a dog that returns to his vomit is a fool who repeats his folly. (Proverbs 26:11)
14. Heed your conscience.
But whoever has doubts is condemned if he eats, because the eating is not from faith. For whatever does not proceed from faith is sin. (Romans 14:23)
15. Flee sexual sin.
Flee from sexual immorality. Every other sin a person commits is outside the body, but the sexually immoral person sins against his own body. (1 Corinthians 6:18)
16. Preach the truth to doubt, fear, and unbelief.
We destroy arguments and every lofty opinion raised against the knowledge of God, and take every thought captive to obey Christ… (2 Corinthians 10:5)
17. Deal with your anger.
Refrain from anger, and forsake wrath! Fret not yourself; it tends only to evil. (Psalm 37:8)
18. Aim to please Christ.
So whether we are at home or away, we make it our aim to please him. For we must all appear before the judgment seat of Christ, so that each one may receive what is due for what he has done in the body, whether good or evil. (2 Corinthians 5:9-10)
19. Remember God's work to save you.
Or do you not know that the unrighteous will not inherit the kingdom of God?…And such were some of you. But you were washed, you were sanctified, you were justified in the name of the Lord Jesus Christ and by the Spirit of our God. (1 Corinthians 6:9, 11)
20. Follow Jesus.
Then Jesus told his disciples, "If anyone would come after me, let him deny himself and take up his cross and follow me. For whoever would save his life will lose it, but whoever loses his life for my sake will find it. For what will it profit a man if he gains the whole world and forfeits his soul? Or what shall a man give in return for his soul?" (Matthew 16:24-26)
– cross walk
Bangladesh, August 29, 2017: Pope Francis will travel to Myanmar and Bangladesh this year for a landmark visit that is likely to focus international attention on the plight of the stateless Rohingya Muslim minority.
The leader of the world's 1.2 billion Catholics will be in Myanmar from 27 to 30 November and neighbouring Bangladesh from 30 November to 2 December, the Vatican said on Monday.
The visit to Myanmar will be the first by any pope to the country formerly known as Burma. Pope John Paul II visited Bangladesh in 1986.
Francis has regularly spoken out in defence of the Rohingya, a persecuted Muslim group in predominantly Buddhist Myanmar.
On Sunday he bemoaned the latest "sad reports of the persecution of a religious minority, our Rohingya brothers" adding: "I would like to express my closeness to them and all of us ask the Lord to save them and to prompt men and women of good faith to help them and ensure their full rights."
His comments came after clashes between Myanmar security forces and suspected Rohingya militants on Friday and Saturday left many people dead.
The death toll from the violence that erupted on Friday with coordinated attacks by Rohingya insurgents climbed to 98 on Sunday, including 80 insurgents and 12 members of the security forces, the government said. The clashes have prompted the government to evacuate staff and thousands of non-Muslim villagers from the area.
The fighting caused hundreds of civilians to flee remote villages in Rakhine state in northern Myanmar with most of them aiming to cross the border into Bangladesh.
The attacks marked a dramatic escalation of a conflict that has simmered in the region since last October, when a similar but much smaller Rohingya attack prompted a brutal military operation beset by allegations of human rights abuses.
The treatment of approximately 1.1 million Muslim Rohingya in mainly Buddhist Myanmar has emerged as the biggest challenge for national leader Aung San Suu Kyi. On Friday, she condemned the raids in which insurgents wielding guns, sticks and homemade bombs assaulted 30 police stations and an army base.
The Nobel peace prize laureate has been accused by some western critics of not speaking out for the long-persecuted Muslim minority, and of defending the army's counter-offensive after the October attacks.
Win Myat Aye, Myanmar's minister for social welfare, relief and resettlement, said on Saturday that 4,000 "ethnic villagers" who had fled their homes had been evacuated, referring to non-Muslim residents of the area. The ministry is arranging facilities for non-Muslims in places including Buddhist monasteries, government offices and local police stations in major cities.
Bangladesh's foreign ministry said it was concerned that thousands of "unarmed Myanmar nationals" had assembled near the border to enter the country.
Rohingya have been fleeing Myanmar to Bangladesh since the early 1990s and there are about 400,000 in the country, where they are a source of tension between the two nations who both regard them as the other country's citizens.
The Vatican said Francis would visit Yangon and capital, Naypyidaw, while in Myanmar and Bangladesh's capital, Dhaka, on the second leg of his trip. The full programme has yet to be finalised.
– guardian
Germany, August 30, 2017: Researchers at the Cologne Cathedral Library in Germany have rediscovered a piece of Latin commentary on the Bible that had been lost for 1,500 years that provides interpretations of biblical stories about Jesus Christ.
The Catholic News Agency reported on Tuesday that the English translation of the Latin commentary was published earlier this week. The 160-chapter document was written in the fourth century by Italian bishop Fortunatianus of Aquileia, and for a time had been considered permanently lost or destroyed.
As The Conversation reported last week, the discovery offers insight into the way the early Church read and understood the Gospels.
"So, for example, when Jesus climbs into a boat on the Sea of Galilee, Fortunatianus explains that the sea which is sometimes rough and dangerous stands for the world, while the boat corresponds to the Church in which Jesus is present and carries people to safety," the article stated, referring to the passage in Matthew.
"There are also moments of insight into the lives of fourth century Italian Christians, as when the bishop uses a walnut as an image of the four Gospels or holds up a Roman coin as a symbol of the Trinity," it added.
Lukas Dorfbauer, a researcher from the University of Salzburg, originally rediscovered the commentary back in 2012, in the form of an unmarked manuscript at the time.
Hugh Houghton, the deputy director at the Institute for Textual Scholarship and Electronic Editing at the University of Birmingham, said he compared the quotations in the Cologne manuscript with the university's extensive databases.
"Parallels with texts circulating in northern Italy in the middle of the fourth century offered a perfect fit with the context of Fortunatianus," Houghton said, adding that digital technology was also used in the research.
He offered that the discovery is of "considerable significance to our understanding of the development of Latin biblical interpretation, which went on to play such an important part in the development of Western thought and literature."
The full English translation of the commentary, which was made available online, features many other of Fortunatianus' interpretations about the Gospels.
In one instance he quotes from Matthew 15:29–31, which reads: "And when Jesus had crossed over from there, He again came beside the Sea of Galilee and going up onto a mountain, He sat there. And crowds came up to Him with people who were lame, blind, crippled, mute and many others, and they cast themselves at His feet and He cured all of them, so that the crowds were amazed."
The fourth century Italian bishop offers in the commentary:
"The evangelist relates that the Lord went up a mountain and there cured many people who had various sicknesses. For the prophet relates that such signs would come to pass at the coming of the Lord, that the lame would be cured, the blind would receive sight, the crippled would regain soundness of body and the mute would speak.
"Even though we can see that these were fulfilled on a literal level, they also have a spiritual meaning, however, for the mountain which the Lord went up and sat on can be understood as the Church in which the same Son of God takes His seat."
– christian post