Sudan, August 30, 2017: Authorities in the overwhelmingly Sunni nation of Sudan have arrested seven Christian leaders and forced six others into hiding amid the government's demand that they fork over denominational leadership, sources said.
Citing multiple sources, Morning Star News reports that the seven pastors were arrested and detained for over six hours last Wednesday in Omdurman over their refusal to comply with an order from a government agency demanding they give up leadership of the Sudanese Church of Christ, a reformed denomination, to a government-appointed committee.
Among those arrested were SCOC Moderator Rev. Ayoub Mattan and SCOC's head of missions, Kuwa Shamaal. The church leaders were later released on bail.
The pastors reportedly said that they received a letter from Sudan's Ministry of Guidance and Religious Endowments dated Aug. 14, ordering them to forfeit leadership of the denomination to the government-appointed church committee.
It was after the clergymen refused to comply with the order that authorities lodged cases against them, the sources added. The church leaders believe that the government's request for them to step down is contrary to the rules of the SCOC constitution, which calls for the committee to be elected every three years.
According to Morning Star News, the elected terms of Shamaal, Mattan and the other members of the SCOC's executive committee are set to expire in March 2018.
Along with Shamaal and Mattan, those arrested last Wednesday include SCOC Finance Secretary Abdulbagi Ali Abdulrahaman, SCOC Deputy Finance Secretary El-Amin Hassam Abdulrasool and SCOC pastors Yagoub Naway and Musa Kodi.
According to the report, six other church leaders are now in hiding after learning of the cases against them.
Shamaal had previously been arrested in 2015 and was jailed with Czech aid worker Petr Jasek. He was released in January 2017 due to insufficient evidence.
"Police asked if we still maintain our stance on our refusal to acknowledge the committee appointed by the Ministry of Guidance and Religious Endowments, and we said yes, because it is not the work of the [government] ministry to appoint committees for the church," Shamaal told Morning Star News.
Sudan ranks as the fifth worst country in the world when it comes to Christian persecution, according to Open Doors USA's 2017 World Watch List.
"Since independence in 2011, the situation for believers has worsened in Sudan. An authoritarian regime controls both public and private life, and the government is ruled by Sharia law," Open Doors Australia wrote on its website. "Islamic oppression is the main driver of persecution for Christians, and 97 percent of the population is made up of Sunni Muslims. Believers in Sudan are arrested for sharing their faith and churches are regularly attacked."
Open Doors USA called Sudan's persecution of Christians so systematic that it is "reminiscent of ethnic cleansing."
Earlier this year, it was reported that the Sudanese government had ordered the demolition of at least 25 churches on the grounds that they were built on lands designated for other use.
"The Sudanese government has repeatedly oppressed the Christian community by interfering with their land and places of worship. For example, in 2014 officials made a statement that no new churches could be built in Sudan," the American Center for Law and Justice explained. "Additionally, in 2012, the Ministry of Endowment canceled the democratically elected committee that had been in place since 1902 to oversee church property, and appointed a corrupt committee that sold most of the church's land."
The ACLJ reports that a court ruled in 2015 that the ministry has no right to appoint a committee with the power to deal with church land. However, the government has not acted on the court's decision and the committee remains in power.
On Tuesday, the Trump administration's head of humanitarian aid met with government leaders in Khartoum and urged the government improve its dismal religious freedom and human rights record.
Mark Green, the administrator of the United States Agency for International Development, said he received "assurances" on religious protections from government leaders, according to The Washington Post.
However, Green did not expand on what was discussed about the issue when he met with Prime Minister Bakri Hassan Saleh and Foreign Minister Ibrahim Ghandour.
"We have asked questions and … have received assurances," Green told reporters after the meeting.
Green explained that the talks he will have on religious freedom aren't related to the conditions set by former president Barack Obama when he lifted decades-old sanctions on the nation before he left office in January. The U.S. is facing an Oct. 12 deadline to decide if it will permanently lift the sanctions.
– christian post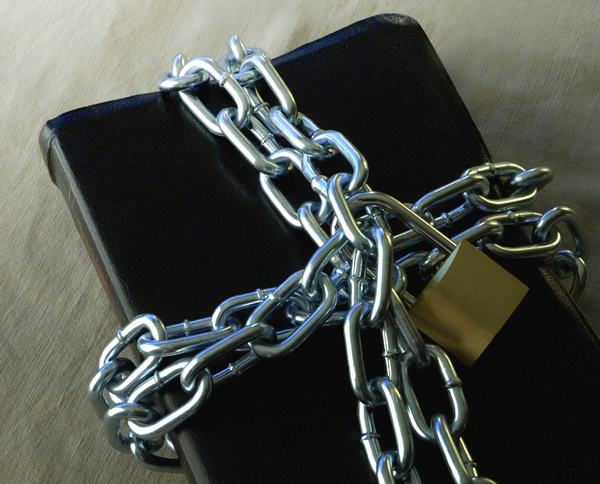 Karnataka, August 30, 2017: A Pentecostal Christian from Karnataka was handed over to the police on charges of forced conversions. Last August 26 Dorairaju, a 63-year-old man, was surrounded by about twenty residents of Kollamogru-Kalmakaru village.
The Hindu group first searched him and then "escorted" him to the local police station. The police welcomed the accusers' denunciation and sent them all home, including the Christian. Today Dorairaju will have to appear again in the police station to defend himself against the accusation that he has attempted to convert people with the promise of money. Speaking to AsiaNews Sajan K George, president of the Global Council of Indian Christians (Gcic), says: "The Christian would visit houses in the village to bring the Good News, but he never offered money."
In the past, man had already been indicted for forced conversions. In all likelihood, distrust of him is due to the fact that he himself is a convert. He regularly visits the houses of his village, where different dalits live, and offer prayers. His visits had already sparked a wave of suspicions by the Hindus.
After searching  his bag, in which they found religious material, the group dragged him in front of police. "Village residents – reports Sanjan K George – have filed charges against him for an hour, accusing him of attempting to plagiarize [the population] with the promise of money. But all this is false. Dorairaj has never attempted to bribe anybody. He only wanted to share the teachings of the Gospel, and this is neither criminal nor illegal. People opened the doors of their own home to him, so there was no violation of his domicile, neither did he enter homes under false pretenses. " "This whole situation – he concludes – is really sad for the vulnerable Pentecostal Christian, who has been apprehended by the majority only for visiting homes."
– asia news
Lucknow, August 30, 2017: The Lucknow bench of Allahabad high court on Monday asked the state government to submit details of church properties being used for commercial purposes in Uttar Pradesh.
A bench of Justice Vikram Nath and Justice DS Tripathi passed the order on a PIL filed by Swaraj Party of India, The Times of India reported.
The petition stated that the use of church properties for commercial purposes is illegal under the Places of Worship Special Provision Act, 1991.
The petitioner has sought ban on such use, and action against the churches violating the norms. The court has asked the government to collect details within two weeks.
– matters india
Orissa, August 28, 2017: More than 3,000 people attended the ninth anniversary of Kandhamal pogroms to recall the suffering of Christians in 2008, targeted by Hindu radicals for their faith. The commemoration took place on August 26th at G. Udayagiri, a district city. Participants marched in procession and submitted a memorandum to the government. Sarada Singh, an activist, comments to AsiaNews: "In over 300 years, the Kandhamal violence was the largest and best-planned attack on Christians in terms of scope, nature and cause of damage and loss of lives. It was not a simple case of sectarian violence, but an attack on Christians. "
In August 2008, a Maoist group killed Hindu leader Saraswati Laxanananda in his ashram, in Kandhamal District, a fact the group readily admitted. However, the followers of the radical Hindu cleric blamed Christians, whom he had criticised for a long time because of their social involvement with tribals and Dalits (outcaste) and had accused – along with bishops, priests and nuns – of proselytising. In Kandhamal, Hindu extremists unleashed the most violent persecution against the Christian minority that India had ever seen. Overall, the pogrom forced 55,000 Christians to flee, with 5,600 houses and 415 villages raided and set on fire. According to government figures, 38 people were killed and two women raped. Scores of people were injured and permanently maimed. The Church and social activists reported instead the destruction of almost 300 churches, plus convents, schools, hostels and welfare facilities. At least 91 people died, 38 immediately, 41 from injuries sustained in the violence, and 12 in police action.
Singh adds that "if it was a sectarian violence between two parties, some political movement would have been involved. But that was not the case. We must work for the justice of those who havesuffered. If we let ourselves be overwhelmed by fear, we are cowards. We continue to fight for justice! "
Ramkrushna Panda, another activist who attended the ceremony, reports that "the event wanted to push forward to get justice for the innocent victims of Kandhamal who have suffered a lot. Groups of selfish people tied to Hindu nationalist organizations sparked a cauldron of violence only for personal gain. Today, the fate of India is led to an anti-social, anti-democratic scenario, against the poor and human dignity. " "We must continue – emphasizes Panda – to uphold the ideals of equality and dignity of Dr. Babasaheb Ambedkar [of dalit originS, considered the father of the Indian nation – ndr], with the same [goals] of common good, prosperity and secularism. "
Amiya Pandab, a journalist, states: "It is shameful that even today the victims have not seen justice done." Jacob Pradhan, a Christian and a member of the Orissa State Assembly, states: "Kandhamal's attack was planned by a Hindu fundamentalist group that has ties to political parties. The Constitution has established the right to profess religion for us freely. " Then he appealed: "We struggle for our fundamental rights and justice. Our battle must go on. "
Finally, Dr. Gudly, who travelled from Chhattisgarh, comments: "The struggle for justice in Kandhamal has become a struggle for justice throughout the nation. The effect of the aftermath of the Gujarat massacre in 2002 was brought to other states. And now the Kandhamal fight has inspired other states."
– asia news
My uncle Batta is a very committed Christian and a great supporter and mentor to me. He is also an extremely passionate and expressive person. He does everything with great exuberance. Batta is known especially for his long and heartfelt prayers and blessings. He can go on for hours because his faith is so deep. He is also known for his hugs. When Uncle Batta hugs you, he hugs every bone in your body—sometimes you can hear them groaning and cracking. I've had people tell me they thought they were going to pass out from lack of air while being hugged by him. You get the picture; Uncle Batta doesn't do anything halfway.
As the father of seven children, including five daughters, my uncle has counseled a lot of young people about relationships, love, and marriage. I sympathize with the guys who were interested in courting his daughters. Uncle Batta is known for having private meetings with them to quiz them on their intentions. It may not be as bad as a police interrogation, but it's definitely a high-pressure, in-depth, heart-searching situation for the guy. Uncle Batta shared with me the questions he asks each of his prospective sons-in-law, and I think they are good questions for any Christian couple to ask themselves when contemplating a serious relationship.
1. Do you love the Lord with all your heart, mind, soul, and strength? It's a valid question for him to ask, because he believes in the Christian principle of the man and woman in a marriage being "equally yoked, "meaning that they share the same religious beliefs and depth of commitment to their faith. Marriages are full of challenges, and Uncle Batta believes that being equally yoked in faith gives couples an advantage in dealing with those challenges. If they are of different faiths or one is a believer and the other isn't, they may not have those same advantages.
2. Do you love this person, and does this person have reciprocal love for you? The question goes right to the heart. It would seem obvious that the answer is yes, but if that were always the answer, there wouldn't be so many divorces. Every person contemplating marriage should take time to seriously ask whether this is a relationship built on reciprocal love or something less, such as infatuation, physical attraction, or mere friendship.
3. Is this person the one you want to parent your children? This is Uncle Batta's early wake-up call for every young man who may not be thinking enough about the future and raising a family: Is this person the one you want to parent your children? He wants his daughter's suitors to give thought to what it will be like not just to marry and enjoy companionship with his daughters but also to raise children with them.
4. Can you imagine your life without this person? This one goes even deeper in exploring the commitment and depth of the relationship. You have to be fully committed to someone to marry them, and this question tests to see if that level of commitment exists. When there were twists and turns in our early days of courting and it looked like our relationship might never develop beyond friendship, I found it hard to breathe. Even though I'd been attracted to other women and felt there were some I even loved, I had never felt that way before. It was more than a physical attraction; it was like she was meant to be a part of me and my life.
5. Do you have any major concerns to discuss or things you want changed before marrying this person? If someone enters into a marriage thinking that he or she will love the person only under certain conditions, such as "only if he buys us a million-dollar house" or "only if he agrees not to watch football on Sunday afternoon," there may well be challenges ahead. If you or your intended spouse have conditions for each other or each other's family, it would be wise to discuss them long before you commit to marriage. Remember that the marriage vows say "for better or for worse." You have to be prepared to take the good with the bad, or at least with the not so good. You are marrying an individual with unique tastes, desires, and interests. This is not your clone.
6. Do you promise to treat this person respectfully and cause no harm to him or her? Sadly, some people grow up in homes where domestic violence is part of life. Those individuals, whether male or female, often have difficulty breaking the cycle, even though they know it is wrong in every way to strike a spouse in anger. You should never enter into a marriage with someone who has harmed you in the past unless you are positive it will not happen again. And I do mean positive. Marriage and parenthood can be very stressful, but violence should never be an option, and respect for each other should be maintained even when you have disagreements and misunderstandings.
– cross walk
U.S., August 28, 2017: A California Christian baker who for years has been referring gay customers who want a wedding cake to a competitor due to her beliefs on marriage has been forced to take down her website and social media accounts after a "bombardment" of criticism.
"Here at Tastries, we love everyone my husband and I our Christians and we know that God created everyone and he created everyone equal so it's not that we don't like people of certain groups of people there is just certain things that violate my conscience," Tastries Bakery owner Cathy Miller said in a statement on Saturday, according to 23ABC News Bakersfield.
According to KGET TV 17, Eileen Del Rio claimed that she and her fiancee were discriminated against because they wanted a wedding cake testing, but were denied due to Miller's religious beliefs that marriage is solely a union between a man and a woman.
"A ceremony, when you're getting married is in the eyes of the Lord, okay, and that's a celebration of a union that God has brought together and that's a whole lot different then coming in and wanting a cookie," Miller explained.
Del Rio described the incident on Facebook, which has led to a flood of criticism and a "bombardment of negativity" against Miller — so much so that she says she had to take down the Tastries Bakery website and Facebook page.
The owner explained, however, that for five years she has been redirecting gay couples to Gimmee Some Sugar, one of her competitors, so they can receive the service they ask for.
"I'm really hurt by this. I don't think we should be picked on because of our beliefs," Miller said.
There have been several religious freedom vs. anti-discrimantion cases in America concerning Christian business owners, including cake makers, in recent years.
Jack Phillips, the owner of Masterpiece Cakeshop in Lakewood, Colorado, is set to go before the U.S. Supreme Court in his quest to overturn a 2014 Colorado Civil Rights Commission ruling that found him guilty of discrimination for refusing to make a cake for same-sex couple Dave Mullins and Charlie Craig in 2012.
Phillips recently appeared on "The View," explaining that while he serves everybody all the time, he does not make every cake for every event that's asked of him.
"It's a difficult thing to be in my position and know that somebody is requesting something that I can't in good conscience do," Phillips said on the June 29 show.
"I believe the Bible clearly teaches marriage is between one man and one woman," he added.
"I'm not judging these two gay men who came in. I'm just trying to preserve my right as an artist to decide which artistic endeavors I'm going to do and which ones I'm not."
– christian post
U.K., August 28, 2017: A 5-year-old girl in the U.K., a native English speaker, was placed in the foster care of Muslim families, where women wear "niqabs" and "burqas" to cover their faces, according to a report. The girl was also encouraged to learn Arabic and her cross necklace was removed.
The unidentified girl has been under the care of two Muslim households for the past six months in London, against the wishes of the girl's family, according to The Sunday Times, which adds that one of the foster carers removed her necklace that had a Christian cross and asked her to learn Arabic.
While talking to a supervisor, the girl reportedly cried and begged not to be sent back to the foster home because "they don't speak English."
The child's mother was shocked by the decision of the borough of Tower Hamlets. The girl reportedly told her mother during a meeting that "Christmas and Easter are stupid" and that "European women are stupid and alcoholic."
A spokesman for Tower Hamlets Council told the Telegraph that its fostering service "provides a loving and stable home for hundreds of children every year, and in every case, we give absolute consideration to our children's background and to their cultural identity.
"All our foster carers receive training and support from the council to ensure they are fully qualified to meet the needs of the children in their care."
It would not comment specifically on the 5-year-old girl's case.
At the girl's current home, her carer wears a burqa when she goes out with the child.
Not all Muslim women wear a burqa or a niqab, but mostly those from the Salafi sect, which is considered to be conservative and anti-West.
According to 2011 census data that was published in 2015, Tower Hamlets has the highest percentage of Muslim residents in England and Wales (38 percent compared with a national average of 5 percent). "Conversely, the borough has the lowest proportion of Christian residents nationally" (30 percent compared with a national average of 59 percent).
– christian post
Uzbekistan, August 28, 2017: A Christian woman in Central Asia has shared how she refused to deny Jesus Christ even after her Muslim husband threatened to take away her child unless she converted to Islam.
Sameda, 23, recently shared her story with persecution watchdog Open Doors, revealing that she married Rashid "because he seemed to me a good man."
"Initially we were very happy until he became more interested about my faith," she said. "I did not hide the fact that I am a Christian and told him that God touched my life one day."
After she opened up about her faith, however, things drastically changed. The couple moved closer to Rashid's parents, who began to pressure Sameda to return to Islam. Soon, Rashid himself started pressuring his wife to reject her faith, even beating her several times while she was five months pregnant.
Nevertheless, Sameda remained strong in her decision to follow Christ. "I told him I would remain faithful to Christ," Sameda recounts, "I can't imagine my life without Jesus any more."
After she gave birth to their daughter, the pressure only got worse. One day, Rashid delivered an ultimatum: reject Christ or face divorce and lose your child. Still, Sameda refused to deny Jesus.
Rashid kicked his wife out of the house, forcing Sameda and her young daughter to flee to her mother's home in the city.
"It was so hugely stressful and such a tragedy for me," Sameda said, "My beloved husband, who always seemed so kind and caring; he kicked me out of his house with a month-old baby without any means of subsistence! I hardly could reach my mother's home."
Today, Sameda and her baby live in a small room in her mother's house, where she still faces pressure from the local community to return to Islam.
"People say that I am Asian born as a Muslim, and should be this all my life," she said. "They call me a betrayer of the 'pure religion and true prophet Muhammed,' but how can I betray something or somebody I never knew and understood? Yes, I am a Christian, but also still an Asian woman."
In the next couple of months, Sameda's ex-husband will attempt to take her baby, reports Open Doors, as men are usually given custody after a divorce. With no money to pay for legal defense, Sameda is relying solely on God to defend her.
"Most of all I need to be strong in my faith, I don't want to lose it, to lose the relationship with Christ, but sometimes it is too hard," she told the outlet. "I need to have contact with other believers."
In addition to providing Sameda with prayer and encouragement, Open Doors has secretly given her necessities like a baby stroller and groceries.
"Thank God for you, for your help at the right time!" she told the outlet. "You brought the baby carriage which I never even dreamed of, because I had not enough money even for food. I saw once again that God is alive and he cares about His children."
The persecution of Christians runs rampant in some former Soviet states; in fact, Open Doors International listed Uzbekistan, Turkmenistan, Tajikistan, and Kazakhstan on its 2016 World Watch List of the 50 places where it is most dangerous to be a Christian.
Ranked 15th on the list, Uzbekistan is the most persecuting country in Central Asia, and in the Republic of Azerbaijan, (34th on the list) Protestants are considered "extremists." The country also has many "prisoners of conscience" who are Christian, Muslim, or other religions.
Wade Kusack, director for the religious freedom department of Mission Eurasia, told World Magazine that "Islamic intolerance of Christianity and the way many people in these countries view being Muslim as part of their cultural and ethnic identities also contribute to the persecution of Christians in Central Asia."
Kusack said the people often view Muslim converts to Christianity as traitors and perceive missionaries as a "threat to the national identity."
– gospel herald
Thiruvananthapuram, August 28, 2017: The protests against the demolition of crosses at a hill in Bonacaud at Vithura took a dramatic turn on August 27, when a section of agitators defied the police personnel to reach the top of the hill and installed a new wooden cross there.
An indefinite agitation was being carried out by local Catholics for a week after five concrete crosses that were installed atop a hill were found demolished on the night of August 18. The area falling under the Palode Forest Reserve was used as a pilgrim station for 'Way of the Cross' on Good Fridays by the believers under Neyyatinkara Latin Catholic Diocese.
According to Times of India report, the agitation turned violent around 11.15am on Sunday, when a section of agitators tried to get past the police personnel, who had formed a line to restrict them from entering the forest area. A skirmish broke out between agitators and police, in which three cops suffered injuries.
After successfully crossing the police barrier, the agitators blocked the forest path of over 10 kilometres that led to the hill top with stones and wooden logs so that officials of the forest department could not pursue them in their vehicles.
Once at the top of the hill, the believers installed a nearly seven-foot wooden cross on the spot where one of the demolished concrete crosses stood and held special prayers. They also set up a temporary altar before descending the hill.
The office of the forest minister said that the minister will convene a high-level meeting in his chamber on August 29, Tuesday, at 9am to discuss the issue.
The mystery behind the demolition of the crosses is yet to be solved. Initial suspicion was on the Forest department officials in the area who were facing probe for allowing construction of concrete crosses in a Reserve Area. Since the officials involved have denied any role in the demolition, the suspicion shifted to religious extremists.
In a pastoral letter for the followers of the church, Bishop Vincent Samuel of Neyyattinkara has said that the circumstances under which the crosses were demolished had to be probed thoroughly.
"Events like these were indicators of bigger threats that await Christians in the state in the future. The police, preferably Crime Branch, must launch a probe into the circumstances in which perpetrators could reach the pilgrim spot crossing Forest check post," the letter said.
– times of india
Thiruvanathapuram, August 28, 2017: State police chief Loknath Behera has said that there is no confirmed case of 'Love Jihad' reported in Kerala.
The report, which appeared in a section of the media saying the state police chief has confirmed that 'Love Jihad' is there in state, is wrong, the DGP said in a statement issued late Saturday night.
"I only said that we are keeping an eye on the allegations from various quarters that there is radicalization through conversion using various means taking place in Kerala. The Supreme Court has ordered an inquiry into such an allegation in one case (Hadiya case). So it is our duty to find out whether that is correct or not," he said.
Till now police do not have any data to confirm whether the so-called 'Love Jihad' is prevalent in Kerala, the DGP said, adding that his earlier statement was totally misunderstood, The Times of India reported.
Earlier, the apex court too did clarify that the court didn't subscribe to the phrase 'Love Jihad', as reported by media, during the proceedings on Hadiya case.
The Supreme Court bench, consisting of Chief Justice J S Khehar and Justice Chandrachud told the petitioner's lawyer that they never used the phrase and were not after media reports.
– matters india