Nepal, September 27, 2017: Four Nepali Christians sentenced to five years in prison for "violence and witchcraft" have been released after their sentences were overturned.
Lali Pun, Bimkali Budha, Ruplal Pariyar and his wife Ganga were arrested after they prayed for a mentally ill woman.
In a statement, the Federation of National Christian, Nepal (FNCN) thanked the court for "setting free our innocent people," and said it would continue to support the Christians and their families following their release.
The District Court in Salyan in western Nepal found the Christians guilty in December 2016 even after the woman had testified in court that their prayer had healed her. A fifth Christian, Rupa Thapa, was found not guilty.
The five had been imprisoned since July 2016 for "witchcraft, forceful imprisonment and violence" toward the woman, despite her husband also saying they were innocent.
Alongside the other charges, they were questioned at each of their court hearings about trying to convert their alleged victim, though this was not on the charge sheet.
The mentally ill woman, Seti Pariyar, had been sent by her father-in-law, who used to be a Christian, to a local church for healing prayer from apparently "being possessed by demons."
Witnesses reported that Pariyar left the church before the prayer service was over. She was later found shouting and self-harming in a nearby forest, and taken back to her home.
More than a month later, a local businessman gave an account of the incident to the local media and, on the basis of that media report, Bhisma Pariyar filed a complaint against the five, who were then arrested.
Local church leaders said at the time they believed the five had been targeted because they were minority Christians.
In 2015, Nepal had introduced a new Constitution which outlawed proselytism. Eight Nepali Christians were the first charged under the new law, for distributing a pamphlet about Jesus in a Christian school in Charikot, while helping children through the trauma of the 2015 earthquake. The charges were eventually dropped.
– world watch monitor
New Delhi, September 27, 2017: Some 5,000 Christians marched silently through India's Jharkhand state demanding the release of six Christians jailed last week on complaints of offering money to villagers to attract them to Christianity.
The Sept. 25 ecumenical "silent protest" was organized after a local court on Sept. 21 rejected the bail application of six Pentecostals, who were arrested Sept. 15 from Tukupani village in Simdega district.
"We wanted them to be released because they are innocent people who gathered for a prayer," said Gladson Dungdung, a Catholic leader, who was among those who organized the protest in Tukupani.
The court in Simdega district rejected the bail application of five men and a woman "seemingly under pressure from higher ups. But we are appealing to a higher court," said Dungdung, who works for the rights of indigenous people.
The arrests followed a complaint by the village chief that some people were staying in the area and offering money to indigenous people to become Christians.
The arrested were charged with upsetting the religious feelings of others, district police chief Rajiv Ranjan Singh was quoted in local Hindi language media as saying.
Bishop Vincent Barwa of Simdega said an "atmosphere of suspicion" exists after the state's pro-Hindu government passed an anti-conversion law Aug. 12. In several areas Hindu groups "act as if they have a mandate to keep a check on others, especially Christians," he said.
The newly legislated anti-conversion law prohibits conversion through force or allurement or fraudulent means. Christian leaders such as Bishop Barwa say their services in the fields of education and health could easily be interpreted by Hindu hardliners as a violation of the law.
The law also stipulates that those wanting to convert from their religion to another should seek government permission. Violators can be jailed for three years and fined 50,000 rupees (US$800).
However, the police official said the six were not booked under the provisions of new anti-conversion law, which is still not yet in force as the administration has not framed rules and published them, steps necessary for the law to take effect.
Dungdung told ucanew.com that the arrest is "a clear message that the new anti-conversion law will be used as a tool to check the activities of some people and groups. Christians will have a tough time ahead," he said.
Bishop Barwa said such false cases are part of an effort to terrorize Christians to turn them away from their faith, he said.
"We all stand united as Christians," said the Catholic bishop, who was part of the protest march.
Neil Tirkey, former councilor of Simdega district and an organizer of the protest, said the harassment of indigenous people and Christians are engendered with the tacit approval of the pro-Hindu Bharatiya Janata Party state government.
The arrest was the "handy work of government goons," trying to suppress the ethnic minority people in the name of the new conversion law, Tirkey said.
Jharkhand has some 9 million people in ethnic minorities, who form 26 percent of the state's 33 million population. About 1.5 million people in the state are Christians, at least half of them Catholics.
Anti-conversion laws in India have a history of more than seven decades. Soon after Indian independence in 1947 politicians cutting across party lines clamored for legal measures to stop Christian missionary activities in villages.
They alleged Christian social welfare activities and services in education and health care are a cover to attract poor villagers to convert to Christianity. They also said such conversions are creating social tension as Christians challenge local cultures, which included the Hindu caste hierarchy.
The first such law was enacted in 1967 in Odisha state. Such laws now exist in seven states including Madhya Pradesh, Chhattisgarh, Gujarat, Himachal Pradesh and Arunachal Pradesh and Jharkhand.
However, no one has so far been convicted and punished for their religious conversions.
Hindu groups have now been demanding for a nation-wide law to ban religious conversions.
Although India's 172 million Muslims are numerically stronger than its 28 million Christians, these laws hardly affect them. Traditionally, Muslims, unlike Christian churches do not engage in such social welfare activities among those from other religious communities.
– ucan
Kochi, September 27, 2017: A 28year-old Hindu woman has filed an affidavit in the Kerala high court alleging that she was detained for 22 days at a yoga centre near Tripunithura, in the suburbs of Kochi, and "physically and mentally harassed" to abandon her marriage to a Christian man.
The woman also alleged that over 60 Hindu women who were married to men from other religions were under illegal detention at the Tripunithura centre, an organised effort that bore the trademark of the 'ghar wapsi' movement.
Dr Shweta, after escaping from the yoga centre, raised these allegations in an affidavit to support a habeas corpus petition filed originally by 29-year-old Rinto Isaac of Thrissur after she went missing on July 27. Prior to this, Shweta and Isaac had got married at a temple in Peechi and had registered their marriage under Special Marriage Act.
According to Shweta, she lived with Isaac for close to 10 months but her father and family forced her to go for "counselling" at the yoga centre.
She told TOI that at the yoga centre her hands were often bound when she protested and that the "teaching" there was confined to revealing loopholes and contradictions in the Bible and the Quran. "We were forced to sleep on the floor of dormitories and the doors of bathrooms did not have locks. There were inmates who had been confined for years… Most of the inmates were ill all around but no treatment was given," Shweta said in the affidavit.
To assuage her tormentors, Shweta subsequently pretended to agree to everything they said and managed to escape when her parents took her to her elder sister's house at Muvattupuzha and to rejoin Isaac. In addition to seeking police protection from her tormentors, the woman has sought a court directive for a detailed investigation into the criminal activities of the trust that runs the centre at Tripunithura.
The court has directed that the yoga centre be made a party in the case to know its views.
Udayamperoor panchayat has issued closure notice to Yoga Vidya Kendra run by Manoj alias Guruji at Kandanadu in Tripunithura. Udayamperoor police arrested Sreejesh on Sept 25. The four yoga tutors, including Manoj alias Guruji, are absconding.
– times of india
New Delhi, September 27, 2017: In 2011, Hanna Lerner a Professor  at Tel Aviv University, published a book called Making Constitutions in Deeply Divided Societies, which examined Constitution making in three deeply divided societies Ireland, Israel and India. The book dealt with the problem of how divided  societies,  while yet  grappling over defining common values and shared visions of their state,  proceeded to  draft a democratic constitution. Many theorists think of constitution-making as set in the context of a moment of revolutionary change; like a Magna Carta procured by force from an unwilling monarch. However Lerner argued that a gradual, incrementalist approach to constitution-making had enabled societies riven by deep internal disagreements to either enact a written constitution or function with an unwritten one.
Constitution makers of the three countries, adopted different incrementalist strategies.  The avoidance of clear decisions in Israel, the use of ambivalent legal language in India and the inclusion of contrasting provisions in the constitution in Ireland were all techniques that allowed the postponement of controversial choices, regarding the basic concepts of the polity, to future political institutions.  Thus the newly drafted constitutions were able to reflect a divided identity that defied a forced consensus.  In India's case, Lerner examined how Constitution makers grappled with the issue of a common national language and also the need for a common civil code.
The debate over Constitutionalising the requirement for a uniform civil code began even before partition. Discussions began in the Sub-Committee on Fundamental Rights, which met between February and April 1947. Demands for a uniform civil code, came not come only from extreme Hindu nationalists, but from Modernists as well.   Minoo Masani, a Parsi member of Congress from Bombay, and Amrit Kaur, a Christian member of Congress who represented CP and Behar, jointly demanded that the provision be included in the justiciable part of the constitution so that it could be enforceable by court.  They argued that "One of the factors that has kept India back from advancing to nationhood has been the existence of personal laws based on religion which keep the nation divided into watertight compartments in many aspects of life." However, the majority of subcommittee members opposed this demand, and the provision was recommended to be incorporated in the Directive Principles section of the constitution.
During discussions in the Constituent Assembly, the dispute over the fundamental question of the relationship between unity and uniformity was only one aspect of the debate. The second aspect related to the role of the constitution in promoting social, religious and cultural reforms. On the one side, stood people, who wished to use the legal power and status of the constitution to modify religious customs and advance secularization and legal uniformity among all religious groups. On the other side were those who believed that a constitution should reflect the spirit of the nation as it currently was and should not impose deep social and cultural changes.
The Hindu viewpoint was probably best put forth by KM Munshi who said, "There is one important consideration which we have to bear in mind – and I want my Muslim friends to realize this – that the sooner we forget this isolationist outlook on life, it will be better for the country. Religion must be restricted to spheres which legitimately appertain to religion, and the rest of life must be regulated, unified and modified in such a manner that we may evolve, as early as possible a strong and consolidated nation. Our first problem and most important problem is to produce national unity in this country … There is no use clinging always to the past. We are departing from the past … we want the whole India to be welded and united together as a single nation. Are we helping those factors which help the welding together into a single nation, or is this country to be kept up always as a series of competing communities?"
B. Pocker Sahib Bahadur, a Muslim League representative from Madras replied: "there are ever so many multitudes of communities following various customs for centuries or thousands of years. By one stroke of the pen you want to annul all that and make them uniform."
Pocker Bahadur also attacked the uniform civil code as representing the tyranny of the majority. The standards of which community, he asked, would be taken as the basis for the uniformity of the code?
Naziruddin Ahmad, a Muslim representative from West Bengal, warned against overly radical constitutional provisions:  "I have no doubt that a stage would come when the civil law would be uniform. But then that time has not yet come. We believe that the power that has been given to the state to make the Civil Code uniform is in advance of the time … What the British in 175 years failed to do or were afraid to do, what the Muslims in the course of 500 years refrained from doing, we should not give power to the state to do all at once. I submit, sir that we should proceed not in haste but with caution, with experience, with statesmanship and with sympathy."  Ahmad stressed the importance of obtaining consent of the communities whose religious laws would be affected by the new code: "The goal should be towards a Uniform Civil Code but it should be gradual and with the consent of the people concerned."
He therefore recommended that the decision regarding the application of a uniform civil code should not be entrenched in the constitution but should rather be left to Parliament, which could obtain the consent of the communities through their representatives.
Eventually, the framers agreed with the draftsmen and decided to include the reference to a uniform civil code in the "Directive Principle of State Policy" as Article 44. It provides that "the State shall endeavour to secure for the citizens a Uniform Civil Code throughout the territory of India." Dr Ambedkar, the chairman of the Drafting Committee, explained that the provision merely required the state to "endeavor to secure a civil code for the citizens of the country. It does not say that after the Code is framed the state shall enforce it upon all citizens."  Ambedkar stressed that Parliament would retain the authority to implement this policy recommendation, and that it was "perfectly possible" that it would decide that "in the initial stage the application of the Code may be purely voluntary."
Many critics see the UCC debate, in the Constituent Assembly as a missed opportunity to provide a clear and unambiguous definition of India's identity as a Hindu or a secular nation. But the Assembly's decision regarding uniform civil code may also be seen as deliberate decision to defer controversial choices between rival sets of beliefs and commitments. The assembly sought to assuage the fears of minority groups under conditions of deep mistrust between religious communities. The Assembly's decision also represents the drafters' acknowledgment in the moderate pace by which Indian national unity would emerge. The Assembly recognized the limitations of constitutional provisions in the face of the complicated societal reality which the constitution is expected to reflect. For this reason, it preferred to follow an incrementalist rather than revolutionary constitutional approach.
The Assembly transferred the decision regarding the secular identity of the state from the legal back to the political arena, leaving the decision on whether and how to implement its recommendation to future parliamentarians.
Seven decades after the Constituent Assembly, the questions raised in the debates have not withered away. The Constitution makers, deferred some questions to the wisdom of a future day, when a consensus could emerge. I leave it to the reader to judge, whether we have indeed ceased to be a divided society. The reader needs to be certain that a consensus has indeed emerged, that would validate a common civil code, which would be welcomed by all.  Any forcible imposition, is more likely to exacerbate those fissures, that our constitution makers have so deftly, sewn together. Making mandatory, what has hitherto been merely obligatory, may seem to be the path of virtue, but is often the cause of many a schism.
– business standard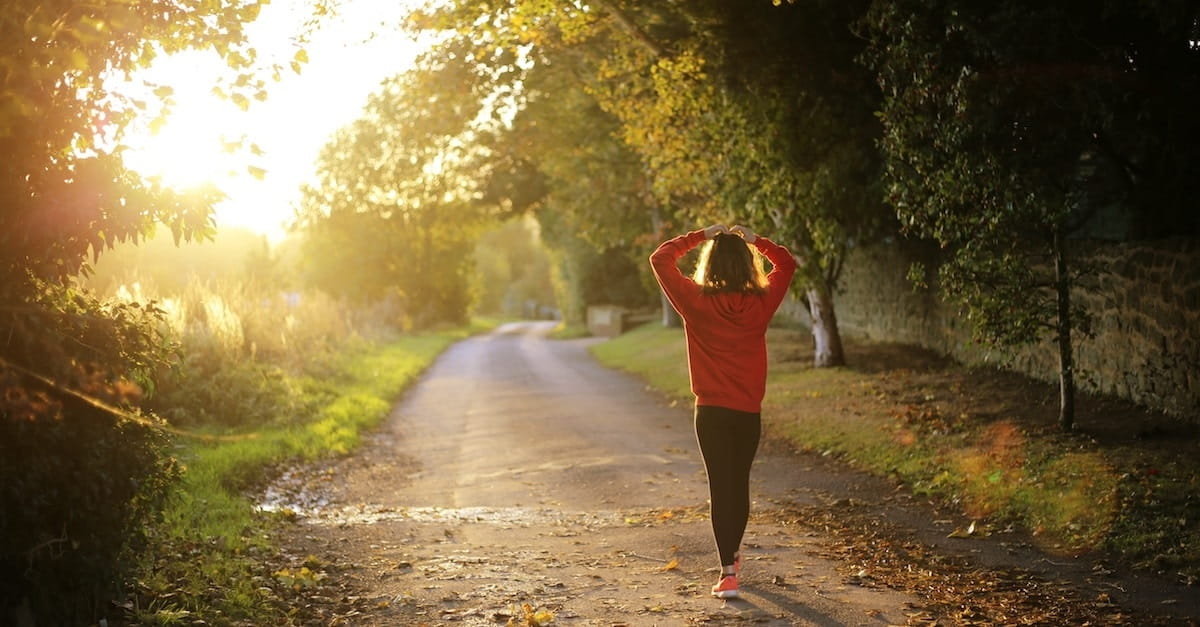 Most people in the Western world have tried many fad diets, quick fixes, and even weight loss pills. Most have failed and ended up right back where they started—or even worse off.
What's responsible for this failure? We know what to do, and often know how to do it, but can't seem to stay the course. Instead of continuing to "try" harder or search for a magic formula, why not ask God to show us the root of the problem?
Why failure is your friend
Instead of looking at failure to achieve wellness goals as a dead-end, think of it as a sign that something is blocking your success.
Most people are so focused on their fitness goals—weight loss or waist-size—they miss the true benefit of pursuing wellness: whole-person growth. When you hit the wall, it's an opportunity to learn something about yourself, face the facts, heal, and grow.
That's how failure can be your friend. So let's look at the two main causes of un-wellness: fraud foods and attitudes.
Of course, part of the reason diets and resolutions fall short is because we're eating fraud foods. Processed food and junk snacks are not real food—they're impostors. The real question is, Why aren't you choosing to eat real foods?
FRAUDS
There are six possible reasons you've failed to improve your health—and sabotaged your goals with bad choices. And they're all FRAUDS.
FRAUDS is an acronym for:
F = Fear
R = Resentment
A = Anger
U = Unforgiveness
D = Disappointment
S = Shame
Let's take a look at each of the six aspects of FRAUDS.
Fear
Fear keeps you out of trouble. Before you pull out from a traffic light, you look left and right, based on a healthy fear of harm. But fear can keep youin trouble.
When I, (Mark) was growing up I struggled with approval. I still do, to some extent. The fear of rejection stems back to childhood—being an only child, adopted, and not one of the cool guys in school.
If you know there is something new you need to do, you know there will be fear. You have to do it afraid. Growth happens when you step outside of your comfort zone.
Resentment
Have you ever had the experience of seeing someone you know and wanting to walk the other way? That's resentment.
I, (Michele) look back on the hurts I experienced in my younger years—wounds of abandonment, abusive relationships, personal injury, and homelessness. Little did I realize resentment is like an infection that won't heal. Eventually the wound of resentment turns into anger.
Anger
Anger will drive our blood pressure up, which can drive up our cortisol. Cortisol drives blood sugar, and when blood sugar goes up it drives insulin. When insulin is up in a chronic way you'll begin to store fat.
See how emotion can easily impact our health?
In the early spring of last year, a young man came to see us for help with his weight. He had tried every diet, weight loss strategy, and even tried a few types of diet pills. He turned to us as his last hope. In order to get to the root, we like to ask a lot of questions. After all, we want success.
We asked, "How long have you struggled with weight?"
"Since childhood."
"Did your parents show any favoritism towards you or your sibling?"
"Yes, my brother was their favorite."
"Did your brother struggle with weight?"
"No," he snapped.  We could see emotions rising up.
So we asked, "How did they handle that with you?"
"Well, my parents used to tell me to lose weight—and be more like my brother."
We could feel the burden he carried, even though his parents had long since passed. He went on to marry a woman who seemed to be able to eat anythingshe wanted and not gain weight.When she told him he needed to lose weight, all the fear, resentment, and anger came rushing back like a bad dream. This was the root of his food addiction.
Sometimes we have to go back to our childhood years to find the root of anger.
Unforgiveness
God doesn't expect you to be perfect. We sure aren't. But what we expect, and what you should expect, is perfect effort. This means when you fall down, there are three choices. Number one, you can lay there and let resentment turn to anger. Number two, you can cry. And stay in the sadness and wallow in the pain. But there's a third option.
You can dust yourself off and say, "Well, I fell. It happens sometimes when you move. So I choose to forgive myself and get up."
Why not begin with you? Are you willing to forgive yourself? (God is always willing)
Disappointment
The long-term effects of fear, resentment, anger, and unforgiveness create an outlook of continual disappointment and despair.
We prescribe a unique tool to every one of our patients: healing words. We recommend replacements for statements like, "I'm a victim of my father's alcoholism," "I'm fat and ugly," or, "I'll never lose weight." Instead, create and speak positive statements about you and your future, along with scriptures that build faith.
Pay attention to your words, and prescribe healthful words instead. If you don't take disappointment seriously, and treat it like a deadly disease, you may fall victim to the final of the FRAUDS.
Shame
We are often ashamed of our actions, and even ashamed of life's twists and turns. Instead of seeing ourselves as a person who's overcoming, we see a person who's been overcome.
People who hide shame often over-talk, and make fun of themselves. They're always hiding—which is easy to do on social media. The problem is, social media is a breeding ground for comparison and shame.
All together, FRAUDS lie—about who you truly are.
Freedom from FRAUDS
I, (Michele) had to walk through the stages of FRAUDS myself to evaluate why I did what I did, and where my emotional drive came from.
Growing up, all the neighbors had really nice houses. Except us. My family was very poor and unhealthy. Our yard was unkept and my parents were obese. I was ashamed of who I was. At some point in life you have to look back and ask, "Where are all these toxic emotions coming from?" and face those emotions.
All the exercise and good food in the world may not make you healthy if you're emotionally sick or poisoning  yourself with FRAUDS. It's not only what we eat, but what's eating you.
My new normal
It's "normal" to have fear, resentment, anger, unforgiveness, disappointment, and shame. But this doesn't have to be your normal.
You were designed to be well—physically, emotionally, and spiritually. That's who you really are. You're not a fat person, or a weak person, or a failure. The real you is seeking health.
Let's stop standing in its way and embrace the life God gave us.
– dr. michele sherwood & dr. mark sherwood cross walk
U.S., September 25, 2017: Christian youth leader Brooke Simpson gave a hair-raising performance during "The Voice" auditions in a recently released sneak peek.
The Fort Lauderdale-based singer performed her rendition of Demi Lovato's "Stone Cold" and stunned all four judges who can be seen in the clip fighting for her to choose them as her coach for season 13 of "The Voice."
The Lee University graduate (A Church of God school in Cleveland, Tennessee) hopes to join her college alum, Jordan Smith, and win this season of the hit vocal competition.
"You know you're good because I'm a little speechless and that never happens," coach Miley Cyrus told Simpson after her all-out performance of the song.
"I had to throw my book at you, and that is a compliment," new coach Jennifer Hudson added.
Coach Adam Levine also chimed in, calling Simpson "one in a million."
"Most people who try to do what you do so effortlessly like you do shouldn't do it because you have to be able to sing with proficiency and technically be good but also you have to manage to squeeze in all this soulfulness and passion and power," Levine said.
Blake Shelton maintained, "Every now and then, there's a singer that comes across this stage that simply needs an opportunity, and that's where you're at with your talent and your artistry."
According to Facebook, the songstress currently works at Potential Church in her hometown in Florida. Simpson is very active on social media and likes to refer to herself as "chicken nugget."
In a Youtube video posted a few years back, Simpson revealed that she started a movement with her husband, Ray, called Youth in Revolt as a way to encourage young people to rebel against the culture and live for God.
It's not clear whether or not Simpson will use "The Voice" platform to continue to spread the message of Youth in Revolt but viewers can tune into Season 13 starting Sept. 25 to find out.
– christian post
U.S., September 24, 2017: A masked gunman killed a woman in the parking lot of a Tennessee church on Sunday morning and wounded six worshipers inside the building before shooting himself in a scuffle with an usher who rushed to stop the attack.
The suspect, identified as Emanuel Kidega Samson, 25, walked into Nashville's Burnette Chapel Church of Christ wearing a ski mask and opened fire shortly after 11 a.m., spokesman Don Aaron of the Metropolitan Nashville Police told reporters.
As the church usher grappled with the suspect, he was struck in the head with the gunman's weapon before the suspect fired and wounded himself, police said. Although injured, the usher, 22-year-old Robert Engle, then retrieved a gun from his vehicle, re-entered the sanctuary and held the suspect at bay until police arrived.
"This is an exceptionally brave individual," Aaron said of the usher during a briefing outside the church in Antioch, about 10 miles (16 km) southeast of downtown Nashville.
Police had not determined the motive behind the shooting, but the spokesman said certain items were found that might establish why the man opened fire.
Samson was treated at a local hospital and released. He will be charged with murder and attempted murder, police said in a Facebook post.
Melanie Smith, 39, of Smyrna, Tennessee, was fatally shot in the parking lot, where she was found lying next to the suspect's blue sport utility vehicle, which was idling when police arrived.
Police said it was not immediately known if the suspect had any previous connection with the church, where about 50 people were worshipping when the gunman entered.
All but one of the wounded were over 60 years old and were taken to nearby hospitals, Joseph Pleasant, a Nashville Fire Department spokesman, told Reuters. He said at least some of the wounded were in critical condition.
The usher, who was "pistol-whipped," was also taken to a hospital, police said.
The church's pastor, Joey Spann, was shot in the chest and was being treated at a hospital, WKRN television news channel reported, citing the pastor's son. The Nashville Christian School, where Spann is a coach and Bible teacher, said Spann's wife was also injured.
Nashville Mayor Megan Barry said in a statement the shooting was "a terrible tragedy for our city."
– christian post
Pakistan, September 20, 2017: A Christian man in Pakistan was sentenced to death for sharing "blasphemous" material on WhatsApp. DW talks to his brother about the court conviction and the plight of minorities in Pakistan.
On Friday, an anti-terrorism court in eastern Pakistan sentenced Nadeem James, a 35-year-old Christian, to death on blasphemy charges. James, a tailor by profession, was accused by a friend of sharing "blasphemous messages" on WhatsApp's text messaging service.
Blasphemy is a highly sensitive topic in the Islamic Republic of Pakistan, where around 97 percent of its 180 million inhabitants are Muslim. Rights advocates have long been demanding a reform of the controversial blasphemy laws, which were introduced by the Islamic military dictator General Zia-ul-Haq in the 1980s.
Activists say the laws have little to do with blasphemy and are often used to settle petty disputes and personal vendettas. Religious groups oppose any change to the blasphemy law and consider it necessary for Pakistan's Islamic identity.
Pakistan's Christians and other religious minorities complain of legal and social discrimination. In the past few years, many Christians and Hindus have been brutally murdered over unproven blasphemy allegations.
One of Pakistan's most high profile blasphemy cases is that of Asia Bibi, a Christian woman who was found guilty of committing blasphemy while working in the fields in 2009 and was sentenced to death. In 2014, her death sentence was upheld by the Lahore High Court. Amnesty International called the verdict a "grave injustice."
In one case, a young girl between the ages of 10 to 14 years with Down syndrome, was accused in August of 2012 of burning pages upon which verses of the Koran were inscribed. Rimsha Masih was taken into police custody and only released months later, when charges were dropped. The case caused an uproar in her home town and beyond and sparked riots and violence against Christians in the region. In 2013, she and her family relocated to Canada.
In 2014, a Christian couple was beaten to death for allegedly desecrating a copy of the Koran. Their bodies were subsequently burned in a brick kiln.
In an interview with DW, James' brother, Faryaad Masih, rejects blasphemy allegations against his brother and says his family has been living in constant fear since James' arrest in July 2016.
DW: You deny that your brother, Nadeem James, sent blasphemous messages through WhatsApp. Do you have any proof to substantiate your claims?
Faryaad Masih: Police say that my brothers sent blasphemous material through WhatsApp but those messages could easily have been sent by James' Muslim friends through his phone. Actually, the main complainant in the case is the one who forwarded those messages.
Why would James' friends make false allegations against him?
James has three friends who live in the Gujarat area. Their names are Shakeel, Yasir and Akram. Our neighbor's daughter, Nargis, fell in love with James although she knew that he is married with two children. His friends told him he could only marry Nargis if he converted to Islam although the girl had no problem with James' religion. My brother refused to convert to Islam, and that created a rift among friends.
How did the people in the area react after the "blasphemy" news broke?
As soon as the news spread on July 4, last year, a crowd of around 200 people surrounded our houses. James, another brother of mine and I were at work at the time. When we came to know about this, we went into hiding. The mob was ready to set our houses on fire, but police stopped them.
James surrendered after two days but our family had to move to another area for safety. It saddens me that people with whom we had lived for over 17 years became our enemies after the incident.
Are you still afraid?
After James' arrest things became quite normal. But since his death sentence, fear has swept across the Christian community in the area. We rarely venture out of our house and live in constant fear. We know that anything can happen to us.
Who is providing you legal help?
No one is helping us. Our cattle have been stolen. I ran a furniture shop with a Muslim friend who gave me only 40,000 rupees [316 euros] for furniture worth over 250,000 rupees [1,977 euros]. When I demanded more money, he started threatening me. Our neighbors don't talk to us and people in the area are reluctant to interact with us.
Do you plan to appeal James' death sentence?
We are hiring a new lawyer through a non-governmental organization. We will appeal against his conviction and pray for his release. Our previous lawyer did not defend James properly. He did not even ask the court to investigate how the blasphemous message originated.
What kinds of problems do Christians have to face in Pakistan?
James told me about a 14-year-old Christian boy in his jail who has been convicted of blasphemy. How can such a young boy commit such a thing? There is no justice for Christians in Pakistan.
What sort of help are you expecting from Pakistan's civil society over James' issue?
We are poor people. My brothers' wives have also been implicated in a false case of abetment. I am an illiterate person, so is James. He did not complete his primary education. His friends framed him. The authorities should take notice of our situation.
– dw
Kochi, September 25, 2017: Tension prevailed in a Kerala town on September 24 when members of the Jacobite faction locked the head of the rival Orthodox faction inside a disputed Oriental church in the southern Indian state.
Moran Mar Baselios Mar Thoma Paulose II, Catholicos of the East and Malankara Metropolitan, was released in the evening with police intervention, television channels in Kerala reported.
The Catholicos came to Varikoli church in early morning to offer Mass. Hundreds of people gathered at the gate and locked it from outside with the metropolitan and some others inside.
Since mid-September, the Orthodox faction has celebrated Mass at the church after the Supreme Court of India in early July ruled that the 1935 Constitution of the Malankara Church should be followed. The apex court also said that the Jacobite faction had no right to offer prayers at the disputed churches such at Varikkoli, Kolencherry and Mannathur.
The other day, parish priest Father Biju Elias was beaten up at the same church in a dispute related to the same issue.
Meanwhile, the Orthodox faction alleged that the police had done nothing to help Bava and others.
Varikoli church is around 20 km east of Kochi, Kerala's commercial capital.
According to police, the drama began to unfold around 6:30 a.m. when the Catholicos entered the church to lead a Mass. The situation, however, took a violent turn when some people climbed the church tower and tried to deface the emblem of the patriarch by pouring paint over it.
Hearing the news, members of the rival faction rushed to the spot and staged a demonstration against the Catholicos. They also locked up the main gate of the church from outside, preventing the Catholicos from leaving the church.
"This emblem has been a property of dispute ever since the orthodox faction took control of the church based on a Supreme Court order a few weeks ago. There had been attempt earlier to destroy the same and the police had to intervene on a couple of occasions," officials said.
The issue snowballed into a bigger crisis when the Cathoicos refused to leave the church without arresting all the protesters. "The escort and pilot party were ready by around 12.30 to take the Catholicos safely out of the church. He, however, insisted on arresting the protesters and decided not to leave," officials added.
The stand-off ended by the evening with the district administration intervening in the issue and the church had been locked up by the Tehsildar on a direction by the RDO.
Meanwhile, the police are yet to register cases in this connection.
– matters india
Kerala, September 25, 2017: Police in Kochi have registered a case against five people including the director of a Hindu charitable trust after a 26-year-old woman filed a complaint on Monday alleging that she was forcibly detained at the centre and physically and mentally tortured for marrying a Christian man.
The incident comes two days after a 22-year-old woman hailing from north Kerala claimed to have returned to Hinduism after having converted to Islam.
In the latest case, the woman named Shweta said she was forcibly taken to the centre by her parents who conspired with the man running the Arsha Vidya Samajam – its director Guruji Manoj – and tried to force her to marry a Hindu man. She also alleged that at least 65 other women and girls were detained at the centre. She also claimed that she escaped from the centre on August 21 and went back to stay with her husband.
Following her complaint police registered a case against Guruji Manoj and four others. By Monday evening Shweta told local television channels that she married her husband Rinto Thomas in a court and there was no question religious conversion.
"There were such 65 girls illegally detained at the centre and many complained that they were physically and mentally tortured. I was forced to attend classes where only evils of other religions were taught," she said in her complaint. A senior police officer of Kochi said police have launched investigation into her complaint.
The woman's allegations have surfaced at a time when the state women commission decided to move the Supreme Court seeking its permission to meet Akhila Ashokan alias Hadiya Jahan who is reportedly confined to her home. Her marriage with a Muslim youth Shafin Jahan was annulled by the Kerala high court in May and later Supreme Court ordered the NIA to probe circumstances that led to their marriage.
Many activists have alleged that Akhila was confined illegally and undergoing serious rights violations at home. Her husband had also moved the apex court recently with a plea to stop the NIA investigation. Her marriage was annulled after her father claimed that she would be sent to a war-torn area like the 21 young men and women who have gone missing from the state.
Two days ago Athira (22), who left her home in July to convert to Islam, held a press conference in Kochi claiming that she returned to Hindu fold. She said she was influenced by the speeches of Muslim cleric Zakir Naik and some activists of the Popular Front of India, a fundamentalist outfit, supported her. She claimed that she happened to learn more about Hinduism at Arsha Vidya Samajam. The Hindu charitable trust recently claimed that it brought back at least 2000 Hindu girls who converted to other religions in four years.
– hindustan times