I always speak the truth and refuse to tell a lie. –Proverbs 8:7 (CEV)
Some claim that the silly gesture of crossing your fingers behind your back to cover up a lie originated with Roman persecution of Christians. To escape death, those who lied about their faith in Christ, just as Peter did, made the sign of the cross behind their back to ask God's forgiveness.
That sounds more like a fable to me, but it's a fact that teenagers today seem to be crossing their fingers behind their back more and more. They are cheating and stealing more, too. The latest Report Card on the Ethics of American Youth, by the Josephson Institute of Ethics, shows teens are lying more often and more easily than ever. The report indicates an increase in lying, cheating and stealing among youth since 2006, when the report was first published.
Forty-two percent of those surveyed said they lied recently for financial gain. Sixty-four percent said they cheated on a test during the past year, and 38% had cheated more than once. Eight-three percent said they had recently lied to their parents about something significant.
Concerning theft, 33% of the boys and 25% of the girls in the survey admitted to shoplifting in the past 12 months. Twenty-four percent said they had stolen something from a relative or parent in the same time period, and 20% had stolen something from a friend. Perhaps the most telling bit of data was that 93% said they are "satisfied with their personal ethics and character."
All teenage behavior, including dishonesty, has a motivating factor. Teens hope to get something out of everything they do. Some will cheat or lie to feel esteemed or to appear perfect at any cost. Some just need to feel that they are never wrong, so they lie to cover it up when they are. Some are untruthful because they fear the consequences from mom or dad for telling the truth. And as far as stealing, kids steal things because they feel entitled to own them, or for the thrill of getting away with it, or just to fit in with their peers.
Let's not overlook the way our culture glorifies all forms of dishonesty. It's difficult for one to think of an unimpeachably honest public figure today. Every day we hear of politicians, business leaders, sports figures, police, teachers and judges — people whom we once looked up to as role models — who have been caught in a lie or a cheat or a theft of some kind. And consider the explosion in popularity of so-called "reality" TV shows, whose plot and strategy are usually based on deception and lying in order to gain a monetary prize or fame. It's a far cry from the most popular TV shows in my teen years, like Bonanza, The Waltons, and Little House on the Prairie. They may have been corny at times, but they had recurring themes of honesty and good character.
The most popular form of entertainment for teens today is the Internet. Due to its anonymity, deception and fantasy are rife on the Internet. Parents should be concerned that such deception, what I call "digital courage," can spill over and fuel an attitude of deception in other areas of the teen's life. So, I tell parents to follow their instincts. Even if there is no obvious cause for concern, they should keep a wary eye on their teen's online surfing and make it a policy to know all of their teenager's web passwords. In fact, I recommend parents install good monitoring software to track all of their teen's Internet activity. Knowing that mom and dad are monitoring will go a long way toward keeping the teen honest in what they see, do and say on the Internet.
High academic expectations can also put a lot of pressure on a teen to cheat. Holding kids to unnecessarily high achievement standards can sometimes pressure them into getting a good grade at any cost. This and social stresses at school are more troubling for kids today than most parents realize. In fact, the Journal of Adolescent Health recently found that the stress of school keeps 68 percent of students awake at night, with 20 percent of them at least once a week. And of course, lack of sleep reduces their ability to think clearly and handle stress, so it becomes a vicious cycle. Could this be pushing more kids to cheat? Possibly.
Dishonesty may seem like a minor issue in comparison to other problems like drug abuse, sexual promiscuity and eating disorders, but it is a vice that parents should never ignore. Dishonesty is rooted in an attitude of disrespect; disrespect for others, disrespect for authority, disrespect for other people's things, disrespect for your family's values, and disrespect for oneself. If you ignore dishonest actions by your teen today, you may have to deal with bigger problems later. It won't usually go away with the mere passage of time. It will reappear at significant stress points later in your child's life—when they go off to college, get a job, or get married. Getting away with lying, cheating or theft today can lead to a lifetime of dishonesty, and that can land them in real trouble or heartache in the future.
It reminds me of the story some parents recently told me of their immature 18-year-old who had to learn this lesson the hard way. While skateboarding, he and some friends spotted an abandoned, broken-down farm house nearby and decided to go exploring. The boys didn't know that the old house with no front door had recently been vandalized, nor that the neighbors were on the lookout. Taking some souvenirs of junk they found in the vacant house — things worth no more than a few dollars — they were putting them in the boy's vehicle when the Sheriff arrived. Long story short, the boy was arrested and charged with felony burglary of a building. Though given probation for his first offense, he learned how difficult it is to survive thereafter with a felony arrest record. No one would hire him for years to come, regardless of the less than sinister circumstances of the "burglary."
I've always said, "Life is hard, and harder if you're stupid." Mistakes can cause a heap of trouble for both a teen and his parents, and many of those mistakes begin with some form of dishonesty or disrespect for normal boundaries. Since nothing is more central to a person's character than honesty, it is important to address dishonesty any time you discover it in your teen. Seek, search, and pry into areas you don't normally think about in order to uncover and understand the root of it. Do all you can to ensure your teen is truthful in even the smallest things. I tell kids, "If you lie, I will pry. If you hide something, I will seek the truth. If you steal, I'll make sure you suffer the legal and social consequences before your lying results in a life-long problem."
If you're a parent who sees dishonesty creeping into your teen's talk, texts or website; or if you learn they have cheated or stolen something, today is the day to expose and deal with it. Here are the steps I recommend taking:
1. Briefly describe the dishonest behavior.
2. Tell them how you feel about it and how it is counter to your values.
3. Affirm that you know they can do better.
4. Make them right the wrong, including confessing to whomever was wronged from the dishonesty, cheating or theft.
5. Enforce appropriate consequences and make sure they know that you will be on the lookout for any form of dishonesty in the future.
Parents need to "keep a vigilant eye" if they want to turn the rising tide of dishonesty. Call it an "alert mom or dad," or an "involved parent," if you will. Let your teen know that it is your job as a parent to keep your eyes wide open for dishonest behavior, not so you can "catch them doing wrong," but so that you can keep them from falling into that trap.
And by the way, be sure to model honesty yourself, and make it a habit to be truthful. If you think you've hidden dishonesty from them in the past, think again. Teens can read their parents like a book. They don't miss a thing and they detest hypocrisy. So, if you know you've been dishonest in front of your teen, ask their forgiveness, and give yourself some consequences for the bad behavior, so your teen knows how important it is to be honest. Teens need some good role models in regard to honesty. If not you, then who?
– cross walk
U.S., November 30, 2017: The Roman Catholic bishop of Providence, Rhode Island, has decried online postings of a "gay nativity" scene featuring two Josephs watching over a baby Jesus, calling on God to forgive such "sacrilege."
"Just came across this photo of a 'gay nativity' scene — two Josephs dressed in pink watching over the Christ Child. How sad that someone believes it's OK (or funny or cool) to impose their own agenda on the holy birth of Jesus," Bishop Thomas J. Tobin wrote on Facebook Tuesday.
"Pray for those who did so, for their change of heart, and that Jesus will forgive this sacrilege, this attack on the Christian faith," he added.
Tobin also posted a cropped version of the nativity scene in question, which depicts the two Josephs dressed in pink.
The photo appears to stem from the Twitter account of comedian and LGBT activist Cameron Esposito, who last week shared the image and wrote: "Our neighbors' two Joseph nativity is up & I'm beaming."
Jesus being depicted as having two gay parents was also a theme in some Christmas ornaments last year.
California artist Mark Thaler decided to sell gay marriage nativity tree ornaments featuring two gay Josephs or two gay Marys, which stirred condemnation from conservatives.
Christian Concern Chief Executive Andrea Williams accused Thaler at the time of taking part in a "blasphemous attempt to rewrite the Christmas story."
"These decorations are a desperate and ridiculous attempt to pretend that homosexual relationships are pure and holy," Williams said.
"They blasphemously portray the Lord Jesus being parented by a homosexual couple. What depths will the LGBT lobby stoop to in order to try and normalize their behavior?" she asked.
Williams also accused activists of being interested only in their own agenda rather than the welfare of children.
"God's design is for children to grow up with a male and a female parent. The Lord Jesus was parented in this way, and this is what is best for children," she said at the time.
American Catholics have had to deal with controversial LGBT issues this year, especially in light of Fr. James Martin, a prominent Jesuit priest, and his book that urged believers to be more accepting of LGBT people.
Although Martin, who is editor-at-large of the Jesuit magazine America and a Vatican adviser, does not address gay marriage theology in Building a Bridge, the nature of his book led him to being disinvited from a speaking appearance at the Theological College in Washington, D.C. in September.
A statement at the time explained that "since the publication of his (Martin's) book, Building a Bridge, Theological College has experienced increasing negative feedback from various social media sites regarding the seminary's invitation."
Martin in turn said that he is being criticized both from the the "far left" and the "far right."
"From the far left it would be 'Not far enough,' and from the far right, 'Too far,'" he said at the time, while admitting that he was surprised at "the torrent of hatred that it would unleash from the Catholic alt right."
– christian post
Egypt, November 29, 2017: An Egyptian television host has been suspended after she made an inappropriate comment about church bombings when speaking about last Friday's mosque attack in Sinai.
According to the Egypt Independent, television host Rasha Magdi was suspended from the privately-owned Sada al-Balad Media Group by the company's owner Mohamed Abu al-Enein for remarks that she made on air last Friday after terrorists attacked the al-Rawda mosque in Sinai.
After dozens of gunman attacked the mosque during Friday prayers and killed as many as 309 people and injured over 100 others, Magdi went off-script during her show and reportedly suggested that frequent terrorist attacks and the killing of Christians in Egypt is more understandable than terrorist attacks that target Muslims.
"We saw attacks by terrorists on the police and army, and we said this is mutual violence. These extremist groups have attacked churches and we said that they think it is a [different] religion, not Islam, and it is hostile to them, and then we said it is OK. But how [can these groups attack] Muslims?" Magdi was quoted as saying, according to a translation.
Considering that Christians in Egypt have suffered seemingly systemic persecution in Egypt this past year with church bombings and a series of murders, El-Enein decided to discipline the television personality for her comment.
"The entire Egyptian people stand united behind our valiant armed forces and the heroic police forces and, God willing, we will win in our battle against these cowards," El-Enein said in a statement, according to Egypt Indepependent. "All of us, leaders and people, reject terrorism in all of its forms on any part of Egypt or anywhere in the world."
Al-Enein went on to assert that Egyptians are "one people."
"[T]here is no difference between a Muslim and a Christian. All of us are equal," al-Enein stated. "We live together in safety. … [T]errorism and aggression against the [people] are criminal acts."
The Egypt Independent notes that when Magdi worked for a state-run media network, there were a number of legal cases filed against her as she was accused of inciting hared toward Coptic Christians.
According to Open Doors USA's 2017 World Watch List, Egypt ranks as the 21st-worst country in the world when it comes to Christian persecution. Additionally, the Congressionally mandated United States Commission on International Religious Freedom has recommended that the U.S. State Department list Egypt as a "Tier 2" country, a designation that singles out countries where religious freedom violations are tolerated.
While the deadly bombing last Friday took the lives of over 300 Muslims, Christians in Egypt have faced their share of violence while trying to worship.
In December of 2016, 29 were killed and 47 were injured when a suicide bomber attacked the St. Peter and St. Paul's Church in Cairo.
On Palm Sunday, twin suicide bombings killed 47 people and injured 126 others at churches in Tanta and Alexandria. The Palm Sunday bombings caused a number of Egyptian churches to cut back on their Easter celebrations.
Earlier this month, a group of 12 evangelical leaders from the United States met with Egypt's President Abdel Fattah el-Sisi for nearly three hours at the presidential palace in Cairo. The meeting, organized by author Joel Rosenberg, was the first between Sisi and U.S. evangelicals.
Although Christians have faced horrific levels of persecution in Egypt, Rosenberg told CP earlier this month that things are improving on a national level.
"It's really terrorism persecuting Christians. In Egypt, there are certainly challenges with local security services and local leaders. But at the national level — post-Muslim Brotherhood being in charge — there is still a lot of difficulties of changing the system," Rosenberg said. "President el-Sisi is trying to change the system. He passed the first churches law to build churches and renovate churches, the first real reforms in 150 years."
"As we asked about these issues, he said, 'Christians are being attacked and we are working to fight the very radical Islamist terrorists that are endangering Muslims as well as Christians. But we are also doing very specific things to help Christians to make them equal Egyptians. They are not second-class citizens. We don't want to think of them as Christians or Muslims. We want to think of them as Egyptians,'" Rosenberg recalled. "That was a big deal for him. What made it a big deal for us is that he has got three years of a track record. He is not telling us that he will do this one day, he is saying, 'This is what we have done and we got more to do.'"
According to USCIRF, religious freedom conditions in Egypt have "improved in several areas over the past year."
"In August, the newly-seated parliament passed a long-awaited law on the construction and maintenance of churches and, by early 2017, the government completed rebuilding and restoring more than 50 churches destroyed by extremists in 2013," a USCIRF fact sheet states. "In 2016, prosecutions, convictions, and imprisonment of Egyptian citizens for blasphemy and related charges decreased. Some discriminatory and repressive laws and policies that restrict freedom of religion or belief remain in place, but public debates occurred in parliament and civil society on a range of religious freedom concerns."
– christian post
Asia, November 30, 2017: Christians leading discipleship programs in Southeast Asia have said that expanding efforts are helping hundreds of Muslims learn about and accept Christ.
Persecution watchdog group Open Doors USA posted a report on its discipleship programs in the region on Monday, though it did not identify the specific Southeast Asia country in question, and used changed names for security purposes, given the dangerous circumstances for believers.
One believer named Paulus, who is leading more than 20 lay leaders to teach the Bible to Muslim background believers, said that the first and most important step is following Jesus.
"You can't expect a new believer to understand the Bible without proper guidance. Chances are they'll get confused, or worse, mislead themselves because of self-interpretation," Paulus explained.
Open Doors pointed out that one of the major problems new believers have is grasping the Christian understanding of the Trinity, which is the Father, the Son and the Holy Spirit.
"It's not easy to teach this," one Christian said. "In Islam, they were taught that the Trinity is three gods, not one."
The watchdog group has been sponsoring discipleship classes for 18 Muslim background believers in a number of house churches in the region, though the impact has been far greater.
"One of Paulus' lay leaders, Pramudya (45), and his wife, Sri (47), disciple more than a hundred people, ranging in age, education and cultural background. More than a decade ago, God gave him a vision to serve Him among the MBBs," the article explained.
"As a result, Paulus resigned from his secure position as a pastor of an established church to serve in house churches instead."
Pramudya shared that disciplining Muslim background believers is his calling.
"Jesus did so as an example. He took off His divine robe and became human with flesh and bones so that He could touch people and be with people. I am just modeling my Savior," the Christian added.
The lay leaders reportedly meet twice a week for teachings and evaluations, where they also talk about the various challenges they face in their efforts to minister to Muslim background believers.
As part of its efforts, Open Doors has also been distributing new discipleship training called "The Straight Journey," which is a series of 12 books written by a well-known Bible theologian and expert on Islam.
The program is aimed at tackling some of the major questions surrounding Christianity, and helping those struggling with the concept of the Trinity.
"These topics, even though they are heavy and difficult, challenge us to think and work harder than before," Paulus said. "It is also helping us to prepare lessons in the right order, where before we would randomly select our topics. This will help us to grow in our capacity as leaders and teachers."
A previous report from Open Doors in September on believers with Muslim and Buddhist backgrounds revealed that they are the most persecuted Christian groups in China.
The watchdog group found that many such believers are heavily monitored by the Communist government, which is opposed to the growth of Christianity. The Christians there have also said that they are in "burning need" of Bibles in minority languages such as Uyghur, Kazakh, and Tibetan.
Other groups, such as Christian Freedom International, have said that despite heavy persecution, the number of Muslims converting to Christianity in Bangladesh is on the rise.
CFI reported in July 2016 that as many as 91,000 Muslims across the country have decided to follow Christ in the last six years, even though apostasy in many Muslim cultures is punishable by death.
– chrisian post
India, November 30, 2017: The persecution of Christians in India has been discussed, shared, and observed. In 2013, Open Doors USA put the country on notice, ranking them 31st on the World Watch List's worst 50 countries for Christian persecution. But just four years later, the alarming rate of persecution has brought India to 15th, and the question is: why?
Erik Morsehead with Mission India shares, "In India, over 60 percent of Christians experience direct persecution…. Forty persecution incidents are reported per month on average."
The spike in Christian persecution is largely because anti-Christian extremism in India is rising. And while India's cities tend to be more diverse and accepting of minority faiths, Morsehead says attacks on Christians aren't isolated to one region or demographic.
"It can take many forms…. Where we run our Adult Literacy Classes, we had one student who became a believer and that meant that her relatives and family stopped including her in family events," he shares.
"Another one where we had a Church Planter, it meant that he was cut off from the village's electricity and water supply and was depending on God for where to sleep while his neighbors threw dead animals at his house to show how disgusted they were with him making the decision to follow Christ."
For some Indian believers, being a Christian even means dying for their faith.
"Pastors have been shot. Church members have been beaten…. It's disheartening, but it also means that a lot of things are taking place, that God is moving in mighty ways and people are recognizing that. When people recognize that and they disagree with that, they're going to do everything in their power to stop it."
Mission India supports Adult Literacy Classes, Children's Bible Clubs, and Church Planter Training. While they do get stories from the field about their participants facing hostility, there are also beautiful stories about how God is moving.
"We've had a lot of those moments where our Church Planters engage with these people who are just really bent on persecuting these Church Planters because they believe in Jesus. But over time as they interact with these Church Planters, their hearts being to soften and they become followers of Jesus!"
The persecutors need our prayers, just as Church Planters and Christians in India need our prayers. Morsehead asks, "Pray for those hearts to be softened. Pray for those who don't know Him, that they would come to know Him."
As for our Indian brothers and sisters in Christ, we can "be praying that God would continue to give courage to those who know Him and are leading in India for Him. We just pray that He would give these individuals who are being persecuted the peace and endurance as well to overcome this persecution [for] what they believe."
Open Doors USA's World Watch List for 2018 will be released in a few months. While we wait to learn if Christian persecution in India is still increasing, we can be a physical encouragement to Indian believers by supporting the ministry of Mission India.
– christian messenger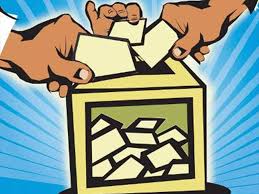 Nagaland, November 29, 2017: Legislators and churches in Nagaland today agreed to lead and take the responsibility of a fair and honest electoral practice.
The affirmation was made as part of a colloquium on Clean Election organised by Nagaland Baptist Church Council (NBCC) for the churches and legislators of Nagaland here.
"The legislators, churches and citizens affirm that all of us have an investment in the future of the state of Nagaland and that our shared future must flourish without any obstacles," read a joint statement signed by Nagaland Chief Minister TR Zeliang for the legislators and NBCC secretary general Rev Zelhou Keyho and Nagaland Joint Christian Forum vice president Rev Dr N Paphino for the churches.
"The commitment was done in the spirit of true Christian repentance as we realise that serious malpractices surrounding the conduct of state elections is the major cause of most of the problems that we are facing today," the statement read.
The signatories on behalf of the legislators and the churches in the state also affirmed to lead and take the responsibility of putting in place a fair and honest electoral practices.
They also pledged to support and abide by Clean Election campaign that is being spearheaded by the Churches in Nagaland.
Election in Nagaland are due early next year.
In his address during the colloquium, Zeliang lauded the bold step taken by the churches for checking corrupt practices in the electoral system.
"I am in full agreement with NBCC that all is not well with the existing electioneering system. It is true that efforts have been made in the past to address this deeply rooted malaise, yet, a tangible solution to effectively combat this evil have not been found and we continue to suffer its ill-effects unabated," Zeliang said.
"When we closely look into the issue of electoral malpractices, it truly is an issue of colossal magnitude confronting each and every one of us. It, therefore, calls for pooling-in our collective wisdom to tackle this menace once and for all," he said.
Towards this end, the CM assured that his government is prepared to leave no stone unturned in seeing that measures required are taken to ensure clean elections.
He also sought for the active support and cooperation of NBCC and all NGOs, Hohos, students and youth organisations in tackling this issue.
NBCC general secretary Rev Z Keyho regretted that selfishness and greediness has taken over the good and common sense of respect and honour we once possess them as our traits.
Keyho also made it clear that the church is not playing politics by trying to usher in free and fair election in a system that has gone weary, not that it is against any political party or parties. PTI NBS RG .
– new indian express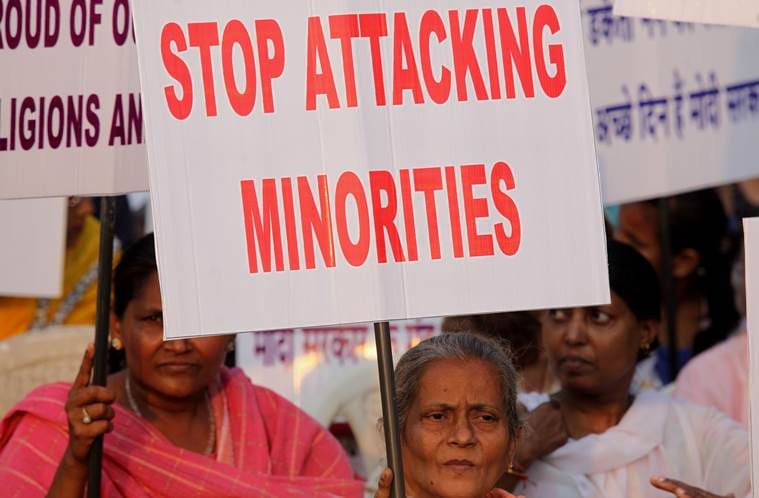 New Delhi, November 30, 2017: Data released by the National Crime Records Bureau showed that there had been an increase of 5.5% and 4.6% in crimes and atrocities against the Scheduled Castes (SCs) and Scheduled Tribes (STs) respectively during 2016.
The data, released on Thursday, showed that there had been a total of 40,801 incidents of crime reported against the SCs in 2016 in comparison to 38,670 and 40,401 incidents reported in 2015 and 2014 respectively. Similarly, 6,568 incidences of crime were reported against ST in 2016 as a comparison to 6,276 and 6,827 reported in 2015 and 2014 respectively.
With 10,426 cases, Uttar Pradesh reported the highest number of atrocity cases against Scheduled Castes (SCs) accounting for 25.6% of all incidents against SCs. UP was followed by Bihar with 5,701 cases and Rajasthan with 5,134 cases during 2016.
Madhya Pradesh with 1,823 cases reported the highest number of cases of atrocities against Scheduled Tribes (STs) accounting for 27.8% of the overall cases followed by Rajasthan with 1,195 cases and Odisha with 681 cases during 2016.
Cases of Crime Against Women have also reported an increase of 2.9% in 2016 over 2015. A majority of cases under crimes against women were reported under 'Cruelty by Husband or His Relatives' (32.6%) followed by 'Assault on Women with Intent to Outrage her Modesty' (25.0%), 'Kidnaping & Abduction of Women' (19.0%) and 'Rape' (11.5%). The worst-performing state in this regard was Uttar Pradesh, with 49,262 cases of crimes against women followed by West Bengal with 32,513 cases during 2016. Delhi UT reported the highest crime rate (160.4) compared to the national average rate of 55.2.
Rape cases have reported an increase of 12.4% from 34,651 cases in 2015 to 38,947 in 2016. Madhya Pradesh and Uttar Pradesh reported the highest incidence of Rape with 4,882 cases (12.5%) and 4,816 (12.4%) followed by Maharashtra 4,189 (10.7%) during 2016.
Crimes against children have also shown a significant increase of 13.6% (1,06,958) in 2016.
– tcn
When I was growing up there was one major rule—don't make mom or dad mad. If we broke that rule, we got whacked when Dad got home. It was a "My way, and there is no highway" kind of arrangement.
That kind of militaristic approach just doesn't work today. We live in a more relational culture. Most parents today have better relationships with their children than parents did when I was growing up…but while that's largely a good thing, there is a downside as well. If our teens don't "buy in" to the rules, the relational approach makes enforcing those rules more difficult.
So, let me share some ideas for successfully creating rules for your household. The earlier you start this process the better. If there's still time for you to do this while your children are still tweens, it will be easier than if you wait until they're old enough to drive. If yours is already in the teens, start today. Preferably before the sun goes down.
1. Have your teenager help you establish the rules and consequences.
If you establish the rules unilaterally, especially if your home has been relationally focused, you'll probably face significant push back from your teen. They aren't going to understand why they have no say in the process and they'll be less likely to follow the rules as a result.
Sit down together and discuss what you think behavior in your home should look like. This is a time to turn off the cell phones, the television and the laptop and focus on what you're doing. Talk about how your family expects to deal with issues like dating, driving, cell phones, church, school work, friends, media . . . the list can go on and on, but be sure to major on the majors. Discuss (don't dictate) what kinds of behavior fits with your family's values and which don't, and include some rules for the adults in the family as well, so the kids don't think this process is just targeting them. Talk through the reasons behind the rules that you are establishing and get everyone's opinion about what consequences should be applied for breaking the rules. You'll be surprised how tough your kids will be on themselves when consequences are being discussed, so you might have to lessen them to be realistic.
In working with thousands of teens over the years, there are some warning signs that point to great trouble ahead. Disrespect and dishonesty are two of those for which violations should have clear and steep consequences, so that your teens know what to expect if they cross one of those lines. So, tackle those first. Never bend on character or moral issues, but allow some slack in other areas so your teen feels there is some give and take.
The point is this, by getting their input in drawing up this document, you are giving them a sense of ownership of the rules and foreknowledge of what consequences to expect. It allows them to weigh the consequences against breaking the rules. So, as you work through this process over several weeks, have the final document typed and printed out so that it is clear for everyone to see.
2. Allow the consequences to play out.
Once you have laid down the rules and the consequences with your children, don't back down when it comes to enforcing them. Teens are masterful at trying to get exceptions made "just this once." Parents are often afraid that if they enforce the consequences that have been set they will damage their relationship with their child. The truth is just the opposite. Kids actually want their parents to be consistent, and they can live with the consequences, so let them be involved in setting those consequences. I'm not a big fan of, "I told you so," but it's appropriate to remind them when they step over the line that they chose the consequences and will now have to live with them.
Proverbs 19:19 says, "If you rescue [an angry child] once, you will have to do it again." It's far better for the consequences to teach them; you don't want all the teaching of teenagers to come from you. Don't give in, but don't give up either. Your child will push against every rule you have and even violate each one at one point or another. So keep at it. Keep letting the consequences work in your favor. And keep giving them unrelenting love as you go through that process with them.
3. Beliefs and values never change; rules do.
Don't think of your rules as written in stone. That's one of the nice things about having them on your computer; they can be easily adjusted over time. So check your rules every six months to make sure they still apply to the maturity of your child.
Sometimes parents don't adjust the rules and they make the mistake of holding a sixteen year old to the same exact rules they had for him as a twelve year old. This can be exasperating for an older teen. I'm not suggesting you let him do things that are wrong. But some things that are procedural can be relaxed as they mature. For instance, bedtime and curfew can be moved to a later hour, more independence and decision making can be transferred, and more responsibility can be added.
There are obviously limits, however. One of the things that I believe pretty strongly is the old saying that nothing good ever happens after midnight. So when our kids got older, we moved their curfew, but we never moved it past midnight. It's a very positive thing when you show some flexibility. The problem some parents have is that they aren't willing to change on anything. The world has changed, and we want to be sure we're only holding on to the things that are worth holding—and not holding on to things just because "that's the way it was when I was growing up."
Above all else, I encourage you to work diligently to keep your relationship strong. As you can probably tell, I think rules are really important, but the relationship you have with your child is even more important. Take the time to involve them and help them take ownership of the rules. I think you'll find the fights decreasing and the relationships and harmony in your home increasing. It's worth the effort!
– cross walk
Bangladesh, November 29, 2017: Fr Walter William Rozario, 41, has been missing for the past two days. According to his parish priest, he might have been kidnapped.
The clergyman's disappearance on the eve of the pope's arrival of in Bangladesh, is a source of concern. Fr Walter is the headmaster at the St Louis High School, and assistant pastor in Borni (diocese of Rajshashi, northern Bangladesh).
"He went to the Bonpara church,' his pastor, Fr Subroto Purification, told AsiaNews. "He then went to the market for some publications and other duties for the parish, but he did not come back and his phone has been turned off."
"We are very worried for him. We are praying for his return in good conditions. Now I am at the police station for help," he said by phone. "We want my assistant back as soon as possible."
Fr Subroto added that he received a ransom call for the priest. "They want 300,000 Taka (more than US$ 3,600) for his release. We're collaborating with the police."
Bonpara is a small town where people go for printing and other things. It was here, last year, that a Catholic worker who often helped the Church, Sunil Gomes, was killed by some militants. Some suspect that his killers were also responsible for the attack at the Gulshan Café.
A Catholic policeman who preferred not to give his name spoke to AsiaNews. "I think the abduction of Fr Walter is a conspiracy because Pope Francis will come to Bangladesh tomorrow."
"When we heard the news of my brother's disappearance we visited all hospitals and many other places, but we did not find him," said a tearful Premol Rozario, the priest's older brother. "We can't sleep from all the worry."
He did not say more about the kidnapping but added that he did not feel safe. Like him, many in Borni parish now live in fear. Some have doubts about taking part in the activities associated with the papal visit.
"From what I heard the assistant to the pastor has disappeared," said one parishioner. "I do not feel safe to attend the meeting with the pope on 1st December".
The local police said that they were doing their best to find Fr Walter.
– asia news
West Africa, November 21, 2017: Recently, we have seen a series of attacks on churches in Mali and threats made against Christians by jihadists warning them that they should not meet to pray.
There is a real risk that we could see in countries such as Mali, Niger and even Burkina Faso a replication of what has happened in Northern Nigeria. The implementation of sharia enforcement by Northern Nigerian states that began in 1999 was followed in 2002 by the creation of Boko Haram, which called for all of Nigeria to become an Islamic state and a year later declared a jihad against the government.
Boko Haram initially claimed Christians would be "safe". However, in 2006 65 Christians were killed and 57 churches burnt down in riots supposedly sparked by a Danish magazine publishing cartoons of Muhammad the previous year.
Since then Boko Haram have murdered thousands of people, both security forces and Christians and repeatedly attacked churches and their religiously cleansing of Christians has now spread across the border to Northern Cameroon.
More recently Fulani herdsman have also joined in attacks on the Christian villages, so that by 2014 more people were being killed in Nigeria than any other country.
That is a pattern that now seems to be repeating itself elsewhere in West Africa, with an increasing number of jihadist attacks in countries such as Mali and Niger which now appear to have moved on to the stage of specifically targeting Christians. So, why is this happening?
First, there is a rivalry in the region between groups such as Boko Haram in Nigeria who a few years ago swore allegiance to Islamic State (IS), and al Qaeda (AQ) linked groups who are now emboldened as they see Islamic State collapsing in its middle eastern heartland.
Secondly, for more than a decade al Qaeda has exploited local Muslim grievances to encourage various tribal groups to engage in jihad. For example, the Tuareg bitterly resent the imposition of national boundaries that cut across their traditional nomadic routes and were therefore encouraged by a Qaeda to fight alongside AQ linked groups in 2012 and declare northern Mali an independent state until French military intervention the following year led to a "peace" accord.
Thirdly, al Qaeda is specifically exploiting the history of this region which until the nineteenth century contained a number of jihadist kingdoms. In the last year or so Al Qaeda has cleverly rebranded itself as a federation of groups with local names such as the Katina Macina group in Mali. The name refers to a Fulani jihadist state which existed until 1862 in southern–central Mali, where Christians are now being attacked.
Countries such as Niger and Mali have historically had relatively tolerant forms of Islam, but have now seen hundreds of attacks by al Qaeda linked groups this year. What we are now seeing in terms of attacks on Christians there has deeply disturbing parallels to what we earlier saw in Northern Nigeria.
In 2012 a large Muslim mob burnt down a church in Zinder, Niger's second city. Then in January 2015 over seventy churches were destroyed and ten people killed in riots closely paralleled those seen in Northern Nigeria in 2006. The Niger attacks occurred after Charlie Hebdo, French satirical magazine, published an edition focused on Islam in response to jihadists attacking its Paris' offices.
Significantly, the riots saw all the churches in Zinder and 55 of those in the capital city Niamey destroyed, suggesting that this was a deliberate plan of religious cleansing of the tiny Christian minority in Niger. Nor, was this a one off event, further attacks on churches occurred last year which led to four Christians being killed.
Now, we are seeing a similar pattern of attacks on Christians starting to emerge in Mali, with Christians being warned by militants not to gather to pray. Since September several churches in Mali's central Mopti region have been ransacked and set on fire. In February jihadists kidnapped a Columbian nun working in the country. Then last month at least three churches in the central region of Mali were visited by jihadists who desecrated the church and warned Christians not to meet for worship. Significantly, this was not in northern Mali which Islamist rebels took over in 2012, but in the central area.
International governments and the UN all need to wake up to the fact that religious cleansing of Christians is not just happening in Iraq and Syria it is a very real threat in West Africa.
– global christian news