Jerusalem, November 29, 2017: New scientific tests have reportedly confirmed that the tomb at Jerusalem's Church of the Holy Sepulchre, believed to be where Jesus Christ was rested after the crucifixion, dates back to the 4th century, matching historical accounts.
National Geographic, which has been documenting the holy site as it completed major reconstruction works earlier this year, reported that mortar samples collected from between the original limestone surface of the tomb and a marble slab that covers it have been dated back to 345 A.D.
The revelations align with historical accounts that say that Romans discovered the tomb where Jesus' body was laid before His Resurrection, and enshrined it somewhere around 326.
The article pointed out that some modern scholars had questioned the age of the tomb, given that the site has suffered earthquakes, fires, and violent attacks throughout the centuries, including being completely destroyed in 1009.
"While it is archaeologically impossible to say that the tomb is the burial site of an individual Jew known as Jesus of Nazareth, who according to New Testament accounts was crucified in Jerusalem in 30 or 33, new dating results put the original construction of today's tomb complex securely in the time of Constantine, Rome's first Christian emperor," National Geographic reported.
Experts, such as Antonia Moropoulou, chief scientific coordinator of the restoration works, told AFP about the magnitude of the latest research:
"This is a very important finding because it confirms that it was, as historically evidenced, Constantine the Great responsible for cladding bedrock of the tomb of Christ with the marble slabs in the Edicule."
Constantine is said to have enshrined the tomb in the 4th century as he led the Roman empire to embrace Christianity.
Accounts say that the emperor's representatives arrived in Jerusalem in that time period to search for the tomb, and were initially pointed to a Roman temple built 200 years earlier.
The Romans razed the temple, and following excavations unearthed a tomb cut from a limestone cave, which is where Jesus is said to have once been buried. The Edicule and other additions were built around it later on.
The Church of the Holy Sepulchre was found to be in an unstable condition after years of neglect before renovation work began last year, with the Greek Orthodox, Roman Catholic and Armenian Orthodox churches coming together for the project.
It was the first time in centuries that the tomb was open in October 2016 (the burial bed had been covered in marble cladding since at least 1555). Underneath the cladding, researchers were surprised to find a marble slab with a cross carved into its surface. It was resting atop the original limestone burial bed.
The restoration allowed scientists to determine that notable portions of the burial cave remain enclosed within the shrine. Scientists also took mortar samples from remains of the southern wall, which provided information for other reconstruction work the site has undergone throughout the centuries.
The researchers analyzed the samples at two separate labs using optically stimulated luminescence, which allowed them to determine when quartz sediment was most recently exposed to light.
The newly restored shrine around the tomb was unveiled in March and opened to the public, right in time for Easter celebrations.
The National Geographic Museum in Washington, D.C., recently opened a 3-D exhibit, titled "Tomb of Christ: The Church of the Holy Sepulchre Experience," which promises to transport viewers on a virtual tour of the holy site.
"Scientists exposed the original surface of the tomb and found the limestone burial bed where Christian tradition says the body of Jesus Christ was laid," the 3-D exhibit explains.
"When you visit the exhibition, you'll be able to virtually experience what it was like to explore this iconic plan and view newly revealed cave calls that haven't been seen in centuries."
– christian post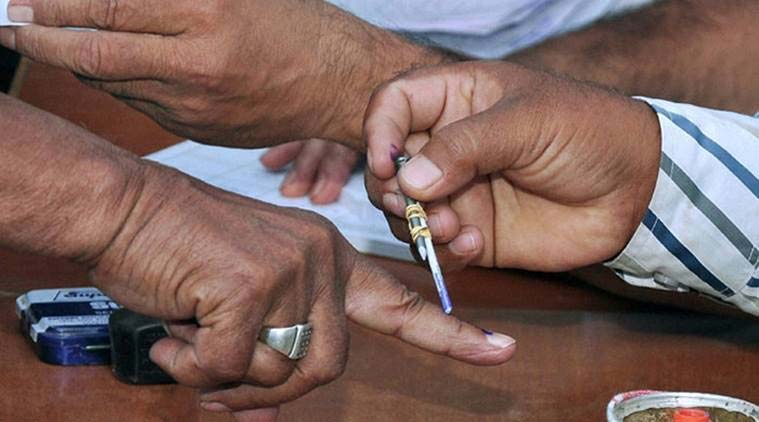 India, November 29, 2017: Days after Archbishop of Gandhinagar Thomas Macwan in a communique to the Christian community sought prayers to save India from "nationalist forces", he on Tuesday replying to an Election Commission notice clarified that he had no "mala fide intention" against any party.
The Election Commission last Saturday had issued a notice to Macwan, Archbishop of the Gandhinagar Archdiocese, for his call to the Christians to pray for the victory of "humane leaders faithful to the Indian Constitution" in the Assembly elections to "save" India "from nationalist forces".
The notice had asked the Archbishop to explain why his appeal to the community should not be viewed as a violation of the Model Code of Conduct. The DEO will now examine the reply on Wednesday.
DEO of Gandhinagar Satish Patel told The Indian Express that Macwan in his reply stated that he "did not have any mala fide intention" against any party.
The archbishop, according to Patel, has explained that his communique, dated November 21, was "seeking prayers for people to choose good candidates".
Patel said, "The archbishop has submitted a reply through the returning officer. He has said that his intention was only to seek prayers for good candidates to be voted during the upcoming election. We will examine the reply tomorrow to conclude if his act was violation of the Model Code of Conduct."
– the indian express
New Delhi, November 28, 2017: Union Minister K.J. Alphons on Friday said that not a single stone has been thrown at a church in the country in the past three and half years of the Narendra Modi government.
"Someone wrote yesterday that Christians are facing problems in the country, churches are being demolished, Christians are being beaten up.
"After being in power for three-and-half years, tell me whether a stone has been thrown at a church? Has a Christian been attacked anywhere?" he asked.
Alphons was responding to reports that the Archbishop of Gandhinagar, in poll-bound Gujarat, has written to Christians, asking them to save the country from "nationalist forces" amidst a growing "sense of insecurity".
"I'm a Christian and I'm proud to be a nationalist, let me tell you that," he said while speaking at an award ceremony hosted by a Malayalam television channel 'Janam TV'.
"Today, in the world if we can say that there is a man with spine, then it is Indian Prime Minister Narendra Modi," he said.
Defence Minister Nirmala Sitharaman, who was the Chief Guest at the event, said that media is thirsty for breaking news and it has become highly competitive.
"Sustaining with fair and truthful reporting is hard and not an easy thing," she said.
Alphons also expressed similar views and said that because of the "breaking news" culture, "we live in post-truth".
"Is our media committed to the truth? This is the fundamental question to be asked," he said.
Union Environment Minister Harsh Vardhan, who was also present, said that "unfortunate news has been coming out of Kerala of late and added that "it has to be rectified with the help of people".
"Whatever happens in Kerala brings bad name not only to Kerala, but to the whole country," he said.
– ucan
New Delhi, November 29, 2017: In a major goof-up, the media coordinator of Rahul Gandhi on Wednesday wrote "non-Hindu" against the name of the Congress vice-president in the register of the famed Somnath temple, leading the BJP to pounce on it as evidence that Gandhi is "not a Hindu".
Rahul Gandhi not a Hindu? Big row over Congress Vice President's signature at Somnath Temple
As soon as the faux pas came to light, Amit Malviya, the Bharatiya Janata Party IT cell head, tweeted an old video of Meera Shankar, former India's Ambassador to the United States of America, in which she referred to Congress president Sonia Gandhi as Christian.
He further asked Gandhis to come clean on their faith.
The Congress, meanwhile, accused the BJP of playing dirty politics and hatching a cheap conspiracy by fabricating entries in the register kept at the Somnath temple, that was visited by Rahul Gandhi who the party called a "devout Hindu" and a strong "Shiv bhakt".
Rahul Gandhi claims he is a Shiv bhakt, says he believes only in truth
Addressing a hurriedly-called press conference hours after the BJP sought to rake up a controversy over Rahul Gandhi's name figuring in the register for non-Hindus, Congress chief spokesperson Randeep Singh Surjewala said the BJP was scared of the outcome of the Gujarat Assembly Elections and was thus resorting to cheap politics.
"There is only one visitor's book at Somnath Temple that was signed by Congress VP Rahul Gandhi. Any other image being circulated is fabricated," said Surjewala, adding "Desperate times call for desperate measures" – referring to the BJP.
"When the visitor's book was given to him by the temple committee, Rahul Gandhi wrote a message on it with his name (Rahul Gandhi) and address (12, Tughlak Lane, New Delhi). "'A very inspiring place' was the message he wrote in the book," he added.
"The other register was tweeted by mediapersons. Rahul Gandhi has neither written (in the other register) nor was the register given to him."
The other register contained a signature by AICC media coordinator Manoj Tyagi, who was asked by some temple officials to sign so that the mediapersons accompanying Rahul Gandhi could enter the temple.
In the meantime, BJP spokesperson GVL Narasimha Rao said in a tweet: "Rahul Gandhi is a non-Hindu and a 'Shiv Bhakht'? Very impressive. No wonder he said earlier people go to temples and tease women."
Quoting an article written in 1998 in New York Times, which said by the certainty that Rahul Gandhi and Priyanka were raised as Roman Catholics, Rao said: "This was never denied. Did Rahul Gandhi convert to Hinduism thereafter? @OfficeOfRG please clarify. It's not a personal issue any longer."
"Rahulji, Why is there so much secrecy and deceit about your and family's religion, foreign travels, educational qualifications, passports/citizenship? Questions are never answered. Even British monarchy is more transparent. Is RTI only for govts & not for politicians? @OfficeOfRG," he said in another tweet.
– times now
As 2013 was drawing to a close, God had begun to shake my spiritual foundations to the core. I suspect so He could put down new ones.
I had my one goal in place for the upcoming year and was attending a new Bible study that had revolutionized my relationship with Jesus. One night a wonderful lady stood up and gave her testimony about her quiet time with the Lord, and her words left me speechless. When she enters into her quiet time, she sits in her favorite place and visualizes she's there with Jesus, simply having a conversation with Him. Her place is her front-porch swing, but you can really pick any place that represents peace and calm and open- ness to you. (You can actually do this wherever you are, even if you are on the other side of the world from your special place. Just close your eyes and picture yourself there! That's the beauty of meditation.)
Why had I never thought of this before? Why had I just always talked at Him and not to Him?
In case the concept of spending quiet time with God is unfamiliar to you (as it was to me for a long time), it's basically taking time either within your normal prayer time or throughout the day to get silent before God and listen for His voice. The Bible tells us in John 16:13: "But when He, the Spirit of truth, comes, He will guide you into all the truth; for He will not speak on His own initiative, but whatever He hears, He will speak; and He will disclose to you what is to come" (NASB).
The Holy Spirit wants to talk to us. But He is a gentleman. He will not attempt to compete with the noise around us, or shout to be heard over Netflix, or force us to listen at all, if we are determined not to.
Think about it. If you had a friend who was always talking, talking, talking but never stopped to take a breath and listen to what you had to say, would the friendship last very long? Our relationship with God is much the same way. It can be either as shallow as we settle for or as deep as we are willing to go.
Well, I decided I was tired of the kiddie pool. I wanted to go deeper with Him. I wanted to know Him more.
I wanted to know Him all I could.
The place where I began to visualize myself talking to Jesus was in front of my fireplace with a cup of coffee. And that is where my quiet time is spent to this day. Warmth to me fosters communion and closeness and conversation. I sit by my little fireplace with my cup of coffee and picture Him there with me and invite Him to join me in my quiet time and tell me anything He wants me to know. Most days don't start until I've had my fireside chat with Jesus. My prayer time has never been so rich or so sweet. We don't hurry, Jesus and me. We take our time. Sometimes I talk first; sometimes I simply wait. It's becoming easier and easier to close my eyes and see Him sitting there beside me, coffee mug in hand.
Sometimes He speaks to my spirit. Sometimes we sit silently. I tell Him funny things. I tell Him serious things. I ask Him questions. Sometimes He answers. Sometimes He doesn't. Sometimes I picture us toasting our coffee mugs together in celebration when some- thing really good happens.
But whatever we do, it's beautiful. It's beautiful and uncertain and even a little vulnerable, inviting Jesus to join me in the midst of whatever mess I've created this week. It's all about patience and childlike faith and a willingness to wait.
As are most worthwhile endeavors in life.
BEAUTIFUL CERTAINTY:
I'm learning God wants to speak to us, and we have to offer Him the beautiful silence to do so. When I quiet my heart and my thoughts and just draw close to Him, I begin to hear His still, small voice in my spirit. Today I urge you to stop talking and stop asking and stop begging and stop requesting and just get silent in His presence and listen. Who knows? His still, small voice might just blow your mind.
– cross walk
Iraq, November 28, 2017: The Chaldean Archbishop of Erbil, Bashar Warda, is urging President Donald Trump to help 20,000 Iraqi Christian families that have been driven out of their homes following attacks and dangers from Islamic extremists.
Warda told AFP in an interview published on Tuesday that 20,000 Iraqi Christian families, or around 100,000 people, still need vital assistance following years of attacks by Islamic radicals and other conflicts that have driven them out of their homes.
"This is a just case," Warda said in his plea to the Trump administration.
"They are persecuted, they are marginalized and they are in need," he said of the Christians.
The Chaldean and Syriac people of the Nineveh Plains in Iraq are seeing an opportunity to rebuild their lives following significant territorial victories against the Islamic State terror group, but more aid is needed to see them return home.
Statistics have shown that as few as 200,000 Christians remain in Iraq, down from close to 1.5 million in 2003, before the fall of dictator Saddam Hussein.
Christians and other minorities, such as the Yazidis, have been slaughtered in IS' genocidal campaign, and have found themselves in the crosshairs of other geopolitical conflicts.
Warda called on the U.S. to step up its efforts in helping believers, noting that European nations, such as Hungary and Poland, have greatly contributed to the cause.
"You are not just helping them because they are Christians, but because they have been persecuted and left behind," the bishop said.
A number of Christian humanitarian organizations have pointed out that despite verbal promises, little international aid has reached the suffering Christians.
"We don't see anything. It's not happening," William Hollander, who partners with persecution watchdog group Open Doors, told The Christian Post in an interview in October.
"The big frustration for the Christians and everybody at the moment is that [they] are being betrayed by the political powers," and again are in a situation where they have to run to refugee camps, he added.
Trump's administration has made attempts to step up its aid efforts, and last month The Christian Post reported that Vice President Mike Pence announced that the State Department has been ordered to send U.S. aid directly to faith-based organizations actively supporting Christians and other religious minorities on the ground.
Although the U.S. has already given more than $1 billion in humanitarian aid and hundreds of millions in reconstruction aid, much of that has been funneled through the United Nations.
Warda revealed that there has been some good news, with close to 4,000 families returning home to Qaraqosh, Iraq's largest mainly-Christian community, and beginning work to rebuild the town.
He told AFP that many smaller villages on the frontline between Iraqi government forces and Kurdish militia are at risk, however.
"It's a political issue, and we hope that it will be solved via dialogue," Wards said about the Iraqi-Kurdish conflict.
"Everyone knows violence is not the way to settle these issues.
"In fact any military act in these areas would damage the whole reputation of the area and this would mean that the Christians would leave," he added.
Warda told CP in October 2016 that Christian hopes rose in Iraq following increased efforts to liberate captured territories from IS.
He revealed at the time that his diocese is mainly receiving aid from churches, bishop conferences and religious organizations like Aid to the Church in Need and Knights of Columbus.
"Those are the ones who are helping Christians around the world. Churches are the only ones who are helping us," he said back then. "We haven't received any funds by the government. They don't care because of the corruption, because they are busy with so many other issues."
– christian post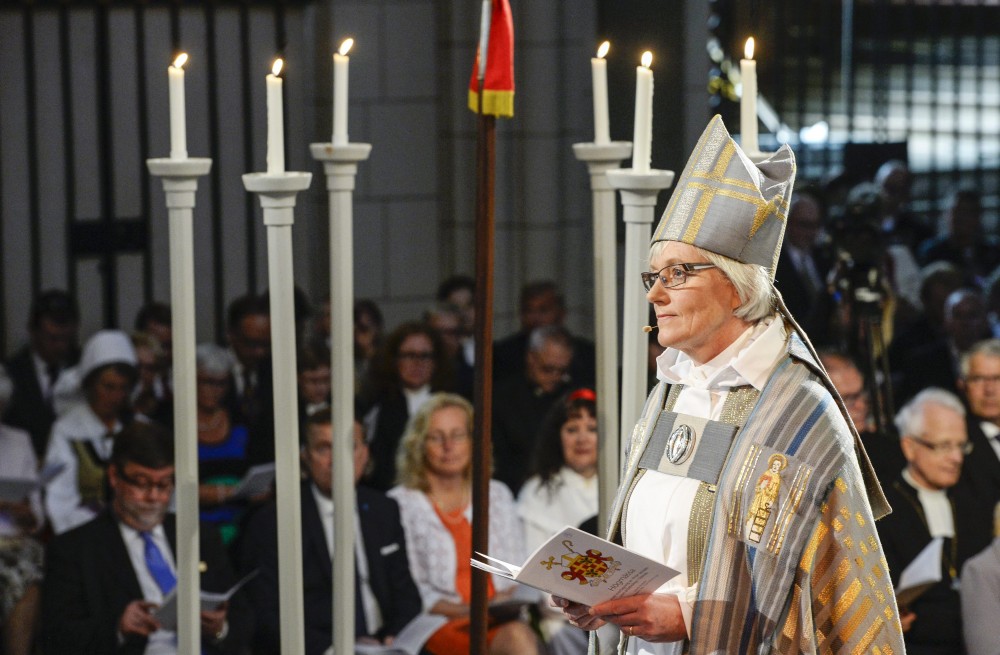 Sweden, November 24, 2017: The Evangelical Lutheran Church of Sweden has told clergy that they need to start using gender-neutral language when referring to God, and avoid masculine terms such as "He" and "Lord."
The Associated Press reported on Friday that the guidance was issued in an update to the Church's handbook that deals with terms of language, liturgy, hymns and other aspects.
Archbishop Antje Jackelén, who heads the former state church in Uppsala, explained that there had been internal discussions for clergy to start using more inclusive language as far back as 1986.
"Theologically, for instance, we know that God is beyond our gender determinations, God is not human," Jackelén asserted.
Critics, such as Christer Pahlmblad, an associate theology professor at Sweden's Lund University, told Denmark's Kristeligt Dagblad newspaper, however, that such a direction will "undermine the doctrine of the Trinity and the community with the other Christian churches."
"It really isn't smart if the Church of Sweden becomes known as a church that does not respect the common theology heritage," Dagblad argued.
The Church of Sweden has 6.1 million baptized members in a country of 10 million, but many of those are nominal believers who recently have been leaving the religion in record numbers.
The Local reported that as many as 90,000 members left the church in 2016, with their main reason cited as no longer believing in God.
Pernilla Jonsson, head of analysis at the Swedish Church's department for research, said when speaking about the membership decline:
"The survey confirms what we previously thought which is that the decision to withdraw is for most people a long process. They have a weak relationship (with the Church), or have not reflected on their membership, and when the Church is then in the public spotlight you are reminded of your membership and review it."
The Swedish Church has also separately voted in favor of blessing same-sex marriages, and elected Eva Brunne, the world's first openly lesbian bishop, back in 2009.
The Christian movie "The Shack," which enjoyed box-office success when it was released earlier this year, meanwhile stirred a number of theological debates about God and gender language.
Tony Reinke, author of Newton on the Christian Life: To Live Is Christ, wrote in a blog post at the time that the Bible never titles God as "our Mother," despite the movie depicting God as a female character.
Reinke also said that while there are instances throughout Scripture where feminine imagery is used to describe God's actions or character, God is given masculine rather than feminine titles.
"That explains why in Scripture we find many masculine titles for God: Lord, Father, King, Judge, Savior, Ruler, Warrior, Shepherd, Husband, and even a handful of metaphorical masculine titles like rock, fortress, and shield. While feminine titles for God — queen, lady, mother, and daughter — are never used," Reinke positioned.
– christian post
China, November 27, 2017: The Chinese Communist Party has warned the state-controlled tourism industry not to send tour groups to the Vatican, amid growing diplomatic tensions between Beijing and the Holy See.
Travel agencies have been sent a directive ordering them to delete or cancel the Vatican and St. Peter's Basilica from their list of destinations, Radio Free Asia reported an employee at Phoenix Holidays International Travel Agency in China as saying.
"Any travel agency found to be advertising these destinations in their promotional literature or other products will be fined up to 300,000 yuan [US$45,430]," the directive said.
The move is the first time Beijing has tried to stop its nationals from visiting the city state.
Relations between Communist China and the Holy See Ties have been strained ever since a Catholic priest was jailed for complicity in an alleged plot to assassinate then supreme leader Mao Zedong in 1950.
The Holy See also maintains diplomatic relations with the nationalists who fled to Taiwan after losing a bitter civil war in 1949. Ties have also been strained over the appointment and ordination of bishops in China.
"We can't do it any more, because we don't have diplomatic links with the Vatican," the Phoenix Holidays employee said. "All of this has been decided by the State Tourism Bureau."
"These are policies that have been handed down to us by the government."
An employee at the Chengdu branch of the same firm confirmed the directive.
"There won't be any [tours to the Vatican] from now on, because of the international situation," the employee said. "Travel agencies are no longer including them in itineraries."
Employees at other travel agencies confirmed they had received similar orders.
Chinese officials were unavailable for comment.
– ucan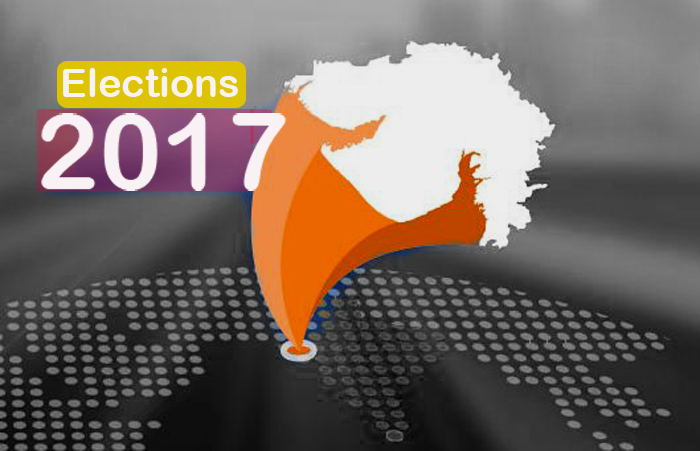 New Delhi, November 28, 2017: The Catholic Bishops Conference of India on Monday remained outwardly unfazed by the Gujarat election office's notice to Gandhinagar Archbishop Thomas Macwan over his call for prayers to "save our country from nationalist forces".
"One sentence has been taken out of context and blown out of proportion," CBCI secretary-general Theodore Mascarenhas said, following criticism over the weekend about the letter the archbishop wrote to his "brother bishops" in the context of next month's Assembly polls in Gujarat.
"We love our country and our loyalty to the country need not be put on test because of one word," Mascarenhas added.
As for the election office notice, Bishop Mascarenhas said the archbishop himself would reply.
"If you read the entire letter, you will see that his appeal to brother bishops is to organise prayers in parishes and convents for the election of such people to the Gujarat Assembly 'who would remain faithful to our Indian Constitution'. What can be more nationalist than praying for the election of people who are faithful to the Indian Constitution?" Mascarenhas said.
The archbishop's letter and the reference to save India from nationalist forces were used by the BJP's fellow-travellers to again accuse the Christian community in India of being loyal to outside forces – the allusion being to the Vatican.
BJP MP Subramanian Swamy was quoted by a television channel as saying it was part of an "international campaign".
Rakesh Sinha, who heads an RSS-backed think tank, said the archbishop was appointed by Pope Francis and "takes order" from the Pope. "Now u can conclude about his letter to defeat nationalist forces in Gujarat," he tweeted.
Some bishops and priests pointed out that the archbishop was a Gujarati who had even done a stint in the military before becoming a clergyman.
They, however, conceded that in the present-day context, he could have been more careful in his choice of words.
"He could have specified 'ultra-nationalist' or 'pseudo-nationalist' but in any case this was not a pastoral letter; it was for circulation within the closed community of bishops," said a priest who asked not to be named.
– telegraph india
New Delhi, November 27, 2017: Pope Francis on November 27 expressed his love for India as the world's most respected religious leader flew over the country on his way to Myanmar.
"I love India," the head of the world's 1.2 billion Catholics said when George Kallivayalil, the only Indian among 75 accompanying media persons, greeted him inside the special flight from Rome.
The aircraft flew above New Delhi, Lucknow, Varanasi and Kolkata before arriving at Yangon, the largest city of Myanmar, a Buddhist-majority nation.
Pope Francis is on a six-day tour of the Asian countries of Myanmar and Bangladesh. He will conclude the visit on December 2.
Kallivayalil, the New Delhi-based resident editor of the Deepika newspaper, says the Pope Francis walked to him and hugged and shook hands inside the flight. "Pope Francis gave me special love when he was told that I am from an Indian newspaper, Deepika. Pope then said, 'I love India,'" he added.
The Pontiff had last year expressed his desire to visit India, where Christianity arrived in the apostolic times. The visit could not materialize mainly because of the difficulties in adjusting the dates of the Pope and the Indian leaders, media reports indicated.
Kallivayalil, who flew to Rome from New Delhi, to join the papal entourage, said the only question fellow journalists wanted to know from him was why the Pope did not go to India. "Why is the Pope not going to India? Pope Francis himself had assured that he would be visiting India this year. What happened then?" a journalist from Portugal asked him. The question was repeated by scribes from Argentina and the United States, Kallivayalil added.
Most scribes then concluded the current political scenario in India was the reason for canceling the papal visit to the country. They then turned to the top officers of the Vatican Press Office. "They too did not give any clear answers. They said they hope the Pope would visit India soon," Kallivayalil explained.
India was the first Asian country visited by a Pope in the Catholic Church's two millennia of history. Pope Paul VI visited Mumbai in 1964. Later Pope John Paul visited India twice in 1986 and 1999. Pope Benedict XVI never considered an India visit during his eight years of pontificate.
India has more than 19 million Catholics who live in 174 dioceses, the largest in Asia. The country also tops in the number of Catholic priests and religious in the region.
Pope Francis arrived in Yangon, the largest city of Myanmar, a Buddhist-majority nation, at 1:30 pm. Catholics in colorful ethnic traditional dress waved flags and danced at Yangon's airport in a joyful welcome the pontiff to visit their nation.
Shortly before leaving for Myanmar, the Pope had spoken to some 30,000 people in St Peter's Square in the Vatican City. "I ask you to be with me in prayer so that, for these peoples, my presence is a sign of affinity and hope," he reportedly told them.
Pope Francis will meet civilian leader Aung San Suu Kyi, a Nobel Peace Prize winner. He will also hold talks with army chief Min Aung Hlaing.
Myanmar's estimated 700,000 Catholics make up just over 1 percent of the country's 51 million people and are scattered in far-flung corners of the nation, many of them roiled by conflict.
Around 200,000 Catholics are pouring into Yangon by plane, train and car ahead of a huge open-air Mass on December 29.
– matters india