Pakistan, February 25, 2018: A Pakistani Christian man is in critical condition after allegedly jumping out of a fourth-floor window while he was being interrogated at the Federal Investigation Agency in Punjab Province. He says he was trying to escape after being told to perform oral sex on his cousin, an accused in a blasphemy case.
Sajid Masih, 24, a sweeper at a school, was called by the agency for interrogation related to a blasphemy case in which his 17-year-old cousin, Patras Masih, is the accused.
Lying in his hospital bed, Sajid told his lawyer Saturday that he was first beaten up inside a bathroom at the agency's cybercrime wing in Lahore, the capital of Punjab, according to a report by British Pakistani Christian Association.
"They [FIA officers] demanded my attendance at their headquarters to check my mobile phone [FIA officers believed Sajid had blasphemous content on his phone]," Sajid said in his statement. "They used this pretext to take me to a bathroom where they started to beat me."
The agents confiscated his mobile phone as part of their investigation, checked it and then started beating him again, he said. "I asked why they were beating me, what have I done that was wrong. They started roundly beating me again and told me they were hitting me because I was the 'cousin of that boy.'"
Sajid continued, "They told us to insult each other by using the word 'Laanti' (men under a curse), my frightened young cousin complied under great duress. They asked me to remove my cousin's trousers and have oral sex with him. I refused outright. I explained that I can't have oral sex with him because he is my brother, but my pleas made them angry. They then started shouting loudly at both of us. I saw a window in the room and quickly jumped out of it."
No evidence of any crime was found on his phone, Sajid said.
Although Sajid was in the custody of the cybercrime unit, none of its officials visited him at the hospital.
BPCA Chairman Wilson Chowdhry said the news has shattered even the "little confidence I had in Pakistan's security forces."
The complainants in the case are members of the Tehreek-e-Labbaik Ya Rasool Allah and other religious parties. They claimed that Patras had posted a blasphemous photo to a Facebook group.
Patras' lawyer, Aneeqa Maria, told Pakistan Today that a group of about 15 people led by the prime complainant, Hafiz Awais, attacked her client outside the district courts where the police had taken him for seeking remand earlier on Friday.
"The complainant and his accomplices slapped and punched Patras when the police brought him out from the courtroom. Later the police handed over his custody to the FIA and the IO (investigating officer), Khalid Saeed, asked the complainant party to also reach the FIA HQs for recording their statements.
"We requested the police to provide security to the accused and his family as we feared that the complainant party might attack them again, but our appeal fell on deaf ears. Even at the FIA office, I requested Khalid Saeed to ensure the security of Patras's family, but he said it was not his responsibility. Hardly a few minutes after we left the FIA building, we were informed that Sajid had 'fallen off' the fourth floor…"
On Monday, hundreds gathered outside Patras' home in Lahore's Shahdara area, calling for him to be executed and even beheaded. One man held up a sign that reads: "Wicked Christian Patras should be punished for committing blasphemy!"
Pakistan's notorious blasphemy laws are embedded in Sections 295 and 298 of the country's Penal Code. The laws carry the death penalty with no provision to punish a false accuser or a false witness of blasphemy. Allegations of blasphemy often stem from the Muslim accuser's desire to take revenge and to settle petty, personal disputes, according to Christian groups working in the country.
– christian post
Krishnagar, February 25, 2018: Father Tom Uzhunnalil, who was kidnapped by Islamic militants in Yemen, has apologized for a video message he was compelled to make during captivity.
"Whatever I said in the video was not from my heart. My abductors wanted me to speak so. I do not know why they forced me to say so. Nevertheless, I apologize for whatever I had said," Father Uzhunnalil on February 23 told The Telegraph newspaper of Kolkata in Krishnagar, the headquarters of Nadia district in West Bengal state.
The 59-year-old priest visited the city, some 100 km north of Kolkata, the capital of the eastern Indian state, to express his gratitude to Catholic nuns who had prayed for his release.
In the video, Father Uzhunnalil was seen complaining that had he been a European priest, the authorities would have got him released. "I am from India and therefore, I am perhaps not considered of much value," he had said in the video circulated by his abductors.
The native of Ramapuram in the Kottayam district of Kerala was abducted on March 4, 2016. "The militants raided our charity in Aden and killed 16 people, including four Catholic nuns who were from the Missionaries of Charity congregation founded by Mother Teresa," he recalled.
According to the priest, his captors had "recorded at least four or five videos."
"I was forced to speak as per their script…I had informed the president and the prime minister about the incident after my release," he added.
The priest was released on September 12, 2017.
Father Uzhunnalil arrived in Kolkata on February 17 for a 10-day visit of West Bengal.
– matters india
Meghalaya, February 25, 2018: In his campaign push for Meghalaya that votes on February 27, Prime Minister Narendra Modi has taken the foreign-policy route to drive home the point that the BJP was not anti-Christian and was committed to respecting local customs and traditions.
"We have not remained a silent spectator when Christian missionaries and minority workers were terrorised in conflict zones," he said at a poll rally in Phulbari on February 22.
To drive home the point, Modi cited the rescue of 46 nurses from Iraq, safe return of Father Alex Premkumar from captivity in Afghanistan and release of Father Tom Uzhunnalil after a year in captivity in Yemen.
The Prime Minister was not only showcasing India's increasing clout at the world stage but was also trying to tamper the Bharatiya Janata Party's "hardline Hindutva" image in a state where Christians account for 75% of the population.
Meghalaya votes for 60-member assembly on February 27
Modi's effort is in tune with several such moves the party has made across the Northeast. Party leaders say it reflects the BJP's respect for India's cultural diversity, critics call it hypocrisy.
In the run-up to the 2017 election in Manipur, another state with as sizable minority population, the party's Christian candidates often referred to the BJP as the Bharatiya Jesus Party to allay apprehensions about its alleged anti-minority character.
"Since then, it has become a running joke among BJP's Christian leaders in the region, but is also a reflection of party's adaptability," a BJP leader in Delhi said.
The real test, however, will be Meghalaya, where the party's rivals, particularly the ruling Congress, have attacked the BJP for its alleged saffron agenda. The Church, too, has spoken openly against the party.
The BJP has been careful in its campaign, careful not to embarrass local leadership or potential allies with its "Hindutva" brand of politics that has served it well in other parts of the country.
The effort has been to stay away from controversial issues and reach out to Christians as much as it can.
The party has followed a broad four-point strategy — pick the right people to shepherd the campaign, keep local sensitivities in mind in navigating the tricky issue of beef, decide on alliances and choose the right candidates.
The leaders
The party picked spokesman Nalin Kohli, a moderate and suave lawyer-politician, as the state in-charge in July 2015. Kohli was the only spokesman to be given such a responsibility. His familiarity and his family's links with the Northeast played a part in the decision — his father was the governor of neighbouring Mizoram for five years.
In August that year, Congress leader Himanta Biswa Sarma crossed over to the BJP and was soon the party's pointsman for the Northeast.
Over the next few months, Sarma and Kohli scouted for candidates.
"Meghalaya is largely a candidate-driven election," says Kohli. Before the election was called, four sitting legislators and several former MLAs joined the BJP.
The job to strengthen the organisation was left to Ram Lal, Ram Madhav and Ajay Jamwal, the three Rashtriya Swayamsewak Sangh leaders serving the BJP in different capacities.
In September 2017, Madhav, the party's general secretary and in-charge of the Northeast, and Sarma appointed KJ Alphons, a Christian bureaucrat-turned-politician from Kerala, the poll in-charge for Meghalaya.
Alphons had spent several of his student years in Meghalaya and had strong links with the Church and Christian leaders.
"The appointment of Alphons and Kohli well before the election was announced showed that the party was conscious of its limitation and chances in Meghalaya," a second BJP leader said.
The beef issue
In July last year, two local senior leaders walked out of the party over the beef controversy, setting off alarm bells in Delhi. They were not allowed to hold a beef party to mark the third year of the Modi government.
The BJP swung into action, with Sarma asking local leaders to avoid the controversy. At the same time, Madhav alerted the party's national leadership that the actions of the fringe groups in the Hindi heartland would hurt the party's prospects in the Northeast.
"It took us months to convince our anxious local leaders that the BJP was not for regulating eating habits," a third BJP leader said. "I remember that we had to address a one-and-a-half-hour-long press conference at the peak of the controversy to allay fears of our leaders and public on this issue."
Three months later, the state BJP said the Centre had no intention to ban beef in Meghalaya, as livestock was a state subject.
"The very fact that the Congress campaign is focused on branding the BJP as anti-Christian, despite being in power in the state for 15 years, confirmed there is a surge in favour of us," Kohli adds.
But the fear that the party could impose its agenda has not fully disappeared.
Poll alliance
The next challenge for the party was deciding on an alliance.
After much deliberation, the BJP decided against joining hands with the National People's Party of Conrad Sangma even though the NPP is an ally at the Centre.
The idea was to keep a safe distance and protect the NPP from a political backlash, if any, among Christians. The two could come together after the election should the NPP need support to form government, a BJP leader said.
Candidates
The party, which rarely fields minority candidates in north India, kept local dynamics in mind while picking candidates. "More than 70% of BJP's 47 candidates in Meghalaya are Christians," a BJP campaign manager said in Shillong on condition of anonymity.
Candidates done, the campaign got the boost from the very top. Modi addressed two and BJP chief Amit Shah three rallies.
Irrespective of how the votes stack up on March 3, the BJP's Meghalaya campaign has given a glimpse of the party's ability to adapt to a different setting.
– hindustan times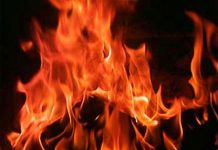 Lucknow, February 23, 2018: A young Dalit girl was burnt alive in an Uttar Pradesh village in Unnao district late last night, police said.
Eighteen-year-old Moni was cycling to a vegetable market on Thursday when some unidentified persons confronted her. They surrounded her and poured petrol over her. Before she could react, they had set her ablaze.
The girl up in flames ran for some 100 metres to save herself but finally collapsed and died on the spot.
Senior police officers, including IG (Zone) Sujit Kumar Pandey rushed to the crime scene around midnight and spoke to the victims family.
The police is trying to find out whether it was a case of stalking or family enmity. The victim's family has ruled out any case of enmity.
– ians
Many people wonder what the 7 deadly sins are and if they are worse than other sins. The idea of the seven deadly sins isn't new. The seven deadly sins have been around since early Christianity. The Roman Catholic Church came up with the list and declared that every possible sin was spawned from these seven. Personally, I would narrow it down and say that pride is the root of all sins.
These seven are often tied to Proverbs 6:16-19 where we find a list of the six things that God hates.
The early Roman Catholic Church taught that these sins could not be forgiven. However, according to the Bible these seven deadly sins are completely forgivable by God.
The only sin which cannot be forgiven is the sin of blaspheming the Holy Spirit. This occurs when the Holy Spirit tells an individual that he/she needs to accept Jesus Christ as their Lord and Savior. When that person says, "No, I don't need him to forgive my sins," he/she has called the Holy Spirit a liar which is the meaning of blaspheming the Holy Spirit. This is the unforgivable sin. God can forgive every sin except saying "no" to Jesus and his forgiveness of sin.
The 7 Deadly Sins are:
1. Pride
A loving mother once told me how proud she was of her son and the good choices that he was making.
"What I want to know," she asked, "is if it is okay to be proud of my son when the Bible says that pride is a sin?"
"Of course you can tell your son how proud you are of him," I said.
Pride is a two-edged sword. On the one hand, some people are all out front in a way that purposely calls attention to themselves and to their accomplishments. When they enter the front door, everyone else is backdoor. Pride says people, "I'm better than you." Pride was Satan's problem at the creation. He thought that he could be as good, if not better, than God himself.
It's one thing to think too highly of yourself; it's another thing to think too little of yourself. These self-deprecators are often gathered at the back door, reluctant to move out into life because they are afraid of what people may think of them. I call this the flip side of pride. It is a twisted over-concern with themselves.
Romans 12:3: "For by the grace given me I say to every one of you: Do not think of yourself more highly than you ought, but rather think of yourself with sober judgment, in accordance with the faith God has distributed to each of you."
Don't think of yourself too lowly either.
2. Lust
When we think of lust we think of sex. However, we all know that it's possible to lust for things other than sex–like money, power, fame or control.
As a result, we might define lust as an over-craving, inappropriate, desire in any number of areas.
Of course, we naturally associate lust with sex. Most all of us will be tempted with lust at one time or another. Remember that it is not a sin to be tempted. The sin comes when we began to dwell on it. You have probably heard the old adage, "We cannot keep the birds flying over our heads; but we certainly can keep them from nesting in our hair.
3. Greed
Greed is an overarching desire for material wealth or gain.
The saddest manifestation of greed is hoarding whereby an individual gathers material wealth that is never released to help people in need.
1 Timothy 6:9-10: "Those who want to get rich fall into temptation and a trap and into many foolish and harmful desires that plunge people into ruin and destruction. For the love of money is a root of all kinds of evil. Some people, eager for money, have wandered from the faith and pierced themselves with many griefs."
"Pierced themselves," are Greek words that describe roasting meat on a spit over an open fire. Paul says that the greedy are slowly roasted by the very things they consider so near and dear to their hearts.
4. Sloth
Sloth is excessive physical laziness or the failure to utilize one's talents. Sloth is avoiding work.
Let me say a word to parents about lazy teenagers. Children are programmed to get up early— full of energy and ready to go. Teenagers on the other hand, are programmed to sleep a little later. This has to do with energy.
It has always intrigued me that many school districts begin school early for teenagers and later for children. This is exactly the opposite of human behavior.
In our culture we have extended adolescence into the middle and late twenties. But in most cultures females are considered ready for marriage when they began menstruation. Therefore, their bodies are programmed to save energy that's needed for the baby.
Colossians 4:5: "Walk in wisdom towards them that are without, redeeming the time because the days are evil (KJV).
5. Wrath
Wrath transcends anger. It's possible to be angry and keep our feelings and emotions in line so that we may respond properly.
On the other hand, when anger degenerates to wrath our intentions turn to hurting and bringing pain to those who hurt us.
While anger itself isn't a sin, out of control anger and hate often lead to wrath which is a sin. When wrath begins to take over, we forget about forgiveness.
"Dearly beloved, avenge not yourselves, …for it is written, 'Vengeance is mine; I will repay, says the Lord'". (Romans 12:19).
6. Envy
Jealousy wants what someone else hands. Envy wants them not to have it.
Proverbs 14:30: "A heart at peace gives life to the body, but envy rots the bones."
7. Gluttony
Gluttony is an inordinate desire to consume more than we need. Gluttony overindulges to the point that waste enters the picture.
We usually associate gluttony with overeating. However, gluttony can occur in many arenas. Gluttony leads us to waste things needed by others. The operative words here are, "self-control."
Proverbs 16:32: "Better a patient person than a warrior, one with self-control than one who takes a city."
Proverbs 25:28: "Like a city whose walls are broken through is a person who lacks self-control."
By the way, don't miss the fact that of the seven deadly sins, gluttony is the only one that is a sin of the flesh. All the others are sins of the spirit.
What is the Cure for These Sins?
The cure for the seven sins is like the cure for any sin.
2 Corinthians 7:10: "Godly sorrow brings repentance that leads to salvation and leaves no regret, but worldly sorrow brings death."
We confess to God that what we did was wrong and we repent by declaring that we've turned around and have no intention of continuing in that sin.
Then we ask God for forgiveness, and fill our hearts with gratitude because he promises to forgive us fully.
1 John 1:9: "If we confess our sins, he is faithful and just and will forgive us our sins and purify us from all unrighteousness."
Let me close my thoughts with a favorite passages which describes how God cleans us up after we sin.
Ezekiel 36:26-27: "I will give you a new heart and put a new spirit within you; I will take the heart of stone out of your flesh and give you a heart of flesh. I will put My Spirit within you and cause you to walk in my statutes, and you will keep my judgments and do them."
– cross walk
United States, February 18, 2018: According to a recent study, wedding bells are not ringing for the majority of younger adults in the United States, while marriage rates for older adults have increased over the past 50 years.
The study, conducted by the Institute for Family Studies, showed that only 48.6 percent of adults in the U.S. between the ages of 18-64 are currently married – marking an all-time low, according to the most recent census data from IPUMS-USA.
"The short-term fluctuation in the number of new marriages and divorces is closely related to changes in the economy and other factors," stated Wendy Wang, a director of research at IFS.
"In the long run, with the passing of older generations, we are heading to an age when marriage will no longer be the institution that a majority of adults live in," Wang continued.
According to the research, there are a number of different factors playing into this decline. More couples are marrying later, or have decided to live with their significant other instead of getting married. Additionally, the number of never-married adults in this age group rose from 26 percent in 1990 to 36 percent in 2016.
The study also found that individuals who are under the age of 35 and those without a college education are more prone to staying unmarried.
"Marriage remains the norm for those with a college education," Wang noted.
In addition, the decline in marriage for young adults was seen across the board, from varying racial and ethnic groups, and included both men and women.
One positive trend from the decline pointed to a lower divorce rate, which reached a record low of 2.1 million in 2016. For those adults who are married, the chance of divorce is now lower.
"Although a smaller share of adults is married today, among those who are married, the good news is that their likelihood of divorce is also lower," Wang said.
On the other hand, marriage for adults in their retired years, 65 and older, is seeing a slight increase, rising from 36 percent to 45 percent in 2016.
Factors such as longer life expectancies, particularly among men, were a major contributor in the increase of marriage for older adults. While older men previously outnumbered women among married adults in their age group, the gap has become more narrow in recent years. Today, for every 100 married men above the age of 65, there are 80 married women – compared to 64 women in 1960.
The study also noted that the divorce rate among this age group has roughly remained the same – around 3 new divorces per 1,000 married adults since 2008.
In the future, Wang is predicting that the gap between married and non-married younger adults will most likely continue to grow.
"The gap between married adults and those who are not married, aligning with the class divide in the U.S., is likely to deepen in the near future."
– cna
New Delhi, February 23, 2018: India's religious minority groups, particularly Muslims, face increasing demonization by hard-line Hindu groups, pro-government media and state officials, says the annual report of rights watchdog Amnesty International.
India's coalition government led by the pro-Hindu Bharatiya Janata Party (BJP) is using laws to suppress freedom of expression, the report released on Feb. 22 in New Delhi said.
"At least 10 Muslim men were lynched and many injured by vigilante cow protection groups, many of which seemed to operate with the support" of the BJP, it added. Some arrests were made but no convictions were reported.
The report also highlighted that India's indigenous communities continue to suffer displacement because of industrial projects, while hate crimes against Dalits remain widespread.
More than 6,500 crimes were committed against indigenous people in 2016 and their communities continued to face displacement as the government acquired land for projects such as mining, the report said.
In September 2017, activists protested Sardar Sarovar Dam in Gujarat state, saying it had displaced some 40,000 families without paying adequate reparation.
"Authorities were openly critical of human rights defenders and organizations, contributing to a climate of hostility against them," the report said.
The report titled "The State of the World's Human Rights 2017-18" covers 159 countries and delivers a comprehensive analysis of the state of human rights in the world today.
Biraj Patnaik, Amnesty International's South Asia director, told reporters that South Asia in 2017 remained one of the "most dangerous regions" to be a member of a religious minority.
"Muslims in India and Sri Lanka, Shias in Pakistan and Afghanistan, and Hindus in Bangladesh have all come under attack over the past year. In each case, the governments have either failed to protect them, been indifferent to their fate or even encouraged a climate of hostility," Patnaik said.
The 409-page report also highlighted the issue of Rohingya immigrants living in India.
It noted that in September 2017 India's government said that all Rohingya in India were "illegal immigrants" and claimed to have evidence that some Rohingya had ties to terrorist organizations. In October, in response to a petition filed by two Rohingya refugees, the Supreme Court temporarily deferred expulsions.
In contrast, India's government in September said it would grant citizenship to about 100,000 Chakma, predominantly Buddhists, and Hindu Hajong refugees who had fled to India from Bangladesh in the 1960s, the report claimed.
The report was critical of security measures in Jammu and Kashmir, India's only Muslim-majority state bordering Pakistan, where it said rights violations continue with impunity.
"Security forces continued to use inherently inaccurate pellet-firing shotguns during protests [in Kashmir], blinding and injuring several people. Authorities frequently shut down internet services, citing public order concerns," the report said.
The Indian-administered area of Kashmir has suffered increased violence since 1989 after militants stepped up armed action to free the region from India. Rights groups say an estimated 100,000 people have been killed, although official records say about 47,000 people have perished.
Even by official records, an average of 1,560 people have been killed each year over the last 30 years in Kashmir, compared with the annual average of 1,200 killed in the Israeli-Palestine conflict since 1920.
The growing intolerance toward minority groups in India has been raised time and again by rights groups. The country secured 42th place in the 2017 Global Democracy Index, 10 places below its 2016 ranking.
A major reason for the poor rating was the strengthening of nationalist Hindu forces in an otherwise secular country, leading to a rise in vigilantism and violence against minority communities, particularly Muslims.
Even government records, presented Feb. 6 in parliament, show increased sectarian violence. In 2017, 111 persons were killed and at least 2,384 injured in 822 communal clashes reported across the country.
In 2016, 86 persons were killed and 2,321 injured in 703 incidents. In 2015, there were 751 incidents.
– ucan
New Delhi, February 23, 2018: Slipping two ranks since the previous year, India ranked 81st in 2017 among the 180 nations surveyed for the level of corruption, according to global anti-graft watchdog Transparency International (TI)'s corruption perceptions index.
India slipped two ranks in the index since 2016 and five ranks since 2015 — when it was placed 76th on the index, released on Wednesday.
"Philippines, India and the Maldives are among the worst regional offenders in this respect. These countries score high for corruption and have fewer press freedoms and higher numbers of journalist deaths," said Transparency International, a non-governmental organisation publishing the index for countries since 1995.
"The analysis, which incorporates data from the Committee to Protect Journalists, shows that in the last six years, more than nine out of 10 journalists were killed in countries that score 45 or less on the index," it said.
At 81, India shared the same rank and points (40) as were secured by Ghana, Morocco and Turkey.
The body ranks countries on a scale of 0-100, where 0 represents highly corrupt and 100 very clean. To construct the index for this year, it collated datasets (surveys, ratings) from 13 sources.
"This year, New Zealand and Denmark rank highest with scores of 89 and 88, respectively. Syria, South Sudan and Somalia rank lowest with scores of 14, 12 and 9, respectively.
"The best performing region is Western Europe with an average score of 66. The worst performing regions are Sub-Saharan Africa (average score 32) and Eastern Europe and Central Asia (average score 34)," the global corruption watchdog said.
Japan, Singapore and Hong Kong are the only Asian countries — discounting Australia and New Zealand– which figured in the top 20 nations on the index.
In a comment which appeared in the NGO's website, an official of the body condemned violence against journalists as one of the flagrant indicators of the corruption level in a country and called for a condemnation of such acts.
"No activist or reporter should have to fear for their lives when speaking out against corruption. Given current crackdowns on both civil society and the media worldwide, we need to do more to protect those who speak up," Patricia Moreira, Managing Director, Transparency International, said.
Reducing impunity for the corrupt, encouragement to free speech, political dissent and improving space for civil society to speak out, are some of the measures suggested by the international body as ways to stem the corrupting elements.
– ians
New Delhi, February 23, 2018: A decade after the United Nations made a declaration on the rights of indigenous people, India has yet to recognize its tribal people as indigenous, effectively depriving mostly impoverished people of their basic rights.
But India needs no new laws and its legal systems are enough to protect the rights of its 104 million indigenous people, who are locally called tribal or adivasis (original inhabitants), according to UN official Phoolman Chaudhary.
The UN general assembly in 2007 adopted the Declaration on the Rights of Indigenous Peoples however India has yet to recognize tribal people as indigenous, said Chaudhary, vice-chairman and Asia representative on the UN Permanent Forum on Indigenous Issues.
"Until and unless the country recognizes the tribal communities as indigenous peoples, the tribal population will continue to suffer as their rights can't be ensured according to the UN declaration," he told a Feb. 16-17 seminar involving tribal leaders in New Delhi.
The first meeting of 40 medical doctors and 20 lawyers discussed issues like sustainable health care and the constitutional rights of tribal communities in India. Two tribal bodies based in New Delhi — Adivasi Ekta Parisad (indigenous unity forum) and Adivasi Samanweye Front, Bharat (indigenous coordination front, India) — organized the event.
Chaudhary, also chairman of the Asian Indigenous International Network, said India should first recognize tribal people as indigenous to effectively implement the UN declaration.
He told ucanews that the UN declaration is the most comprehensive international instrument as it establishes a universal framework of minimum standards for the survival, dignity and well-being of indigenous peoples.
Chaudhary said he could not comment on why India failed to recognize tribal people as indigenous but said India will have to update its progress in July at UN headquarters.
Ashok Bhai Chaudhari, an organizer of the seminar, said they decided to discuss the legal and health rights of tribal people because "ignorance of tribal people on these two has cost them much."
He said the doctor-lawyer team will work to widen their network at national as well as state level and meet when convenient to "sensitize themselves" about tribal rights.
They also plan to improve understanding among government officials, teachers and political leaders about tribal rights.
Father Nicholas Barla, secretary of the Indian Catholic bishops' Commission for Tribal Affairs, told ucanews that hundreds of cases are "pending against tribal people in courts … even petty cases because of lack of legal awareness."
The Oraon tribal priest added: "This forum will have a great impact as tribal lawyers have agreed to work closely for the welfare of tribal people."
– ucan
Hong Kong, ebruary 22, 2018: Christians in China's central Henan province have been banned from displaying religious couplets over Chinese New Year.
Government officials visited villages and towns to deliver notices ordering people not to follow a practice that has become a tradition during the festival.
Local Catholics are concerned that a new round of religious oppression is aimed at the province.
With black or golden characters written on red paper, couplets are composed of a pair of poetry lines vertically posted on both sides of the front door of homes and a four-character horizontal scroll fixed above the door. They express people's delight in the festival and their hopes for a better life in the coming year.
Father Peter told ucanews that he saw village cadres prohibiting Catholics from displaying couplets in Xuliang Town in Bo'ai County of Henan.
"The village cadres were yelling on the streets as they delivered circulars to every Catholic family," he said.
"I asked one of them, 'When was Article 36 of the Chinese Constitution rewritten to restrict religious freedom?' He just turned and walked away."
The priest, who serves in the region, said: "The situation is tenser this year and religious policy has been tightened too."
His relatives who work in the municipal government told him that circulars had been distributed in several towns.
Father Peter said the few Catholics in the region are scattered across communities, so their influence is weak and they have no way of opposing the ban.
"Believers also worry that they will be subject to revenge if couplets are posted," he said.
Protestant churches in the province also received the order.
Father John of Puyang Diocese told ucanews that Catholics in his area only received verbal orders not to display couplets.
A Catholic named Thomas from the province said the cadres violated the constitution that protected religious freedom.
He is worried that this year may be the province's turn to face a religious clampdown because other areas had already faced different religious issues.
A source in Luoyang Diocese of Henan province told ucanews that small gatherings at unregistered religious venues, especially Protestant churches, have been prohibited.
A priest who asked to remain anonymous said a small church in Gao Mao village of San Meng Gorge "was disqualified after authorities visited and raised lots of safety problems."
He believed safety problems were only an excuse because the church had not registered for religious activities with the government.
The priest said government officials visited many places before Chinese New Year "asking priests to present registration cards, otherwise those without the cards will not be able to hold any religious rites in future."
He believes Henan province is the next target of the government because it has Protestant, Buddhist, Catholic, Muslim and Taoist followers.
Father John of Anyang Diocese of Henan told ucanews.com that the diocese has been informed "no study classes for Catholics are allowed and especially those for minors should absolutely be prohibited."
Also, all Communist Party members, public servants, teachers and students are prohibited from entering churches.
Father John said Protestant churches in Henan seemed the main target because the government fears the increase in baptisms. "Catholic churches are victimized indirectly," he added.
– ucan