India, April 10, 2018: Leaders of six major religions in India came together last week and called for an end to branding people as patriotic or unpatriotic based on religion, region or community, amid increasing attempts to exploit religious sentiments for political gains.
Leaders of Buddhist, Christian, Hindu, Jain, Muslim and Sikh communities gathered on April 5 in, Margao in the western state of Goa to express their dismay at communal tension building in states such as Bihar, West Bengal, Rajasthan and Odisha, ahead of crucial elections.
"We strongly object to anyone taking control of individual decisions. No one is to be categorized as anti-national or non-patriotic based on his religion, region or community," said a joint statement issued at the end of a meeting on "Collective Action for Dialogue and Social Harmony". It was sponsored by the Catholic Bishops' Conference of India (CBCI), in collaboration with the Agnel Region of the Society of Pilar and Bharatiya Sarva Dharma Sansad and others in Goa.
In particular, the faith leaders denounced the attacks last week on three Catholic churches in Rourkela, in the eastern state of Odisha, "at a time when the peaceful Christian community was celebrating their feast of joy – Easter."
Freedom of choice, rights
The statement said that "every Indian has his dignity and respect and the night to decide what one eats, to marry the person of one's choice, to choose the education one selects and the freedom to practice whatever faith one wishes to profess," alluding to pro-Hindu groups imposing restrictions on Christians, Muslims and socially poor Dalit groups.
"We take strong exception to anyone taking control of these individual decisions be it on the part of the state or by so-called cultural organizations," they said.
"We vehemently denounce mobs that go around taking law and order into their hands and appeal that the Constitutional norms and articles be respected and implemented in letter and spirit. Dalits be given their rightful place in society," they said.
The faith leaders also demanded that the "rights of the tribals, the marginalized, the workers and the poor be upheld and protected."
Communal tension
India is preparing for general elections in April 2019 as reports emerge of religion-based tensions in the crucial states of West Bengal, Bihar and Rajasthan.
Local reports suggest tensions are politically engineered to divide people on the lines of religion and caste as rival political parties project themselves as champions of sectarian interests.
The elections are crucial for both the ruling pro-Hindu Bharatiya Janata Party (BJP) to retain power and for rival Congress to emerge from its lost political prominence.
Hindu groups that support the BJP are accused of attacking people who eat beef, arguing the cow is a revered animal in Hinduism, and violently dealing with those opposing Hindu nationalist ideology, branding them as unpatriotic.
What faith leaders say
The statement signed by CBCI Secretary-General Bishop Theodore Mascarenhas, President of Bhartiya Sarva Dharma Sansad Sushil Goswamy Maharaj, Chief Iman of India and President of Imam Umer Ahmed Ilyasi, Chairman of Bangla Sabhi Gurudwara Paramjit Singh Chandok, International Mahavir Jain Mission president Vivek Muni and founder of Mahabodhi International Meditation Centre Bikku Sanghasena in Ladakh, strongly condemned those who are seeking to inject the poison of hatred in the society.
Bishop Theodore Mascarenhas emphasized "India was built a secular multi-religious peaceful society. This was not an accidental decision but was a choice that Indians made." "Today," he lamented, "there is a certain tendency to look at ourselves different from others, thereby destroying the unity in diversity model and making it intolerable."
He said at least 270 sectarian incidents, including vandalism on churches, were reported in the past two years.
Maharaj said that considering non-Hindus as non-Indians is tantamount to an insult. "If today one religion cannot see another, then India cannot go forward," he warned.
Sanghasena noted that man has made a quantum jump in science but has lagged behind in building up human relationships. He asked people to "come out of the mentality that my country is bigger than yours, my God is superior to yours … because we live under the same sun and same moon on the same earth."
Imam Ilyasi said those who destroy society, especially in the name of religion, are not humans but devils.
– vatican news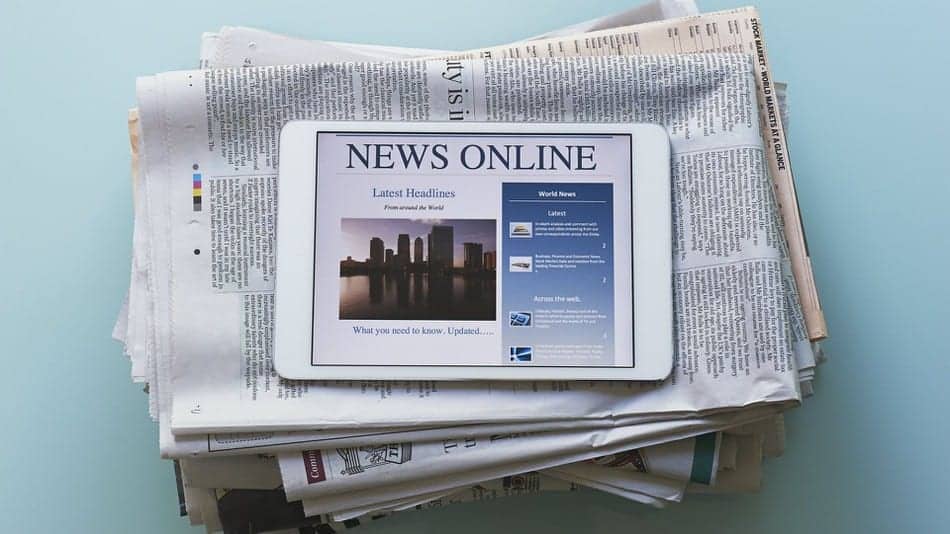 Srinagar, April 10, 2018: India's federal government is planning to regulate online news media amid fears it aims to tame those who dare to challenge its policies.
The Information and Broadcasting Ministry of the government run by the Bharatiya Janata Party (BJP) constituted a 10-member committee on April 4 to recommend new regulations.
Social activists and journalists suspect the move aims to stifle press freedom ahead of the national election next year.
The BJP's rivals are busy highlighting the failure of Prime Minister Narendra Modi to fulfil his own elections promises five years ago, making the election decisive for Modi's political career.
Tayab Yousuf, a student of mass communication at the University of Calcutta, said the government fears that digital media are witnessing a boom and leaving them untamed could prove catastrophic.
"Though most television channels and newspapers are toeing the government line, digital media are proving to be an alternative news source where propaganda is countered and facts highlighted," said Yousuf.
The move to regulate online media reveals the intentions of the government, said Abhinandann Sekhri of online news portal newslaundry.com.
"Regulation is important but the people who have been chosen [for the committee] reveal that the government's intent is not to regulate but to tame online media. Here the government clearly says that it is going to control online media," Sekhri said.
Most committee members are top bureaucrats from the home and electronics and information technology ministries and the departments of legal affairs and industrial policy and promotion. It also has representatives from the Press Council of India, News Broadcasters Association and Indian Broadcasters Federation.
"The government should stay away from attempting to regulate news organizations in any media," said Naresh Fernandes, editor of online news portal scroll.in.
Fernandes told ucanews.com that digital media operators can regulate themselves and do not need the government's censure.
Following the government's announcement, editors of online news portals are discussing the formation of an association similar to the National Broadcasters Association so that it could establish standards and discuss concerns.
Senior digital journalist M.K. Venu believes the message from the government to the country's media is "behave well." The government's next logical step would be to issue licenses to run digital media and it could also monitor content, Venu said.
Most of India's 178 Catholic dioceses and Christian groups have websites, and most publish news and views that interest their readers.
"We are not sure what kind of regulations they have in mind," said a Catholic official requesting anonymity.
Most church people view it is premature to comment on the move as the scope and details of the plans are unpublished and the committee has not made any recommendations.
Owais Masood, a young journalist who runs a website in Muslim-dominated Jammu and Kashmir state, said the government should have facilitated digital news portals to form an organization that could regulate online content.
"What the government has done is dictatorial and anarchic. It will have serious ramifications for freedom of the press in the country," Masood said.
– ucan
A woman has alleged that one of the Gurgaon branches of financial services company Western Union refused to hand over money in cash, transferred to her by a friend abroad, on the grounds that their religions are different. The woman said she is Christian, while her friend who transferred the money is Hindu. The alleged incident took place at one of the bank's agents, The Muthoot Group, in Gurgaon's Sector 10A on Friday afternoon. The woman, Melanie D Martin, who lives in Sector 90 and is an All India Professionals' Congress (AIPC) member, had gone to the branch to access money transferred to her by a friend in Dubai.
"I found the branch on the Western Union website and went there since it was closest to my home. As per procedure, I filled out the forms and handed over my identification and documents… while going through the documents, the bank employee stopped to confirm my name and my religion," alleged Martin.
"When he discovered I am Christian, he said I was not eligible to get the money in cash since the transfer was between people from two different religions. When the branch manager was called, she confirmed this and said I could only be given a cheque," alleged Martin, who left the branch without the money. In videos recorded by Martin, an employee is purportedly seen sitting behind a counter, nodding his head as she asks: "Toh ye hamesha hi Hindu-Muslim waala karte hain?… Hindu hai, Muslim hai, you can't take… Hindu Hindu ko milega, Muslim Muslim ko milega… toh Hindu Christian ko nahi milega?" It is only when she makes the last statement that he purportedly says that "alag koi sa bhi ho gaya toh nahi".
In the videos, Martin can also be heard telling the employee across the counter that the rule is the handiwork of the branch manager, and not the Western Union. The branch head, Minakshi Pahwa, denied the allegations: "We never denied the money. We told her it could only be given via cheque, not cash, since the person who transferred the funds was not related to her. But she became aggressive and started abusing us…" Martin, however, claimed that a few weeks ago, she had successfully withdrawn money sent by the same friend.
Western Union officials did not respond to repeated attempts to contact them. In a response to Martin's video, which she posted on Twitter, the company said: "We are deeply sorry for this incident and want to make sure you know that our business decisions are never made on the basis of race, religion, national origin, gender, age, or disability. Our specialised team is already investigating this matter to ensure Western Union policies are fully adhered to by our independent agents." The Muthoot Group refused to comment. According to its website, Western Union completed over 800 million transactions for consumer and business clients in 2017. It claims to have over 5,50,000 agent locations, and 1,50,000 ATMs and kiosks in over 200 countries around the globe.