China, May 28, 2018: A Chinese Christian who was arrested earlier this month for attending a banned church service has detailed the beating and severe mocking he suffered at the hands of a police officer, who told the Christian to "love" him even as he was beating him.
ChinaAid, which monitors the persecution of Christians in the Communist country, released a translation of theology student Song Enguang's letter on Thursday.
Enguang, who was one of hundreds of Christians taken away by authorities earlier in May for attending a memorial service at Early Rain Covenant Church in Chengdu, Sichuan, released his letter through Wang Yi, the church's pastor.
As the letter explains, Enguang was initially arrested and taken by police along with his wife, Feng Xiaojing, and fellow Christian Zhu Hong.
The Christian was brought to an interrogation chamber at the station, where he was searched and made to reveal that he is a preacher.
"The officer with the ID number 009008 dragged me to the corner of the room, screaming at me and instructing me to squat. The police with the ID number 075266 took away my glasses. 009008 hit my head. I began to yell, and I begged them to turn on the surveillance camera. They treated me more brutally, pushing me to a secluded interrogation room," he wrote in his letter.
"They cursed at me loudly and pushed me around, asking me to sit on the iron chair without unlocking [my handcuffs]. Then, one of them removed the handcuffs, pushed me on the chair, and locked me up again. 009008 began to hit my head with his palms and swore at me loudly."
Enguang said that he continued being moved around the police station and beaten by different officers, before he was finally brought before an officer he said was their leader.
He detailed the conversation and the physical abuse he suffered. The officer demanded that Enguang answer questions about the Bible while beating him.
"He slapped me four times in a row and said, 'The Book of Matthew, the New Testament, the 6th chapter, verses 38-42.'
"He then said, 'I see anger in your eyes. Christ taught you to love me. You shouldn't anger me with your anger. You should move me with your love.' He slapped once more."
Later on the violent interrogation continued:
"He slapped me four times more. 'God created a woman. They ate the forbidden fruit and gave birth to humans. I see anger in your eyes. You should love me.'
"He cupped my face, smiling. He repeated: 'Christ taught you to love me. You shouldn't anger me with your anger. You should move me with your love.'
"He slapped me four more times. My face was numb."
Another part of the exchange included the officer slapping Enguang and making him quote Jesus' words from Matthew 5 about turning the other cheek after being slapped.
The Christian said that overall he was slapped more than 30 times, but refused to fight back, and instead preached the Gospel to the officers that were abusing him.
"At that moment, I was certain that my Savior existed. He is more of a Lord and a God in times of difficulties. He is the only one I can rely on. God never deserts me," he wrote.
"He did not save me from the devils, but He comforted me with His words and gave me power, so I could persist. When I was beaten, the scene of Christ being beaten by the soldiers was reenacted in front of me. I began to understood why the apostles began to spread the Gospel again immediately after being persecuted."
Pastor Wang Yi has said that the Christians will be seeking to take legal action against the officers who carried out the beatings.
– christian post
Panaji, May 25, 2018: In the wake of the desecration of a holy cross in a South Goa village, a Goa Church body on Thursday questioned police claims of solving cases of earlier desecrations reported from the coastal state.
The Council for Social Justice and Peace, a social arm of the Goa Church, also said that these desecrations followed a definite pattern so as to instill fear and provoke negative feelings among "certain communities".
"Civil society groups prepared a fact-finding report that suggested such desecrations appeared to be the handiwork of a highly organised gang… Now that desecrations have resurfaced, the CSJP demands proper and thorough independent investigation by the state government in all such cases in Goa," Council's Executive Secretary Fr. Savio Fernandes said in a statement.
On Wednesday, a cross was found desecrated at Raia village, after which police filed a case against unknown persons.
"The CSJP is deeply perturbed by another desecration of Christian religious symbol. The usual bias and knee-jerk reaction of the police in jumping to a conclusion and arrest of some migrant labourers living in vicinity offers no consolation to the Christian community," he added.
Last year, Goa Police claimed to have cracked a series of desecrations with the arrest of taxi driver Francis Pereira, who was accused of defiling over 60 crosses and two Hindu idols across Goa. Pereira is out on bail.
A fact-finding team, including Council members, had claimed that Pereira's arrest was a "mere eyewash".
– business standard
Hyderabad, May 28, 2018: Thousands of Catholics marched in solidarity with those protesting a multi-million-dollar copper-processing unit in the southern Indian state of Tamil Nadu on May 27 after an earlier showdown with police left 13 dead.
The demonstrators' clashes with security officials on May 22 resulted in officers opening fire. At least four Catholics were killed, according to media reports. One Catholic priest was also injured.
Some five days later all of the parishes belonging to Madras-Mylapore Archdiocese, which covers the state capital of Chennai, conducted meetings and marches in their areas condemning the police brutality in the port town of Tuticorin, a Christian center in coastal Tamil Nadu.
"As citizens of India, a nation governed by a participatory democratic system, we deem it our duty and right to condemn the shooting" of people who were protesting against the copper plant, Archbishop George Antonysamy of Madras-Mylapore told ucanews.com.
Those who attended the bloody rally claim the plant, owned by London-based Vedanta, has been polluting their environment and water sources, causing a spike in cancer cases.
For the last three months people have been protesting against the company's plan to expand its operations in the area.
The plant is located in a central urban district close to a Catholic parish but local church officials claim it affects 19 parishes in the city, which caters to about 100,000 Catholics
Archbishop Antonysamy said the protesting Catholics have "drawn inspiration" from Pope Francis's Encyclical Letter "Laudato Si," which insists that "the church should return to its mission of ministering to the poor and marginalized, advancing the cause of the environment for those who most depend on it."
"The church stands in support of the protesters, who are struggling to provide for their families and [are fighting on behalf of] future generations," he told ucanews.com
Archbishop Antonysamy has also led a demonstration for the same cause at St. Andrew's Church in Chennai.
He said he wished to express his "solidarity with the cause of the protesters" and offered prayers for those who were killed. He described the police action of resorting to the use of firearms as "unjustifiable murder."
– ucan
New Delhi, May 28, 2018: Fears of politically engineered communal strife loom large in India ahead of national elections following the arrest of two politicians charged over sectarian riots in a western town.
On May 15, four days after a Hindu-Muslim riot killed two people in the city of Aurangabad in Maharashtra state, police arrested one man from a hard-line Hindu group and another from a Muslim organization.
"Riots always bring death and destruction, but if anyone benefits, it is the political class," said Sanjeev Verma, a New Delhi-based civil society activist.
Some parties opposing pro-Hindu groups also entangle religion with politics by proclaiming themselves to be protectors of religious minorities and Dalits, formerly known as untouchables, against Hindu fanatics, Verma said.
The men arrested in Aurangabad were Feroz Moinuddin Khan of the All India Majlis-e-Ittehad-ul Muslimeen and Rajendra Janjal from the Shiv Sena political party.
While Khan is accused of instigating mob violence, Janjal was arrested on charges of setting vehicles on fire during the violence, police were reported as telling local media.
Critics such as Verma cite reports that instigation of the Aurangabad rioting was planned in advance and argue that this was a typical example of an engineered tragedy. Some police personnel were also accused of involvement in the riots.
And Verma cautioned that the role of politicians in the Aurangabad upheaval should not be viewed as an isolated case. "It symbolizes what is in store for this country," he said.
Two riots daily
National elections are due in May next year when the federal government led by pro-Hindu Bharatiya Janata Party (BJP) completes its five-year term. Elections in three major states — Madhya Pradesh, Rajasthan and Chhattisgarh — are scheduled for the end of this year.
Prospects for more communal riots in India remain high, Iqbal Ansari, a social activist based in Uttar Pradesh, told ucanews.com
His state, India's most populous with 204 million people, witnessed 247 Hindu-Muslim flare-ups in 2013 ahead of elections. In the national elections in April 2014, the BJP had a landslide win by securing 71 of the state's 80 federal parliamentary seats.
Ansari said the rise of the BJP could be attributed to riots that followed it fomenting 1992 Muslim-Hindu violence over the disputed site of a Ram temple in Uttar Pradesh. The BJP capitalized on the riots that followed the demolition of a mosque there to win 161 parliamentary seats in the ensuing elections in 1996, emerging as the largest party in national parliament.
"This is what will happen again as the party has failed to fulfil its promises of growth and development," Ansari said. "It will be religion again that will take center stage."
He said it was easy to spark religious passions among people through riots and cited cases of Hindus objecting to Muslims praying on public roads.
In Aurangabad, clashes started after its municipal corporation allegedly cut the water supply to a mosque saying it was illegal. The corporation is run by the pro-Hindu party Shiv Sena.
Soon after the taps dried up, Muslim youths hurled stones at the corporation's building and nearby Hindu shops, giving rise to the Hindu-Muslim clashes.
The trouble spread quickly across the town as unruly mobs began to set vehicles and shops on fire, killing a 65-year-old Hindu woman.
More than 50 people were injured, resulting in police opening fire to disperse the mob. A Muslim teenager was killed in the police response.
Just as in Aurangabad, other minor incidents can lead to major riots as emotionally vulnerable people are inflamed on the basis of religion, observers say.
Government data shows India witnessed 7,484 communal incidents between 2008 and 2017, an average of two a day, which claimed the lives of more than 1,100 people.
Low conviction rate
Zafarul-Islam Khan, chairman of the Delhi Minority Commission, told ucanews.com that thousands of people accused of rioting have been let off from legal proceedings because of their political connections.
Following the infamous Gujarat riots in 2002, thousands were absolved by a police investigation.
"We also see criminals and terrorists come out of jails because witnesses declined to testify or because of outside influences," Khan said.
In any case, those convicted in riot cases were as low as 18.1 percent in 2016, according to the data of the National Crime Record Bureau, a federal agency. Since 2001, the rate had fallen from 27.1 percent.
Hindu-Muslim tensions stem from centuries of mistrust. Many Hindus see Muslims as descendants of invaders who plundered their villages and engaged in forced conversions.
Jesuit Bishop Francis Serrao of Shimoga in Karnataka state told ucanews.com that India witnessed such "unfortunate incidents every now and then."
He said both Hindus and Muslims need to understand the importance of avoiding violent conflicts instigated by vested interests.
"Otherwise, the majority-Hindu community has no problem with the minorities of the country," he said.
"They have been living here for centuries in peace and harmony. There are elements who don't want peace."
– ucan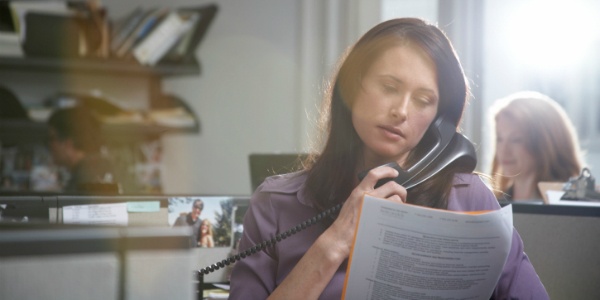 The year I lived just outside of Washington D.C. was one of the most stressful periods of my life. In large part it was due to the culture of the area—everyone was busy, all of the time. Seeing anyone outside of work required several weeks' notice; no one had time for anything that wasn't already on their calendar. I felt a lot of pressure to do as everyone else did and pack my week with activities. Doing so left little time for the relationships that mattered most to me—particularly my relationship with God.
Thankfully, I've since moved and settled into a slower pace of life. But the habit of busyness that I picked up still lingers, and every once and awhile I'm forced to do a reality check and ask—am I overcommitting again?
Brady Boyd, senior pastor of New Life Church in Colorado Springs, just wrote a fantastic piece called Signs You May be Addicted to Busyness, offering some great insights into what drives us to be busy. In it, he bravely shares the tipping point for his addiction to being busy—the afternoon his wife packed her bags, ready to leave him unless he changed. 24 hours later he had resigned from every role he held—a drastic step that helped him see just how deeply his addiction to busyness ran.
Since that day, Boyd has thought a lot about some of the warning signs of being too busy. Here are 4 red flags he found are often prevalent with those who lean toward being over-scheduled.
1. You feel like you're in your glory when you're busiest. "I like how success feels," Boyd writes. "I don't want to unplug." If you fear any whitespace on your calendar, your priorities may need refocused.
2. You're more fascinated with gadgets than with God. Ever leave your phone at home and feel like a part of your body has been disconnected? Or sit down to read your Bible and pray, but can't seem to focus because your phone is dinging and your computer keeps alerting you to another email in your inbox? Huge red flag! Satan would love nothing more than for you to be so consumed with technology that you find time with God dull in comparison.
3. Your favorite compliment has become, "Wow, you're so busy." Boyd writes, "I have a theory on this, which is that busyness is our means to impress. If I'm busy, then I'm important, and if I'm important, then you'll be impressed. That's the reason I spend so much time being busy: to impress you, so perhaps I'll feel like I matter." Everyone wants to be needed and feel useful, but when it becomes your identity, that's a problem.
4. You don't have time for the ones you love. This may be the worst sign of all, Boyd writes. Don't let it get to bags packed at the door—if you're struggling with busyness, start taking steps to slow down and find rest today.
"God is not merely a peaceful person; God, in fact, is peace," Boyd says. "When you and I sit in God's presence, we're sitting in the presence of peace. And when we sit there—actually stay there, quiet, still—we come away breathing differently." If we're to be more conformed to God's image, that means desiring to live out the values and priorities that God embraces, including rest.
If you're looking for a few helpful ways to find rest, particularly if you're in the midst of back-to-school activities and other commitments that fall can bring, check out Bonnie Gray's post, Beat Back-to-School Stress with These 9 Tips for Rest. She shares some fantastic, practical ideas for carving out time in your schedule for God and family.
As Christians, our identity hinges not on what we do but on what Christ has done for us. Check your heart—are you finding your worth in a busy calendar and people depending on you? It may be time to reevaluate why you're so busy. Ask God to help you move away from glorying in your busyness and instead toward glorying in His rest.
– cross walk
South Sudan, May 19, 2018: An attack at Emmanuel Christian College in Goli, Yei County, South Sudan, resulted in the killings of 10 people, including five children. Three guards and a father and son fleeing the conflict in Mundri were among the dead.
A 14-year-old daughter of a college staff member was raped by the attackers who vandalized and looted offices, classrooms and some residences, according to sources.
Wayi Godwill Edward, the spokesperson in the Office of the SPLM-IO Governor of Yei River State said: "It is shameful that such a condemnable tragedy continues to happen at the hands of Juba regime at a time when a Cessation of Hostilities Agreement to which it (Juba) is a party, is in force, and peace process is ongoing… SPLM-IO leadership in Yei River State demand CTSAMM to investigate and verify this gross violation and hold those criminals behind the blatant act to account for this uncalled for loss."
Wayi Godwill Edward also called "on the UNSC, AU, IGAD, Troika, EU, Amnesty International, Human Rights Watch and other rights bodies to exercise their responsibility by taking actions against the brutality and criminal negligence of the rotten regime of Kiir against defenseless civilians."
Earlier in the week, Pastor Johnson Makueth Akeen and his wife were killed in their home in Juba and another pastor who came to assist the family was injured when gunmen targeted the family in Juba, the South Sudanese capital city.
Emerging reports say Pastor Johnson was killed while trying to prevent his dear wife Gloria Mathew from being raped by the assailants.
– global christian news
England, May 19, 2018: A Northern Ireland lawmaker has accused the BBC of attacking Christians in a broadcast covering the wedding of Prince Henry "Harry" of Wales and former American actress Meghan Markle.
A two-and-a-half-hour show, "Good Morning Ulster," aired by BBC Northern Ireland on Friday discussed the royal wedding and featured, among others, Belfast comedian Nuala McKeever, who asked what would "right-wing Christians" make of Prince Harry marrying a "black divorcee?"
"I do laugh to think, 'I wonder how a lot of right-wing Christians are coping with fact he is marrying a black divorcee.' Other than that I wish them well of course. I am just not a particular fan of the idea of us paying for the monarchy and money always being available for their things," she said on the show, according to Belfast Telegraph.
A lawmaker from Northern Ireland's Democratic Unionist Party, Ian Paisley, called BBC "biased."
"Once again the biased BBC @BBCgmu broadcast an attack on 'Christians' and the Royal wedding a contributor who couldn't help using it as a platform to make racest [sic] and anti-Christian comments. Another new low!" Paisley wrote on Twitter.
"It was a disgrace and an unacceptable attack on people — think if she had made an attack on people of a different faith," he added.
The DUP was founded by Paisley, a Protestant preacher-politician, four-and-a-half decades ago. It's pro-life, against same-sex marriage and supports a nuclear deterrent.
Meanwhile, the U.K.'s Express newspaper reported that during the royal wedding Saturday, Prince Harry will also wear a ring, and Markle will not promise to obey him.
The wording of the service will be more contemporary than traditional, it said, adding that the couple will use the Marriage Service from Common Worship (2000), which uses "you" rather than "thee" or "thou."
Karen Gibson and The Kingdom Choir will perform "Stand By Me" by Ben E. King during the ceremony at the 15th century St George's chapel, according to the Order of Service.
Bishop Michael Curry, the first African-American to preside over the Episcopal Church and who defends same-sex marriage, will deliver a sermon at the wedding.
– christian post
Indonesia, May 20, 2018: An Indonesian Christian, Kurnianto, lost his mother in a spate of suicide bombings that was carried out by the members of one family last Sunday. At her funeral, the son declared he has forgiven the bomber family, which included children.
"On behalf of my mother, I apologize if she made any mistakes during her life, and please pray for her, she is now in heaven," Kurniato was quoted as saying by The Jakarta Post. "And as for the perpetrators, we forgive them and I believe my mother is in the House of the Lord."
His mother, Lim, was killed in the explosion at Saint Mary Immaculate Catholic Church in East Java's Surabaya area. The attack was part of a series of suicide bombings done by six members of the family of a person identified as Dita Oepriarto. The family killed at least 13 people and injured over 50.
Dita detonated a bomb at the Surabaya Pentecostal Church, known as GPPS, killing eight people. His two sons carried out the explosion at Saint Mary Immaculate Catholic Church, killing five people; and his wife and daughters killed one person at Diponegoro Indonesian Christian Church, known as GKI. The attacks were claimed by the Islamic State organization, also known as IS, ISIS, ISIL or Daesh.
Kurnianto's mother was standing next to the bomber's motorbike in front of the church when the explosion took place, according to the CCTV footage. "When I saw the CCTV, I don't know, perhaps it was God's beautiful plan," he was quoted as saying. "When Mama arrived at the gate, she did not enter the church [and] she stayed there about five minutes."
Kurnianto appealed to the public not to "judge any religions, because no religion asks (the believers) to do evil things."
He added, "We believe the government has done their best for the nation and state. And finally, God please help Indonesia."
The country's counter-terrorism squad has arrested dozens of terror suspects in East Java as well as Sumatra, according to The Straits Times.
Just days after the bombings, U.S. Vice President Mike Pence met with Kyai Haji Yahya Cholil Staquf, the leader of Nahdlatul Ulama (NU) Supreme Council, the Indonesia-based world's largest Islamic organization, to stand in solidarity for religious freedom and peaceful coexistence.
"It is quite an amazing thing to see the vice president of the United States and the leader of the largest Muslim organization in the world who is very intent on the promotion of religious liberty and the combating of extremism," Johnnie Moore, an evangelical communications executive and international religious freedom advocate involved in the meeting, told The Christian Post.
– christian post
Bhopal, May 20, 2018: A directive for government school students in India's Madhya Pradesh state to respond with a patriotic slogan called 'Jai Hind' (hail India) during attendance roll calls has been criticized by Catholic Church leaders.
On May 15 the education department said the government had decided to make the slogan compulsory for government schools from the start of a new academic year in June.
"This is a misplaced idea of patriotism," said Archbishop Leo Cornelio of Bhopal, head of the bishops' council in the region.
The commonly used slogan Jai Hind emerged during India's independence struggle and continues to be raised at the end of national anthem. However, Hind is a shortened form of Hindustan (land of Hindus) that excludes India's religious minorities such as Christians and Muslims.
The central Indian state's government, run by the pro-Hindu Bharatiya Janata Party (BJP), has exempted privately managed schools such as Church schools from the new practice.
But an official source seeking anonymity told ucanews.com the government exempted private schools fearing a backlash as state elections are due in December this year. The nine Catholic dioceses in the state run some 500 schools.
With all schools already saluting the national flag and singing the national anthem daily in schools, the prelate dismissed the Jai Hind slogan requirement.
"It is ridiculous," Archbishop Leo said. He added that such demands were meant to push a skewed sense of nationhood, which negated the idea of an inclusive society that accepted people of all religions and cultures.
Leaders of religious minorities such as Archbishop Leo have been complaining more widely over the BJP's pro-Hindu dominance policies and stances.
Archbishop Leo said government schools have students from various religious communities and that such slogans, instead of promoting patriotism, would create divisions by implanting notions of religious discrimination in young minds.
Education minister Vijay Shah in September outlined the intention for the Jai Hind slogan to be adopted in schools.
Father Babu Joseph, former spokesperson of the national bishops' conference now based in Madhya Pradesh, said patriotism — a sense of pride in being a citizen of nation — should develop naturally rather than being forced on people.
"But in this case, a particular ideology is promoted in the name of patriotism," he said.
"It is not desirable, especially in schools."
– ucan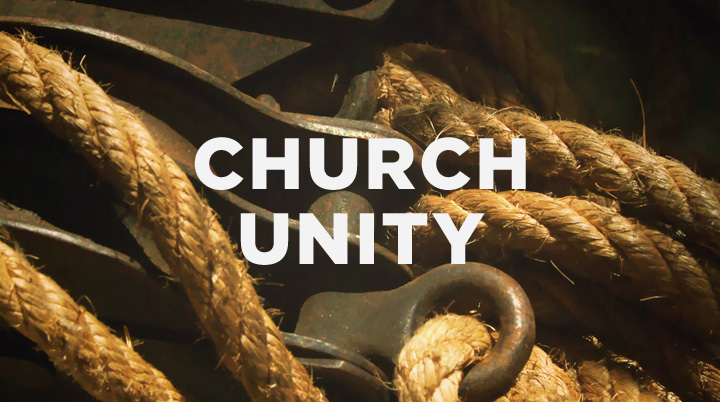 Kottayam, May 20, 2018: In what appears to be a dramatic turn of events in the more-than-a-century-old fratricidal war in the Malankara Church, Patriarch of Antioch Ignatius Aphrem II has invited Catholicos of the East Baselios Mar Thoma Paulose II, head of the Malankara Orthodox Syrian Church, for peace talks during his five-day visit to India which begins next week.
According to highly-placed sources, the Patriarch has written to the Catholicos explicitly inviting him for a meeting to initiate dialogue and reconciliation. In his letter dated May 17, addressing the Catholicos "His Holiness" (usually the Catholicos is addressed to as His Beatitude by the Patriarch), he says: "We are always in the path of peace and reconciliation in a dignified manner which is agreeable to both the sides for a better witness together as a church and to end all disputes and litigation once and for all. Our doors are open for discussions." The Patriarch will be in India from May 22 to 26 and the visit has been based on the invitation of the 'Simhasana' Bishops of the Malankara Syrian Jacobite Church.
The pontiff will be visiting New Delhi and is expected to call on the President and Prime Minister.
In his letter to the Catholicos, the Patriarch has expressed his willingness to meet him either in Kerala or in New Delhi.
Earlier initiative
In fact, the initiative for a dialogue had come from the Patriarch way back in August 2017. The Orthodox Church accepted it through a synod decision. Later, two bishops from the Orthodox Church had gone to the Patriarchate but nothing much came out it since. Interestingly, the initiative for a reconciliation this time had come from an unexpected source: Chief Minister Pinarayi Vijayan.
CM-Catholicos ties
Mr. Vijayan enjoys a close relationship with the Catholicos, who had broken the protocol and called on Mr. Vijayan when he took over as Chief Minister. Mr. Vijayan had written to the Patriarch expressing his belief that the Patriarch would be able to play a positive role in bringing about peace in the Malankara Church.
In reply to the Chief Minister's letter dated May 15, the Pontiff appreciated the Chief Minister's initiative and informed him of the invitation to the Catholicos for a dialogue. He expressed the hope that his openness and desire for peace would be met with the same spirit from the other side. He also expressed his desire to meet Mr. Vijayan.
According to Jacobite sources, unlike earlier times, the Patriarch will be staying at a hotel in Kochi and not at the Church facilities. He is expected to celebrate the Holy Qurbana at the church at the Mor Ignatius Dayara at Manjanikkara and at the Catholicate Chapel at Puthen Kurissu. The Pontiff is expected to receive heads of sister churches in Kerala during his stay here.
– the hindu