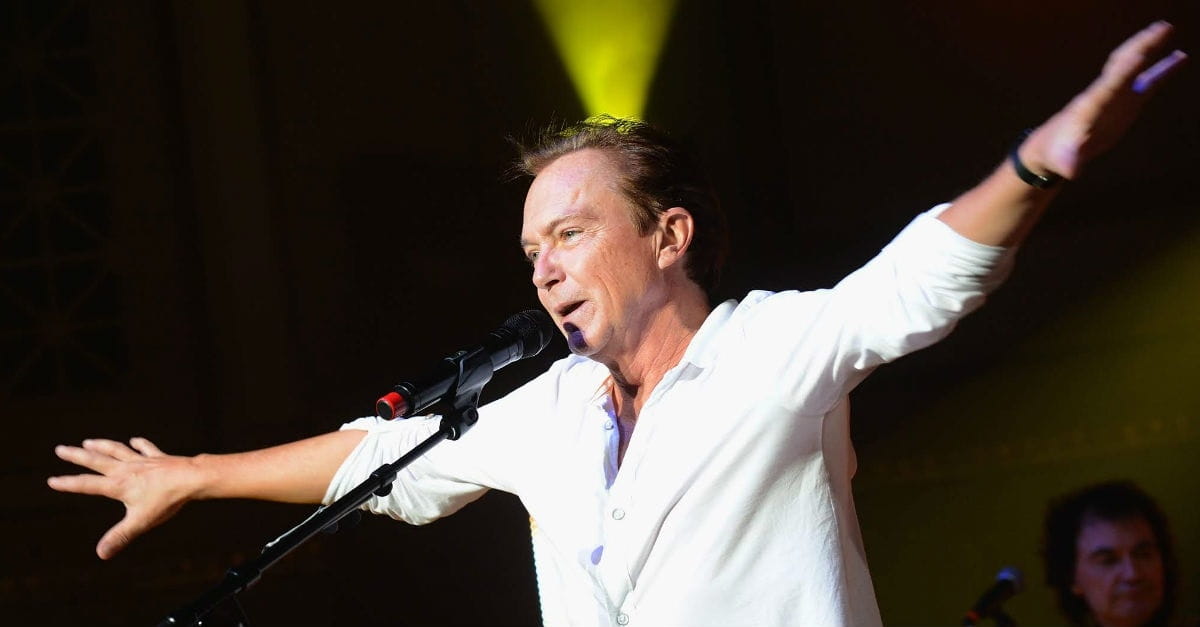 I recently watched a documentary on the life of David Cassidy titled David Cassidy: The Last Session, and let me tell you, it was just absolutely heartbreaking.
To me, the story could be summed up this way: David had a deep longing for a father.
He had one, of course, in Jack Cassidy, who was a Broadway star and celebrity in his own right. But Jack divorced David's mother, and in many ways, he walked out of his son's life. For the rest of David's life, he seemed to live in his father's shadow.
I can relate, to a certain degree, with the difference being that I never knew my biological father, and I had a string of so-called stepfathers walk in and out of my life. Jack Cassidy, according to David, was also an alcoholic.
Even when David had his all-too-brief interactions with Jack, they never connected on the level David longed for. David was a struggling actor and musician when lightning suddenly struck: he was cast as Keith Partridge on the massive hit TV show The Partridge Family. Ironically, the woman casted as his mother on the show was David's step-mom, Shirley Jones, who was married to David's father, Jack.
As David's stardom was rising, his father's career was declining. Jealous of his son's sudden rise, Jack's pride kept him from having any significant conversations with his son. He couldn't even bring himself to tell David he was proud of him. Tragically, Jack died one night in a raging fire after falling asleep with a cigarette. And although David had become a global teen heartthrob and had everything the world could offer at his fingertips—money, fame, sold-out stadiums, and adoring fan girls—he was still absolutely devastated and longing for more. His face graced the cover of every teen magazine—not to mention the lunchboxes, comic books, and anything else that could be merchandised. Yet, he still longed for the one thing money and fame couldn't give him: a deep, meaningful relationship with his father.
At the peak of his fame, David hit rock bottom and wanted out of his hit TV show. He longed to be taken seriously as an artist, but that never actually came to fruition for him. David turned to alcohol, and it left an extremely devastating effect on his health. By 2017, he was in a fast and sharp decline.
His fans became troubled when he could not remember the lyrics to many of his older songs, and it was especially worrisome when he began to slur his words. He was arrested three times for drunk driving, the last two arrests coming within only six months of each other.
Originally thought to have dementia, Cassidy finally admitted all of his issues were actually due to his alcoholism. It was a shocking confession, and the fact is, David had followed in his father's very footsteps. David Cassidy finally admitted, "There is no sign of my having dementia at this stage of my life. It was complete alcohol poisoning."
In the documentary David Cassidy: The Last Session, David said, "I did this to myself to cover up the sadness and emptiness." Cassidy died of liver failure in November of last year.
According to his daughter, David's last words were, "So much wasted time!" In one of the most poignant scenes from the documentary, David is struggling to finish a vocal for a new project he was working on, called Songs My Father Taught Me. Unable to hit the notes, he asks the producer to play his father's recorded version of the same song. Breaking out in tears, David cries out, "Dad, I miss you!"
It broke my heart to watch it.
How I wish I could have told David about how I never had a father growing up either. I wish I could have also told him that there is a Father in Heaven who could be the Dad his earthly father never was.
If you are a dad this Father's Day, make sure you let your son or daughter know that you love them. It really does matter. Even if they are adults, they still long for your approval; they need to hear it. If you are a child estranged from your father, reach out to him today—not because he deserves it necessarily, but because it's the right thing to do.
Jesus wanted to show us what God in Heaven is like, so he told a story of a boy who ran away from his father and dragged his family name through the mud. The young man finally came to his senses, and reluctantly decided to return home. According to Jesus, when the boy was a long way away, the father ran to his wayward son, threw his arms around him, and welcomed him home. This is how the Father embraces us—without hesitation, without a tally of what we've done wrong. His arms are always wide open, waiting to invite us back into fellowship with Him.
Maybe your heart is heavy this Father's Day because you are estranged from your father, or perhaps your dad has passed on. Remember this: there is a Father in Heaven who loves you. He will welcome you home to a loving relationship with Him. He is always near you, even on days—like today—that may make you feel isolated and alone. Run to His arms.
Accept His open invitation. It made all of the difference in my life, and I know it will do the same for you.
Happy Father's Day.
– cross walk
Pakistan, June 15, 2018: A Pakistani Christian woman who was imprisoned under her country's blasphemy laws has been remembered on the ninth anniversary of her captivity.
British Pakistani Christian Association (BPCA) held a gathering on Thursday in honour of Asia Bibi and presented a narration of her arrest and the incident leading up to her blasphemy conviction.
Young boys held signs saying, "Asia Bibi Pakistani Christians are with you," and "We are praying for Asia Bibi."
Wilson Chowdhry, chairman of BPCA told Premier's News Hour Bibi has been the victim of intense persecution.
"She spoke about the wonderful sacrifice Christ made of his life for us and asked the simple question, 'What has Mohammed done for you?' For that, this torture, this beating, this isolation, attempts to assassinate her…
"We've never heard of such animosity that would result in, in essence, the whole country being against her. It has been really awful; she's been separated from her five children for the whole period of that time.
Chowdry said it's very unlikely she'll be set free, but all her supporters are still praying for a miracle.
In an interview from 2015, Bibi's husband Ashiq talked about her decision to stand firm in her faith.
He said: "Asia believes she will be set free and her face is unquestionable, unshakeable! She is extremely proud of her Christian faith and would never deny the God.
"We have received offers of asylum in several western nations, and I will not regret leaving Pakistan, the land of my ancestors, as we have seen too much animosity here. We will leave with no regrets."
BPCA has launched a new petition in hope of bringing more awareness of the mistreatment of Bibi.
Chowdry added: "The nation of Pakistan must now release this innocent woman before her health fails her – she has suffered enough through no fault of her own.
"Moreover the pernicious blasphemy laws of Pakistan have to be terminated they serve no purpose in modern day society and are not even sanctioned by the Quran. Moreover what divine being would need man-made laws for protection?"
– premier
Eritrea, June 15, 2018: A pastor in the small East African nation of Eritrea has been released after being falsely imprisoned for 11 years in one of the worst nations in the world when it comes to Christian persecution.
Voice of the Martyrs Australia has confirmed that Pastor Oqbamichel Haiminot, the senior pastor of Kale Hiwot (Word of Life) Church in Asmara, has finally been released from prison at the 5th Police Station.
Haiminot, a married father of three, was among over 60 evangelical Christians who were arrested in 2005 while participating in a wedding ceremony and were taken to the Sawa military center for "military punishment."
The global persecution advocacy organization reports that while the police gradually released several of the Christians, Haiminot and about five others were kept in detention as military officials tried to get them to recant their faith in Christ.
After refusing the request to deny Jesus, Haiminot was placed in solitary confinement. He was also subject to cruel punishments and inhumane conditions that include being forced to carry rocks up a mountain.
Although he was later released after he suffered a mental breakdown, Pastor Haiminot was re-arrested in 2007 and would stay locked up for over the next decade.
While it is unclear why Pastor Haiminot was finally released after years of advocacy from international rights groups, Voice of the Martyrs reports that Haiminot was in need of medical attention following his release.
"Many pastors [in Eritrea] have been arrested. Many Christians have been arrested," Todd Nettleton, chief of media relations for Voice of the Martyrs USA, said in a statement. "Typically, however, they're not held as long as Pastor Oqbamichel was… We don't know exactly why he was released at this time. Why not a year ago? Why not a year from now? We don't know what the logic behind that is — or if there is any logic behind it."
Haiminot gained international attention in 2003 after he became the first church leader in Eritrea to be imprisoned for religious activities.
His release comes as Eritrea ranks as the sixth worst nation in the world when it comes to the persecution of Christians, according to Open Doors USA's 2018 World Watch List.
"The arrest, harassment and murder of Christians accused of being agents of the West is commonplace [in Eritrea]," Open Doors reports. "At the same time, Muslims, who make up roughly half of the population, are becoming more radicalized, resulting in increased vulnerability for Christians living in their vicinity."
According to Nettleton, Eritrea has gone through crackdown against the evangelical Christian community that started in 2002.
"The government actually closed all of the Evangelical churches in Eritrea," he said. "[They] basically called in the church leaders and said, 'Your churches can't meet anymore.' Every Christian activity after that became illegal."
The crackdown was renewed in 2017 and rights groups reported that over 200 Christians were arrested in house-to-house raids, according to the U.S. State Department's 2017 International Religious Freedom report.
"There were reports of deaths of members of minority religious groups imprisoned for their religious beliefs as well as physical mistreatment of persons in custody," the report states. "In October the government's enforcement of its ban on religious groups operating schools sparked demonstrations that led to the arrest of an Islamic school director and at least 40 other persons."
Last August, Fikadu Debesay, an evangelical mother of three, died while she was imprisoned at the Metkel Abiet camp. It is possible that some form of "mistreatment" could have contributed to her death.
A relative at her funeral told Morning Star News that she saw a scar on the Debesay's face and another scar on her hand that "could have been a sign of some mistreatment or intense sunburn that resulted to her untimely death."
"It has been very difficult consoling [her] children," the relative said. "They want to know what happened to their mother."
Two Pentecostal Christians died last March while on a hunger strike to protest their mistreatment. Their bodies were reported to have shown signs of sexual abuse.
Jehovah's Witnesses have also been arrested and died in Eritrean prison.
"Two Witnesses have recently died after their transfer to the Mai Serwa Prison. Habtemichael Tesfamariam died at age 76 on January 3, 2018, and Habtemichael Mekonen died at age 77 on March 6, 2018," JW.org reports. "Eritrean authorities imprisoned both men in 2008 without charges. A total of four Witnesses have now died while imprisoned in Eritrea."
– christian post
Vatican City, June 16, 2018: In a speech to a family association Saturday, Pope Francis again stressed that God's vision of the family is between a man and a woman, and compared the abortion of children who are sick or disabled to a Nazi mentality.
"I've heard that it's fashionable, or at least usual, that when in the first few months of pregnancy they do studies to see if the child is healthy or has something, the first offer is: let's send it away," the pope said June 16, referring to the trend of aborting sick or disabled children.
This, he said, is "the murder of children…to get a peaceful life an innocent [person] is sent away…We do the same as the Nazis to maintain the purity of the race, but with white gloves."
"It's an atrocity but we do the same thing," he said, according to Italian media.
Pope Francis spoke to members of the Forum of Family Associations, which is celebrating its 25th anniversary this year.
His words on abortion come just days after his home country of Argentina voted June 14 in favor of a bill that would legalize abortion as early as the first 14 weeks of pregnancy. The comments also come just over a month ahead of his Aug. 25-26 trip to Ireland for the World Meeting of Families, which will feature Jesuit Fr. James Martin as a keynote speaker on how to be welcoming to the LGBT community.
During his speech, Francis tossed his prepared remarks, telling participants that a prepared text "seems a bit cold," according to Italian newspaper La Stampa.
The pope, the paper reported, said it is "painful" to think that society would accept the killing of children simply because they are sick or disabled, but this is the current mentality.
On the family, he noted that in modern society "one speaks of different types of family," defining the term in different ways.
"Yes, it's true that family is an analogous word, yes one can also say 'the family of stars,' 'the family of trees,' 'the family of animals,'" he said, but stressed that "the family in the image of God is only one, that of man and woman…marriage is a wonderful sacrament."
Turning to his 2016 post-synodal apostolic exhortation Amoris Laetitia, Pope Francis said that some have reduced the document to "you can, you can't," referring to the debate surrounding access to the sacraments for the divorced and remarried in the document's eighth chapter.
"They have understood nothing," he said, explaining that his exhortation "does not hide problems," but goes beyond mere case studies. To understand the text, he said, one must read chapter four on the spirituality of everyday life, which he said is the "is the core" of the document.
Francis then pointed to the emphasis placed on marriage preparation in Amoris Laetitia, saying the family "is a beautiful adventure and today, I say it with pain, we see that many times we think of starting a family, getting married, as if it were a lottery. We go and if it works, it works, if not we end it and start again."
What is needed, he said, is "a catechumenate for marriage…men and women are needed who help young people to mature."
And this begins with small things, such as marriage preparation, he said, adding that "it's important to love each other and receive the sacrament, and then have the party you want." However, it is never acceptable for "the second to take the place of the most important."
He also spoke about the importance of educating one's children, but noted that this is not easy for parents, especially in a virtual world, which "they know better than us."
The pope also pointed to the increasing difficulty for families to spend time with their children, especially in times of social and economic crisis.
"To earn money today one has to have two jobs, the family is not considered," he said, and encouraged parents to take up this "cross" and the excessive hours of work, while also spending time playing with their children.
"Children are the greatest gift," he said, even when they are sick. Children, he said, must be "received as they come, as God sends them."
However, alluding to the growing trend to be "childless by choice," Francis noted that there are people who simply don't want children, and pointed to a couple who did not want to have kids, but who instead had three dogs and two cats.
Francis closed his speech talking about the need for patience in married life, saying "there are life situations of strong crisis, terrible, and even times of infidelity come."
"There are many women – but also at times men – who in silence wait, looking the other way, waiting for their husband to return to being faithful." This, he said, is "the holiness that forgives because it loves."
– cna
Puducherry, June 15, 2018: A church in Puducherry in southern India was set ablaze recently, after upper-caste Hindu neighbours had objected to worship services in the area.
Puducherry, formerly Pondicherry, was a French colonial settlement until 1954.
A church in Puducherry in southern India was set ablaze recently, after upper-caste Hindu neighbours had objected to worship services in the area.
Puducherry, formerly Pondicherry, was a French colonial settlement until 1954.
Pastor David Santosham and members of the Bible Presbyterian church in Karaikal District left for home after concluding fasting prayers on 25 May.
At around ten past midnight, he received an anonymous call informing him that the church was on fire. "My rented flat is about five minutes away. I rushed immediately. The church was in flames," Santosham told World Watch Monitor.
"My daughter called the fire brigade; she passed word to church members also.
"[Some who came] complained to the police of strong-smelling gases, suspecting that it could be the cause of the fire, urging them to investigate… My wife and I had taken care to switch off the lights and turn off the electricity supply before we left as usual."
The church's roof, made of tar sheets and bamboo supports, was reduced to ashes. Christian literature and musical instruments costing the equivalent of around $4,500 were also burned.
Santosham said that, after ten days of persistent visits to police in local Neravy, they finally lodged a First Investigation Report (FIR) on 6 June, citing section 436 of the Indian Penal Code against "unknown miscreants" for torching the church.
"I submitted my complaint on 26 May, but the police [at first] refused to register it," the pastor said. "I was told if there has to be a FIR in this case, there will also be a counter FIR against me."
'No concrete evidence'
Asked why the delay, Station House Officer Jerome Jesmond told World Watch Monitor: "Even the fire department could not ascertain the cause of fire. We waited for their report to decide whether to register an FIR.
"As per the preliminary investigation, we suspect some unknown person, but the investigation is still in the initial stage… Pastor Santosham named some suspects, but there is no concrete evidence to prove his allegations."
Over the past two weeks, the church has gathered in the open air under a tent.
"I met the district collector [in charge of local government administration], higher police officials and the chief minister also; they gave us verbal assurances," the pastor said. "We left the burnt remains untouched, hoping there will be an investigation, but how can we gather in open-air in this monsoon season?"
His daughter, Evangeline, 18, told World Watch Monitor her father's church had been attacked twice before – first in 2012, and then in 2016.
"On 30 September [2012], a mob of 80 RSS [a Hindu nationalist group] activists circled the main entrance of our church. My dad and I went to unlock the church gate. It was Sunday… But our neighbour and his counterparts would not allow us inside the church.
"A representation was made to the National Commission for Minorities, and we believed the problem had been solved … only to be attacked again in 2016, when we decided to repair the roof.
"We bought all the material for the repairs and were arranging the iron rods to stand as pillars. But our neighbour objected to it and the work was forcibly stopped.
"We could only put a tar sheet on as a roof and set some bamboo as supports. It was a very simple church.
"Some boys on their way to offer prayers at the mosque were the first ones to see the fire, and they knocked [on our neighbour's] door, but he did not answer. The fire had spread a small way by then. But the neighbours living in the front lane came out; they told them.
"[The boys] got our number from those neighbours and phoned my dad."
Hay in their neighbours' compound, adjoining the church, was also in flames, but Evangeline said the neighbours "did not care".
"They came out of their house only after fire brigade officers asked them," she added. "It's very expensive to rent a tent every week – 5,000 rupees [$75] for a day – and now that rains are here, even the tent will not be of any use. Our only hope is God."
'The situation is worsening'
Established in 2008, the Bible Presbyterian Church had been functioning with permission from district authorities. "The piece of land was also registered in the church's name, and we received approval from officials to conduct worship services," Evangeline said.
Religious freedom advocacy group ADF India's records show that in May 2017, construction of a church in the Malagapudi Pattu area of Puducherry was forcefully brought to a halt by hard-line Hindus.
Nehemiah Christie, Director of Legislations and Regulations at the Synod of Pentecostal Churches, said: "The burning of the church in Puducherry is a call for Christians … to come together, leaving behind denominational differences.
"The situation is worsening because of the federal [BJP – also Hindu nationalist] government's silence. Also the inaction of the authorities emboldens the extremists to attack Christians. It's sad to see the spread of Hindutva [Hindu nationalist ideology] extremism from Tamil Nadu [the Indian state where most violent attacks against Christians have taken place] to Puducherry.
"No action has been taken by the authorities in the past against extremists who, in Tamil Nadu this year, have disrobed Christian women, attacked pastors, and burned Bibles. Police conveniently register the case 'against unknown assailants', despite clear evidence of video footage, including where the victim states the suspect's name.
"It is sad that police complicity also exists in Puducherry, where the secular Congress government is in power. Filing an FIR ten days after receiving the complaint, without mentioning the suspect's name, clearly shows who is linked with anti-Christian elements."
– world watch monitor
New Delhi, Jun 12, 2018: With the 2019 general elections around the corner, several in the Christian community feel that another tenure for the current government will legitimise crimes against them and other religious minorities.
Recently, Open Doors, a Christian mission, enlisted 50 of the most unsafe countries for Christians, in which India was ranked 11th. The report published by Open Doors reads, "Because Hindu radicals view Christians as outsiders, they are experiencing increased persecution. These radicals are intent on cleansing the nation of both Islam and Christianity and employ violence to this end. Usually, converts to Christianity experience the worst persecution and are constantly under pressure to return to Hinduism."
The report further says, "Campaigns known as Ghar Wapsi (or homecoming) are used to get Christians to denounce their newfound faith. These converts are often physically assaulted and sometimes killed for refusing to deny Christ. The government continues to look away when religious minorities are attacked, indicating that violence may continue to increase in the coming years."
Issue more about caste than religion?
Tehmina Arora, who hails from Delhi and is an Indian representative of the Alliance Defending Freedom, says, "Christians are often blamed for trying to convert people by force or inducement, even though we form a minuscule population. Many new converts don't share their new faith because they fear violence, either from their families, society or anti-social elements."
"Many Christians, especially those who live in smaller towns and villages, are vulnerable," she adds.
A study on violence against Christians by ADF — which recorded incidents of physical violence, threats/intimidation and restrictions on religious assembly received via the United Christian Forum helpline — shows that between January and April 2018 alone, there were 155 incidents. Last year, 242 incidents were recorded, and 216 were recorded in 2016. This is only a fraction of what the community is experiencing, she says, as many cases don't get reported.
Responding to the question about the insecurities Christian community have, Father of Immanuel Marthoma Church (popularly known as ATS Green Church) Abraham Mathew says that hate crimes against Christians are increasing. "This has been a reality since the Bharatiya Janata Party (BJP) came to power. Rashtriya Swayamsevak Sangh (RSS) or other fringe elements commit crimes, and feel safe under this government," he says.
Adding to this, Father Mathew says that his community is in panic, and they are worried that the government won't take care of them. "We have participated in India's struggle for freedom, we were at the front during many agitations, take for example North East and Kerala. However, we are still seen as 'anti-nationals' — this is a serious problem," he says.
Shibli Peter, who works with Dalit Christians through a platform called Centre for Social Studies and Culture, says, "Majority of the Christian population is Dalits and tribals, and they are being continuously threatened. Hindutva outfits are launching campaigns such as ghar wapsi to attack and threaten them and convert them to Hinduism against their will, since the basic agenda of the RSS is to go against conversion." He further says, "Interestingly, the issue is political. If you look at caste structure, Dalits and tribals form the majority, and for the RSS, it's important to retain them to continue their rule. I think this is more about caste than religion."
Justy Alex, who is also from Delhi and is pursuing her Masters in social work, says, "The most affected are the Dalit Christians, who face double the discrimination."
'Deliberate attempt to demonise Christians'
Earlier in May, the archbishop of Delhi, Anil Cuotto, wrote a letter addressed to all the parishes and religious institutions under the Archdiocese of Delhi to pray for the country and its political leaders as the general elections inch closer. He wrote that the turbulent political atmosphere right now is threatening the principles of the Constitution as well as the secular fabric of the nation. This received a lot of backlash from the right wing, who called it religious interference.
Anil Barghese, a Christian resident of Kailash Colony, says, "The BJP and RSS wanted to create a fuss about the archbishop's letter due to elections. They should know that in all churches in India, every Sunday, we pray for all our political leaders, it's in our liturgy and written in our prayers. I think more bishops should come out with similar letters." He adds, "People part of churches are also voters, and you cannot isolate them."
Defending Archbishop Anil's letter, Father Mathew says that it was a personal one, and people should be vigilant enough to see what is happening in India. "A believer in democracy will see how it's unnecessary to say that churches are against the BJP. Why it is so that a temple priest can become a politician, but a Christian priest cannot have an opinion?" he questions.
Justy expresses her concern over the upcoming elections. She says, "Next year is a crucial one, especially when it comes to India's much-celebrated secularism, which is at stake in the hands of the current government. Since 2014, there has been an evident rise in the crimes against religious minorities. From vandalizing churches to mob lynching — we have seen it all in the past four years. Another tenure for the current government will further legitimize atrocities against minorities."
Shibi says it's a deliberate attempt by the RSS and BJP to demonise Christians and present them as outsiders and enemies. "This is being done to polarise the majority for the 2019 elections. Wherever Christians are in significant numbers, they are being made into enemies," he concludes.
– firstpost
Secunderabad, June 15, 2018: Leaders from various religions in Telangana have pledge to do all in their might to prevent child marriages after listening to severity of the social problem at a conclave.
"Around 15 million girl children are married off every year worldwide. This works out to a child marriage every two seconds," said Montfort Brother Varghese Theckanath, president of Interfaith Forum for Social Change (IFSC) that joined other NGOs to organize a state level interfaith conclave at Secunderabad.
The June 13 conclave focused on coordinated efforts of religious communities to prevent child marriage and promotion of secondary education.
"It is time religious leaders left their religious spaces to play their transformative role in society as changemakers to help humanity attain their fullness of life," Brother Theckanath said while asserting that the leaders of faith communities must step in to change traditions and customs that come in the way of preventing child marriages.
The Brother promised that the Interfaith Forum will play an active role to bring together religious leaders of all hues to attain the goal of eradicating child marriages.
The conclave was the joint effort of Mahita and Plan India along with the IFSC under the aegis of Girls Advocacy Alliance.
Mahita is a team of individuals who formed a group in 1995 to initiate development interventions in the urban slums of Hyderabad. Plan India is a nationally registered not for profit organisation striving to advance children's rights and equality for girls, thus creating a lasting impact in the lives of vulnerable and excluded children and their communities.
Speaking on the occasion Yerrola Srinivas Garu, chairperson of the Telangana State SC/ST Commission, asserted that the prevention of child marriage is responsibility of every individual.
"We should, individually and collectively as community, fight against this evil. Education is the best means to do it," he said. He highlighted steps taken by the state government to prevent child marriages through schemes such as Kalyana Lakshmi and Shaadi Mubarak that supports young girls from socially backward and minority communities to the tune of 100,000 rupees if they are married after attaining the legal age of 18 years.
Speaking on the occasion, Ramesh Sekhar Reddy, director of Mahita, stated that Girls Advocacy Alliance, an NGO Collective has been working in the different districts of Telangana with religious leaders to sensitize their communities on the issues of child marriages and education for girls.
But an event of such dimension at the state level is a first of its kind. He said society at large counts on the Interfaith Forum for Social Change to take the campaign forward so that before long the Telangana state will record zero level of child marriages.
The religious leaders who attended the conclave are: Harikishan ji of the Arya Samaj, Sister Anjali, head of the Brahma Kumaris, Ashish Barua, a prominent Buddhist leader, Brother K M Joseph, former assistant general of the Montfort Brothers, Moulana Syed Nasir Hussain Hyder Aga, senior Shia Muslim leader, Maneck Daruwala, leader of the Secunderabad Fire Temple, Raminder Kaur (religious preacher from the Sikh community), Jain Ratan K M Jhabak, chief priest of the Jain Temple, Bishop Pushpa Lalitha, first woman prelate of the Church of South India, and Sri Sri Seetharamacharyulu of the Shaivaite Community.
They promised their "total and unreserved commitment" to prevent child marriages in Telangana.
A poster on prevention of child marriages by faith leaders was released on the occasion.
– matters india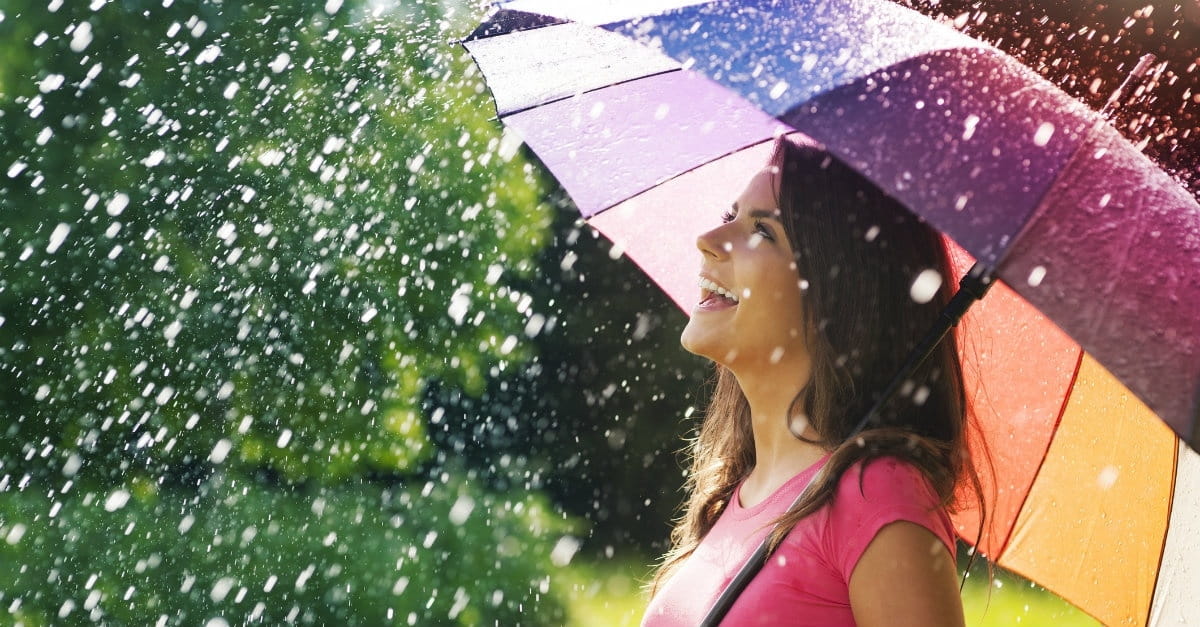 In her new book, Love Your Life, Not Theirs: 7 Money Habits for Living the Life You Want (released October 3), Rachel Cruze spotlights the danger of comparison living. It's a trap that leads nowhere worth going.
The Cure for Comparisons
Too many people allow cultural expectations—that is, other people—to dictate their own values and family priorities. I've been there too. I know it's an empty and endless battle to try to keep up. You feel like a hamster on a wheel, running as hard and fast as you can and ultimately going nowhere. Doing that for a lifetime will leave you completely exhausted. But your life doesn't have to look like that. There is hope; there is an antidote. There is one and only one cure to comparison living, and that is contentment.
What Contentment Looks Like
In our book Smart Money Smart Kids, my dad and I make the point that content people don't always have the best of everything, but they make the best of everything. Contentment isn't a place you get to financially; it's a place you get to emotionally and spiritually. It's a peace in your spirit that knows what you have, no matter how much or how little, is enough. Contentment is the inner determination to be happy and fulfilled wherever you are with whatever you have. The Apostle Paul put it like this: "I have learned to be content whatever the circumstances" (Philippians 4:11 NIV). And, yes, I know this is a lot easier said than done.
I wish I could give you specific steps to take to guarantee your contentment, but I can't. I will tell you the two big secrets to living a contented life, but before we get there, let's take a look at what a content person looks like. You may realize that you have some of these people around you already. You may even realize that you are one yourself!
Content People Are Satisfied
Contentment allows you to be in a state of joy and satisfaction. You are happy with where you are in life. That doesn't mean you don't have goals for the future or that you aren't working toward being a better person tomorrow than you are today. It definitely doesn't mean that you're stagnant or apathetic, or that you're choosing to sit around and do nothing new, exciting, and challenging with your life. It just means that you have a peace about your life and a sincere enjoyment about what you have today without basing all your happiness on what you hope to achieve tomorrow.
Since we're talking about comparisons, I will give you one big tip here: It's almost impossible to be satisfied with your own life if you're constantly looking at what someone else has. If you're struggling to appreciate the blessings in your life and if you're constantly distracted by the #blessings of other people, it may be time to put some blinders on for a little while.
Shut off the social networks. Stop strolling through the mall. Spend that time and energy focusing on how much you truly have. Look at your family, your friends, your home, your job, and all the things in your life that really matter. Then rejoice in all you have.
– cross walk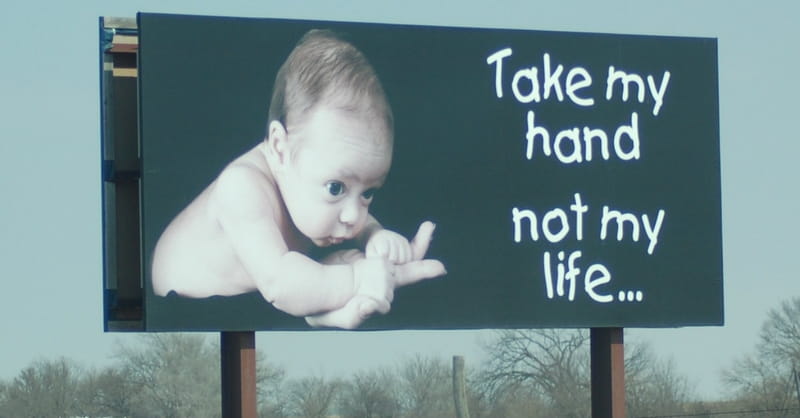 Argentina, June 14, 2018: Argentina's lower chamber on Thursday approved a bill that would legalize abortion until the ninth month of pregnancy under certain conditions, would allow a pregnant teenager over 16 to obtain an abortion without the knowledge of her parents, and would force Catholic hospitals to perform abortions.
The bill now passes to Argentina's senate, where approval appears uncertain. President Mauricio Macri, who's said he's against abortion, has announced he wouldn't veto it if it were to pass.
Soon after Thursday's vote, local bishops released a statement saying that the decision "hurts us as Argentines," but vowed not to give up in their attempts to protect the lives of the mother and unborn child.
"The hurt for the forgetting and the exclusion of the innocents must be transformed into strength and hope, to continue fighting for the dignity of human life," said a statement released by the bishops' commission for Laity and Family.
The vote went 129 in favor of the abortion bill with 125 against, and one person abstained. It came after 21 hours of debate, during which time most informal counts had the "no" side slightly ahead until three legislators changed their minds.
Pro-lifers say they're ahead in the Senate, but they also expressed the same confidence about the lower chamber.
In the statement released on Thursday, the bishops also said they will continue to proclaim the need for a legislative debate that includes "dialogue," because "the situation of women facing an unexpected pregnancy, the explosion of poverty, social marginalization and gender violence remain without a solution."
"We have an opportunity to look for new and creative solutions" so that no woman has to have an abortion, the bishops said, and they urged the Senate to develop alternative bills that can provide an answer to conflictive situations and that recognize "the value of every life and the value of conscience."
A debate that turns into "an ideological battle," they argue, "puts us farther away from the lives of concrete people." Trying to impose an ideology or interest while quieting those of others, the bishops wrote, "reproduces violence in the fabric of our society."
The bishops also offered a "mea culpa," acknowledging that their "poor pastoral work" became evident during recent times. According to them, those failures include not teaching integral sexual education in Catholic schools, not recognizing the "common dignity of a woman and a man," and not supporting women considering abortion or who've had one.
The bill approved by the Chamber of Deputies on Thursday is not the original proposal. Among the concessions offered to pro-life concerns is the fact that girls under 16 would need the consent of their parents or legal guardians to have an abortion.
In addition, pregnancies involving unborn children with malformations (including Down Syndrome) will only be allowed until week 14, while the previous bill contemplated the termination of these pregnancies until the ninth month. The change was made to address the fact that aborting babies with disabilities is to discriminate. However, by week 14 most women know if their baby might present difficulties.
The voted bill also introduced personal conscious objection, but institutions won't be allowed to do the same, so every hospital in the country would be required to provide "legal, free and safe abortion," regardless of them being public or private.
However, many of the other points pro-lifers objected to have remained, including article three, that says a woman can have an abortion until the ninth month if her pregnancy presents a risk to her "physical, psychological or social health." The latter includes a break-up or being fired.
The same applies to women who conceived after begin sexually abused.
Those defending the bill did so presenting it as a "health emergency," claiming that thousands of women in Argentina die product of clandestine abortions. However, the national health ministry released statistics showing that just 43 women died as a result of an abortion in 2016, though this total also includes women who died from a miscarriage.
Three times as many women died of causes related to the delivery of their babies, the statistics showed, and some 67 died because of pre-existent conditions including diabetes or high pressure.
– crux now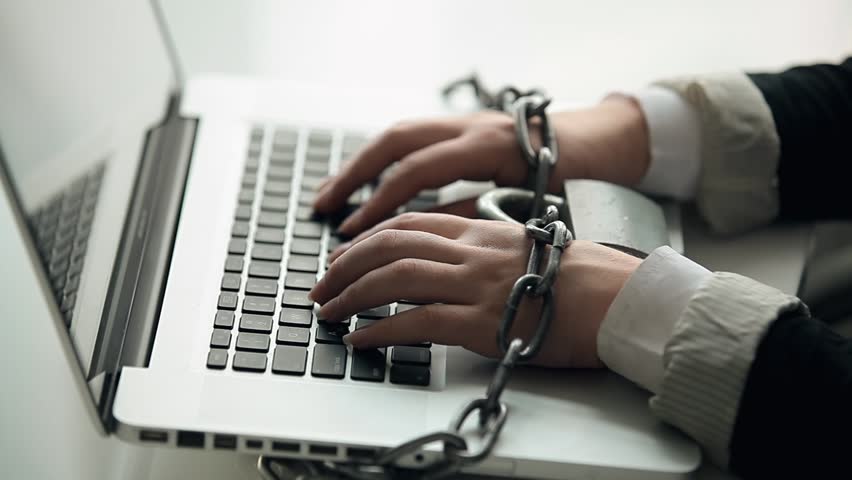 U.S., June 13, 2018: American conservative group the Family Research Council has released an analysis examining the harmful effects that pornography has on women who watch it, with addicts opening up about the downward-spiral such material sends them on.
"I'm not being dramatic when I say that one wrong click changed my life … I was instantly taken to a world of seeing men and women treating each other like animals, depicting abusive sex," one unnamed female addict from Alaska says in the recently released FRC analysis.
"What I saw shocked me, but I couldn't bring myself to click away from the site because of how the images made me feel. I started going back to it again and again and it quickly started to twist my perception of what was supposed to be love. The images were burned into my mind and I couldn't get them out."
The woman says that she was only 15 years old at the time and became scared of herself.
"I felt nothing; I felt like I couldn't fully care for people, for my body, for my mind, or for my heart. I just felt numb and hollow all the time. I viewed everyone around me, including myself, as objects. Nobody really mattered except for what I saw in porn," she says.
"I just want to let anyone else who is struggling with porn to know that you don't have to cry because you failed last night or today."
Patrina Mosley, director of Life, Culture and Women's Advocacy at FRC, who authored the analysis, warns that the influence of pornography is everywhere in society, with the internet allowing all kinds of material to be read and viewed in seconds.
According to her report, porn sites get more visitors each month than Netflix, Amazon, and Twitter combined. And 76 percent of 18- to 30-year-old American women report that they watch porn at least once a month.
Among Christian women, 15 percent admit to viewing porn at least once per month.
She also pointed to a study by the Journal of Adolescent Research, which found that close to half, or 49 percent of young adult women, believe that porn is an acceptable way of expressing sexuality.
What is more, a popular porn site found that search terms for porn tailored specifically for women have grown by 359 percent between 2016 and 2017.
Mosley argued that scientific research shows that porn has a negative impact on the brain, however, and pointed to other dangers, such as the abuse of women at the hands of traffickers and pimps.
"The pornography industry is highly unregulated, and often performers feel pressure to perform without condoms to remain employed, leaving them and others vulnerable to STD's and infections," she noted.
The FRC director positioned that as porn continues to become the go-to source for learning about sex for young people, more and more people are being given distorted views that promote "deviant sexual behaviors and attitudes."
"As Christians, we are the community that can turn against the tide of pornography and renew our sexual culture. If you have allowed porn to become a part of your life, today can be the start of a new life — the day you decide to purify your heart and mind by refusing to watch another second of it," she wrote.
"As more and more Christians are set free from porn and are transformed in our hearts and minds, the more we become a community that is able to set the standard for the culture at large.
"We have the power to determine whether or not pornography will have a market in our homes. If more and more people refuse to view porn, it will decrease the demand not only for pornography, but also for sex trafficking and prostitution."
Michael Tummillo, author, pastoral counselor and teacher, has also urged women and men to stay away from pornography.
"Why wouldn't a Christian run to her Christ and, instead, run into the arms of another lover like pornography? The answer is obvious: She doesn't know Him," Tummillo wrote in an article for MannaEXPRESS.
He said that such women "expect that sitting in a pew each time the door is opened and attending conferences, even reading Christian books, will all make their problem go away."
"It won't," he added. "Only Jesus has the power to do that."
– christian post