It's fairly common to ask children what they'd like to be when they grow up. I'd imagine most of us can still remember our answers to that question from when we were kids. An astronaut, a cowboy, a princess; when you're young, no dream is too fantastic. As you grow older though, your goals tend to change shape and become more realistic. Many of us simply dream of getting married, finding a good job, and raising a family in a nice home. Surely that's not an unreasonable thing to hope for?
Unfortunately, life doesn't always move in the direction we planned, and for Christians, this can be especially heartbreaking. We're told that God has a purpose for our lives, one to help us flourish and make us prosper (Psalm 37:18-19). Yet it's hard to keep faith when the best years of life are behind you, and still there's no spouse, no children, no home. Calley Sivils found herself contemplating this very subject in a recent article on DesiringGod. Sivils, who had always hoped to get married when she was younger, was troubled by her continued life as a single Christian. In the end, Sivils left her readers with a few important thoughts to consider when waiting on God. Below, you can find her abridged entries as well as some advice from another longtime single believer,
Make God the Treasure and Anchor of Your Life
"While we wait, we will be tempted to envy others. There are many people getting married today that are not following the Lord and have (sometimes flagrantly) disobeyed him in the process. Regardless, if Jesus is our greatest treasure, we do not obey in order to gain a husband or a wife, and we do not groan under the perceived unfairness of unrepentant people getting married."
"My purity is not for me. My wedding is not for me. Marriage (if it happens for me) will not be for me. All these things are for the Lord and for his glory, not for me so that my life turns out 'fairly. Instead of praying for fairness in this life, we pray with Jesus, "Not my will, but yours, be done" (Luke 22:42)."
Don't Be Afraid to Stand Alone
Truth be told, I think many of us are embarrassed to live a life of singleness. We're afraid of traveling, or even going to a movie, because these are things traditionally done in pairs. As a result, our day-to-day existence becomes dull as we wait for God to send us someone who will complete us. However, this is not a healthy mindset for believers to have. Before we take on the responsibility of marriage, work, or parenting, we must first cultivate our own courage and faith as individuals.
Our spouses and dreams should not become idols that compete with God. Instead, we should be able to stand as Christians who can live and rejoice in God regardless of our status in life.
Refuse to Settle for Someone Who Does Not Love Jesus
"While we wait, we will be tempted to settle. We should not draw comfort from the assurance that God has someone for each of us to marry. He may not. Even if he doesn't, or even if that person comes into our lives ten years late (by our schedule), that does not give us the right to rebel, disobey, or run away. None of us is entitled to marriage. I am not entitled to marriage."
"Our only constraint in seeking a spouse is to marry someone within the body of believers (2 Corinthians 6:14). It's a simple guideline, and yet so easy to compromise. But if we're to have marriages that glorify the eternal God at all, we cannot fall into the trap of setting aside faith, and basing our crushes and choices on temporal qualities like physical appearance or material wealth."
– cross walk
Iran, June 28, 2018: A 19-year-old Christian convert in Iran has described the abusive way in which she was treated by authorities as she was interrogated, with the questioning intently focused on trying to make her admit to "illicit" sexual relations with men.
Fatemeh Mohammadi, who served six months in the notorious Evin Prison for her faith, described how she was treated in a letter on Monday to the Human Rights Activists News Agency.
Mohammadi, who was sentenced by the Revolutionary Court in Tehran earlier this year on charges of "membership in evangelical groups," "engaging in Christian activities," and "acting against national security through propagating against the regime," says that she was repeatedly asked about sexual relations by officials.
She replied to them, "I have never been involved in any relationship; you are slandering me. What you are doing is not right or moral."
The young woman says that officials insisted they have evidence to prove their charges of sexual relations, but did not present any.
"No matter how much I insisted that I have never had a sexual relationship, they would not accept it," she said.
She was moved in and out of solitary confinement while multiple interrogators mocked her and continued questioning her about perceived immorality.
"I was feeling very sick during that session, and felt an excruciating pain in my chest; I could barely breathe and started to cough incessantly," Mohammadi shared.
"They attempted to force me to [falsely] confess to illicit sexual relations with men. At times, they pursued a line of questioning that would lead them to that conclusion. Their entire objective was to make this accusation stick and force me to make up a story about sexual relations for them to read and enjoy," she added.
"I could not imagine any other motivation for their actions, because sexual relations had nothing to do with my case."
Recalling her later experience in prison, Mohammadi said that she launched a dry hunger strike in order to be allowed to have a copy of the Bible, but despite her weakening condition, her request was rejected.
Although the Iranian government insists that it offers religious freedom, persecution watchdog groups and human rights agencies have said the Islamic regime is very hostile toward minorities, including Christians, Baha'is, and others.
Back in May, an Iranian court upheld the 10-year prison sentences of four Christians who were accused of "Zionist Christianity."
One of the Christians included Pastor Yousef Nadarkhani, who was previously sentenced to death for apostasy, before seeing the punishment overturned.
"The international community must press the government of Iran to uphold its constitutional and international obligation to ensure the full enjoyment of the right to freedom religion or belief for all of its citizens, regardless of their creed," warned at the time Christian Solidarity Worldwide's Chief Executive Mervyn Thomas, who said that Iran criminalizes Christian practice.
– christian post
Pakistan, June 27, 2018: Christians in a small village in Punjab are demanding the right to pray in their own church, two years after district authorities shut it down.
The local community, about 40 families in all, complain that the Full Gospel Assemblies Church in Nayya Sarabah, a village in Toba Tek Singh district, was sealed because of opposition by Muslims.
"Last month the police had us sign a document with which we had to agree to build a new church in a different place," Rev Samuel Taskeen reports to AsiaNews. "They forced us to remove all religious symbols from the present building and to use the church only as a residence and conduct prayers in our own homes, until the construction [of the new church] is completed."
At present, they pray at the homes of the faithful or in other locations. But to end the impasse and regain possession of their place of worship, Christians have a filed a writ petition to a higher court.
The last Christmas and Easter services were held in the home of Rafaqat Masih, counsellor of the Christian Union for Minorities. His uncle donated the 177 square metres where the church stands.
Rev Taskeen reports that "the man had no children and now the district commissioner claims that his land had been purchased with a ban on commercial or religious use. This is why we want to present the writ petition to the Lahore High Court because the Toba Tek Singh district administration is biased."
According to a police document, dated 31 May, "the church was built without a certificate of non-opposition. This has caused tensions between Muslim and Christian communities."
However, Shahzad Munshi, a Christian and a former member of the Punjab Provincial Assembly, accuses the district commissioner of discrimination.
"He is waiting for church clearance from the police when in fact he has the authority to call the police anytime. Surprisingly, the authorities have no objections to a mosque, a nearby plot reserved for a second mosque and a madrasah (Islamic school) that is under construction."
"Now they have withdrawn from finding a new place for the only church in the village. Praying is our fundamental right. This is a complete violation of the spirit of the Constitution and of our human rights. Pakistani Christians are being treated as criminals in their own homeland."
– asia news
Nigeria, June 28, 2018: Over 200 people, most of them believed to be Christians, were massacred over three days in Nigeria this past weekend, officials and church sources are saying, as the relentless bloodshed carried out by radicals continues.
The Christian Association of Nigeria said on Wednesday that the current death toll in the country's Middle Belt, based on attacks that began last Thursday and continued until Sunday, stands at 218.
Open Doors USA said that its partners on the ground have also reported more than 200 casualties.
The killings are a result of clashes between the radical Muslim Fulani herdsmen and local area farmers near the city of Jos, many of whom are Christians, though officials have not yet identified how many of the victims belong to each group.
Organizations representing the Fulani have denied that they are responsible for the attacks, AFP reported, though police say that the cattle-herders are indeed to blame.
Plateau State Governor Simon Lalong revealed that "sophisticated weapons" were used in the latest attacks on farmlands, which he said were "reflective of a terrorist invasion."
"It (the bloodshed) therefore demands a justified response like that which was undertaken to address the Boko Haram insurgency," he said, referring to the notorious terror group that has been carrying out raids since 2009.
CAN and other Christian bodies in Nigeria have continued to accuse the administration of President Muhammadu Buhari of failing to protect Christians, as hundreds upon hundreds of followers of Christ have been murdered this year.
Buhari, who is of a Fulani background, continued to defend himself despite the latest massacre, however.
"It is noteworthy that many Nigerians still acknowledge that despite the security challenges, this administration has made notable successes in the security sector," Buhari said.
He also insisted that he should not be blamed for the attacks of the herdsmen just because he "looks like one of them."
"There is some injustice in these aspersions," the president said.
Last week, Bosun Emmanuel, the secretary of National Christian Elders Forum, warned at a conference in Lagos that unless the massacres are stopped, Nigeria could lose its Christian population, which makes up nearly half the country, by 2043.
"Realistically speaking, Christianity is on the brink of extinction in Nigeria. The ascendancy of Sharia ideology in Nigeria rings the death toll for the Nigerian Church," Emmanuel said.
"In 2018, we can say in 25 years from now, we are facing the risk of being the last Christians in Nigeria. Therefore, Christians should be in the frontline of defending democracy in Nigeria," he added.
The Global Terrorism Index shows that between 2012 and 2016, Fulani extremists killed over 2,500 people in Nigeria. Attacks have significantly increased in 2017 and 2018.
– christian post
New Delhi, June 27, 2018: Christian leaders claim that India's Jharkhand state aims to sideline poor indigenous people who have converted to Christianity.
The state's legal officers on June 21 gave expert advice to the government that indigenous people who have converted to Christianity have lost their status to merit benefits that the Indian constitution guarantees for the social advancement of indigenous people.
Benefits such as job quotas, places in educational institutions and financial assistance for education are reserved for indigenous people following traditional religions. Conversion to Christianity makes them ineligible, the experts told the government, according to local Hindi newspapers.
The move by the state government, run by the pro-Hindu Bharatiya Janata Party (BJP), violates the principles of equality and freedom of religion, Christian leaders say.
"The constitution allowed such benefits for the socioeconomic uplift of these poor people. Their faith was not a criterion for this," said Bishop Vincent Barwa of Simdega, chairman of the Indian bishops' office for indigenous people.
Religion will become the basis to discriminate against people suffering disadvantages, the bishop said. It also sends a clear message that one should not change religion to Christianity, or change only to Hinduism, if one wants to enjoy state benefits, he said.
The hidden agenda is to target Christians because the government considers Christians the biggest threat as many are well educated and have begun questioning policies and programs, the Oraon tribal bishop said.
Jharkhand, under BJP rule since 2014, has witnessed a series of anti-Christian activities including Hindu hardliners banning Christian prayers and the entry of pastors to villages. Many Dalit and indigenous leaders allege that their communities are threatened with violence to dissuade them from becoming Christians.
Gladson Dungdung, an indigenous activist, said the state government is using divide-and-rule tactics. "It is aware that tribal people are slowly uniting, so the best method is to divide them in the name of religion," he said.
Father Vincent Ekka, who heads the department of tribal studies at the Indian Social Institute in New Delhi, found it "quite surprising" that the government was not ready to follow the constitution.
The Oraon Jesuit priest said the government was challenging the constitution and Supreme Court, which have clearly said that job quotas and other social benefits should not be decided on the basis of religion.
They are meant for socially poor people and have not been given in the name of any religion, he said.
Jharkhand has nine million tribal people who form 26 percent of the state's population of 33 million. About 1.5 million people in the state are Christians, at least half of them Catholics.
Indigenous people continue to live in poverty in villages. Their young people face a growing nexus of human trafficking and left-wing extremism.
Jharkhand was carved out of Bihar in 2000 purportedly to accelerate advancement of its indigenous people.
– ucan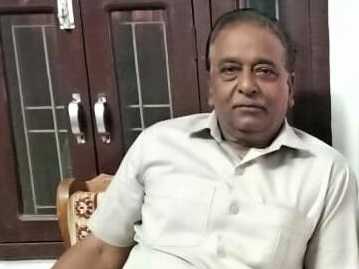 Uttar Pradesh, June 26, 2018: In Uttar Pradesh a Pentecostal pastor has been released on bail, after having been arrested on the false charge of having forcibly converted people to Christianity.
Rev. Dependra Prakash Maleywar was released yesterday after being held in custody since last June 18, when a group of Hindu extremists blamed him for extorting the conversion of 16 people. In reality, the Protestant Christian was stopped "while he was delivering a affidavit in court where the [neophytes] declared that the decision to change religion was their free choice".
The pastor's case broke out last week, when the police handcuffed him in the court yard of Sardhana Tehsil (district of Meerut) for alleged assault against some activists of the far-right Bajrang Dal Hindu group. The policemen acted following a complaint lodged by the local leader Milind Som. The latter said that he had been violently attacked by the Reverend after asking him for information on the documents he was to deliver. On the contrary, Sajan K George claims that the pastor Maleywar "was mistreated by angry extremists". In any case, the judges sentenced the Christian to 14 days in prison.
The affidavit is a mandatory document in the Indian states that have approved anti-conversion laws. This is a form filled out by the faithful who wishes to change their creed and countersigned by the priest, who certifies that the conversion was free, spontaneous and not induced. It is presented in court to the district tax collector, who examines and issues an opinion. "Even though in Uttar Pradesh the law does not exist  the pastor was still filling out the forms.
Unfortunately in secular India, in order to obtain a legal affidavit, one risks incurring the wrath of extreme right-wing forces. The pastor was mistreated and interrogated ferociously, but the case was opened against him. The Christian community is vulnerable and feels increasingly targeted [by attacks] and intimidation ".
– asia news
India, June 27, 2018: In a recent episode of Quantico, the plotline showed a terrorist as a Hindu, identified by the rudraksh beads he was wearing. A furore rose in India, and both ABC and Priyanka Chopra, the lead actress had to apologize. A few commentators however wondered why inappropriate depiction of other groups (read minorities, be it religious, linguistic or sexual) couldn't guarantee equal condemnation, or apologies.
In 1985, two young journalists, Clint C. Wilson and Félix Gutiérrez brought out a book titled 'Minorities and Media: Diversity and The End of Mass Communication.' Written post the discrimination they experienced in the newsrooms, the book tried to investigate the orientation of the mass media, its funding model and the treatment it meted out to the minorities in the States. (Blacks mostly, but also Native Americans and Latinos)
Although nearly half a century and half a globe separate the book from our present location, it is nevertheless a very useful tool to explain the coverage of minorities in India by the mainstream media. For starters, the funding model, combining artificially cheap prices and the advertising dependency to finance the deficit, remains the same. As the authors observes, Successful in doing so, it could charge higher prices to advertisers. The focus of the mainstream media would therefore be the largest organized social group, whom it could target (in the case of America, Whites), and whose views would gain preference over other groups. This is not to say that other groups were invisible in the media. However, 'their numbers were relatively insignificant compared with the White majority and, as a result, they were not considered important components of the mass audience.' And what was the treatment meted out to them?
'For the most part, the mass media treated groups not in the mass audience or mainstream by either ignoring them or stereotyping them in roles, such as Black Mammy, and Indian maid, a Latin lover or sinister Asian warlord. These characterizations of minorities were largely based on the perceptions and preconceptions of those outside the groups, rather than the realities of the groups themselves.'
The staple diet of a thriller Bollywood movie is to have a terrorist, who naturally sports a beard and a Muslim name. Positive and realistic portrayals are rare and mostly confined to independent cinema. The stereotype in the mainstream cinema has direct repercussions in the everyday life.
'In a media-dominated society…all of us depend on the media of communication to define and portray those things we have not experienced for ourselves. Thus, we "learn" about others through radio, television, movies, newspapers, and magazines. The portrayals and news coverage…can become a reality in our minds, especially if we have no personal experiences to balance them against.'
The 'intolerance' debate rose in India post-2014, the charge being led by many prominent personalities associated with both the news and the movie industry. The rising incidents of violence were blamed on the ruling dispensation. Curiously, there was little introspection on their own role in contributing to the stereotypes and misrepresentations that continue to fuel the hate factory to this day. "Muslims are being eliminated!" Shriek our concerned well-wishers in the media. But didn't their elimination begin much earlier, through the space and voice denied to them in the mainstream media?
Writing about the place of minorities in India, Dr. Ambedkar defined a minority as one facing social discrimination. Ambedkar's definition was not a numerical one; it instead focussed on a power minority. The dividing line between a majority and a minority was therefore educational condition, economic position and social standing. Except for Savarnas then, the vast majority (bahujans) constituted a power minority, while being a numerical majority.
This situation is reflected in the poor representation of these groups in the mainstream media. Upper caste Hindus, who constitute 16% of the Indian population, occupy 85% of the top positions in the national media. The share for Muslims is an abysmal 3%, even though they constitute 13.4% of the country's population. Of the 315 key decision-makers in the media, not even a single person belonged to the Scheduled Castes or Scheduled Tribes.
Recent remedial actions, as well as a flourishing niche websites for these groups to articulate their narratives are promising developments. But unless the structural lacunae of the mainstream media, that is their funding model, is fixed, the misrepresentation or underrepresentation of these groups will continue. Three weeks back, Cobrapost brought out the rot plaguing Indian media. We need to sit up and think what made its genesis possible in the first place.
– tcn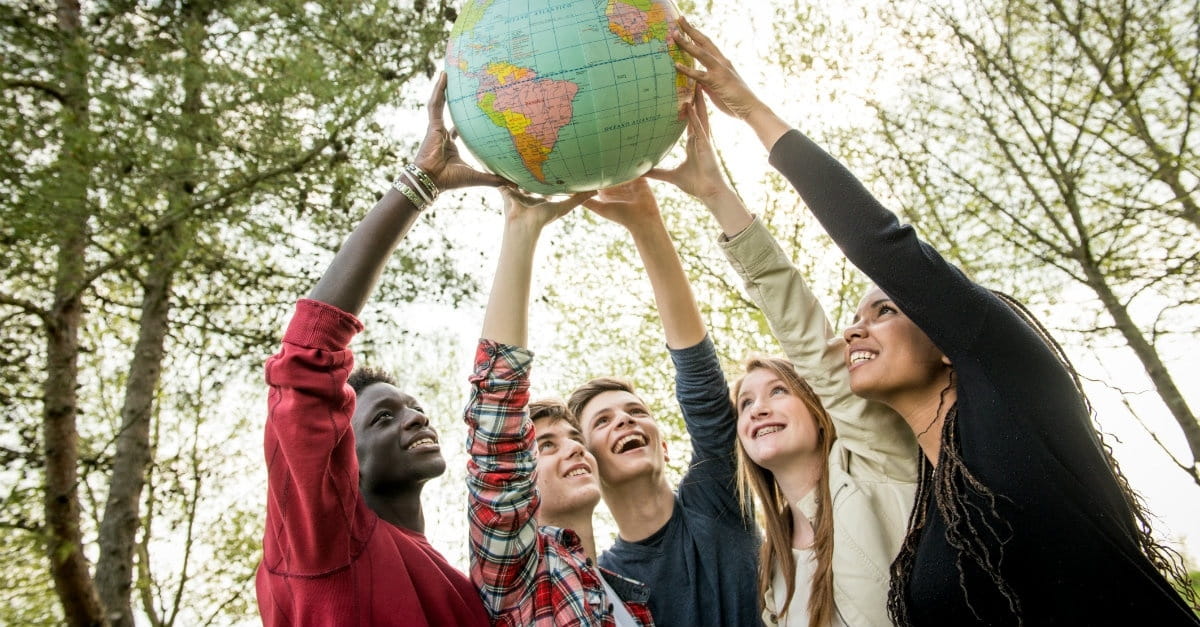 Nothing shakes your world like returning from a third world country that is riddled with disease and poverty. Nothing makes you question yourself, your motives, and your own sanity more than trying to blend your old worldview with your new. Nothing makes you want to raise compassionate children like meeting people the world has forgotten.
I have amazing kids. They are sweet and well-behaved (most days), but they are typical American children. They have too much. They want things instantly and easily. They think about themselves first.
They look a lot like their parents.
After returning from my heartbreaking and hopeful trip to Africa, I knew I had to change the way we lived. I wasn't motivated by guilt; I was moved by compassion. My kids love to play follow the leader. They follow their parents. We've just been showing them the American view: bigger houses, nicer cars, more toys, and fitting God into all that stuff.
On a Saturday, I explained to my kids that we would be giving up the occasional house cleaner who made our life easier. I taught them to clean toilets. "Why are we doing this again?" my daughter asked. I pointed to the faces of the four children we were sponsoring through Compassion International, smiling down from their pictures on our refrigerator.
She wiped a strand of hair from her eyes, nodded, and went back to scrubbing. She stopped and said thoughtfully, "Mom, I'd like to fill the front of our refrigerator with pictures of children from all over the world."
It turns out my children were just waiting for their leaders to show them the world. They love praying for a new country at dinner every night. They can't wait to write to the kids we sponsor. They understand the choice to buy secondhand clothes and less stuff so that we can make our money matter more.
I thought the changes we made in our home would be hard for my kids. I thought there might be resistance. But they love the view and the pictures on our refrigerator.
"Religion that God our father accepts as pure and faultless is this: to look after orphans and widows in their distress and to keep oneself from being polluted by the world." (James 1:27)
– cross walk
Pakistan, June 26, 2018: A Pakistani Christian was beaten to death after he confronted police officers who tried to extort money from his family. Waqas Masih, 25, was killed on 29 May in the courtyard of his uncle's home in the Punjab.
Three policemen stormed the house and accused Waqas and several members of his family of being drug dealers. They stated they had come to raid the house to search for narcotics. According to reports, the three policemen have a reputation in the neighbourhood for blackmailing the poor and vulnerable.
Waqas confronted the officers and a scuffle broke out. The policemen then threatened to file false charges against the Christians.
When Waqas tried to run, the officers chased after him. He was punched, kicked and beaten to death with rifle butts. When his cousins tried to intervene the police threatened them. They left Waqas' body in the street and then told his uncle that he should check on him, because he was "pretending" to be hurt.
The officers were eventually arrested after the Christian community announced they planned to protest. But at the time of writing, Waqas' family are being pressured to agree to a "reconciliation" by police.
– global christian news
U.S., June 22, 2018: New research reveals that religious hostility is on the rise globally, as government-sponsored restrictions and non-state actor assaults on religious practice have grown for the second year in a row.
The Pew Research Center's ninth annual study, which was released Thursday, on restrictions on religion around the world charted the direction of religious freedom in 198 countries in 2016, and found a notable overall increase from 2015. Whether from government decrees hostile to religious faith or terror groups committing atrocities against religious minorities in their societies, antagonism toward people because of their religion is trending upward.
"More than a quarter (28%) of countries had 'high' or 'very high' levels of government restrictions on religion in 2016, an increase from 25% the year before. This is the largest share of countries in these categories since 2013," the report reads.
Nations in these categories scored at least a 4.5 on the Government Restrictions Index, a 10-point scale based on 20 indicators of state policies against religious expression ranging from everything like bans on evangelism to outright physical assaults on religious communities. The landlocked Southeast Asian nation of Laos moved into the "very high" ranking in 2016, for example, because of a new policy that allows the government to halt any religious activity it deems as a threat to its customs or laws.
The percentage of nations who had "high" or "very high" social hostilities involving religion stayed about the same at 27 percent, according to the study. Like the Government Restrictions Index, the Social Hostilities Index the researchers used is a 10-point scale measuring over a dozen social hostilities like inter-religious tension and religion-related terrorism. Countries who scored at least a 3.6 on this scale were classified as "high" or "very high" depending on how they ranked in the other categories measured.
In approximately 10 percent of countries where growing religious hostility and restrictions could be found, the sponsors of it employed overtly nationalist rhetoric, where one's religion was regarded as somehow detrimental to the nation as a whole.
"[Sixteen percent] of countries in the report had organized social groups that used nationalist rhetoric against religious minorities in the country, an increase from 14% in 2015," Pew's Katayoung Kishi noted.
The most targeted religious groups for harassment by government or social groups were Christians and Muslims, the two largest religious groups in the world. Christians faced an uptick in overall social hostility and governemt restrictions in 144 nations in 2016, Muslims in 142 countries.
Egypt, Russia, India, Indonesia and Turkey had the highest overall levels of religious restrictions among the 25 most populous nations on earth. China, which as of 2016 is home to approximately 1.38 billion people, had the highest levels of government restrictions on religion. India, which has a population of 1.32 billion, had the highest levels of social hostilities involving religion.
"Both countries had the highest levels of restrictions in these respective categories, not only among the 25 most populous countries but also in the world at large."
– christian post