Secunderabad, June 15, 2018: Leaders from various religions in Telangana have pledge to do all in their might to prevent child marriages after listening to severity of the social problem at a conclave.
"Around 15 million girl children are married off every year worldwide. This works out to a child marriage every two seconds," said Montfort Brother Varghese Theckanath, president of Interfaith Forum for Social Change (IFSC) that joined other NGOs to organize a state level interfaith conclave at Secunderabad.
The June 13 conclave focused on coordinated efforts of religious communities to prevent child marriage and promotion of secondary education.
"It is time religious leaders left their religious spaces to play their transformative role in society as changemakers to help humanity attain their fullness of life," Brother Theckanath said while asserting that the leaders of faith communities must step in to change traditions and customs that come in the way of preventing child marriages.
The Brother promised that the Interfaith Forum will play an active role to bring together religious leaders of all hues to attain the goal of eradicating child marriages.
The conclave was the joint effort of Mahita and Plan India along with the IFSC under the aegis of Girls Advocacy Alliance.
Mahita is a team of individuals who formed a group in 1995 to initiate development interventions in the urban slums of Hyderabad. Plan India is a nationally registered not for profit organisation striving to advance children's rights and equality for girls, thus creating a lasting impact in the lives of vulnerable and excluded children and their communities.
Speaking on the occasion Yerrola Srinivas Garu, chairperson of the Telangana State SC/ST Commission, asserted that the prevention of child marriage is responsibility of every individual.
"We should, individually and collectively as community, fight against this evil. Education is the best means to do it," he said. He highlighted steps taken by the state government to prevent child marriages through schemes such as Kalyana Lakshmi and Shaadi Mubarak that supports young girls from socially backward and minority communities to the tune of 100,000 rupees if they are married after attaining the legal age of 18 years.
Speaking on the occasion, Ramesh Sekhar Reddy, director of Mahita, stated that Girls Advocacy Alliance, an NGO Collective has been working in the different districts of Telangana with religious leaders to sensitize their communities on the issues of child marriages and education for girls.
But an event of such dimension at the state level is a first of its kind. He said society at large counts on the Interfaith Forum for Social Change to take the campaign forward so that before long the Telangana state will record zero level of child marriages.
The religious leaders who attended the conclave are: Harikishan ji of the Arya Samaj, Sister Anjali, head of the Brahma Kumaris, Ashish Barua, a prominent Buddhist leader, Brother K M Joseph, former assistant general of the Montfort Brothers, Moulana Syed Nasir Hussain Hyder Aga, senior Shia Muslim leader, Maneck Daruwala, leader of the Secunderabad Fire Temple, Raminder Kaur (religious preacher from the Sikh community), Jain Ratan K M Jhabak, chief priest of the Jain Temple, Bishop Pushpa Lalitha, first woman prelate of the Church of South India, and Sri Sri Seetharamacharyulu of the Shaivaite Community.
They promised their "total and unreserved commitment" to prevent child marriages in Telangana.
A poster on prevention of child marriages by faith leaders was released on the occasion.
– matters india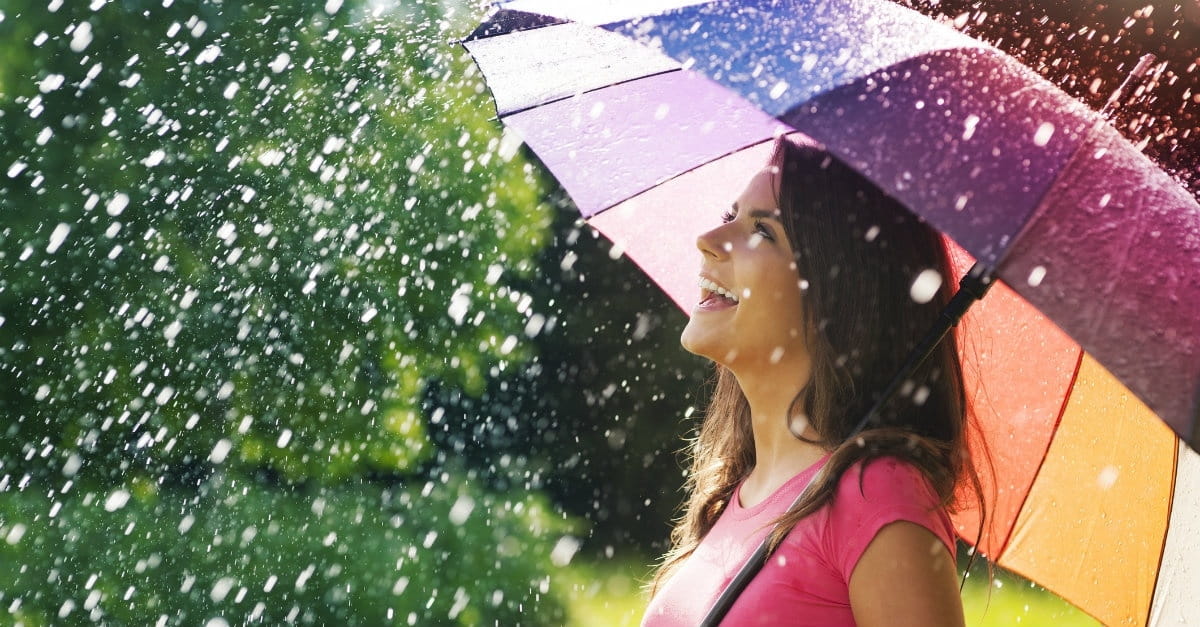 In her new book, Love Your Life, Not Theirs: 7 Money Habits for Living the Life You Want (released October 3), Rachel Cruze spotlights the danger of comparison living. It's a trap that leads nowhere worth going.
The Cure for Comparisons
Too many people allow cultural expectations—that is, other people—to dictate their own values and family priorities. I've been there too. I know it's an empty and endless battle to try to keep up. You feel like a hamster on a wheel, running as hard and fast as you can and ultimately going nowhere. Doing that for a lifetime will leave you completely exhausted. But your life doesn't have to look like that. There is hope; there is an antidote. There is one and only one cure to comparison living, and that is contentment.
What Contentment Looks Like
In our book Smart Money Smart Kids, my dad and I make the point that content people don't always have the best of everything, but they make the best of everything. Contentment isn't a place you get to financially; it's a place you get to emotionally and spiritually. It's a peace in your spirit that knows what you have, no matter how much or how little, is enough. Contentment is the inner determination to be happy and fulfilled wherever you are with whatever you have. The Apostle Paul put it like this: "I have learned to be content whatever the circumstances" (Philippians 4:11 NIV). And, yes, I know this is a lot easier said than done.
I wish I could give you specific steps to take to guarantee your contentment, but I can't. I will tell you the two big secrets to living a contented life, but before we get there, let's take a look at what a content person looks like. You may realize that you have some of these people around you already. You may even realize that you are one yourself!
Content People Are Satisfied
Contentment allows you to be in a state of joy and satisfaction. You are happy with where you are in life. That doesn't mean you don't have goals for the future or that you aren't working toward being a better person tomorrow than you are today. It definitely doesn't mean that you're stagnant or apathetic, or that you're choosing to sit around and do nothing new, exciting, and challenging with your life. It just means that you have a peace about your life and a sincere enjoyment about what you have today without basing all your happiness on what you hope to achieve tomorrow.
Since we're talking about comparisons, I will give you one big tip here: It's almost impossible to be satisfied with your own life if you're constantly looking at what someone else has. If you're struggling to appreciate the blessings in your life and if you're constantly distracted by the #blessings of other people, it may be time to put some blinders on for a little while.
Shut off the social networks. Stop strolling through the mall. Spend that time and energy focusing on how much you truly have. Look at your family, your friends, your home, your job, and all the things in your life that really matter. Then rejoice in all you have.
– cross walk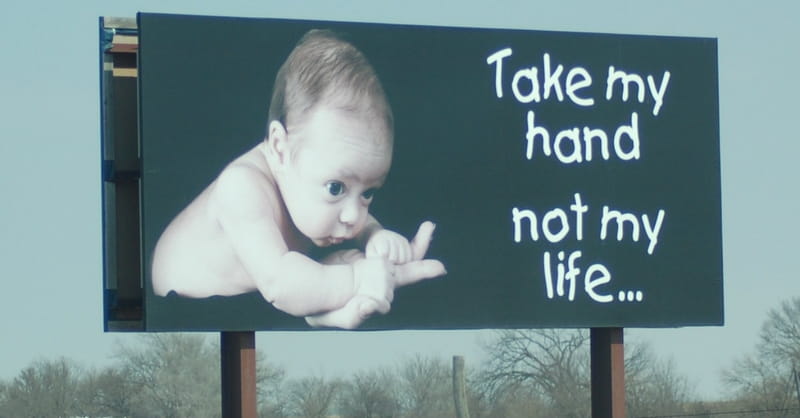 Argentina, June 14, 2018: Argentina's lower chamber on Thursday approved a bill that would legalize abortion until the ninth month of pregnancy under certain conditions, would allow a pregnant teenager over 16 to obtain an abortion without the knowledge of her parents, and would force Catholic hospitals to perform abortions.
The bill now passes to Argentina's senate, where approval appears uncertain. President Mauricio Macri, who's said he's against abortion, has announced he wouldn't veto it if it were to pass.
Soon after Thursday's vote, local bishops released a statement saying that the decision "hurts us as Argentines," but vowed not to give up in their attempts to protect the lives of the mother and unborn child.
"The hurt for the forgetting and the exclusion of the innocents must be transformed into strength and hope, to continue fighting for the dignity of human life," said a statement released by the bishops' commission for Laity and Family.
The vote went 129 in favor of the abortion bill with 125 against, and one person abstained. It came after 21 hours of debate, during which time most informal counts had the "no" side slightly ahead until three legislators changed their minds.
Pro-lifers say they're ahead in the Senate, but they also expressed the same confidence about the lower chamber.
In the statement released on Thursday, the bishops also said they will continue to proclaim the need for a legislative debate that includes "dialogue," because "the situation of women facing an unexpected pregnancy, the explosion of poverty, social marginalization and gender violence remain without a solution."
"We have an opportunity to look for new and creative solutions" so that no woman has to have an abortion, the bishops said, and they urged the Senate to develop alternative bills that can provide an answer to conflictive situations and that recognize "the value of every life and the value of conscience."
A debate that turns into "an ideological battle," they argue, "puts us farther away from the lives of concrete people." Trying to impose an ideology or interest while quieting those of others, the bishops wrote, "reproduces violence in the fabric of our society."
The bishops also offered a "mea culpa," acknowledging that their "poor pastoral work" became evident during recent times. According to them, those failures include not teaching integral sexual education in Catholic schools, not recognizing the "common dignity of a woman and a man," and not supporting women considering abortion or who've had one.
The bill approved by the Chamber of Deputies on Thursday is not the original proposal. Among the concessions offered to pro-life concerns is the fact that girls under 16 would need the consent of their parents or legal guardians to have an abortion.
In addition, pregnancies involving unborn children with malformations (including Down Syndrome) will only be allowed until week 14, while the previous bill contemplated the termination of these pregnancies until the ninth month. The change was made to address the fact that aborting babies with disabilities is to discriminate. However, by week 14 most women know if their baby might present difficulties.
The voted bill also introduced personal conscious objection, but institutions won't be allowed to do the same, so every hospital in the country would be required to provide "legal, free and safe abortion," regardless of them being public or private.
However, many of the other points pro-lifers objected to have remained, including article three, that says a woman can have an abortion until the ninth month if her pregnancy presents a risk to her "physical, psychological or social health." The latter includes a break-up or being fired.
The same applies to women who conceived after begin sexually abused.
Those defending the bill did so presenting it as a "health emergency," claiming that thousands of women in Argentina die product of clandestine abortions. However, the national health ministry released statistics showing that just 43 women died as a result of an abortion in 2016, though this total also includes women who died from a miscarriage.
Three times as many women died of causes related to the delivery of their babies, the statistics showed, and some 67 died because of pre-existent conditions including diabetes or high pressure.
– crux now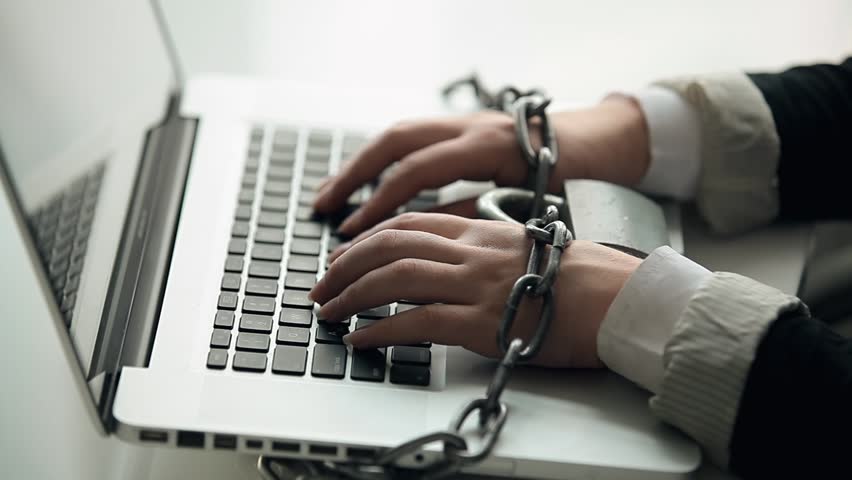 U.S., June 13, 2018: American conservative group the Family Research Council has released an analysis examining the harmful effects that pornography has on women who watch it, with addicts opening up about the downward-spiral such material sends them on.
"I'm not being dramatic when I say that one wrong click changed my life … I was instantly taken to a world of seeing men and women treating each other like animals, depicting abusive sex," one unnamed female addict from Alaska says in the recently released FRC analysis.
"What I saw shocked me, but I couldn't bring myself to click away from the site because of how the images made me feel. I started going back to it again and again and it quickly started to twist my perception of what was supposed to be love. The images were burned into my mind and I couldn't get them out."
The woman says that she was only 15 years old at the time and became scared of herself.
"I felt nothing; I felt like I couldn't fully care for people, for my body, for my mind, or for my heart. I just felt numb and hollow all the time. I viewed everyone around me, including myself, as objects. Nobody really mattered except for what I saw in porn," she says.
"I just want to let anyone else who is struggling with porn to know that you don't have to cry because you failed last night or today."
Patrina Mosley, director of Life, Culture and Women's Advocacy at FRC, who authored the analysis, warns that the influence of pornography is everywhere in society, with the internet allowing all kinds of material to be read and viewed in seconds.
According to her report, porn sites get more visitors each month than Netflix, Amazon, and Twitter combined. And 76 percent of 18- to 30-year-old American women report that they watch porn at least once a month.
Among Christian women, 15 percent admit to viewing porn at least once per month.
She also pointed to a study by the Journal of Adolescent Research, which found that close to half, or 49 percent of young adult women, believe that porn is an acceptable way of expressing sexuality.
What is more, a popular porn site found that search terms for porn tailored specifically for women have grown by 359 percent between 2016 and 2017.
Mosley argued that scientific research shows that porn has a negative impact on the brain, however, and pointed to other dangers, such as the abuse of women at the hands of traffickers and pimps.
"The pornography industry is highly unregulated, and often performers feel pressure to perform without condoms to remain employed, leaving them and others vulnerable to STD's and infections," she noted.
The FRC director positioned that as porn continues to become the go-to source for learning about sex for young people, more and more people are being given distorted views that promote "deviant sexual behaviors and attitudes."
"As Christians, we are the community that can turn against the tide of pornography and renew our sexual culture. If you have allowed porn to become a part of your life, today can be the start of a new life — the day you decide to purify your heart and mind by refusing to watch another second of it," she wrote.
"As more and more Christians are set free from porn and are transformed in our hearts and minds, the more we become a community that is able to set the standard for the culture at large.
"We have the power to determine whether or not pornography will have a market in our homes. If more and more people refuse to view porn, it will decrease the demand not only for pornography, but also for sex trafficking and prostitution."
Michael Tummillo, author, pastoral counselor and teacher, has also urged women and men to stay away from pornography.
"Why wouldn't a Christian run to her Christ and, instead, run into the arms of another lover like pornography? The answer is obvious: She doesn't know Him," Tummillo wrote in an article for MannaEXPRESS.
He said that such women "expect that sitting in a pew each time the door is opened and attending conferences, even reading Christian books, will all make their problem go away."
"It won't," he added. "Only Jesus has the power to do that."
– christian post
China, June 13, 2018: Police raided a church in Sichuan province, China, detaining 17 Christians, including the pastor and his wife, prior to a memorial prayer session.
Dozens of officers stormed the Early Rain Covenant Church in Chengdu on Monday 4 June, reportedly to prevent a service marking the anniversary of the Tiananmen Square shootings. Police said the church was not approved or registered and had no right to organise religious activities.
Up to 200 Christians, including children, had been detained in an earlier raid at the church on 12 May, prior a memorial for the 10th anniversary of the Sichuan earthquake which killed 87,600 people. The church had been a centre for aid for earthquake victims.
The US State Department said in a statement following the May raid: "We are deeply concerned by the Chinese government's reported harassment of the Early Rain Covenant Church." It added that the US government joined members in mourning the victims of the disaster.
The church is one of the most prominent "house churches" in China, with around 700 Christians meeting in a converted office space each Sunday. In 2009, the authorities attempted to clampdown on its services, but Pastor Wang Yi, a former human rights lawyer, appealed eviction charges, causing them to be withdrawn.
A church member said it was the first time the church had been raided on the day of the Tiananmen anniversary itself.
– global christian news
Jharkhand, June 13, 2018: Two Muslims were beaten to death by villagers in Jharkhand's Godda district on Wednesday after being accused of cattle theft, police said. Four people have been arrested.
According to police, Murtaza and his brother Chiraguddin were caught red-handed while stealing buffaloes at Bannkatti village of Godda, around 500 km from Ranchi, and villagers, who gathered at the spot, thrashed them brutally. Both died on the spot.
However, their father has claimed that they were cattle traders.
– ucan
Bhubaneswar, June 14, 2018: The Catholic Church in Odisha plans to invite all cardinals, archbishops and bishops of India to commemorate the tenth anniversary of the persecution of Christian in the Kandhamal district of the eastern Indian state.
The Church expects all prelates along with hundreds of priests and nuns from all over India at the solemn Mass on August 25 on the St Joseph's School Ground in Bhubaneswar, the state capital.
"We are persecuted but not abandoned, knocked down but not crushed," says a message from Archbishop John Barwa of Cuttack-Bhubaneswar, the chief organizer of the program.
The Catholic Bishops' Conference of India will also collaborate with the program, says the prelate in the June issue of the archdiocesan official circular.
Archbishop Barwa says the Church has experienced God's powerful presence and accompaniment during all hardships and persecutions down the centuries. Everything happens for a purpose, said the Divine Word prelate, who added, "Let's pray for the outpouring of the Holy Spirit upon the persecuted Christians of Kandhamal and for their continuous growth in faith."
Kandhamal, a district in Odisha, witnessed the worst anti-Christian violence in modern Indian history. The community experienced violence during Christmas season in 2007 and again in the second half of 2008.
Around 100 people lost their lives and more 56,000 people were rendered homeless in the violence that began on August 25, 2008, and lasted for a few months. Thousands of houses and hundreds of churches and Church institutions were destroyed in the mayhem.
"Let us rise up from the ashes of 2008 Kandhamal riot. As we complete 10 years of the Kandhamal violence, we are planning to pray in the name of the Kandhamal Church," Archbishop Barwa said.
The prelate said at the commemorative Mass on August 25 the Indian Church will pay homage to the Kandhamal martyrs, who inspire and encourage Christians in the country to witness their faith at all times.
The program, the prelate says, will help bring spiritual renewal for the Odisha Church and produce more devout Christians from Kandhamal. After the Kandhamal violence, hundreds of young people from the region have joined seminaries and convents to dedicate their lives to serve society and the Church.
"I also urge you to pray unceasingly for the cause of the martyrs of Kandhamal. May St. Thomas, the patron saint of the Archdiocese intercede for us to be healed of our wounds and live in harmony and peace as brothers and sisters, children of the One God," Archbishop Barwa prayed.
– matters india
Hyderabad, June 13, 2018: Eight months after India's Supreme Court banned verbal divorce practiced by Muslims, the custom still continues in some states.
In August 2017, the Supreme Court called the practice of triple talaq "un-Islamic, arbitrary and unconstitutional." Following the court direction, the pro-Hindu Bharatiya Janata Party (BJP) introduced a bill to ban it that was passed in the lower house of parliament last December.
But it was stalled in the upper house after opposition parties were divided on several aspects of the legislation amid criticism that the government was targeting the Muslim community.
"The triple talaq issue is not about faith. It is about gender equality and justice," Union Minister Ravi Shankar Prasad told a function in Hyderabad city last week.
In several states, especially Uttar Pradesh and Telangala, the practice continues, the minister said as he called for support from opposition parties to help the bill become law.
The BJP, which initiated the bill, has accused opposition parties of opposing the bill for political reasons because they are afraid of losing votes from India's 172 million Muslims.
The opposition has criticized the ruling party for not considering amendments to make the law milder in line with the sensitivities of Muslims.
Several local political parties have faced immense pressure from religious groups in their constituencies to turn down the bill, which stipulates a three-year jail term for offenders.
Reports say at least 22 Islamic countries have banned triple talaq, which was traditionally supposed to be done over a period of three to four months to allow married couples to attempt reconciliation.
However, it became common to complete the process in one go, saying the Arabic word talaq (divorce) three times to obtain an instant separation. Some people even used social media and email for such divorces.
Several Muslim groups, including the All India Muslim Personal Law Board, have challenged the government's authority to criminalize a religious practice.
Some groups also view the proposed law as an intentional attack on the religious freedom of Muslims by the pro-Hindu BJP.
"The government move is wrong," said Mateenuddin Quadari, a member of the All India Muslim Personal Law Board in Telangana state.
He said the practice is now rare because "only some uneducated people do that." Problems such as these should be resolved within the community, Quadari said
Rights activist Jameela Nishat of Telangana capital Hyderabad said several women divorced by triple talaq have approached her to seek help. "But since there is no law, we are helpless," she said.
The chief quazi or Muslim religious body that approves marriages and divorces in Hyderabad has stopped considering triple talaq as a valid form of divorce, Nishat said.
Muslim men have reportedly even used postcards, newspaper advertisements and text messages to say talaq three times to get a divorce, in most cases without even giving any notice to their wives.
Nishat said surveys show that more than 90 percent of women do not get any compensation in such divorces. Most women are also opposed to the practice.
– ucan
One awe-inspiring privilege of parenting teens is you get to see a work of art in progress. You can take part in mentoring a young person as he grows and develops.
God calls us to cherish and encourage our children, yet parenting teens is a hard job; sometimes we experience stress, anger, and frustration. In the heat of a crazy moment, we might say things without thinking that tear our kids down. We need to remember our words hold tremendous power over them.
As I write this article, I realize how many times I've said things I shouldn't to my teens. As you read these words, you may see some things you've said too.
Proverbs 12:18 offers us an admonition and a hope: "The words of the reckless pierce like swords, but the tongue of the wise brings healing."
Here's one way our words can bring healing: when we say something we shouldn't, let's admit it and ask for forgiveness. I've discovered this improves my relationship with my kids almost more than anything. Remember that as you read these 10 statements.
1. I don't have time for you.
Of course, most parents wouldn't say, "I don't have time for you" point blank, but let's think about the message we communicate to our teens when we look at our phones while they're talking to us, work in the evenings during their free time, or cancel plans we've made with them.
Our kids will ask us to take them to the mall, help them with a project, or watch a silly YouTube video. They might ask to talk while we're on the verge of finishing an important project or falling into bed exhausted at 11:00 p.m. Whenever possible, let's show interest in them by making time to talk, attend their sports events, or listen to a song together.
An important message our teens need from us is "You're important to me, and I love spending time with you."
2. I'm disappointed in you.
Sometimes you'll feel let down when your teen makes mistakes. However, the words, "I'm disappointed in you" place a heavy burden over our young people's shoulders because more than anything, they want love and affirmation from us. They need to know we still approve of them as people even though we don't like what they did.
Here are alternative things to say:
"I wish you hadn't done that."
"How do you feel about this?"
"What might have been a better way to handle it?"
"What do you think is a good way forward?"
3. I told you so.
Our kids sometimes ask for advice and then do the opposite of what we recommend. Remember how you did that with your parents? I'd be the first to admit this drives me stark raving mad, but I'm learning to let go of control. Remembering what it was like to be a teen myself helps me be more gracious when my kids apparently need to learn things by making mistakes for themselves.
The words "I told you so" sound just as self-righteous to our kids as they do to us. I'm trying instead to breathe deep, bite my lips, and say, "Hey, I'm sorry about that" when my kids experience negative consequences after throwing my advice out the window.
4. Do you think you are _______ enough for that?
Sometimes our kids will set goals that seem unrealistic, and we want to protect them from disappointment. For example, a young woman who sings beautifully told me she once dreamed of applying to a Fine Arts Conservatory. Yet her father discouraged her by asking, "Do you think your voice is good enough for that?" Years later, she remembers his words and wonders what might have happened if she'd tried. Perhaps her dad could have offered to pay for a few voice lessons instead. She might have gotten accepted, but even if not, today she'd have the memory of her dad's support.
Ultimately, we have no way of knowing what our teens can accomplish until they try. Let's seek to help them achieve their goals when they aim high, instead of discouraging them from trying.
5. Have you gained weight?
Teens are ultra-sensitive about their appearance. The simple question "Have you gained weight?" can send a young woman on a spiral of insecurity. She'll look in the mirror and see 20 pounds more than she actually weighs.
Eating disorders are rampant among teens, especially girls. If you notice your teen gaining weight, you'd be wise to stress exercise and healthy eating without emphasizing the fact that you've noticed she's gained weight.
6. Just trust God.
My kids will tell you I've said this. When someone's going through a hard time, of course we want to encourage them to trust God, but we can't use these words as a Band-aid to slap on our teens' hurts and make them go away.
If we say, "Let's trust God" too soon, before taking time to really listen to their struggles, our kids might feel we think their problems aren't valid. They may even feel guilty for struggling. Let's make sure we listen well before attempting to share spiritual truth or encouragement.
7. You're driving me crazy.
Let's face it: our kids will drive us crazy. They'll run out of gas, lose their keys, skip class, take our makeup, wear our clothes, track mud in the house, break the microwave, and spill Coca-Cola all over the carpet. Sometimes the question, "Are you trying to drive me crazy?" comes to mind, followed by "Can't you do anything right?"
Such questions and statements are better left unsaid. Take a deep breath. Relax. Say things like:
"It was just a mistake."
"How can we fix this?"
"Could you help?"
8. This is just a phase you're going through.
My teen daughter finds this phrase exasperating. When older kids are depressed, discouraged, or struggling with school, parents try to help them gain perspective on their problems. We want them to know their problems won't last forever, but saying "This is just a phase" might communicate that we don't take them or their challenges seriously.
If your teen tells you He doesn't believe in God anymore, or he's decided he's gay, seek to listen first, show your love for him as a person, and gently communicate your views.
9. Why can't you be more like your brother?
Any parent with more than one child has no doubt discovered they can be as different from each other as day and night. We need to give our kids the freedom to be themselves without living under the shadow of a sibling. Sometimes we can inadvertently communicate that we're comparing our kids by saying things like:
"Your sister never did that."
"Your brother always did his homework on Sundays."
"You're the creative one of the family. She's good with numbers."
10. Don't say anything you won't follow through on.
Our teens need to know they can rely on us, so let's not say we'll take them somewhere and then change our minds. We can't plan a family date and then say yes when our boss or friend proposes an alternate plan. This means looking at our schedules and thinking carefully before committing to something. Of course emergencies can change our plans, but let's make those the exception rather than the rule.
We want our kids to trust us, so let's be careful not to say anything we won't follow through on.
– cross walk
China, June 11, 2018: Communist officials in China's Henan province have reportedly destroyed the major Way of the Cross pilgrimage site, and have also removed images of Jesus Christ.
ucan reported that the demolition of the Catholic holy site took place last week in Tianjiajing village of Anyang Diocese.
Bishop Joseph Zhang Yinlin of Anyang was apparently told one month ago that the Way of the Cross must be brought down, but was not provided a reason for the decision.
As Catholic News Agency explains, the Way of the Cross pilgrimage leads to the sanctuary of Our Lady of Mount Carmel. For over 100 years, thousands of pilgrims have traveled annually from nearby provinces on July 16, though the government has attempted to limit the number of pilgrims each year.
It was built in 1903-05 as a means to thank the Virgin Mary for helping missionaries during the Boxer rebellion in 1900.
As many as 10,000 people are said to have visited the shrine on July 16, 1986.
A source, who wasn't named, shared what happened on the evening of June 5:
"Excavators and pickup trucks were driven to the site at night because authorities feared there would be too many church members in the daytime," the man said.
Local nuns are said to have taken photographs and videos of the demolition.
Religious sources said that the Communist party's policy seeks to "allow Catholicism to exist but not develop."
Christians have been facing rising persecution in Henan and across China in the last several years, with hundreds of church rooftop crosses demolished in what the government says is building code violations, though activists have argued is an attempt to stifle the growth of the faith.
Followers of Jesus in China have cried out for prayers, warning in April that Communist authorities are intensifying their campaign against them, targeting both officially sanctioned churches and underground congregations.
"The condition is deteriorating, but the obstacles tie the house churches together and direct them to God," a believer named Li from a house church in Nanyang told watchdog group ChinaAid at the time.
Of particular concern has been China's revised Religious Affairs Regulations document that came into effect February 1, placing further restrictions on the lives of citizens and believers.
Government officials have said that they want Chinese faith communities to move "to the direction of localizing the religion, practice the core values of socialism, develop and expand the fine Chinese tradition and actively explore the religious thought which accords with China's national circumstances."
The Communist party has also previously targeted images and photos of Jesus.
Back in November 2017, officials told thousands of villagers in southeastern China that if they want assistance with poverty and illness relief, they must replace their posters of Christ with photographs of Chinese President Xi Jinping.
– christian post