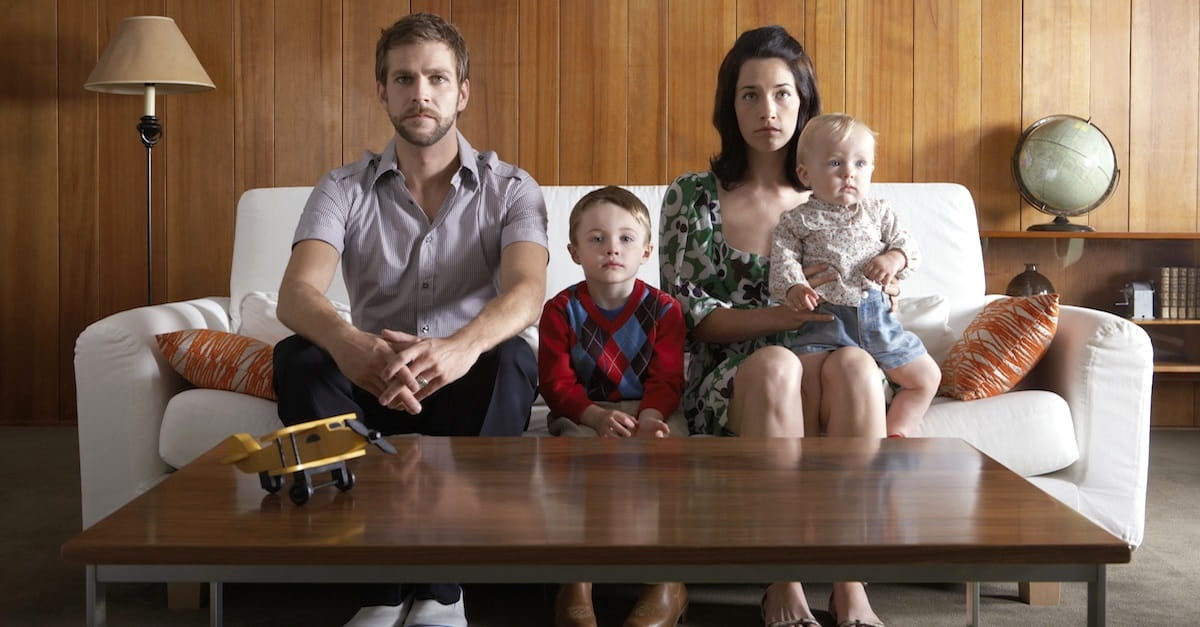 School is underway, and you're concerned about your son or daughter. Perhaps you're seeing failing grades, anxiety over the workload, or spiraling self-esteem. Although kids will feel a full-range of emotions during their school-age years, if your child's personality and confidence about school teeter toward the worrisome or dangerous, take a closer look into the situation and determine whether or not your child's school is a good fit.
I have been in this spot several times, which always prompted us to advocate for change within our child's school or look for better options. I know the nights of sleep you're losing over this decision, the prayers, and the school visits. Don't despair—here are a few things to help you narrow your criterion.
Is school the problem?
Truthfully, you may or may not need to change your child's school. As a teacher and a parent, I've researched and experienced firsthand the weighty pros and cons of pulling a child from one school to try another. Here are some things to consider as you determine if your child's school is a bad fit.
Atmosphere.
School is critical to a student's development as a person, as well as a learner. Not only is the educational component important, but school provides kids a place to socialize and problem-solve with their peers. It's where they learn to cave or stand up for values, choices, and injustice. At school, kids compare their beliefs, traditions, and family dynamic to other kids' families; they make conclusions about their values, relationships, self-worth, and image of success.
An ideal school situation is one that affirms your family values and culture. However, a school that opposes your family values and culture might still not be the wrong choice; you and your child will just need to approach it from a missional, intention perspective, which is actually a Biblical way to live (Matthew 5:13-16).
Don't jump to conclusions.
A parent's natural conclusion to an unhappy or unsuccessful student is to find fault with the child, the school, the curriculum, the teachers, or any combination. This is hasty and unwise, and it can often lead to premature decisions about changing schools or imposing punishments. Take each possible factor and ask some important questions. When your child's behavior and/or personality traits cause concern, stop and ask:
What does your child love?
Is he/she getting that at school? (artistic, conversation, teacher attention, friendships, active learning, etc.)—if none of the things children love to happen during their school day, they are going to be unhappy, angry, or discouraged about school. While we try to help our kids improve in areas that aren't natural for them, kids must also spend time growing in the areas where they are gifted. Many high schools have honed this aspect of education by providing specialty centers, but as with many specialty requirements, a student's GPA or teacher recommendations could interfere with gifted students getting in to programs they would actually excel in.
What upsets them?
Nobody likes to fail at something; however, a child who is upset by teachers, grades, or friendships has other issues that should be addressed. Prolonged anger, resentment, worry, fear, and depression point to social issues like bullying, marginalization, betrayal, abuse, or low self-esteem. When these symptoms manifest themselves, seek professional counseling and hold off on making big decisions about your son or daughter's future.
Who do they talk about?
Do they speak positively about other students and friends? Do they lack respect for teachers and administrators? Are the classes too easy or too hard? Your student's perspective about his/her school will tell you a lot about how they fit in at school.
In what areas are they improving or succeeding, and how easy is it to develop?
Combined with the previous questions, this question will help you determine if your child's struggles are scholastic, personal, or both. If your child has always loved math, but now hates math, is doing poorly, or complains about the teacher, you can surmise that he or she has had a miscommunication or personality conflict with the math teacher, which is affecting his/her listening and learning. In the areas of success, determine if they are doing well because the teacher likes them/doesn't want to grade them down or because they actually have mastered the material. As a tutor, I see large numbers of students who have scored well in school yet lack basic skills. Eventually, a poor grasp of material catches up to students, and they begin failing in subjects they believed they understood. Make sure your student is getting teacher feedback on problems and papers; better yet, read his/her work—is it good, terrible, or overlooked
Life preparation.
Your child's educational experience is life preparation. You must weigh good and bad influences with your child's need to grow through hardship and success. Assess the school environment, academic focus (is the focus test scores or learning-based?), classroom size, teaching styles, interaction with students, strength of arts and sciences, variety of extra-curriculars and field trips, demographics, and overall sense of school identity.
Does the school feel like a family? Are teachers and staff interested in assisting your family, or do they expect you to conform to theirs? This will indicate the approach they will take with your child (Romans 12:1-2). Teachers who speak encouragement and support into your child are helpful components in his/her growth. On the other hand, teachers who belittle, ridicule, ignore, or disapprove of your child will sow self-doubt and discouragement into your child's heart during his/her formative years (1 Thessalonians 5:11).
Solving problems.
School environment affects children emotionally, creating either stress or security in their lives. An important part of determining if your child's school is not a good fit happens when you figure out the overall climate of the school. If high stress occurs because of the overall environment, you could work on improving the school or look for another school. If, however, your child's stress is associated with a particular class, teacher, or fellow student, that problem can be handled by approaching teachers, administrators, or parents and problem-solving together for the benefit of your child. Stressful situations happen everywhere, so changing schools might not solve the problem in the long run.
As much as possible, teach your kids how to advocate for themselves, how to take responsibility for their own mistakes, and how to assume the best about people (their teachers probably don't hate them). Parents and kids can both learn a few basic questions to get discussion with teachers or administrators off to a good start:
My child has been having difficulty in your class. What have you noticed?
How can he improve? What do you suggest?
How can I help facilitate improvement? How can I help you as a teacher?
How can we work together to increase my child's success and confidence concerning your class?
Most teachers will attempt to accommodate families who talk like this. In addition to helping solve school-related problems, this approach develops children who can problem-solve relational issues, which is an increasingly neglected characteristic in our media-saturated culture. Because your kids will not grow up to live perfect, stress-free lives, you should never remove a child from an environment simply to avoid problem-solving stressful situations.
Choosing academics.
Academics are naturally an important aspect of a child's education. Choose a school based on academics, as well as environmental qualities. Investigate schools with multiple levels for learning with as wide an offering as possible, since we never know exactly what skills or deficiencies might surface as our kids age.
We assessed our school and class options for each of our children because they all learned differently and had different temperaments and skills. Make choices based on your kids' learning styles, interests, and motivation, as well as the practical considerations like location and cost.
If children fail academically, analyze their work ethic, but don't be afraid to explore other possibilities. Poor grades are not usually evidence of disobedience but rather symptoms of other problems. Follow this procedure to investigate:
How much do you see your child studying and doing homework? What is his work environment like? Remove all distractions.
Does your child ask the teacher questions, stay for tutoring, study with a stellar student, and plan ahead? These are proactive measures that tell you your student is doing his best to improve.
Have you talked with the teacher? What is his/her perspective and solution? If your student is unwilling to take the teacher's recommendations, find out why.
What is your child's attitude about his homework and grades? If he is uncaring, resistant, or hostile, he is probably overwhelmed and insecure about his ability to do the work. If it were easy for him, he would just do it (unless there are other emotional issues at play here). Don't assume he is lazy or stupid. Find out what's going on in his heart.
Advocate for your child's needs to his/her teachers and administrators if the problem cannot be solved on your end. Ultimately, you know your child best and know what damages his self-worth and personality. Once you have collected data, professional opinions, done testing when needed, and had discussions with your child, you might consider moving him/her to a school scenario that matches your student better than his/her present situation.
The most important thing.
Ultimately, a child's heart condition is more important than his/her GPA or college choice. Parents can and should appeal to a child's heart regardless of his/her school. Always keep in mind the importance of establishing a Godward orientation in your children, teaching that everything they do and say should glorify God and advance His kingdom (Deuteronomy 6:5-9).
Is your school right for your child?
You, as the parent, are the right person to make that call. Whenever we made changes to any of our children's schooling, we invited our child into the decision through prayer and discussion. We used the discussion as an opportunity to not only better our child's learning environment, but also to teach him how to participate in his own development. Praying together over it also modeled how to access wisdom and follow God's will.
And try not to stress over school. Kids are resilient, especially when they have loving, involved parents. Best of all, God uses all things together for good (Romans 8:28).
– cross walk
Pakistan, November 15, 2018: The conservative Islamist political alliance Muttahida Majlis-e-Amal (MMA) flooded the streets of Lahore on Thursday, demanding from the Supreme Court to reverse the acquittal of a Christian woman condemned to death for blasphemy.
Leaders of the Islamist conservative alliance Muttahida Majlis-e-Amal (MMA), took the stage to denounce the Supreme Court's decision to overturn the death conviction of Asia Bibi for blasphemy.
The president of the MMA alliance, Maulana Fazl-ur-Rehman, stated that "we will never hesitate to scarify lives to honour the Prophet," calling for the Supreme Court to revert its verdict "or this agitation will continue."
Asia Bibi was sentenced to death by hanging in 2010 for allegedly making derogatory remarks about the Prophet Muhammad during a dispute with co-workers.
The dispute arose after she was reprimanded for drinking water from her neighbours' glass because she's not a Muslim, reports say.
Bibi has denied the allegations but has spent most of the last eight years in solitary confinement. On November, Pakistan's Supreme Court overturned her conviction citing flimsy evidence.
– al masdar news
Nigeria, November 13, 2018: Four Catholic priests, returning from an annual class meeting, last month have been kidnapped in Warri, Delta State, southern Nigeria.
The catholic priests; Rev. Fr. Anthony Otegbola of Abeokuta Diocese, Rev. Fr. Joseph Idiaye of Benin Archdiocese, Rev. Fr. Victor Adigboluja of Ijebu Ode Diocese and Rev. Fr. Obadjere Emmanuel of the Diocese of Warri, "were going back to Ekpoma between Agbor and Umutu in Delta State, these fierce-looking and heavily armed men suddenly burst out of the bush and started firing at our bus… unfortunately, four of our brothers were whisked away to an unknown location," according to a priest in the bus who asked to remain anonymous.
The Police in Delta state confirmed the kidnap but will not give any more details. There has not yet been any claim of responsibility or ransom demand for the clergy.
This kidnap of clergy is the second in two months. Christopher Ogaga, another priest at the Emmanuel Catholic Church, Oviri-Okpe in Okpe Council Area of Delta State was kidnapped early September in the state and his abductors had made a demand of 15 million Naira (over £30,000)
Benue State governor, Samuel Ortom, described the kidnapping of clergy as "barbaric, dehumanising and shameful." He recalled that Benue State in central Nigeria is yet to recover from "the killing of two Catholic priests and 17 worshippers by herdsmen in Mbalom, Gwer East Local Government Area of the state earlier this year."
The Governor called on, "Nigerians to rise in condemnation of persistent attacks on innocent people, particularly the current spate of violence against the clergy."
Kidnapping of Christian clergy has become a lucrative business for gangs in southern Nigeria, especially between Delta and Edo and Kogi states of the southeastern and middle regions of the country. Churches and Christian organisations have been forced to pay millions of Naira in ransom. Some kidnap attempts have ended tragically with the deaths of pastors.
The continuous persecution of the Church and Christian communities both from radical Islamic groups like Boko Haram and Fulani herdsmen continue to add the the challenges churches face in the country of about 200 million people with sharp divide between over 50 per cent of the population who are Christians mostly in the southern part of the country and 30 per cent Muslims in the north and animists making 20 per cent of the population.
– global christian news
Vatican, November 15, 2018: According to Brother Guy Consolmagno, the Jesuit research astronomer who runs the Vatican's observatory, global interest in outer space is increasing at astronomical proportions, from mineral harvesting off asteroids, to militarizing the zone and developing artificial intelligence for research.
With the space race taking off internationally, there is a need for clearer parameters to be set for conduct, making space "the next frontier of law," Consolmagno said.
Noting how 2017 marked the 50th anniversary of the United Nations 1967 "Outer Space Treaty" on governing the activities of states in outer space, including the moon and other "celestial bodies," Consolmagno said the treaty was followed by a major discussion on the "peaceful uses of space."
While the United States and the Soviet Union were the only nations in space at the time, there are now some 20 nations that either have launched or could launch into space, and there are 90 nations that currently have some sort of space program.
One area that has seen an "explosion" of growth is the production of micro-satellites, which are cheaper and faster to build than before, meaning many more nations have satellites now.
"Suddenly the exploitation of space is a big deal. And this includes commercial entities," Consolmagno said, and referring to the treaty, he said part of having a law on the peaceful uses of space is to ensure that as nations explore, no one gets in each other's way.
"If you have satellites that are crossing each other's orbits or leaving debris that will damage each other, then nobody wins," he said, adding that another reason for a space law is to protect data and resources, meaning that when someone invests, they get to use their investment.
Yet part of the challenge of developing a law is to ensure that all the players in the field are convinced, including private enterprises, that it's to everyone's benefit to have rules and to follow them, "otherwise there's no way of enforcing them."
Consolmagno traveled to Vienna in June to represent the Vatican at a meeting on the space issue, reaffirming the peaceful uses of space and the right each nation has regarding the space frontier, because "any war that is going to occur in space is going to touch all of us."
While the statement seemed like a no-brainer for most, U.S. President Donald Trump a week before the Vienna meeting took place in June, announced plans to establish the "Space Force" as the sixth branch of the American military, saying at the time that the decision was not only about the American presence in space, but it was also a bid to boost "jobs and the economy."
"This time we will do more than plant our flag and leave our footprints. We will establish a long-term presence, expand our economy, and build the foundation for the eventual mission to Mars, which is actually going to happen very quickly," Trump said, charging the U.S. Department of Defense and the Pentagon with forming the new military branch.
In his comments to Crux, Consolmagno said the announcement showcased the need for the Vatican to make statements about peace, even in space. The best thing the Holy See can do in this case, he said, is be an "outside, uncommitted" party reminding everyone of the universal benefits of following a set expectation for conduct.
On the mission to Mars, Consolmagno said that contrary to the aspirations of some, "it will not happen soon."
"People do not appreciate the enormous difficulties of going to Mars compared to the moon. You get to the moon in a couple of days, it takes six months to get to Mars. That's the first problem," he said.
On another level, the moon is also encased in the protection of earth's magnetic field, shielding it from radiation from the sun's cosmic rays, he said, noting that this is not the case with Mars, meaning that with the technology that's currently available, "you're going to die in a month on your way there. You're probably going to die within a couple of days because of the radiation."
"We've never sent a rat to Mars and have it come back safely. A human being, given the technology we have today, we cannot do it safely," he said, adding that neither does he want to attempt it, because it could contaminate the planet, making it difficult to tell what is native and what was launched when humans finally do land on the planet.
Mars, he said, "is a really likely place where life might exist now, or may have existed in the past, and if we spend billions of dollars in a thousand human equivalent lives in science and engineering to look for life on Mars and all we find is stuff that could have come from that rat we sent, we'll never know!"
"One of the tremendous reasons for exploring another planet is to see how it is the same and how it is different from earth, and you always want to be careful that you do not contaminate it with what you've already got."
Consolmagno also touched on the increasing investment in artificial intelligence (AI) technology. Just recently NASA asked Canada to join them in a new project to build an international space station 1,000 miles from its current location, partly to position it as a pivot point to Mars, and partly to explore lunar minerals.
As part of the deal, NASA is asking that Canada provide AI robotics for the project, a choice Canada seems open to, but has yet to confirm.
In terms of what impact AI technology could have in the space arena, Consolmagno said the only serious current option is sending a robot, and even then, the technology must be developed, since communication with earth could take from eight to 20 minutes, depending on where the shuttle is at, meaning the robot would essentially have to make decisions on its own.
Mars rovers currently used in space already have enough autonomy not to allow themselves to drive off a cliff, however, every day the scientists managing the rover hold a meeting where they tell it what to do, and then they have to wait a full day to see the results.
"With more autonomy, the rovers can go farther and do their job more efficiently, and allow us to explore more and faster," Consolmagno said, adding that developments will happen "piece by piece."
Both AI and virtual reality (VR) have made the space experience accessible to everyone without ever having to leave the stratosphere, and soon, they won't even have to leave their house, he said.
These technologies, he said, are "really opening up the exploration of the universe, the actual exploration of the universe to more than just reading about it in the National Geographic."
Yet in terms of what rules ought to be governing the conduct of nations invested in space projects, Consolmagno said "the laws are a little fuzzy," and are really "only as good as what people will agree to obey."
For people in the space business, the rule of thumb is that "if you can move it you own it, if you can't move it, it belongs to all humankind." However, "all that does is encourage people to come up with better ways of moving bigger and larger lumps. It's a rule of thumb that's going to break down eventually."
Consolmagno said there are many companies which intend to exploit space for resources, including some that already have plans in place to harvest off asteroids within the next decade.
"What they're going to find, how they're going to exploit it, we don't know yet, but it's already happening," he said, explaining that the companies are incorporated, and many are incorporated in Luxembourg.
There is currently a push to make Luxembourg the center for space resources, since it is both well-positioned in the European Union, yet small enough to avoid the major political issues a larger country would have to face.
Current space laws, which Consolmagno said are more like "mutually agreed agreements that everybody realizes that there has to be a way of regulating what happens," are mostly designed to ensure that no one steps on each other's toes, and that people who have made investments get to see a fair return.
Another crucial element of the agreements, he said, must be a universal recognition that space resources "don't belong to anybody, but the effort to get at the resources do belong to the people who have put in the effort."
"How you balance that is to be determined, but it's something people are going to want to determine just to be sure that everybody has a way of protecting their own investment in what's going on."
Consolmagno said many experts currently exploring what rules ought to govern outer space also have expertise in the law of the sea, "because it's really very much the same question."
"The deep oceans belong to everyone, but who's actually out there and extracting resources in deep oceans. They want to be sure that they can get their resources and that they are protected from piracy."
In terms of the Vatican's own input, Consolmagno said their role will not only be to ensure that any resources harvested are put to the service of humanity, but they will also likely serve as a broker between parties.
Recalling a joint meeting between the Vatican and the U.N. Office of Outer Space Affairs in March, which was held in Vatican City, he said the Holy See was able to host the gathering, which brought together scientists and diplomats alike, because "we're neutral."
"We're not going to be exploiting space, we're not big enough to have a space program, so when we speak, we can provide a space where all of these actors can come together on neutral ground."
– crux now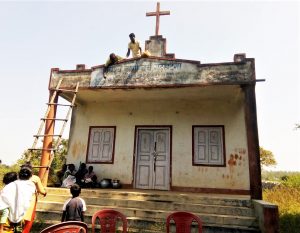 Jharkhand, November 13, 2018: Five families in eastern India were at a worship service last month when they received a phone call telling them to return to their homes immediately.
The Christians rushed nearly four miles from their church in Lisiya village to their homes in Durula, West Singhbhum District in Jharkhand state, where they found the shanty of one of the families in ruins. Villagers under the influence of tribal movement Adivasi Ho Samaj had left the home of Sidiu Bari and his family in shambles.
Members of the Adivasi Ho Samaj, which in turn had come under the influence of Hindu extremists to join forces against the spread of Christianity, persuaded villagers that they must drive the five Christian families out, area resident Subod Sinku told Morning Star News.
"They damaged Bari's roof, threw away their clothes and utensils and took away a sum of 20,500 rupees [US$280]," Sinku said. "Even after all this, they were not done. There was lot of verbal abuse and verbal grilling that continued for at least a week after the [Oct. 18] incident."
Threatened with expulsion from the village and with seizure of their farmland, three of the five families converted back to the tribal religion, Sarnaism, he said.
"Pastors and Christians from Lisiya and surrounding village churches tried to encourage them to continue in the Christian faith in these testing times," Sinku said. "But we were only able to get Sidiu Bari to write a complaint and report the matter to a local police station."
Police advised against filing a First Information Report (FIR), telling the Christians to try to settle the matter "amicably," he said.
Another source said on condition of anonymity, "The situation in Jharkhand is turning worse since the Ho Samaj joined hands with the RSS [Hindu extremist Rashtriya Swayamsevak Sangh], holding meetings to instigate the tribal population against their own brethren for choosing to follow Christ."
Sinku, 25, said that in his home village of Deoghar District, his family has warned him that he will be thrown out of his parents' home and will not receive his share of land if he continues in his Christian faith.
"Putting faith in Christ is a matter of heart, and gradually as a new convert from the Adivasi religion grows in fellowship with other Christians, one's entire lifestyle gets transformed," Sinku said. "You learn many things. You become particular about hygiene, your intake of food, dressing, and you are not afraid to move to the city for education and get a job. This is not how indigenous tribes live. And, they think that we can afford the clothes, food and education from the supposed amount we received because of conversion to Christianity. It is completely false."
Church Building Converted
In Ranchi District on Oct. 20, Sarna members broke a lock and barged into a church building while Christians were away attending a burial service of a young female member at another site, area residents said.
In the absence of anyone at the church building in Garh Khatanga, Hindu and tribal religion extremists surrounded the structure. Outside elements had instigated the villagers, who joined the extremists in breaking a cross on the building and chanting slogans against Christianity, Pastor Amandeep Bodra told Morning Star News.
Church members heard about the attack but, occupied with comforting family members who had lost a child, they decided not to try to stop them and thus avoided a fight, the pastor said. The next day they reported it to police, who have taken no action, he said.
"The Sarna activists had removed the cross and had set up a signboard saying, 'Sarna Bhavan [Sarna Complex],' and the police tell us to compromise with them," he said.
The church purchased land and constructed its building on it about six months ago, and no one objected, he said. The now 70-member church had begun meeting in 2014.
The tribal animists have put their own lock on the building, which they have not been using, and they do not let the church use it, the pastor said.
"If we also break open the land and claim it back, the situation will get worse," he said. "Police will not wait long to book severe cases against us, and there will be physical violence against us."
Church leaders told the village president that they are willing to forfeit the land and requested the official show them another plot for construction of a church building, Pastor Bodra said. They have not heard back from him and are worshipping in a congregation member's home.
Livelihood Denied
In Surlu village, dozens of RSS members and tribal animists on Oct. 5 met to plan how to punish villagers for becoming Christians.
"The village president agreed to the propaganda put forth by them," said area resident Nirmal Boraiburu. "Their plans were very harmful. They decided that Christians should not be allowed to go into the open fields to answer the call of nature. How can a human survive in such conditions?"
The Hindu extremists and Adivasis later told the Christians that they can farm their fields, but that they cannot pass through others' fields to get to their own, Boraiburu said.
"Which means there will not be a path for us to walk to our field," he said. "How can we plough or grow a crop when we can't even enter the field? The entire village joined hands against us that nobody would give us work. But what prompted us to vacate the village was that some women made an announcement that now that these Adivasis have converted to Christians, they are no longer our tribe's, and that Adivasi men are free to rape Christian women."
The Christians have fled to Odisha state, Boraiburu said
"The pastor and believers here helped us build some huts to take shelter," he said. "There in Surlu, women are usually alone at home after men go to work; it is not safe anymore. My two sisters are pursuing their studies, and dad works, in Chaibasa District. I left the property and everything in Surlu for their safety."
As a handful of Christians among the majority Sarna adherents, they would have risked provoking the entire Adivasi community against them by reporting them to police, he said.
Christians Framed
Earlier in Bokaro District, Hindu extremists used an elderly, bed-ridden man to give a false police statement of forcible conversion against Christians, sources said.
The ordeal began when pastor Sikandar Ravidas received a phone call from a police inspector telling him to bring documents related to church construction, on the request of revenue authorities.
Pastor Ravidas went to the police station near Lal Mithiya village, along with his father, Mahabir Das, and Binod Ravidas. There the inspector insisted they go with him to Chandrapura police station, said the pastor's uncle, Manoj Ravidas.
"We received a phone call after he was taken into custody in Chandrapura," Manoj Ravidas said. "He called us saying to pick up the documents, as they are being sent to jail the next day. After reaching the police station, we learned that police wanted to frame Binod Ravidas, former president of Lal Mithiya, in a case."
A village official who is a staunch supporter of the RSS and the Hindu extremist Bharatiya Janata Party used the elderly Mani Ravidas to give a false statement to police that Christians were involved in forced in conversions, Manoj Ravidas told Morning Star News.
"The complainant, Mani Ravidas, is a bed-ridden old man," he said, adding that the official obtained his thumb prints to sign an FIR against Binod Ravidas. "He brought the pastor into picture to make the case stronger under the state's anti-conversion laws."
Eight Christians, including the pastor, Ajay Ravidas, Lakhi Devi, Hiralal Shaw, Motilal Shaw, Robert Edward, were booked on Sept. 26 under Section 298 of the Indian Penal Code (IPC) for wounding religious feelings, and under Section 4 of Jharkhand's "Freedom of Religion Act" (anti-conversion law). Under the law, forcible conversion can be punished with up to four years of prison and a fine of 100,000 rupees (US$1,370).
"Pastor Ravidas' wife and their 3-year-old are now under the protection of believers in Lal Mithiya village," Manoj Ravidas said. "Even their own relatives can't meet her or provide any sort of help as, the official might plot against them as well. He has a criminal history."
Ajay Ravidas was taken into custody after he tried to report Hindu extremists chasing him on motorbikes, Manoj Ravidas said.
"He went to the police station to report against the bikers, but police arrested him instead," Manoj Ravidas said. "He discovered in the police station that he also has been booked in the same FIR filed on Sept. 26."
The initial judge and an additional district judge have rejected bail petitions.
"We are urging the church members to be united and strong, but they are very upset that the pastor has been in jail for more than 40 days now," he said.
The coordinator of legal advocacy group Alliance Defending Freedom-India's Jharkhand unit, Sandeep Tigga, said it is sad that lower courts refuse to take cases booked under the anti-conversion law, so the file gets passed to appellate courts, where matters remain in litigation for so long.
"Christians avoid taking legal course of action in most cases as they fear revenge attacks from extremist groups," Tigga added. "Most of the Christian youth are the first generation getting into education, and they don't want court cases to be an impediment to their studies, and even if they take a courageous step to report, police advise them to settle with the help of a village council."
ADF-India organizes sessions for pastors, youth leaders and Christians in Jharkhand to make them aware of their rights and provisions in the law, Tigga said. ADF undertakes legal advocacy for religious freedom in several countries.
The group notes in its campaign celebrating the 70th anniversary of the U.N. Universal Declaration of Human Rights that it is sadly ironic that Christians are persecuted in India, a country with a long tradition and legal framework of freedom of religion. Article 18 of the U.N. declaration asserts that believers have the freedom to practice their faith "in teaching, practice, worship and observance," ADF notes in its campaign to obtain signatures supporting the Geneva Statement on Human Rights at www.ImHumanRight.org.
The hostile tone of the National Democratic Alliance government, led by the Hindu nationalist BJP, against non-Hindus, has emboldened Hindu extremists in several parts of the country to attack Christians since Prime Minister Narendra Modi took power in May 2014, religious rights advocates say.
India ranked 11th on Christian support organization Open Doors' 2018 World Watch List of countries where Christians experience the most persecution.
– morning star news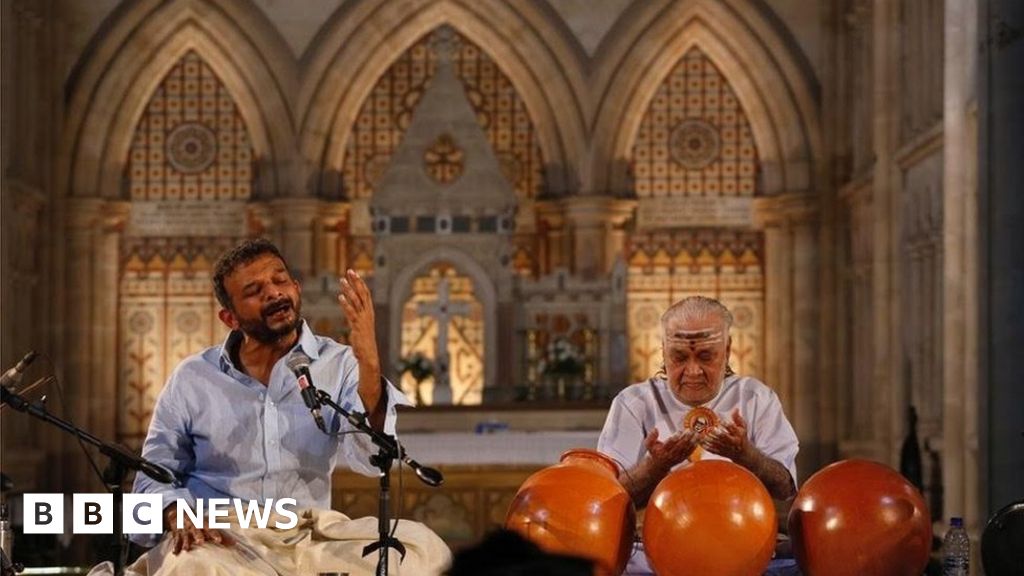 New Delhi, November 15, 2018: A concert jointly organised by Airport Authority of India (AAI) and SPIC-MACAY scheduled for November 17 in Delhi has been cancelled, allegedly due to criticism from right-wing trolls over the participation of Carnatic singer T.M. Krishna.
Krishna has been at the receiving end of abuse from the right-wing for lending his voice to Christian Carnatic songs. He has been called "anti-India", "converted bigot" and "Urban Naxal" among other things.
According to the Indian Express, the concert was to be part of a two-day "Dance and Music in the Park" festival at Nehru Park in Chanakyapuri. AAI made the announcement on November 5, on its Twitter handle, sharing details about the performers over the following week.
Krishna's participation was announced on November 10. However, late on Tuesday night, cultural body SPIC-MACAY was informed by an email that the concert had been called off because of "some exigencies of work". "…we are not in a position to go ahead with the dance & music concert jointly organised with SPIC MACAY on 17th and 18th November, 2018 at Nehru Park, New Delhi. Hence, we request you to kindly postpone to a new date and inform all concerned. The new date will be discussed with SPIC-MACAY soon," the email said.
Krishna said he would be willing to perform at any other venue on the same day, adding, "Give me a stage anywhere in Delhi on November 17, I will come and sing. We just can't let ourselves be cowed down by this kind of threats."
However, AAI chairman Guruprasad Mohapatra denied the concert was cancelled due to the right-wing campaign against Krishna. "We have some issues. Some exigency has come up and we are not free that day. Whatever note we have given in the media, that is all, there is nothing more I want to say on this," Mohapatra told the Indian Express.
AAI's invitation had been retweeted by Krishna on Monday, which prompted trolls to target the government body. Bureaucrats and senior government functionaries were tagged by the trolls, including railways minister Piyush Goyal and civil aviation minister Suresh Prabhu. The trolls accused Krishna of being "anti-India".
Krishna was previously informed by SPIC-MACAY that the concert would go ahead despite the Twitter campaign against his participation. "However, the situation changed by Wednesday evening, and AAI clarified that the concert had been postponed and the new dates would be announced shortly. Besides Krishna, dancers Sonal Mansingh and Priyadarsini Govind, and sitarist Shahid Parvez Khan were to perform at the weekend event," the Indian Express reported.
Krishna has been target of Hindutva groups and right-wing trolls because of his views on secularism and caste prejudice in music. Earlier this year, a temple in Maryland in the US was forced to cancel his concert after Hindutva groups accused him of singing Christian hymns. Other Carnatic musicians too have been forced to cancel their concerts because of alleged "anti-Hindu" sentiments because of their participation in Christian Carnatic music concerts. Christian Carnatic is an established genre of music that has been active since at least the 19th century.
Writing for The Wire, Krishna had said,"The noise and fury created over the rendition of Christian lyrics in Carnatic mode has swallowed any possibility of a serious or sane conversation."
– the wire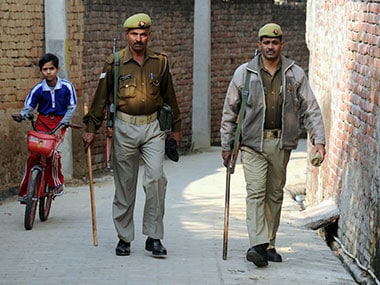 New Delhi, November 15, 2018: A Christian group has urged the Uttar Pradesh government to arrange adequate security for Christians ahead of Christmas season this year after the state witnessed a spate of anti-Christian incidents.
The Religious Liberty Commission of Evangelical Fellowship of India released a document showing the state ruled by pro-Hindu Bharatiya Janata Party under the leadership of Chief Minister Yogi Adityanath has recorded 44 anti-Christian incidents, the highest among Indian states.
"Since the Christmas Season is fast approaching, we appeal to the Chief Minister to ensure that Churches are given adequate security so that the community can observe the festival of love and universal hope in peace," said the release from Evangelical Fellowship of India.
Hindus dominate Uttar Pradesh's 220 million people while Christians make up a tiny minority forming 0.18 percent of the population.
However, the Uttar Pradesh topped the list of states with 44 anti-Christian incidents in the past two months, while 71 such incidents were documented across India.
The months of September and October 2018 have been particularly troublesome and have witnessed the maximum number of incidents in the state. September saw 28 incidents while 16 incidents were recorded in October.
The Evangelical release appealed to Chief Minister Adityanath "to restore the confidence of the Christian community by enforcing law and order and through exemplary punishment to communal elements who attack peaceful Churches and worship services on flimsy and made up charges."
It also appealed to Home Minister Rajnath Singh and Prime Minister Narendra Modi to take a note of the situation not only in Uttar Pradesh but across the country and take measures to curb impunity and to ensure the rule of law.
The increased violence against Christians this year was result of a "systematic campaign" in Jaunpur district that Christian missionaries are converting hundreds of village poor to Christianity. Attacks started and then spread to other districts like Azamgarh, Pratapgarh, Siddharth Nagar, Barabanki, Ghazipur, Gorakhpur, Agra, Kanpur and Varanasi.
"Both the police and the right-wing mobs have been disrupting worship services and harassing the worshippers. Videos have surfaced on social media, in which the police are seen blocking roads and discouraging people from attending worship services and asking them to go away," the report said.
Right wing Hindu groups attacked churches and cases filed with police accusing pastors of engaging in "conversions through force or fraud".
The documentation recorded 71 incidents of anti-Christian violence across India in September and October. Besides the 44 incidents in Uttar Pradesh, six were in Jharkhand, four in Tamil Nadu, three each in Bihar and Telangana, two each in Rajasthan, Uttarakhand, Chhattisgarh, and West Bengal. States like Jammu-Kashmir, Assam and Madhya Pradesh recorded one incident each.
A total of 195 incidents have been documented from January 2018 till October 2018.
– ucan
Vietnam, November 12, 2018: Rights groups have condemned a move by the Vietnamese government to put a well-known Catholic blogger and activist on trial for "affronting" the national flag, calling it a direct attack on her freedom to express her views.
Huynh Thuc Vy is due to stand trial on Nov. 22 for "insulting a national emblem under Article 276 of the penal code," according to an announcement by the People's Court of Buon Ho in Dak Lak province.
If convicted, Vy faces "re-education" for six months to three years in jail.
Vy, co-founder of Vietnamese Women for Human Rights, a domestic civil society group working for local women's rights, has been under house arrest since August after police detained her and confiscated her cell phone, laptop and camera.
She had previously refused to answer a police summons to face questioning.
Police wanted to talk to her about a picture she posted on Facebook in September 2017, which featured her and a national flag smeared with white paint.
The 33-year-old mother of one said she "sprayed paint on the flag to symbolize my freedom to express my views. This was part of a series of actions, highlighting my belief that all Vietnamese have the freedom to express their political views."
Vy said on Facebook that she is not concerned about the trial. "My health and business are the most important things now," said the dissident who earns a living as a coffee supplier.
Catholic priest and rights activist, Father Anthony Le Ngoc Thanh, accused the government of arbitrarily charging Vy because Article 276 was revoked in a 2015 amendment to the penal code.
"Vy's expressed her political views and did not violate the law because the constitution allows her the right to free speech," Father Thanh said.
He said it was grossly unjust to try her on such a charge.
Many football fans wrap national flags around their bottoms in public places and are not prosecuted, he said.
He said Vietnamese are not proud of this flag, which is a symbol of the sufferings endured by people since the country's reunification in 1975.
Many rights, civil society and religious groups and activists have said that the national flag connected with the communists-led revolution to take power is not chosen by the people.
"The state represented by the flag is a totalitarian party-ruled state which deprive civilians of all basic rights of freedom," they said in a petition. The people are forced to worship the flag so as to serve the tyrannical government, they added.
They condemned corrupt authorities accepting bribes allow companies to cause rampant pollution, police keep untold numbers of prisoners of conscience behind bars, publicly attacking rights activists and torturing them in detention centers.
They said Vy's act of tainting the one party-ruled government's flag aimed at not inciting viewers to use violence, causing riots or danger to public security.
"Her behavior only express the strongest disapproval of the government's failure of state management," they said adding that patriots must have a duty to protest against the government's wrong policies.
"We ask the government to annul the prosecution against Vy and to end crackdown on local dissidents," they said.
– ucan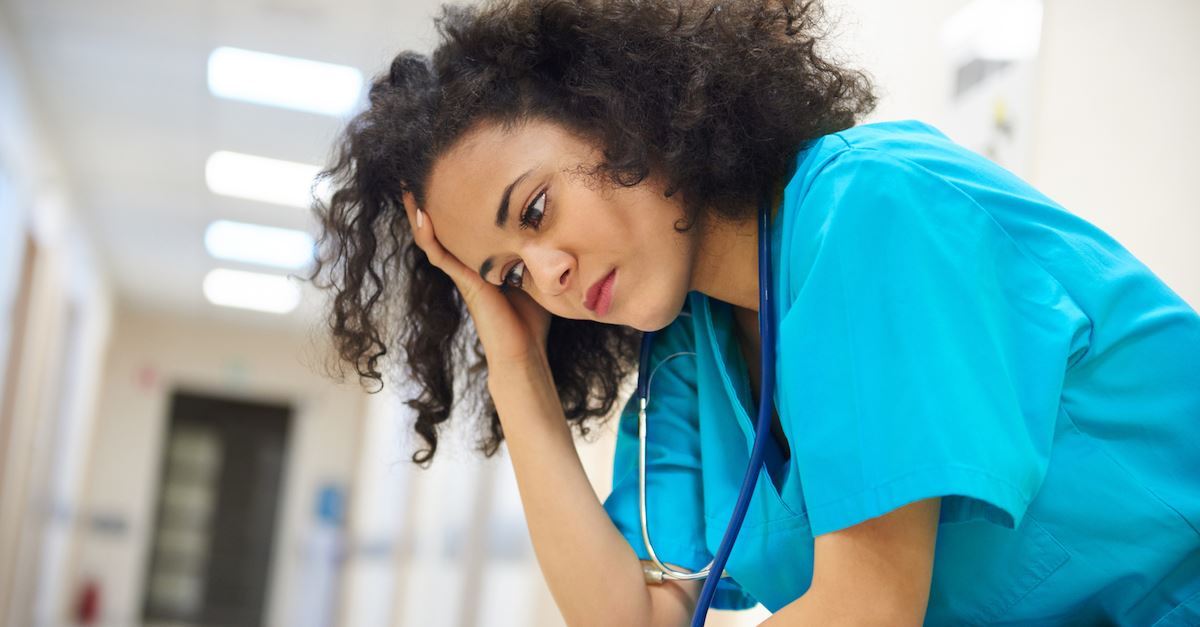 When was the last time you had a bad day? I bet it wasn't long ago.
Maybe you had an argument with your spouse first thing in the morning and spilled your coffee on your way out the door. Or you stopped at the grocery store after work and mysteriously lost your cart after you filled it with the items you needed for dinner. You got another cart and filled it again, only to wait 15 minutes in the checkout line with the most problems.
Have you ever wondered how to turn those days around?
Recently, a bad travel day almost undid me. My family and I were moving abroad, so we hauled eight suitcases to the airport. After we stood in line two hours, an unhappy airline agent rejected four of our bags for being overweight. We dragged the offending suitcases to one side and threw away 15 pounds of our belongings. (Believe me, rifling through your underwear in front of strangers makes for a bad day!) Then we waited in line another hour to pass through security before finally grabbing lunch at 4:00 p.m.
You don't have to travel to have a bad day. Flat tire days, sick kid days, and tense work days happen to all of us.
Bad days happen, but they don't have to undo us.
No matter how difficult our day, we can always end it on a better note with God. The Examen is a powerful prayer tool to help you find glimmers of God even on your worst days. You might be surprised to learn that it comes from Ignatius of Loyola, who taught his Jesuit followers to look back over each day using five steps.
You don't have to be a monk to pray like this. Amazingly, this 500-year-old spiritual practice remains relevant today for business executives, housewives, engineers, and students.
5 steps to make a bad day better by ending it on a positive note:
1. Remember God's presence.
"My presence shall go with you, and I will give you rest." (Exodus 33:14)
Even after a trying day, God will quiet your soul as you remember His presence and intentionally seek to enter into it. Remember He's with you. Invite Him to make Himself present to you.
2. Respond to Him with thanks.
"Those who sacrifice thank offerings honor me." (Psalm 50:23)
Giving thanks gives God glory and helps us look on the bright side of a bad day. What small blessings can you thank God for?
3. Reflect on how God showed Himself to you.
"For God does speak–now one way, now another– though no one perceives it…" (Job 33:14)
God reveals himself through scripture, but we also see glimpses of him in nature, events, and people. Sometimes He shows up loudly through miraculous, divine intervention. Other times He shows Himself quietly through the beauty of a flower or an earnest conversation. During my bad travel day, God showed me His mercy through the kindness of an airline attendant. As you look back over your day, can you identify moments where you sensed God's revelation or intervention?
4. Repent of your failings.
"Repent, then, and turn to God, so that your sins may be wiped out, that times of refreshing may come from the Lord." (Acts 3:19)
I don't like recognizing my own sin, but repentance is key to continual renewal in our relationship with God. We fail God every day, but bad days have a way of making sin spew out of us. We vent our frustrations. We fret and worry instead of trusting. We open the door to addiction. In the heat of a difficult moment, we react in anger. (You should have heard my husband and I bickering as we went through our suitcases at the airport.)
As you reflect on your day, remember specific points where you failed. Bring your shortcomings before God and ask Him to forgive you.
5. Resolve to grow.
"He who began a good work in you will carry it on to completion until the day of Christ Jesus." (Philippians 1:6)
God is in the business of changing us, so don't let your failings discourage or define you. His mercies are always new. Accept His forgiveness. Ask Him for grace to change. Is there anything you need to make right or anyone you need to apologize to? What can you do differently tomorrow?
Bad days don't have to undo us.
We can make even a bad day better when we look for glimpses of God and ways to grow.
The prayer of Examen gives us five steps to process our day. I like praying through these before bedtime to prepare for a good night's rest, but you don't have to wait until then. A few minutes of prayer at lunch can press a reset button on your day. Prayer on the way home from work might help you get in a better frame of mind to spend the evening with your family.
Find a time that works for you, but don't wait for a bad day to try this. The prayer of Examen will also make a good day even better. Practicing this now will equip you to better deal with a difficult day the next time one comes around.
– cross walk
Uzbekistan, November 6, 2018: Police in Uzbekistan arrested 43 converts to Christianity from Islam, including a number of teenagers, and later tried to get them to appear in court in front of TV cameras in an apparent show trial.
The converts were arrested at the beginning of October while they met at a camp around 50 miles from the capital Tashkent. They were held for between eight to nine hours, until 2 a.m., and then released. The police opened investigations against all of the adult converts. The twelve teenagers were not charged.
Police put considerable pressure on a number of the arrested converts, even attempting to recruit some to work for the police as informers. Several were forced into giving incriminating written statements against the organisers and leaders of the gathering. The converts face charges of "illegal assembly" and potential fines of up to the equivalent of $2,500 (£1,900) if found guilty.
The first court hearing was arranged for 18 October, but was postponed by the judge. At the re-arranged hearing on 23 October many of the Christians facing charges refused to enter the courtroom because there were cameramen and TV journalists present, and they did not wish to be part of a show trial. The judge again postponed the hearing, which was eventually held on 30 October.
Ahead of the trial, a Christian pastor contacted Barnabas and asked for prayer for the converts, "that Jesus would give them wisdom and courage and the right words at the trial."
The presiding judge ordered the TV journalists not to film the trial proceedings, but they were permitted to film the verdicts. All the Christians charged were found guilty, but only received minimum fines, equivalent to between $75 – $500 (£57 – £380). Police subsequently promised to reduce the fine for any of the converts who agreed to be interviewed for TV.
– barnabas persecution update