The year I lived just outside of Washington D.C. was one of the most stressful periods of my life. In large part it was due to the culture of the area—everyone was busy, all of the time. Seeing anyone outside of work required several weeks' notice; no one had time for anything that wasn't already on their calendar. I felt a lot of pressure to do as everyone else did and pack my week with activities. Doing so left little time for the relationships that mattered most to me—particularly my relationship with God.
Thankfully, I've since moved and settled into a slower pace of life. But the habit of busyness that I picked up still lingers, and every once and awhile I'm forced to do a reality check and ask—am I overcommitting again?
Brady Boyd, senior pastor of New Life Church in Colorado Springs, wrote a fantastic piece called Signs You May be Addicted to Busyness, offering some great insights into what drives us to be busy. In it, he bravely shares the tipping point for his addiction to being busy—the afternoon his wife packed her bags, ready to leave him unless he changed. 24 hours later he had resigned from every role he held—a drastic step that helped him see just how deeply his addiction to busyness ran.
Since that day, Boyd has thought a lot about some of the warning signs of being too busy. Here are 4 red flags he found are often prevalent with those who lean toward being over-scheduled.
1. You feel like you're in your glory when you're busiest.
"I like how success feels," Boyd writes. "I don't want to unplug." If you fear any whitespace on your calendar, your priorities may need refocused.
2. You're more fascinated with gadgets than with God.
Ever leave your phone at home and feel like a part of your body has been disconnected? Or sit down to read your Bible and pray, but can't seem to focus because your phone is dinging and your computer keeps alerting you to another email in your inbox? Huge red flag! Satan would love nothing more than for you to be so consumed with technology that you find time with God dull in comparison.
3. Your favorite compliment has become, "Wow, you're so busy."
Boyd writes, "I have a theory on this, which is that busyness is our means to impress. If I'm busy, then I'm important, and if I'm important, then you'll be impressed. That's the reason I spend so much time being busy: to impress you, so perhaps I'll feel like I matter." Everyone wants to be needed and feel useful, but when it becomes your identity, that's a problem.
4. You don't have time for the ones you love.
This may be the worst sign of all, Boyd writes. Don't let it get to bags packed at the door—if you're struggling with busyness, start taking steps to slow down and find rest today.
"God is not merely a peaceful person; God, in fact, is peace," Boyd says. "When you and I sit in God's presence, we're sitting in the presence of peace. And when we sit there—actually stay there, quiet, still—we come away breathing differently." If we're to be more conformed to God's image, that means desiring to live out the values and priorities that God embraces, including rest.
As Christians, our identity hinges not on what we do but on what Christ has done for us. Check your heart—are you finding your worth in a busy calendar and people depending on you? It may be time to reevaluate why you're so busy. Ask God to help you move away from glorying in your busyness and instead toward glorying in His rest.
– cross walk
Manila, November 29, 2018: Facades of Catholic churches and schools across the Philippines were bathed with red light on the evening of Nov. 28 to highlight the plight of persecuted Christians around the world.
It was part of the so-called 'Red Wednesday' campaign initiated by Aid to the Church in Need — a global Catholic group under the auspices of the pope that supports Christian communities suffering persecution.
In the capital, Manila, Father Teresito 'Chito' Soganub, who was previously abducted by Islamic militants, led the faithful in paying tribute to Christian martyrs.
In his homily, the priest said he was passionately supportive of the event because of his experience as a hostage.
Victims of persecution such as himself cried from their hearts and souls as well as their eyes.
"You cannot do anything except pray," he added.
He said that in the midst of a difficult situation, with the bullets flying around, it had been difficult to see the presence of God.
The priest added that he even tried to bargain with God during his almost 116-day captivity from May 23 to Sept. 26, 2017.
"I prayed hoping the Lord will grant my prayer," the priest said.
Father Soganub felt that he had failed when he was not freed, but later realized he was wrong to have reacted in that way.
"I could not see the presence of God because fear swallowed me, because imminent death and the trauma covered my eyes not to see the wonders of God and his protection," Father Soganub said.
Data provided by Aid to the Church in Need noted that more than 90,000 Christians were murdered worldwide in 2016, equivalent to one every six minutes.
The group noted that many people in the Philippines remain unaware of how difficult it is to practice the Christian faith in some Muslim-majority areas of the southern island of Mindanao.
The 'Red Wednesday' event sought to improve awareness among Filipino Christians of such issues.
The Catholic Bishops' Conference of the Philippines invited all churches and diocesan shrines across the country to illuminate their façades in red, the color of martyrdom in the Christian faith.
– ucan
U.S., November 28, 2018: The US House of Representatives passed Tuesday H.R. 390, a bill titled "Iraq and Syria Genocide Relief and Accountability Act," which seeks to assist with the rebuilding of the Christian and Yazidi communities in Iraq and Syria.
Having also passed the Senate, the bill now will go to President Donald Trump, who has indicated he is willing to sign it.
The bill was introduced by Rep. Chris Smith (R-NJ) and was cosponsored by a bipartisan group of 47 members of Congress. Rep. Anna Eshoo (D-CA) was the lead Democratic co-sponsor of the bill. The bill was passed unanimously in the House Nov. 27.
H.R. 390 would provide funding to entities, including those who are faith-based, that are assisting with the humanitarian, stabilization, and recovery efforts in Iraq and Syria to religious and ethnic minorities in the area.
It would also direct the Trump administration to "assess and address the humanitarian vulnerabilities, needs, and triggers that might force these survivors to flee" the area, as well as identify potential warning signs of violence against religious or ethnic minorities in Iraq and Syria.
Additionally, the bill will support entities that are conducting criminal investigations into members of the Islamic State who committed "crimes against humanity and war crimes in Iraq," and will encourage foreign governments to identify suspected Islamic State perpetrators in security databases and security screenings to assist with their capture and prosecution.
The Senate unanimously passed a slightly amended version of the bill Oct. 11.
"The fact that this bill passed both the House and the Senate unanimously shows that the American response to genocide transcends partisanship and that there is enormous political will to protect and preserve religious minorities in the Middle East, including Christians and Yazidis, who were targeted for extinction," said Knights of Columbus Supreme Knight Carl Anderson upon the bill's passage. Anderson testified at a congressional hearing about the bill.
"We thank Representatives Chris Smith (R-NJ), the bill's author, and Anna Eshoo (D-Calif.), its lead cosponsor, for their leadership in partnership with Knights of Columbus on this important bill," he said.
Smith noted that "over-stretched groups on the ground" have been "fill[ing] the gap" in providing aid to survivors of Islamic State. He said that so far, Aid to the Church in Need has contributed more than $60 million, and the Knights of Columbus more than $20 million, to the region's response.
The bill took 17 months to pass, Smith told CNA, and was introduced three separate years. Smith was able to visit Chaldean Archbishop Bashar Warda of Erbil, and he said he found the work the archbishop was doing there to be inspiring. The congressman said that it was important to include faith-based entities among those receiving funding under the bill.
Since Islamic State came to power in the region, the Christian and Yazidi populations have been decimated, Warda explained to CNA. And even though Islamic State is no longer in power and the area has been liberated, the region's Christians are still struggling due to the conflict.
Many people have not been able to rebuild their homes, and a lack of job prospects cause people to leave even though the situation is largely safe, said Warda. In order to provide long-term security for the region's Christians, he said that there needs to be an emphasis on economic opportunities for young people.
"I'm a shepherd there. I have to really speak to my people there and tell them that it's safe. It's safe to be and to prosper at the same time," he said. "So, providing jobs. Helping and really realizing some of the economical projects for the young people, to help them stay and prosper in the area."
Many of the area's Christians fled to Lebanon, Jordan, and Turkey. While Warda said that he would love to work on luring them back to Iraq, he conceded that this task is "really difficult."
Another effort to ensure long-term safety for religious minorities will require a cultural shift, Warda explained. The deaths or displacement of Christians and Yazidis are considered "collateral damage" by the government, said Warda. This mentality resulted in "the majority of the persecution" faced by those groups.
He laid blame on the public school curriculum used in Iraq, which provides no information at all about religious minority groups in the country.
"There's nothing about Christians," he explained, noting that non-Muslims are described as infidels, and conspiracy theories about these groups abound.
Warda was particularly pleased with the inclusion of support for the criminal prosecution of Islamic State members who committed genocide. This, he said, will ensure that "history will not be written by people like ISIS. For the first time, the victims of this genocide will be able to tell their story and to provide history from their side."
The ability for these groups to have their stories heard will be a way to ensure that this genocide and displacement does not happen again.
"Unless you tell Muslims that there's something wrong in the way that you teach Islam, the history will repeat itself," the bishop explained. Even though Islamic State was defeated, "the ideology is still there."
"Writing the history from the side of the victims; it would help the other (side) to realize 'okay, never again," he said.
– cna
Vatican, November 28, 2018: A Vatican representative to the United Nations called on the international community to ban killer robots – known as Lethal Autonomous Weapons Systems (LAWS) – in a speech in Geneva last week.
"In order to prevent an arms race and the increase of inequalities and instability, it is an imperative duty to act promptly: now is the time to prevent LAWS from becoming the reality of tomorrow's warfare," said Archbishop Ivan Jurkovic, permanent observer of the Holy See to the United Nations.
The archbishop spoke Nov. 22 at the 2018 Meeting of High Contracting Parties to the Convention on Prohibitions or Restrictions on the Use of Certain Conventional Weapons Which May Be Deemed to Be Excessively Injurious or to Have Indiscriminate Effects (CCW).
He said the parties to the convention should "make a courageous and enlightened decision of prohibiting LAWS like it did in the past concerning other types of weapons."
"The increasingly active participation and interaction among States, civil society and the scientific community clearly indicates the urgency and far-reaching implications of LAWS," he said, stressing the need for precaution and "a responsible attitude of prevention" as "the only options that will ensure a sound and lasting outcome."
This is not the first time that a Holy See representative has raised concerns about killer robots at the United Nations. The question of autonomous lethal weapons has been on the CCW agenda for five years, with the Holy See questioning whether such weapons systems could irreversibly alter the nature of warfare, create detachment from human agency and put in question the humanity of societies.
In his Nov. 22 statement, Archbishop Jurkovic also warned against incendiary weapons, saying that their use "causes excruciatingly painful burns leading to long-term physical and psychological injuries or death," as well as explosive weapons.
"The tragic experience of conflicts all over the world shows that the use of explosive weapons with devastating effects in populated areas has a dramatic long-term humanitarian impact," he said. "It creates deadly injuries and permanent impairments, often leaving behind deadly explosive remnants of war which can kill or maim civilians long after the end of hostilities."
The archbishop also noted that "millions of refugees and displaced persons are often fleeing violence and desolation caused by the use of ever more powerful conventional weapons in urban settings."
What are regarded as "conventional weapons" are becoming "weapons of mass displacement," able to destroy cities, schools, hospitals and other crucial infrastructure, he said.
In addressing excessively damaging weapons, Archbishop Jurkovic said, the Holy See encourages the international community "to continue on the path it has taken for the reduction of human suffering and to mitigate the negative consequences of hostilities."
"Every step in this direction contributes to increasing awareness that the cruelty of conflicts must be done away with in order to resolve tensions by dialogue and negotiation, and also by ensuring that international law is respected."
– cna
Bihar, November 28, 2018: An Indian pastor who was severely beaten alongside members of his congregation earlier this month in Bihar state has vowed to continue preaching the Gospel just like the heroic figures of the Bible did.
"Since I am working for the Lord, I have always prepared myself for any kind of eventuality, persecution, or danger. I am prepared to pay the price for serving my God," said Pastor Bangali Das in an interview with International Christian Concern while wrapped in bandages and breathing heavily due to injuries he sustained during the attack.
"Great men of God in the Bible like Shedrach, Meshach, and Abednego, and their friend Daniel were persecuted. So I feel that it's an occasion for me to glorify God, like them. I will continue to work for the Lord in spite of all such obstacles and pain," he added.
Das, who has been a pastor for the last 12 years, was accused by others in the village of Tetua of carrying out forceful conversions, which is a charge often used against Christians in villages across the Hindu-majority country.
With his congregation having increased to over 200 worshipers, for months he also faced issues with local police. In February, they evicted him from the premises that he rented for church services, due to noise complaints.
But Das refused to give up on ministering to people in Tetua and explained that he had to carry out services at an open place.
He said that a number of men and women from the local Manjhi caste "accepted Jesus and they offered me an open place to conduct worship."
As many as 150 non-Christian Manjhi attacked a worship service on Nov. 4, however, accusing the pastor of forcefully converting people, and demanding that he stop preaching.
"When our believers requested them to give some time to buy a place and build a worship hall, they surrounded us and started beating us," Das explained.
"Two men caught me and began to rain blows on me with their hands. I got hurt in my chest very badly and my arm was injured. They threw me on the ground and beat me until I became unconscious."
Christians have been under a wave of persecution in several Indian states this year, which has resulted in pastors being beaten and churches being destroyed.
Pastor Singh, who leads a congregation in India's Madhya Pradesh State, shared of how Christians are being threatened to stop following their faith back in September.
Hindu radicals threatened to beat and kill Christians, leading to 15 families becoming too reluctant to go to church.
"The reason for this drop in the attendance is the threats from Hindu radicals," Singh told ICC at the time. "The radicals say they will beat and kill my church members if they continue to attend the services."
"Prior to May this year, around 200 people used to worship regularly in my church," he added. "But now only 50 to 60 people attend my church on Sunday. They are under tremendous pressure from Hindu radicals."
– christian post
Madhya Pradesh, November 29, 2018: Hundreds of Christians, including a Catholic archbishop, were turned away from polling booths in India's Madhya Pradesh state because their names were not on the voter list.
Christian leaders claimed there was foul play in the Nov. 28 poll.
Archbishop Leo Cornelio of Bhopal, the state capital, and hundreds of other Christians, had to return home without exercising their franchise to elect 230 legislators.
This was despite them having election identity cards and other relevant documents.
Christian leader Saji Abraham flagged a petition to election authorities seeking an investigation of what he branded as a conspiracy.
He and other Christian leaders suspect that the Bharatiya Janata Party (BJP), which has ruled the state for 15 years, influenced officials to remove from voter eligibility lists the names of Christians traditionally considered supporters of the BJP's archrival, the Congress Party.
"I'm sure my name was deliberately deleted from the voter list, which is unjust and not a good sign for the democracy," Archbishop Cornelio told ucanews.
The prelate said he was denied the right to vote, even though he showed his election identity card, on the basis of an incomplete voters' list.
"This is a stern message to the Christian community that they are no more in the reckoning," Archbishop Cornelio said.
"The message is subtly conveyed through deletion of names of senior community leaders."
Indira Iyengar, a 78-year-old Christian former member of the Madhya Pradesh State Minorities Commission, said there had been a BJP-supported move to lower the number of votes for the Congress Party. She was also denied the right to vote.
"It is a well known fact that I am a member of the Congress Party and my vote will never go to any other party," she said.
"Therefore, my name was struck out."
She added, in reference to the BJP; "It is a ploy of the Hindu party."
Christians comprise 0.29 percent, or some 211,000 of the state's 73 million people, with 91 percent of them Hindu.
Muslims, the largest religious minority, make about seven percent of Madhya Pradesh's population.
The BJP, which also runs the federal government, has been accused of providing politically motivated support to hard-line Hindu nationalist groups.
– ucan
New Delhi, November 28, 2018: Pictures of his brother lying in a pool of blood flash on the massive screen before him. His mother Saira is talking into the camera about the apathy of the onlookers who refused to come forward to help her sons. The brother, Junaid, was killed one and a half years ago, a few days before Eid.
All the accused in the case roam about freely, having been granted bail by the courts while Hashim awaits justice for his younger sibling Junaid who was lynched on a train in June 2017. 15-year-old Junaid was on his way home from Delhi, with his friends and brothers including Hashim on a Mathura-bound train when they were attacked by a mob.
As the legal process continues to test their patience, Hashim and his family members have found new hopes in a documentary film.
"I appreciate the hard work of the filmmakers who compiled this film, maybe after watching the film some goons might have a change of heart " Hashim remarked after watching "Lynch Nation" at its first press screening in the Press Club of India in New Delhi.
the 44-minute film, directed by budding journalists Ashafaque EJ and Shaheen Ahmed, documents seven incidents of mob lynching, capturing testimonies of the victims' families and survivors of mob attacks.
"As I watched the film it felt as if the incidence was taking place in front of me once again. I was reliving it all over again" says a choked-up Hashim. The tremors of Junaid's death hadn't shaken just his family but had evidently affected many.
It was Junaid's tragic death which pushed the duo to start working on the film. "In most cases of lynching, even in those included in the film, the crimes were committed under the garb of protection of cows. But there was no cow involved in Junaid's case; He was just a boy who had done nothing wrong and was killed only for his identity," Ashfaque puts it boldly for the audience.
Having resolved to make what is arguably one of the first films on lynching in India, Ashafaque and Shaheen,-both residents of Kerala,-reached out to other people for help. Having roped in journalist Amit Sengupta (Ashafaque's former teacher from Indian Institute of Mass Communications as a mentor) they were joined by their friends Furqan Faridi and Vishu Sejwal as they travelled across North India covering Dadri, Alwar, Latehar, Ramgarh, Bhaivratpur, Ballabgarh and Una.
As they travelled with their crew across several North Indian states, they received help from members of Not In My Name Campaign, United Against Hate Campaigns, local activists and people for their crowdfunded project.
But it wasn't all a rosy picture. The crew was always worried about their safety and the hostility that they could face from fringe groups.
"We were extremely precautious throughout our entire journey. For example, we steered away from Jharkhand during Ramnavami when local activists warned us that the environment could be communally charged," Shaheen told this reporter. "We were scared throughout the film…at one point we thought that we were being followed and all our movements were under watch. But thankfully, nothing big happened".
There are still other causes for worry for the young filmmakers.
Even as filmmaker and member of the Not in My Name campaign, Rahul Roy termed the film "quiet and largely observational" in its approach, he was certain the film could not be screened at many public spaces like Delhi University without coming under attack from right-wing groups.
To be on the safe side and be able to take the film to as many people as possible the filmmakers said they would apply for certification from the Censor Board.
The filmmakers believe that incidents of lynching have become a routine affair in the country and see their film as a fight against the increasing normalization of such events in the media and the mainstreaming of the ideology which promotes it. Talking about what the film sets out to achieve, Ashfaque said, "We might not be able to counter the growing hate with this film but we hope that somewhere we are able to prick people's conscience. We want people to connect to the families who lost their loved ones and feel their pain. Everytime a Pehlu Khan is killed or a Ummar Khan is killed or a Junaid is killed, we want people to feel that their own brother died".
Apart from what the film can achieve, the film itself was seen as an achievement of sorts by the likes of Prof Apoorvanand who attended the inaugural screening of the film. "It is no coincidence that the filmmakers are young Muslims, which is extremely important and necessary. It's important in the context of Muslims reclaiming their rightful share of spaces, fighting for themselves and not being represented by other groups" argued the Delhi University teacher."
– tcn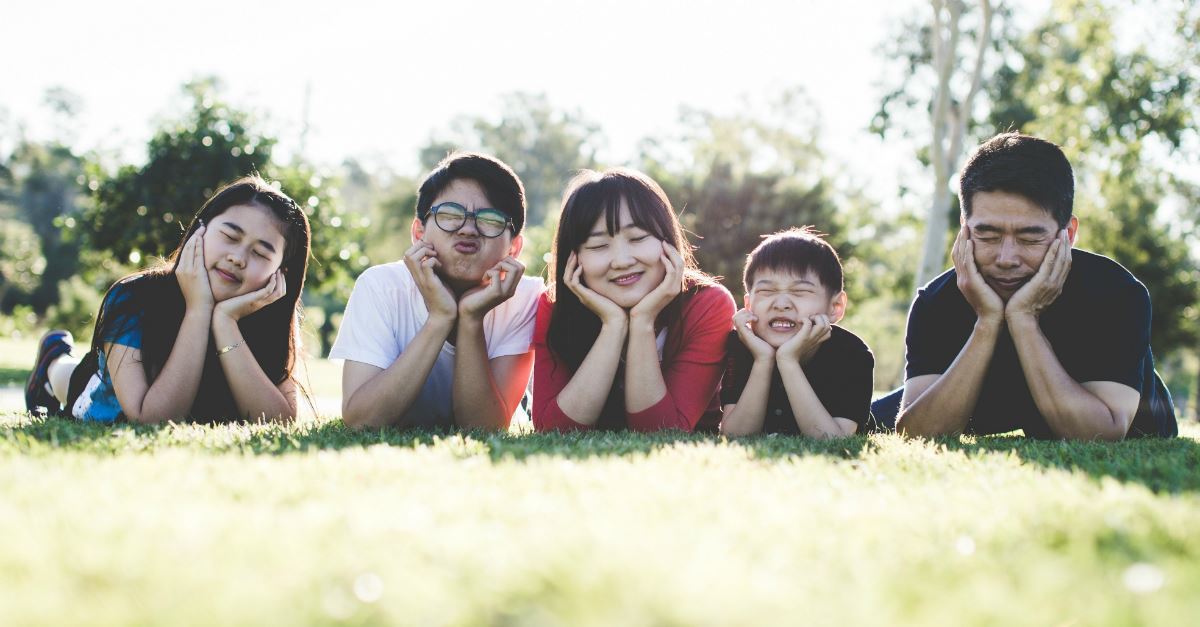 A masked 17-year-old in California was arrested after lurking outside several homes, intimidating the owners, and eventually breaking into a home, waking the residents and demanding something from them: their Wi-Fi password.
Yes, it's a true story; I can't possibly make this stuff up.
When this kid ran out of data, he put on a mask and began wandering from house to house in his neighborhood in Palo Alto trying to find a Wi-Fi signal. Most people today have become smart enough to add passwords to their Wi-Fi, so he didn't have any luck, and after trying several houses, he eventually broke into a house and woke up the couple living there.
"Give me your Wi-Fi password!"
He was chased out and eventually arrested.
Perhaps smartphones are a little more addicting than we thought.
Addicted?
I probably don't have to convince you that today's young people like their screens. Some go through withdrawal symptoms when they're without it. 56% of teens associate the absence of their cellphone with at least one of these three emotions: loneliness, being upset or feeling anxious.
Why is this? Maybe it's because they don't remember life without it.
Let's review:
· 89% of 12-17-year-olds have a smartphone and they check their devices an average of 86 times per day.
· 97% are on social media. 45% say they are online almost constantly.
· Teens spend almost 9 hours a day on entertainment media, over 6 hours of that (6:40) is screen media (the rest is music, magazines, etc.)
But before we all start saying, "Kids these days…" consider this:
· Parents spend more than 9 hours a day (9:22) with screen media, the vast majority of that (7:43) with personal media .
So that means parents actually average more screen time than our kids. Consider what this looks like in your typical American home: Dad's watching the big flatscreen, Mom is scrolling through Facebook, teen daughter is up in her bedroom checking her Insta-feed, brother is playing Fortnite…. and the Golden Retreiver is on the treadmill because no one will walk him!
So what can families do to prevent become screen-obsessed?
Don't worry, you don't need to all throw your phones away and move to Amish Pennsylvania (I've spoken there several times, and they're actually experiencing the same struggles). But maybe we should learn a few ways to become a little smarter with our smartphones.
Here are five ways to free your family from becoming screen-obsessed:
1. Screens at Fourteen
The biggest question I'm asked from parents is, "What age should I get my kids a phone?" And my answer is always the same: high school.
I know, I know… but when your daughter was 11 she told you, "Mom, all my friends have phones!"
And most of them do. The average kid gets a smartphone at 10.3 years old. But that doesn't make it the wisest choice. In fact, most experts agree that teens don't need screens at thirteen. In fact Microsoft's Bill Gates and Common Sense Media's President Jim Steyer both waited until their own kids were 14 and in high school before they got their own phones. Dr. Jean Twenge, author of iGen recommends, "Put off giving your child a smartphone as long as you can." Why? She will be quick to tell you, "It's not an exaggeration to describe iGen as being on the brink of the worst mental-health crisis in decades. Much of this deterioration can be traced to their phones."
Tweens don't need screens. They don't need them in their bedrooms, they don't need them in their pockets… and they certainly don't need them for social media (more on that in a minute).
So don't be afraid to say, "Sorry, not yet."
You don't have to say no… just not yet. Which is the same thing you can do with social media…
2. Delay social media
When your 12-year-old son asks to have Snapchat or Instagram because all his friends have those apps, just reply honestly, "Sorry, it's against the law."
It's the truth. The FTC doesn't even allow social media sites like Instagram, SnapChat or Twitter to collect data from anyone under 13 (it's called COPPA, the child's online privacy protection act); so kids who are under 13 literally have to lie about their age just to get those apps.
Don't be in a hurry to inflict this kind of drama on young people's lives.
In my recent research about bullying I discovered an overwhelming amount of cases of 11 and 12-year-olds who were being ruthlessly harassed on social media. Most of these tragic stories ended with these victims switching schools or even attempting suicide. The sad fact was, most of these parents knew their kids were being harassed on social media… even though they weren't even old enough to be on social media.
Delay social media to at least 13. And once they're on social media, it doesn't have to be 24/7.
3. The docking station
For years the American Academy of Pediatrics, the National Sleep Foundation and countless others have been recommending kids keep smartphones out of the bedroom at night, not only because it effects their sleep (which it does dramatically), but because many find it a distraction.
57% of young people admitted that using social media often distracts then when they should be doing homework. Others admit that mobile devices allow them to do things that their parents don't necessarily know about. For example, 54% of teens admit if their parents knew what actually happens on social media, they'd be a lot more worried about it.
Smartphones have only extended the reach of entertainment media, social media and the Internet. Accessibility has increased and accountability has decreased. This is a lot of pressure to put on a teen or tween. I've worked with teenagers for 25 years and I've never seen the permeation of porn like I've seen in the last 6 years.
How much self-control would you have if you were sitting in your bedroom alone with a bowl full of candy right next to you?
Give your kids a needed break from their technology come bedtime. Buy a docking station and charge their devices in your bedroom. Tell your kids, "It's a free service we provide. No fee whatsoever. We'll have this charged and ready for you in the morning."
4. Talk about the elephant in the room
Young people like their phones, but they are beginning to recognize many of the problems phones are creating.
A recent study of teenagers revealed that the majority of them actually felt worried about the time they interacted with their smartphones:
· 52% experience times where they are sitting with a bunch of their friends and no one is talking because they are all staring at their phones.
· 60% claimed their friends were addicted to their phones.
· 65% wished they were better able to limit the amount of time they spend on their phones.
· 69% would like to spend more time "socializing face to face" than online.
Let that sink in for a moment. Almost two-thirds of kids wished they were better able to limit their own screen time, and even more of them would like more "face time."
Have you ever talked with your kids about this?
Ask them, "Have you ever wanted to talk with someone and you couldn't because they were so busy staring at a screen? How did that make you feel? How can we prevent this from happening?"
If you read an article about this (like this one, or the countless studies I've cited in this article), try reading a paragraph at the dinner table and simply ask, "Is he right? Do you notice this among your friends? How can we make sure we avoid doing this to others?"
These conversations might be simpler when we practice…
5. No tech at the table
Make dinner sacred. No screens… even you, Dad. Work can wait 30 minutes.
In my research for my book, If I Had a Parenting Do Over, I asked hundreds of empty nester parents one question: If you could go back in time and change just one parenting practice, what would you do over?
The answers were eye opening. And the number one answer by far was, "I'd spend every possible moment with my kids." The answer came in many forms, but most people mentioned that they'd turn screens off and spend more time in face-to-face conversation.
That sounds like a big ask, turning screens off for a given period.
Is it?
In 2018 a group embarked on a study of a group of 12-16-year-olds who went to camp for several weeks in an area without Wi-Fi or cell service. Researchers predicted that this Generation would go insane without their devices.
The results were the exact opposite.
In fact 92% of the teens and tweens experienced greater satisfaction or "gladness" being away from their devices while only 41% felt any kind of frustration at any time. This is just one of many studies of its kind.
Is there a chance that your kids might be craving real live face-time?
Which of these 5 practices can you implement this week?
– cross walk
Canada, November 27, 2018: Activists in Canada are petitioning the government to remove a church's tax-exempt status because it removed a woman from its membership roll after learning that she's in a same-sex relationship.
Kimberley Mills lost her membership at Calvary Baptist Church in Oshawa, Ontario, after it was discovered that she was in a relationship that was, according to a letter quoted by local media, in "disobedience to the Scriptures."
After hearing about the church's actions toward Mills, Mac Moreau, a political activist in Oshawa, launched a letter-writing campaign to the Canada Revenue Agency earlier this month demanding that the government entity review Calvary Baptist's status as a charity.
"Charities that allow their resources to be used for activities that promote hate and intolerance shouldn't receive benefits from the Canadian government — benefits that all Canadians contribute to," stated Moreau on Facebook.
Calvary Baptist Church sent The Christian Post a statement on Monday explaining that while they "love and care for everyone" church membership is based on "a voluntary association of like-minded individuals who share a commitment to the teachings of the Bible."
"Those who choose to become members of Calvary Baptist Church share our theological and doctrinal beliefs and agree to live in accordance with those beliefs," church leadership said.
"When an individual ceases to hold those beliefs or live in accordance with them, as has recently happened, that individual may be removed from membership but always remains welcome to attend our services and other programs."
Some viewed the news of Calvary Baptist's membership decision regarding Mills and the possibility of the church losing its charitable status over the decision as further evidence of Canada's growing hostility toward churches that oppose homosexuality.
"Justin Trudeau's Liberal government has already placed an ideological litmus test (which includes LGBT issues as well as abortion) as a prerequisite for gaining access to the Canada Summer Jobs Program, and soon enough LGBT activists will turn their attention to those churches (and other religious institutions) that still hold to the traditional biblical teaching on sexuality," a LifeSiteNews blog argued last week.
"LGBT activists will soon demand that governments strip charitable status from any church or institution that disagrees with their ideology of sexuality, and will accuse any politician who declines to do so of being a homophobe or a transphobe."
Dany Morin, spokesperson for the CRA, emailed CP on Monday explaining that due to confidentiality provisions in the Income Tax Act, the agency cannot comment on whether a particular charity is or is not being audited.
"The CRA's actions can only be made public when an audit results in a charity being revoked, annulled, suspended, or penalized," Morin explained. "The CRA posts such cases in its list of charities. This provides transparency to Canadians regarding the decisions of the CRA with respect to charities."
Morin also explained to CP that if "a charity restricts access to its premises or its programs in any way, the nature of the restriction must be clearly linked to the benefits provided by the charity."
"For example, a charity operating a woman's shelter would be justified in restricting access to its programs and facilities to women; while a charity operating a community center would generally be required to make its facilities open to the public at large," noted Morin.
"If the CRA identifies noncompliance as a result of an audit, it uses an education-first approach where possible. This means the CRA will generally give a charity the chance to correct its noncompliance through education or a compliance agreement before it resorts to other measures such as sanctions or revocation. It's important to note that the facts of the charity's case will determine which compliance approach the CRA will take."
– christian post
Karachi, November 26, 2018: Pakistan has launched a crackdown on a religious group who paralyzed the country for three days after the acquittal of Catholic death row inmate Asia Bibi.
Bibi, a mother of five who had been held in solitary confinement on death row since 2010, had her blasphemy conviction overturned by the Supreme Court on Oct. 30.
The court's ruling sparked three days of violent protests led by Khadim Hussain Rizvi, the firebrand cleric and chief of Tehreek-e-Labbaik Pakistan (TLP), a politico-religious group known for its staunch support of draconian blasphemy laws.
The protests prompted the government to sign a controversial deal that drew condemnation from minority and human rights groups.
The Christian woman was eventually released on Nov. 8 in Multan and flown to Islamabad. Her whereabouts have been kept secret due to threats to her life and her family.
On Nov. 23, police, rangers and other law enforcement agencies detained Rizvi and hundreds of his followers in an undeclared crackdown against the group. The move sparked clashes between Rizvi's supporters and police in Lahore in which at least five people were injured.
Government spokesman Fawad Chaudhry said Rizvi was taken into protective custody after he announced plans to hold a rally in Rawalpindi.
"Khadim Hussain Rizvi has been taken into protective custody by police and shifted to a guesthouse. They insisted on coming to Rawalpindi and refused the government's proposal for alternative arrangements," Chaudhry said shortly after the arrests.
"The government did its best to convince them but they refused every offer and started to provoke violence. The public are requested to stay peaceful and calm. The law shall take its course and it cannot be left to individuals."
In a press statement on Nov. 25, TLP Karachi head Allama Razi Hussaini said the group was being punished for staging protests against Bibi's acquittal.
"Our more than 500 leaders and workers have been missing ever since the crackdown was launched by the police," Hussaini said.
He also condemned the house arrest of Islamic scholar Mufti Muneeb ur Rehman for his support of the TLP.
Bibi was sentenced to death in 2010 on charges of making derogatory remarks about the Prophet Muhammad during an argument with a Muslim farm worker.
Her lawyer Saiful Malook has fled Pakistan after threats to his life.
The raw video below shows TLP supporters clashing with police at Numaish Chowrangi in Karachi on Nov. 24. (Video courtesy of TLP media)
– ucan