8 years before NIA, Karnataka CID probed 'love jihad', found no specific instance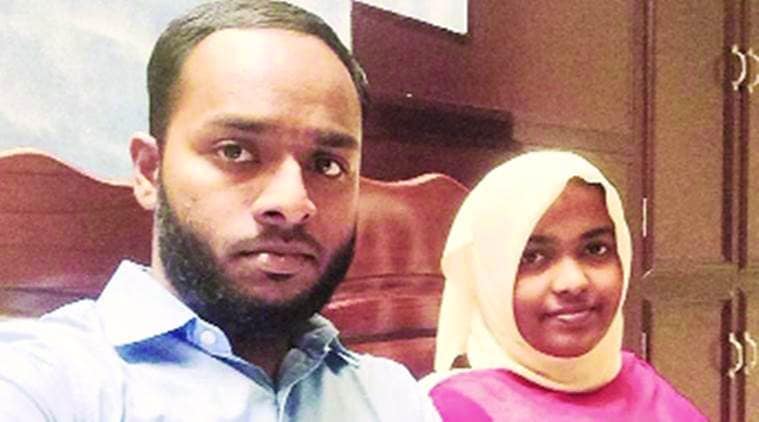 Karnataka, August 22, 2017: AN NIA investigation, based on a Supreme Court order, of whether an inter-religion marriage involving a Muslim boy and a Hindu girl fits into a pattern of what some call "love jihad" will not be the first attempt by a police agency to find out if "love jihad" is for real. In 2009, the Karnataka police CID was asked by a division bench of Karnataka High Court to look into allegations of "love jihad" in the marriage of an 18-year-old girl, Silja Raj, from Chamarajnagar area of Bengaluru with a 24-year-old youth, Asghar Nazar, from Kannur in Kerala.
In an interim CID report filed in the high court on November 13, 2009, Karnataka's then director general of police Ajay Kumar Singh reported that Silja and Asgar's marriage did not involve "love jihad" as alleged in court on behalf of Silja's father C Selvaraj. "There seems to be no prima facie evidence of 'love jihad' in the case of Silja Raj of Karnataka's Chamarajanagar district marrying Asgar of Kannur district of Kerala. Silja Raj has married Asgar out of her own volition," the interim report said.
Based on the report, the court told Silja she was free to go where she wanted. She chose to go with her husband. "There is no 'love jihad'. I went with him of my own," she said, following the high court's verdict in November 2009. With the Silja Raj case settled temporarily, the CID police investigated hundreds of inter-religion marriages that had occurred in Karnataka and in a report dated December 31, 2009, stated that "there is no organised attempt by any group of individuals to entice girls/women belonging to Hindu or Christian religions to marry Muslim boys with the aim of converting them to Islam".
The high court had intervened after the father of the girl, C Selvaraj, had filed a habeas corpus plea. During the course of the arguments, Silja's elopement of August 9, 2009, and subsequent marriage to Asghar was labelled "love jihad". The court was told that many non-Muslim girls were being lured to convert to Islam through "love jihad". Sangh Parivar-affiliated groups Vishwa Hindu Parishad, Bajrang Dal and Hindu Jagaran Vedike were around that time engaged in a campaign against "love jihad". Sri Rama Sene leader Pramod Muttalik had launched a "Beti Bachao Andolan" on the premise that Hindu girls were being forcibly converted to Islam.
The CID tried to obtain reports of specific instances of love jihad in Karnataka from right-wing activists but the outreach evoked little response. "No one has come out with any specific instance of 'love jihad' that has taken place in the state," said the final seven-page report of then DGP (CID) Dr D V Guruprasad. "Many of the girls who have married outside their religion and who could be contacted stated that they were leading a happy life after marriage. They are adults and have got married to persons of other religions fully comprehending the consequences of their action, the most publicised being that of Shilja Raj."
The CID investigation looked at details of police investigations in cases of missing girls from a five-year period (2005-09) and found that 149 Hindu girls who had gone missing during that period had married Muslim men and 10 had married Christian men. Also, 38 Muslim girls and 20 Christian girls had married Hindu boys. One Muslim girl reported as missing had married a Christian boy and 11 Christian girls had married Muslim boys, the CID probe found.
Out of 229 cases involving girls who were reported as missing and later found to be in an inter-religion marriage, conversion had occurred only in 63 cases, the CID probe said. The CID found that as many as 21,890 women had gone missing between 2005-2009 with as many as 2,624 untraced. The CID recommended that the issue of human trafficking required more serious attention than issues like "love jihad".
Based on the CID report, a division bench comprising Justice K L Manjunath and A V Chandrashekhar on November 6, 2013, closed the investigations into "love jihad" initiated through the habeas corpus case. The case was closed after the government's advocate in the high court stated that "there are no cases of love jihad" and that investigations would be carried out if any cases were reported.
– indian express