A Christian may become next Goa CM: Deputy CM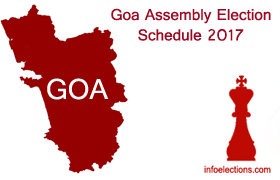 Panaji, January 4, 2017: Goa Deputy Chief Minister Francis D'Souza on Wednesday said there is a strong possibility of a Christian becoming the next Chief Minister of the coastal state.
D'Souza, one of Bharatiya Janata Party (BJP)'s senior-most minority faces in the state, said that having a Christian Chief Minister is wish of the people, so the BJP as well as other political parties could accordingly nominate a chief ministerial candidate.
"I was asked if there can be a Christian Chief Minister for Goa in the future. I said it is possible. I did not say it will happen, but it may happen. It is the wish of the people," D'Souza told a press conference in Panaji.
"It can be from any party… It's not that there is a ban on Christians becoming the Chief Minister," he said, adding that eventually it is up to the elected legislators to select their leader in the legislative assembly.
D'Souza was one of the contenders for the Chief Minister's post after Defence Minister Manohar Parrikar, then Chief Minister, was elevated to become a central minister in 2014.
Eventually, D'Souza was beaten in the race to the Chief Minister's post by legislator from Mandrem and former state BJP President Laxmikant Parsekar, but was appointed as the Deputy Chief Minister some months later.
Christians account for nearly 26 per cent of the state's 1.5 million population.
D'Souza also said that the BJP-led coalition government in Goa has faced hurdles in fulfilling its 2012 poll promise of doing away with the offshore casinos in the state. But, he added, his party is still toying with the idea of closing down the casinos.
"On the issue of casinos, we have already spoken about our difficulties. Attempts are being made to relocate. But we are also in need of revenue. Hence, we have let casinos continue and when possible, we will shut those down," he said.
There are five operational offshore casinos parked in the Mandovi river off Panaji and nine onshore casinos functioning from various five-star resorts located in the coastal fringes of the tourism-oriented state.
– newsx