Brazil, December 5, 2018: Researchers from Brazil announced Tuesday that a baby had been born to a mother who had received a transplanted uterus from a deceased woman.
While uterine transplant is ethical, the use of in-vitro fertilization to produce a child, as was done in this case, is morally illicit.
Though 11 babies have been born worldwide to mothers who received a transplanted uterus from a living donor, this is thought to be the first baby born alive from a uterus taken from a deceased woman.
This follows at least 10 other attempted uterus transplants from deceased donors in the United States, Turkey, and the Czech Republic.
The 32-year-old mother, who has a condition called Mayer-Rokitansky-Küster-Hauser syndrome, was born without a uterus. In September 2016, she underwent uterine transplantation at the Hospital das Clínicas at the University of São Paulo in Brazil.
The deceased donor of the uterus, a 45-year-old mother of three, had died of bleeding in her brain.
The mother's doctors gave her drugs to suppress her immune system so her body would not reject the new uterus. She began to menstruate 37 days after the operation, and after seven months her doctors implanted a single embryo. The doctors had previously removed the mother's eggs and fertilized them artificially.
The healthy baby girl was born by cesarean section Dec. 15, 2017, near gestational week 36. In the same procedure, the doctors removed the woman's uterus.
"The results establish proof-of-concept for treating uterine infertility by transplantation from a deceased donor, opening a path to healthy pregnancy for all women with uterine factor infertility, without need of living donors or live donor surgery," the researchers wrote.
The first successful womb transplant from a living donor raised questions among Catholic bioethicists when it took place in 2014.
Fr. Tadeusz Pacholczyk, Ph.D., director of education for the National Catholic Bioethics Center, told CNA in 2014 that the transplantation of a healthy womb to a woman who lacks a womb because of birth defects or disease can be licit, and "would be analogous to a situation where a kidney fails to function" and a donor provides a healthy organ to someone in need.
Transplanting the uterus alone could be morally acceptable, he said, as long as the transplant of ovaries and sex cells were not also done, respecting the uniqueness of each person's genetic information.
For such a womb transplant to be completely licit, Pacholczyk said, in-vitro fertilization could not be used, and children would need to be conceived naturally, "through the marital act."
The use of IVF, as was done in the case of the mother who received the deceased donor's uterus, violates Catholic teaching because it separates the creation of life from the marital act, Pacholczyk explained.
Despite this, he said the transplant itself opens the possibility for a new morally acceptable therapy, especially since the use of uteri from deceased women does not prevent the donor from being able to bear life while she is still biologically capable of doing so.
– cna
Uttar Pradesh, December 5, 2018: Over 150 mobsters broke into a private Christian worship service in Kanpur, located in India's state of Uttar Pradesh, persecution watchdog International Christian Concern reported (ICC).
On December 2, the protestors forced themselves into the private hall, threatening Christian worshippers and disrupting Pastor A. B. Singh's morning service.
Pastor Singh's wife was brutally beaten by members of the mob, after she tried to protect her husband and other women in the church who were being attacked.
The mob then chased all the Christians from the service, warning Pastor Singh to stop leading Christian worship services in Kanpur.
Police were called to the scene, but according to ICC, no action has been taken so far.
Pastor Vijay Gupta, a Christian leader from Kanpur, told ICC: "The attacks on places of worship have picked up in the last two to three months in the Kanpur region.
"What we hear in the news is the tip of the ice-berg. Pastors and evangelists are constantly being harassed and [threatened]."
Pastor Sam P. Jacob, also from Kanpur, told ICC: "We had to completely shut down our Christmas programs and activities due to the prevalence of anti-Christian sentiments.
"Christians are terrified over the situation. We are not sure if we are even going to conduct a Christmas service on Christmas day."
The India state of Uttar Pradesh has witnessed a major crackdown against Christianity in recent months.
Earlier in September this year, 10 Christian pastors in Uttar Pradesh in India were arrested for holding a Sunday service.
Police reportedly stormed the church in Karibayar and arrested the Pastor Bahavan Ram, a United Nations religion watchdog Christian Solidarity Worldwide (CSW) reported.
Mervyn Thomas, chief executive of CSW, told International Christian Concern (ICC): "Recent events in Uttar Pradesh are deeply worrying and indicative of a concerning increase in religious intolerance in India.
"The arbitrary arrests by the police go against the rule of law and we call on the government of India to ensure the release of all pastors currently held in detention, and to work to protect the right to freedom of religion of belief for all Indians, as guaranteed by the Constitution of India and the International Covenant on Civil and Political Rights, to which India is a party."
– express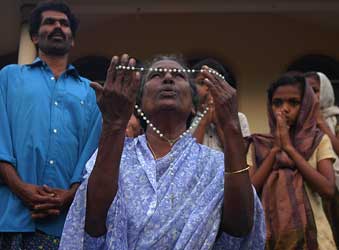 India, December 6, 2018: Beating their drums, some 200 socially poor Dalit people marched through the streets of Indian capital New Delhi on Dec. 4 in a novel form of protest to demand that they be given social benefits denied to them because of their Christian faith.
Participants in the "the drum, dance, demonstration" played their drums near parliament to demand that the government withdraw a 1950 presidential order that said only Dalits of Hindu religion should be given social security benefits meant for Dalit people's advancement.
"Government comes and goes, and we get only false promises. Several protest rallies and marches in the past were useless. Now we play our drums to wake up the sleeping government," said Father A. Arputharaj, a protest organizer from Pondicherry and Cuddalore Archdiocese in Tamil Nadu.
The Indian constitution has special provisions to assist Dalit people's educational and social advancement with financial aid and reserved seats in jobs and educational institutions. But Dalit Christians and Muslims are denied these rights on grounds that their religions are caste-free.
The 1950 order was twice amended to include Dalit people of Sikh and Buddhist religions for these benefits. "But Dalit Christians and Muslims continue to suffer because of discrimination based on religion," Father Arputharaj said. "The government refuses to hear us, so we chose a louder medium to make them hear us."
An estimated 30 percent of India's 28 million Christians come from Dalit backgrounds but they speak different languages as they are scattered across India.
"We are united and will fight until we get our rights. It is the best time to raise our voices as the general elections are due next year and the winter session of parliament is scheduled to start on Dec. 11," said Father Arputharaj.
The protest was organized by the Dalit Christian Artists Coordination Committee from Tamil Nadu in collaboration with the Catholic Bishops' Conference of India.
A case challenging the constitutional validity of the 1950 order has been pending in the Supreme Court of India since 2004.
Dalit leaders say different government commissions that studied the issue have recommended enlisting Dalit Christians and Muslims for statutory benefits.
Some Christian leaders like A.C. Michael have told ucanews.com that governments fear that allowing reservations for Dalit Christians and Muslims will make them unpopular as the move would reduce the share of majority Hindus.
Pro-Hindu groups are opposed to allowing benefits to Dalit Christians as it might encourage Hindu Dalits to become Christians. Many suspect what blocks Dalit people from becoming Christians is the fear of losing the benefits, Michael said.
Dalits, or the former untouchables, are the lowest caste within Hindu society. Although large numbers of Dalits have converted to Christianity and Islam to escape the rigid caste system, social prejudice against them continues in their new religions too, Father Arputharaj said.
"They are doubly oppressed now. They continue to suffer social neglect and government neglect," said Father Z. Devasagaya Raj, secretary of the Indian bishops' Office for Dalits and Indigenous People.
"We are also trying to contact regional political parties to put our demand in their election manifestos."
– ucan
New Delhi, December 4, 2018: The Shiv Sena has advocated a compulsory family planning program for Muslims to ensure stability in the country and maintain national security.
In an editorial in its mouthpiece Saamana on Dec. 4, the party linked a rise in Muslim population to "unrest in the country and challenges to national security".
The editorial cited a Border Security Force report to the Union Home Ministry that allegedly expresses concerns about an unexpected rise in Muslim population along the border with Pakistan in Rajasthan's Jaisalmer.
"The population of Indian Muslims is burgeoning at the speed of the bullet train, and enforcing family planning [on them] is the only solution," the Bharatiya Janata Party ally claimed.
The Saamana editorial also dismissed the stance of "some Hindutva groups" that want Hindus to abandon the "Ham do hamare do [two-child]" policy to counter the alleged increase in Muslim population.
The Shiv Sena's statement follows media reports about the paramilitary force's report that purportedly highlights "the presence of radical elements who are suspected to be luring local people to pass on information relating to military movements", The Telegraph quoted an unidentified official as saying.
The Shiv Sena claimed the Muslim population in Pokhran "is exploding" and criticized the BJP-led governments at the Center and state for failing to restrict the rise in number of Muslims. The Shiv Sena claimed that BJP-led states were no different from states such as Assam and West Bengal, where the community's numbers were significantly high allegedly because of the policies of the Congress, the Communist Party of India (Marxist) and the Trinamool Congress.
"The national president of the BJP keeps making speeches about how he will remove illegal citizens from India and drive out intruders, but what about the 'green invaders' at the border in Rajasthan?" the Shiv Sena asked.
– scroll
Tamil Nadu, December 4, 2018: A private children's home in Tamil Nadu was shut down by authorities and its directors and others were arrested for sexually abusing minor orphan girls.
According to reports, the Mercy Adaikalapuram Missionary Home in Tiruvannamalai housed 50 minor children, aged between 5 and 17. The director Luban Kumar, his wife Mercy Rani, and her brother Justin Manavalan were arrested and booked under POCSO act. The abuse came to light after Thiruvannamalai district collector received a tip-off that the house was being run illegally and the house was raided.
The director's family resided in the same building where the children's home was operating. The victim girls said that Luban used to call them to his room late in the night and sexually abuse them. He threatened the girls not to complain about the same with anyone. When the girls complained about the abuse to Luban's wife, her brother Justin came to their room and repeatedly thrashed them until they promised that they will not tell it to anyone else.
The district collector said that the children were targeted because they had nowhere to go or complain. He also said that the children's home lacked basic amenities, the girls had no privacy. The bathrooms in the home had no doors, and the girls had to change in one common hall. In addition to this, they were supervised by a male security guard.
When the children in the home were shifted to a government-run children's home, three of the girls told the warden that they wanted to talk with the collector privately. That is when the girls narrated their story of sexual abuse and intimidation they faced. They told him that the bathroom stalls originally had doors but Luban had removed them on purpose. His room was attached to the bathroom and he used to see the girls showering through a window.
They also said that the director has installed a CCTV camera in the hall where they were forced to change and he would watch them on the screen in his room. Moreover, the girls were forced to go to his room to give him a massage, where he sexually abused them.
The girls were also made to household chores for the Luban's family, including scrubbing toilets, cooking and cleaning.
Luban Kumar is a retired teacher who used to teach in Danish Mission Higher Secondary School in Tiruvannamalai. He is also the finance coordinator of Arcot Lutheran Church and the founder of Jeeva Thaneer Ministry.
The accused persons have been arrested by the local police, and the private children's home was sealed by authorities.
– op india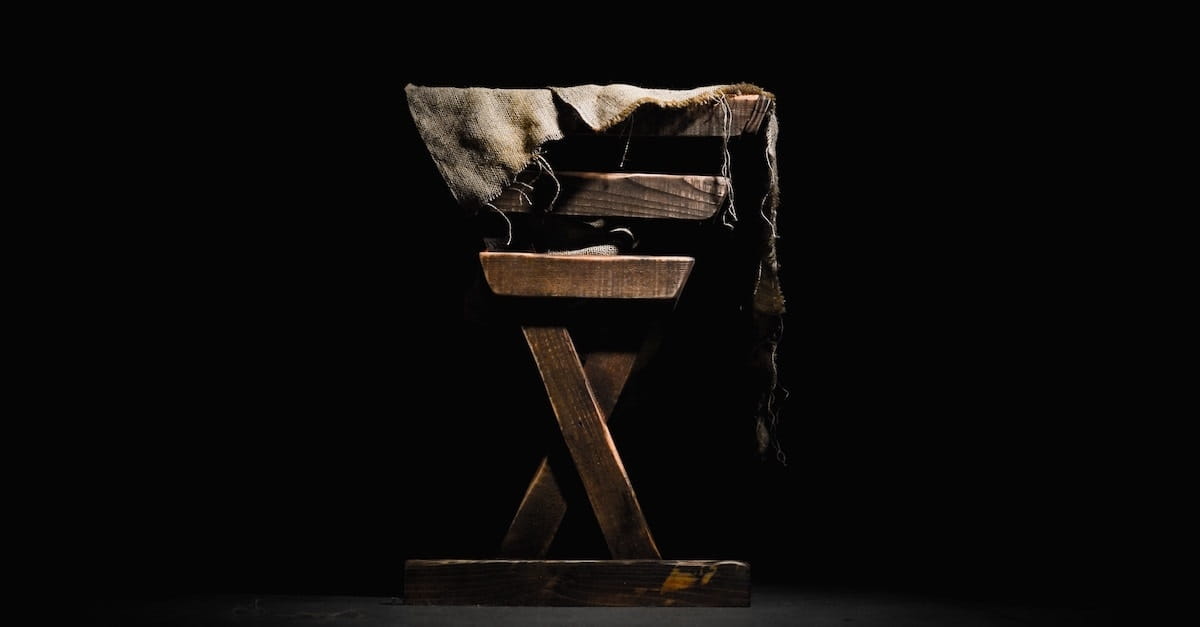 As the autumn leaves dance and twirl, I'm reminded that it won't be long before we celebrate the holidays. To avoid the last minute hustle it is good to think ahead.
Many shop early and get their Christmas cards ordered and signed. Others bake Christmas cookies for weeks to prepare for guests and gifts. Whatever we do to prepare for the holiday, when we are intentional it can reduce stress.
Preparing our heart and keeping our focus on Jesus takes planning too – otherwise the weeks fly by in a blur before we rein in what's important. Using an advent devotional or activity is a wonderful way to engage the whole family with the central message of why Jesus came.
Having a plan for your family celebrations minimizes stress and helps you to focus on the things that are important to you. Begin by adding the events and traditions most important to you and your family.
Asking yourself these questions during this season of your life will help you to focus as you celebrate from the heart. Questions like:
1. What traditions do I value most during this time of year?
This may be a family party or a cookie swap at your church. You may enjoy the live nativity or reading Scripture on Christmas Eve. Be sure to put these on your calendar first to help when responding to other invitations and opportunities. One of our favorite activities revolves around the reminder of what Christmas is all about. So, we watch Charlie Brown's Christmas on Christmas Eve as a family. Christmas Eve is really big in our home. We have special foods, play Christmas music, eat while we watch Christmas movies, and end with Charlie Brown before bedtime.
2. What other events will I include in my celebrations?
This includes church events, concerts, school programs, community events, parties and gift exchanges. Do you decorate the tree as a family? Plan a special Christmas breakfast? Visit shut-ins or go caroling? When we are purposeful in deciding on what is included on our calendar, we will have more insight into what we can and cannot do.
3. What things can I let go of because of busyness or a change in my life situation?
Maybe in the past you've spent days baking dozens of kinds of cookies for cookie trays but due to finances, change in family dynamics, a new living situation, or illness you can't do this the same way. Every season of life is different and we need to give ourselves permission to adapt to the changes. Giving ourselves grace will help to overcome guilt and fear of disappointing others. Each new season brings new ways to celebrate. Instead of wrapping gifts, use gift bags or reusable shopping bags for each family.
4. How much decorating will I do this year?
When my children were all at home, they helped with the decorating. Since my husband and I have an empty nest, I have simplified. I love a wreath on the door and candles in the windows. I decorate my hearth and have a tabletop Christmas tree. Pine cones and glass Christmas balls in a bowl on the table is simply beautiful. I find it is easier to set up and quick to take down after the holiday. Simple can also be festive.
5. How much will I spend on gifts for each one on my gift list?
Being realistic about our resources alleviates stress. Planning ahead may give you time to save for gifts or decide that you may try giving more handmade items. Create your gift list early and jot down ideas for each person. Be intentional, shop early, and don't overspend. Order online and have gifts shipped directly to family living out of state. This article on low cost gift giving may help.
6. Am I able to do all the cooking for dinner guests or do I need to ask others to contribute items to the feast?
Do you host Christmas dinner for family and friends? Ease the burden and create community by asking family dinner guests to bring an appetizer, vegetables, dinner rolls, beverages or a dessert to help with your dinner preparations. Simply provide time for everyone to pop their dish into the oven for warming. Most of the cooking can be done ahead of time, allowing you to spend Christmas morning enjoying your family time.
7. How will my family prepare for the Advent season?
The Advent Season reminds us of His Coming – both as the Messiah, born as a baby – and as the Coming King of Glory. We anticipate the second Coming of Jesus in the same way the Jewish people watched for their Messiah. This first and second Advent have something in common—they mean, Someone is Coming!
When my children were very young we had an Avon Advent calendar so our children could count the days to Christmas Eve. We also read the Christmas story together from a children's Bible and other story books.
If you have children, Focus on the Family has a free Advent resource for you to use this Christmas. It is filled with downloadable activities and lots to learn about the meaning of Advent.
– cross walk
U.S., December 04, 2018: A nativity scene and a Ten Commandments display were removed from public property in Dover, Ohio, after an atheist group complained and forced the mayor into action.
Dover Mayor Richard Homrighausen told Fox 8 that the atheist group, the Freedom from Religion Foundation, threatened a lawsuit if city officials did not comply and move the Christian displays onto private, instead of public, property.
"We have freedom of religion and they're saying that we're endorsing one religion," Homrighausen said.
FFRF had warned in its letter earlier this year that at least one resident complained against Christian displays that stood in public space in the city.
"Twenty-seven years been mayor, nothing like this has ever happened," said the mayor. "Never imagined it would happen."
FFRF constitutional attorney Andrew Seidel insisted that the group is not unfairly targeting the city, noting that it has recorded as many as 750 complaints in the state since 2015.
"It's important to uphold the First Amendment and that's an effort every American, regardless of religion or party affiliation, should join," Seidel argued.
"We are defending the First Amendment of the U.S. Constitution; it doesn't get any better than that."
The Grand Haven Tribune reported that both the Nativity scene and the Ten Commandments monuments have been moved not far from where they originally stood, to property owned by Grace Evangelical Lutheran Church.
Law Director Douglas O'Meara has pushed back against FFRF's assertions that the displays were improperly placed on public property, but noted that a court case would be costly for the city.
"In these days of extremely tight budgets and close watching of civic purse strings, council and the mayor elected the route that extinguished that exposure," O'Meara said back in April in a response to the atheist group.
O'Meara had further argued that the Nativity scene could have been allowed to legally stay as part of a diverse seasonal display. He also likened the Ten Commandments monument to a similar display in Texas that the U.S. Supreme Court found represents historical value.
Besides the two displays, the city will also have to paint over a Latin cross that is part of a choir display next to City Hall, the Tribune noted.
Ten Commandments displays across America have found themselves in the center of various lawsuits related to the First Amendment. In May, the FFRF filed one against the state of Arkansas for displaying the monument on capitol grounds.
State Senator Jason Rapert, who sponsored the legislation allowing for the monument, called FFRF and the American Humanist Association "anti-American organizations" for their lawsuit.
"If the Ten Commandments are good enough to be displayed in the United States Supreme Court Chamber and other state capitol grounds in Texas and around our nation, then they are good enough to be displayed in Arkansas," Rapert declared at the time.
– christian post
Iraq, November 27, 2018: An investigation by an Iraqi television network has uncovered the theft of at least 350 Christian-owned homes in Iraq.
The empty properties of hundreds of Christians who have fled the country have been occupied or seized. The problem is particularly serious in the historical Christian heartlands of the Nineveh Plain surrounding the northern Iraqi city of Mosul.
Church organisations have tried to intervene, but one Christian leader in Baghdad told journalists, "In some cases, our intervention has led to restitution; in others, nothing could be done. We ran up against powerful people."
Properties have been transferred under false names and sold on. Many Christian properties had already been seized by Islamic State terrorists when they overran Mosul and the Nineveh Plains in 2014.
The Iraqi government is now rebuilding and restoring churches destroyed and damaged during the group's three-year occupation of Mosul – around 40 churches were damaged and 15 destroyed – but even if Christians brave enough to return have a place to worship, many no longer have a home to go back to.
– barnabas persecution update
Pakistan, December 3, 2018: A group of advocates for religious freedom have formed a commission for the protection of minorities' rights in Pakistan, amid growing fears of intolerance toward religious minorities in the majority-Muslim country.
Local media reported that the new commission is comprised of professionals in human rights, law, and academics from various religious communities. Its aim is to encourage federal and provincial governments to honor constitutional religious freedom rights.
The Pakistani constitution establishes Islam as the state religion, but includes articles to protect the rights of freedom of religion and religious education. It also prohibits discrimination based on religion in relation to access to public places and provision of public services.
Despite this, "the government of Pakistan has not addressed the spread of sectarian or religiously motivated intolerant speech and has not prosecuted perpetrators of violent crimes against religious minorities," according to the U.S. Commission on International Religious Freedom.
Human rights activist Ibn Abdur Rehman, patron-in-chief of the new commission, said the body will be committed "to upholding rights of those people treated or declared as the minorities," but that it would be "all-inclusive in pursuing equality" in terms of religious freedom.
Chairman of the new body Peter Jacob told local media that with "rising intolerance in society, there was an urgent need of such a commission to protect minorities' rights." He said the Pakistani Supreme Court ordered the creation of a National Council for Minorities in June 2014, but successive governments had ignored this order.
In July, Pakistan elected Imran Kahn as it new president, a politician who has publicly supported laws imposing strict penalties for blasphemy against Islam – including desecrating a Quran or insulting Muhammad. Penalties for insulting Islam's chief prophet include fines, prison, and even the death penalty.
As CNA has previously reported, accusations of blasphemy are disproportionately leveled against religious minorities, and the laws are seen as a vehicle for religious intolerance or persecution. While Pakistan is 97 percent Muslim, 14 percent of blasphemy cases are brought against non-Muslims.
While no one has been formally executed for the crime in Pakistan, mob violence and killings have accompanied public accusations of blasphemy. This includes Servant of God Shahbaz Bhatti, a Catholic politician from Pakistan who was killed by the Taliban in 2011.
Bhatti, who served as Pakistan's Federal Minister for Minorities Affairs from 2008 until his death, was at the time the only Christian member of Pakistan's cabinet, and said he had dedicated his life to the "struggle for human equality, social justice, religious freedom, and to uplift and empower the religious minorities' communities," and that he accepted the post for the sake of the "oppressed, down-trodden and marginalized."
Bhatti had begun to receive death threats in 2009, but they increased in 2010, after he showed support for Asia Bibi, a Pakistani Christian woman who was sentenced to death for blasphemy in 2010, and who remained on death row until her acquittal by Pakistan's Supreme Court in October 2018.
– cna
India, December 03, 2018: In 2011, the Gujarat High Court decided a case which reveals interesting insights into the nature of the secular state in India. In May 2010, the Gujarat High Court held a Hindu ritual, a bhoomi pujan, at a ceremony for laying the foundation stone of its new building. Rajesh Solanki filed a public interest case and argued that the use of Hindu pandits to chant Sanskrit slokas at the event suggested that the State had identified itself with Hinduism, which conflicted with the idea of secularism embedded in our Constitution.
While dismissing the Rajesh Himmatlal Solanki v. Union of India case, the court held that "[s]ecularism…is not [the] antithesis of religious devoutness", and that since the prayer ceremony was "noble" and meant to benefit everyone who used the court's building regardless of their religion, it was secular. The court's judgment is one example of how secularism in India has oddly been considered to be consistent with state endorsement of Hinduism.
Solanki challenged the foundation stone ceremony primarily on the grounds that the High Court, as part of the state, should not identify itself with any religion, in this case Hinduism. His lawyer argued that by doing so, the court had created an "adverse feeling" among those who were not Hindus and had "shake[n] [their] confidence" in the secular character of the state.
Speaking for the court, Justice Jayant Patel emphatically rejected these arguments. He began with the innocuous premise that a celebration for laying the foundation stone of a new building was a secular activity. However, he went further and held that offering a Hindu prayer to the earth at that ceremony would be secular too since it was moved by a "noble desire to achieve [the] successful construction of [the] new building".
Going further still, the court called Solanki's argument, that other religious groups would feel hurt by the foundation ceremony, a "pervert view" of the matter. Oddly, the court also found that offering prayers at a foundation stone ceremony was not an "essential and integral part of a particular religion".
The court then imposed costs on the petitioner because it found that the petition had been filed at the instance of an organisation which was not impleaded in the case.
Benign Intent, Implicit Endorsement
The court's reasoning is problematic. Justice Patel found that a Hindu prayer at the foundation ceremony was secular because it was meant for the greater good – the prayer was offered to ensure the successful construction of a public building that would be used by Hindus and non-Hindus.
However, what about those who did not believe in the power of those prayers?
Though the intent behind the prayers might have been harmless, the High Court lost sight of the fact that in offering only Hindu prayers, it had publicly identified itself with Hinduism to the exclusion of other religions.
After all, equally well-meaning prayers could have been offered by Christian, Muslim, Sikh, Jain or Buddhist priests – all of which are major religions in India. Even so, this would still have offended atheists, who are also entitled to their belief system under our Constitution.
No State Religion, But…
In the U.S., the first amendment to the Constitution contains the famous "establishment clause", which says that there can be no official state religion.
There, in the case of Lemon v. Kurtzman (1971), the Supreme Court laid down a three-pronged test—popularly referred to as the 'Lemon Test'—and held that an activity is secular when:
It pursues a secular purpose;
Its effect does not advance or inhibit religion; and
It does not foster an excessive government entanglement with religion.
However, despite the establishment clause, in Marsh v. Chambers (1983), the U.S. Supreme Court upheld the Nebraska state legislature's practice of starting each day with a prayer conducted by a Presbyterian minister paid by the government. Chief Justice Burger held that such practices were "deeply embedded in the history and tradition" of the U.S., that even in American courtrooms, proceedings commence with the announcement, "God save the United States and this Honorable Court."
However, in another case, McCreary County v. ACLU (2005), the U.S. Supreme Court held that a public display of the ten commandments in a courthouse violated the establishment clause.
Laws That Favour Hindus
Article 48 of the Constitution calls upon the state to prevent the slaughter of cows. Though this provision was ostensibly enacted because of the usefulness of the cow to India's agrarian economy, the Supreme Court upheld a ban on cow slaughter enacted in some states by taking into account the fact that "Hindus in general hold the cow in great reverence and the idea of the slaughter of cows for food is repugnant to their notions" [Mohd. Hanif Quareshi v. State of Bihar (1958)].
Despite the fact that our Constitution confers a right to "propagate" religion, statutes enacted in several states, which make it difficult for preachers to proselytise and convert Hindus to religions like Christianity, have been upheld on the grounds that propagating religion does not include conversion.
Enacted in 1955-56, the Hindu Code contains provisions which disincentivise Hindu conversion to other religions.
For instance, a Hindu's conversion to another religion furnishes a ground for divorce.
Children born after a Hindu converts to another religion cannot inherit the property of their Hindu family members unless they convert to Hinduism.
Of course, secularism itself is a term which has no fixed meaning. It could be argued that despite all of the above, India is still secular, especially when it is compared to countries like Pakistan where blasphemy attracts the death penalty and public officials are required to satisfy religious tests for assuming office. Under Pakistan's Constitution, the President has to solemnly swear that he is a Muslim.
However, in upholding a Hindu religious ceremony performed at an official event, the Gujarat High Court's judgment contributes to the tacit state endorsement of Hinduism in India's secular state.
– bloomberg quint