Bishop joins to laud withdrawal of banknotes to starve black market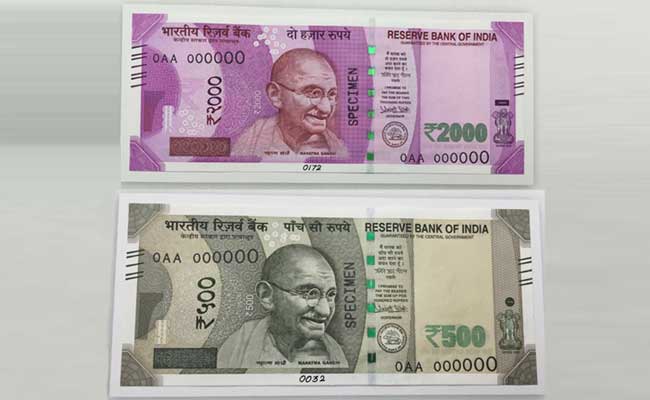 New Delhi, November 11, 2016: A bishop has joined joined economists and political parties in lauding the unexpected announcement of India withdrawing high value bank notes to starve black market, but communists doubted its effectiveness.
"It is a good initiative to curb the black market but at the same time it should not bring practical problems to the common man," said Archbishop Kuriakose Bharanikulangara of Faridabad.
He said the change would not adversely affect organizations like the Catholic Church as "our institutions have always been transparent in their financial transactions." The church is "happy to cope with the change," the bishop said.
In a nationally televised speech on Nov. 8 Prime Minister Narendra Modi said that from midnight 1,000 and 500 denomination bank notes would cease to be legal tender. However, people would still be able to change them for lower denominations at banks over the next few weeks.
The government also plans to introduce a redesigned 500 rupee note and a new 2,000 rupee note.
Media reports estimated that illegal markets in India were worth US$344 billion between 2002 and 2011.
Sitaram Yechury, leader of the communist party, torpedoed the idea. "To me it appears poorly planned. It neither addresses major sources of illegal funds coming from abroad nor those invested in property or gold," Yechury told ucanews.com.
Industrial lobbyist Harshavardhan Neotia called it an "extremely bold move" which will deal "a body blow to terror financing."
"There will be some inconvenience for a few days. However, we are sure that the government and the Reserve Bank will take adequate measures to ensure the transition happens smoothly," he said.
ATMs ran dry in India after Modi announced that the government would withdraw two high value banknotes from circulation in order to starve the black market.
"For years, this country has felt corruption, black money and terrorism as festering sores, holding us back in the race toward development," Modi said, adding that terrorists were using fake 500 rupee notes, worth US$7.5 at current rates, to fund their campaigns.
Middle class woes
Many view Modi's surprise move as an attempt to fulfill his election promise to crack down on tax evasion and recover illegal funds stashed overseas. But it has plunged millions of lower and middle class citizens into panic.
Many middle class people, who often have cash savings stashed at home, have had their finances thrown into disarray.
"Yesterday, I withdrew 9,000 rupees to pay for my children's school fees, groceries and other daily needs. It all came in 500 rupee notes. Now they have all become useless," Vinod Singh, a railway track worker in Kolkata, told ucanews.com.
"I only have around 300 rupees of useable money. It's not enough to see us through the next few days," he said, adding that the government has shut down banks and ATMs for two days in order to implement the change.
Soon after Modi's speech, people rushed to their nearest ATM to secure their money.
People also queued up to withdraw as much money as they could in 100 rupee bills, now the highest denomination. Most ATMs ran out of money within a few hours and ceased to work.
– ucan