Bishop Theophane Thannickunnel of Jabalpur passes away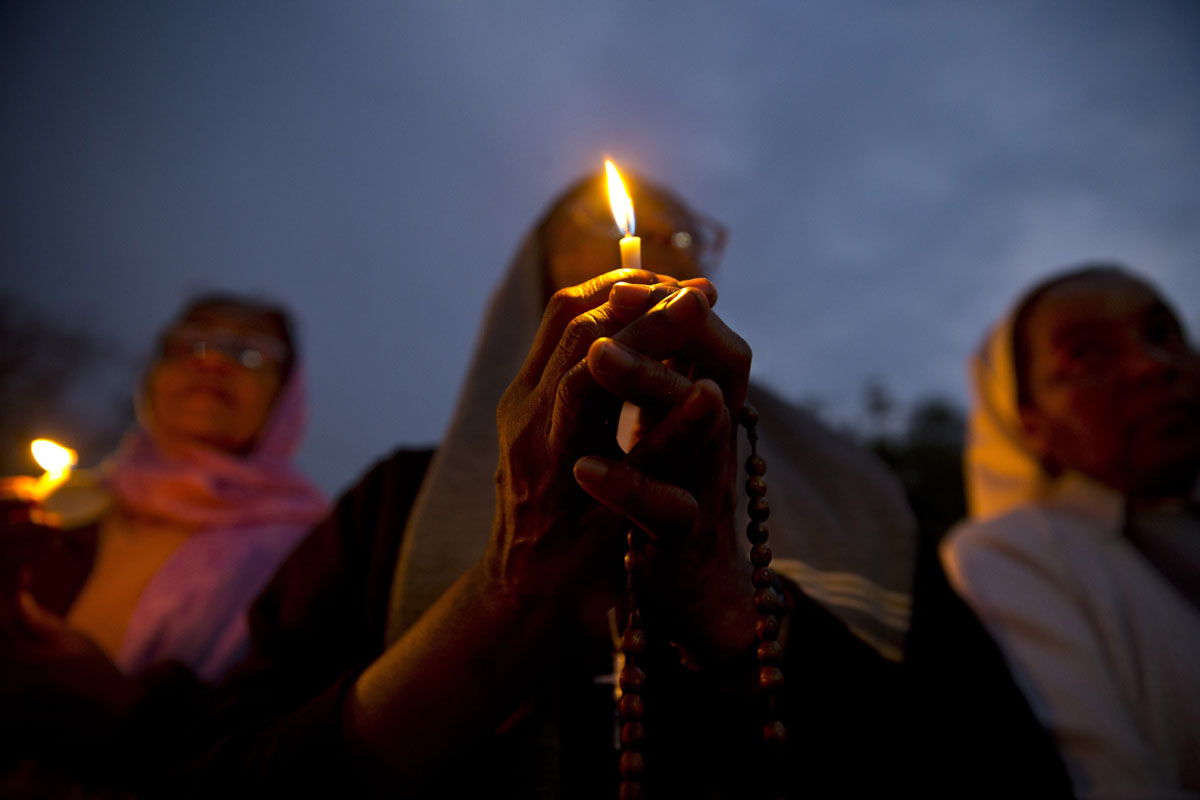 New Delhi, November 20, 2016: Bishop Emeritus of Jabalpur Bishop Theophane Thannickunnel passed away on Nov 18 at St. Norbert Abbey, Jamtara, Jabalpur, Madhya Pradesh.
The funeral will be held on Monday, November 21 at 1.00 p.m. in the Cathedral, Jabalpur.
Most Rev. Theophane Thannickunnel, O Praem was born on 23rd September, 1928. He was ordained Priest on 15th August, 1959. He was appointed Bishop of Jabalpur on 1st March, 1976 and Ordained Bishop on 31st March, 1977.
On 16th May, 2001, he retired from his active episcopal ministry. He was 88.
Bishop Theophane Thannickunnel is the third Bishop of Jabalpur and the first Indian Norbertine Bishop.
He was consecrated a Bishop on 31st March, 1977 by Archbishop Eugene D'Souza of Nagpur and Bishop Joseph Pallikaparampil, the then Auxiliary Bishop of Palai.
The long tenure of Bishop Theophane was marked with the opening of new Mission Stations and parishes.
Some of the Mission Centres were opened in new places and others were erected by dividing the existing Mission Stations and Parishes. This move of Bishop Theophane accelerated the missionary enthusiasm and all could witness an unprecedented growth of the diocese.
Jabalpur diocese had been fortunate to be under the stewardship of Bishop Theophane for over a period of 24 years.
– ccbi