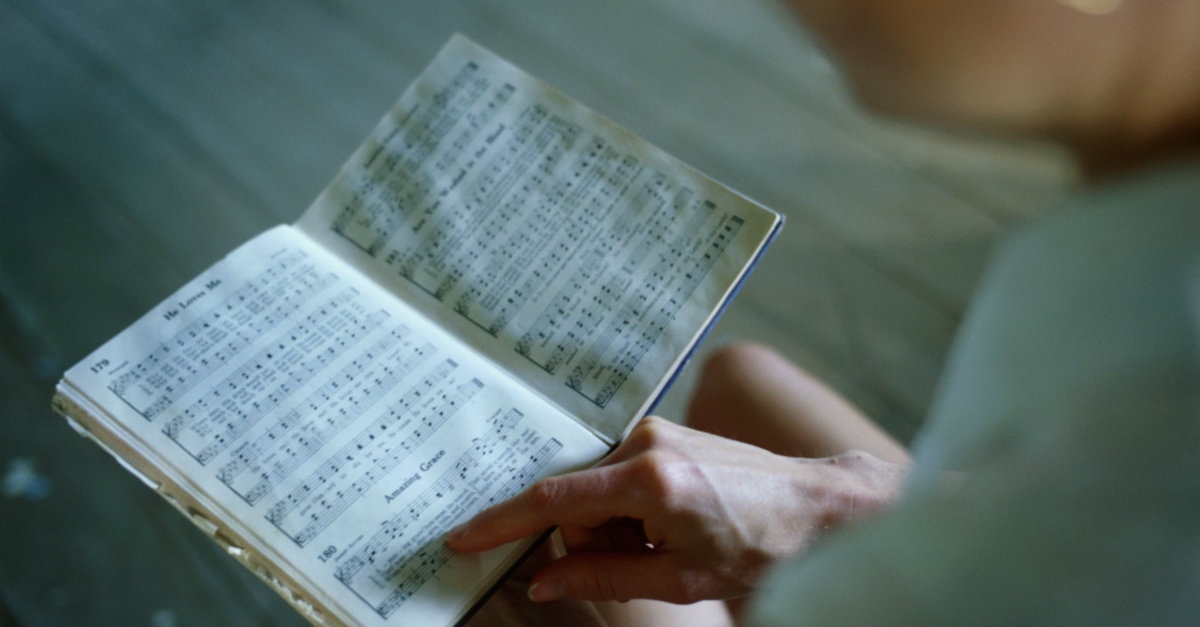 My (very traditional) church just recently installed two 80-inch screens in the sanctuary. One is in the front, for the congregation to see, and the other is in the rear of the church facing the choir.
The decision to install the screens came after a "Technology Committee" met periodically for three years to determine what technology best suited the church's needs, then pitched the idea of screens to the congregation, who voted to spend thousands of dollars on the project.
The screens are now used to scroll church announcements before the service begins, to display Scripture as it is read, to show photos of mission trips and service work, and can be used to play videos that complement the sermon.
There is one thing the screens do not do: Show the lyrics of the hymns we sing.
It would certainly be possible for the video screens to display the lyrics of "Amazing Grace," "Blessed Assurance," and "Great is Thy Faithfulness," but they won't because the church found it of utmost importance to continue to use our hymnals.
A physical copy of a hymnal might not seem that important when you can display the same words of a song on a screen. However, when we cast aside our copies of hymnals in favor of technology, we lose more than some dusty old paper.
Blogger Tim Challies writes that his church is one of the many that has put away their hymnals for good. And while this is not inherently sinful or wrong, he points out that there is value in taking note of what is lost when technology takes the place of tradition.
1. You lose an established body of songs.
Challies writes, "Hymnals communicated that a church had an established collection of songs. This, in turn, communicated that its songs were vetted carefully and added to its repertoire only after careful consideration. After all, great songs are not written every day and their worth is proven only over time."
There is something to be said about having songs documented for years and generations. Another church I attend uses the PowerPoint method, and while I truly enjoy the songs, I couldn't even tell you most of the titles (and I am on the worship team!).
2. You lose a deep knowledge of your songs.
"As we add new songs with greater regularity, we sing old songs with less frequency. This reduces our familiarity with our songs so that today we have far fewer of them fixed in our minds and hearts," Challies writes.
New songs are great, but that doesn't mean we should lose the old ones. When the old ones are catalogued in hymnals, they are less likely to be forgotten altogether.
3. You lose the ability to do harmonies.
This is the reason that my church said that our shiny, new screens would not be used for singing. We are a church that still reads music and harmonizes. The congregation as a whole felt it was important that we keep this part of our identity, despite introducing our church to the 21st century.
As Challies says, "Hymns were most often written so they could be sung a cappella or with minimal instrumentation. For that reason, hymnals almost invariably included the music for both melody and harmonies and congregations learned to sing the parts."
4. You lose the ability to sing skillfully.
With the loss of the hymnal comes the loss of reading music. And with the loss of reading music comes meager worship.
"We tend to compensate for our poorly-sung songs by cranking up the volume of the musical accompaniment. The loss of the voice has given rise to the gain of the amplifier. This leads to our music being dominated by a few instrumentalists and perhaps a pair of miced-up vocalists while the larger congregation plays only a meager role," Challies writes.
5. You lose the ability to have the songs in your home.
Challies says, "Hymnals usually lived at the church, resting from Monday to Saturday in the little pockets on the back of the pews. But people also bought their own and took them home so the family could have that established body of songs there as well."
My parents still have a hymnal in their home, even though their church switched to screen-singing years ago. I would often (badly) bang out the tunes on the piano, but my grandmother (the church organist) would play them as they were intended to be played. But the loss of the hymnal would make family worship look very different today.
As I said before, your church has not sinned if you've already packed away the hymnals. As long as you are still singing and worshiping God, you're obeying Scripture.
"Make a joyful noise unto the Lord, all ye lands. Serve the Lord with gladness: come before his presence with singing." (Psalm 100:1-2)
– cross walk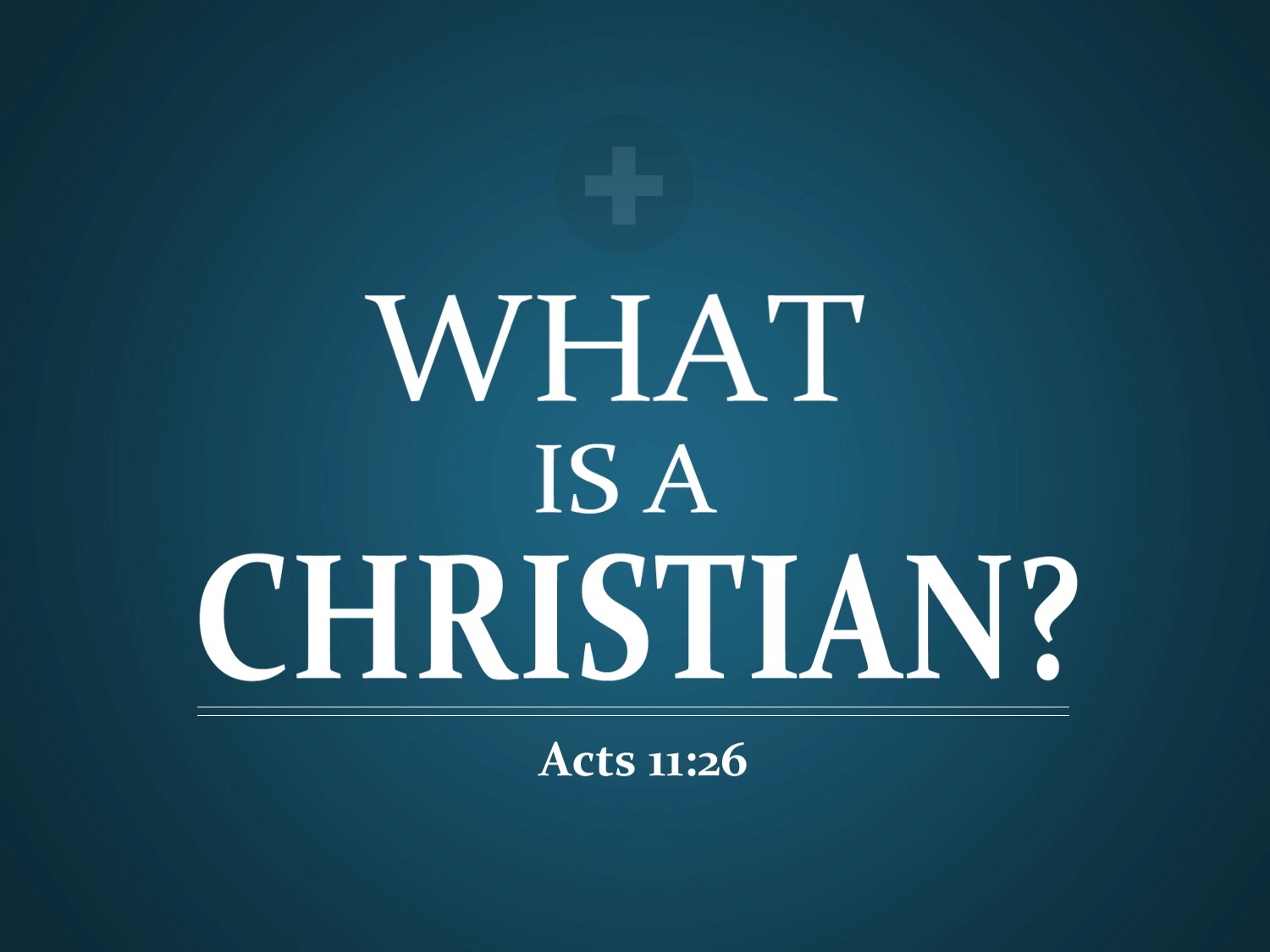 How many people do you know who identify as Christian, yet lack any real sense of living for Christ? We all know, and pray we are not, the type. They call themselves Christians if asked what their religious preference is, but when you examine their lives, there's little evidence of this.
An ABC News poll says that 83% of Americans identify themselves as Christian.1 That is a staggering number. When you consider the issues of our nation such as poverty, racial strife, political division, divorce rates, unwed pregnancies, and the list could continue, it is head-scratching to consider that over 8 out of 10 Americans would say they are Christian. How can this be the case?
We live in a culture that's guilty for knowing things about God without any real love for God. Many people can recite things they have heard about God, or learned growing up. People can speak about God being powerful, all-knowing, loving, forgiving, or any number of other qualities. But how many of those people actually love God? How many of the 83% of Americans who claim to be Christian have any affections for the Christ of Christianity? How many love Jesus?
Evidence of Fellowship and Love
In Matthew 7, Jesus makes it clear this issue is a real problem. In verses 15-20, Jesus is coming near the end of the Sermon on the Mount; he warns those claiming to be something, but not bearing the fruit of what they claim to be.
Healthy trees bear good fruit. Diseased trees bear bad fruit. You will recognize who is real by their fruits. This emphasis is also covered in Luke 6. There (vv. 43-45), Jesus highlights that a tree is always known by the kind of fruit it produces. Figs are not gathered from thornbushes, nor grapes from a bramble bush. Whatever the tree is will determine the kind of fruit it bears.
Genuine Christians will bear corresponding fruit. There will be evidence that we are in Christ.
In the same way, genuine Christians will bear corresponding fruit. There will be evidence that we are in Christ.
One of the greatest is our desire for fellowship with God; we want to draw close to him. Another fruit is radical, life-giving joy. As we walk in fellowship with him, we experience the highest and most satisfying joy available to our hearts (Psalm 16:11; John 15:11). Another fruit we exhibit is love for Christ, genuine affection for him. We see him as the treasure above all treasures, worth losing and leaving everything to attain (Matthew 13:44; Philippians 3:7-9).
When you look at America, do you see 83% of the people overflowing with those fruits? Do you see love for Christ, abundant joy, or eagerness for fellowship with God? No, you don't. That is because we have made Christianity less about loving God and more about knowledge of God.
Evidence of the Gospel
Again, in Matthew 7:21-23, following the tree and fruit teaching, Jesus continues by explaining how many on the Last Day will appeal to their beliefs ("Lord, Lord") and behaviors ("Did we not…"), only to hear the key was knowing him.
Knowing Christ and being known by him is how we inherit the kingdom of God.
Beliefs and behaviors alone ("alone" is the key word here) cannot save. Unfortunately, we often promote these two things as "the gospel" in our churches:"Believe the right beliefs, and you'll be saved. Behave and get your life together, and you will be saved."
But these are false. Beliefs and behaviors matter, but in their right context. Beliefs matter because we are not free to make up views of God and dictate our versions of morality. Behaviors matter because they are evidence of what kind of tree we are. They are the fruit of salvation, not the root.
What is the root of the gospel? Jesus came into the world to pay the debt we could never pay. He died on the cross as our substitute and resurrected three days later. Our sins were atoned for through his shed blood. He drank dry the righteous wrath of God at Calvary's hill. We become recipients of this amazing love and grace when, upon hearing this good news, the Holy Spirit opens our eyes to see it, and in seeing it, we put our faith in Christ alone.
This not only gives us union with God (legal status change), but communion with God (relationship status change). The fruit of being a Christian is not that you have believed the right facts of the Bible—for even the demons do that (James 2:19). But true Christians exhibit the fruit of loving the God who saved us and show the joy that is found only in walking with him.
The Fruit Tells the Truth
Thomas Watson, the puritan preacher of old, once wrote, "Knowledge which is not applied will only light a man to hell." There are too many in our country today who profess to be Christians, but their lives do not show fruit, for a tree is known by its fruit.
Are you and I exhibiting the fruit of a true Christian?
Let the absence of these fruits send you to Christ. Beseech him to show you mercy for the lack of fruit, and plead for his grace to do this work in your heart.
If you are in Christ, make fellowship with God your highest priority. Seek him daily. As we abide in him, we will bear much fruit (John 15:4-5).
– cross walk
Expecting. Pregnant. With child. In the family way. A most exciting time!
With doctor's appointments, an expanding abdomen, ultrasounds, and baby showers, the focus of baby's development is dominated by her physical growth. But she is progressing more than that. Just as her body grows daily in your womb, so her spirit is learning from the Lord.
We all know the promises of Psalm 139, but the Bible contains many more assurances for unborn children. Father is intricately involved in the development of your child. He is the giver of life, forming and protecting her.
The following is certainly not an exhaustive list, but comprises of scriptures that will encourage a pregnant mother. They demonstrate the God has his hand on your baby while she is in the womb. You might like to pray through these verses as you are pregnant and claim these promises. Whether you are mother-to-be, grandmother-to-be, Aunty-to-be, or happy friend, your prayers make a difference in her tiny life.
The Gift of Life
After all, God is the one who gave life to each of us before we were born (Job 31:15, CEV).
God is the giver of life. Life is not the result of chance. It is not an accident or fluke. Life comes about because God gives. He grants life to each baby before birth. Your baby has been filled with his life.
Commissioned by Heaven
"Before I formed you in the womb I knew you, before you were born I set you apart; I appointed you as a prophet to the nations" (Jeremiah 1:5 NIV).
Baby has a destiny. More than that, she is commissioned by heaven. She is set apart to declare the Lord's plan to the nations. She is known by the Almighty and marked for him. She is chosen and loved. A pregnant woman does not carry just another baby, she carries one appointed by the Lord for greatness.
Formed by the Lord in the Womb
This is what the Lord says—your Redeemer, who formed you in the womb: I am the Lord, the Maker of all things, who stretches out the heavens, who spreads out the earth by myself (Isaiah 44:24 NIV).
Father sees baby in the womb. He listens to her heartbeat. He shapes her delicate parts and forms her perfectly. There is no need to worry about deformities or abnormalities. His hands gently mould her beautiful life, body and spirit.
Wonderfully Complex
He makes the whole body fit together perfectly. As each part does its own special work, it helps the other parts grow, so that the whole body is healthy and growing and full of love (Ephesians 4:16 MSG).
Every part of baby's body fits together perfectly. All the intricate and complex parts, fashioned by God. Her whole body is healthy, growing, and full of love. I especially like that she is full of love. As her body is formed, God says that he is also filling her with love. More than anything, I want my children to be full of love. I don't know about you, but it is the most important part of growth to me.
Taught of the Lord
I will teach all your children, and they will enjoy great peace (Isaiah 54:13 NLT).
But you desire honesty from the womb, teaching me wisdom even there (Psalm 51:6 NLT).
God is the ultimate teacher. He teaches us our entire life, beginning in the womb. Father teaches babies wisdom even there. Though humans are born with a sinful nature, God gets a head start by teaching children his ways in the womb. Your baby is wise with the Lord's wisdom the minute she pops out. Wow! And a by product of learning from the Lord is great peace. Baby is peaceful. What mother does not want that?
Filled with the Holy Spirit
At the sound of Mary's greeting, Elizabeth's child leaped within her, and Elizabeth was filled with the Holy Spirit (Luke1:41 NLT).
If Elizabeth was filled with the Spirit, her womb was too. No wonder John was such a powerhouse, he was soaked in the Spirit before he was born. Just as the Spirit bathed John, your baby is surrounded immersed in the presence of God. The Holy Spirit is intimately acquainted with her already. How awesome!
Sheltered with His Wings
Those who live in the shelter of the Most High will find rest in the shadow of the Almighty. This I declare about the Lord: he alone is my refuge, my place of safety; he is my God, and I trust him. For he will rescue you from every trap and protect you from deadly disease. He will cover you with his feathers. He will shelter you with his wings. His faithful promises are your armor and protection (Psalm 91:1-4 NLT).
Lastly, baby is sheltered in the wings and feathers of the Lord. Baby is cradled in soft, beautiful feathers of protection. The womb is a safe place, a cocoon of protection. Protected from every deadly disease. Safe from harm. No wonder some babies never want to leave (well, at least my babies)! The womb is the ideal place for baby to flourish. Growing in stature, and growing in spirit, from the moment of conception.
– cross walk
"He will restore the hearts of the fathers to their children and the hearts of the children to their fathers, so that I will not come and smite the land with a curse." (Malachi 4:6 NASB)
According to the latest statistics, approximately 24 million children in America live apart from their biological father; but that may not mean they are all completely fatherless. Please hear me when I say I am writing this with the utmost sensitivity and am in no way attempting to demean or put less value on anyone's current situation. I'm all for finding ways to keep dads involved in the lives of their children and encouraging single moms who are parenting alone! Still, I believe the word "fatherless" gets thrown around too quickly in many situations, without putting the hard effort into understanding or assisting the bigger picture.
He May be Around
Just like many other scenarios, there are usually two sides to a story. Many times there are good, loving fathers who want to be involved to a greater degree in their children's lives… but are hindered by barriers such as spiteful moms, courts, or even distance. In fact, I can name several men right now who would love to have more time with their children but are unable to do so because of the actions or decision of another person. Encourage the dads who may be in an uphill battle when it comes to custody; and speak truth when applicable about the need for both parents in a child's life. Single parenting brings in brokenness, and often that brokenness turns to bitterness. Where can you step in to bring Christ's love and truths into a situation like this?
Stop Condemning and Start Addressing
In our book The Daddy Gap, I make the following statement: In his Law of Motion, Sir Isaac Newton teaches us that "an object in motion will continue in motion unless acted upon by an outside force". It does not matter how long a man [goes without a father], the fact is that he will continue down an unnatural path of despair unless acted upon by an outside force—that force being another man or God Himself.
It's easy for us to throw a deadbeat label on someone, without giving much effort to get messy and involved in their life. I don't believe every dad who is doing the bare minimum or on the fringe is a lost cause… but who is going to go get him? Look at the three parables Jesus tells in Luke 15. They all address two very important themes: the lost are found and sinners coming to repentance. Better yet, there is celebration for all of those involved. Granted, we all make mistakes, but a dad in a situation that is less than ideal is no more qualified for salvation than anyone else. We have the tools and resources as believers to go get them—which is exactly what we should be doing.
Spiritual Fathering
If a child's biological father is not an option at all, father-figures such as a grandpa, uncle, or family friend can surely step in. Often, just having a strong male role model around sets a great example for a child to look up to. He fills a very necessary void. Behind ministering to single fathers, my greatest passion is mentoring—and I will continue to preach this message until every child in need of a mentor has one. A minimum of one hour a week is all it takes to make a huge difference in a child's life. Ladies, do you have the heart to mentor a young lady who may need some extra encouragement? Men, are you willing to stand in the gap on behalf of a boy who desperately needs your presence in his life?
Cast Your Nets
When it comes to building fathers up and investing in kids without a dad in their life, we can do better. As the body of Christ, we have an awesome opportunity before us. What does this look like in your own community? Honestly, I cannot say. I realize everywhere is going to be different when it comes to resources, manpower, and demographics. Forget about what it may look like right now and how convenient it's going to be—but envision how our world would be changed if we had a revival of fatherhood. There is no shortage of where we can go with this, just be prepared for a net-breaking haul when done the Lord's way.
– cross walk
Then Jesus was led up by the Spirit into the wilderness to be tempted by the devil. And he fasted forty days and forty nights, and afterward he was hungry. Matthew 4:1-2
What is Lent – A Time Set Aside
Just as we set aside time to spiritually prepare for Christmas Day, it makes sense to set aside time to prepare for the two most important days of the Christian year. Lent is a time that offers us an opportunity to come to terms with the human condition we may spend the rest of the year running from and it brings our need for a Savior to the forefront. Like Advent, Lent is a time to open the doors of our hearts a little wider and understand our Lord a little deeper, so that when Good Friday and eventually Easter comes, it is not just another day at church but an opportunity to receive the overflowing of graces God has to offer.
But unlike the childlike joy associated with the season of Advent, with it's eager anticipation of the precious baby Jesus, Lent is an intensely penitential time as we examine our sinful natures and return to the God we have, through our own rebelliousness, hurt time and again. Lent is also an opportunity to contemplate what our Lord really did for us on the Cross – and it wasn't pretty. But ultimately, the purpose of Lent does not stop at sadness and despair – it points us to the hope of the Resurrection and the day when every tear will be dried (Rev. 21:3).
And about three o'clock Jesus cried with a loud voice, "Eli, Eli, lema sabachthani?" that is, "My God, my God, why have you forsaken me?" Matthew 27:33-49
Although the nature of suffering is not one that offers itself to easy explanations or pat answers, the answers we seek seem to make the most sense in light of the Cross. There is nothing in the world – no religion, philosophy, or material comfort – that offers such a powerful answer to life's toughest questions as the two slabs of wood on which our Savior died.  Although I was drawn to Christianity in search of joy, it's the Cross that keeps me coming back day after day, year after year. It is this time of year, known as Lent, that I am reminded of what Jesus did for me.
When I look into the eyes of our suffering God, I'm in awe – suddenly the complexity of our Lord, the love of our Lord, the humanity of our Lord shows through. I realize God is not just some nebulous energy source or a grandfather sitting in the clouds – He is so much more. The Cross is where our faith stands when all other faith's fail. Christ's sacrifice and his subsequent resurrection are the true "cruxes" of the Christian faith. Without one there would be no salvation, without the other, no hope. This is why Good Friday and the following Easter Sunday are the most important dates on the Christian calendar – even more so than Christmas.
How Lent Started
So where does Lent come from, and how do we "do" Lent? The Lenten season developed as part of the historical Christian calendar and is typically celebrated by Catholics and some mainline Protestant churches that follow a liturgical calendar. Although its format has varied throughout the centuries and throughout different cultures, the basic concept remains the same: to open our hearts to God's refining grace through prayer, confession, fasting, and almsgiving as we anticipate Holy Week. Lent traditionally lasts forty days, modeled after Christ's forty day fast in the desert, and ends on Good Friday. In the Western Church, Lent officially begins with a reminder of our mortality on Ash Wednesday (this year, falling on March 1st).
Practicing Lent Today
As with Advent, you can benefit from celebrating Lent even if your church does not formally do so. Here are some of the key elements of the Lenten season, along with some of the symbolism that comes with it. Many of these practices can be celebrated both individually and as a community:
Purple: Like Advent, the official color for Lent is purple. Usually, churches that celebrate Lent choose the deepest, darkest shade of purple for this special season. They may also strip their churches bare of some of the usual decorations adorning the walls. Purple is the color of repentance for sins and also symbolizes the state of our souls outside the light of Christ. During this time, pray for those who do not know Christ and for those who have sinned gravely against Him.
Confession: As mentioned above, Lent is a penitential season, even more so than Advent. The 40 days are set aside to really examine areas of recurring sin in our lives that prevent us from being conformed to God's Will.

Keep in mind the idea here is not to be overly scrupulous or to deceive yourself into thinking you can earn heaven through your own goodness. The goal is to honestly examine your life in light of God's Word and to make a commitment to change in any areas you have not submitted to the Lord. A good way to start an examination of conscience is by praying Psalm 139, verse 23-24: "Search me, O God, and know my heart; test me and know my thoughts. See if there is any wicked way in me, and lead me in the way everlasting." Then, hold up your life to the Ten Commandments. Confess, perhaps even to your pastor or an accountability partner (James 5:16), the ways you've sinned against God, thank Him for His forgiveness, and ask Him for the grace to change.
Fasting and Prayer: Fasting is a practice that has really gone by the wayside in many Christian circles. Yet, if done correctly, it can be a powerful time of renewing your relationship with God. Fasting can be found in both the Old Testament and the New, with Moses (Exodus 34:28; Deuteronomy 9:9,18 ), Elijah (1 Kings 19:8), and our Lord (Matthew 4:2) all participating in 40-day fasts. Fasting is a way of denying ourselves the excesses of life so that we might be more attuned to the Lord's voice. It is also a way of disciplining yourself, strengthening your "spiritual muscles" so to speak, so that when temptations arise in life, you are already used to saying "no" to your desires. And finally, fasting is also a way of participating, in a small way, in the sufferings of Christ and can be particularly powerful when accompanied by prayer and confession.

A word of caution: although fasting can be a wonderful spiritual exercise, it is also an easy one to abuse. Make sure that when you fast, you do not deprive yourself so much that you do harm to your body. Fasting should only be practiced by adults and mature teens. Also, take into account any medical conditions or nutritional needs when deciding what and how much to abstain from (I recommend consulting with a doctor and/or spiritual advisor before undertaking a serious fast). On the spiritual front, Jesus warns us to guard against pride while fasting (Matthew 6:1-6, 16-18).
Meditating on Christ's Sacrifice for Mankind: In addition to periodic fasting and prayer, our scriptural meditations typically turn to the salvation offered to us through Christ's suffering. Read Old Testament Scriptures prophesying the suffering of Christ and the New Testament Gospel accounts.
Charity/Almsgiving: A very important element of the Lenten season is becoming aware of not only the suffering and sacrifice of Christ but also to the suffering of others. Between now and Good Friday, choose one way you can increase your giving to those in need. It could be through extra financial offerings, donating goods you no longer need or use to charity, or increasing your personal time commitment to a ministry or cause close to your heart.
Lent is a time when Christians separate from the world; when we find out our faith is not just a feel-good, self-help religion but one that answers the deepest questions of life and eternity. Those who journey through the Lenten season will enter the Easter season with an increased appreciation for who God is and what He has done for us. And the joy of Resurrection, as well as the promises of eternity, will not be soon forgotten.
Bible Verses for Lent
Philippians 3:10-11 – "I want to know Christ, yes, to know the power of his resurrection and participate in his sufferings, becoming like him in death, and so, somehow, attaining to the resurrection from the dead.
Joel 2:12-14 – "Even now," declares the Lord, "return to me with all your heart, with fasting and weeping and mourning. Rend your heart and not your garments. Return to the Lord your God, for he is gracious and compassionate.
Matthew 6:16-18 – "when you fast, do not look somber as the hypocrites…but when you fast, put oil on your head and wash your face, so that it will not be obvious to others that you are fasting, but only to your Father, who is unseen; and your Father, who sees what is done in secret, will reward you."
– cross walk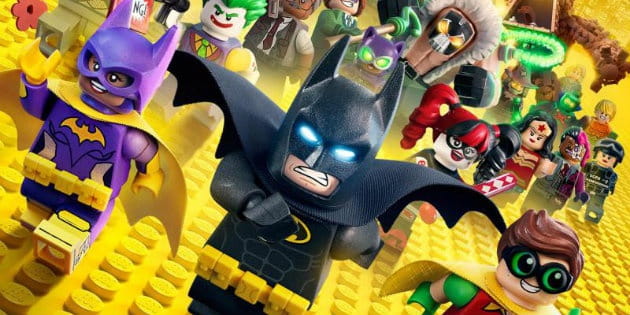 I don't think anyone ever doubted The Lego Batman Movie would be a success. When the Dark Knight first appeared in 2014's The Lego Movie, he gave fans a performance they never knew they wanted. It only made sense that the loveable, brooding crime-fighter (expertly voiced by Arrested Development's Will Arnett) would return for his own adventure in the universe of bricks. What perhaps did surprise viewers was the depth of the movie. Over at the Christian Post, Michael Foust noted how in-between the laughs and the inside jokes, The Lego Batman Movie contained a number of valuable lessons specifically aimed at Christian audiences.
You can read Foust's insights below, along with several observations of my own,
Don't Neglect the People Closest to You
One of the funnier plots in The Lego Batman movie is how the Joker feels neglected by Batman. They've been enemies for how many years? And he still doesn't appreciate him?! The sentiment is apparently shared by other members of Batman's rouges gallery, who ultimately team up after they conclude the daring crime-fighter is showing them the appreciation they're due. This would be bad enough, but it turns out Batman has also been neglecting his friends as well.
It's easy to take the people in our life for granted. As Christians, it's vital we remember our Church communities are built on the fellowship of believers who support one another. Instead of retreating into your own world, remember that God designed us to live and learn together (Hebrews 10:24-25, Romans 12:4-5, Psalm 133:1).
A Self-Absorbed Life is a Miserable Life
"How is it possible to be a superhero and selfish, too? I'm not sure, but Batman fits the mold. Sure, he fights crime, but he also thinks too highly of himself."
"'If you want to be like Batman, take care of your abs,' he tells kids."
"Asked who his No. 1 enemy is, a jealous Batman answers quickly: 'Superman' — even though they're on the same side.
"Later in the film, we see a happy Superman laughing and dancing with friends and a confused Batman wondering why he wasn't invited to the party. Perhaps Superman should have invited him — that's another topic — but we must remind our kids what the Bible says about selfishness: 'God opposes the proud but gives grace to the humble' (James 4:6)"
Being a Leader Means Becoming a Mentor
Some Christians are called by God to become leaders within their communities (Hebrews 13:7), but leadership has its share of pitfalls. One of the most common is when a leader tries to do everything themselves. Suddenly they must accomplish everything, oversee everything, and control every aspect of their mission. Typically, this kind of attitude leads to overextension and an eventual burnout. On top of this, a leader who doesn't work with others will never reach their full potential.
In The Lego Batman Movie, Batman is outraged when he discovers the commissioner actually wants to work with the Caped Crusader to make Gotham a safer place. Similarly, a disgruntled Batman is forced to take on the sidekick Robin despite his years of fighting crime solo. It's only later that Batman discovers he has a responsibility to teach and train these young individuals so they can carry on the mission when he can't. If Christian leaders hope to spread the message of the gospel, they must also become mentors to the next generation of believers.
– cross walk
Madhya Pradesh, March 24, 2012: Twenty-six students of the Jaipur-based Crescent Academy have successfully cleared the Mains Exam of the IAS Examination, 2011, the results of which were declared on 1st March 2012.
These aspirants who have passed the examination are now a step away from their cherished goal of becoming topmost bureaucrats of the country if they are lucky enough to overcome the hurdle of the final stage of Interview. The personality test/interview has started from 19th March 2012.
Till date the Crescent Academy, in spite of limited infrastructure and resources, has been able to produce more than 62 IAS, IPS, IFS, IRS, Judges and State Civil Servants throughout the country. Out of this 41 were selected in the IAS cadre while 21 in the State Civil Services Examination.
In the IAS cadre in the year 2010 ten candidates were selected from the Crescent Academy of which one was a Muslim. In 2009 nine were selected of which three were Muslims. In 2008 nine Muslims out of ten were selected to be IAS officers. In 2007, 2006 and 2005 six (four Muslims), three (two Muslims) & three (two Muslims) were selected.
Meanwhile, in the State Civil Services Examination out of 21 selected candidates so there have been 15 Muslims.
It may be mentioned here that Crescent Academy is run by an educational welfare trust registered under the Society Registration Act of 1860. Crescent Academy is a division of M. A. R. Educational Trust, established with a vision of providing proper guidance and training to the Civil Services aspirants with special emphasis on creating a sound academic environment. It was started, over a decade ago, by Maulana Mohammed Fazlur Rahim Mujaddidi, a great spiritual personality, academician and social activist of north India.
According to Maulana Mujaddidi, who is also a member of the Consultative Group for Empowerment of Minorities, Planning Commission of India, the new aspirants who want to appear in the examination of the elite services can visit the Crescent Academy's website www.cacademy.org for details.
It may be pointed out here that Prof. Ziaul Hasan, retired Principle of Aligarh Muslim University Polytechnic, Aligarh and Mr. Mohammad Iqbal Khan, Director of Crescent Academy, Delhi, are the pathfinders of establishing, guiding and training the aspirants of various competitive examinations countrywide. They have lent their long academic and administrative experience of producing various Civil and Judicial servants for the services of the nation, And, it is a matter of pride that the Academy has succeeded in achieving its objective in such a short span of time.
– tcn
West Bengal budget: Rs 570 Cr for minority welfare
West Bengal, March 24, 2012: "Before presenting the full budget of this new Government, I would like to express my appreciation, gratitude and salaam to all the Ma-Mati-Manush of West Bengal. With the blessings, best wishes and dua of the people of Bengal, I am about to present this full budget." This opening line of West Bengal Finance Minister Dr. Amit Mitra while presenting the first full budget of Mamata Banerjee government on Friday had words to please Muslims, but what the community got at the end of the budget speech was far below the expectations.
Dr. Mitra on 23rd March presented the Rs 3,28,468 crore Budget for West Bengal for the financial year of 2012-13. The budget has a total Plan outlay of Rs 23,371.44 crore while the estimated total deficit has been put at Rs 9 crore.
In this 3 lakh-plus crore budget the Department of Minority Affairs and Madrasah Education, the nodal department of the state government for minority welfare schemes, will get Rs 570 crore. Though it is a 70% increase in the funds allocated to the department in the 2011-12 budget — last year the department had got Rs 330 crore – the amount of Rs 570 crore is not even 1% of the total budget amount. The Muslims constitute about 25% of the state population.
"The social and economic development of the weaker sections of society, the Scheduled Castes, Scheduled Tribes, Other Backward Classes, Minorities and Women occupy the centre-stage in the proposed plan outlay of 2012-13," said Dr. Mitra in his budget speech but did not make any announcement for actual schemes and plans for minorities.
The government has not announced any new scheme or fund for the community. Beyond the Rs 570 crore for minority department no other fund has been announced for any other scheme for minority. The minority community was hoping separate allocation for Alia University and share in the housing projects, but they have got disappointment.
Regarding Alia University, Dr. Mitra said the government has created a large number of teaching and nonteaching posts for Madrasahs and Aliah University. "During 2012-13, this Government proposes to provide sufficient funds for early construction of Aliah University campus and Haj Tower-Complex at Rajarhat," said Dr. Mitra but did not announce any fund.
The Mamata government has also proposed to start an Employment Bank with skill development programme under the Aliah University to impart vocational skills to the minority youth for facilitating their placement in public and private sectors. Dr. Mitra also announced to enhance pre-matric and postmatric scholarships so that around 10 lakh students studying in different schools and madrasahs are brought under the scheme.
While Muslims were demanding share in housing projects underway in large number in the state, Dr. Mitra said construction of houses for poor persons belonging to minority community under the Indira Awas Yojana (IAY) and Geetanjali Scheme have been undertaken.
In his speech, Dr. Mitra mentioned Sachar Report. "The neglect of the minority community of the State has best been described in the Sachar Committee Report. Therefore there is nothing new to add to it," he said.
– tcn
West Bengal, March 17, 2012: The annual budget of West Bengal will be presented in the state assembly on 23rd March 2012. This will be Mamata Banerjee's first budget as chief minister. She came to power in May 2011 with huge support of Muslims who for last 34 years had backed the Left Front Government, but changed their mind after Sachar Committee Report. So their expectations from Mamata are very high. TCN talked to common Muslims, religious leaders, social workers and intellectuals to know the expectations of the community from Mamata's first budget.
Informed sections of the Muslim society want special packages for Muslim education, health and employment but at the same time they say that mere funds will not work if there is no will on the part of the government and its machinery to better the lot of the Muslim community.
Md Kamruzzaman, Secretary, All India Minority Youth Federation expects funds for Muslim education, health and employment in the coming state budget. He says 30% of the budget funds should be reserved for Muslims.
Madrasa Education
The state should announce establishment of schools and colleges in rural areas where there are no educational institution. Kamruzzaman wants facilities for science education in madrasas and Muslim schools. Some recognized government-aided High Madrasas have been upgraded to Higher Secondary (10+2) and are recognized by West Bengal Board of Higher Secondary Council but there is no Science stream at these upgraded schools, says Kamruzzaman. Minority Affairs & Madrasa Education department is concerned for Madrasas which are controlled by West Bengal Madrasa Board. They do not care for Muslim high schools. The Mamata Govt should allocate 15% funds of education budget for Minority schools.
Kamruzzaman has been attached with Madrasa movement and he is ex-president of a madrasa students union. He is doubtful if Mamata-led Government will continue some good activities of previous government regarding Muslim education. He said the Left Front Government had set up some Sishu Sikhsha Kendra (SSK) & Mardrasa Sikhsha Kendra (MSK) under the `Sarvashiksha Abhiyan' program. Now new SSK & MSK has totally stopped. Mamata should declare her vision about establishment of more SSK & MSK. Instead of 10000 non-aided Madrasas 2000 SSK & MSK will be more fruitful for Muslims, thinks Kamruzzaman.
Aliah University
Chief Minister Mamata Banerjee had announced that Aliah University will be made an International University. If she really wants so, she should sanction Rs 100 Cr for the university in this budget, demands Kamruzzaman.
He also demands 30% reservation in Government Housing projects for Muslims.
In memory of Haji Mohd Mohsin
This year will have 200th death anniversary of Haji Mohd Mohsin who donated huge properties to the Government and a large amount of West Bengal Government's scholarships for Muslims are using fund from those properties. State Government should declare a yearlong program to commemorate Haji Mohd Mohsin. If Vivekananda and Rabindranath Tagore's 150th birth anniversary can be celebrated by Government and allotted funds, why not for Haji Mohd Mohsin, Kamruzzaman asks.
Infrastructure of Madrasa Service Commission
To recruit Madrasa teachers the previous government had established Madrasa Service Commission, but still it doesn't have any infrastructure. Rs 10 Cr should be allocated for this purpose in this budget.
Mohd Shah Alam, Secretary, Amanat Foundation, demands 30% of the budget funds for Muslims.
30% of state budget for Muslims
Alam demands State budget should have funds for Muslims as per their population. Education, industries, cultivation, housing in every field, the Mamata government should give separate funds for Muslims in the coming budget. After long years Muslims have brought new government. The Government should declare 30% of budget for Muslims in all fields, like housing, industries, education etc. Actually as of now there is no clear vision of this new government towards Muslims even though they have voted Mamata to power.
Utilization of funds for MCDs
The state Government should give clear instruction in the budget for using funds for Muslims. West Bengal has 12 MCDs (minority concentration districts). The State Government could not utilise the MCD fund properly. For example, funds for MCDs are being used mostly in non-Muslim Gram Panchayats of the districts. There is no special instruction to use fund only on Muslim majority Gram Panchayts.
Housing projects for Muslims
The Government announces so many housing projects in different areas of West Bengal, but there is none for Muslim majority areas. The Mamata-led government should declare government housing projects in Muslim dominated areas and that should be reserved as per Muslim ratio. Those projects should have 30% reservation for Muslims and it should be mentioned in the budget.
Employment & Health
Shah Alam said the Government should give special care on Employment, Health & industry for Muslims. If state government announced that no fee will be taken from Muslims applying for government jobs that would be very significant. Muslims students in West Bengal are very poor. Due to application fees for Government jobs sometimes they do not submit the application. So, they do not get chance in government job. Like SC/ST state Government should declare relaxation of application fees in government jobs for Muslims.
In the fields of health, 100 rural hospitals and 200 Primary Health Centres needed in Muslim dominated blocks where Muslim girls should be trained as nurses.
Md Nuruddin, state president, Jamaat-e-Islami Hind said, we are not satisfied with the performance of the present government of Mamata Banerjee. They are going on wrong way. Most of the sufferers are framers and small businessmen. Most of the Muslims in West Bengal depend on cultivation. They cannot sell the crops in justified price due to government policy. Black marketeers capture most of them. The State Government should bring new policy to protect the small farmers, otherwise they won't survive.
Will more important than funds
Nuruddin said intention to implement schemes is very vital to improve the position of Muslims. Huge money was allocated by Central government for West Bengal but the state government did not use them and lots of funds returned. So, fund is not a matter, important is direction to implement funds and that should be done very carefully otherwise situation of Muslims will not change. He said there is no clear direction for using funds in minority areas. So, they are not using the funds properly. In this regard allocation of funds and deadline for implementation of schemes should be mentioned in the coming budget.
Prof. Dr. Miratun Nahar, renowned educationalist and Muslim woman activist said `Government should realise Muslims are the part of state, not only as a community but as general people. I could not find any difference between previous and present government in West Bengal. All are dividing the people for political purposes. If they agreed Muslims are part of our society and without them state could not achieve their goal totally, only then people including Muslims will be benefited. Mamata-led Government while thinking about real development of the state should look after the Muslims as they are most neglected.
Intention
Ex-member of State Women Commission Prof. Nahar also said, funds for Muslims do not matter, government's intention to implement schemes is more important. Government should give a clear announcement on the development of the backward class people as well as Muslims. If they do not, nothing will change the situation of Muslims or backward class. So, people's mind has changed, Government's intention should be changed for the development of the whole society. Muslims are part of it. If government really wants development of the whole state, situation of the Muslims should be changed. If the ruler thinks about it, then we will get a short picture in the coming state budget, may be in the form of special initiatives and increased funds. But I don't have faith in the new Government, like Left Front government.
– tcn
USA, February 25, 2012: On the eve of the tenth anniversary of the horrible genocide of Muslims in Gujarat in February 2002, the Association of Indian Muslims of America, Washington DC, an NGO of Indian-American Muslims has lamented the prolonged delay in the Indian government's action against the perpetrators of that horrible crime.
"In these ten years the mainstream media, a large number of NGOs and the Supreme Court in India have often stated that plenty of testimonies including eye-witness accounts from a variety of citizens in Gujarat support the often stated fact that the then government of the state of Gujarat and chief minister Narendra Modi were responsible for that murderous mayhem. Yet for ten long years the Indian government has refused to institute either an official government enquiry or legal proceedings against the known culprits," the AIMA said in a statement.
Gujarat is a state from where many illustrious advocates of justice and non-violence including Mahatma Gandhi have risen and have preached the message of peace. Yet in the same state the mass crime occurred in which over two thousand innocent Muslims were killed and the houses of about 100,000 Muslims were destroyed, rendering them homeless.
The genocide against Muslims of Gujarat is a dirty stain on the face of secular and democratic India. "Today we Indian Muslims who live in North America mourn the hapless victims of that gory violence and once again appeal to the President and Prime Minister of India to institute legal action against the criminals and bring them to justice," said AIMA.
– tcn
Bihar Budget: Minority Welfare Dept. to get Rs 125 Cr
Bihar, February 25, 2012: The Rs 78,686 Crore Bihar budget for the year 2012-2013, with a state plan size of Rs 28,000 Crore will have an allocation of Rs 125 Crore for the Minority Welfare Department. BJP leader and Deputy Chief Minister Sushil Kumar Modi, who holds the portfolio of finance, presented the 8th budget in a row in the state assembly on Friday.
The JDU-BJP government led by Chief Minister Nitish Kumar on 24th Feb. announced to give 25 acre land to Maulana Mazharul Haque University. The construction work will start from the next financial year, the government promised in the budget speech.
The Minority Welfare Department will get Rs 125 Cr. The amount will not cover graveyard fencing, Hunar, Taleemi Markaz schemes as they are funded by other departments.
According to the budget, the chief minister minority employment loan scheme, which came into effect in 2011-12, will get Rs 15 Cr. In the last financial year, it was allocated Rs 11 Cr. The hike will also go to minority education loan scheme, which was also started in 2011-12. Last it year it had Rs 4 Cr but in 2012-13 it will get Rs 1 Cr more, i.e. Rs 5 Cr.
However, the government has cut the fund for much-touted minority hostel modernization scheme. The one year old scheme will get only Rs 1.7 Cr while it was allocated Rs 2 Cr last year. Under the scheme, minority hostels in all districts will have generator set, TV, Refrigerator and other facilities.
The Rs 7000 Cr-surplus budget will give thrust on agriculture. After the new budget comes in place, cars, motorcycles, flats, bricks will be dearer. Moreover, cigarette and tobacco products will have tax hike between 13.5% to 20%.
Some other features of the budget are:
Rs 9508 Cr for agricultural roadmap.
Rs 2234 Cr for 21-km road along the Ganga (from Didarganj to Digha) in Patna
25000 flats in Patna, Gaya, Muzaffarpur, Bhagalpur.
– tcn
UK, November 28, 2011: At about eight o'clock on a dull autumnal morning, a mother is preparing breakfast for her young son in the kitchen of an unassuming private house on a little modern estate in Leicester. The doorbell rings. Outside, a series of people carriers and estate cars are rolling up one by one; out of them tumbling a succession of children in twos and threes, all in traditional Islamic dress.
By 8.30, 26 children – some of them only just old enough for school, some almost grown – are sitting in tight rows on the floor of a little inner room, reciting morning prayers in Arabic and in English. By 9.30, the conservatory has become an infant classroom, the dining room has been taken over by the juniors and in the living room, year 7 and 8 girls are preparing to spread their geography projects across the laminate flooring.
By now, the mother has vanished – she doesn't want her name or address to be used, she says, because already families are turning up at odd hours asking to look round the "school" – and Fatima D'Oyen, director of Manara Education, has taken charge with her small team of staff.
There's no doubting that the Manara academy is a most unusual educational institution. But it's also part of a national trend. Although the number of Islamic schools is still small – around 140 at the latest count, just 12 of them state-funded – it is growing fast. About 60 of these schools have opened in the last 10 years; several in the last couple of months. And the demand from parents seems to be huge – one school in Birmingham recently attracted 1,500 applications for just 60 places. At least five Islamic schools have recently applied to be free schools, although so far only one has been approved.
Manara is one of two Islamic schools that have opened in Leicester this autumn – although in its case, the word "school" can only be used loosely. Manara operates just three mornings a week, and its pupils are registered as home-educated.
Because Manara operates on a part-time basis, it does not need to register with the Department for Education as a school. But the rise in the number of Islamic schools has raised some concerns. Leicester City Council has called for national guidance to ensure that parents who send their children to "flexi schools" like Manara can be sure the staff have criminal record checks and their buildings are safe. And in some areas, full-time schools have opened without registration – meaning that there are no checks on the suitability of their staff or the quality of their curriculum.
D'Oyen aims to open a fully registered, full-time school next year. Until recently, she was the headteacher of another Muslim school in Leicester, but left earlier this year – and decided to start her own school. She quickly found that the formalities required were much more cumbersome than in her native US, where she had previously helped to set up an Islamic school in New Mexico.
"The Department for Education wanted everything done six months in advance; they wanted a plan of the building, they wanted to come and inspect," she says. "They wanted to see our curriculum plans in detail – a lot of rigmarole. And we wanted to be open in September. So legally we are a private tuition service – like a supplementary school, but during the day."
Despite its unconventional setting – D'Oyen was invited to tea with the family who live here and seized on the idea that the house could be turned into a school – the children seem contented and the curriculum varied. Manara is experimenting with Montessori teaching methods, and religious education includes moral and personal discussions as well as study of the Qur'an. The time spent by many children learning the Qur'an at madrasas – often 10 hours a week or more – can rob them of their childhood, D'Oyen believes, and she hopes to provide a more humane alternative. The pupils will learn about gardening and alternative technologies, and have access to the garden, which is used as an outdoor classroom.
"We'd like to teach a long morning, which would include some Islamic education, and then in the afternoons children would have more choice of activities – arts, crafts, PE," D'Oyen says. "We want the children to have creativity in their lives, and to follow some of their interests."
She foresees no problems at all in finding pupils – another Islamic school in Leicester already has five applications for each place. The demand from Muslim parents for an education outside the mainstream is growing, she says.
Others in the Muslim world agree with her. Dr Ghayasuddin Siddiqui, founder of the Muslim Institute thinktank, says there is a growing feeling among Muslim parents that mainstream schools are not serving their children well: "If schools are focused on raising standards and on ensuring that there is discipline, I think most people are happy with that," he says. "But more and more parents are concerned about the quality of education, and about discipline."
Yet in some areas, situations have arisen that have caused concern. A headteacher in the north of England, who asked not to be identified, described how an Islamic school had opened up two years ago without permission opposite her own primary school. "It operated for about six months without registration, and then it was forced to close. It didn't take long before it was registered and reopened again," she says. "Some lovely ladies came to see me and they invited me and my deputy to see what was happening there. But I have to say I found the whole thing very worrying indeed – it's just so divisive." She had been trained as an Ofsted inspector, she said, and did not believe that the school would have been allowed to operate in the state sector. Its buildings, even after renovation, were unsuitable, she said, and its curriculum was too narrow, with every lesson being linked in some way to the Qur'an or the life of the Prophet Muhammad.
The Association of Muslim Schools, set up 20 years ago to support a then-tiny band of institutions, acknowledges that in response to a growing demand for Islamic education, a number of full-time schools have opened without proper formalities.
"The Department for Education is in constant contact with us, and they do tell us if someone's operating without registration," says Shazad Mohammed, the director of the association. "Then we visit to stress the importance of registering – the local authorities have to know where the children are, for safeguarding purposes. We strongly discourage this – it is illegal to operate without registration."
But it is hardly surprising that there should be some breaches, he adds – the UK has two and a half million Muslims, and the number is rising fast. The majority are aged between 13 and 25. One highly regarded Muslim school, the Al-Hijrah school in Birmingham, has introduced a lottery system to allocate places because up to 25 parents are competing for each one.
In Leicester, the city council says it is anticipating a rise in the number of "flexi schools" like Manara, and it has asked the government to address the issue. "It is anticipated that this form of education may become more common, and the local authority has asked that the Department for Education consider producing national guidance for parents and providers around the quality of provision, including criminal record checks, health and safety and planning permission," it said in a statement.
The DfE welcomed Leicester's commitment to working with home educators, but did not respond to requests for a comment on whether there should be more regulation of the sector.
But for Fatima D'Oyen, the road ahead seems clear. Leicester's home education inspector paid her a visit this month, and was apparently impressed. Attempts to regulate the sector further would be counterproductive, she argues. "My perspective is that 95% of parents can be trusted to do what is best for their children," she says. "I don't believe it is either possible or desirable to try to regulate, especially if the desire to do so comes from racism or misplaced paternalism. The reality is that most Muslims setting up or working at Islamic schools, whether part-time, full-time, supplementary or otherwise, do so out of a sense of altruism and wanting to help children get a good education."
– fran abrams