India, April 18, 2018: During this Lenten season when Christians are preparing themselves for Easter Sunday, those of us who are living in relative peace and affluence should remember and pray for those brothers and sisters in the faith whose circumstances are not as friendly.
To put it more accurately, Christians the world over should be mindful that at this time in our history there remain legions of Christ's disciples who are made to endure persecution for their faith the likes of which rival that suffered by the earliest Christians.
While most of the worst environments for Christians are Islamic lands, there are non-Islamic bastions of intense Christian persecution that receive little to no coverage by the world's media. One particularly notable example is that of India.
Of a population of 1.3 billion people, there are 64 million Christians who reside in India. Open Doors, an organization "dedicated to serving persecuted Christians worldwide," relays the story of "Reena," a 19 year-old girl who experienced this anti-Christian persecution directly.
"When I was a young child," she says, "Hindu children did not want to play with me." Eventually, "my parents were banned from using the local water supply. They had to walk many kilometers to draw water from the river."
Things got even worse for this young woman.
When Reena went to work as a school teacher, she was initially promised a salary of 1,500 rupees ($23.13) a month. Her employers wound up welching: They paid her only 500 rupees ($7.71) for the first two months. Within six months, they stopped paying her entirely. So Reena sought work elsewhere.
Her new headmaster invited Reena to a teachers' meeting. There he offered her and her colleagues an assortment of Indian pastries.
And it was at this time that Reena was drugged and kidnapped.
Reena doesn't want to discuss the events that unfolded over the ten days of her captivity. She claims to have no recollection, but those in the know at Open Doors insist that it is more "likely…that what happened to her was so terrible [that] she doesn't want to share" her experiences. After all, literally "millions of girls in India"—many of them Christians and other religious minorities—"are kidnapped and trafficked each year."
Reena called her parents at one point and informed them that she was being retained in "a terrible place." She also admits that when she first awoke, she was in a train car with many other teenage girls who followed her as she made her escape.
Yet Reena expresses suspicions that at least some of the girls were involved in her abduction.
Reena had been taken 14 hours away from her village.
Although she experienced depression and hopelessness for a time following her return to her home, upon attending an inspiring church service, Reena renewed her Christian faith. While her brother informs us that the headmaster in whose company Reena was drugged desires vengeance for the troubles that he now apparently endures, Reena sounds hopeful:
"My future is very bright. I will share the gospel with non-believers. I don't expect more problems."
But there are many problems for India's Christians.
Over the last three years, the anti-Christian persecution in India has continued to increase. Open Doors' World Watch List ranked India as the planet's 25th worst persecutor of Christians in 2015. Yet in 2017 it was found to be the 15th biggest persecutor and, this year, it climbed to 11th place.
An Open Doors spokesperson informs us that before Christians face overt physical violence—in 2016, 15 Christians were murdered in India and many more beaten and threatened—"there [is] often…a long process of 're-converting' them to Hinduism, during which they faced discrimination, social exclusion and other types of pressure."
A chief cause of the oppression, according to Open Doors, is the resurrection of Hindu nationalism. The Hindu nationalist holds that only Hinduism should be observed in India. Some political leaders have even gone so far as to call for the expulsion from India of all Christians and Muslims by 2021.
In any event, although "everyone" is aware that "the churches are being attacked and demolished on almost an everyday basis in India," as an Open Doors representative puts it, the Prime Minister of the country denies that any such persecution is occurring.
He should speak to people like Chandan Devi.
Chandan and her husband, Aadarsh, an Indian man who converted to Christianity and became a pastor who led a couple of dozen animists to Christ, have four children. The oldest, a daughter, is married, while the other three were away at boarding school when the unthinkable occurred.
Chandan and Aadarsh were home alone when they were attacked by thirty men, Maoist (communist) Naxalites all of them. As they grabbed him and proceeded to drag him outside, they were promising to murder Aadarsh. Chandan clung to her husband, begging the thugs to kill her along with her husband. Instead, though, they delivered to her a hard blow to the shoulder, dropping her to the ground.
The last thing Chandan recalls having heard is the loud sound of the door slamming shut as her husband was led off into the jungle to be killed.
Shortly afterwards, Aadarsh's corpse was found.
None of the Christians who Aadarsh had converted attended his funeral for fear of losing their lives, and Chandan, fearing future attacks, fled her home and village with nothing but "the clothes on her back," as Open Doors reports.
As if it wasn't terrible enough that the Naxalites murdered Aadarsh. They subsequently threatened his brother Ajay. In fact, prior to Aadarsh's murder, the Naxalites abducted Ajay's son.
Of course, none of this should come as any surprise when it is considered that over the last decade, this same treacherous group, "with the help of local authorities," has "attacked, beaten, kidnapped, raped and killed thousands of Christians in India" (italics added).
It's worth noting that when Chandan was asked by Open Doors whether the trauma to which she and her loved ones have been subjected has provoked her to reconsider her faith and denounce Christ, she promptly responded:
"I'd rather die."
Hindu-on-Christian persecution—not something that we hear, or are likely to hear, talked about by the Western media that has labored tirelessly to depict Christians as the planet's only purveyors of oppression.
– belief net
New Delhi, April 17, 2018: Rajya Sabha MP and Bharatiya Janata Party leader Subramanian Swamy on Monday hit out at the Congress party, accusing it of working against the country. Speaking to Times Now after a special NIA court acquitted all five accused in the 2007 Mecca Masjid blast case, Swamy once again debunked the Hindu terror theory, saying it never existed. The BJP leader said on Hindu terror that there was a conspiracy against Hindus by Rahul and Sonia Gandhi and P Chidambaram, adding that PM Narendra Modi should now act against them.
"There was never a Hindu terror theory. It was a concocted thing from day and the first indication of concoction is when Rahul Gandhi went to the US Embassy, according to WikiLeaks, and said that Congress party has decided, Hindu terror is more dangerous than Lashkar-e-Toiba and we are going to accordingly modify our future action… and they started manufacturing things, P Chidambaram started forging documents," Swamy said.
Swamy said Rahul Gandhi was trying to please the Christian lobby. "It was because of Hindus that we have a democracy and they wanted to convert this into some kind of Christian rule with help from Muslim nations," he alleged, adding the entire conspiracy must be unravelled now.
Earlier today, a special NIA court in Hyderabad pronounced the judgement in the 2007 case of Mecca Masjid blast which claimed nine lives. The fourth additional metropolitan sessions-cum-special court for NIA cases acquitted all five accused in the case. The blast at the historic Mecca Masjid in Hyderabad on May 18, 2007 during Friday prayers had also left 58 others wounded.
Initial investigations were conducted by the local police and the probe was later transferred to the Central Bureau of Investigation (CBI), which had filed a chargesheet in the court. The National Investigation Agency (NIA) took over the probe from the CBI in 2011.
Initially, 10 people with links to right-wing organisations were named as accused in the case. However, only five of them — Devendra Gupta, Lokesh Sharma, Swami Aseemanand alias Naba Kumar Sarkar, Bharat Mohanlal Rateshwar alias Bharat Bhai and Rajendra Chowdhary – were arrested and put on trial. Two other accused — Sandeep V Dange and Ramchandra Kalsangra — are absconding while another accused Sunil Joshi has died.
– times now news
India, April 16, 2018: As religious minorities in India, including Christians, are increasingly being targeted with violent crimes, more than 1,500 leaders from different faiths got together and resolved to promote the correct understanding of their respective religions to deal with an atmosphere of hate.
The resolve was made at an interfaith conclave held in the central India city of Indore last week, months after an independent report described the year 2017 as "one of the most traumatic for the Christian community" in 10 years.
The wave of attacks on the minority carries on under the administration of a governing coalition led by the Hindu nationalist Bharatiya Janata Party, whose supporters often seek to justify violence with the claim that Christians seek to convert Hindus by offering them monetary incentives or using fraudulent means.
However, the Rev. Jacob Corepiscopa, a priest from south India-based Jacobite Syrian Orthodox Church and who was part of the conclave, explained to the gathering that true Christians do not "force anyone to become Christian."
"Our charitable works are also not for religious conversion. This is the way we share our Christian love with others. Such things are misrepresented as efforts to [seek] religious conversion," UCANews quoted him as saying.
Not just Christians, the Muslim minority is also under attack in India. Dozens of Muslims have been lynched by Hindu nationalist mobs over suspicions of cow slaughter or possession and consumption of beef over the last four years. (Hindus regard cows as sacred.)
"We see a rise in sectarian violence in the country and have yet to find a solution. Those spreading violence are not religious people. They do not understand the tenets of their religion," a Muslim representative and one of the organizers, Adil Sayeed, was quoted as saying at the conclave.
Christian persecution, which includes violent attacks, destruction of Christian property and false accusations, has risen since the BJP won the general election in 2014.
The governing party is connected with a Hindu nationalist organization, Rashtriya Swayamsevak Sangh.
RSS founder M.S. Golwalkar once said: "The non-Hindu people in Hindustan (referring to India) must either adopt the Hindu culture and language, must learn to respect and revere Hindu religion, must entertain no idea but the glorification of the Hindu religion, that is they must not only give up their attitude of intolerance and ingratitude toward this land and its age-long tradition but must also cultivate the positive attitude of love and devotion instead; in one word they must cease to be foreigners or may stay in the country wholly subordinated to the Hindu nation claiming nothing, deserving no privileges, far less any preferential treatment not even citizen's rights."
In 2007 and 2008, about 100 Christians were killed and thousands of homes of Christians were burned down or destroyed in eastern Orissa state's Kandhamal district.
India is ranked as the 11th worst persecutor of Christians in Open Doors' 2018 World Watch List.
– christian post
Kochi, April 15, 2018: Amid a controversy triggered by reported remarks of a senior priest questioning the belief that St Thomas visited India in AD 52, the Syro-Malabar Church today said the disciple of Jesus Christ did visit India.
"The official stand of the Syro-Malabar Church is that St Thomas had visited India, the Church said in a statement here.
The statement was issued after Fr Paul Thelakkat, a former spokesperson of the church, last week reportedly said there was no evidence to suggest that St Thomas had come to India.
Some newspapers and TV news channels quoting former spokesperson of the Syro Malabar Church had reported there is no evidence to prove St Thomas had come to India. Some media even said this is the official stand of Syro-Malabar Church. This is baseless…," it said.
The Syro-Malabar Church originated from the evangelisation works of St Thomas, said the statement issued by Bishop Sebastian Vaniyappurackal.
"World famous historians have accepted it as a fact. Many historic documents are there to support this," he said.
However, Fr Thelakkat today said he had never made a statement about the traditional belief that St Thomas had come to India.
He clarified he had made certain remarks regarding prevailing upper caste feelings in Church while joining a debate kick started by Bishop Geevarghese Mor Coorilos of the Niranam diocese of the Jacobite Syrian Church on the issue.
"We should not rely on glory of a caste or tribe. That is dangerous," Thelakkat told PTI.
The Jacobite priest had recently criticised some church members for conducting hollow family meetings.
He had said in a Facebook post that some of the families believe in fake myths that their forefathers were members of the Brahmin community and St Thomas converted them to Christianity.
These kinds of false beliefs should be broken, he had said.
Noted historian M G S Narayanan said there were no historic documents to suggest that St Thomas had come to India for evangelisation work.
"There were no human habitations here at that time in Kerala.
There was only forest here. How would he visit such a place? For what? , he told a Malayalam TV channel.
The Syrian Christian community in Kerala believes that St Thomas came to this part in AD 52 and had established churches.
The community considers St Thomas as the 'Father in Faith' of Christians in India.
The Syro-Malabar Church has over 30 dioceses in the country and four outside– in the U.S.A., Canada, Australia and Britain–serving over five million faithful.
– business standard
New Delhi, April 13, 2018: Just like Indian Muslims, Christians in the country are also victims of a persistent questioning of their patriotism.
While suspicion of Christian groups has existed since the formation of the Indian state in 1947, this issue has gained in dimension with the election to power of Prime Minister Narendra Modi's Bharatiya Janata Party (BJP), which has support from Hindu groups working to make India a Hindu nation.
The BJP's electoral victory in 2014 has not only emboldened Hindu nationalist groups to dismiss as unpatriotic all actions and ideas that fail to conform to the aims of Hindu nationalist groups but has also led to increasing anti-Catholic violence, particularly in central India.
It seems this crisis facing Christians was very much on the mind of Cardinal Oswald Gracias when speaking at the conference of Latin rite bishops in Bangalore in February. He reportedly told the gathering: "The Catholic Church needs our nation, and India needs the church … We will be asking our people also to become better Indian Christians. This is the call of today to be fully Indian, fully Christian."
In making such statements, bishops are making a profound analytical mistake not dissimilar to that made by the European Jews from the mid-18th century onwards.
Assuming that it was their external difference from Christian Europeans that was the reason for anti-Semitic hostility, sections of the Jews began to give up their distinctive dress, customs and sometimes religion to try and fit into the mainstream.
As the tragic consequences of World War II demonstrate, this did not stop them from being demonized across Europe and eventually meeting their end largely through the efforts of Nazi Germany. A similar mistake by the Catholic leadership in India could have serious consequences for Christians across the country.
The call to be "fully Indian, fully Christian" offers two suggestions. First, that Indian Christians are not as yet fully Indian, and secondly, that it is possible to identify what it means to be fully Indian and then meet those goals.
The first suggestion in fact plays directly into the hands of Hindu nationalists of all shades who suggest either explicitly or subtly that, given Christianity's foreign origins, Christians in India are not authentically Indian. That this claim is recognized by Christians themselves can be seen in a variety of cultural interventions that purport to be forms of inculturation.
Let us not forget that the attempt to become "Hindu-Christian" by some theologians is in fact identical to the requirement that Hindu groups place on Muslims and Christians in India — that they be Hindu-Muslims and Hindu-Christians, positing Hinduism (understood exclusively in its upper-caste Brahmanical forms) as the base culture of India.
The second suggestion requires more work. The recommendation that Catholics in India should be more Indian and more Christian seems to suggest that Indian-ness is capable of being objectively determined. This is not a sound appreciation of reality.
There is a mountain of scientific research that points to the fact that the unspoken ideal subject of Indian nationalism is the upper-caste (north) Indian Hindu male. Such research points out how even Jawaharlal Nehru's writings demonstrate an unconscious bias of Hindu-ness as the underlying theme of Indian-ness. It is these men, regardless of whether they are Hindu nationalists or secular Hindus, who define, and have been defining, what Indian-ness means.
Bluntly put, given that Christians in India are not in the position of defining what Indian-ness means, there is simply no way in which we will ever be able to approximate the ideals of Indian-ness set by Indian nationalists of any hue.
What killed the Jews of Europe is similar to what threatens all non-Hindu communities in India today: the growth of nationalism.
The problem with most popular analyses of nationalism is that they do not recognize the difference between concepts of the nation and the state. The distinction between the two is perhaps best captured in Hannah Arendt's pithy observation of "the conquest of the state by the nation." In her view, nationalism transformed the modern state from an organ that would execute the rule of law for all its citizens and residents into the nation-state, an instrument of the nation alone.
Modern nationalism is inherently a divisive force, identifying religion, ethnicity or language as the basis of the nation, and in this process inevitably excluding groups within the state or creating hatred of those outside it.
Smaller social groups do not naturally exist as minorities; they are actively created or made minorities through conscious exclusion. That this exclusion is an inevitable aspect of nationalism is made obvious by the fact that the only way secular liberal nationalists across the world can think of the relationship with minority groups is that of tolerance. Not love but tolerance.
In many ways, nationalism is a theology that articulates a mystical relationship between the national-citizen and the nation constructed as a deity. It is when we recognize the theological nature of modern nationalism and the nation-state that perhaps we will become aware that there cannot be a compromise between nationalism and the Christian calling.
In this context, Archbishop Thomas Ignatius Macwan of Gandhinagar was right in the phrasing of the pastoral letter for which he was pilloried. Catholics have a religious obligation to ensure that nationalists do not take over the state.
Fortunately, Catholics in India are not being asked to make a dramatic choice. The Christian call to universalism, one that recognizes neither Jew nor Gentile (Gal 3:28), can ensure that Christians are more than able to participate to the benefit of the state but refuse to cooperate in the sectarian projects of contemporary nationalism.
There is of course no need for Catholic leaders in India to actively proclaim a refusal to participate in nationalist projects; this would be a foolhardy venture in the current climate. But there is similarly no need for us to contribute to nationalist rhetoric by asking that we become more Indian.
Our call is to be more Christian, loving all without distinction.
– ucan
Bhopal, April 13, 2018: More than 1,500 religious leaders in India concluded a two-day conclave resolving to reach out to the masses with true teachings of their faiths to check increasing religion-based hatred and violence.
Representatives of various sects of the Hindu, Muslim, Christian, Sikh, Jain and Buddhist religions and sexual minorities attended the event on April 11-12 in Indore. It was jointly organized by three organizations working for religious harmony.
"We see a rise in sectarian violence in the country and have yet to find a solution. Those spreading violence are not religious people. They do not understand the tenets of their religion," said Adil Sayeed, one of the organizers.
He said people spread hate about religions for political reasons and personal profit. "These people pick up teachings and traditions that suit them to spread hatred, and simple ordinary people fall for such distorted teachings. This leads to religious intolerance," he said.
Sayeed said participants unanimously agreed to teach their followers the authentic spirit of their religions as no religion advocates hate and violence as the path of spiritual progress.
India has been witnessing increased religious polarization since the pro-Hindu Bharatiya Janata Party (BJP) came to power in 2014. It projected itself as the champion of Hindus, bolstering Hindu groups to accelerate their action to turn India into a Hindu-only nation.
Religious minorities like Christians and Muslims have been complaining of increased violence against their people. At least 10 Muslim men have been lynched and many injured by vigilante cow protection groups, many of which seemed to operate with the support of the BJP, rights group Amnesty India said in a report early this year.
Persecution Relief recorded 736 attacks against Christians in 2017, up from 348 in 2016.
Christians were often attacked after being accused of converting Hindus. The issue was addressed in the conclave by Reverend Jacob Corepiscopa, a priest of the Kerala-based Jacobite Syrian Orthodox Church who now works in central India.
He explained to the gathering that no true Christian will "force anyone to become Christian. Our charitable works are also not for religious conversion. This is the way we share our Christian love with others. Such things are misrepresented as efforts to religious conversion," said the priest.
Some 80 percent of India's 1.3 billion people are Hindus but Muslims number some 14 percent or 180 million, making them the largest religious minority. Although Christians comprise just 2.3 percent, they are the third-largest minority.
As the country braces for its next parliamentary election in the first quarter of 2019, political parties have begun to project themselves as protectors of religious and caste interests in their effort to garner votes.
Hindu ascetic Sadhvi Pragya Bharati said Hinduism has "special love and respect for women" and "space to include everyone."
"We name our rivers after women, the goddess of wisdom is named after a woman and even the great war depicted in the epic Mahabharata was for protecting the dignity of a woman," she said without mentioning the recent rape and murder of an eight-year-old Muslim girl by Hindus in Jammu in an alleged revenge attack against Muslims.
Muslim leader Sayyid Ali Muhammad Naqvi said religious leaders who should be speaking against hatred are sometimes hypocritical by failing to condemn violence perpetuated in the name of their religion.
Transgender representative Mahamandleshwar Laxminarayan Tripathy said religions have exploited people with their male domination. "Those acting as leaders are trying to impose religion on others as they perceive it rather than imbibing its real spirit. This misrepresentation leads to chaos," she said.
– ucan
Chennai, April 13, 2018: A public hearing report released on April 9 has listed discriminatory practices against Dalits, ranging from denial of priesthood to preventing equal job opportunities, prevalent in Tamil Nadu's Sivaganga diocese.
The report titled 'Dalit Christians Crucified' was compiled by the Tamil Nadu Untouchability Eradication Front.
"It was news for me. I have known Christianity as an institution that doesn't support discrimination," said D Hariparanthaman, retired Madras high court judge, who was a jurist in the public hearing held in March 2017.
For instance, the report cited the existence of different chapels within the same substation under a parish, each catering to different communities.
One chapel would serve the dominant community (udayars and vellalars), whom the report refers to as "caste Christians", and the other chapel would cater to dalits converted to Christianity (pallars, parayars and kadayars). "From a mere look of a chapel in a village, one would come to the conclusion as to whether it belongs to Caste Christians or dalit Christians," the report said.
"Different chapels exhibit the discrimination at play," Hariparanthaman said.
The issue is not unique to the Sivaganga diocese. But the fact that casteism has pervaded Christianity which doesn't have such a religious sanction, escapes the understanding of D Ravikumar, general secretary, Viduthalai Chiruthaigal Katchi. "More than 50% of Catholic Christians in the country are dalits. It is shocking to see a majority community (dalits) in a minority religion (Christianity) being subjected to discrimination," he said.
But escaping caste in India is impossible, believes V Vasanti Devi. A former vice chancellor of Manonmaniam Sundaranar University, Devi was part of the jury which held the public hearing. "The term caste Christian is alien to Christianity elsewhere in the world. But caste is a primordial gene here," she said.
G Michael Raja, a Dalit, was the first from his pallar community to complete seminary training in April 2012. A victim of deep-rooted casteism in Sivaganga, he is still not ordained. In November 2014, after protests erupted over Raja's treatment, Archbishop Antony Pappusamy of Madurai wrote a letter to the bishops functioning under him. The letter insisted that Raja seek pardon from the bishop of Sivaganga for the "agitations staged by people against the diocese and its administration" for him to be ordained priest.
Raja said since 2012, no other pallar community member had finished training. "It is systematic elimination" (by the diocese). He cited the case of another pallar who had to drop out of seminary because of caste discrimination.
These situations bring up a larger question concerning religious conversion, said C Lakshmanan, associate professor, Madras Institute of Development Studies. "That conversion is not a solution to escape caste is the bigger picture here," he said.
The fragile nature of the problem also plays into the hands of majoritarian and fundamentalist forces, Ravi Kumar said.
"Majoritarianism wave in the country gets its legitimacy from the discrimination prevailing in minority religion. The diocese must understand the larger danger lurking and resolve the situation," he said.
Hariparanthaman added that the report and its findings would likely be forwarded to the Vatican in order to bring it to the attention of the Catholic head, Pope Francis.
– times of india
India, April 10, 2018: Christians in India were subjected to a series of violent attacks by Hindu radicals during and after Holy Week, according to persecution watchdog International Christian Concern (ICC).
ICC documented 10 such attacks across India in the week leading up to Easter alone, resulting in the hospitalisation of several Christians with severe injuries.
The group has also learned that an annual prayer gathering in Vakel village, located in the Bastar District of Chhattisgarh, was attacked by Hindu radicals last Thursday. The April 5 attack left many injured, including six Christians who required hospitalisation.
According to Rev Ratha Netam, one of the speakers at the prayer gathering, the event was organised for Christians from the Vakel area as a day of prayer at the Village Evangelical India Mission (VEIM) Church. At 7:30pm, a mob of 70 people forced themselves into the church, shouting pro-Hindu slogans and carrying wooden clubs and proceeded to beat many of the 60 Christians in attendance. Six of the Christians were severely injured.
'When I saw the Hindu fanatics shouting at believers asking for me to kill, I [was] afraid and went into my home," Pastor Kasinath Baghel, one of the six injured Christians, told ICC. 'Three of them entered in my home, held my hands, brought me out and beat me mercilessly. When they were beating me I was frightened greatly and thought that if I were killed what would [become] of my children and wife.'
Another victim, Shanti Baghel, told ICC: 'They misbehaved with me. They did not even consider me as a woman. They continued to harass me and beat me with the wooden clubs. I was helpless. I was hoping that God will protect me from the hands of these attackers while others ran for their lives to nearby forests.'
A teenage girl who was abused by the attackers, Pansila Baghel, said: 'When extremists pushed me, I fell to the ground. They beat me and hurled abusive language. One of the attackers told me to give up my ration card, even citizenship, because India is only for Hindus.'
One of the earlier Holy Week attacks took place at 10:40pm on March 29 – Maundy Thursday – as Pastor Koti Reddy was praying on the grounds of Prathyaksha Gudaram Church, adjacent to his family home in the Renichentala village in Andhra Pradesh.
'I was terrified to see my father in [a] pool of blood with multiple injuries,' Yohashua Reddy told ICC as he described the attack on his 55-year-old father, Pastor Koti Reddy.
According to Yohashua, his father was attacked by an assailant wielding an axe. ICC said that Pastor Reddy sustained five major injuries and remains in hospital. 'I didn't know if my father would survive,' Yohashua told ICC.
Pastor Reddy had received several death threats, warning him to close down the church.
On Palm Sunday at a church service in Hyderabad, Telangana, a large mob descended and issued threats to worshipping Christians. 'The entire church was terrified,' Pastor David Raju, head pastor at the Shalom Prayer House in Peddambaerpet, told ICC. 'We had around 60 in the church worshipping on Palm Sunday. At about 10:30am, a mob of 30 people came to the church shouting pro-Hindu slogans. They told us that we cannot continue the worship. The mob then forcibly took me to a Hindu house, where more people joined and further threatened me by saying that they would kill me if I didn't stop the church in that locality.'
And in another incident, another mob of 40 Hindu radicals of the Hindu Munnani group attacked worshippers at a service on Easter Day at K Pungampalayam, located in Coimbatore, Tamil Nadu, with two pastors sustaining serious injuries. After witnessing the attack, the entire congregation fled the church.
Dr John Dayal, spokesman for United Christian Forum, told ICC: 'After a difficult Christmas, which saw even [carol singers] arrested on charges of conversion, it has been a Holy Week of violence against Christians in many parts of the country. Colleagues have reported a spurt in persecution even in the National Capital Region of Delhi, especially in the immediate neighbouring states of Uttar Pradesh and Haryana.'
William Stark, ICC's Regional Manager, said: 'Attacks on Christians and their places of worship in India are becoming an almost daily occurrence. Hindu radicals across the country have been given a wide berth by local authorities to pursue their campaigns of hate against Christians and other minorities. This inability or unwillingness to protect and enforce the rights of Christians must come to an end or attacks on Christians will continue to rise in both number and intensity.'
– christian today
India, April 10, 2018: Leaders of six major religions in India came together last week and called for an end to branding people as patriotic or unpatriotic based on religion, region or community, amid increasing attempts to exploit religious sentiments for political gains.
Leaders of Buddhist, Christian, Hindu, Jain, Muslim and Sikh communities gathered on April 5 in, Margao in the western state of Goa to express their dismay at communal tension building in states such as Bihar, West Bengal, Rajasthan and Odisha, ahead of crucial elections.
"We strongly object to anyone taking control of individual decisions. No one is to be categorized as anti-national or non-patriotic based on his religion, region or community," said a joint statement issued at the end of a meeting on "Collective Action for Dialogue and Social Harmony". It was sponsored by the Catholic Bishops' Conference of India (CBCI), in collaboration with the Agnel Region of the Society of Pilar and Bharatiya Sarva Dharma Sansad and others in Goa.
In particular, the faith leaders denounced the attacks last week on three Catholic churches in Rourkela, in the eastern state of Odisha, "at a time when the peaceful Christian community was celebrating their feast of joy – Easter."
Freedom of choice, rights
The statement said that "every Indian has his dignity and respect and the night to decide what one eats, to marry the person of one's choice, to choose the education one selects and the freedom to practice whatever faith one wishes to profess," alluding to pro-Hindu groups imposing restrictions on Christians, Muslims and socially poor Dalit groups.
"We take strong exception to anyone taking control of these individual decisions be it on the part of the state or by so-called cultural organizations," they said.
"We vehemently denounce mobs that go around taking law and order into their hands and appeal that the Constitutional norms and articles be respected and implemented in letter and spirit. Dalits be given their rightful place in society," they said.
The faith leaders also demanded that the "rights of the tribals, the marginalized, the workers and the poor be upheld and protected."
Communal tension
India is preparing for general elections in April 2019 as reports emerge of religion-based tensions in the crucial states of West Bengal, Bihar and Rajasthan.
Local reports suggest tensions are politically engineered to divide people on the lines of religion and caste as rival political parties project themselves as champions of sectarian interests.
The elections are crucial for both the ruling pro-Hindu Bharatiya Janata Party (BJP) to retain power and for rival Congress to emerge from its lost political prominence.
Hindu groups that support the BJP are accused of attacking people who eat beef, arguing the cow is a revered animal in Hinduism, and violently dealing with those opposing Hindu nationalist ideology, branding them as unpatriotic.
What faith leaders say
The statement signed by CBCI Secretary-General Bishop Theodore Mascarenhas, President of Bhartiya Sarva Dharma Sansad Sushil Goswamy Maharaj, Chief Iman of India and President of Imam Umer Ahmed Ilyasi, Chairman of Bangla Sabhi Gurudwara Paramjit Singh Chandok, International Mahavir Jain Mission president Vivek Muni and founder of Mahabodhi International Meditation Centre Bikku Sanghasena in Ladakh, strongly condemned those who are seeking to inject the poison of hatred in the society.
Bishop Theodore Mascarenhas emphasized "India was built a secular multi-religious peaceful society. This was not an accidental decision but was a choice that Indians made." "Today," he lamented, "there is a certain tendency to look at ourselves different from others, thereby destroying the unity in diversity model and making it intolerable."
He said at least 270 sectarian incidents, including vandalism on churches, were reported in the past two years.
Maharaj said that considering non-Hindus as non-Indians is tantamount to an insult. "If today one religion cannot see another, then India cannot go forward," he warned.
Sanghasena noted that man has made a quantum jump in science but has lagged behind in building up human relationships. He asked people to "come out of the mentality that my country is bigger than yours, my God is superior to yours … because we live under the same sun and same moon on the same earth."
Imam Ilyasi said those who destroy society, especially in the name of religion, are not humans but devils.
– vatican news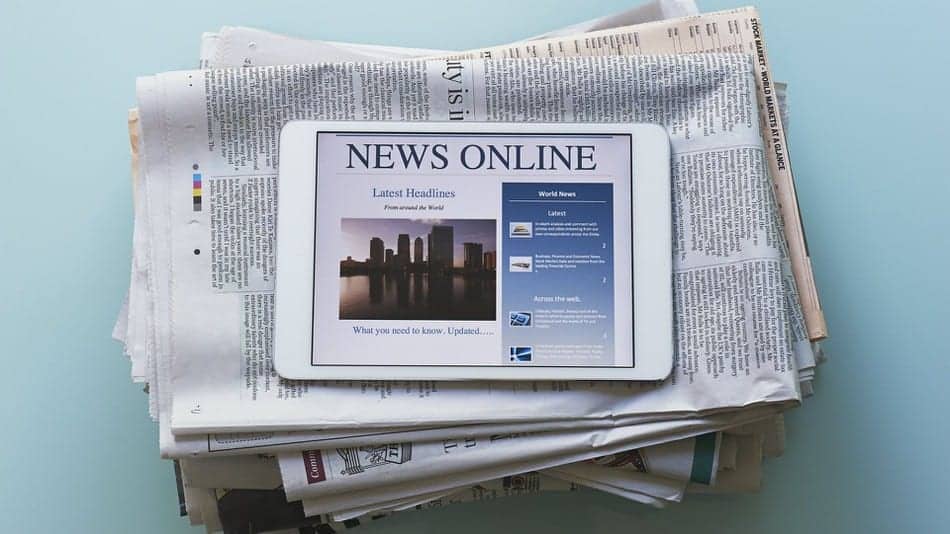 Srinagar, April 10, 2018: India's federal government is planning to regulate online news media amid fears it aims to tame those who dare to challenge its policies.
The Information and Broadcasting Ministry of the government run by the Bharatiya Janata Party (BJP) constituted a 10-member committee on April 4 to recommend new regulations.
Social activists and journalists suspect the move aims to stifle press freedom ahead of the national election next year.
The BJP's rivals are busy highlighting the failure of Prime Minister Narendra Modi to fulfil his own elections promises five years ago, making the election decisive for Modi's political career.
Tayab Yousuf, a student of mass communication at the University of Calcutta, said the government fears that digital media are witnessing a boom and leaving them untamed could prove catastrophic.
"Though most television channels and newspapers are toeing the government line, digital media are proving to be an alternative news source where propaganda is countered and facts highlighted," said Yousuf.
The move to regulate online media reveals the intentions of the government, said Abhinandann Sekhri of online news portal newslaundry.com.
"Regulation is important but the people who have been chosen [for the committee] reveal that the government's intent is not to regulate but to tame online media. Here the government clearly says that it is going to control online media," Sekhri said.
Most committee members are top bureaucrats from the home and electronics and information technology ministries and the departments of legal affairs and industrial policy and promotion. It also has representatives from the Press Council of India, News Broadcasters Association and Indian Broadcasters Federation.
"The government should stay away from attempting to regulate news organizations in any media," said Naresh Fernandes, editor of online news portal scroll.in.
Fernandes told ucanews.com that digital media operators can regulate themselves and do not need the government's censure.
Following the government's announcement, editors of online news portals are discussing the formation of an association similar to the National Broadcasters Association so that it could establish standards and discuss concerns.
Senior digital journalist M.K. Venu believes the message from the government to the country's media is "behave well." The government's next logical step would be to issue licenses to run digital media and it could also monitor content, Venu said.
Most of India's 178 Catholic dioceses and Christian groups have websites, and most publish news and views that interest their readers.
"We are not sure what kind of regulations they have in mind," said a Catholic official requesting anonymity.
Most church people view it is premature to comment on the move as the scope and details of the plans are unpublished and the committee has not made any recommendations.
Owais Masood, a young journalist who runs a website in Muslim-dominated Jammu and Kashmir state, said the government should have facilitated digital news portals to form an organization that could regulate online content.
"What the government has done is dictatorial and anarchic. It will have serious ramifications for freedom of the press in the country," Masood said.
– ucan