New Delhi, November 28, 2018: Pictures of his brother lying in a pool of blood flash on the massive screen before him. His mother Saira is talking into the camera about the apathy of the onlookers who refused to come forward to help her sons. The brother, Junaid, was killed one and a half years ago, a few days before Eid.
All the accused in the case roam about freely, having been granted bail by the courts while Hashim awaits justice for his younger sibling Junaid who was lynched on a train in June 2017. 15-year-old Junaid was on his way home from Delhi, with his friends and brothers including Hashim on a Mathura-bound train when they were attacked by a mob.
As the legal process continues to test their patience, Hashim and his family members have found new hopes in a documentary film.
"I appreciate the hard work of the filmmakers who compiled this film, maybe after watching the film some goons might have a change of heart " Hashim remarked after watching "Lynch Nation" at its first press screening in the Press Club of India in New Delhi.
the 44-minute film, directed by budding journalists Ashafaque EJ and Shaheen Ahmed, documents seven incidents of mob lynching, capturing testimonies of the victims' families and survivors of mob attacks.
"As I watched the film it felt as if the incidence was taking place in front of me once again. I was reliving it all over again" says a choked-up Hashim. The tremors of Junaid's death hadn't shaken just his family but had evidently affected many.
It was Junaid's tragic death which pushed the duo to start working on the film. "In most cases of lynching, even in those included in the film, the crimes were committed under the garb of protection of cows. But there was no cow involved in Junaid's case; He was just a boy who had done nothing wrong and was killed only for his identity," Ashfaque puts it boldly for the audience.
Having resolved to make what is arguably one of the first films on lynching in India, Ashafaque and Shaheen,-both residents of Kerala,-reached out to other people for help. Having roped in journalist Amit Sengupta (Ashafaque's former teacher from Indian Institute of Mass Communications as a mentor) they were joined by their friends Furqan Faridi and Vishu Sejwal as they travelled across North India covering Dadri, Alwar, Latehar, Ramgarh, Bhaivratpur, Ballabgarh and Una.
As they travelled with their crew across several North Indian states, they received help from members of Not In My Name Campaign, United Against Hate Campaigns, local activists and people for their crowdfunded project.
But it wasn't all a rosy picture. The crew was always worried about their safety and the hostility that they could face from fringe groups.
"We were extremely precautious throughout our entire journey. For example, we steered away from Jharkhand during Ramnavami when local activists warned us that the environment could be communally charged," Shaheen told this reporter. "We were scared throughout the film…at one point we thought that we were being followed and all our movements were under watch. But thankfully, nothing big happened".
There are still other causes for worry for the young filmmakers.
Even as filmmaker and member of the Not in My Name campaign, Rahul Roy termed the film "quiet and largely observational" in its approach, he was certain the film could not be screened at many public spaces like Delhi University without coming under attack from right-wing groups.
To be on the safe side and be able to take the film to as many people as possible the filmmakers said they would apply for certification from the Censor Board.
The filmmakers believe that incidents of lynching have become a routine affair in the country and see their film as a fight against the increasing normalization of such events in the media and the mainstreaming of the ideology which promotes it. Talking about what the film sets out to achieve, Ashfaque said, "We might not be able to counter the growing hate with this film but we hope that somewhere we are able to prick people's conscience. We want people to connect to the families who lost their loved ones and feel their pain. Everytime a Pehlu Khan is killed or a Ummar Khan is killed or a Junaid is killed, we want people to feel that their own brother died".
Apart from what the film can achieve, the film itself was seen as an achievement of sorts by the likes of Prof Apoorvanand who attended the inaugural screening of the film. "It is no coincidence that the filmmakers are young Muslims, which is extremely important and necessary. It's important in the context of Muslims reclaiming their rightful share of spaces, fighting for themselves and not being represented by other groups" argued the Delhi University teacher."
– tcn
Odisha, November 26, 2018: Pastor John Lakra was taking his 18-month-old baby to the hospital for emergency treatment in Odisha state, India when hundreds of Hindu extremists surrounded his car.
The pastor, his wife and their three children were on the way to the hospital in Sundargarh at about 7 p.m. on Oct. 23 when the mob began hurling stones at them and hitting the windows with rods as they shouted curses at him, he said.
"There were so many people that we could not even try get out there," Pastor Lakra said. "We could not even see through the windows. My children and wife were crying. I did not know what to do."
Earlier he had received word that Hindu extremists were looking for him regarding a text message and photo insulting the Hindu goddess Durga that a hacker had sent from his phone. He thought they only meant to talk with him.
"Soon, they pulled me out of the car, slapped and beat me black and blue," Pastor Lakra told Morning Star News. "They ripped off my clothes. Not a single part of my body was left unstruck."
After throwing him onto the road and kicking him, they picked him up and forced him onto a motorcycle, he said. With hundreds following, they took him to a Durga idol and forced him to kneel before it even as they continued beating him, he said.
"Then they poured a gallon of petrol on me," he said. "Right there, I was praying in my heart. I said, 'Lord! I submit myself to you. May this bring Glory only to you.' While I was praying, I was so moved by the Holy Spirit. There was so much pain that I have not done enough, that I must share about my Lord's love to so many, my journey is not over yet. These words rumbled in my heart."
Hindus shouted that he should be given as a live sacrifice to the goddess, the pastor said.
"After they poured petrol on me, miraculously there was a blackout [power out]," Pastor Lakra told Morning Star News. "And within minutes, police reached the spot and rescued me."
Christians in Odisha practice their faith with awareness of how Hindu extremists burned to death Australian missionary Graham Staines and his two sons, 10-year-old Philip and 6-year-old Timothy, in their car in the state's Manoharpur village on Jan. 23, 1999.
Jailed and Charged
At the police station, church members informed Pastor Lakra that hospital staff members managed to pull his wife and children from the mob, he said. They also brought him some clothes.
Local Hindu extremists from the Rashtriya Swayamsevak Sangh (RSS) and Bharatiya Janata Party (BJP) came to the police station and demanded that he render an apology, he said.
"I agreed to it since the text had been forwarded by my number," Pastor Lakra said. "I apologized for it and for hurting their feelings. But their leaders refused to forgive me and had put pressure on police that they must lodge an FIR [First Information Report] against me."
Sundargarh police booked him for "deliberate and malicious acts to outrage religious feelings" (Section 295-A of the Indian Penal Code), "promoting enmity between different groups on grounds of religion" (Section 153-A) and "criminal intimidation" (Section 506).
A judge rejected his plea for bail, and he spent 10 days in jail. The pastor received bail only after an inspector from the Central Bureau of Investigation found that a hacker had forwarded the derogatory message from another source using Pastor Lakra's WhatsApp account. The pastor was released on Nov. 1.
He told Morning Star News he did not send the message insulting the Hindu goddess and did not know how it got sent from his phone to the 200 people in his WhatsApp group.
"The post in Odiya language is a widely believed mythological theory about the birth and life of goddess Durga," he said. "I did not know it until I received screenshots from friends with my name and number as the one who circulated it."
The message was sent on Oct. 21, a Sunday, he said.
"It was a Sunday, and we gather in thousands for worship services in Sundargarh, and I was very busy," he said. "I received so many calls from my school and college friends, and I told them that I do not know how the message got forwarded from my number."
Pastor Lakra, formerly a Hindu known as Shankar Kumar Lakra, on Oct. 23 had set out for Bagdi, 36 miles far from Sundargarh, on an errand to enable orphans to receive funding from the state government for their education.
"When I was in Bagdi, I received information that they are on the look-out for me, but I thought it must be only to talk about the post," he said. "I was totally oblivious of their plans to attack me. After I came back home, my 18-month-old baby fell sick, and we had to take him to the hospital. While we were packing up to leave for the hospital, one of my schoolmate's brother called me and asked, "Hey Shankar! Where are you man? We want to meet you." I told him, 'Brother, I am at home. The baby fell sick, so we are going to the hospital.'"
The baby has since been treated at the hospital.
Prior False Charge
Pastor Lakra has faced opposition before.
After graduating from a Bible college in 2011, he built a prayer center for healing the sick. About 15,000 people from all religions and classes of society came for prayer, and many who were healed put their faith in Christ and attended worship services, he said.
"I have seen opposition when the high-caste Hindus and family members of RSS and Bajrang Dal activists came to know Jesus," he said. "They hurled stones at the building, and I received threats. But the Lord helped us establish churches in six districts in Odisha state. And in Sundargarh, we now have several such prayer centers assembling on weekends and praying for the sick."
In 2015 Hindu relatives of Lakra joined RSS leaders and other hard-line Hindus to file a case against him alleging that he had mixed poison into water served during Christmas season services. Police charged him with attempted murder, and he was in jail for 13 days before he was released for lack of evidence.
"Police could not find any evidence against me, but the case is still on and I have to go to the court whenever they call," he said.
Since his release following the Oct. 23 attack, unknown people have knocked on his doors, broken light bulbs and damaged flower pots, he said. Also, a woman recently came to his home saying she knew many key BJP leaders and demanded 200,000 rupees (US$2,835) to close the cases against him, Pastor Lakra said.
The hostile tone of the National Democratic Alliance government, led by the Hindu nationalist BJP, against non-Hindus, has emboldened Hindu extremists in several parts of the country to attack Christians since Prime Minister Narendra Modi took power in May 2014, religious rights advocates say.
India ranked 11th on Christian support organization Open Doors' 2018 World Watch List of countries where Christians experience the most persecution.
– morning star news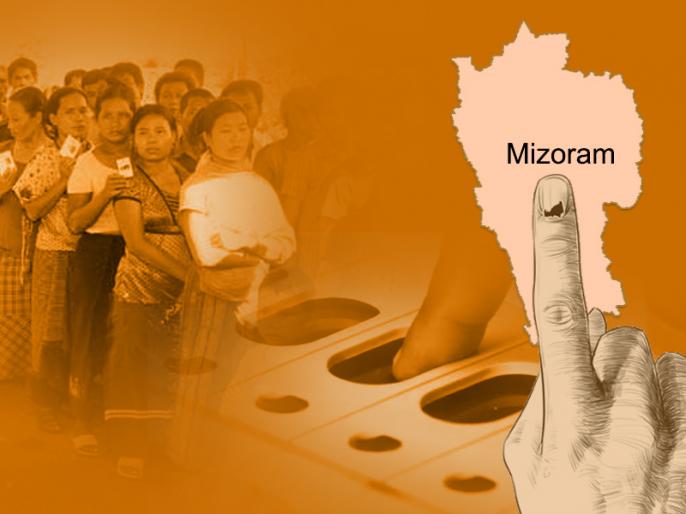 Guwahati, November 27, 2018: A tribal organisation has appealed to Mizoram's powerful Presbyterian Church to support Chief Minister Lal Thanhawla in the Assembly election, describing him as a "prominent Christian leader" in the country.
The Kuki Organisation for Human Rights Trust (KOHRT) — a Manipur-based organisation of the Kuki tribe — has alleged that the current political climate was promoting religious intolerance and affecting the Christians.
In his letter to Rev. Lalrinnunga, the moderator of Mizoram synod of the Presbyterian Church of India, KOHRT chairman T Lunkim said he considered Thanhawla as a prominent Christian leader in the country.
Thanhawla is also considered to be a conscientious and inclusive leader for all the Kuki, Chin, Mizo people across the globe, Lunkim said.
He alleged that money power was being used in the northeastern states, terming it a great shame to any state where the larger population follows Christianity."
The Kuki leader, however, did not say who was promoting religious intolerance or using money power in the northeastern region.
When contacted, state Congress spokesperson Lallian Chhunga alleged that the religious factor was a major issue in this election because of a "secret understanding" between the main opposition Mizo National Front (MNF) and the Bharatiya Janata Party.
"They (KOHRT) have rightly said that Thanhawla is a good Christian leader. We can even say that the church is now supporting us at the last moment of the campaigning," Chhunga said.
Mizoram goes to polls on Wednesday.
– news18
Srinagar, November 26, 2018: India leads the world in terms of choking cyberspace by shutting off access to the internet when controversial information, or misinformation, that risks fomenting unrest surfaces amid a rise in religion-based hate crime, raising concern about censorship among Catholic bishops and rights activists.
A Nov. 12 report on internet and digital media freedom in 65 countries by the U.S.-based non-profit Freedom House ranked India the worst offender after it blocked access to the web on at least 100 occasions this year alone. While China still tops the table in terms of internet surveillance, censorship, content control and blocked websites, India rules the roost when it comes to simply making the internet temporarily "disappear."
The Freedom House report said the federal government has been increasingly restricting people's access to information online since 2010.
This sparked rallies by Hindu nationalists in Mumbai in August 2012 after their pro-Hindu solidarity web portal was shut down just a week after the government ordered internet service providers to block 309 web pages, images and links on sites including Facebook, Twitter, Wikipedia, news channel ABC of Australia and Qatar-based Al-Jazeera.
The government also temporarily shuts down telecom networks during riots and protests, claiming the measures are needed to stop the spread of rumors and disinformation that could incite violence against minorities.
"The frequency, geographic distribution, and duration of those shutdowns have increased significantly in the past four years, since the Narendra Modi-led government came to power in 2014," the report said.
Indian Catholic bishops' conference spokesperson Bishop Theodore Mascarenhas told ucanews.com the government must understand that trying to seal off information online to prevent riots and protests cannot be seen as a long-term solution.
"It is hatred that is causing problem in the country. If the government stops people from spreading hate, it wouldn't need to choke off the internet," he said.
Local Catholic leader Joseph Dias said the report, which highlights the frequency of these so-called internet gags, should worry the government, too.
"If they don't act now and take remedial measures, the [positive] image of India as one of the world's fastest-growing economies will be compromised," he said.
"The time will come when the world won't pay any attention to India's development claims at all."
Meanwhile, as many countries rush to adopt 5G systems, many Indians still struggle to gain access to slower speeds of connectivity.
"This trend is not good for the country and there seems to be a move afoot to control the internet and suit vested interests as far as speed and reach is concerned," Joseph said.
For Sanjeev Sharma, a Mumbai-based blogger, this heavy-handed approach to internet freedom violates international laws and conventions.
"What we are seeing in India is a violation of people's human rights that has no justification. This is going to be detrimental to democracy," Sharma said. The trend is rampant in the states of Jammu and Kashmir, Uttar Pradesh, Madhya Pradesh, Bihar, Punjab, Rajasthan, Maharashtra , Gujarat, Nagaland and Haryana.
According to another report titled "Living in Digital Darkness in India," compiled by the Software Freedom Law Center, between 2012 and 2018 India heavily restricted internet access no fewer than 172 times in 19 states.
The number of sites shut down almost doubled each year during this period, it found.
The center said that 47 of these cases lasted fewer than 24 hours, 38 ran between one and three days, and 37 lasted longer than this.
Another report by the Indian Council for Research on International Economic Relations, which quantitatively assessed the economic impact of internet shutdowns across India, projects an economic loss of US$3.04 billion as a result of this from 2012-17.
A separate report by Deloitte and the Global Network Initiative found that any country with a relatively high level of internet connectivity stands to lose at least 1.9 percent of its daily GDP on average each day it closes down a significant number of internet services.
The federal government launched its Digital India campaign in 2015, encouraging businesses to rapidly adopt online business models, which has made the shutdowns even more frustrating and costly.
"A majority of the business houses in India are directly or indirectly dependent on the internet. Disruptions affect the entire economic existence of these businesses," said e-commerce website owner Aamir Kanth.
Government figures show that India has 460 million internet users, representing 26 percent of its 1.2 billion people. This makes it the world's second-largest online market after China.
Estimates show that by 2022 India is expected to have some 635.8 million internet users.
– ucan
New Delhi, November 23, 2018: India's ruling pro-Hindu Bharatiya Janata Party (BJP) has embarked on a name-changing spree as it attempts to re-label famous places associated with Muslims and adopt Hindu names instead, in line with its Hindu nationalist ideology.
The BJP government in India's most populous state, Uttar Pradesh, renamed the city of Allahabad as Prayagraj on Oct. 24.
The new appellation is linked to the city's ancient name, Prayag, which means "a place of sacrifice." The Hindi word raj, which denotes a king or regime, was added.
The city, which lies on the banks of the Ganges, among the holiest rivers in Hinduism, got its former name from the Mughal emperor Akbar in the 17th century.
Meanwhile, a train station in the same city formerly known as Mughalserai, which translates as "a Mughal inn," has now been renamed Pandit Deendayal Upadhaya Station, adopting the name of the co-founder of the BJP.
Dinesh Sharma, the deputy chief minister of Uttar Pradesh, told the media on Nov. 15 that the government is also considering changing the name of Allahabad University to Prayagraj University.
"Since the name of Allahabad has been changed to Prayagraj, it's obvious there would be demands to rename other institutions in the district. We will be taking a decision on this after due consideration," Sharma said.
On Nov. 13, Faizabad, another city in the state, was renamed Ayodhya — the ancient city where the Hindu lord Ram is believed to have been born.
Ayodhya is also the name of a tiny town in the state where Hindu groups are pressing to build a temple in tribute to Ram after they demolished a controversial mosque there in 1992.
Hindus claim the Mughal ruler Baber built the mosque in the 16th century after demolishing a Ram temple that had formerly stood in its place.
Faizabad got its name are after the Muslim ruler Sadat Ali Khan was made regional governor by the Mughals in the 17th century.
Now BJP leaders are demanding other cities and towns like Muzzafarnagar and Agra, which also have strong Muslim connections, also be renamed. They want Agra to be called Harigarh, which means "the place of Hari." Hari is another name of the Hindu god Vishnu.
The sweeping move to "Hinduize" key geographical locations on the Indian map has come directly from the state cabinet headed by Yogi Adityanath, Uttar Pradesh's chief minister and a Hindu priest-turned-politician.
Projected as the BJP's new face in India, he also serves as chief priest of the state's famous Gorakhnath (Shiva) temple in Gorakhpur.
Adityanath is known for his hard-line views. In 2005 he was accused of being an active member of a re-conversion drive known as "Ghar Wapsi" where 1,800 Christians were reportedly converted to Hinduism in the town of Etah in Uttar Pradesh.
He is also known to make inflammatory speeches and has gone on record several times urging young Hindus to avenge the "insult of Muslims" marrying Hindu women.
But rights activists have upped the ante and say that if the name-changing trend is allowed to continue unchallenged, it will create chaos in the country.
BJP critics like Christian leader A. C. Michael suggest the move is line with the party's accepted ideology of turning India into a Hindu nation, where people of other religions would be relegated to the status of second-class citizens.
"What is wrong with this move is that it's being done based on hatred. It's being done to deliberately hurt the followers of one religion and appease another," Michael told ucanews.
"The government, instead of acting as a champion of one religious group, must act as a neutral body and take care of people who hail from various ideologies and faiths," he added.
Khalid Ahmad, who studies medieval history at Islamic University in the northern Indian state of Jammu and Kashmir, told ucanews.com that various reports indicate the BJP-led federal government plans to authorize the renaming of 25 cities and towns that have strong Muslim ties before the national election next year.
"There is a high chance the government will rename the southern Indian state Hyderabad as Bhagyanagar, and Ahmadabad as Karnavati. All this is being done to appease the majority Hindus and make Muslims feel more insecure," said Khalid.
Ishika Gupta, a blogger who writes mainly on history, said that, "a lot of tax payers' money is being wasted on changing the names of these cities. The government could have used those funds for the betterment of the poor."
For Sameer Yasin, a rights activist based in New Delhi, this is just another political tactic aimed at diverting people's attention from more pressing economic, social or political issues.
"The national elections are just five months away and instead of talking about development and the economy, we are debating changing the names of our cities. This is nothing but a government plank to divert attention away from the real issues," Yasin said.
Half of India's 1.2 billion people are younger than 25, with two-thirds under 35, and many are struggling to find jobs.
A recent report by the International Labor organization indicates that 399 million of India's 535-million-strong labor force next year will only be able to land a menial or low-grade position.
"The government wants to run away from such issues and it has found an escape route in the politics of appeasement," Yasin told ucanews.
Hindus make up 80 percent of India's population. Muslims account for 14 percent and Christians just 2.3 percent.
– ucan
New Delhi, November 22, 2018: Christian leaders and activists in India have made an impassioned plea to make their institutions free of sexual harassment and safer for children and women.
Catholic and Protestant leaders made the call at a panel discussion on gender justice and women's safety in Christian institutions in New Delhi. The discussion was part of the Nov. 17 silver jubilee programs of United Christian Action (UCA), an ecumenical forum of Indian Christians.
"Sexual harassment and gender injustice are everywhere and the church institution is no exception. It has to be acknowledged first and then addressed accordingly before it is too late," said Sister Tresa Paul, legal consultant at the Jesuit-run Indian Social Institute in New Delhi.
In September 2017, the Catholic Bishops' Conference of India issued a set of guidelines to deal with sexual harassment in the workplace, but church institutions have not followed it up, she said.
The guidelines wanted every diocese to constitute an internal complaints committee "within six months, which did not happen," the Holy Cross nun told the gathering of 200 invited leaders.
Catholic Archbishop Anil Couto of Delhi and Protestant Bishop Waris Masih of the Church of North India's Delhi Diocese were among the attendees. The prelates' presence was a sign that church authorities are willing to listen to concerns of sexual abuse within Christian institutions, Sister Paul said.
UCA chairwoman Esther Kar said the program discussed sexual violations and gender justice because "it is the most pressing issue in society," especially against the backdrop of the ongoing #MeToo movement.
The movement has gained momentum in India, with many women in the media, films and even the government claiming sexual harassment from prominent men in their workplaces.
Several speakers at the discussion said the first step for Christians is to accept that sexual harassment and gender injustice exist in Christian workplaces too. They also wanted church institutions to set up systems to embolden women to come out with complaints.
Karen Gabriel, a professor at St. Stephen's College in New Delhi, said the issue can be collectively addressed.
"The positive sign is that we have leaders and institutions that now are ready to recognize and acknowledge sexual harassment and gender justice," she said.
Kavita Krishnan, a politburo member of the Communist Party of India, said that "even political parties are far behind" in addressing gender inequality and sexual harassment. "Our patriarchal society never acknowledges that there is a problem, which is the biggest problem," she said.
She said most cases of sexual harassment, including its worst form of rape, are often covered up because "it's a social taboo" to speak out about such violations.
"Often victims are blamed as being of loose character and it's feared to bring a bad name to families in a rigid society like India," she said.
A study by Thomson Reuters Foundation in July ranked India as the most dangerous place for women because of high incidences of gender inequality and violence, including rape, child marriage, female feticide and human trafficking. Syria and Afghanistan were ranked second and third.
– ucan
Andhra Pradesh, November 20, 2018: Christians in twin Telugu states have demanded laws to check increasing attacks on the community.
Leaders of the Federation of Telugu Churches (FTC), an apex body of the mainline Churches in Andhra Pradesh and Telangana, made this demand in a memorandum submitted to Andhra Pradesh Chief Minister Chandrababu Naidu.
The Andhra Pradesh government on November 17 organized an interaction between Naidu and Church representatives at Praja Vedika, the chief minister's residence, an FTC press release said on November 20.
The Church leaders, led by FTC president Bishop F. Paradeshi Babu, applauded Naidu's commitment in championing the cause of secularism, democracy, and for protecting the rights of religious minorities especially Christians.
They also thanked him for various welfare and development projects Naidu implemented through the A.P. State Christian (Minority) Finance Corporation and other government agencies.
The Christian leaders pointed out that their minority community contributes more than 25 percent charitable services to society.
They urged the chief minister to take immediate steps to address the Christians urgent concerns so that they could continue to serve society in a more effective manner.
They want Naidu to pressure the federal government to extent Scheduled Caste status to Christians and Muslims of Dalit origin to enable them avail statutory benefits.
"Kindly write a letter to this effect to Honourable Prime Minister urging him to delete the unconstitutional and discriminatory Para 3 of Constitution (Presidential) Order 19 of 1950," they pleaded.
The Church leaders also the Andhra chief minister to get "Prevention of Communal Violence Act" and "Prevention of Minorities Atrocities Act" enacted to prevent attacks on Christians, pastors and their institutions.
Another demand was to strengthen the state Christian (Minority) Finance Corporation allocating 50 percent funds and schemes under the Minority Welfare budget to the Christian Minority.
The memorandum also pleaded for distribution of land and construction of houses for Dalit Christians. It urged the government to resume the grant-in-aid to the Church-run educational Institutions and fill-up the vacant aided teachers' posts.
– matters india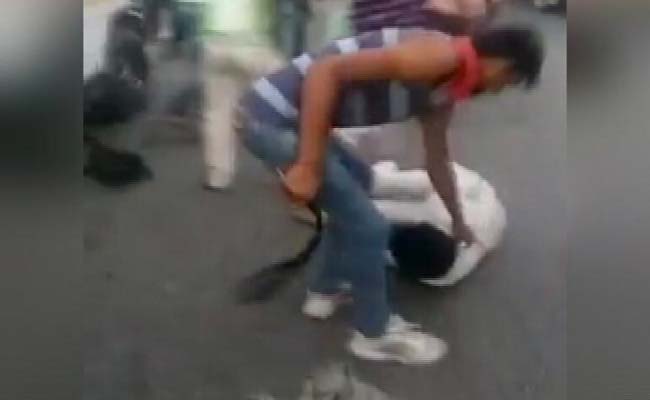 Ahmedabad, November 19, 2018: Two persons were attacked by alleged cow vigilantes when they were transporting cattle near Ahmedabad early on Sunday, leaving one of them with a stab wound, police said.
Zaheer, 23, was rushed to the Ahmedabad Civil Hospital with a stab wound and was injected several units of blood.
His accomplice, Mustafa, ran away from the spot and hid behind a police van nearby, Danish Khan, an activist attending on Zaheer at the hospital, told IANS.
Zaheer and Mustafa were travelling in a tempo van with eight buffalo calves from Deesa in North Gujarat when they were intercepted near Ramol in Ahmedabad by six people believed to be cow vigilantes and attacked by knives and batons.
Ahmedabad Deputy Commissioner Himkar Singh told IANS: "The two persons were intercepted by six people, including two motorcycle-borne youths, from the nearby Rabari colony, and attacked around 12.30 a.m."
Zaheer is out of danger, he said, adding he sustained one stab wound.
The police officer said an FIR had been registered against unidentified accused under Section 326 of the Indian Penal Code for causing grievous injuries.
Himkar Singh said: "We have rounded up some persons and finding out more details. We will soon get the assailants."
– ucan
Uttar Pradesh, November 20, 2018: A Catholic priest was attacked by a Hindu mob in northern India, and then arrested by police after Hindus accused him of causing the disturbance.
Father Vineet Vincent Pereira was conducting a prayer service in Ghohana town in the Indian state of Uttar Pradesh when right-wing Hindus attacked him on Nov. 14.
"Two local men barged into Ashwar Dham with the intention of causing tension, they were joined by two more people, and these four began beating up one of our inmates. I went to his rescue, and they hit me on the head, pulled my hair and hit me on my arm, making conversion allegations. Soon the number of attackers swelled. The entire incident lasted around ten minutes," the priest told Crux.
Ishwar Dham is a four-room house rented by Pereira, where he lives with a few lay brothers and five additional residents who are ill. He holds prayer services every day, which are open to people of all faiths.
Right-wing Hindu groups have accused the priest of trying to convert the local Hindu population.
The mob that attacked the priest were allegedly members of Hindu Yuva Vahini, a radical Hindu youth group that tries to "re-convert" Hindus that have switched religions.
After the attack, Pereira said police took him into custody – allegedly for his own safety – but then charged him the next day for rioting and unlawful assembly.
"Father Pereira lives a hermit-like existence and regularly conducts prayers for around 1,500 of these people at his ashram. None of them have become Christians, but they follow Christian spiritual values," said Father John Abraham, the vicar general for the Diocese of Varanasi.
According to Daiji World, a local news portal, Abraham said the attack was just another in a series of incidents against Christians.
Pereira took the attack and later arrest in good spirits.
"This is a blessing, the Lord's plan. It has happened for His glory. I am praying for them. I have no anger towards them. My earnest desire is that they should come to know the Love of Christ. They neither know me personally nor my works …They heard about me from others. If they knew me or my work, they wouldn't have done it," Pereira said.
The priest is currently staying away from Ishwar Dham at the request of his superiors.
"Father Vineet is a young saintly and holy priest, he looks after the sick and regularly conducts prayers, people flock to him for healing," said Father Anand Mathew of the Indian Missionary Society (IMS) based in Varanasi.
Mathew is the founder-coordinator of Kashi Qaumi Ekta Manch (United Forum of Communal harmony of Varanasi).
On Nov. 18, he organized a conference in Varanasi, which is considered one of the holiest cities in Hinduism, bringing together leaders from a variety of faiths, including Christians, Hindus, Muslims, and Sikhs.
"This was in the context of atrocities on the Christian community, Muslims, Dalits and women," Mathew said.
The priest said the meeting was called before the assault on Pereira, but in the context of a series of anti-Christian assaults over the past two years.
He said during the meeting, the assault on Pereira was "strongly condemned" by leaders of every religion.
Uttar Pradesh is the most populous state in India, with over 225 million people. Despite this, it has one of the smallest Christian populations: Only 350,000, or 0.18 percent. The national average is 2.3 percent.
Since 2017, Uttar Pradesh has been ruled by the Bharatiya Janata Party (BJP), which is associated with the Rashtriya Swayamsevak Sangh (RSS), a Hindu nationalist group. The party has controlled the national government since 2014.
Christian leaders in Uttar Pradesh have said attacks on the minority have increased since the BJP took control of the state government.
In July, about 40 members of Akhil Bharatiya Vidyarthi Parishad (ABVP), a Hindu-nationalist student organization, assaulted the proctorial board staff and teachers at St Andrew's College in Gorakhpur. The college is over 100 years old, and affiliated with the Church of North India, which is part of the Anglican communion.
Hindu nationalist student groups have also caused incidents at several Christian colleges in other states of India this year.
A chapel at a St. Stephen's College in Delhi was vandalized with Hindu nationalist slogans in May.
Hindu nationalists held a rally outside a Catholic school in the northern Indian state of Madhya Pradesh on Jan. 15, after the school suspended around 20 students for chanting Hindu nationalist slogans.
In July, clashes took place outside of another Catholic college in Madhya Pradesh, after members of ABVP tried to force the school to allow them to perform a Hindu religious ritual at the facility.
– crux
New Delhi, November 19, 2018: A cyclone killed more than 40 people and displaced hundreds of others at the weekend as it tore a destructive path across southern India, severely damaging farmland and buildings including the region's most revered Marian shrine.
Catholic Church agencies have joined Tamil Nadu state government in relief efforts to help people affected by Cyclone Gaja in Thanjavur Diocese and Pondicherry-Cuddalore Archdiocese.
Officials say at least 46 people were killed and more than 100,000 displaced when their thatched homes were blown way by strong winds and driving rain that hit coastal areas early on Nov. 16, when the Gaja made landfall.
"More than 122,000 people have been evacuated and are in 351 relief camps, while rescue teams are helping others in villages, cut off by the storm," said John Arokiaraj of Caritas India, the Catholic Church's social action arm in the region.
He said at least 10,120 houses were destroyed and another 5,770 partially damaged, while 1,300 fishing boats and other fishing gear were damaged. Livestock, crops and coconut trees were badly affected were also destroyed, he said.
The worst-hit areas were in Tanjavur Diocese.
"The livelihoods of our people are destroyed when their fishing equipment or livestock and farmlands were destroyed," diocesan chancellor John Zachariah said.
More than 30 churches, including the Basilica of Our Lady of Good Health at Venakanni, some 60 chapels and 15 schools were also damaged in the cyclone, he said.
Rector of the Marian Shrine, Father Maria Anotony Prabhakar, said the storm blew away a cross atop one of shrine's two towers.
"Another building in the compound also suffered damage," he told ucanews.com. The hands of a 20-meter-high statue of Jesus Christ also suffered damaged.
"There was no loss of life or injury at the shrine," he added.
The shrine, a pilgrim center since the 16th century, attracts some 20 million people a year. Church officials said some 3 million of them come during a 11-day long annual festival that concludes on Sept. 8, which Catholic celebrate as Mary's birthday.
Despite the damage, hundreds of people were taking shelter in the buildings within the shrine compound, while 15 other Catholic parishes were also providing shelter and assisting people, church officials said.
The bishops' conference vowed to help as many people as it could irrespective of religion.
"Caritas India is assessing the damage and will begin immediate relief intervention as soon as possible," Bishop Theodore Mascarenhas, the conference secretary-general said in a statement.
– ucan