Pakistan, June 27, 2018: Christians in a small village in Punjab are demanding the right to pray in their own church, two years after district authorities shut it down.
The local community, about 40 families in all, complain that the Full Gospel Assemblies Church in Nayya Sarabah, a village in Toba Tek Singh district, was sealed because of opposition by Muslims.
"Last month the police had us sign a document with which we had to agree to build a new church in a different place," Rev Samuel Taskeen reports to AsiaNews. "They forced us to remove all religious symbols from the present building and to use the church only as a residence and conduct prayers in our own homes, until the construction [of the new church] is completed."
At present, they pray at the homes of the faithful or in other locations. But to end the impasse and regain possession of their place of worship, Christians have a filed a writ petition to a higher court.
The last Christmas and Easter services were held in the home of Rafaqat Masih, counsellor of the Christian Union for Minorities. His uncle donated the 177 square metres where the church stands.
Rev Taskeen reports that "the man had no children and now the district commissioner claims that his land had been purchased with a ban on commercial or religious use. This is why we want to present the writ petition to the Lahore High Court because the Toba Tek Singh district administration is biased."
According to a police document, dated 31 May, "the church was built without a certificate of non-opposition. This has caused tensions between Muslim and Christian communities."
However, Shahzad Munshi, a Christian and a former member of the Punjab Provincial Assembly, accuses the district commissioner of discrimination.
"He is waiting for church clearance from the police when in fact he has the authority to call the police anytime. Surprisingly, the authorities have no objections to a mosque, a nearby plot reserved for a second mosque and a madrasah (Islamic school) that is under construction."
"Now they have withdrawn from finding a new place for the only church in the village. Praying is our fundamental right. This is a complete violation of the spirit of the Constitution and of our human rights. Pakistani Christians are being treated as criminals in their own homeland."
– asia news
New Delhi, June 27, 2018: Christian leaders claim that India's Jharkhand state aims to sideline poor indigenous people who have converted to Christianity.
The state's legal officers on June 21 gave expert advice to the government that indigenous people who have converted to Christianity have lost their status to merit benefits that the Indian constitution guarantees for the social advancement of indigenous people.
Benefits such as job quotas, places in educational institutions and financial assistance for education are reserved for indigenous people following traditional religions. Conversion to Christianity makes them ineligible, the experts told the government, according to local Hindi newspapers.
The move by the state government, run by the pro-Hindu Bharatiya Janata Party (BJP), violates the principles of equality and freedom of religion, Christian leaders say.
"The constitution allowed such benefits for the socioeconomic uplift of these poor people. Their faith was not a criterion for this," said Bishop Vincent Barwa of Simdega, chairman of the Indian bishops' office for indigenous people.
Religion will become the basis to discriminate against people suffering disadvantages, the bishop said. It also sends a clear message that one should not change religion to Christianity, or change only to Hinduism, if one wants to enjoy state benefits, he said.
The hidden agenda is to target Christians because the government considers Christians the biggest threat as many are well educated and have begun questioning policies and programs, the Oraon tribal bishop said.
Jharkhand, under BJP rule since 2014, has witnessed a series of anti-Christian activities including Hindu hardliners banning Christian prayers and the entry of pastors to villages. Many Dalit and indigenous leaders allege that their communities are threatened with violence to dissuade them from becoming Christians.
Gladson Dungdung, an indigenous activist, said the state government is using divide-and-rule tactics. "It is aware that tribal people are slowly uniting, so the best method is to divide them in the name of religion," he said.
Father Vincent Ekka, who heads the department of tribal studies at the Indian Social Institute in New Delhi, found it "quite surprising" that the government was not ready to follow the constitution.
The Oraon Jesuit priest said the government was challenging the constitution and Supreme Court, which have clearly said that job quotas and other social benefits should not be decided on the basis of religion.
They are meant for socially poor people and have not been given in the name of any religion, he said.
Jharkhand has nine million tribal people who form 26 percent of the state's population of 33 million. About 1.5 million people in the state are Christians, at least half of them Catholics.
Indigenous people continue to live in poverty in villages. Their young people face a growing nexus of human trafficking and left-wing extremism.
Jharkhand was carved out of Bihar in 2000 purportedly to accelerate advancement of its indigenous people.
– ucan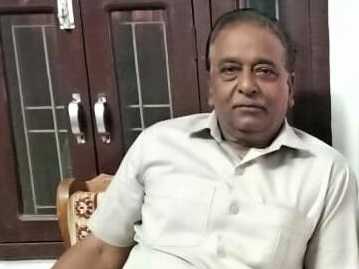 Uttar Pradesh, June 26, 2018: In Uttar Pradesh a Pentecostal pastor has been released on bail, after having been arrested on the false charge of having forcibly converted people to Christianity.
Rev. Dependra Prakash Maleywar was released yesterday after being held in custody since last June 18, when a group of Hindu extremists blamed him for extorting the conversion of 16 people. In reality, the Protestant Christian was stopped "while he was delivering a affidavit in court where the [neophytes] declared that the decision to change religion was their free choice".
The pastor's case broke out last week, when the police handcuffed him in the court yard of Sardhana Tehsil (district of Meerut) for alleged assault against some activists of the far-right Bajrang Dal Hindu group. The policemen acted following a complaint lodged by the local leader Milind Som. The latter said that he had been violently attacked by the Reverend after asking him for information on the documents he was to deliver. On the contrary, Sajan K George claims that the pastor Maleywar "was mistreated by angry extremists". In any case, the judges sentenced the Christian to 14 days in prison.
The affidavit is a mandatory document in the Indian states that have approved anti-conversion laws. This is a form filled out by the faithful who wishes to change their creed and countersigned by the priest, who certifies that the conversion was free, spontaneous and not induced. It is presented in court to the district tax collector, who examines and issues an opinion. "Even though in Uttar Pradesh the law does not exist  the pastor was still filling out the forms.
Unfortunately in secular India, in order to obtain a legal affidavit, one risks incurring the wrath of extreme right-wing forces. The pastor was mistreated and interrogated ferociously, but the case was opened against him. The Christian community is vulnerable and feels increasingly targeted [by attacks] and intimidation ".
– asia news
India, June 27, 2018: In a recent episode of Quantico, the plotline showed a terrorist as a Hindu, identified by the rudraksh beads he was wearing. A furore rose in India, and both ABC and Priyanka Chopra, the lead actress had to apologize. A few commentators however wondered why inappropriate depiction of other groups (read minorities, be it religious, linguistic or sexual) couldn't guarantee equal condemnation, or apologies.
In 1985, two young journalists, Clint C. Wilson and Félix Gutiérrez brought out a book titled 'Minorities and Media: Diversity and The End of Mass Communication.' Written post the discrimination they experienced in the newsrooms, the book tried to investigate the orientation of the mass media, its funding model and the treatment it meted out to the minorities in the States. (Blacks mostly, but also Native Americans and Latinos)
Although nearly half a century and half a globe separate the book from our present location, it is nevertheless a very useful tool to explain the coverage of minorities in India by the mainstream media. For starters, the funding model, combining artificially cheap prices and the advertising dependency to finance the deficit, remains the same. As the authors observes, Successful in doing so, it could charge higher prices to advertisers. The focus of the mainstream media would therefore be the largest organized social group, whom it could target (in the case of America, Whites), and whose views would gain preference over other groups. This is not to say that other groups were invisible in the media. However, 'their numbers were relatively insignificant compared with the White majority and, as a result, they were not considered important components of the mass audience.' And what was the treatment meted out to them?
'For the most part, the mass media treated groups not in the mass audience or mainstream by either ignoring them or stereotyping them in roles, such as Black Mammy, and Indian maid, a Latin lover or sinister Asian warlord. These characterizations of minorities were largely based on the perceptions and preconceptions of those outside the groups, rather than the realities of the groups themselves.'
The staple diet of a thriller Bollywood movie is to have a terrorist, who naturally sports a beard and a Muslim name. Positive and realistic portrayals are rare and mostly confined to independent cinema. The stereotype in the mainstream cinema has direct repercussions in the everyday life.
'In a media-dominated society…all of us depend on the media of communication to define and portray those things we have not experienced for ourselves. Thus, we "learn" about others through radio, television, movies, newspapers, and magazines. The portrayals and news coverage…can become a reality in our minds, especially if we have no personal experiences to balance them against.'
The 'intolerance' debate rose in India post-2014, the charge being led by many prominent personalities associated with both the news and the movie industry. The rising incidents of violence were blamed on the ruling dispensation. Curiously, there was little introspection on their own role in contributing to the stereotypes and misrepresentations that continue to fuel the hate factory to this day. "Muslims are being eliminated!" Shriek our concerned well-wishers in the media. But didn't their elimination begin much earlier, through the space and voice denied to them in the mainstream media?
Writing about the place of minorities in India, Dr. Ambedkar defined a minority as one facing social discrimination. Ambedkar's definition was not a numerical one; it instead focussed on a power minority. The dividing line between a majority and a minority was therefore educational condition, economic position and social standing. Except for Savarnas then, the vast majority (bahujans) constituted a power minority, while being a numerical majority.
This situation is reflected in the poor representation of these groups in the mainstream media. Upper caste Hindus, who constitute 16% of the Indian population, occupy 85% of the top positions in the national media. The share for Muslims is an abysmal 3%, even though they constitute 13.4% of the country's population. Of the 315 key decision-makers in the media, not even a single person belonged to the Scheduled Castes or Scheduled Tribes.
Recent remedial actions, as well as a flourishing niche websites for these groups to articulate their narratives are promising developments. But unless the structural lacunae of the mainstream media, that is their funding model, is fixed, the misrepresentation or underrepresentation of these groups will continue. Three weeks back, Cobrapost brought out the rot plaguing Indian media. We need to sit up and think what made its genesis possible in the first place.
– tcn
Pakistan, June 26, 2018: A Pakistani Christian was beaten to death after he confronted police officers who tried to extort money from his family. Waqas Masih, 25, was killed on 29 May in the courtyard of his uncle's home in the Punjab.
Three policemen stormed the house and accused Waqas and several members of his family of being drug dealers. They stated they had come to raid the house to search for narcotics. According to reports, the three policemen have a reputation in the neighbourhood for blackmailing the poor and vulnerable.
Waqas confronted the officers and a scuffle broke out. The policemen then threatened to file false charges against the Christians.
When Waqas tried to run, the officers chased after him. He was punched, kicked and beaten to death with rifle butts. When his cousins tried to intervene the police threatened them. They left Waqas' body in the street and then told his uncle that he should check on him, because he was "pretending" to be hurt.
The officers were eventually arrested after the Christian community announced they planned to protest. But at the time of writing, Waqas' family are being pressured to agree to a "reconciliation" by police.
– global christian news
Uttar Pradesh, June 23, 2018: A pastor in Uttar Pradesh state, India was filing affidavits stating that 16 people had become Christians of their own will this week when Hindu extremists came and accused him of forcible conversion – resulting in his incarceration.
After manhandling and jailing 58-year-old Dependra Prakash Maleywar on Monday (June 18) at the Sardhana lower court premises near Meerut, the Hindu extremists have since gone to the 16 new Christians' homes and threatened to expel them if they do not recant their faith, sources said.
Members of the Hindu extremist Bajrang Dal surrounded Maleywar while the Church of North India (CNI) pastor and a lawyer were securing notarizations of affidavits for baptisms signifying the faith in Christ of 16 people, sources said.
Someone on the court premises had informed the extremists about the affidavits, sources said, and at about 1 p.m. a few members of the Bajrang Dal, youth wing of the Hindu extremist Vishwa Hindu Parishad, approached and questioned Pastor Maleywar about the affidavits as they man-handled him.
Checking the pastor's bag and grabbing the affidavits, they accused him of forcible and fraudulent conversion, the sources said.
Officers at the adjacent Sardana police station noticed the commotion, took Pastor Maleywar into custody and transferred him to the Abdullapur jail near Meerut, 14 miles away, the sources said.
"They confiscated my father's cell phone and all the affidavits – he could not even contact us," the pastor's 30-year-old son, Rohin Maleywar, told Morning Star News.
The affidavits are not legally required in Uttar Pradesh, but church leaders request them to avoid controversies and the very kind of accusations that occurred, said the Rev. Prem Prakash Habil, CNI bishop of the Diocese of Agra that encompasses the two churches the 16 people belong to. Two of the Christians belong to the church Pastor Maleywar leads, St. Thomas Church in Mulhera, and 14 belonging to Epiphany Church in Khatauli.
The affidavits are self-declarations that the signees willingly choose to follow Christ, want to get baptized and are not coerced or offered inducements.
"We always follow this procedure; they have to submit a hand-written application in their own writing, verification papers and an affidavit if they want to become a member of the church and receive baptism," Habil told Morning Star News.
Usually, however, the candidates for baptism file the affidavits themselves, he said.
"The way my evangelist was working was not the right way – it was [supposed to be] the work of the individuals who believed to get their own paperwork done and then submit it to their respective churches," he said.
Pastor Maleywar had gone to get the affidavits notarized in Mulhera, where his church is located, but he was unable and so went to the lower court Sardhana, fewer than seven miles away, sources said.
All 16 baptisms were still set to take place, sources said.
Pastor Maleywar has been leading the CNI's St. Thomas Church for five years and working as an evangelist with CNI for 17 years.
Intimidation
The families of the 16 Christians have become the targets of both the Hindu extremists and local media.
"The members of the Bajarang Dal went door-to-door and met all the 16 families and spoke to them," said Pastor Maleywar's daughter, Ritika Maleywar.
Pastor Nirmal Jacob of the Ephiphany Church said that Bajarang Dal members are exerting severe pressure on all the families.
"The head of the village, along with Bajarang Dal members, went to the homes of these believers and threatened them with dire consequences," Pastor Jacob said. "They said that they would be boycotted from the village, asked to leave, their educational certificates would be confiscated and their entitlement to government benefits would be withdrawn if they profess their faith in Jesus Christ."
He said local and national television media visited him in Khatauli on Wednesday (June 20), along with local police, and interviewed him and many families from his church.
"People testified to the media how prayer and attending church has healed them from fatal diseases such as cancer and tuberculosis," Pastor Jacob said. 'One family boldly shared how they did not have a child after 12 years of their marriage, and after they got themselves prayed for and started to regularly attend church, they have two children now."
The pastor was deeply troubled, however, when none of their testimonies were broadcast, and editing changed the meaning of the interviews entirely as they were shown saying only that they were once Hindus, he said.
He is receiving threatening calls, and friends have been warning him that he could be attacked at any time.
"I do not know where to find help in a situation like this," Pastor Jacob said. "The police, media and judiciary are biased; I do not feel safe any longer."
The pastor, 39, has been ministering with the CNI synod for 14 years.
Alwan Masih, general secretary of the CNI synod, said the churches will go forward.
"As citizens of our country, we have rights and we will execute our rights, but at places people have suffered for their faith," he told Morning Star News.
Bail Rejected
At this writing Pastor Maleywar remained in the Abdullapur jail under Section 151 of the Code of Criminal Procedure, "Arrest to prevent the commission of cognizable offense," after the Sub-Divisional Magistrate rejected his bail petition on Wednesday (June 20), sources said.
He has also been charged with causing voluntary hurt under Section 323 of the Indian Penal Code and Section 504 of the IPC, "Intentional insult with intent to provoke breach of the peace."
"Local politicians created a ruckus in the courtroom," his attorney, Reena Luka, told Morning Star News. "The judge said if he granted Maleywar bail, the peace of the area would be compromised."
Luka said that the judge told them to wait a few days until tensions cooled.
"We are hopeful that we will be able to procure the bail on Monday (June 25)," she added.
The hostile tone of the National Democratic Alliance government, led by the Hindu nationalist BJP, against non-Hindus, has emboldened Hindu extremists in several parts of the country to attack Christians since Prime Minister Narendra Modi took power in May 2014, religious rights advocates say.
India ranked 11th on Christian support organization Open Doors' 2018 World Watch List of countries where Christians experience the most persecution.
– morning star news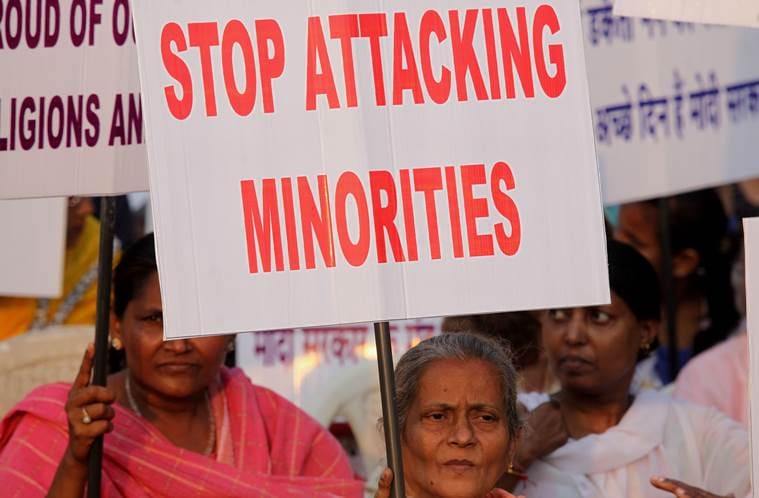 India, June 21, 2018: A 22-year-old Bible school student from India shared details of a violent attack where she and her mother were dragged and beaten by fellow villagers for their faith.
Bahia told persecution watchdog group Open Doors USA, whose ministry partners have been assisting her, that she had been a Christian for almost seven years.
Despite heavy pressure to convert back to Hinduism, she refused to do so, even though a number of family members gave in.
She described one incident where Hindu hardliners chased her across a bridge, and after she fell and lost consciousness, they dragged her from the stream below and began beating her.
The anger apparently stemmed from an incident where a woman in the village passed away, and for an unexplained reason the Christians were blamed for it and chased out.
"We were verbally abused, and the leaders of our village held a lot of meetings about us. But we didn't see the violence coming. It was one week after we had returned to the village. It happened so suddenly," Bahia recalled.
During the assault, she said that she held on to her Bible as men and women beat her with their hands.
When she asked them why they were beating her her, the attackers said:
"You are a Christian! You have to go. This is not your home."
The young woman was beaten so badly that she started to bleed, and even though she held on to the Bible and protected it for as long as she could, one of the attackers finally pulled it away from her, vowing to burn the holy book.
"They dragged her away. While they pulled her through the village, a picture surfaced in her mind: an image of Jesus being pushed and kicked towards Calvary," Open Doors wrote, describing the incident.
Bahia later woke up in the forest after she regained consciousness to find that her mother, one of the other 20 Christians in the village, had also been beaten, but had managed to bring her to safety.
She said that the Christians contacted the police over the incident, but were simply told they should try to live in peace with the Hindus.
Bahia revealed that she and the other believers that were chased returned to the village, only to be called to a meeting a few days later.
"We refused to give up our faith, which made them very angry," Bahia said of the attackers.
"They became aggressive because we were so persistent in following Jesus. They told us to leave the village, saying: 'Christians belong to foreign countries.'"
Bahia later decided to leave her village, and enrolled at a Bible school.
"Why? Because when they threw us out of the village, they threatened to rape or kill me if I returned. The situation in the village still hasn't been resolved. I want to spend more time learning about God so that one day I can return with the Gospel. That's the promise I made to my mother," the woman revealed.
"It's my deep desire to share God's word. I want to tell everyone that Jesus didn't just die for foreigners. He died for everyone. That's my message to the people in my village, to the people in India and people outside of our country."
Attacks on Christians in India have been ongoing for years, especially in villages and rural areas where they are offered little police protection and are targeted by Hindu radicals.
In March, a Christian pastor was forced to flee for his life in the village of Kondri, Madhya Pradesh state, after attackers beat churchgoers at his house church in the middle of prayers, and vowed to burn down his home.
"It was a horrible scene in the house church," recalled 26-year-old pastor Chensingh Vasunia. "An aggressive mob of Hindu radicals forced themselves into the house where we were praying. They started to beat everyone."
"The situation turned uncontrollable. Blood spilled all over the little room in a dim light."
– christian post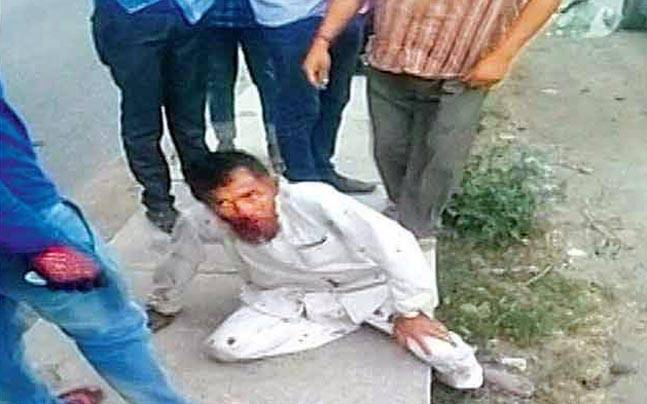 New Delhi, June 26, 2018: Vice President M. Venkaiah Naidu on Monday cautioned against practising intolerance in the name of cow protection, Love Jihad and eating habits, saying such actions spoil the name of the country and people can't take law into their hands.
"… We need to guard against intolerance on the part of certain misguided citizens. We have been occasionally witnessing such words and deeds of intolerance by some citizens in the name of so-called cow protection, Love Jihad, eating habits, watching films.
"Such incidents lead us to the point that individual freedoms can be in full play only when every citizen respects such freedoms of fellow citizens. Post-Emergency, the State apparatus would think twice before riding roughshod over the liberties and freedoms of citizens. But it is enlightened citizens who would enable fuller manifestation of such liberties and freedoms," Naidu said.
He was speaking at a function organised by Vivekananda International Foundation to release the Hindi, Kannada, Telugu and Gujarati editions of the book `The Emergency – Indian Democracy's Darkest Hour' authored by A. Surya Prakash, Chairman of Prasar Bharti and a veteran journalist.
The Vice President said such actions of individual intolerance spoil the name of the country. "You cannot take the right to hang anyone. One has to be tolerant of the views of others while one must also be tolerant of the verdict of the people. Dissent also has a place. Freedom must be valued and rights of citizen should be guarded."
He also referred to the debate over nationalism and patriotism and wondered why some people had problem with even saying "Bharat Mata ki Jai". The expression is not merely geographical and love for the land but it is love for all opinions, religions, communities and people.
Naidu said India was secular not because of political parties but it was in the DNA of people and added that democracy and secularism were there in the Indian civilization through ages.
Referring to the infamous Emergency of 1975, he said no sensible government would dare to resort to Emergency after the resounding pro-democracy verdict of people in 1977. "Now the threat to individual freedoms is from some misguided citizens. The Emergency was clearly a state-sponsored intolerance to democracy and individual freedoms guaranteed by the Constitution."
He asserted that the core Indian values and ethos have no place for intolerance due to which all major religions of the world flourish in India.
"On the 43rd anniversary of Emergency, I would like the message to go out that any citizen who violates the freedoms of fellow citizens would have no right to be called an Indian. It is because he is hurting the Constitution of India and all that India stood for."
Naidu said it was time the "dark age of Emergency" became a part of the curriculum so that the young learnt to value the democratic freedoms they enjoy.
"It is time the dark age of Emergency becomes a part of the curriculum so that present generations are sensitised to the dreaded events of 1975-77 and they learn to value the democratic and personal freedoms they enjoy today.
"While our history books and textbooks talk of medieval dark days and the British Raj, the fallacious causes and consequences of Emergency is not made a part of the learning of the young," he added.
He stressed that a crucial lesson of Emergency was that it was the responsibility of each citizen to uphold liberties and freedom of fellow citizens and that "intolerance" should not be accepted.
– ians
Pakistan, June 15, 2018: A Pakistani Christian woman who was imprisoned under her country's blasphemy laws has been remembered on the ninth anniversary of her captivity.
British Pakistani Christian Association (BPCA) held a gathering on Thursday in honour of Asia Bibi and presented a narration of her arrest and the incident leading up to her blasphemy conviction.
Young boys held signs saying, "Asia Bibi Pakistani Christians are with you," and "We are praying for Asia Bibi."
Wilson Chowdhry, chairman of BPCA told Premier's News Hour Bibi has been the victim of intense persecution.
"She spoke about the wonderful sacrifice Christ made of his life for us and asked the simple question, 'What has Mohammed done for you?' For that, this torture, this beating, this isolation, attempts to assassinate her…
"We've never heard of such animosity that would result in, in essence, the whole country being against her. It has been really awful; she's been separated from her five children for the whole period of that time.
Chowdry said it's very unlikely she'll be set free, but all her supporters are still praying for a miracle.
In an interview from 2015, Bibi's husband Ashiq talked about her decision to stand firm in her faith.
He said: "Asia believes she will be set free and her face is unquestionable, unshakeable! She is extremely proud of her Christian faith and would never deny the God.
"We have received offers of asylum in several western nations, and I will not regret leaving Pakistan, the land of my ancestors, as we have seen too much animosity here. We will leave with no regrets."
BPCA has launched a new petition in hope of bringing more awareness of the mistreatment of Bibi.
Chowdry added: "The nation of Pakistan must now release this innocent woman before her health fails her – she has suffered enough through no fault of her own.
"Moreover the pernicious blasphemy laws of Pakistan have to be terminated they serve no purpose in modern day society and are not even sanctioned by the Quran. Moreover what divine being would need man-made laws for protection?"
– premier
Puducherry, June 15, 2018: A church in Puducherry in southern India was set ablaze recently, after upper-caste Hindu neighbours had objected to worship services in the area.
Puducherry, formerly Pondicherry, was a French colonial settlement until 1954.
A church in Puducherry in southern India was set ablaze recently, after upper-caste Hindu neighbours had objected to worship services in the area.
Puducherry, formerly Pondicherry, was a French colonial settlement until 1954.
Pastor David Santosham and members of the Bible Presbyterian church in Karaikal District left for home after concluding fasting prayers on 25 May.
At around ten past midnight, he received an anonymous call informing him that the church was on fire. "My rented flat is about five minutes away. I rushed immediately. The church was in flames," Santosham told World Watch Monitor.
"My daughter called the fire brigade; she passed word to church members also.
"[Some who came] complained to the police of strong-smelling gases, suspecting that it could be the cause of the fire, urging them to investigate… My wife and I had taken care to switch off the lights and turn off the electricity supply before we left as usual."
The church's roof, made of tar sheets and bamboo supports, was reduced to ashes. Christian literature and musical instruments costing the equivalent of around $4,500 were also burned.
Santosham said that, after ten days of persistent visits to police in local Neravy, they finally lodged a First Investigation Report (FIR) on 6 June, citing section 436 of the Indian Penal Code against "unknown miscreants" for torching the church.
"I submitted my complaint on 26 May, but the police [at first] refused to register it," the pastor said. "I was told if there has to be a FIR in this case, there will also be a counter FIR against me."
'No concrete evidence'
Asked why the delay, Station House Officer Jerome Jesmond told World Watch Monitor: "Even the fire department could not ascertain the cause of fire. We waited for their report to decide whether to register an FIR.
"As per the preliminary investigation, we suspect some unknown person, but the investigation is still in the initial stage… Pastor Santosham named some suspects, but there is no concrete evidence to prove his allegations."
Over the past two weeks, the church has gathered in the open air under a tent.
"I met the district collector [in charge of local government administration], higher police officials and the chief minister also; they gave us verbal assurances," the pastor said. "We left the burnt remains untouched, hoping there will be an investigation, but how can we gather in open-air in this monsoon season?"
His daughter, Evangeline, 18, told World Watch Monitor her father's church had been attacked twice before – first in 2012, and then in 2016.
"On 30 September [2012], a mob of 80 RSS [a Hindu nationalist group] activists circled the main entrance of our church. My dad and I went to unlock the church gate. It was Sunday… But our neighbour and his counterparts would not allow us inside the church.
"A representation was made to the National Commission for Minorities, and we believed the problem had been solved … only to be attacked again in 2016, when we decided to repair the roof.
"We bought all the material for the repairs and were arranging the iron rods to stand as pillars. But our neighbour objected to it and the work was forcibly stopped.
"We could only put a tar sheet on as a roof and set some bamboo as supports. It was a very simple church.
"Some boys on their way to offer prayers at the mosque were the first ones to see the fire, and they knocked [on our neighbour's] door, but he did not answer. The fire had spread a small way by then. But the neighbours living in the front lane came out; they told them.
"[The boys] got our number from those neighbours and phoned my dad."
Hay in their neighbours' compound, adjoining the church, was also in flames, but Evangeline said the neighbours "did not care".
"They came out of their house only after fire brigade officers asked them," she added. "It's very expensive to rent a tent every week – 5,000 rupees [$75] for a day – and now that rains are here, even the tent will not be of any use. Our only hope is God."
'The situation is worsening'
Established in 2008, the Bible Presbyterian Church had been functioning with permission from district authorities. "The piece of land was also registered in the church's name, and we received approval from officials to conduct worship services," Evangeline said.
Religious freedom advocacy group ADF India's records show that in May 2017, construction of a church in the Malagapudi Pattu area of Puducherry was forcefully brought to a halt by hard-line Hindus.
Nehemiah Christie, Director of Legislations and Regulations at the Synod of Pentecostal Churches, said: "The burning of the church in Puducherry is a call for Christians … to come together, leaving behind denominational differences.
"The situation is worsening because of the federal [BJP – also Hindu nationalist] government's silence. Also the inaction of the authorities emboldens the extremists to attack Christians. It's sad to see the spread of Hindutva [Hindu nationalist ideology] extremism from Tamil Nadu [the Indian state where most violent attacks against Christians have taken place] to Puducherry.
"No action has been taken by the authorities in the past against extremists who, in Tamil Nadu this year, have disrobed Christian women, attacked pastors, and burned Bibles. Police conveniently register the case 'against unknown assailants', despite clear evidence of video footage, including where the victim states the suspect's name.
"It is sad that police complicity also exists in Puducherry, where the secular Congress government is in power. Filing an FIR ten days after receiving the complaint, without mentioning the suspect's name, clearly shows who is linked with anti-Christian elements."
– world watch monitor