China, March 14, 2017: At least 100 million people, including Protestant Christians, are facing "high" or "very high" levels of persecution at the hands of the atheistic Communist Party in China, a report reveals.
Freedom House noted that the Communist Party has been carrying out a worsening crackdown on various religions, seeking to stop the growth of faith in the world's most populous nation.
As many as 100 million people, belonging to various faith groups, were found to be targeted by authorities, with Roman Catholics said to be experiencing "moderate" persecution and Protestant Christians facing "high" levels of persecution.
Tibetan Buddhists, Uighur Muslims, and Falun Gong practitioners were designated under the "very high" persecution category.
Millions of believers are forced to defy restrictions on daily life in order to uphold their religious traditions and beliefs, which the researchers said is impacting "China's overall legal, social, political, and economic environment."
"A Taoist disciple joins the order without knowing when he will be admitted to priesthood. Dozens of Christians are barred from celebrating Christmas together. Tibetan monks are forced to learn reinterpretations of Buddhist doctrine during a 'patriotic reeducation' session," the report said, listing some examples of individual cases of persecution.
"A Uighur Muslim farmer is sentenced to nine years in prison for praying in a field. And a 45-year-old father in northeastern China dies in custody days after being detained for practicing Falun Gong."
The Communist Party, which denies it is persecuting minorities, has been accused by Freedom House and other persecution watchdog groups of using both violent and nonviolent methods to oppress religious believers.
Authorities have arrested protesters and religious leaders, shut down underground churches, and enacted restrictive laws seeking to control all aspects of religious life.
"Since Xi Jinping took the helm of the Chinese Communist Party (CCP) in November 2012, the authorities have intensified many of their restrictions, resulting in an overall increase in religious persecution," the report continued.
"But believers have responded with a surprising degree of resistance, including in faith communities that have generally enjoyed cooperative relationships with state and party officials."
Xi's government has been attempting to show a willingness to reach out to some religious leaders and end decades of frosty relationships, such as its recent dialogue with Pope Francis and the Vatican over ordaining Catholic bishops.
Groups such as ChinaAid have said that the talks are simply for show, however, and argued that the rumored "warming ties" are not going to make life any easier for persecuted Christians.
"A partnership between the Vatican and the Chinese government would worsen the lives of house church Christians. The Communist Party already targets clergy who are not ordained by the state as illegitimate, which leads to persecution, and having the Vatican's backing gives them a further excuse to do so," ChinaAid President Bob Fu told The Christian Post in an interview last week.
"They may also feel emboldened in their persecution of Christians who practice their faith outside of government churches, since such a union would be the Vatican's stamp of approval on the Party's approach to Christianity."
Fu told CP that Pope Francis would be making a mistake in making agreements with China, if that doesn't include lifting restrictions on underground churches.
"China might be seeking to make a united front with the pope and the Vatican in order to appear as if it is respecting Christianity to the international society, when, in reality, the religion is still oppressed," Fu insisted.
"Therefore, one of the benefits China could glean from pursuing a relationship with the Vatican is that of an improved — and false — public image, both domestically and internationally."
– christian post
Egypt, March 12, 2017: The brother of an Egyptian Christian girl who has been missing for over a month says his family was attacked by Egyptian security officials while they were protesting for the release of his sister.
According to World Watch Monitor, 18-year-old Hanan Girgis, who is from the village of Esna in Upper Egypt, has been missing since Jan. 26 and the family has accused the police of being complicit in her abduction after a suspect who admitted to having a connection with Girgis' disappearance was released by authorities.
Rezeiky Girgis, Hanan's brother, told World Watch Monitor last week that he was recently told by Civil Status Authority at the Esna police station that his sister was issued a new identification card from National Security Services and that she was given a new Muslim identity.
The family's lawyer, Barsoum Wahba, told WWM that authorities "know where Hanan is and who kidnapped her."
After hearing that Hanan had been given a new ID, family members went to the security headquarters in Luxor and insisted that she be released. However, officials reportedly insulted them and denied they knew who was holding her captive.
Hanan's family and friends later gathered outside of the security building to protest and sing worship songs. Girgis claims that his family's demonstration was interrupted by security officers who came out and assaulted them.
"They broke the leg of my 23-year-old brother and wounded my older brother, Amir, who's 28," Girgis explained.
He also said the officers "dragged my mother and beat my three aunts." He added that two other relatives were hurt in the altercation.
In total, WWM reports that 20 people were arrested and five were released later in the day after church leaders intervened.
The beatings occurred after the Girgis family accused their Muslim neighbor, 27-year-old Ahmed Nubi Soliman, of abducting Hanan. According to WWM, Soliman even admitted to having a connection with the crime but the police did not take action against him and even released him from detention due to a lack of physical evidence.
Even though a national security investigation was ordered for Hanan's case, the family's lawyer, Barsoum Wahba, said there has been no progress with the investigation.
"There is a state of police indifference toward the case of Hanan," Wahba told WWM. "They did nothing to help the brothers. …They said 'give us two days and we will bring her back,' but these are words without actions. They aren't serious even though they know they have the capability to know where Hanan is and who kidnapped her."
"Because the victim is a Christian girl we see inaction. It is a farce," he added. "We want people to deal with us as human beings and not deal with us as second-class citizens. We feel we have no rights."
Romany Girgis, another one of Hanan's brothers, told WWM that "they promised us many times that they would help return Hanan but they have done nothing."
"We don't know why they don't help us. Is it because we are Christians, or do they connive with kidnappers to take Christian girls to convert to Islam?" he asked. "We accuse them of apathy and complicity."
According to Open Doors USA's 2017 World Watch List, Egypt ranks as the 21st worst nation in the world when it comes to the persecution of Christians.
In the first three months of 2017, as many as 40 Coptic Christians have been killed in "targeted attacks" across the northeastern African country, according to Coptic Bishop Anba Angaelos, general bishop of the Coptic Orthodox Church in the United Kingdom.
"From the [Dec. 11] terrorist bombing on St. Peter's Coptic Church in Cairo that claimed the lives of 29 mainly women and children, to the murders of individuals across the country since, the one common denominator is that these innocent children, women and men have had their lives brutally and tragically ended for no other reason except that they are Christians," Angaelos said.
According to the human rights group Amnesty International Deputy Director for Campaigns in Tunis, Najia Bounaim, the Egyptian authorities "have consistently failed to protect Coptic residents of North Sinai from a longstanding pattern of violent attacks."
– christian post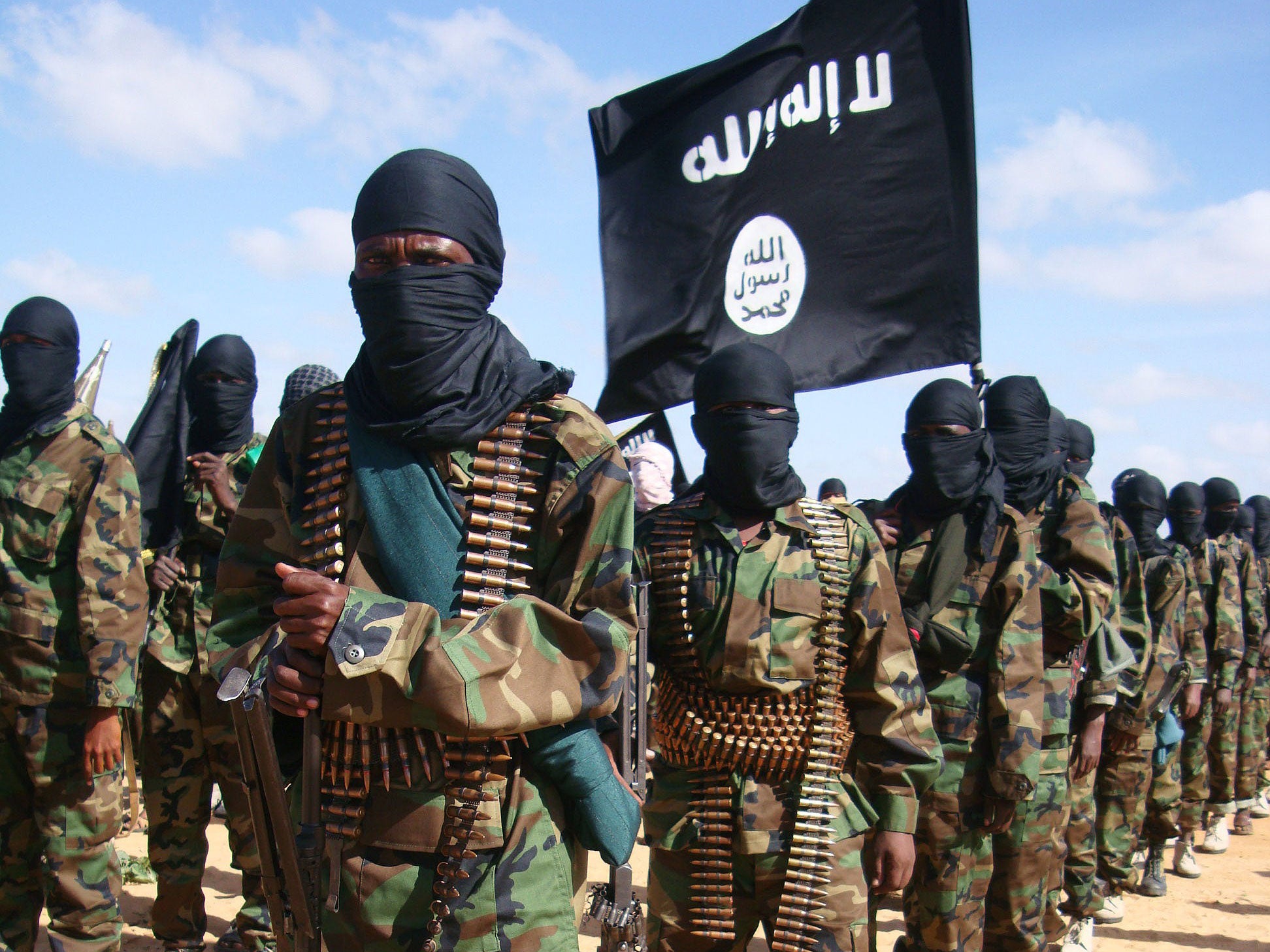 Somalia, March 8, 2017: Islamic extremists believed to be affiliated with the al-Qaeda-linked al-Shabaab terrorist group in Somalia shot to death a Christian convert and her son after breaking into their home last month.
According to Morningstar News, an organization that reports on the persecution of Christians worldwide, four al-Shabaab terrorists broke into the home of Suleiman Abdiwahab, which lies in a town about 20 miles west of Mogadishu, in the middle of the night on Feb. 10.
The 38-year-old Abdiwahab and his family, who are living secretly as Christian converts from Islam, were sleeping when the perpetrators broke down their front door, entered their home and shot him, his 35-year-old wife, Faduma Osman, and his 11-year-old son, Ahmed Suleiman.
Although Abdiwahab was able to survive his serious gunshot injuries, his wife and his son were not as fortunate and died from the bullet wounds. Fortunately, Abdiwahab's two daughters and 9-year-old son were able to run out the backdoor and find shelter in another town.
"The gunmen fired several shots, then destroyed the door with a big metallic object and were able enter into the house," Abdiwahab told Morningstar News in an interview. "They randomly shot at everyone."
Abdiwahab said the militants shouted "Allahu Akbar" (God is greater) while committing the crimes. Additionally, the father recalled the militants saying they "cannot allow the defiling of our religion with a foreign, Western religion."
Sources told Morningstar News that neighbors found Abdiwahab, his wife, and son lying in pools of blood and took Abdiwahab to a local hospital in Afgoi after realizing that he was still alive. Abdiwahab was later transported to a medical center in Mogadishu for advanced treatment.
Since leaving the hospital, Abdiwahab has been relocated to a shelter outside of Afgoi amid safety concerns.
"Abdiwahab, due to the blessings of the Lord, has survived and is recovering from serious gunshot wounds," a source told Morningstar News.
Afgoi continues to be an area of conflict between Al-Shabaab and Somali government forces, as the terrorist group had briefly taken control of the town on three different occasions and continues to control rural farm lands outside of the town.
The Somali government and the African Union Mission in Somalia have been fighting to eradicate al-Shabaab for the last decade.
In the last few years, the government and AMISOM have been successful in pushing al-Shabaab out of major cities.
With the presence of al-Shabaab in Somalia, the African country ranks as the second-worst country in the world when it comes to the persecution of Christians, according to Open Doors USA's 2017 World Watch List.
"Christian converts from Islam in the country have been facing a great deal of persecution, and martyrdom is very common," an Open Doors fact sheet on Somalia states. "The mere suspicion of one's having renounced Islam leads to a rushed public execution."
Al-Shabaab does not limit its terror to just Somalia. In April 2015, al-Shabaab carried out one of its deadliest attacks to date in Kenya. Militants affiliated with the outfit killed at least 148 people and injured 79 others in a massacre at Garissa University.
It later emerged that al-Shabaab had seperated non-Muslims from Muslims at the school and proceeded to kill the non-Muslims and Muslims standing in solidarity with their non-Muslim brothers and sisters.
Al-Shabaab militants also attacked a bus in Mandera, Kenya, in December 2015 and attempted to again separate Christians and Muslims. However, a number of Muslims on the bus handed over their hijabs to a number of their fellow Christian passengers to stand in solidarity with them. A total of two passengers were killed in the attack, while three others were injured.
It was later reported that a Muslim passenger who stood in defense of the Christians on the bus later died from gunshot wounds.
Last week, it was reported that Kenya Defense Forces killed as many as 57 al-Shabaab militants during a clash in the Afmadow area of Somalia.
"KDF soldiers remain vigilant and will continue to relentlessly pursue the terrorist to ensure peace and security of our country Kenya, as well as support AMISOM operations in order to stabilize Somalia," a KDF spokesperson told the Kenyan news outlet Standard Digital Media.
Al-Shabaab militants were responsible for an attack on a hotel in Mogadishu that killed as many as 28 people and injured dozens in January.
Additionally, al-Shabaab militants beheaded four men in the Jamame district of Somalia in February after the men were accused of being government spies. The Independent reports that the beheadings came after the men were found guilty and sentenced to death by a Sharia court.
– christian post
Libya, March 4, 2017: Islamic State and al-Qaeda have formed an unholy alliance in southern Libya to launch more attacks in that country under the leadership of one of the world's most wanted men who was earlier believed to have been killed, Libya's defense minister says.
Forty-five-year-old Mokhtar Belmokhtar, former military commander of al-Qaeda in the Maghreb is leading IS fighters who survived Libyan forces' attacks on the terror group in a battle to retake Sirte last year, Defense Minister Mahdi Barghathi told the U.K.'s Daily Telegraph newspaper.
"Isil and al-Qaeda have never attacked each other here and now we have evidence that they are actively cooperating," the minister was quoted as saying. "Al-Qaeda is providing logistics and support to help Isil re-group and launch attacks."
The official added that Belmokhtar, who is originally from Algeria, is alive and guiding force behind the reforming of IS and al Qaeda terrorist operations as per the country's intelligence agency.
Belmokhtar, who led an attack on a gas plant in Algeria in 2013 in which 37 Western hostages were killed, was believed to have been killed in an airstrike last year, but his body was not recovered.
A Libya intelligence report estimates that about 700 IS terrorists have re-grouped in the valleys and desert areas south of the city of Bani Walid, and another 3,000 terrorist fighters from different groups, including al-Qaeda, are operating in the country.
The development endangers the lives of Christians as well.
Last month, the U.S.-based persecution watchdog group International Christian Concern revealed that a group of Egyptian Christians in the Libyan city of Misrata weren't able to return due to threats.
About two years ago, IS militants beheaded 21 Coptic Christians kidnapped in Libya and later released the video, titled "A Message Signed With Blood to the Nation of the Cross," which sent shockwaves throughout the Christian world. Coptic Orthodox Patriarch Tawadros II officially registered the 21 Copts as martyrs of the Church last year.
"These men paid the ultimate price, but gave us a cause to advocate for all those persecuted; they also showed us that there was a level of evil that we must all stand in solidarity against, and a level of courage, faithfulness and defiance that we must all aspire to," said Bishop Amba Angaelos, general bishop of the Coptic Orthodox Church, during the one year anniversary of the massacre last February.
The American Center for Law Justice said Thursday that it has sent a letter to Nikki Haley, the permanent representative of the United States to the U.N., urging the U.S. government to press its international allies in taking action against the ongoing genocide of Christians in the Middle East and North Africa.
"Since March 17, 2016, it has been the official position of the U.S. that ISIS is committing genocide against Christians and other religious minorities, and we urge you to further that official U.S. policy at the United Nations," said the letter sent to Haley.
– christian post
Iraq, February 16, 2017: Relatives of the 21 Coptic Christians beheaded by ISIS in the infamous "A Message Signed With Blood to the Nation of the Cross" video are sharing the pain of losing their loved ones, but also their pride in the men's refusal to deny Jesus on the two-year anniversary of their death.
International Christian Concern reported that family members of the beheaded Christians are not allowing the pain of their loss to eliminate the pride in how their loved ones stood up to the Islamic radicals, and refused to deny their faith despite the imminent threat of death.
One wife said that her husband "kept the faith, and was martyred in the name of Christ. His faith was very strong. I'm proud of him. He has lifted our heads up and honored us and all the Christians."
Another family member added: "I'm very happy that my brother is in Heaven with Jesus now. I loved my brother when he was alive on the earth, but now I love him more than before. He was martyred in the name of Jesus Christ."
The victims were kidnapped in separate incidents in Libya throughout December 2014 and January 2015, with IS releasing the video of their execution on Feb. 15, 2015.
The video shows the Christian men in orange jumpsuits kneeling on the sand as IS radicals stood behind them, ready to carry out the executions at a beach near Tripoli.
The massacre shocked the Christian world, and remains one of the prime examples of IS' ongoing brutality and genocide against Christians and other minorities in Iraq and Syria.
Bishop Amba Angaelos, general bishop of the Coptic Orthodox Church, said at a service last year that one "profound gift" of the tragedy is that it brought people together.
"These men paid the ultimate price, but gave us a cause to advocate for all those persecuted; they also showed us that there was a level of evil that we must all stand in solidarity against, and a level of courage, faithfulness and defiance that we must all aspire to," Angelos said about the Copts.
ICC's Regional Manager, William Stark, also commented on the family members' strong faith.
"We mourn both the deaths of these 21 Christian men and the brutality behind their execution. ISIS and other extremist groups like them continue to target, torture, and kill Christian men and women who dare to stand up for their faith," Stark said.
"This anniversary, however, demonstrates the faith of the surviving family members. Their patience, hope, and love continue to stand as an example for the global Church," he added.
The 21 Copts are being remembered as the "martyrs of Libya," because they were killed specifically for their Christian faith. Last year they were officially registered in the book of martyrs by Coptic Orthodox Patriarch Tawadros II.
– christian post
"We condemn in the strongest possible terms the latest atrocity waged by the Islamist terror group Boko Haram in Nigeria. The bombing at Saint John's Catholic Church in Bauchi is the latest in ongoing, coordinated attacks by Boko Haram on Catholic and other Christian churches in Nigeria, including the 2011 Christmas Day and 2012 Easter Day bombings," said Rep. King.
Nigeria
"The Muslim world exploded over a ridiculous YouTube video and the Obama administration couldn't apologize enough, but Christians being murdered, tortured and having their churches burned to the
ground by Muslims appears to be ignored by Obama and his sycophants," said counterterrorism expert and former police commander George Wilkinson.
Since January 2011, these terrorist attacks have killed over 1,500 Nigerian Christians, according to the Nigerian government.
"Boko Haram is closely tied to al-Qaeda's regional affiliates in North and East Africa, and presents a potential threat to our Homeland and citizens. With a renewed sense of urgency, we once again call upon the U.S. Department of State to formally designate Boko Haram as a Foreign Terrorist Organization," said King.
Twice this year, Rep. King and Rep. Patrick Meehan (R-PA), Chairman of the Homeland Security Subcommittee on Counterterrorism and Intelligence, have requested that Secretary of State Hillary Clinton designate Boko Haram as a Foreign Terrorist Organization (FTO).
Last year, under the leadership of Subcommittee Chairman Meehan, the Committee released a bipartisan report entitled, "Boko Haram – Emerging Threat to the U.S. Homeland" and convened a related hearing.
Pastor Akande and other Nigerian-American Christians established CANAN on Sept. 11, 2012, to address the Boko Haram terrorist killings in Nigeria and other broader issues related to Nigerian-Americans.
Boko Haram is an Islamic sect that believes politics in northern Nigeria has been seized by a group of corrupt and apostate Muslims. It is waging a war against them in order to set up a separate caliphate.
– examiner, usa
NIGERIA: SUICIDE BOMBER HITS CHURCH IN BAUCHI, AT LEAST FOUR DEAD
A suicide bomber struck a church in Bauchi, Nigeria, on Sunday (23 September), killing himself and at least four people.
The attack on the church in the Bayan Gari area of Bauchi Town happened at around 9am as worshippers were leaving after the first service of the day. The bomber detonated his explosives at the church gate after failing to gain access to the site.
A boy aged around seven was among the fatalities. The death toll could rise, as many of the 48 people who were wounded suffered life-threatening injuries.
The incident followed another attack on Christians in the town the previous Sunday (16 September). Gunmen opened fire at a place where people gather to socialise in the evening; nine were killed.
LAOS: FIVE CHRISTIAN LEADERS FROM SAME DISTRICT ARRESTED
Five Christian leaders were arrested as part of a crackdown on the Church in one Lao district.
On 11 September, three pastors, Bounlert of Alowmai church, Adang of Kengsainoy church and Onkaew of Kapang church, along with two other Christian leaders whose names have not been made public, were detained by police in Phin district, Savannakhet province.
The latter two were released on 13 September, but the other three have been held in harsh conditions, their hands and feet chained. Adang and Onkaew are seriously ill.
While the church pastors were locked up, police officers went to their congregations and questioned their wives and other leaders; they were asked about church finances, their own Christian faith and that of others, as well as details about the pastors' work.
IRAQ: YOUNG CHRISTIANS HOLD PRAYER VIGIL AFTER CHURCH BOMBING
Over 150 young Christians held a day of prayer and fasting for peace in the northern Iraqi city of Kirkuk on Saturday (22 September), following an explosion in front of a church there. Inspired by the International Day of Peace on Friday, they were also joined by older believers.
A bomb hidden in a bag had exploded at the door of the cathedral in Kirkuk on Sunday 16 September at 8.45pm. The building was damaged but nobody was hurt.
– barnabas team
USA, May 21, 2012: Catholic League president Bill Donohue comments on lawsuits filed today against the Obama administration. At issue is the constitutionality of the Health and Human Services edict seeking to force Catholic non-profits to pay for abortion-inducing drugs, contraceptive services and sterilization in their insurance plans:
This is a great day for those who believe in religious liberty. Suing the Obama administration for seeking to trash the First Amendment rights of Catholics are 43 Catholic dioceses and institutions from all over the nation.
Among those filing suit are: the Archdiocese of New York; the Archdiocese of Washington, D.C.; the Archdiocese of St. Louis; the Diocese of Rockville Centre; the Diocese of Dallas; the Diocese of Fort Worth; the Diocese of Pittsburgh; the Diocese of Fort Wayne-South Bend; the Michigan Catholic Conference (which represents all seven dioceses in the state); Catholic University of America; Franciscan University of Steubenville; and the University of Notre Dame. Entities ranging from retirement homes to publishing houses joined the lawsuits.
There will be more. And depending on how the U.S. Supreme Court rules next month on the constitutionality of ObamaCare, this may just be the beginning.
Catholics are sending an unmistakable sign to President Obama, Kathleen Sebelius, et al. that we will not be obedient. We will not do as we are told. Instead, we will do what is just. The Catholic rebellion has begun.
– catholicleague
Indonesia: Historic Christian prayer gathering underway
Indonesia, May 16, 2012: Thousands of the world's Christian leaders are in Indonesia seeking God's guidance on how to transform the nations with Christ's message of love.
It's a historic prayer gathering in many ways, not the least of which is Indonesia's decision to host the event. The huge Southeast Asian island nation is home to the world's largest Muslim population.
"That's what we are well-known for, but there's something else taking place in our country," one Indonesian woman said.
Her words echo a deep desire among Indonesia's minority Christians to make the name of Jesus Christ famous.
"We are a small percentage of the population, but we are compelled to tell others about Christ," the woman said.
Winds of Revival
A massive prayer movement is underway, connecting some 500 Indonesian cities with more than 5 million believers.
This week, an hour's drive south of Jakarta, the capital city, Indonesian churches invited more than 9,000 Christians to take part in the World Prayer Assembly 2012.
"We feel that the epicenter of the world revival is going to be Asia and especially Indonesia," World Prayer Assembly's John Robb told CBN News.
Such a large Christian event has never been held in this majority Muslim country.
"We see the WPA as kind of a stepping stone toward the fulfillment of Habakkuk 2:14: 'For the earth will be filled with the knowledge of the glory of the Lord as the waters cover the sea,'" Robb said.
For five days, representatives of more than 60 countries will network and strategize on how to bring Christ's salvation and healing to the nations.
"A new wave is coming so we wanted to catch it, the spirit of prayer, so that we can bring revival to our nation," Pricilla Abbathurai of India said.
– charismanews
Russia, May 02, 2012: A Muslim lawyer has called for the introduction of sharia courts in Russia, threatening a "bloodbath" if the demand is opposed.
Chechen Dagir Khasavov, the founder of an organisation that defends the rights of Muslims, said in an interview broadcast on 24 April by the independent channel Ren-TV:
Muslims do not want to get involved in the multi-layered court system, it is alien to them. You think that we come here to Russia like to some alien place. But we think that we are at home. Maybe you are alien, and we are at home. And we will set the rules, the rules that suit us, whether you want it or not. Any attempts to change it will end in blood, it will be the second Dead Sea. We will flood the city with blood.
The statement provoked a backlash in Russia, and Khasavov fled the country after receiving death threats. The Prosecutor's Office has launched an investigation after experts from The Russian Institute of Culture found that the speech was aimed at exciting hatred and animosity based on religion, and could be considered a call for extremist activity.
Khasavov's call for sharia courts in Russia was rejected outright by Mikhail Fedotov, the head of the country's Presidential Human Rights Council.
He said on 25 April:
The creation of parallel justice systems is impossible in a modern law-governed state. It undermines the foundation of the justice system.
Attempts to force sharia courts on people are only possible in theocratic states.
Mr Fedotov said that the only way sharia courts could be created in Russia was to give them a role in arbitration hearings.
In 2008, the British government acknowledged that it had for some time accepted the role of sharia tribunals in arbitration, in certain limited fields. Opponents fear a slippery slope effect; that the acceptance of certain aspects of Islamic civil law could eventually lead to the introduction of full-blown sharia.
Khasavov has subsequently claimed that his words were distorted and said that he was referring only to inter-family cases, not criminal law. His son believes Khasavov was provoked, possibly by Chechen authorities.
– barnabas team
Turkey, April 23, 2012: The bishops' request is based on a 1913 list, signed by the Ottoman Empire and France, once the protector of Catholics. The request, difficult to resolve, has stirred controversy and embarrassment among other Christian communities. Archbishop Lucibello, Nuncio in Turkey. It is urgent that Ankara recognize the Catholic Church, after 60 years of diplomatic relations with the Holy See.
The Turkish Catholic Church is trying to regain possession of 200 properties confiscated by the government in Ankara in the 1930s. But several elements of the community think the church should focus its efforts on the legal recognition of the community.
A few days ago, some Catholic bishops, including Msgr. Ruggero Franceschini, president of the Episcopal Conference, met with the Commission for Reconciliation of the Turkish parliament. The Commission has been working to study the return of properties confiscated by the government of Ataturk to non-Muslim communities (see: 29/08/2011 Historic decision: Erdogan returns seized property to religious minorities). But Catholics are not in the list of "non-Muslim communities" because at the time they were recognized as a "foreign" community.
The Turkish Church has submitted a list of over 200 properties (churches, schools, orphanages, hospitals, cemeteries, …) based on a list drawn up in 1913 between the Grand Vizier of the Ottoman Empire and France, erstwhile protector of the Church Catholic.
The problem of return of these properties is very complex: first, these assets have passed from hand to hand and it is not certain that they can be returned. But the most important issue is the lack of legal status of the Catholic Church in the current Turkish law. To date, the Catholic Church in Turkey can not own property and these can only be made payable to Turkish private citizens (often secular or church-related nominee), with ambiguous consequences.
Several political parties and newspapers have taken on the requests of the bishops, judging them "greedy". The request has embarrassed other Christian communities.
Some Church Turkish figures have stressed to AsiaNews that the real problem that needs to be addressed it is obtaining legal recognition by the State. Sources close to the episcopate state that this topic was not even addressed at the meeting with the Commission for Reconciliation,.
"On this recognition – said the apostolic nuncio in Turkey, Mgr. Antonio Lucibello – there are pour parler dating for decades. Even the pope, in meeting the new Turkish ambassador to the Vatican [January 7, 2010], once again asked for the legal recognition of the Catholic Church. This recognition should have already been granted because a country like Turkey has relations with the Holy See for 60 years and really should give this recognition : it would be a logical consequence because the Church in Turkey is in a sense as a derivation of the Holy See. " According to experts, the forthcoming Turkish constitutional reform could lead to openings for the legal recognition of the Catholic Church.
– asianews
Muslim mob burns Catholic church in Sudan capital
Sudan, April 23, 2012: A Muslim mob set ablaze a Catholic church frequented by Southern Sudanese in the capital Khartoum, witnesses and media reports said on Sunday.
The church in Khartoum's Al-Jiraif district was built on a disputed plot of land, but the Saturday night incident appeared to be part of the fallout from ongoing hostilities between Sudan and South Sudan over control of an oil town on their ill-defined border.
Sudan and South Sudan have been drawing closer to a full-scale war in recent months over the unresolved issues of sharing oil revenues and the disputed border.
Last week, South Sudanese troops seized Heglig, which the southerners call Panthou, sending Sudanese troops fleeing. The Khartoum government later claimed to have regained control of the town.
The witnesses and several newspapers said a mob of several hundred shouting insults at southerners torched the church. Fire engines could not put out the fire, they said.
One newspaper, Al-Sahafah, said the church was part of a complex that included a school and dormitories. Ethiopian refugees living in the Sudanese capital also used the church.
The mostly Christian and animist South Sudan seceded from Sudan in 2011, some six years after a peace deal ended more than two decades of war between the two sides. Tens of thousands of southerners remain in Sudan, a legacy of the civil war that drove hundreds of thousands to seek relative safety in the north of what was then a single Sudanese nation.
Vice President Ali Osman Taha rejected suggestions by South Sudan for the deployment of international forces in Heglig, saying in a television interview that the area was internationally recognized as Sudanese territory.
He also said that Khartoum would shortly announce the monetary value of what he said was the destruction caused by Southern Sudanese troops in Heglig and that his government would demand compensation.
Sudanese army spokesman Col. Sawarmy Khaled said that government forces have repulsed an attack by Southern Sudanese forces in the area around the town of Talode in South Kordofan, the same region where Heglig is located. He said the southerners suffered unspecified casualties but did not say when the fighting took place.
In neighboring Blue Nile state, a Sudan military official said his forces have killed 50 rebels linked to the south.
Maj. Gen. Murtada Warraq said his forces will continue to "liberate" territories from rebels linked to the northern wing of the Sudan People's Liberation Movement. His comments were carried by Sudan's official news agency SUNA.
Clashes in Blue Nile state broke out in September, driving many of the area's residents to seek refuge in the south.
– ap